I hope everyone had a belly filling Thanksgiving!  For most of us, the Friday after Thanksgiving is the day you wait on long lines and hope to get the best deals.  For me, it's the day I take out all my Christmas decorations and go nuts AKA my favorite day of the year!! I love this time of year.  It gives me all the excuses in the world to fill my place with glitz! The best part about opening those containers is when I get to the bags filled with the new things I bought at the end of the season.  It's always like opening presents because I don't remember what it was that I bought and I am always surprised.  This year I decided that instead of going out and spending more money on decorations I wanted to use what I had just Christmas it up a bit! The first thing I did was spruce up the burlap candle holder that I made.  Here it is in it's simplicity.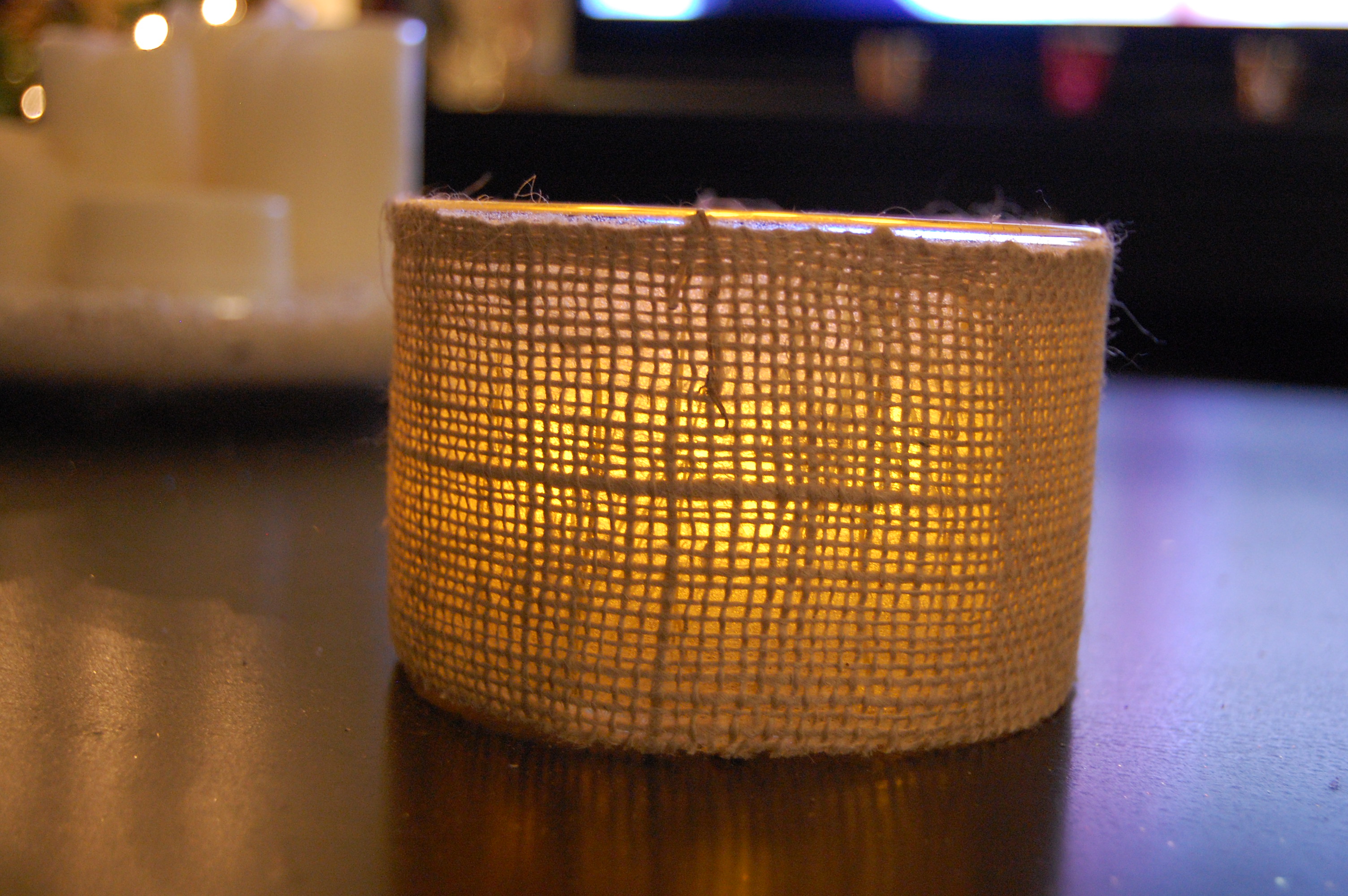 I found really pretty glittery ribbon that I had. Let's face it, it's all about the glitter!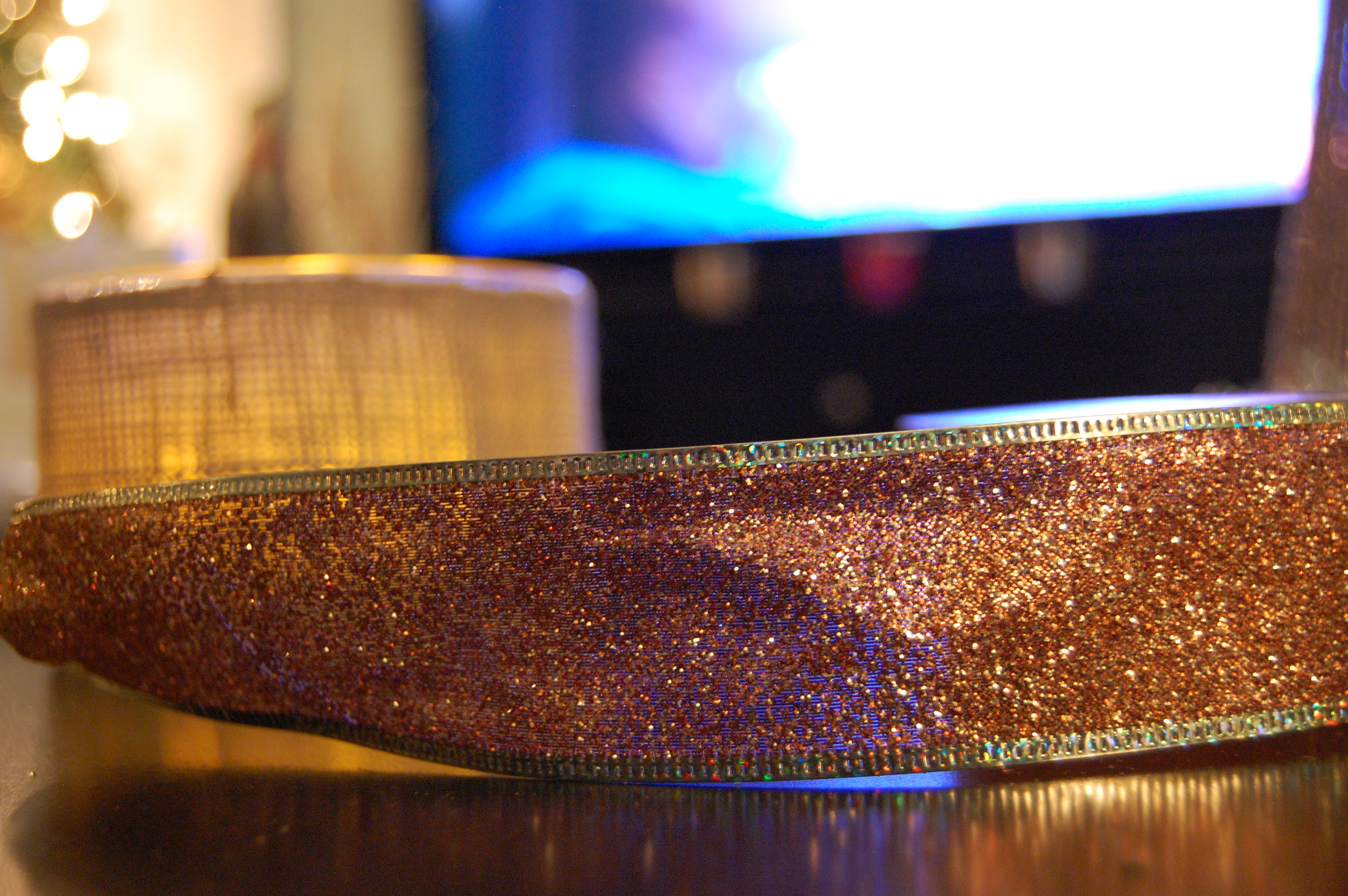 I just measured around and held it on with double sided tape.  I then took this pretty little flower piece and stuck it into the ribbon.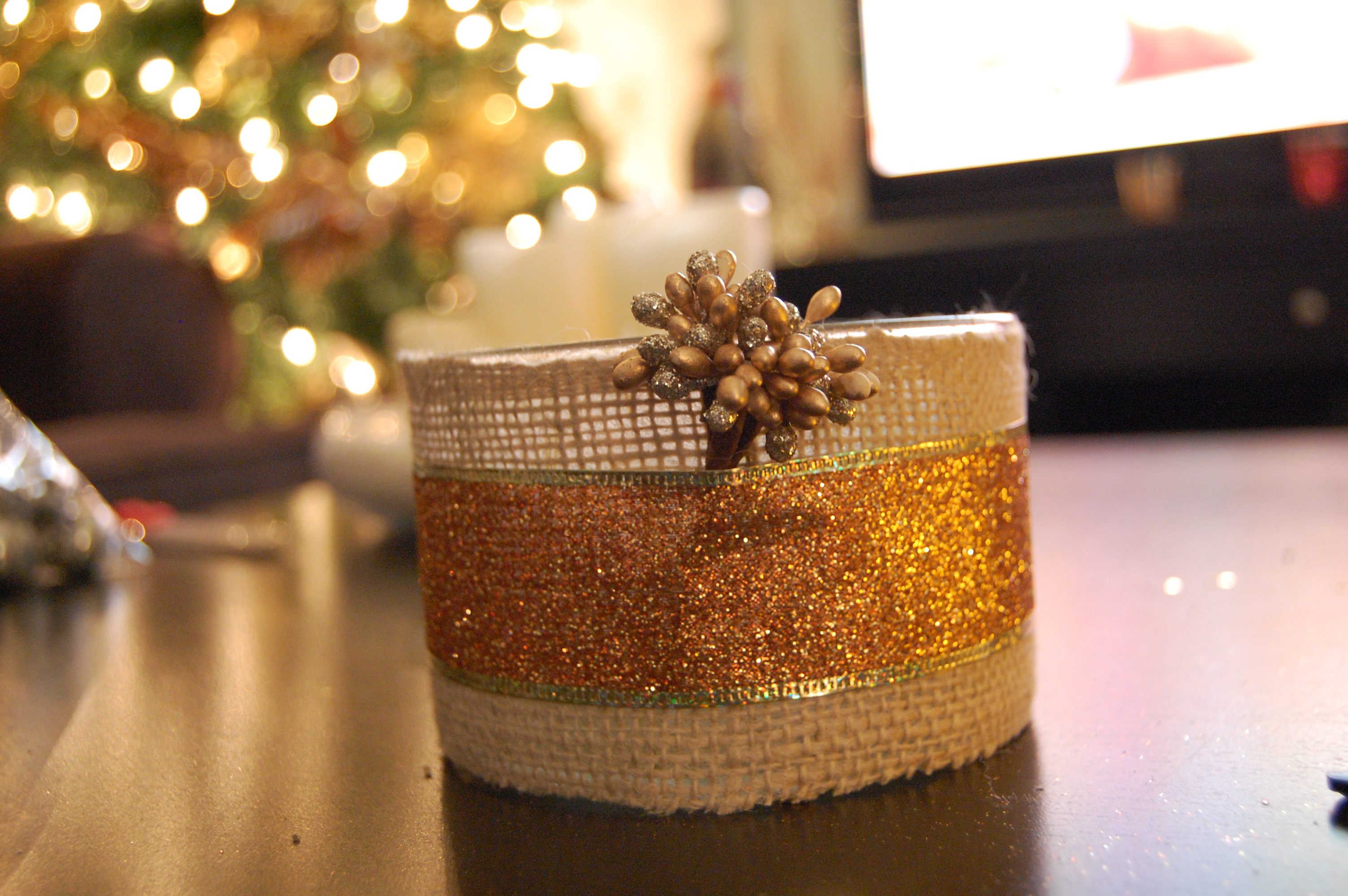 Ok so ready for the next thing! This was too exciting for me because I had an idea but thought it would never work and then it did and I couldn't be happier.  Wondering what it is?? Well, I had these little tiny gold ornaments that I usually put inside a vase around a candle but I thought what are the odds that I could get the dowels from the sunburst mirror to fit in the little hoop on top? Turns out…they fit like a glove!! Check it out, I may never take them off!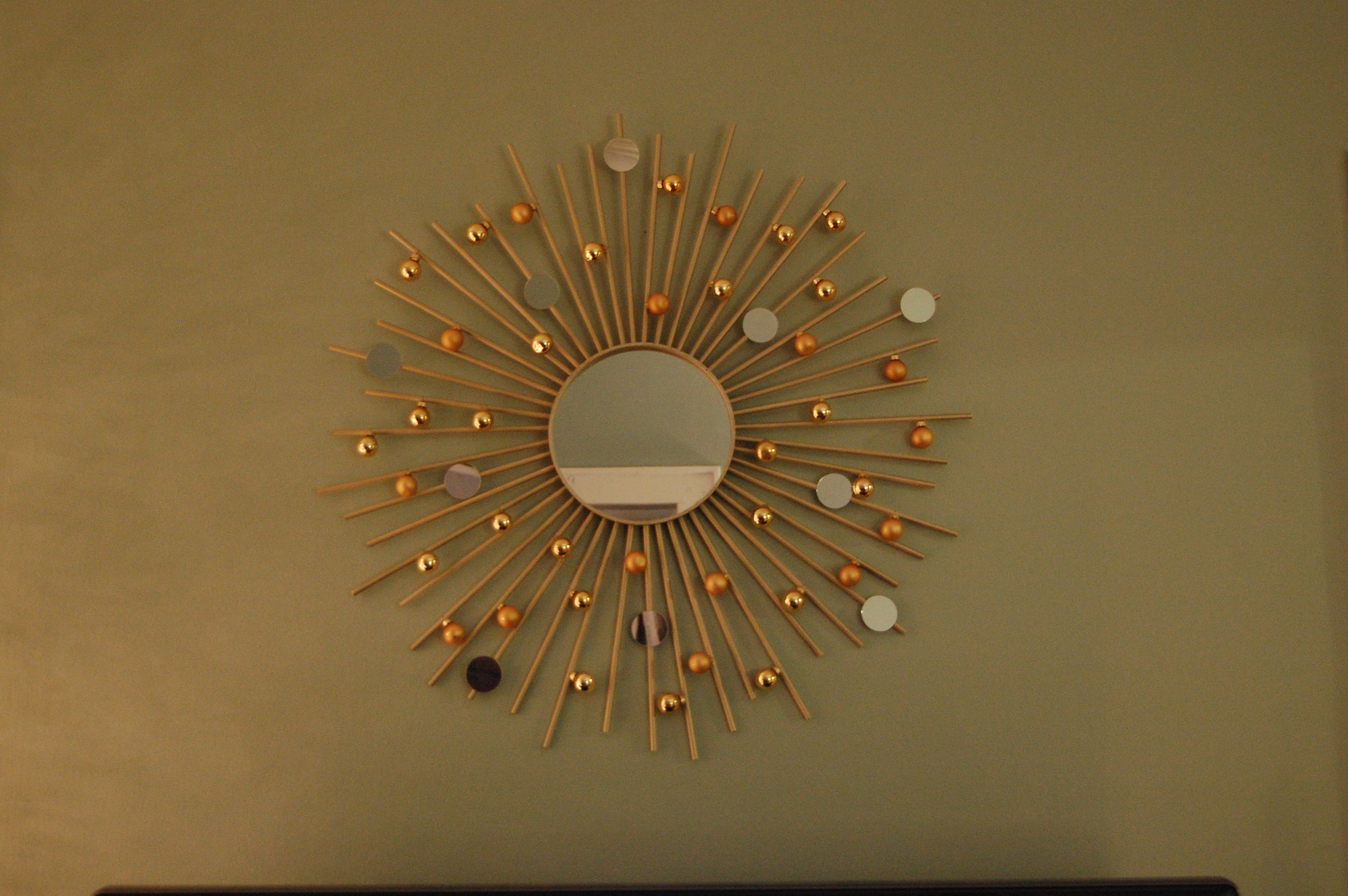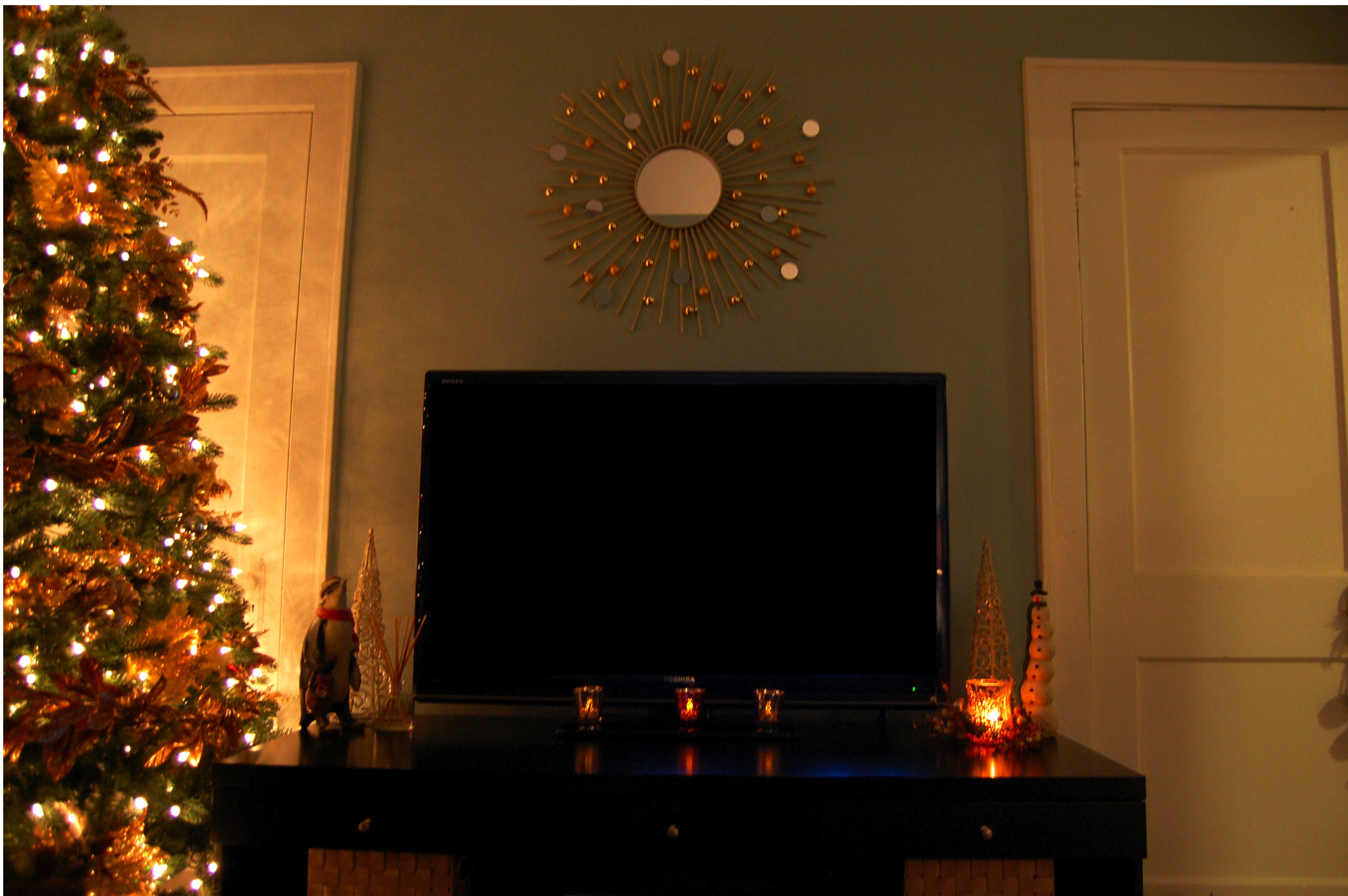 It seems that every week I can think of something else to do with that mirror! Another fun thing I did was fill one of my lantern with some glittery fillers.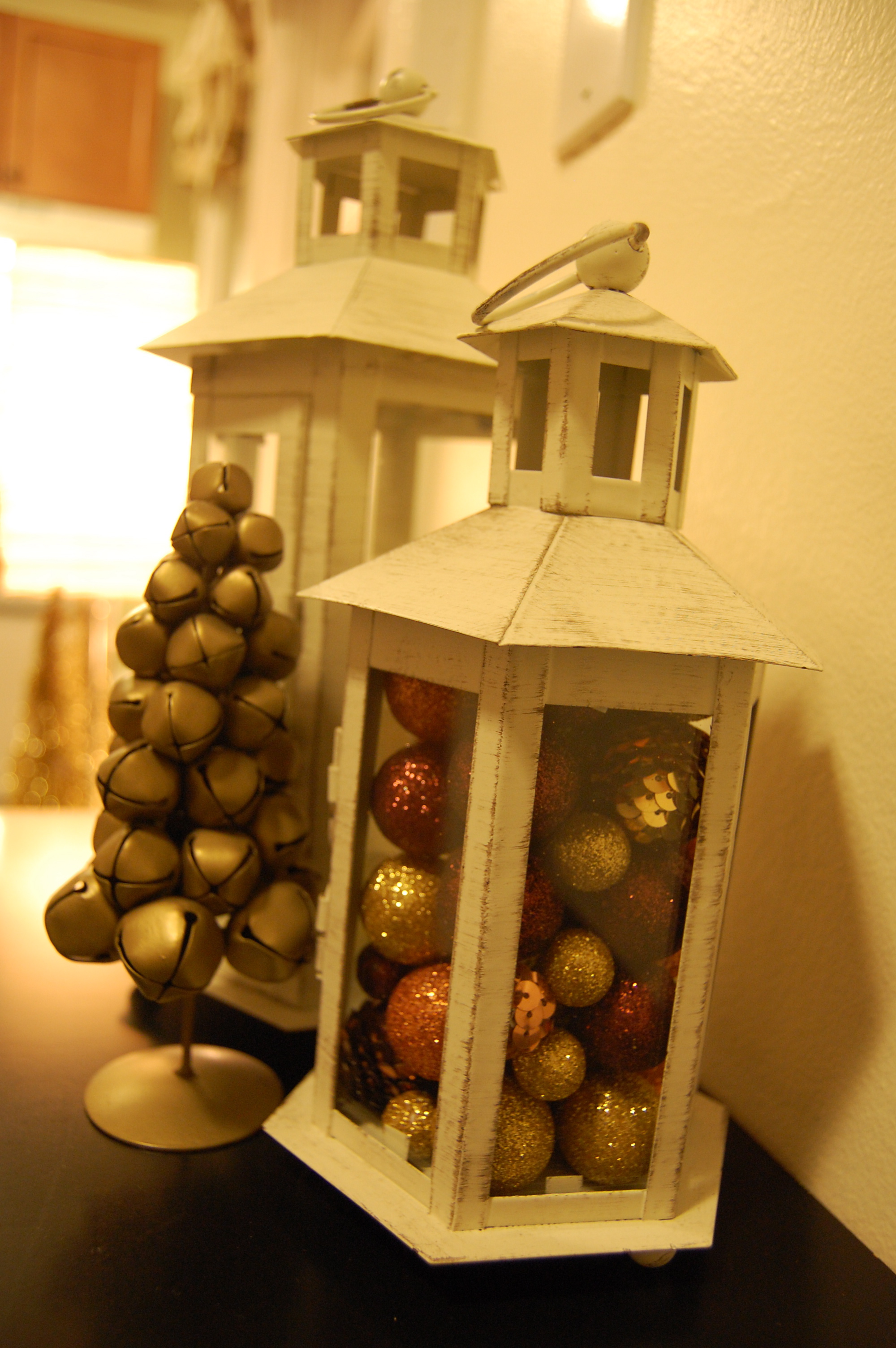 There are still some more areas that I need to figure out like my coffee table, kitchen table and oh yes those frames that are still holding the fall leaves. I like to use what I already have to inspire me so I'm thinking I might incorporate some more burlap into the mix since I have some leftover. Did anyone else decorate this weekend?