Well that's a mouthful! So the time has come, it's Pinterest Challenge time again! Every season Sherry from YHL and Katie from Bower Power throw a little link party to get people to stop pinning things and actually start making. This couldn't have come at a better time because I have wanted to start this project forever and once Miss Kelly made her way into my kitchen I knew it was time to start it.
This was the image I saw that sparked me to start saving my toilet paper rolls. You can find the post here.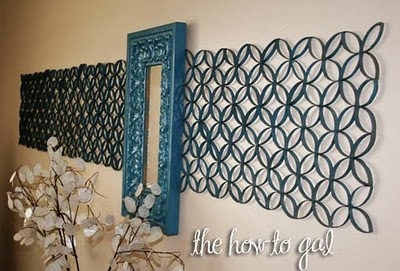 I literally have been saving my rolls for. ever. I've been holding on to them wanting to create some type of focal wall art and it was finally time to get er done! I wanted to add a mirror to the piece because the kitchen only has a small window and doesn't get a lot of light so anything that can reflect light I'm all for.
Here's what my toilet paper wall art turned into!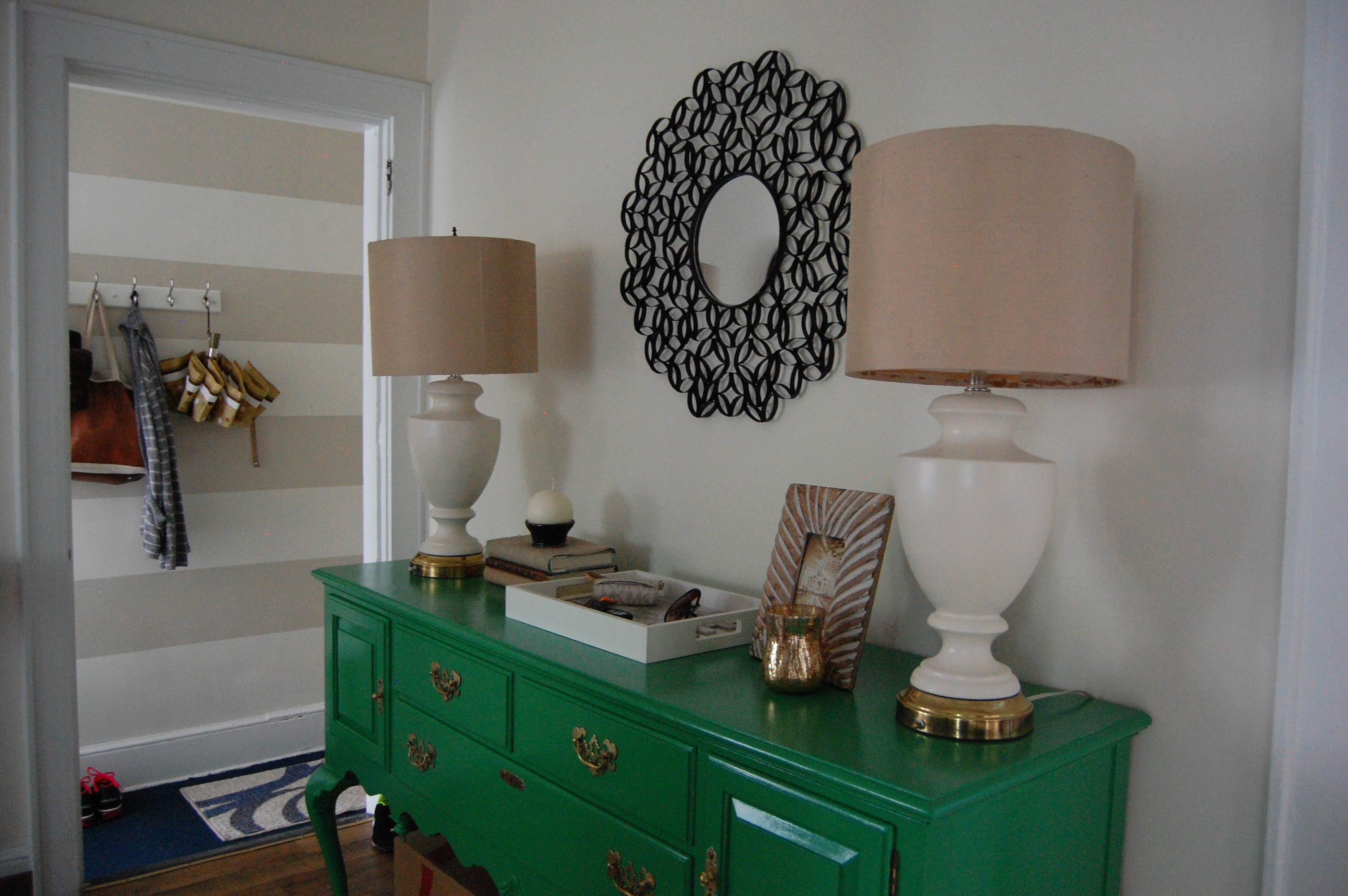 Ok let's get down to the nitty gritty. Here's exactly how I made this beauty happen.
The first thing I did was flatten my rolls and make 1/2″ marks.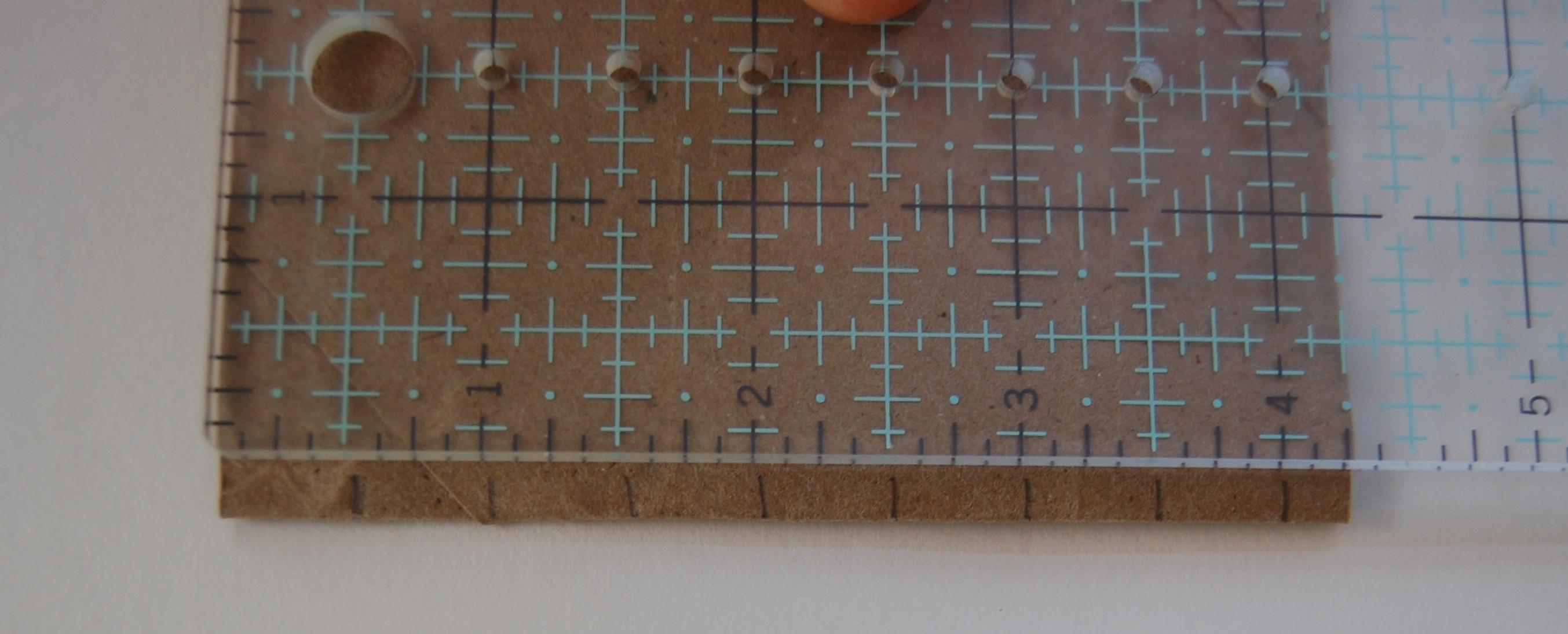 Next, I cut them up. I also used paper towel rolls. I didn't actually count
how many I used but I'm gonna take a guess that I used about 20 TP rolls and 6 PT rolls.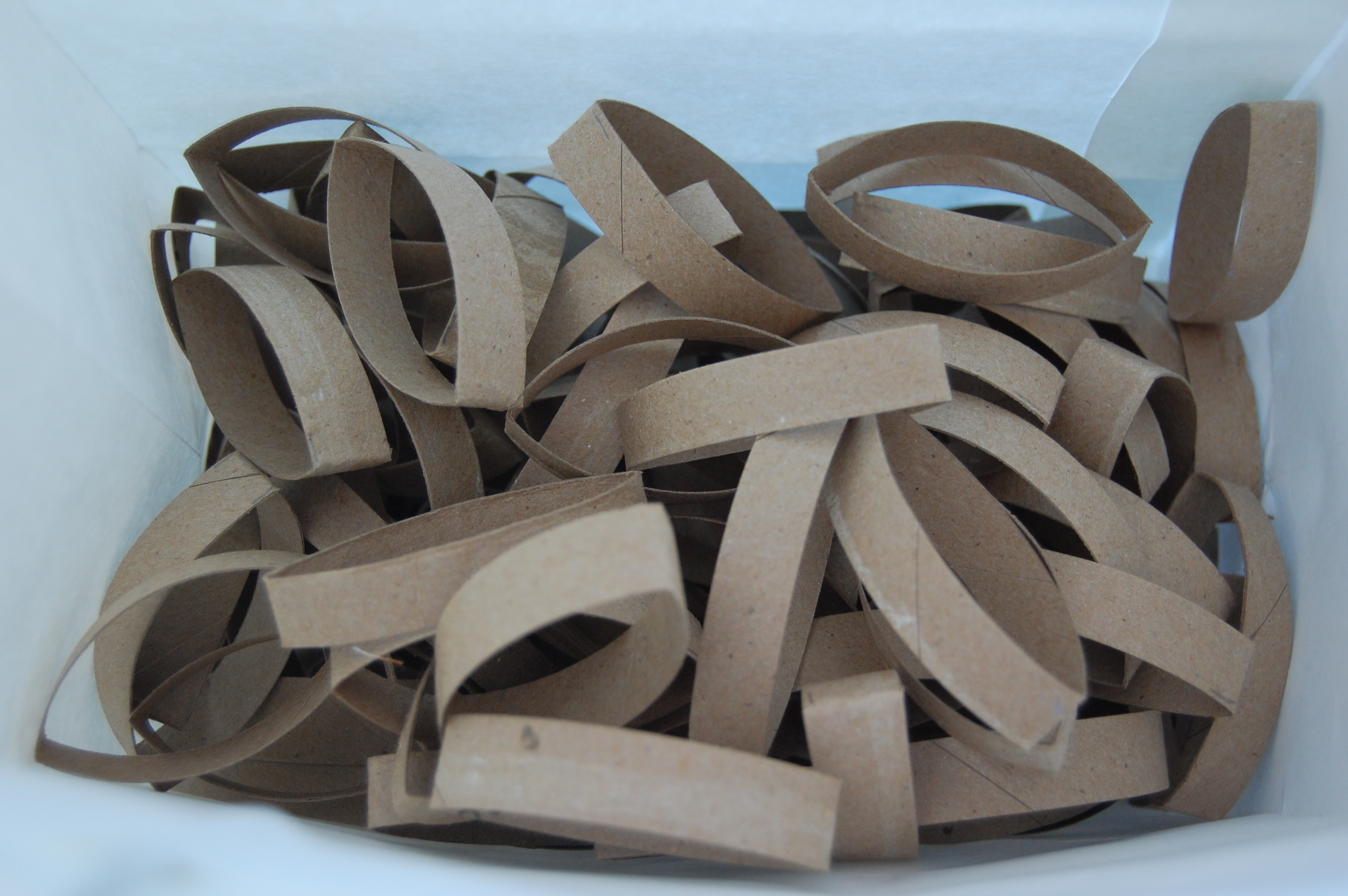 Then, I took 4 pieces and glued them together using a hot glue gun.

I continued doing this until I had about 40.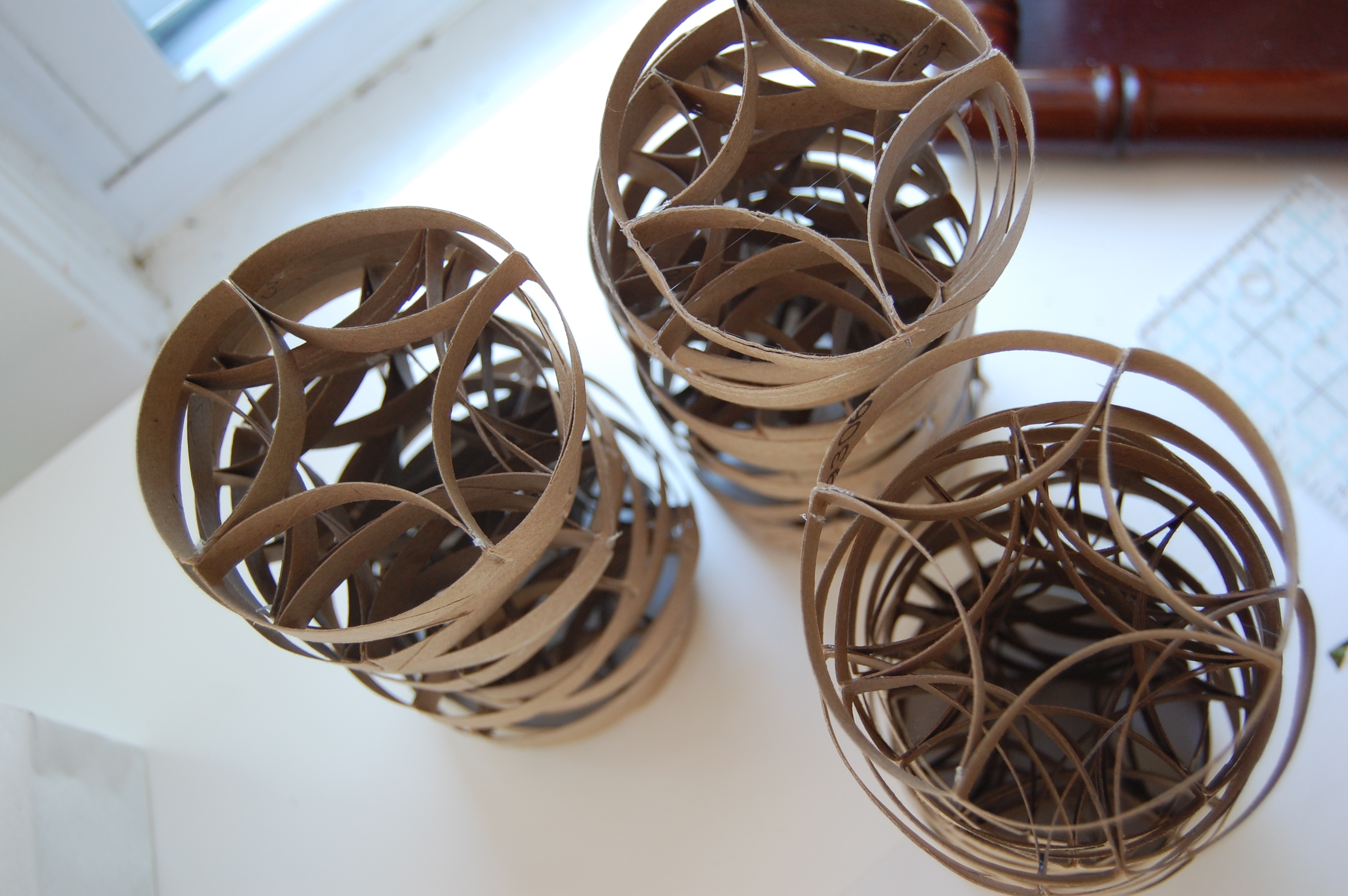 Then I took the mirror I was going to use (10″ mirror purchased at Joann's for $8) and placed it on the floor and started adding all the circles around keeping in mind that I wanted to keep it in a circle.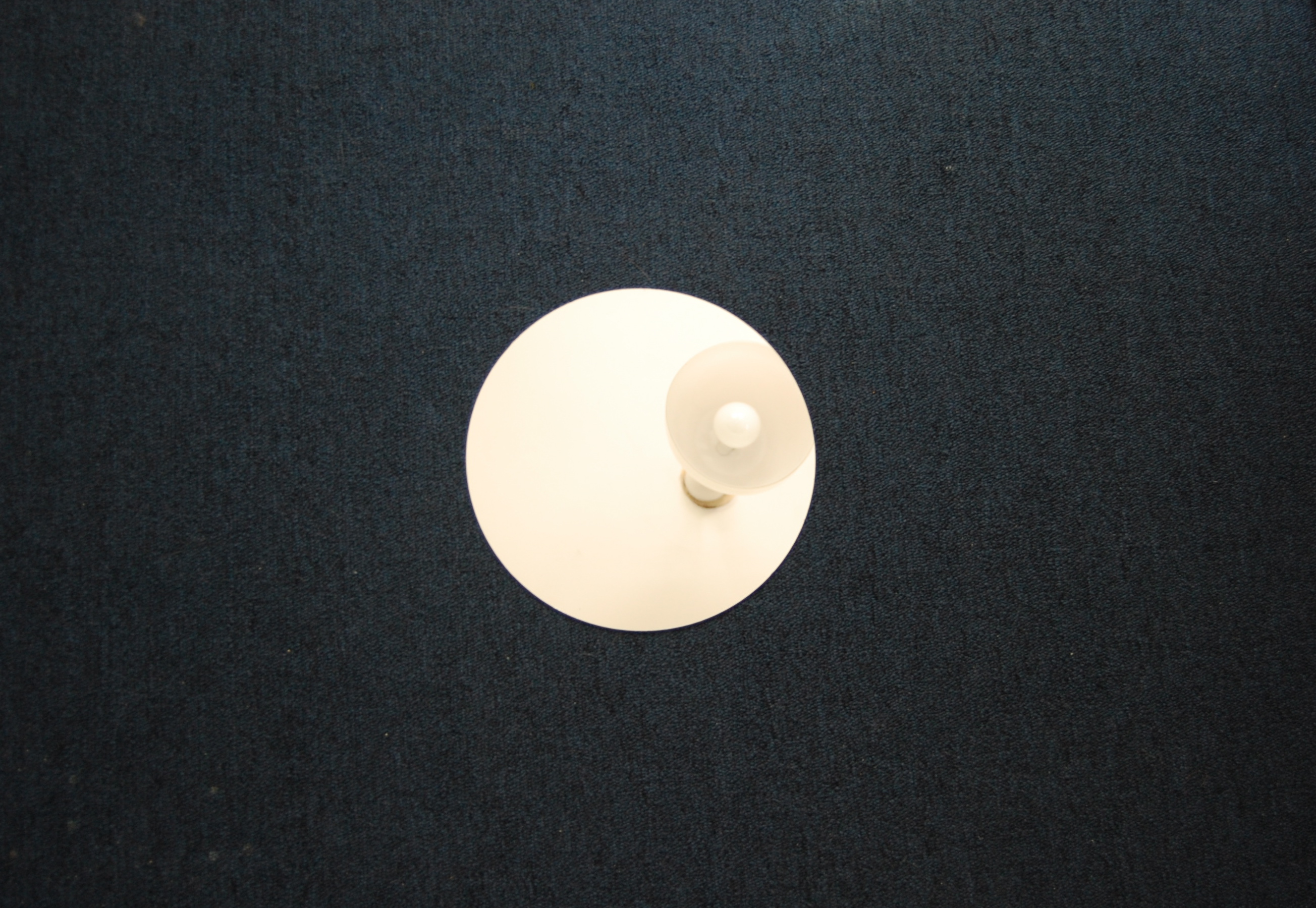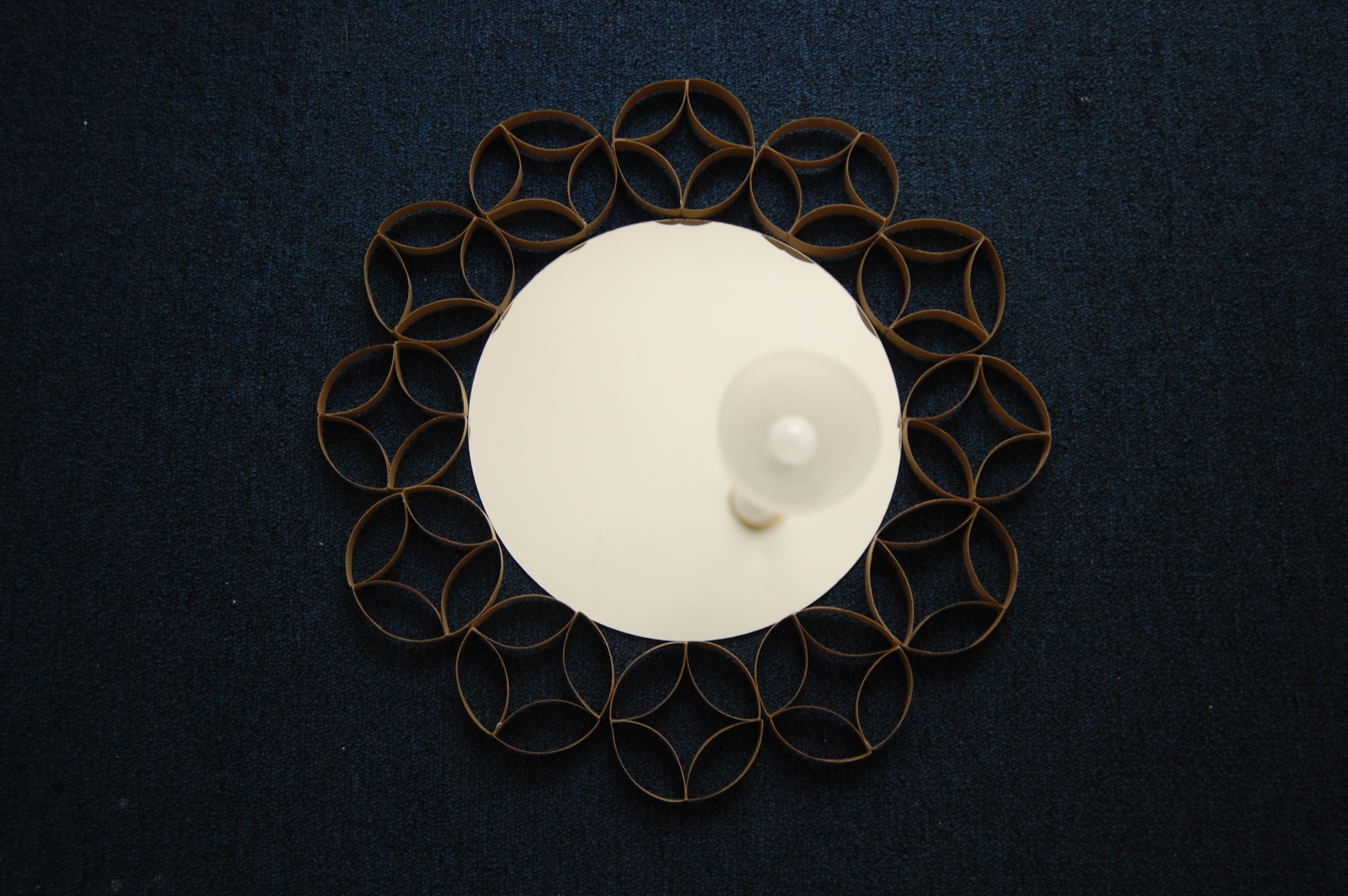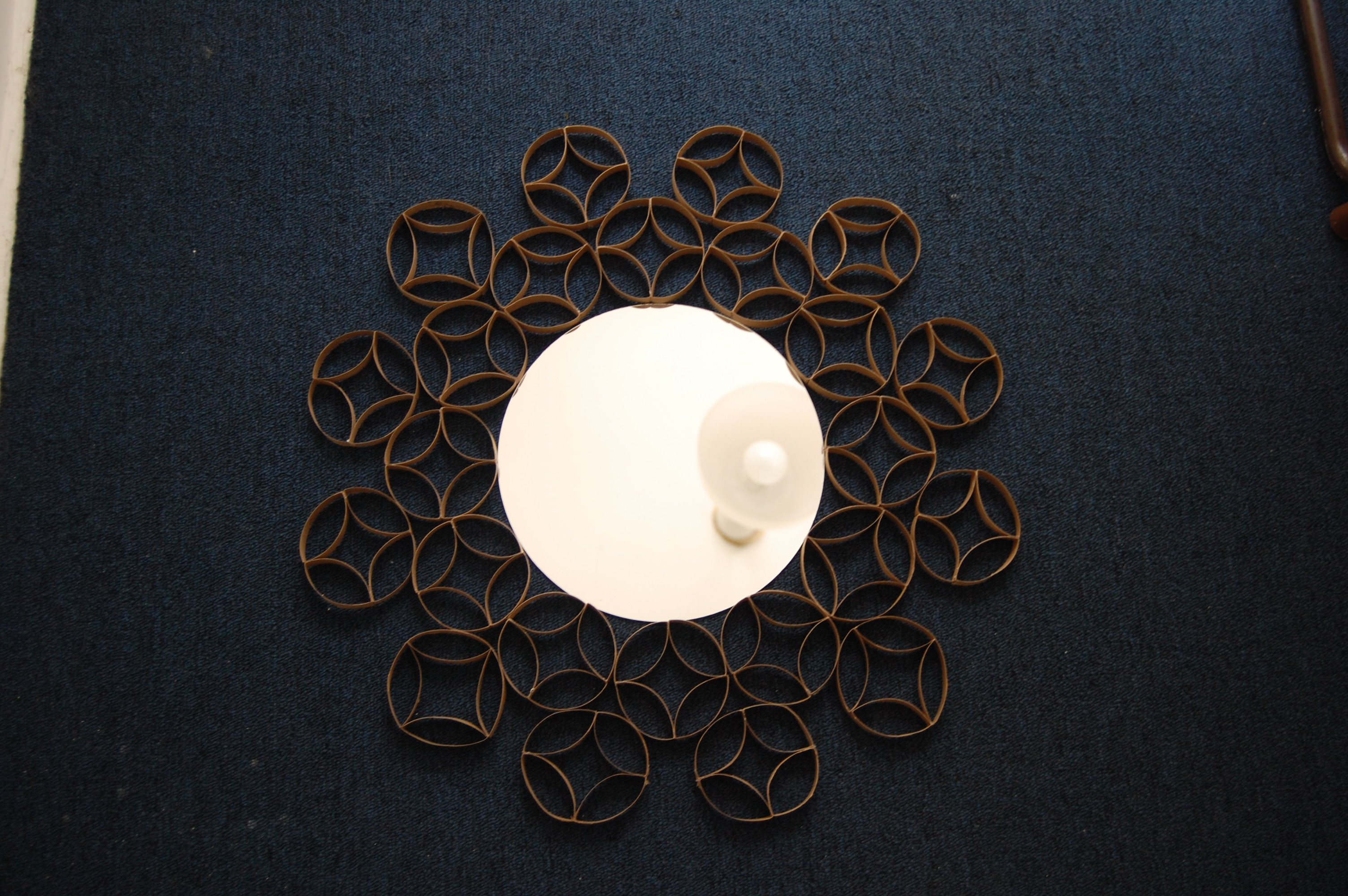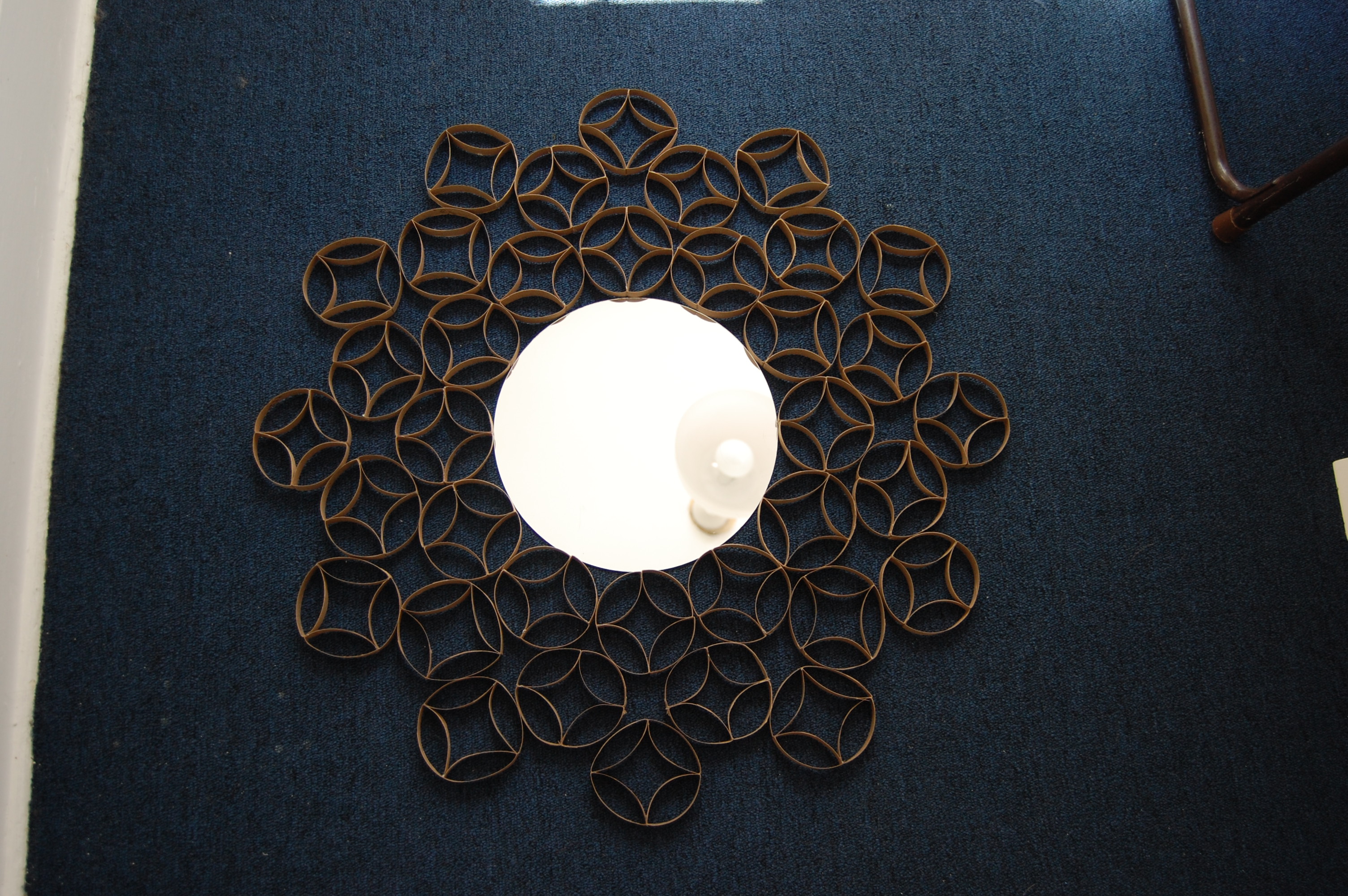 At this point when I looked at it I felt it resembled a snowflake so I had to figure out how to completely round it out. I ended up making something that  looked like a tulip to fill in the spaces. I glued two pieces together about a third in and then another two pieces right on the edge then attached them to the piece.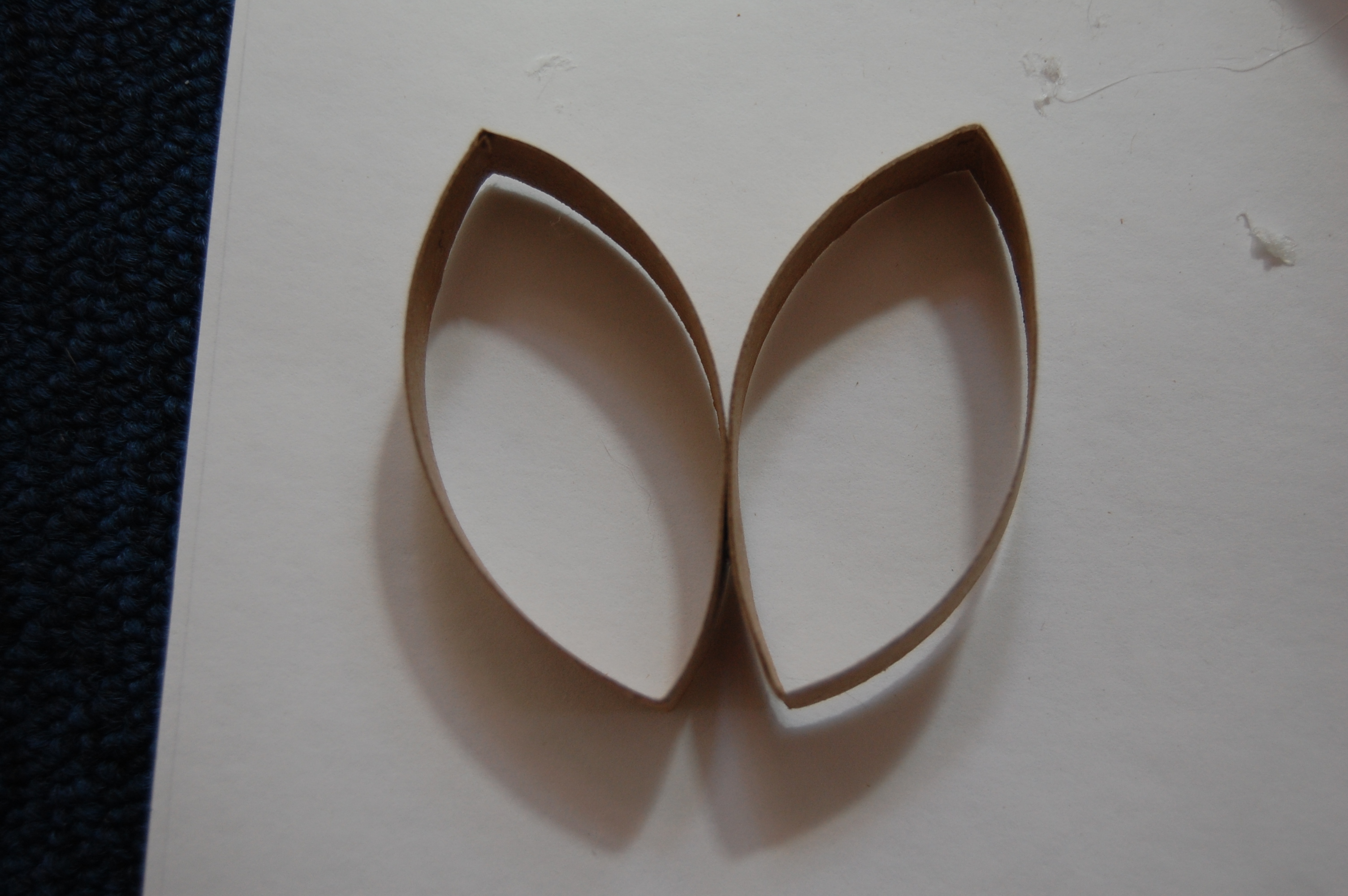 At this point I made sure all the pieces were glued together using a drop of hot glue between pieces.
Cue great tip: Once it was all glued I blasted my hair dryer on it to melt away all those glue gun strings.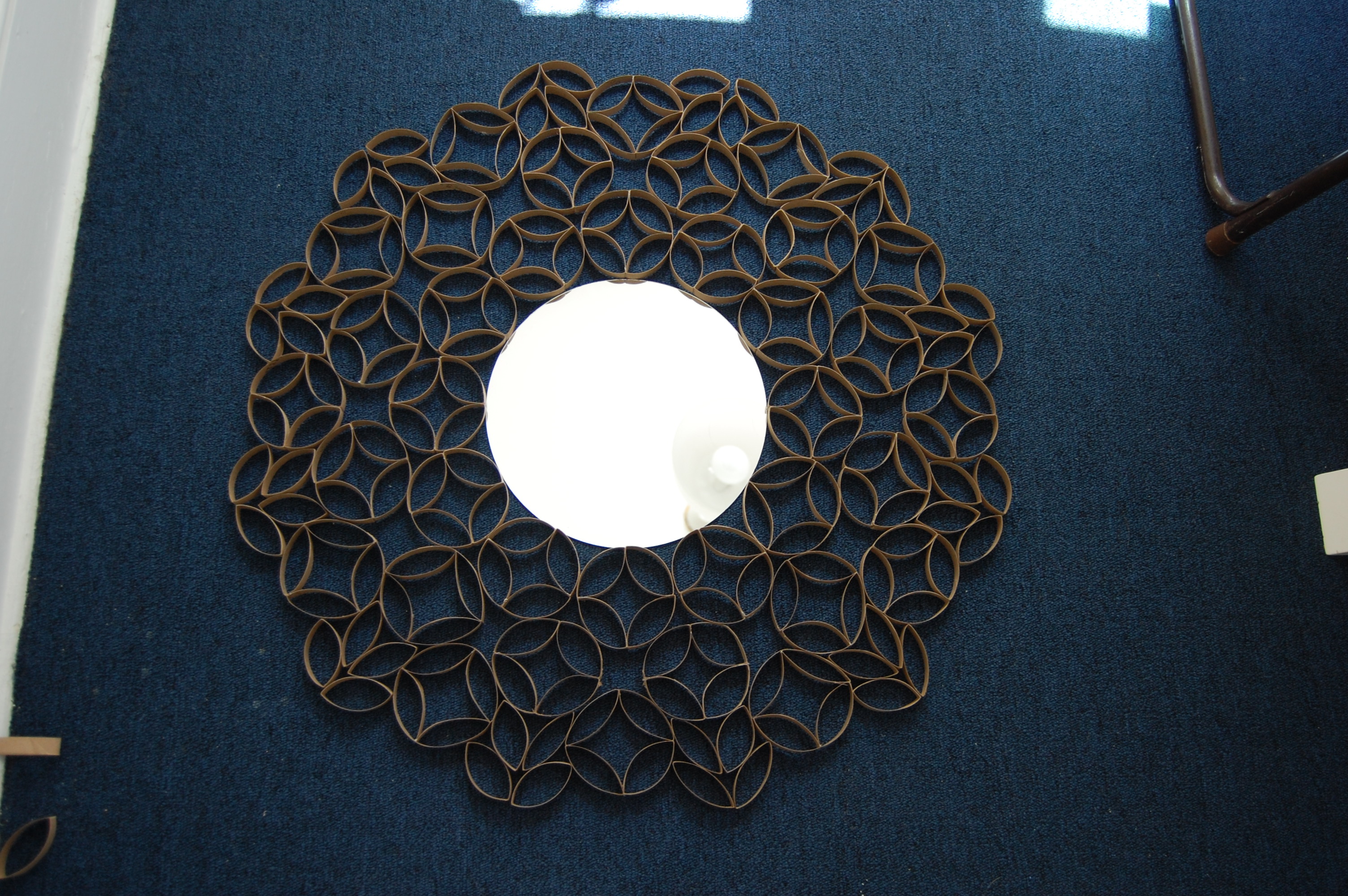 The next step was to spray paint it all and attach a 10″ embroidery hoop to the mirror to give it a finished look and to hold the whole thing together. I used ORB (Oil Rubbed Bronze).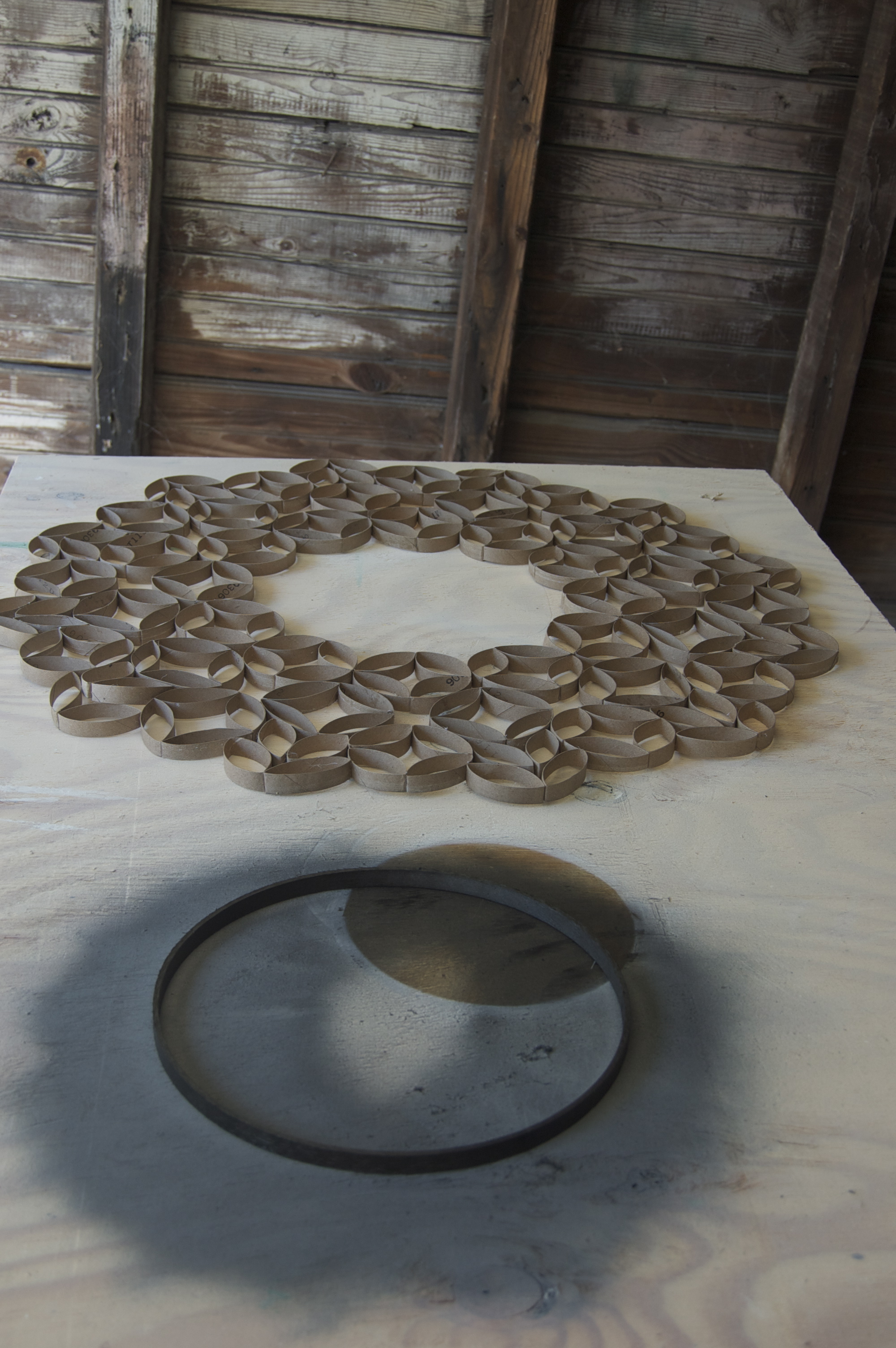 Once everything was attached I used command strips on the back of the mirror and hung it up!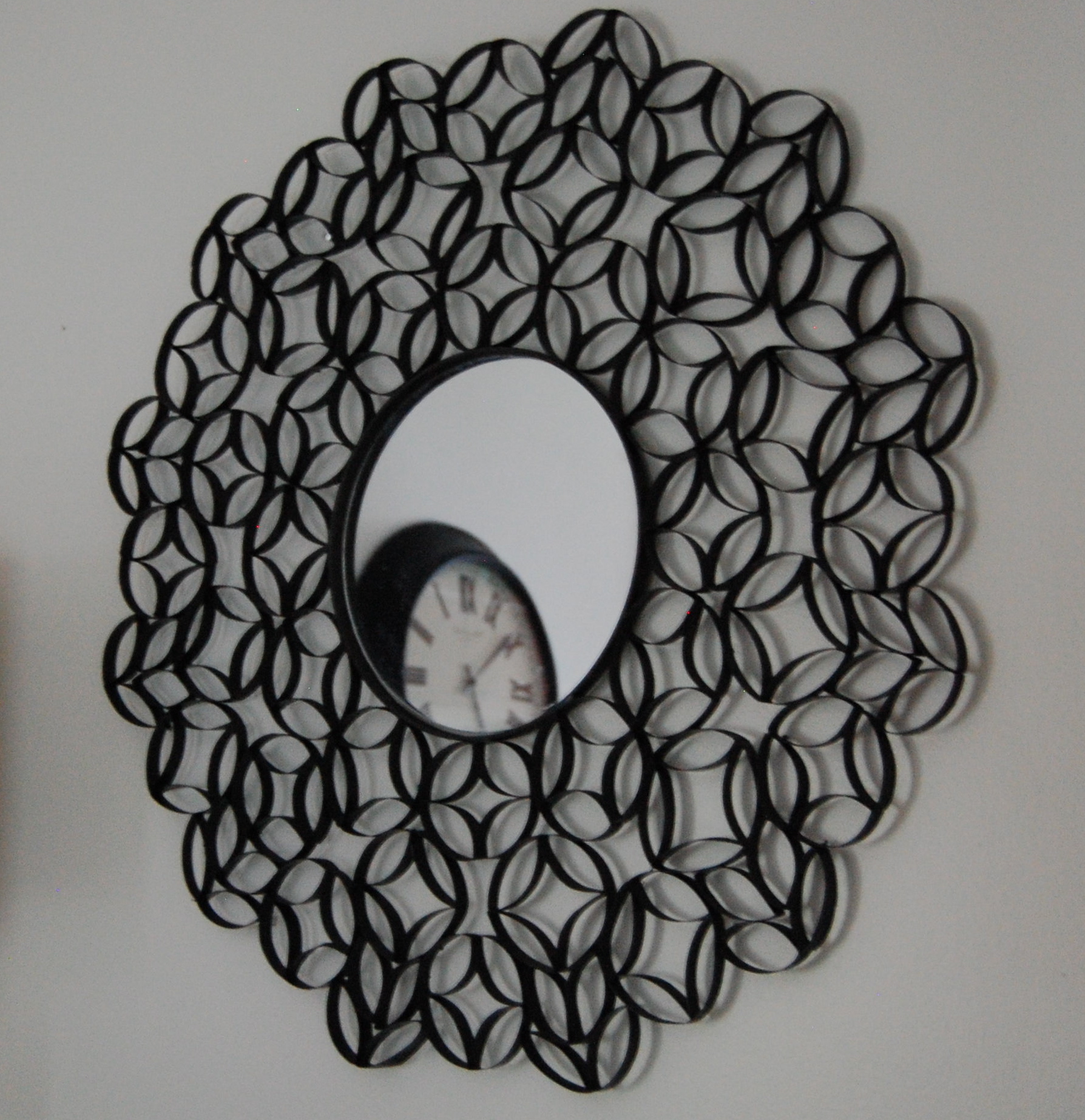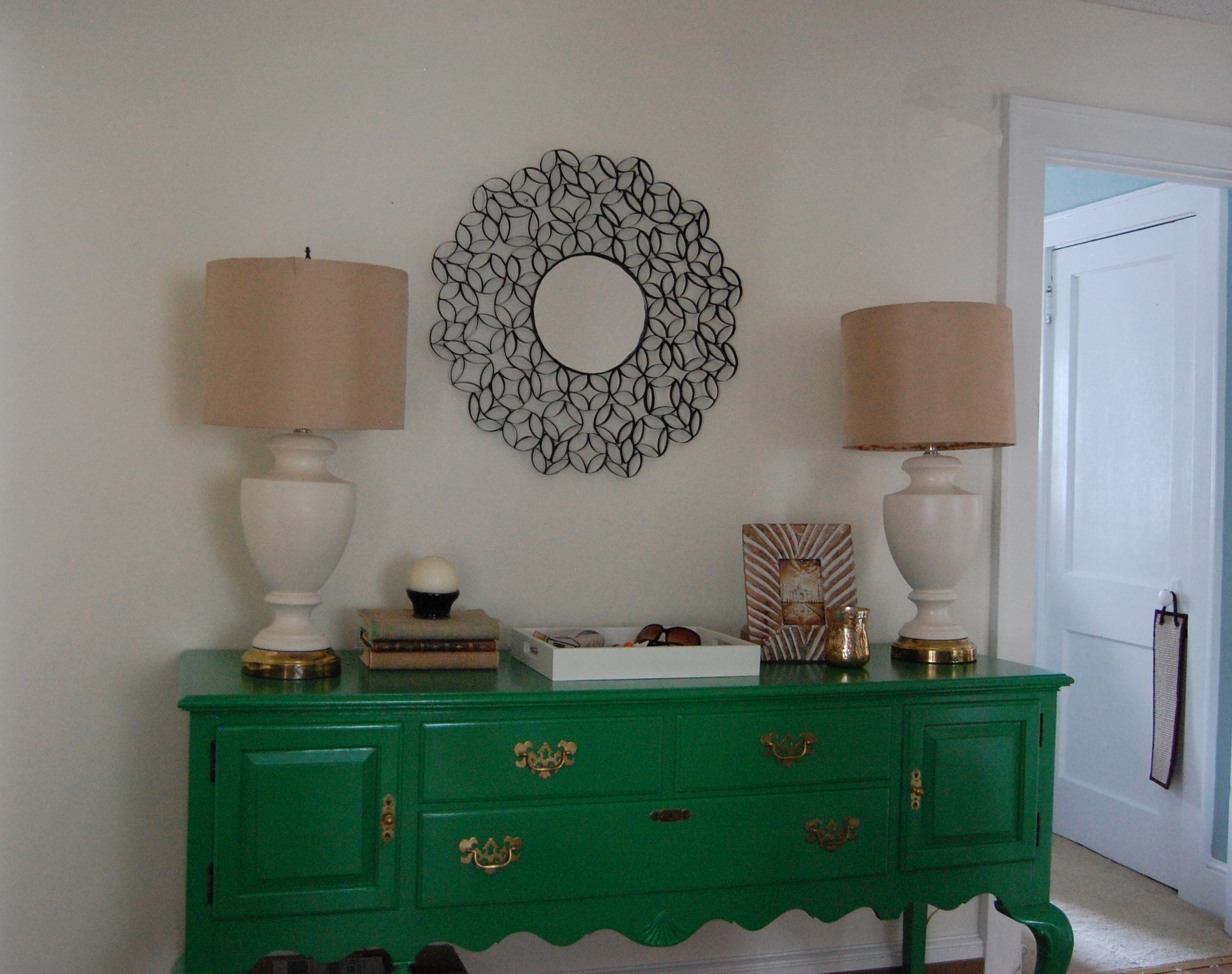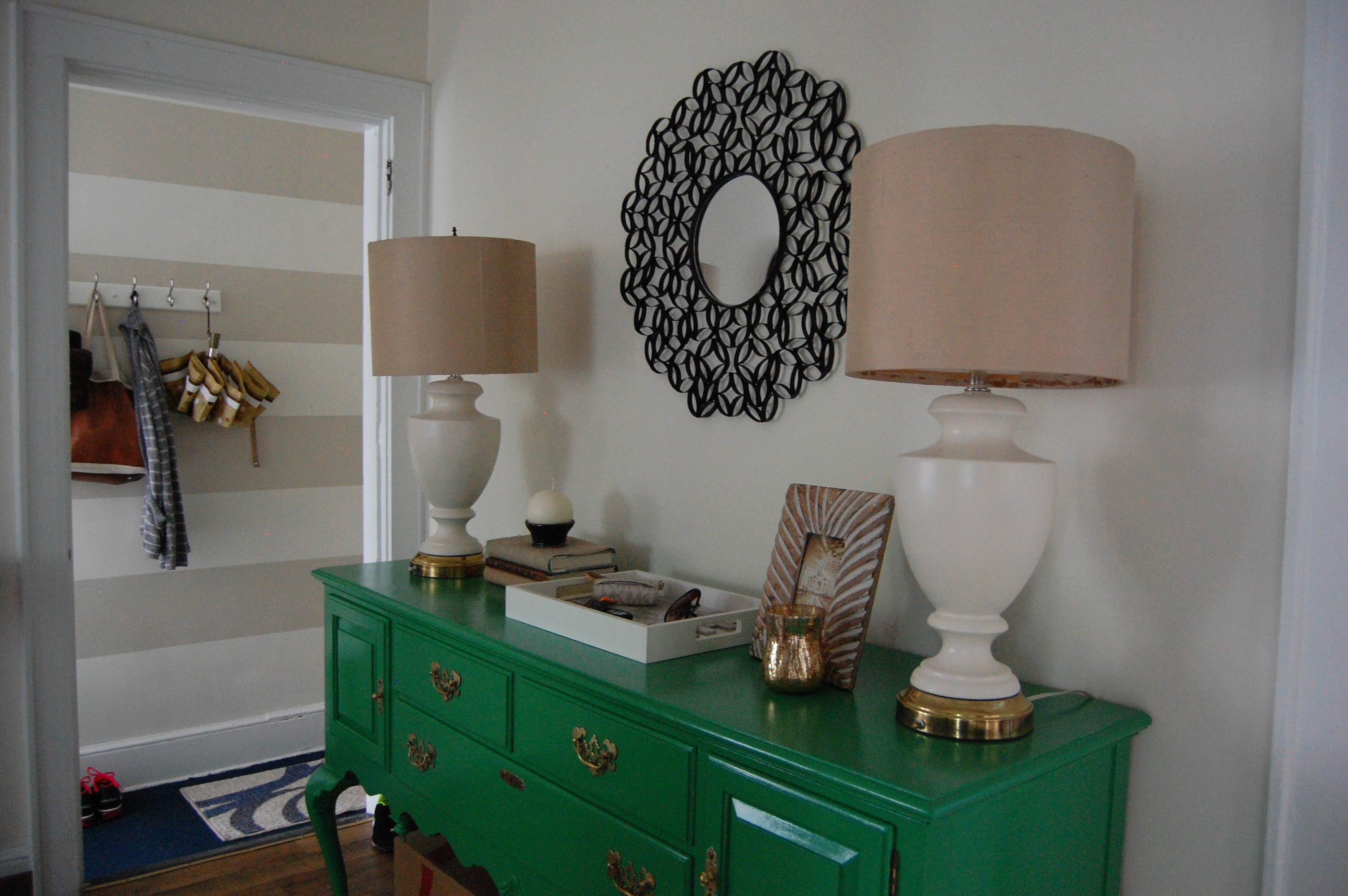 Thanks to the Pinterest Challenge for lighting a fire under my ass!
Check back tomorrow or like Made2Style on Facebook to see how I made those drum lamp shades with just a few materials!
***UPDATE***
The mirror has since found a new home in my friends house and it looks great!!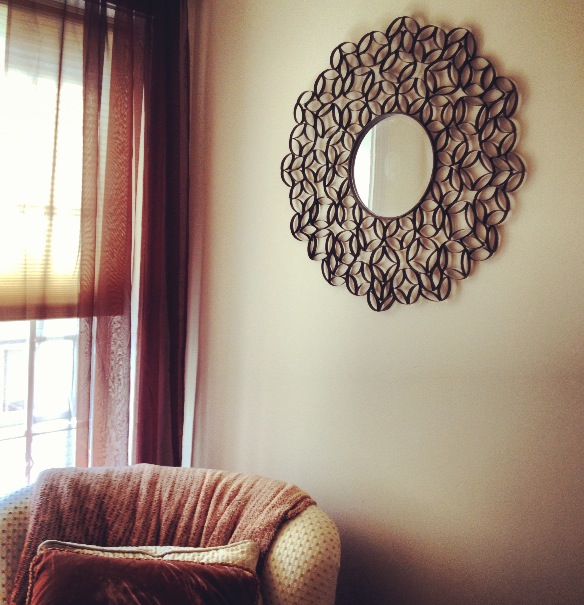 Linking Up To: