A new year leads you to believe that it's time for change.  I am up for change anytime of the year.  My most recent change was warming up my bedroom.  When I first moved into my apartment I knew I wanted to paint my room gray.  I had never worked with gray before so I was completely unaware of the millions of different variations.  If you aren't careful you can end up with a blueish gray, a purplish gray or even a brownish gray, which I now know is referred to as greige (beige + gray).  I headed to my local hardware store that carries Benjamin Moore paints and took home some samples to try out on my white linen walls.  I went through many different shades of gray but narrowed it down to two. Stone Harbor and Whitestone.
One thing to be aware of is that it is extremely hard to find a pure gray color.  The best advice is to get paint samples and try them on your walls.  The only way to tell how it is going to look is to see the color in your space because many different things will effect how true the color will be in your space.  When I applied these two colors I put them side by side which was a bad idea because the Whitestone looked true gray to me when it was against the Stone Harbor because Stone Harbor had the hints of brown in it.  So without any hesitation I chose to paint my bedroom Whitestone.  Not an awful decision because the color is very nice, but I wasn't nearly done with the first wall when I started to realize that the color looked more blue then it did gray.  I figured when I dried it would get darker. Not the case.  I never hated the color, in fact I really liked it.  I had purchased some gray curtains from Target and a gray duvet set from West Elm.  I also had a few yellow accents to bring in that pop of color.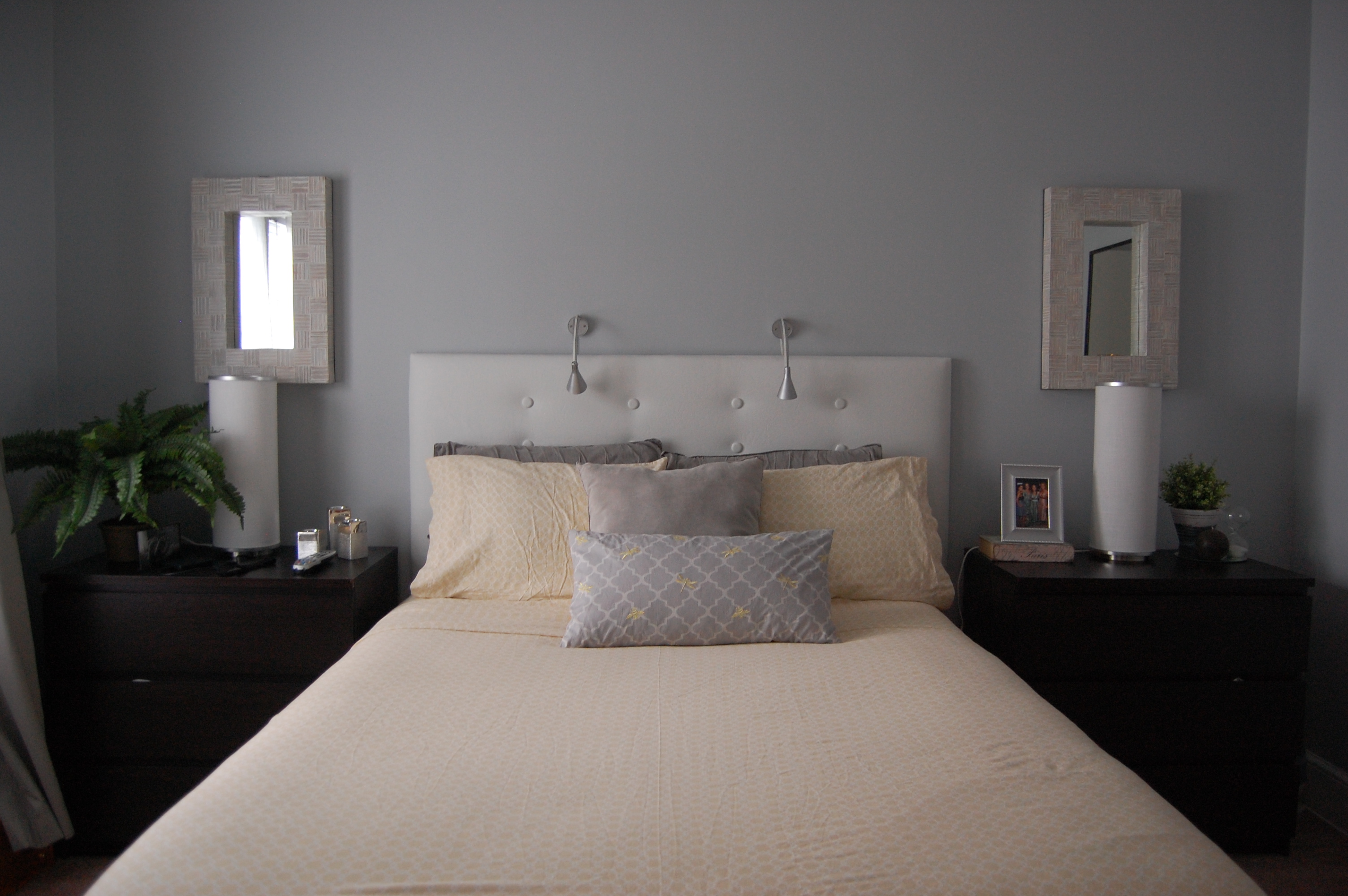 Recently, I was in the room and looking at the gray bedding and gray curtains and bluish gray walls and realized it was very cold in my room.  I don't mean temperature but rather the colors in the room.  I have always felt that a bedroom should be warm and inviting and my room was missing that.  It was at this point that I started contemplating painting my walls. I love the gray so I was thinking about doing greige walls. A cross between beige and gray. I went online to see what I could find and what I might like and I came across this chart.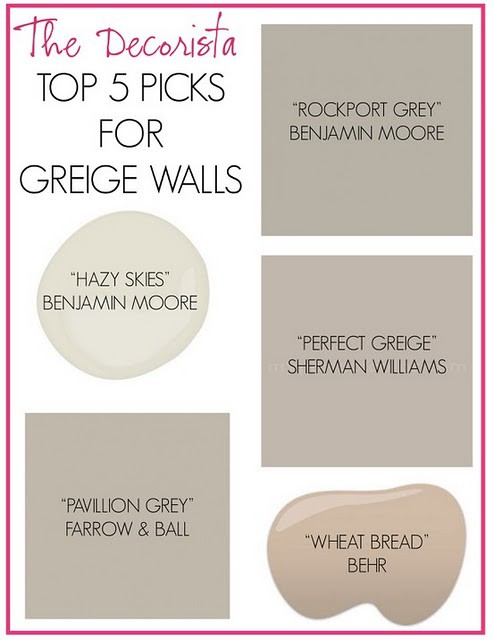 I love all the colors and have a lot to think about when it comes to color choice but before I jump the gun I figured I would make a simple change and that was to change out my bedding and my curtains.  I hit up Bed Bath and Beyond and was able to get everything I needed in one shot!  I purchased a new comforter with grays, blues and beige and I found curtains that I really liked because they added warmth to the room. Once everything was put in I was content.  Then the next day came and the sun rose and the curtains which looked like a nice beige color suddenly looked like a butter yellow.  Not feeling them at all but I do love the bedding and it is so comfortable.  Here are some before and afters.
Now that I have changed the curtains my plan is to return the new ones and see if I can find some type of satin fabric curtains instead to add a little bit of shine to the room.  I definitely want to paint the room eventually but I am not rushing that. Little change at a time.