There is nothing better, in my opinion, that a woman's fall wardrobe! The boots, the jackets, all the layered clothing and of course the scarfs and neck wraps! With that said I had been dying to make a t-shirt scarf for. ev. er. When I was in Kohl's one day they were having a huge sale (although, when aren't there?) and I went over to the Men's section and saw these great cotton t-shirts on sale for $5 each so I snagged a bunch to make some scarfs!
I've seen a bunch of tutorials for different types but the one I wanted to tackle was the Jersey Infinity scarf. This tutorial uses different colored shirts but the process will always be the same.
Another fun thing to do is mix and match colors and use some of the strips to create a braid!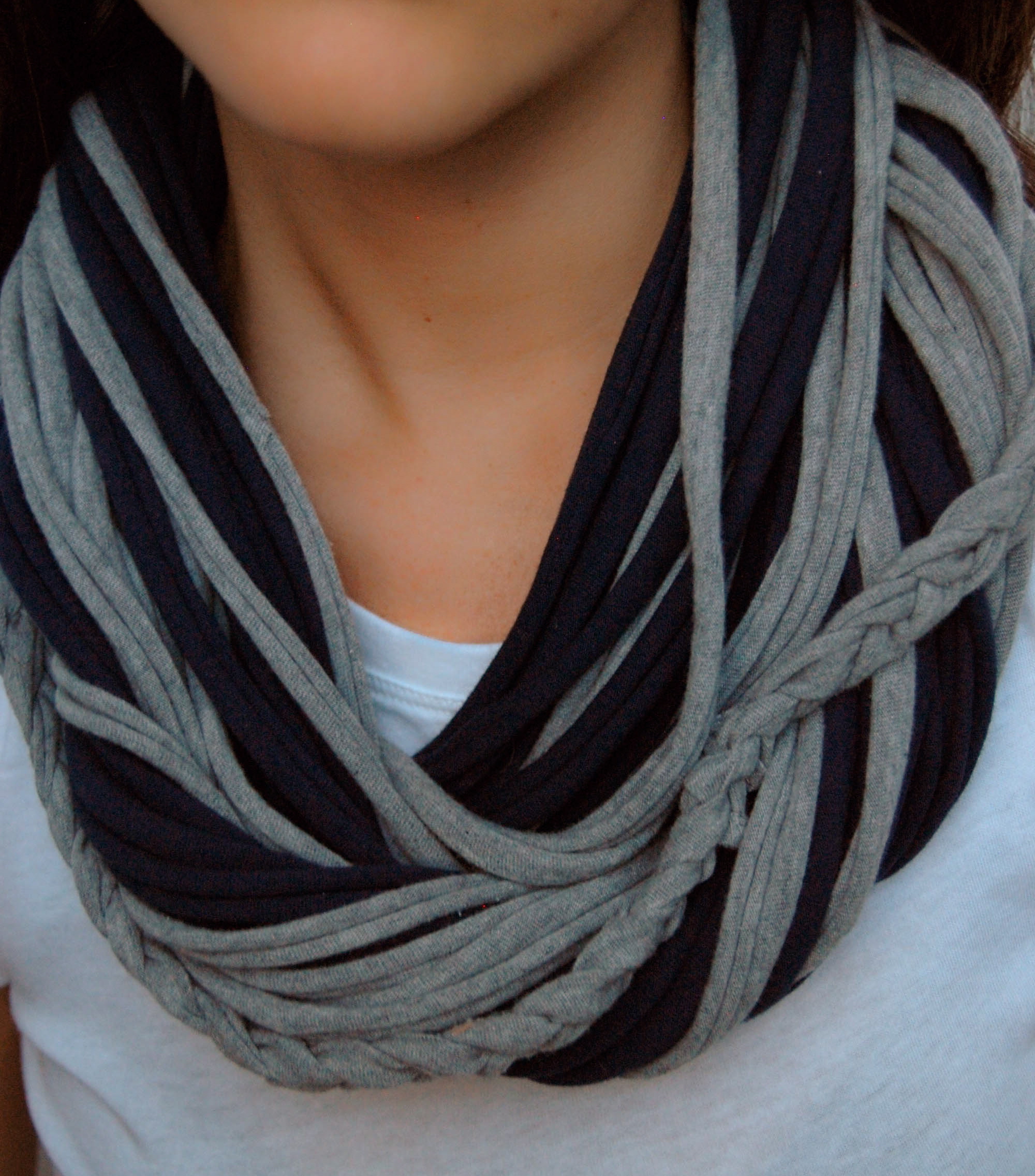 Maybe now you'll think twice before you toss those old shirts!