Happy Valentine's Day!! A few weeks ago I posted a photo on my Instagram and Facebook asking you guys for your opinion on an update I was doing on my lampshades. I knew I wanted to add ribbon and once I had picked the ribbon I was going to use, I didn't know whether I should do just the bottom, or top and bottom (The ribbon is being held on with painters tape.)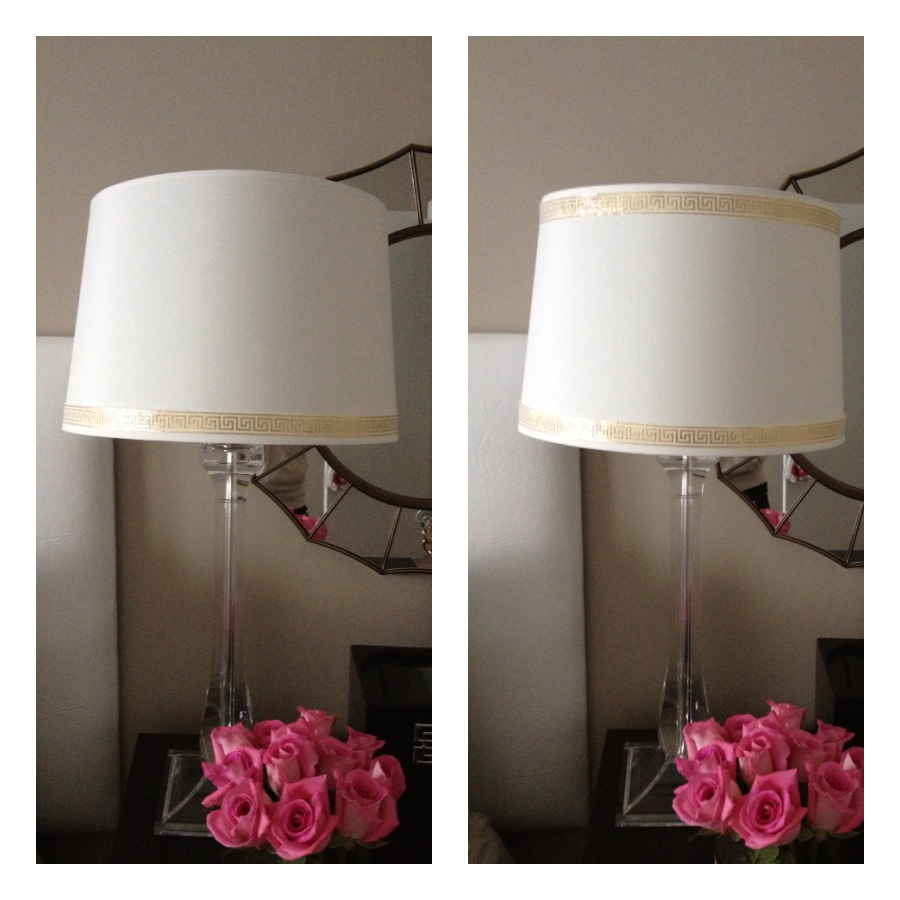 It didn't take long for me to realize that you guys loved both the top and bottom. I have to say I am happy with the outcome (thanks!) I thought that the ribbon just on the bottom had a look of simplicity but after doing the top and bottom it seemed unfinished. This project will literally take you no time at all. All you will need is a lampshade, ribbon and hot glue. I decided to go with a white and gold Greek key print that I purchased at Joann's.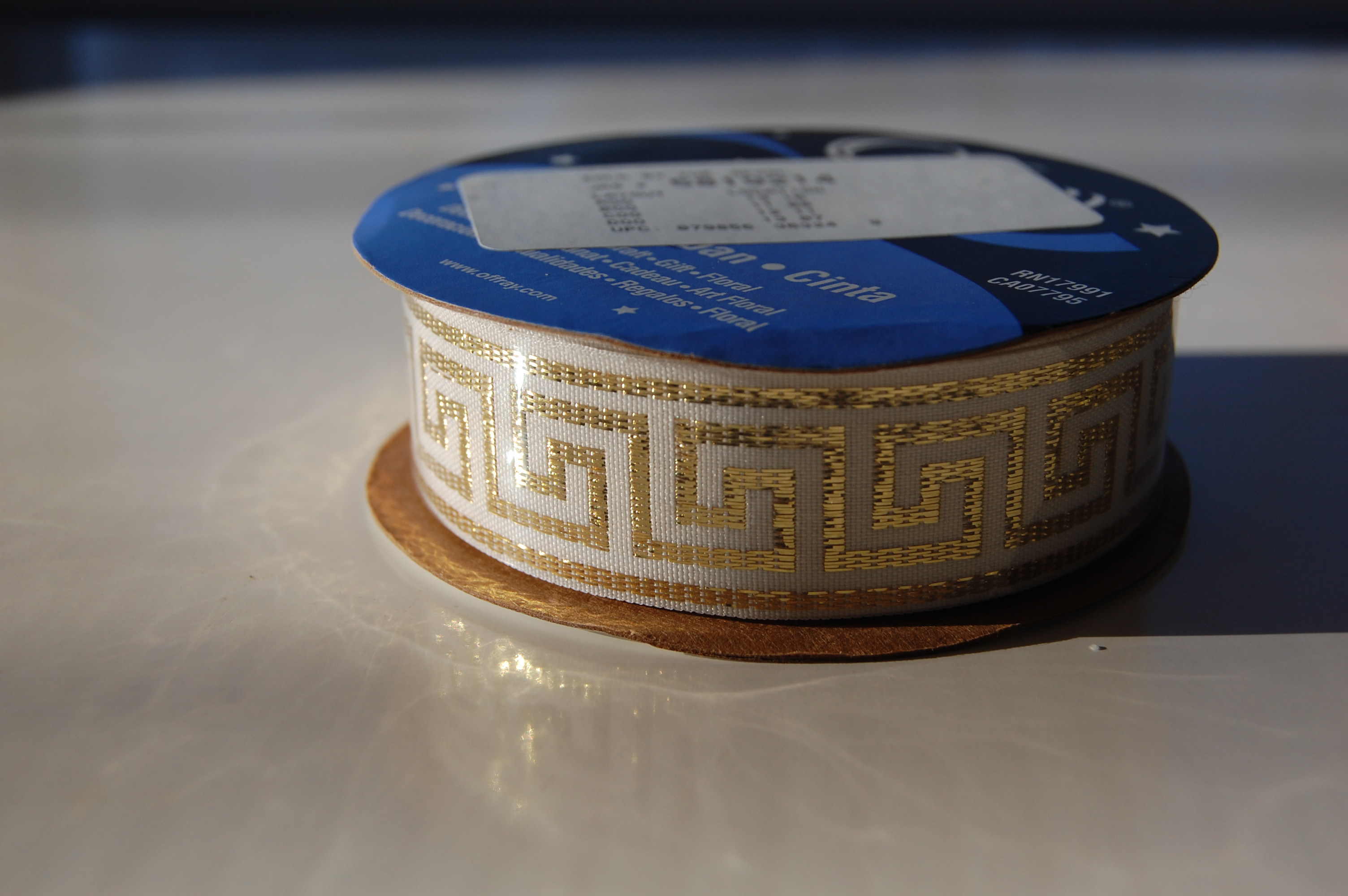 I started adding the ribbon right underneath the top trim and where the shade overlaps. To hold the ribbon in place I simply added a dab of hot glue and pressed down.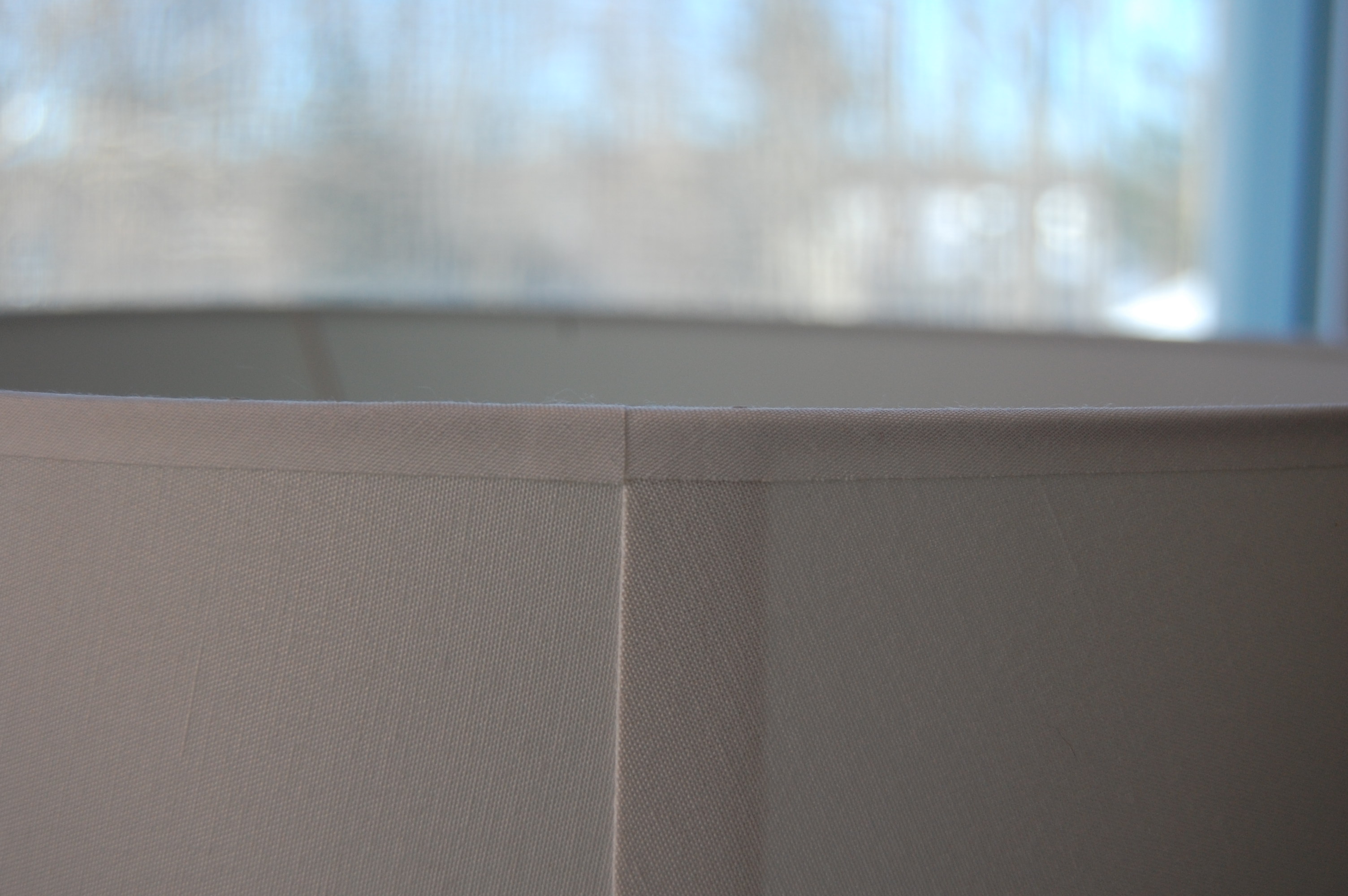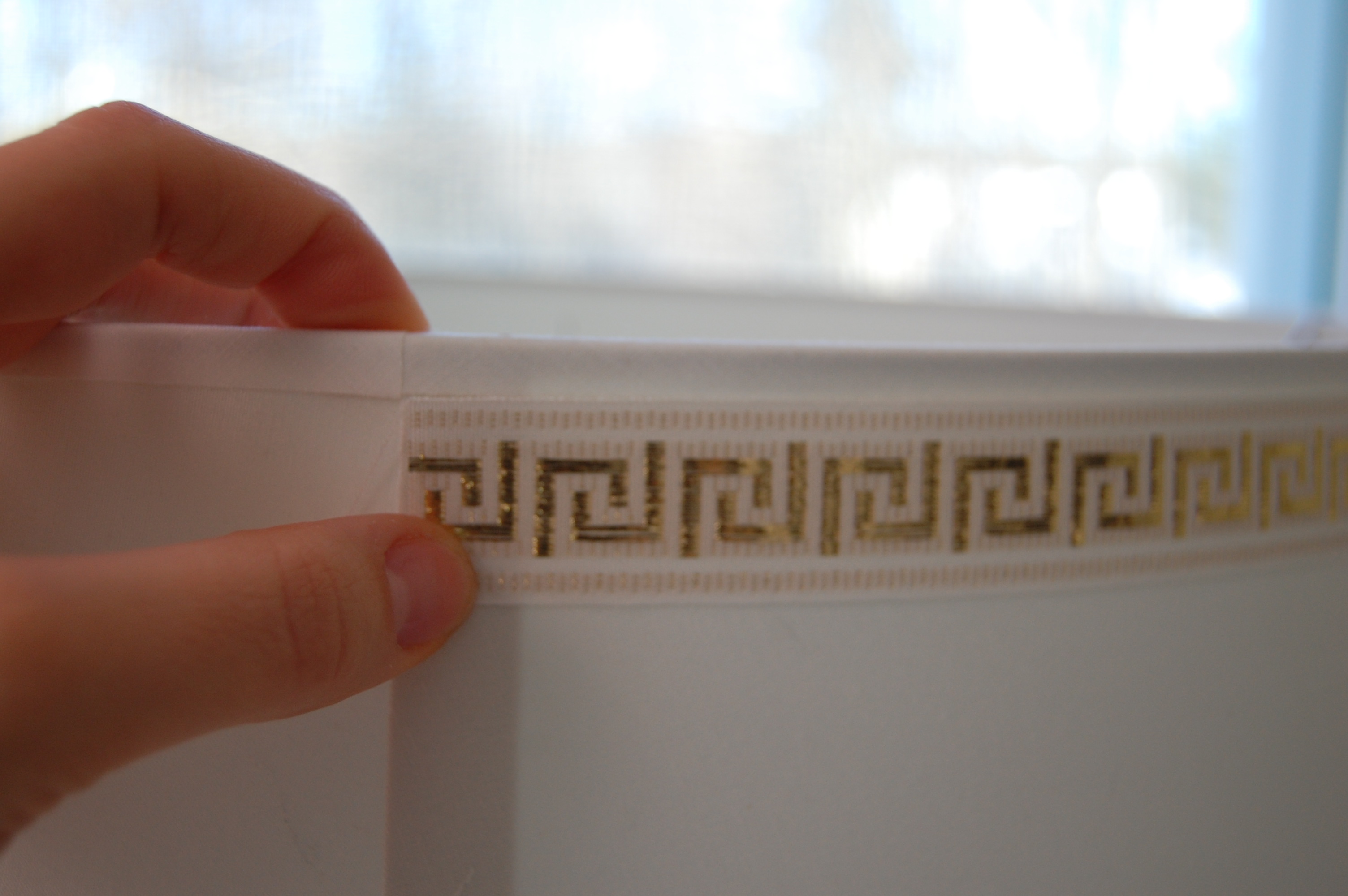 Then I pulled the ribbon all the way around adding another small dab of hot glue about every 5 inches.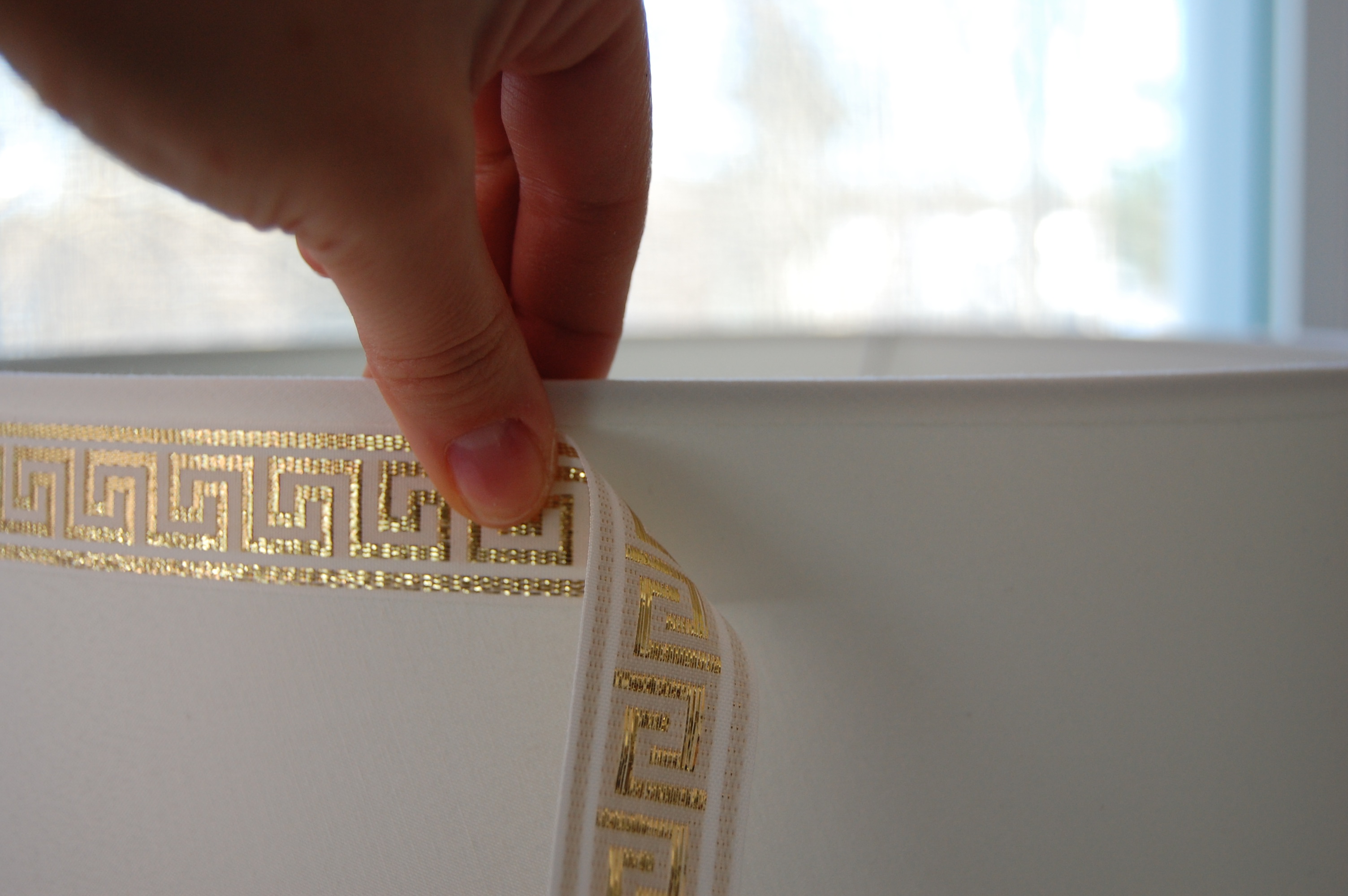 I continued this until I made my way all the way around and then added the last dab of glue to the end.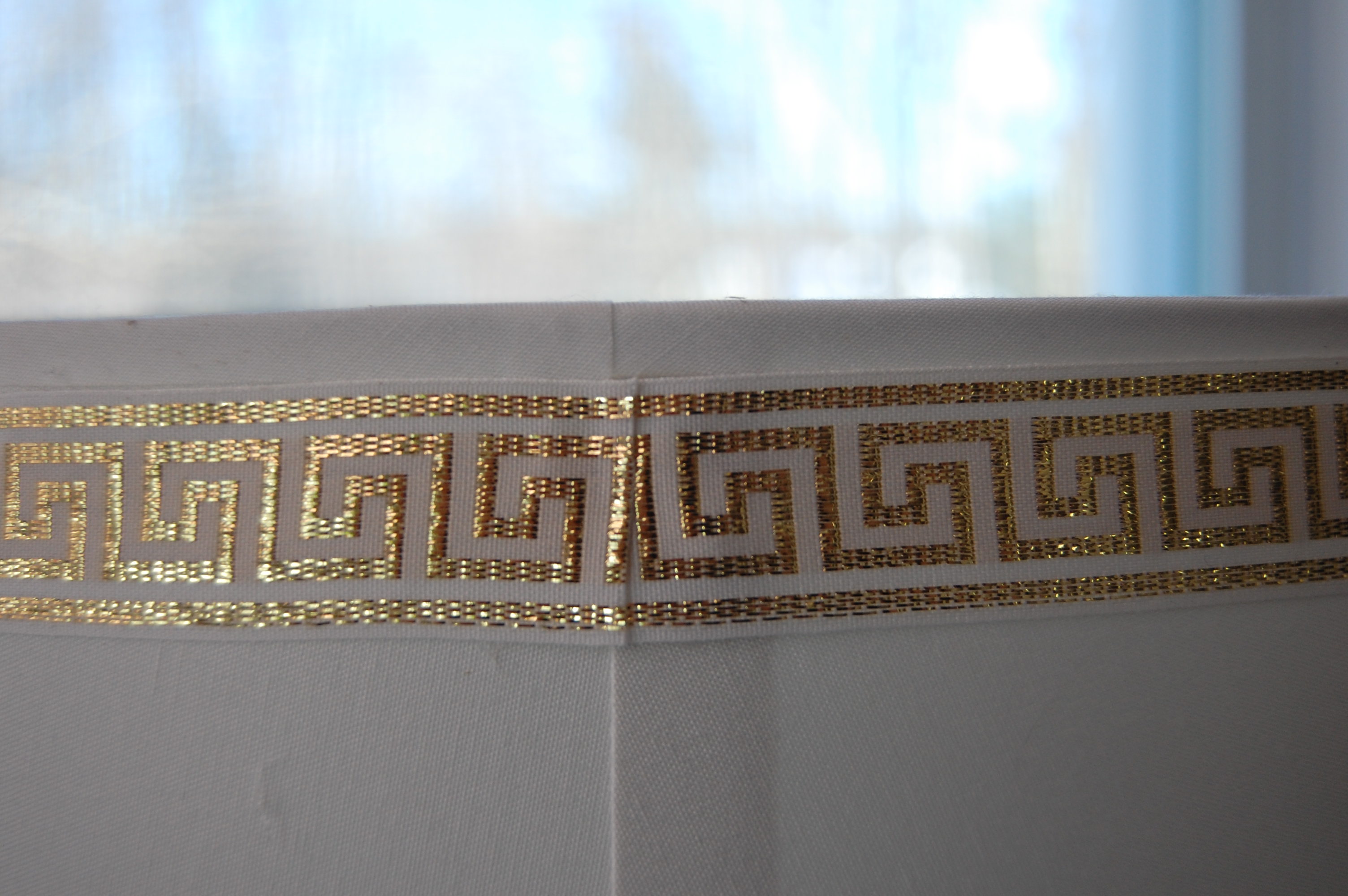 Next, I just flipped the shade and did the same thing on the bottom.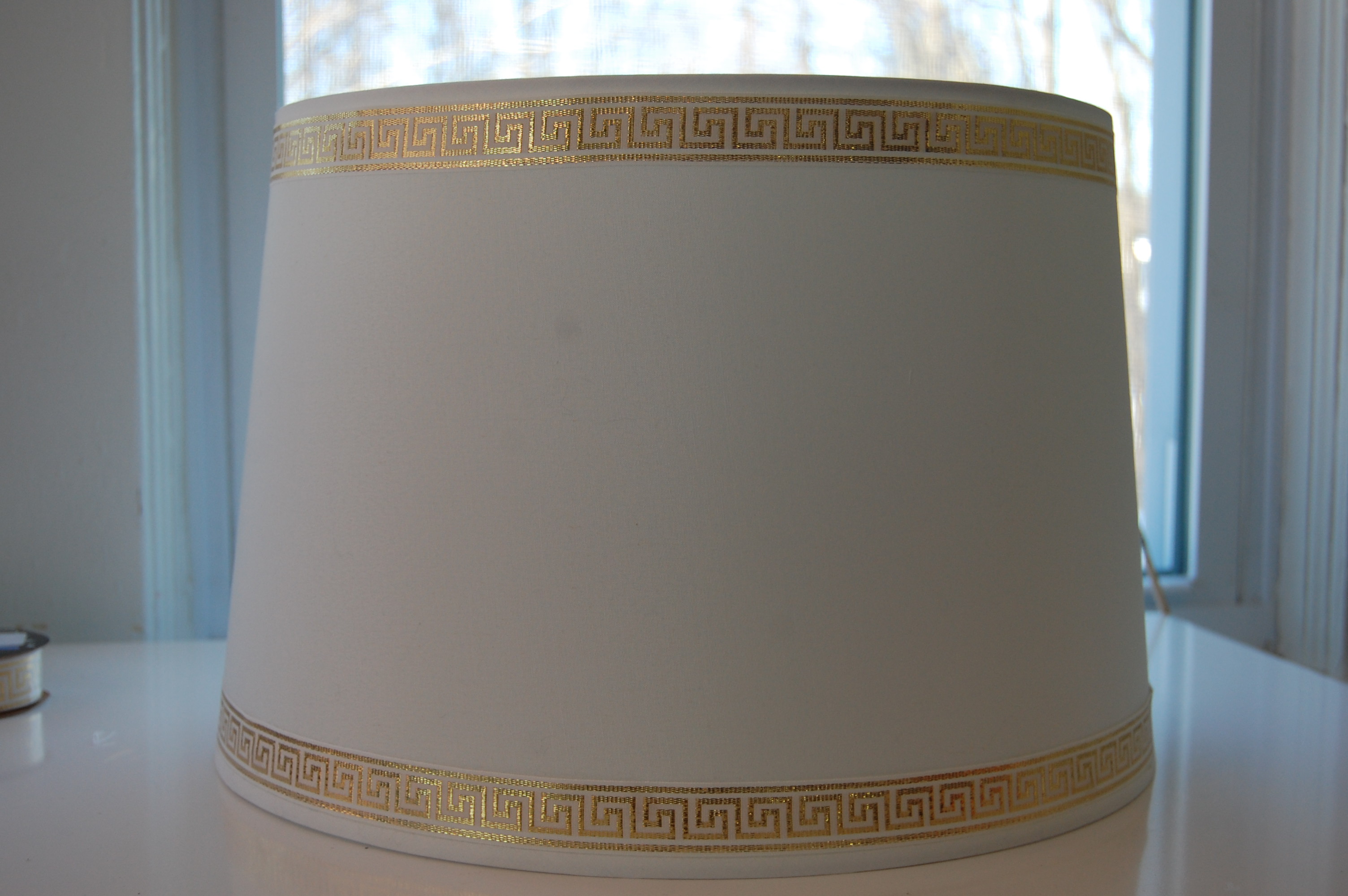 This took me no time at all and it really dresses up the lamps!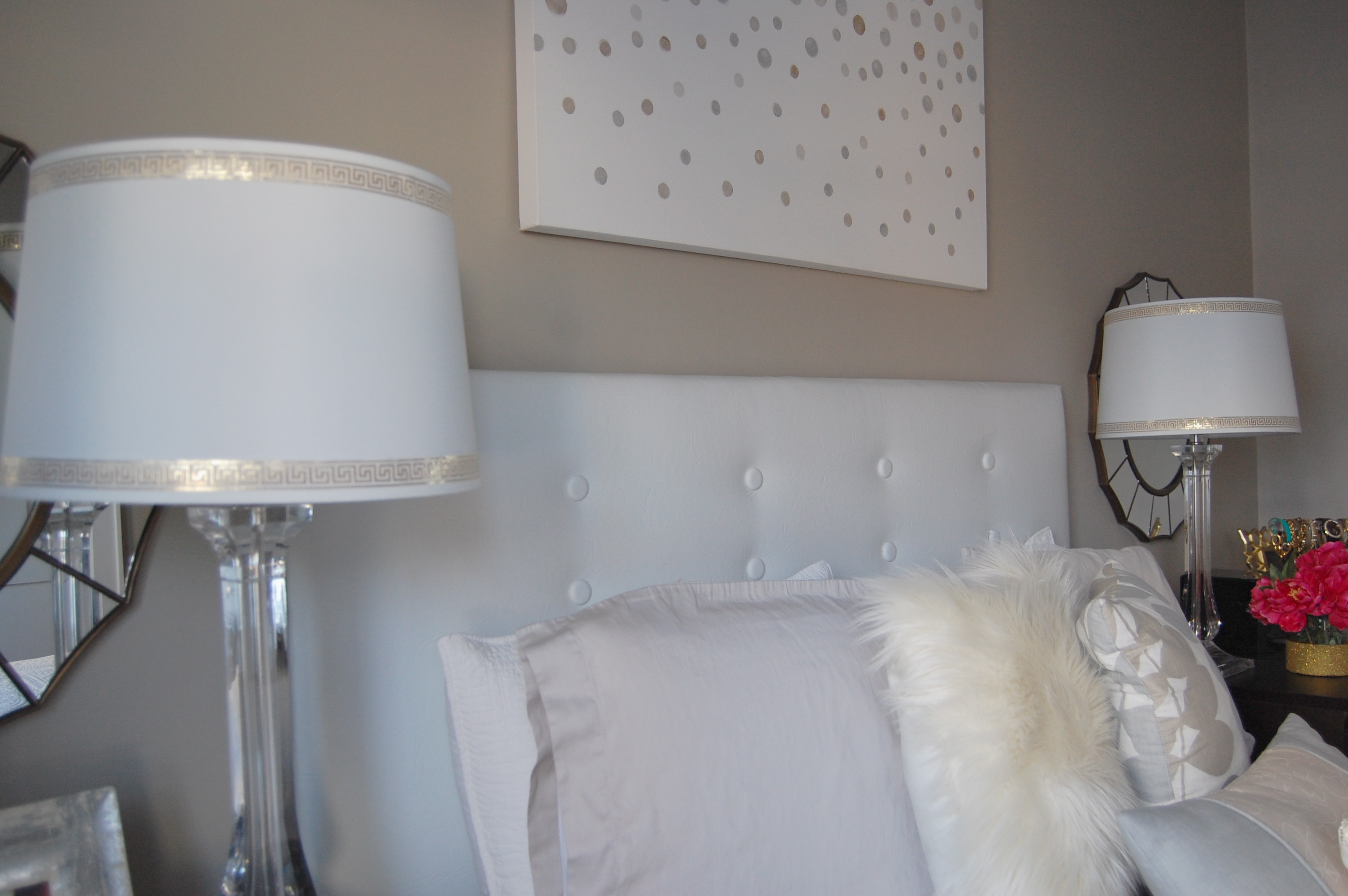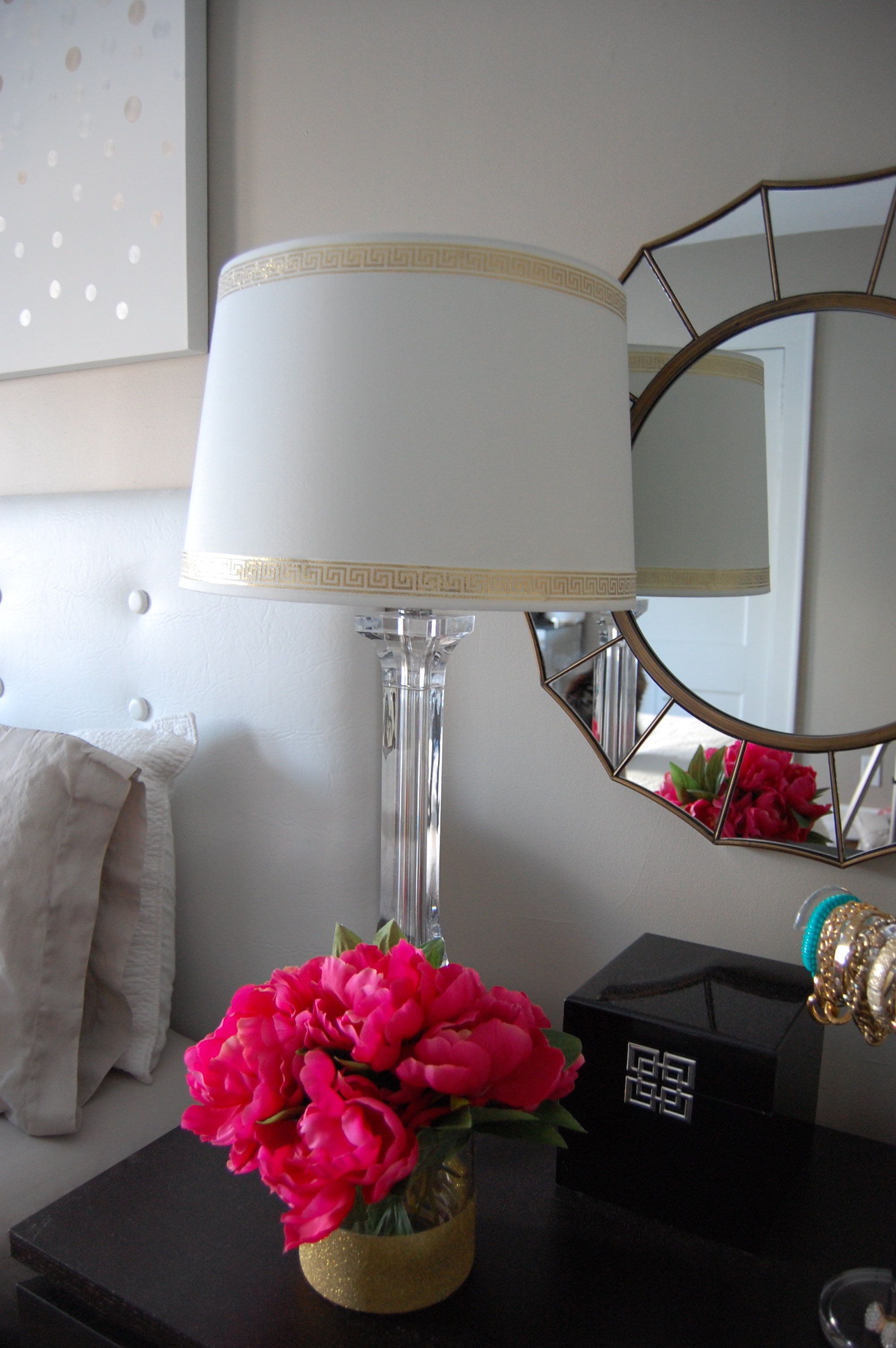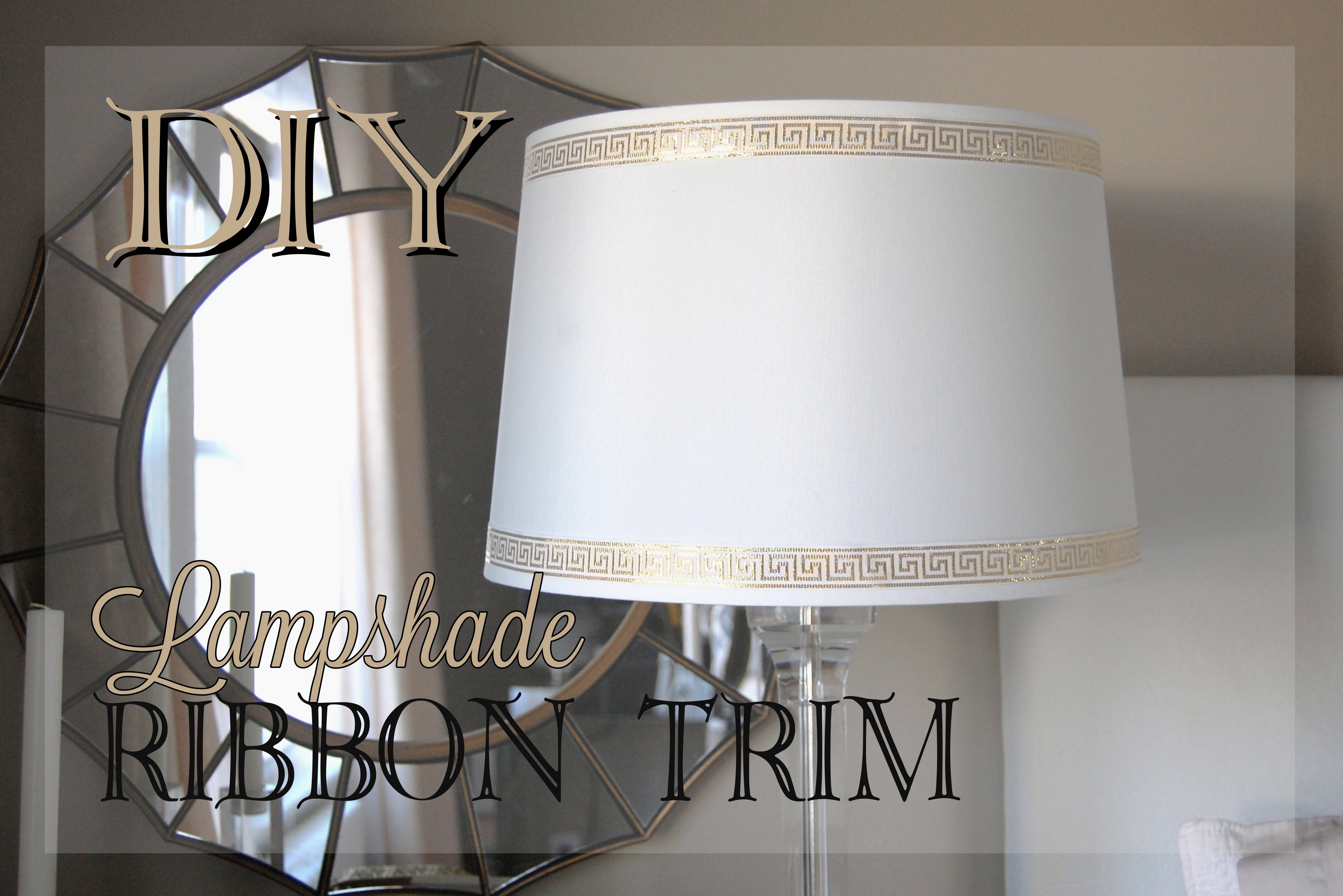 Think you'll add some trim to your shades?
If you enjoyed this post click on any of the share buttons down below!