So many of you know my crazy obsession with Pinterest.  Either I have convinced you to sign up or I am still trying to convince you to sign up!  If you don't know what I am talking about here is a brief explanation of what Pinterest is:
Pinterest lets you organize and share all the beautiful things you find on the web. People use pinboards to plan their weddings, decorate their homes, and organize their favorite recipes.  Best of all, you can browse pinboards created by other people. Browsing pinboards is a fun way to discover new things and get inspiration from people who share your interests. To get started, request an invite!!
There are so many projects that I have pinned that I have been dying to try and while on one of my favorite blogs here I came across the Pinterest Challenge.  The idea is to actually make something that you have pinned by next Tuesday and then link up to the site.  I immediately became very excited because there are so many projects that I have wanted to try like these wall art images that uses something you'd never expect.  Can you guess?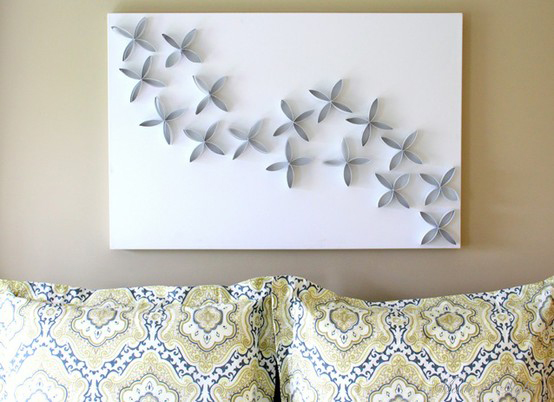 It's toilet paper rolls! Isn't that crazy? Just your plain old TP cut up into 1/2 inch increments.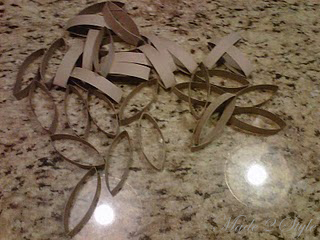 So this project was definitely a contender.  I started thinking though that if I am really going to invest my time into a project it needs to be something that I really need and what I need is something round! What I mean by that is that everything in my living room is rectangular and I need to bring in something round so my project will be making a sunburst mirror to possibly hang above my TV.
Here are some pictures that I have pinned that gave me the idea.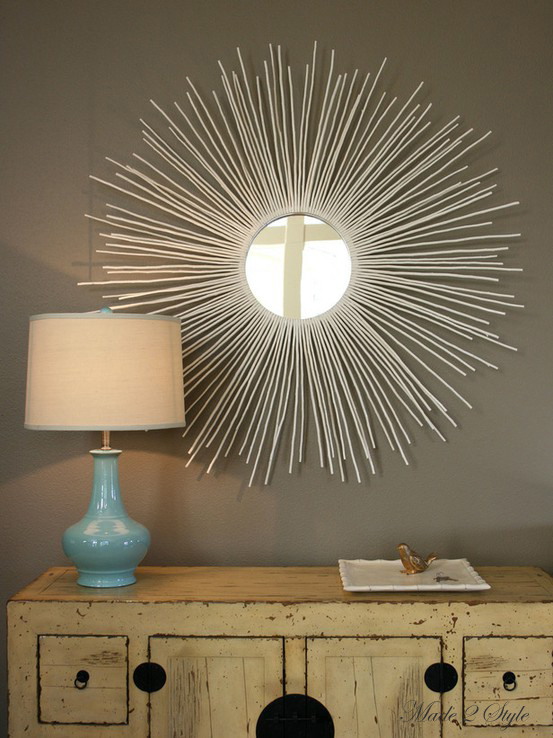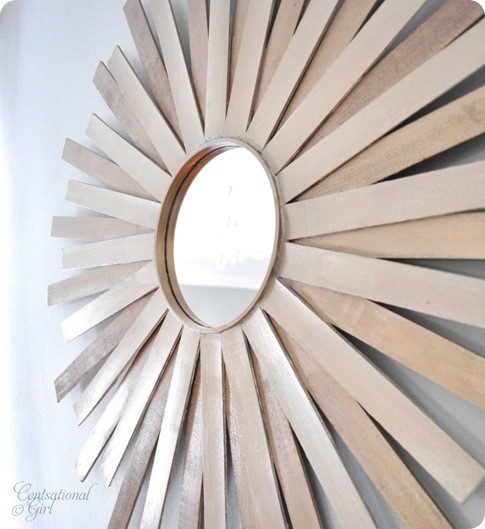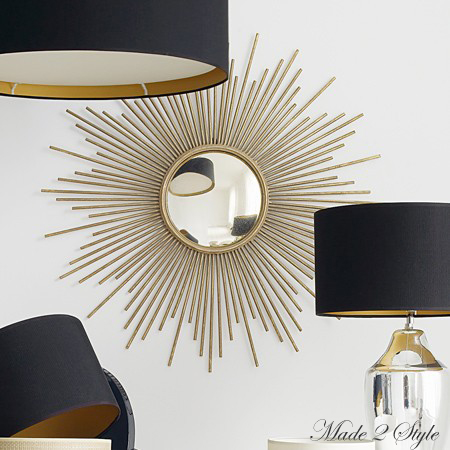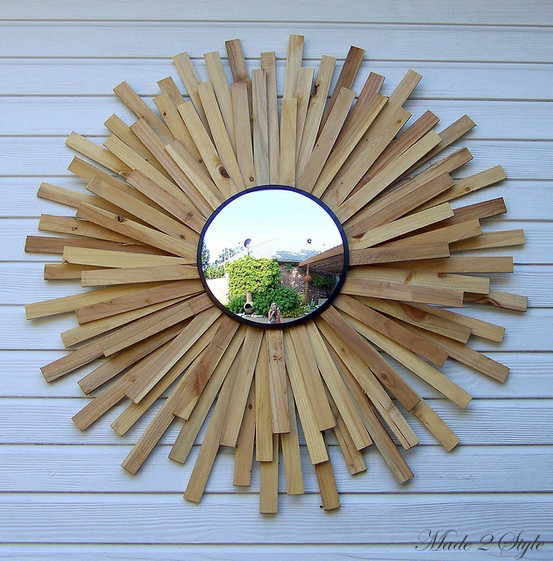 I'm really excited to get started and how knows it might turn out to be a huge bust or it might be just what I wanted.  Only time will tell!  So for all my Pinterest fans out there, any projects you would tackle?  I think you should!