Every once and awhile I get on a spray painting kick.  There is no easier way to change the look of something by painting it and there is no quicker way to do so then with spray paint.  A few years ago I bought these planter stands to hold my…er, plants.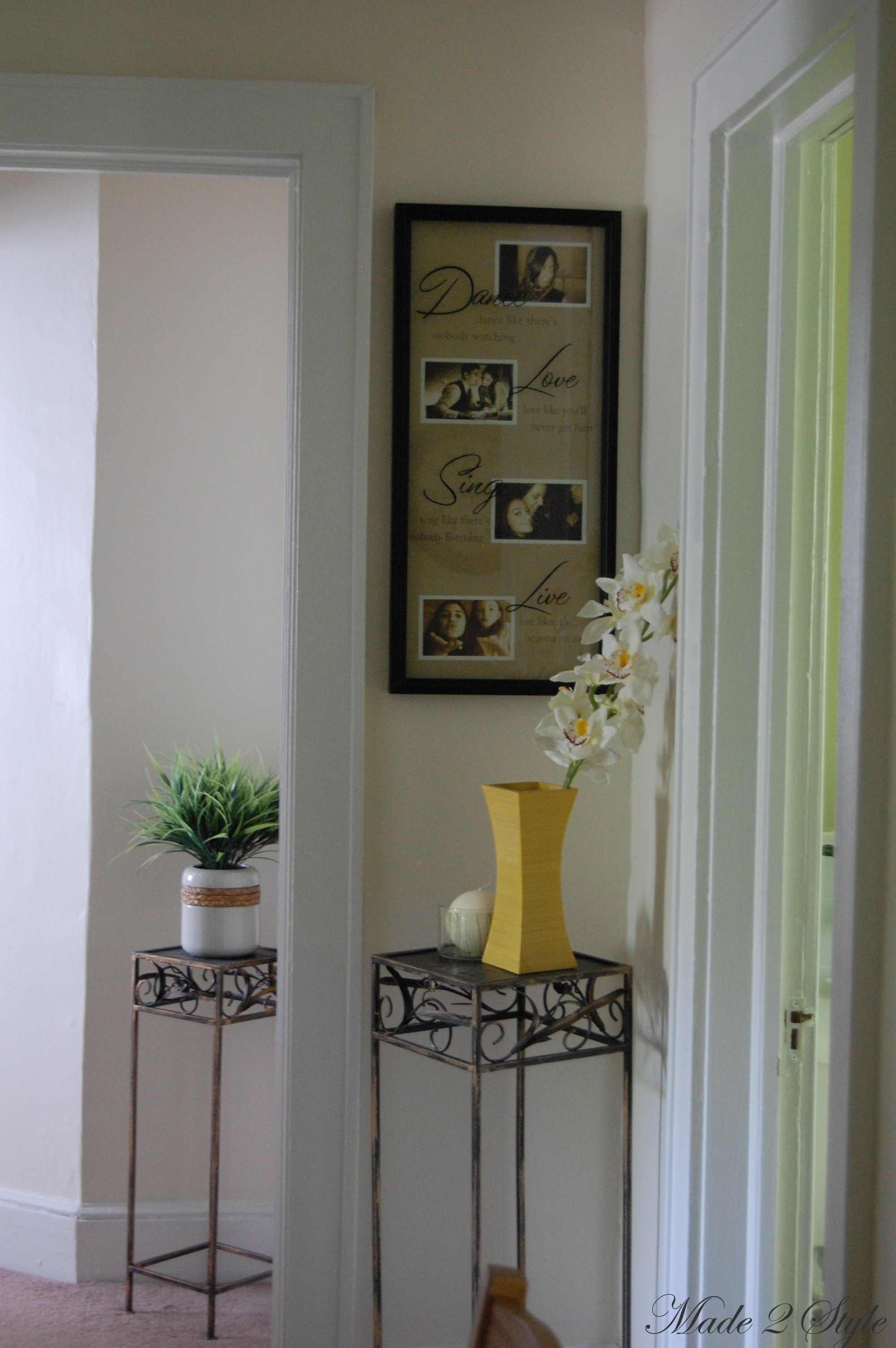 Ok, I know what you're thinking.  Those don't look like plants. Since moving I had to rethink the purpose of these stands because the light isn't bright enough to keep any of the plants I have alive so alas I got a fakey (shhh, don't tell) and a vase and candle.  The stands are dark with a sort of brushed copperish accent.  I always liked them but it was time for a change so bring on the paint!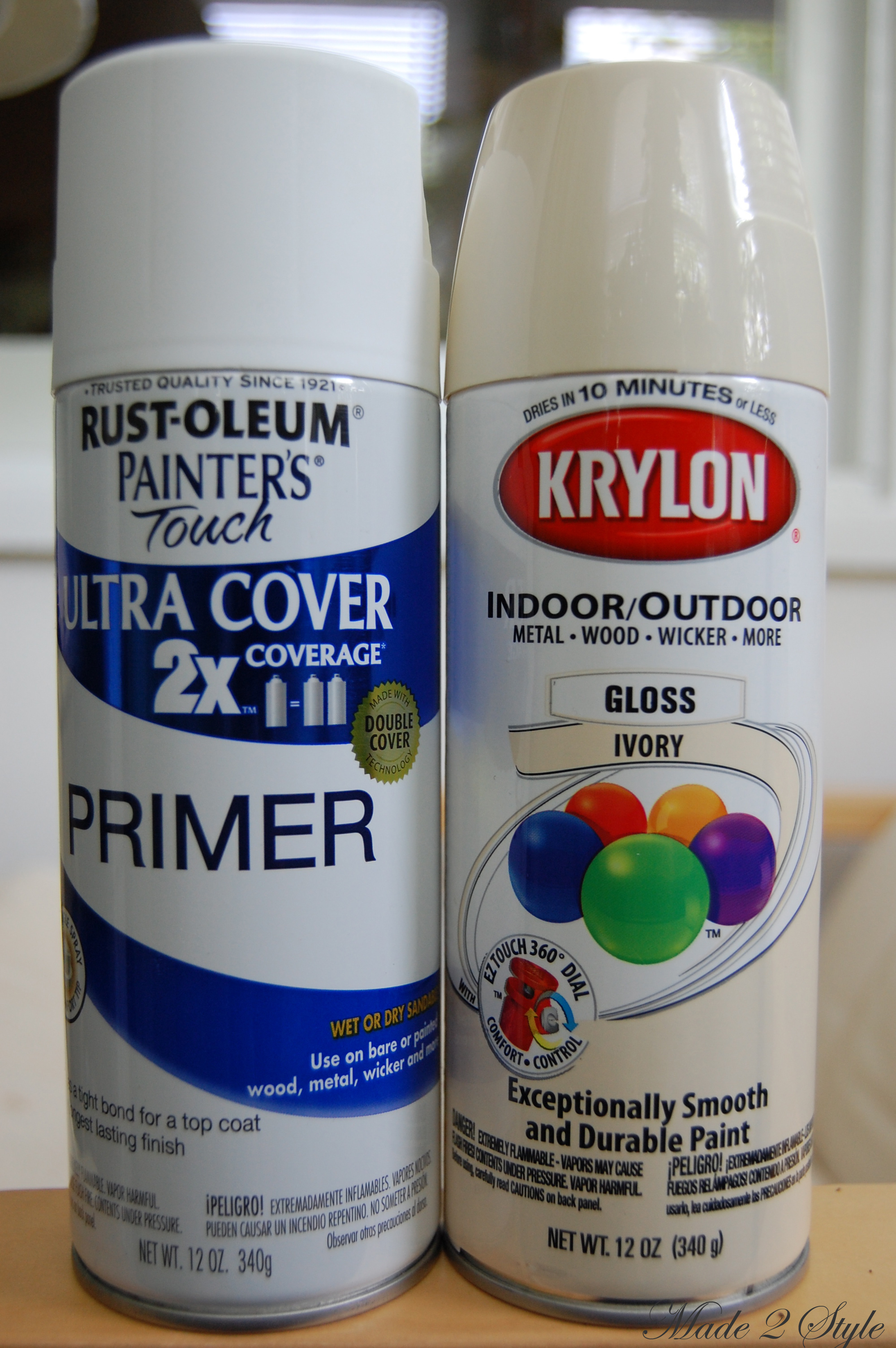 After spraying the planters with primer and waiting for it to dry I hit them up with two coats of Krylon in Ivory and then finished it off with some clear polyurethane to help protect it.  Some important things to know about spray painting is to make sure your item has been dusted and cleaned and also that you paint outside or in a very well ventilated area.  If your nervous about spray painting here is a site that has a link to great tips!
After all was said and done I was thrilled with the results.  It was just the change that I was looking for!
Here's a closer look of what it looked like and the after.
After waiting about 4 hours to make sure they were completely dry I took some sand paper and rubbed a few spots to give them a bit of a distressed look.  I am really happy with the results and it didn't take long at all.  There is nothing better than an afternoon fixer upper to lighten the day!