I love me some cheese.  All kinds of cheese! So when my dad handed me a container of his homemade ricotta cheese I knew I wanted to make something tasty with it.  What did I come up with? Spanakopita! My mom makes her own version of it which we just call pita but pronounced more like pite (imagine a slash above the e) but I made the Greek version because I had tons of spinach.  I'm not sure what made me want to make this.  Probably because I knew I had all the ingredients I would need and it wouldn't require me to have to go out and spend money.  So here's what you need to make your very own Spanakopita.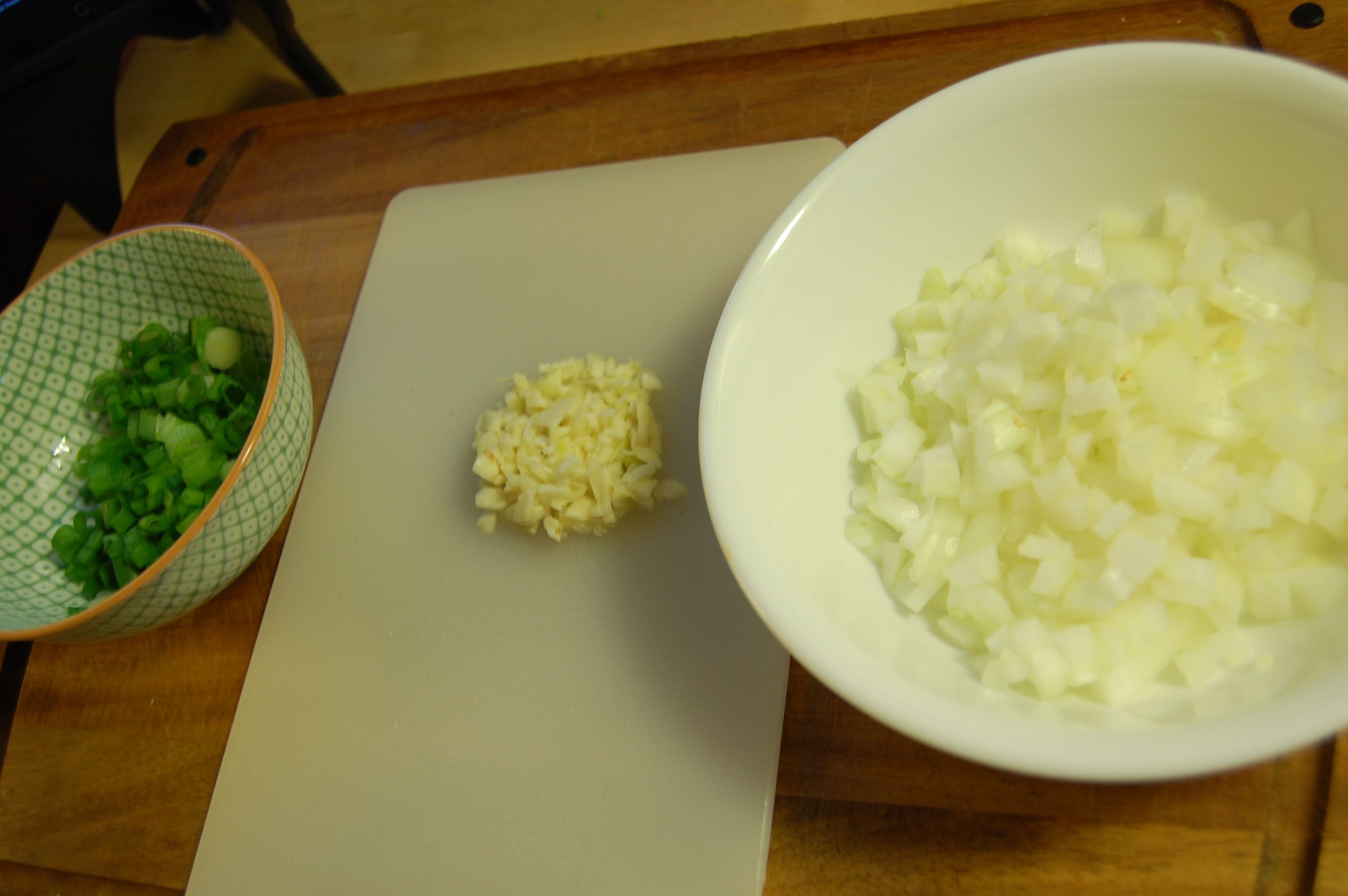 Green onions, garlic and onion which you use to saute the spinach with.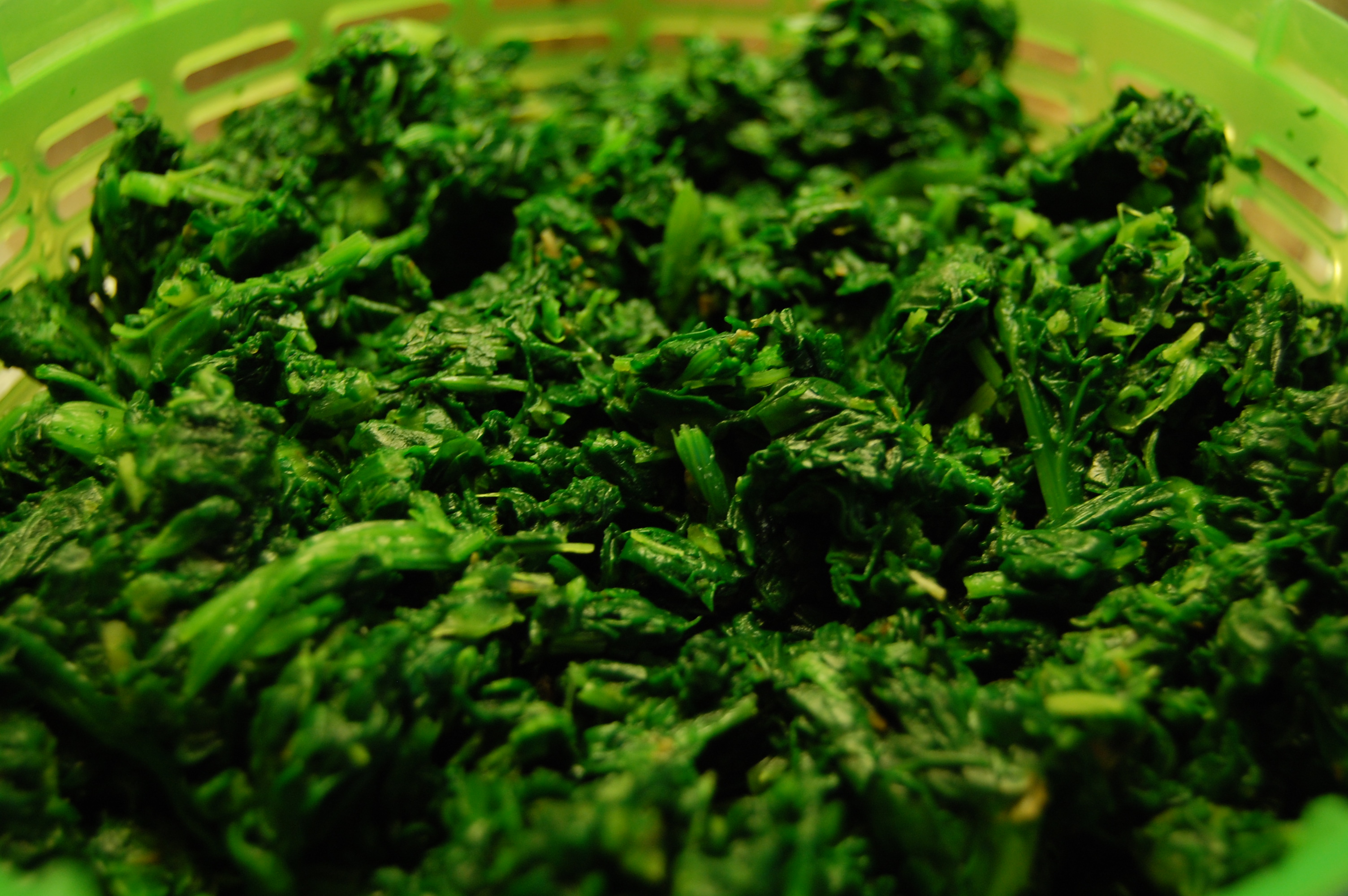 Make sure that if you use frozen spinach that you defrost and squeeze all the liquid out.   I used my trusty salad spinner which I believe everyone should own because it is the greatest thing ever invented!!  After you've cooked those ingredients together just put aside and allow it to cool.  In a seperate bowl I combined the eggs, ricotta cheese and feta cheese..yum and yum.I don't have a picture of that (sorry).  After that, add the spinach to the wet mixture and bam you've got your filling.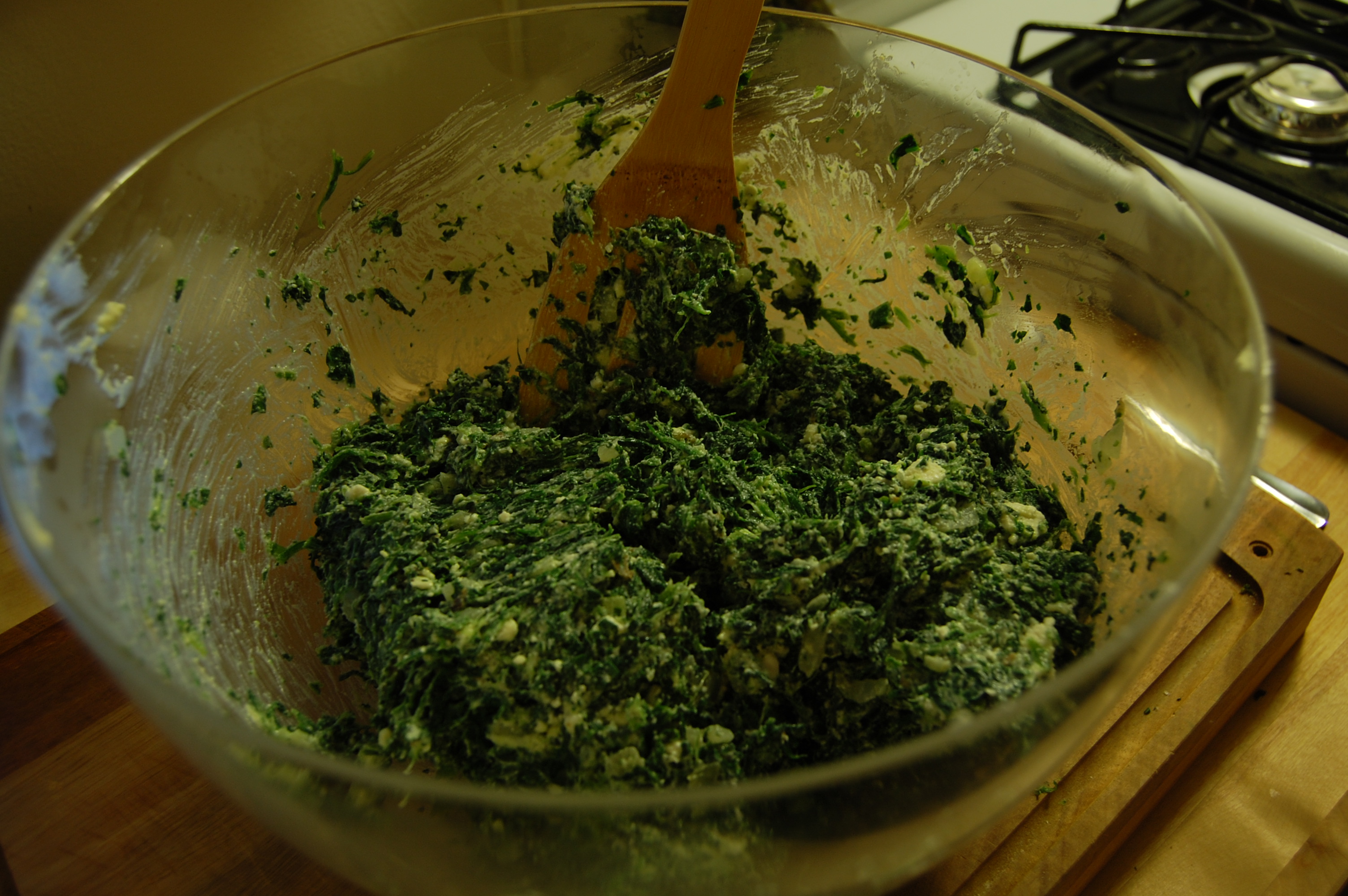 The next step is the fun part, laying out your Phyllo dough.  I laid 4 sheets at a time and I brushed some butter on each sheet and then cut them into four strips.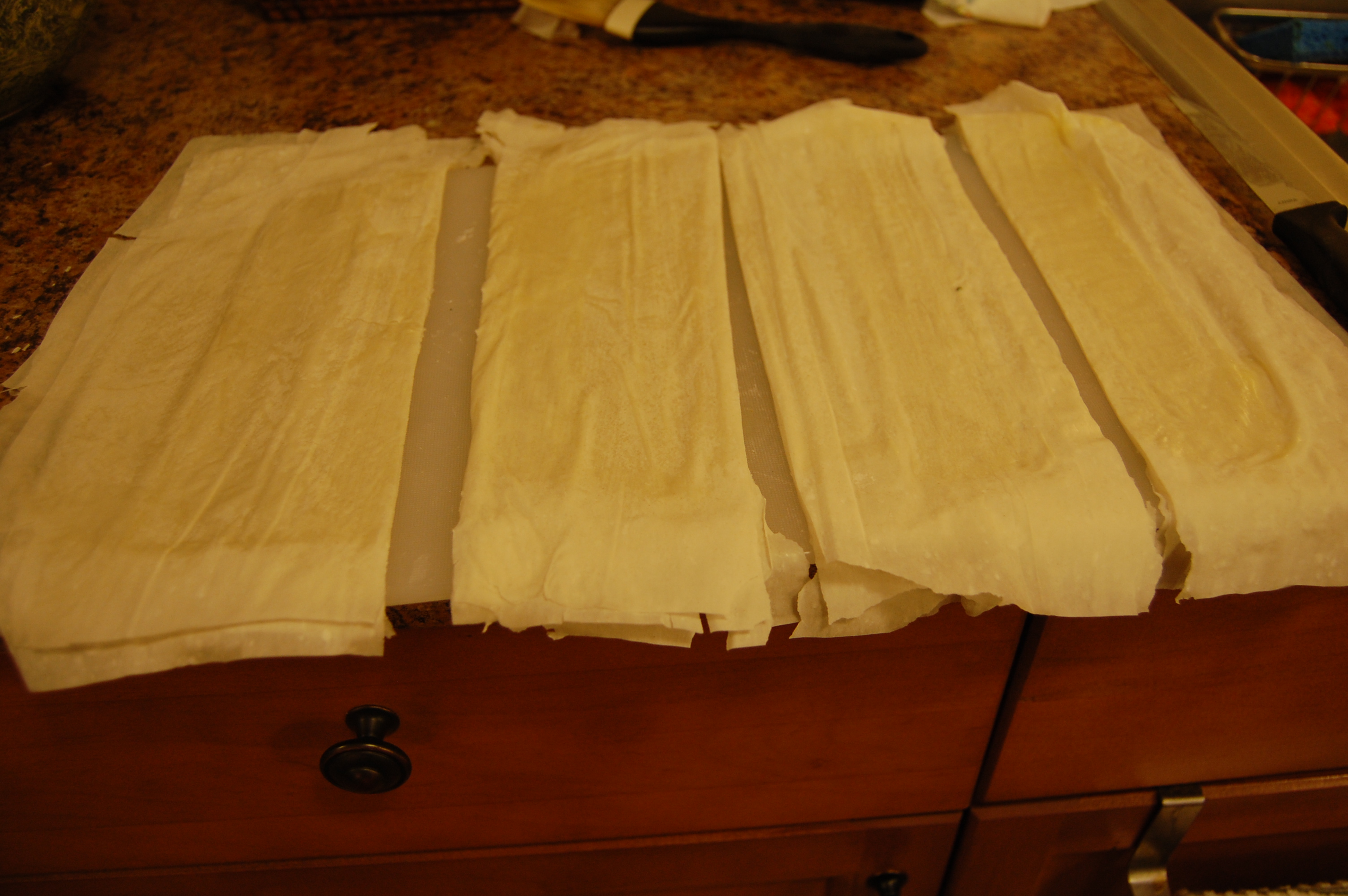 Then I just placed a spoonful of the filling at the end and folded it up like you would fold a flag and then placed it on my baking sheet.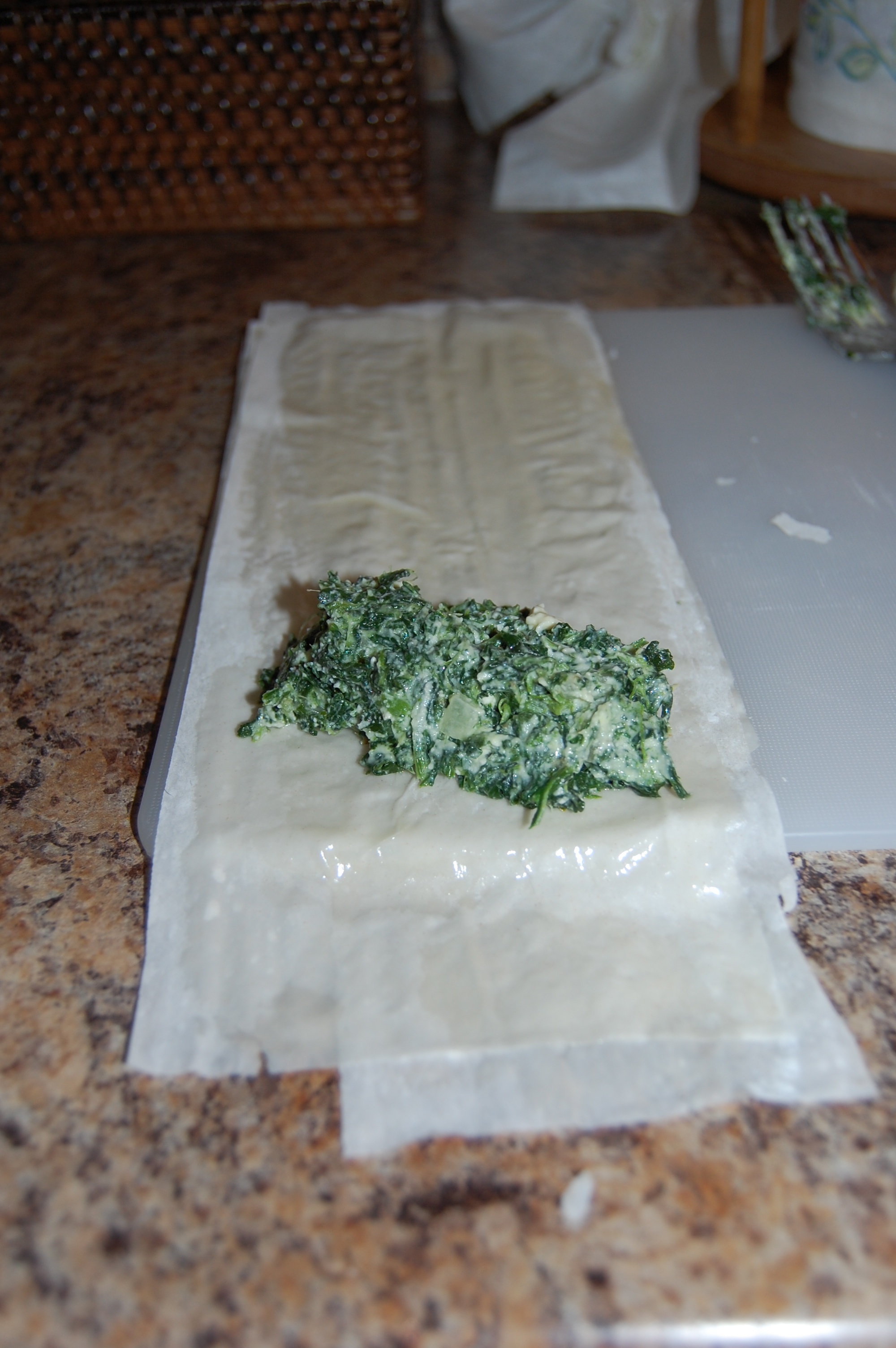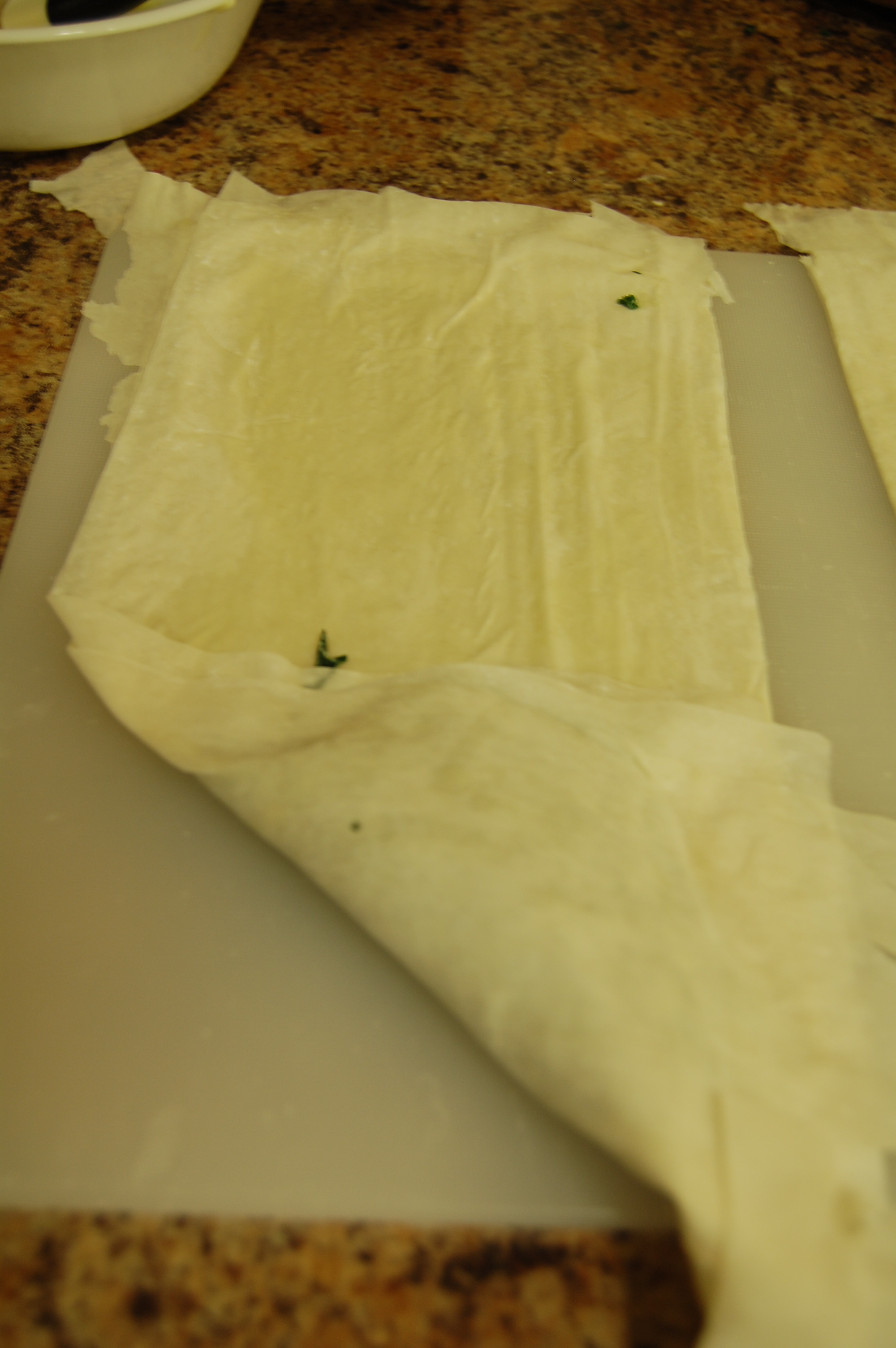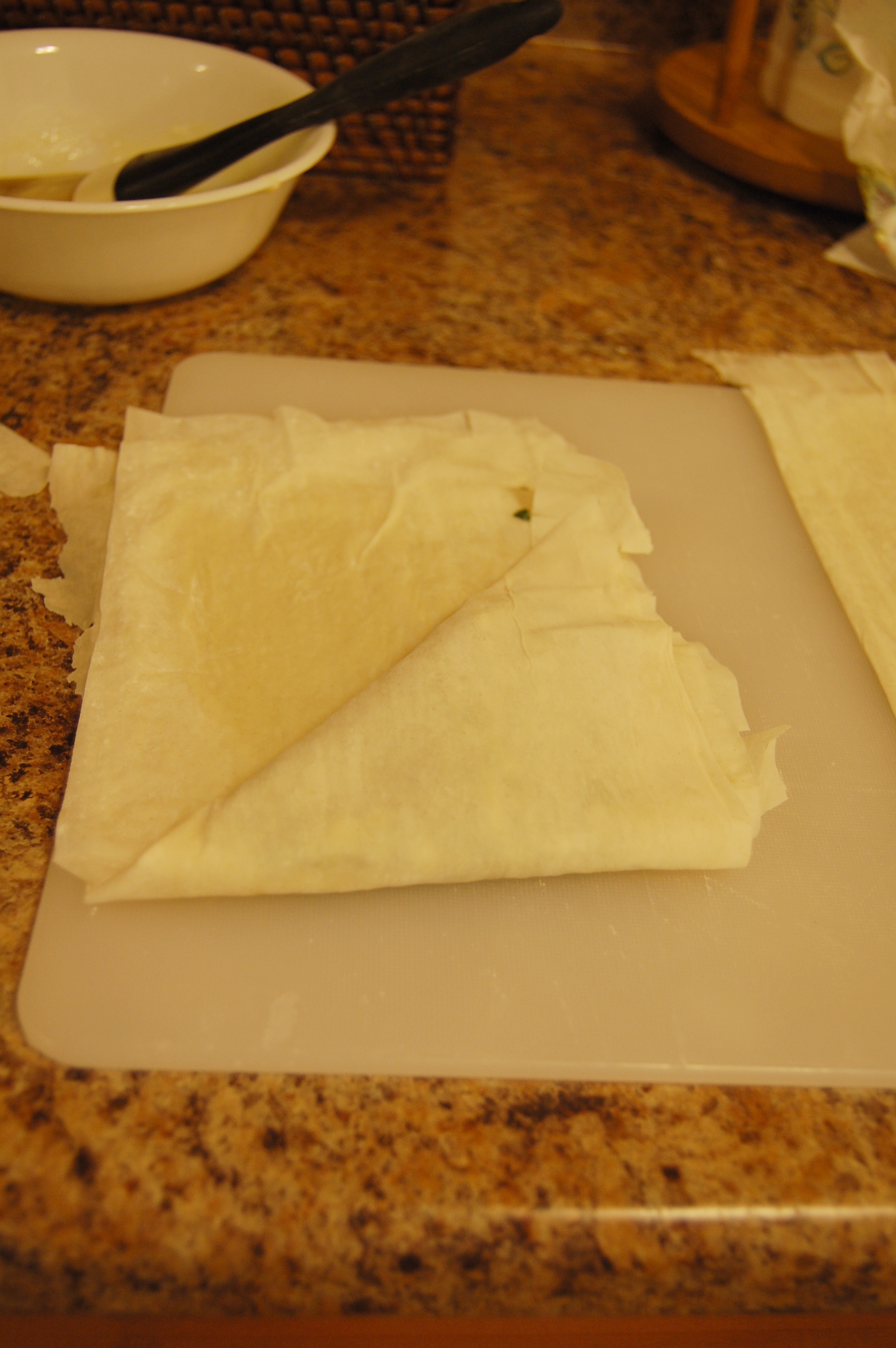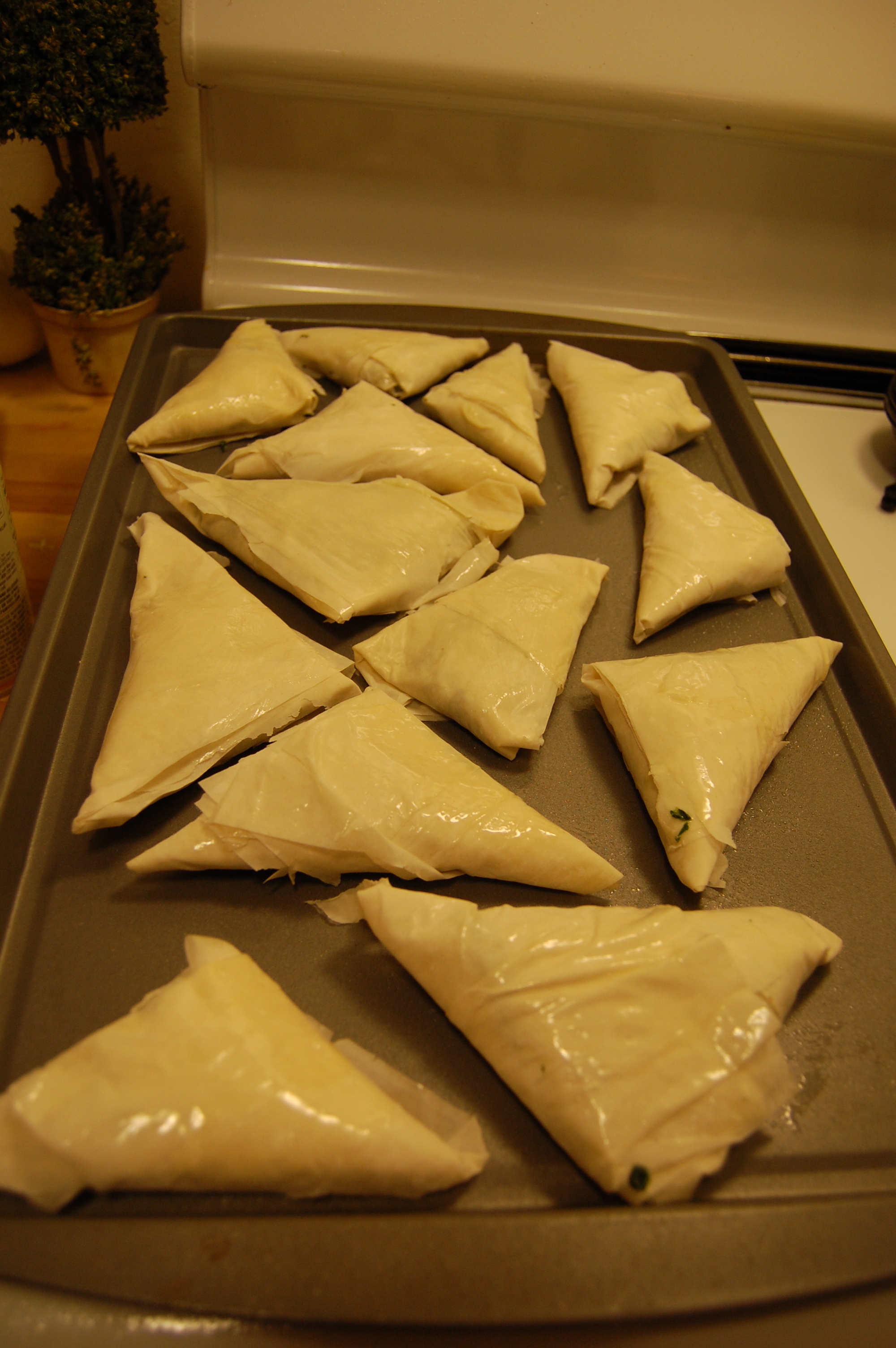 I apologize for the terrible orange tint to all these pictures.  The lighting stinks in my kitchen and I hate using the flash but when you are finished just pop them in the oven and you are golden.  Well, they will also be golden. ha ha I made a funny.
Spanakopita
2 bags of frozen spinach
1-2 cloves of garlic
half an onion
3 stalks green onions
1 cup feta cheese
1 cup ricotta cheese
2 eggs
 melted butter
phyllo dough
salt and pepper
Filling
1.  Saute spinach with garlic, onions and green onions.  Put aside to cool.
2. Combine 2 eggs, ricotta cheese and feta cheese in a bowl.
3. Add spinach to cheese mixture and salt and pepper.
Phyllo
1. Unravel dough and take one sheet at a time.  Lightly brush each sheet with butter until you have 4.
2.  Using a knife or pizza cutter cut the dough into 4 strips.
3. Dollop a spoonful of filling and turn over until you reach the top in a triangular shape.
4. Brush with butter on baking sheet.
5.  Preheat oven 350 degrees F. Bake for 40 min.
*** Be sure that while you are working with the phyllo that you place a damp paper towel on the unused phyllo until you get o it so that it doesn't dry out.