I am not a huge chocolate lover but I do enjoy an occasional Hershey kiss every now and then.  One kind of chocolate I am completely and totally in love with is Nutella!  I remember my love for this amazing chocolate hazelnut spread started when I was just a little girl.  It wasn't often that we had Nutella in the house but when we did I can assure you it didn't last long.  I love it on toast, crepes, ice cream, or just a plain old spoon!  I wanted to make a dessert that required very little work but lots of flavor and hey if Nutella is on the list I'm all for it!  I also have a love of the Food Network one show being 5 Ingredient Fix so when I saw a recipe for Nutella cupcakes I jumped on it.  Let me tell you, this was the easiest dessert I ever made and the taste was out of this world! So all you need are these 4 bad boys..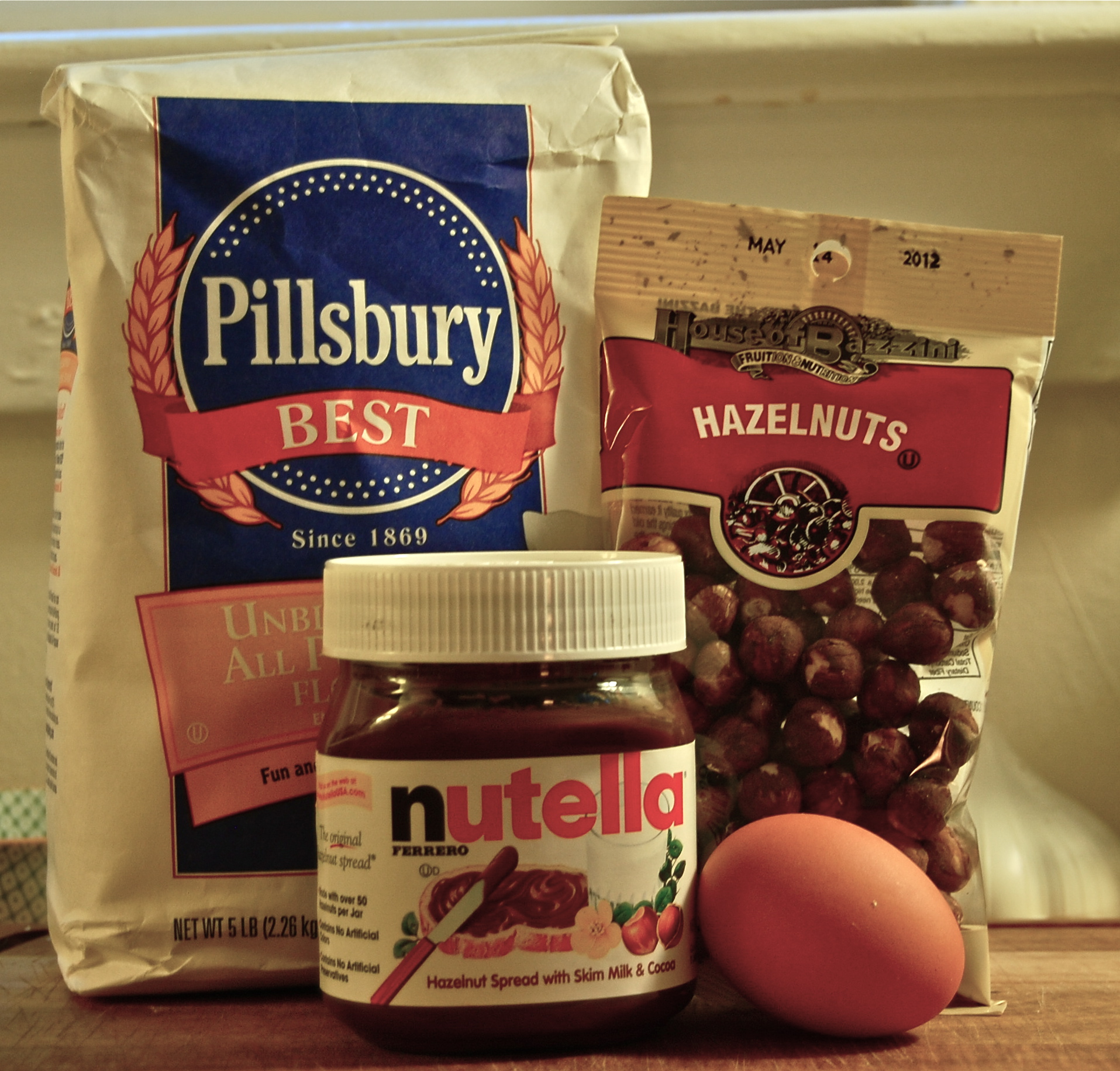 I swear, I don't make these things up!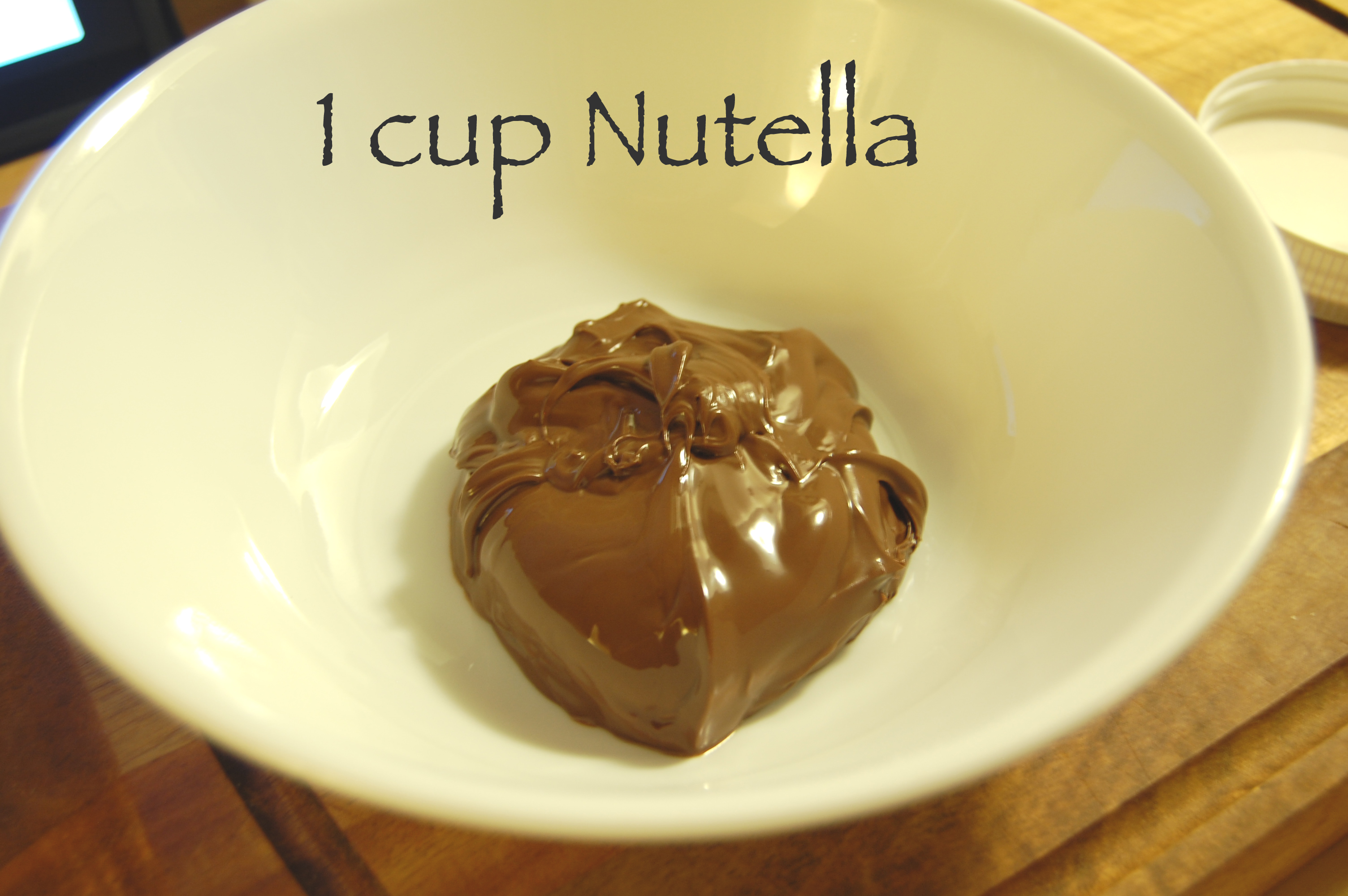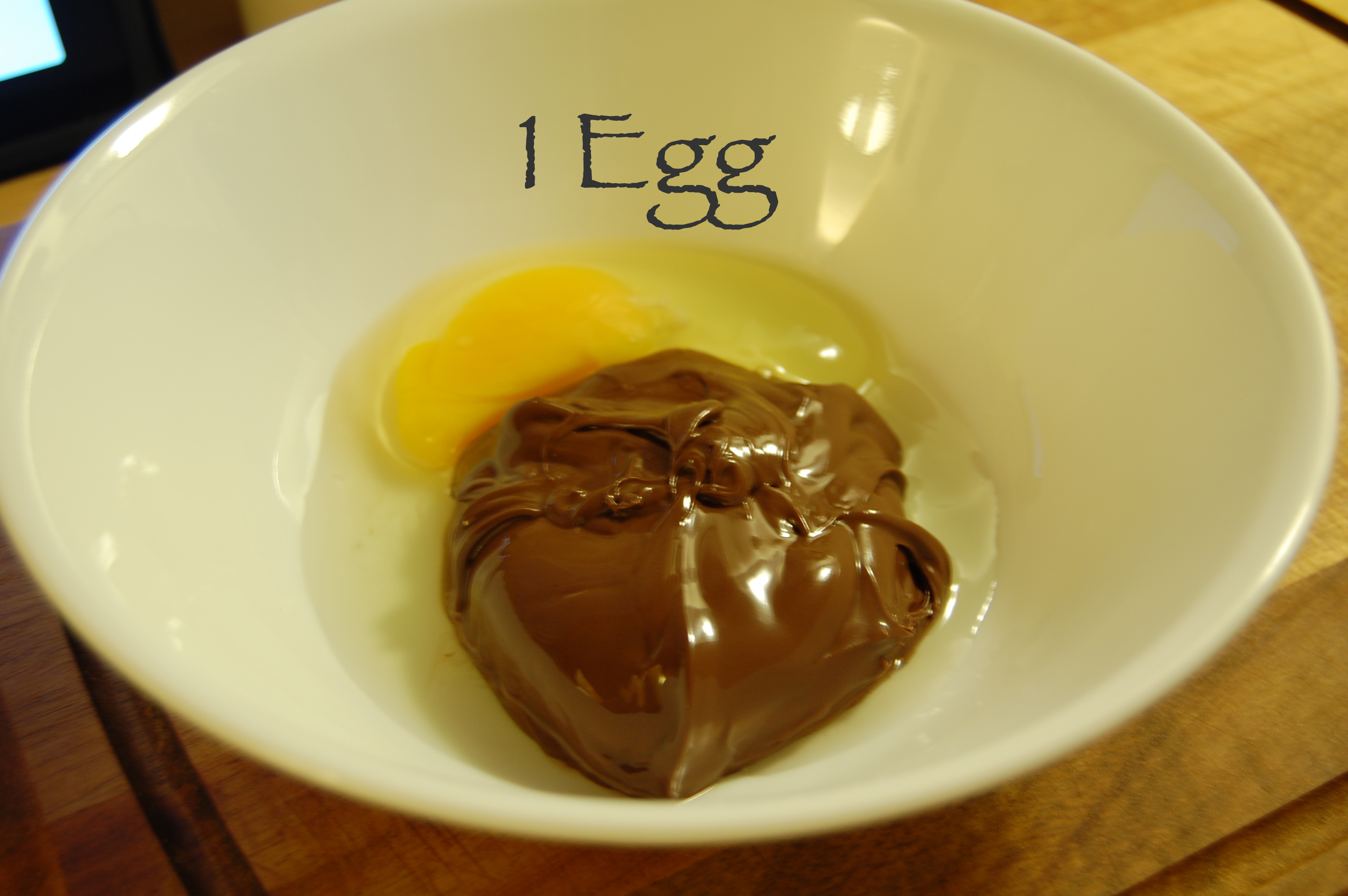 Mix these two ingredients until it's smooth and well blended.  Then add the flour and whisk until well blended.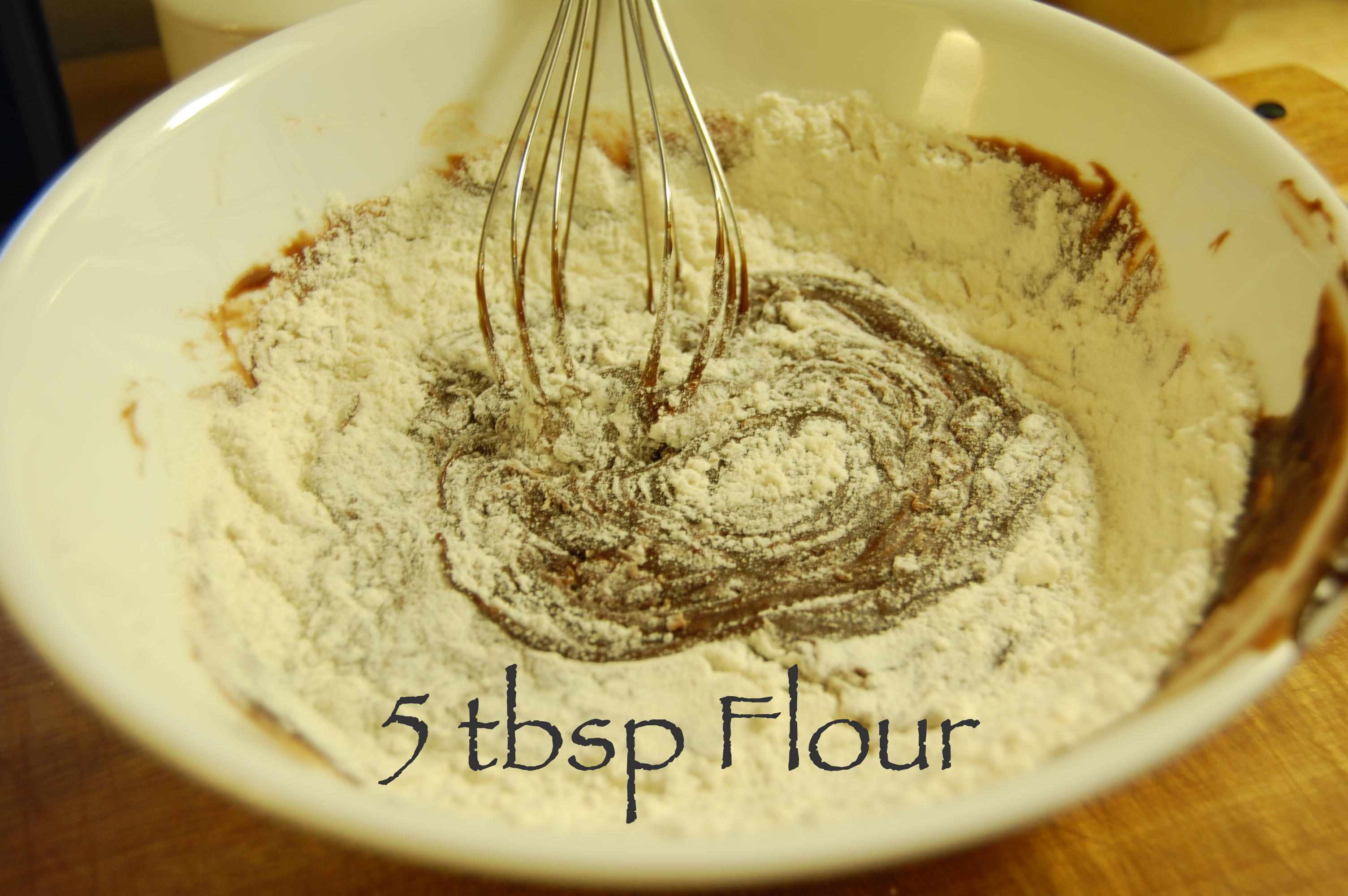 When it's all mixed just spoon into your mini cupcake liners.  I found that this recipe made about 10 mini cupcakes.  Just plenty!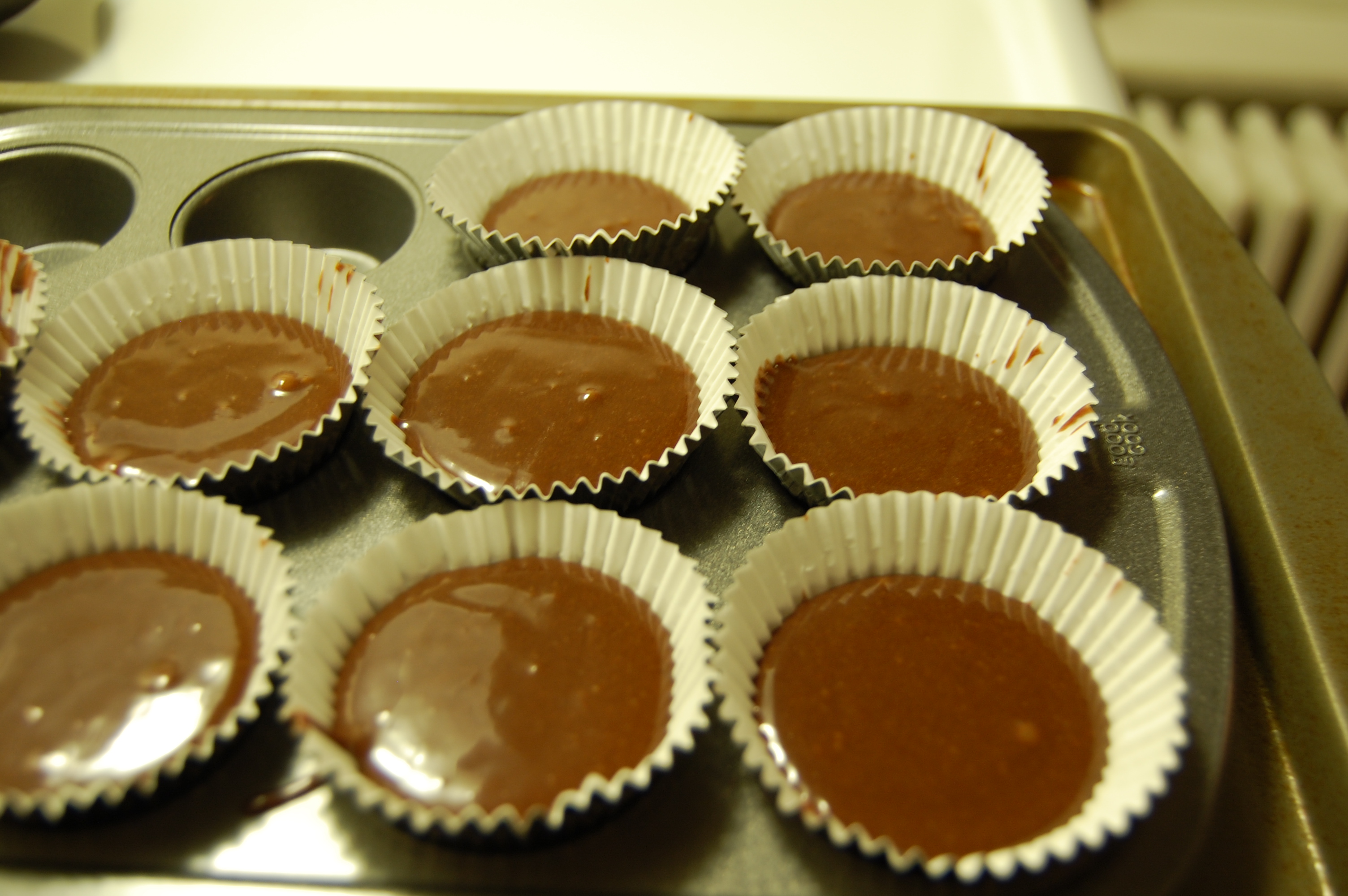 Don't worry if you don't own a mini cupcake pan because Reynolds makes baking cups that don't require pans.
Just fill the liner and place on a baking sheet. Genius.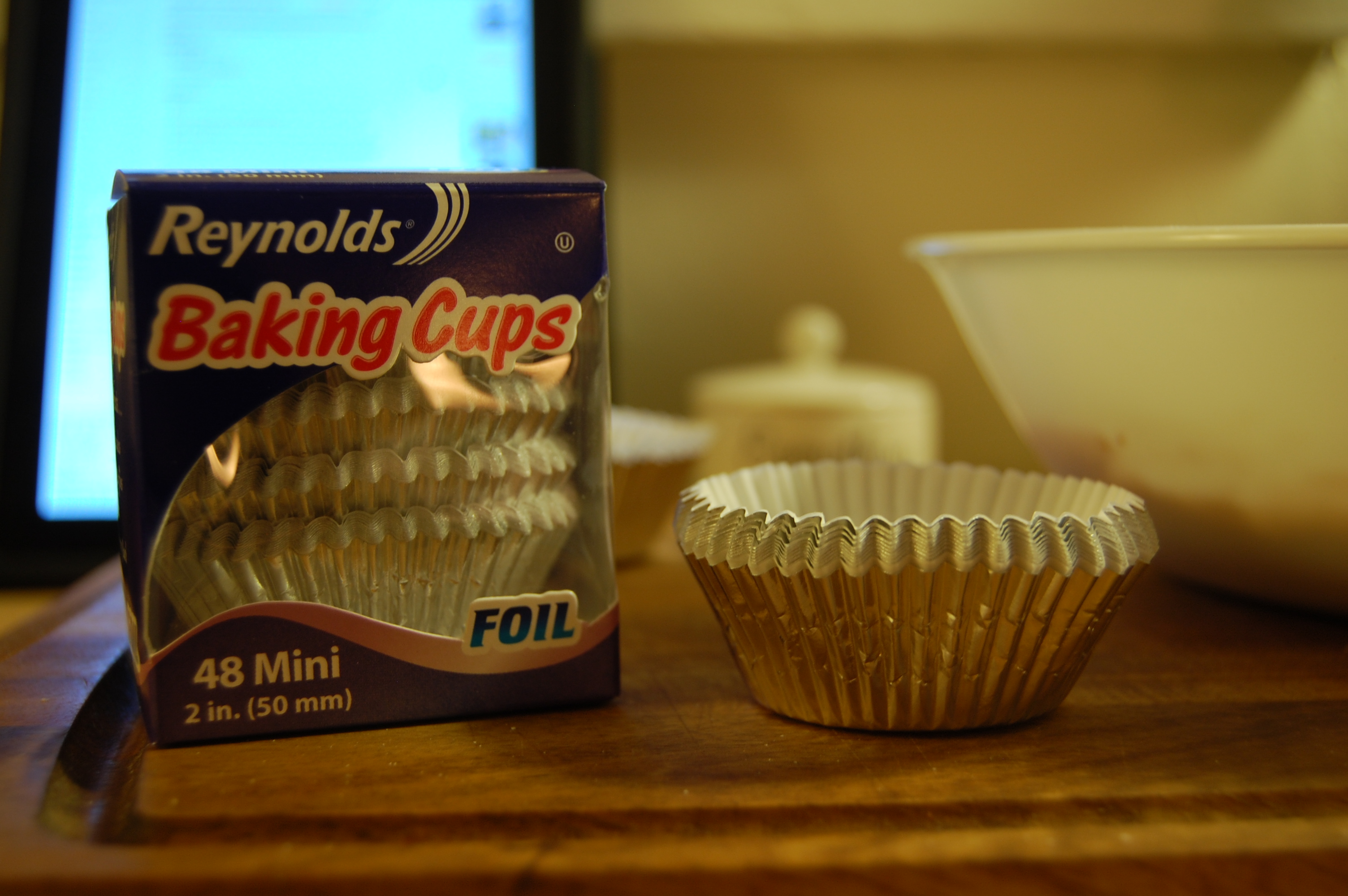 After you fill them take your hazelnuts, if they aren't chopped, and pound those suckers and sprinkle on top and then bake for 10-11 minutes at 350°.
The best part is that when you bite into them not all of the chocolate has cooked so the top part is still gooey.  You can eat them as is or with some vanilla ice cream. I dare you to try.
Four Ingredient Nutella Cupcake
adapted from savorysweetlife
1/2 cup Nutella spread
1 large egg
5 tablespoons all=purpose flour
1/2 cup chopped hazelnuts
Instructions
Heat the oven to 350 degrees. Line a 12-cup mini muffin pan with paper or foil liners.
Put the Nutella and egg in a medium bowl and whisk until smooth and well blended. Add the flour and whisk until blended.
Spoon the batter into the prepared muffin tins (about 3/4 full) and sprinkle with the chopped hazelnuts.
Bake until a pick comes out with wet, gooey crumbs, 1o to 11 minutes. Set on a rack to cool completely. Serve immediately or cover and store at room temperature for up to 3 days.