Not long ago I purchased this tray at Target.  I loved the clean lines and the glass top.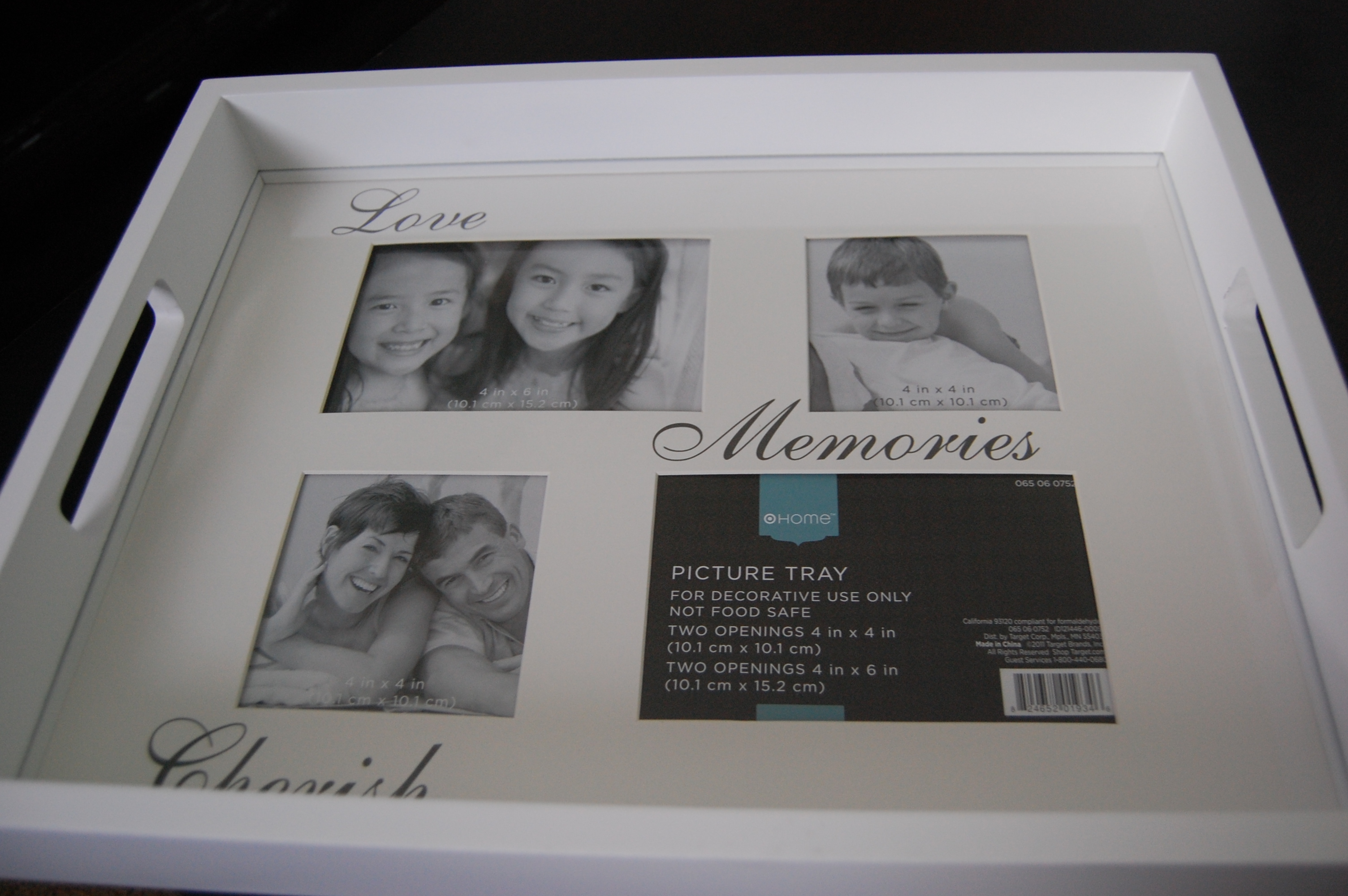 I can't even begin to tell you how many times I have changed the look of it.  That might be one of my favorite things about it, the fact that one piece can continue to change. One of the first things I did was use the photo insert.  Rather than place in actual photos of family and friends I developed photos of prints that I liked.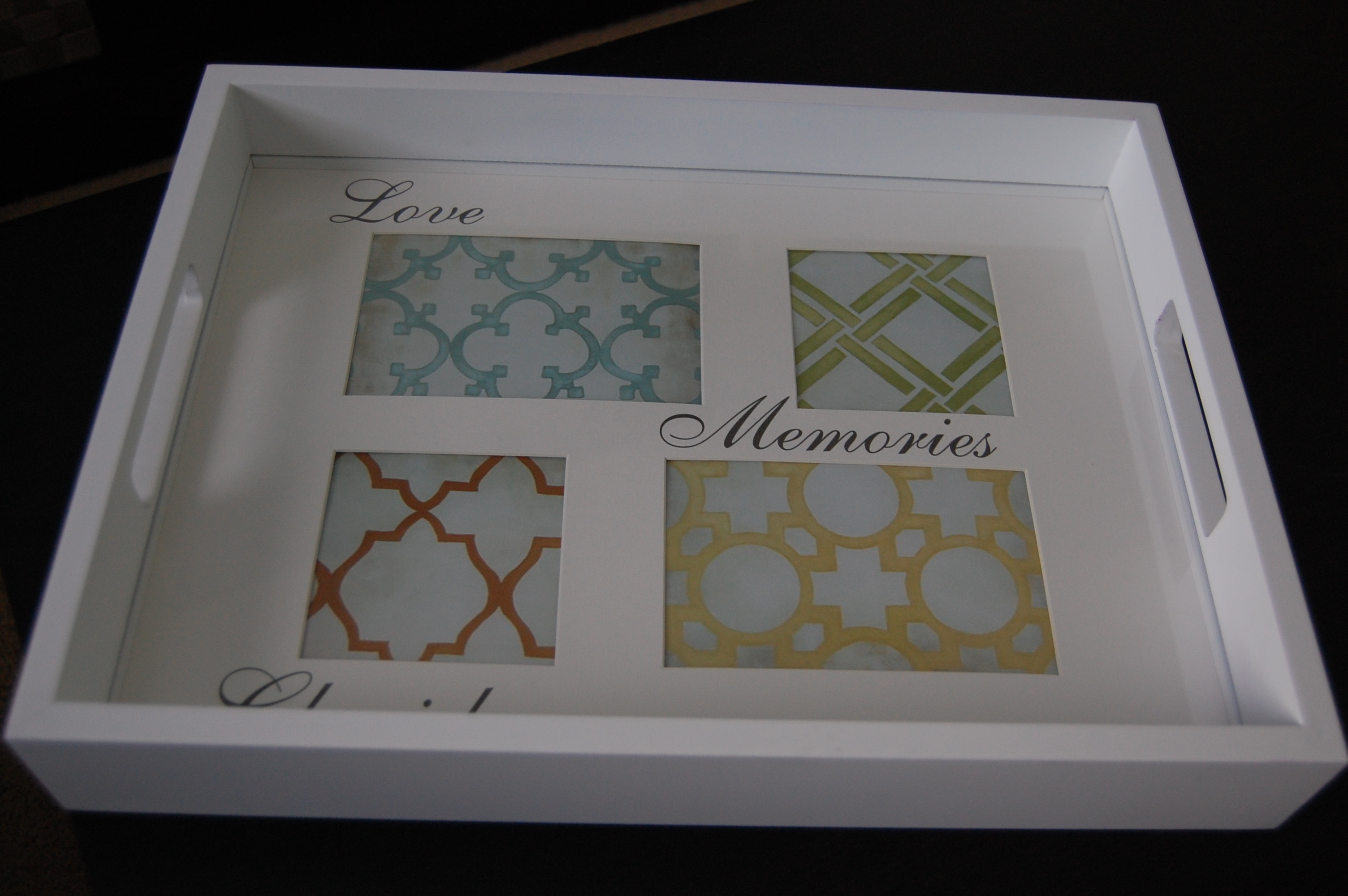 After I got bored with that look, I changed it up with some pretty damask like scrapbook paper.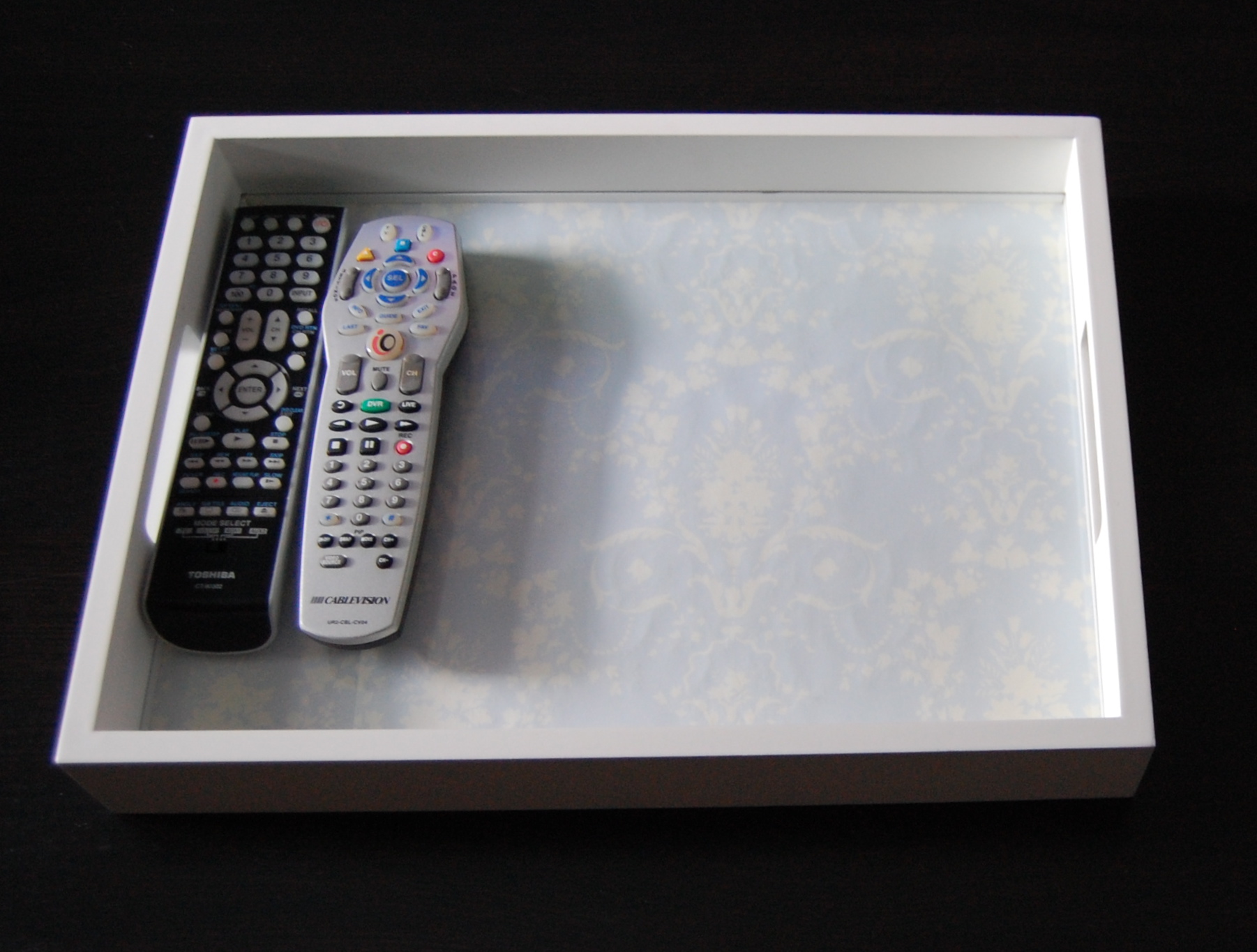 After holding the remotes and magazines on my coffee table I moved Ms. Tray over to the kitchen table during the summer and gave it some new green and yellow striped goodness.
But alas, summer is over and it was time for another change.  This time I went  for something a little more plank-like.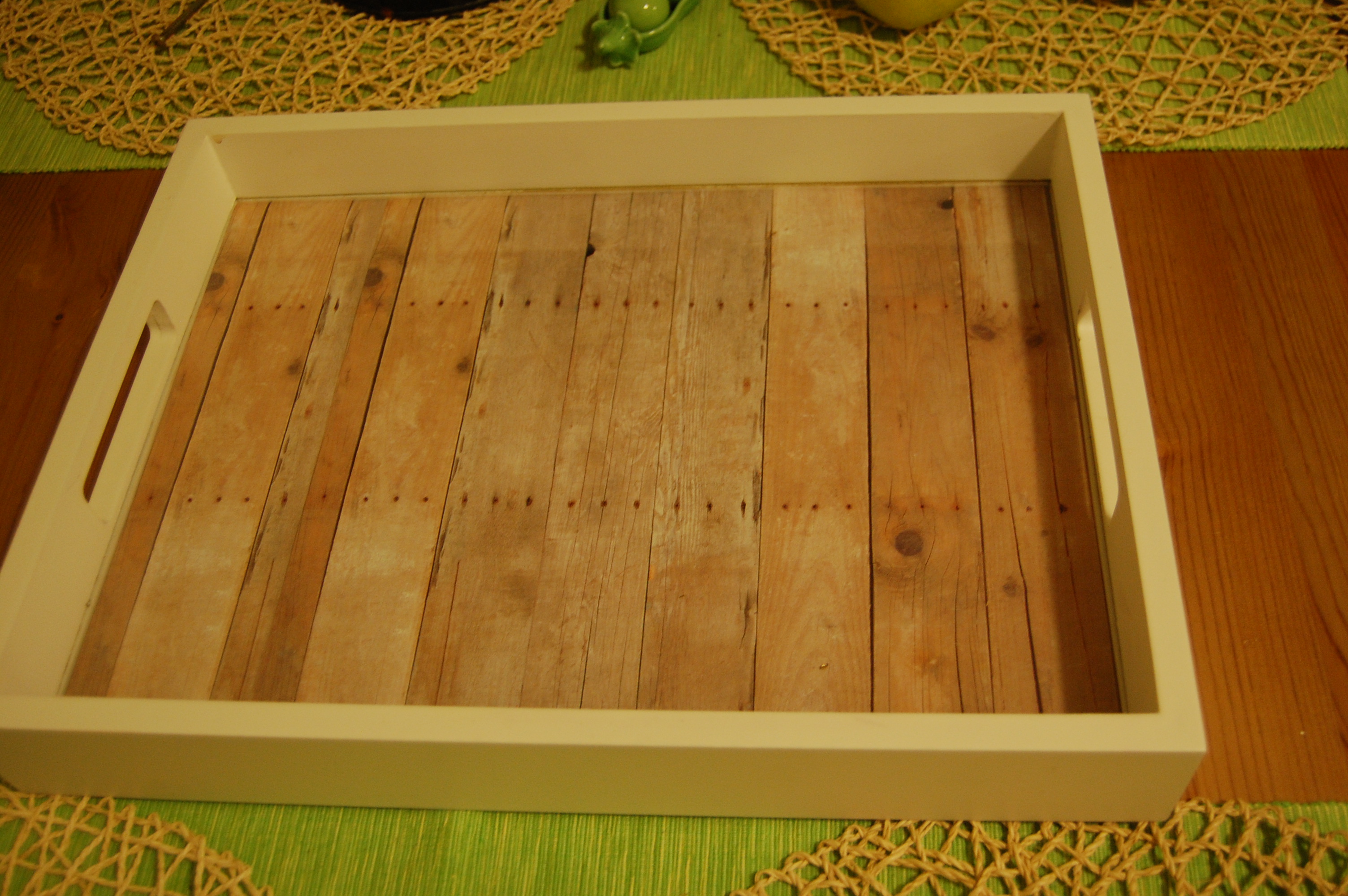 Looks so real doesn't it? It's just paper!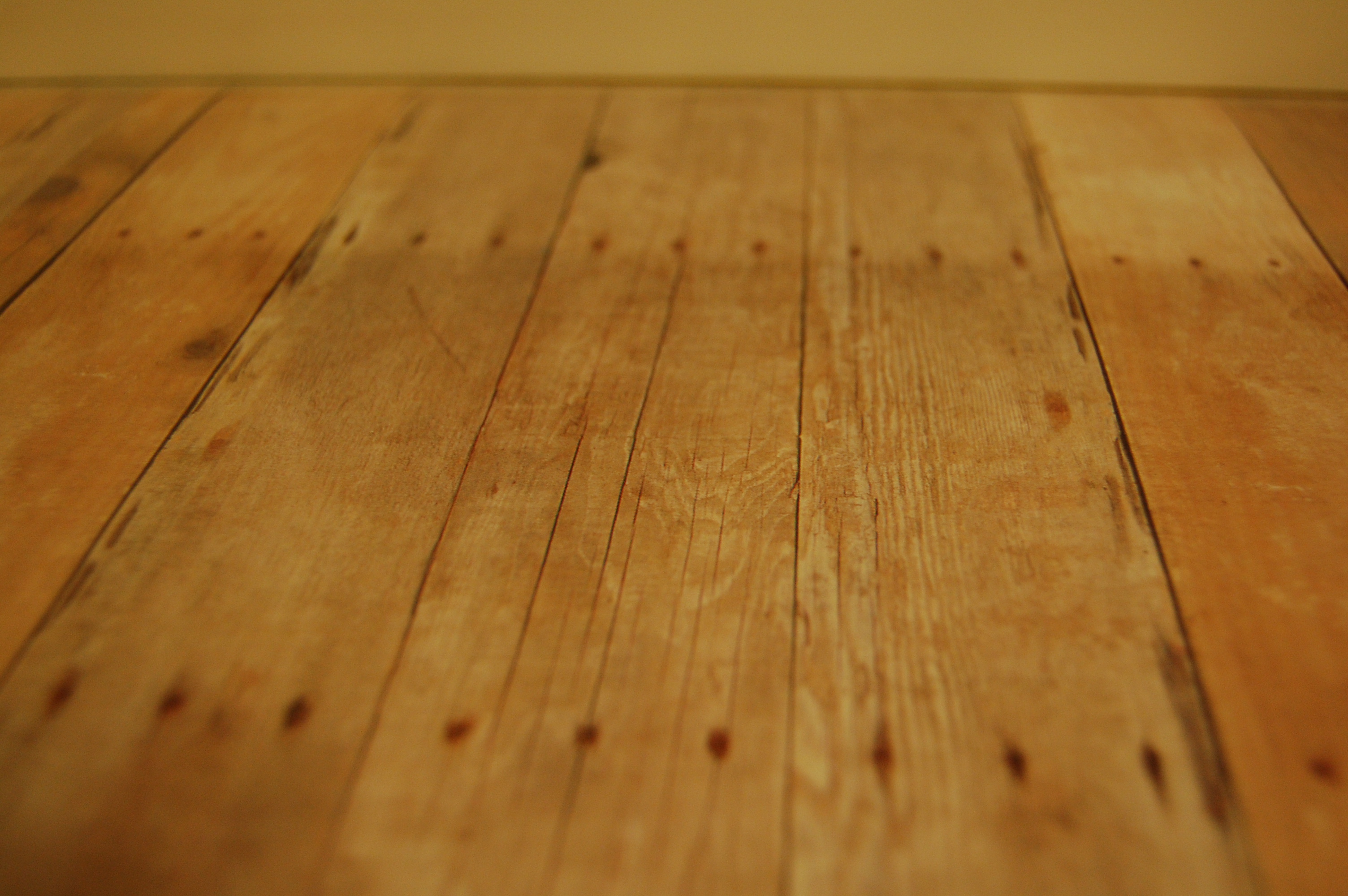 And although I love fresh flowers let's be realistic, I'm not going to replace them all season long so artificial it is!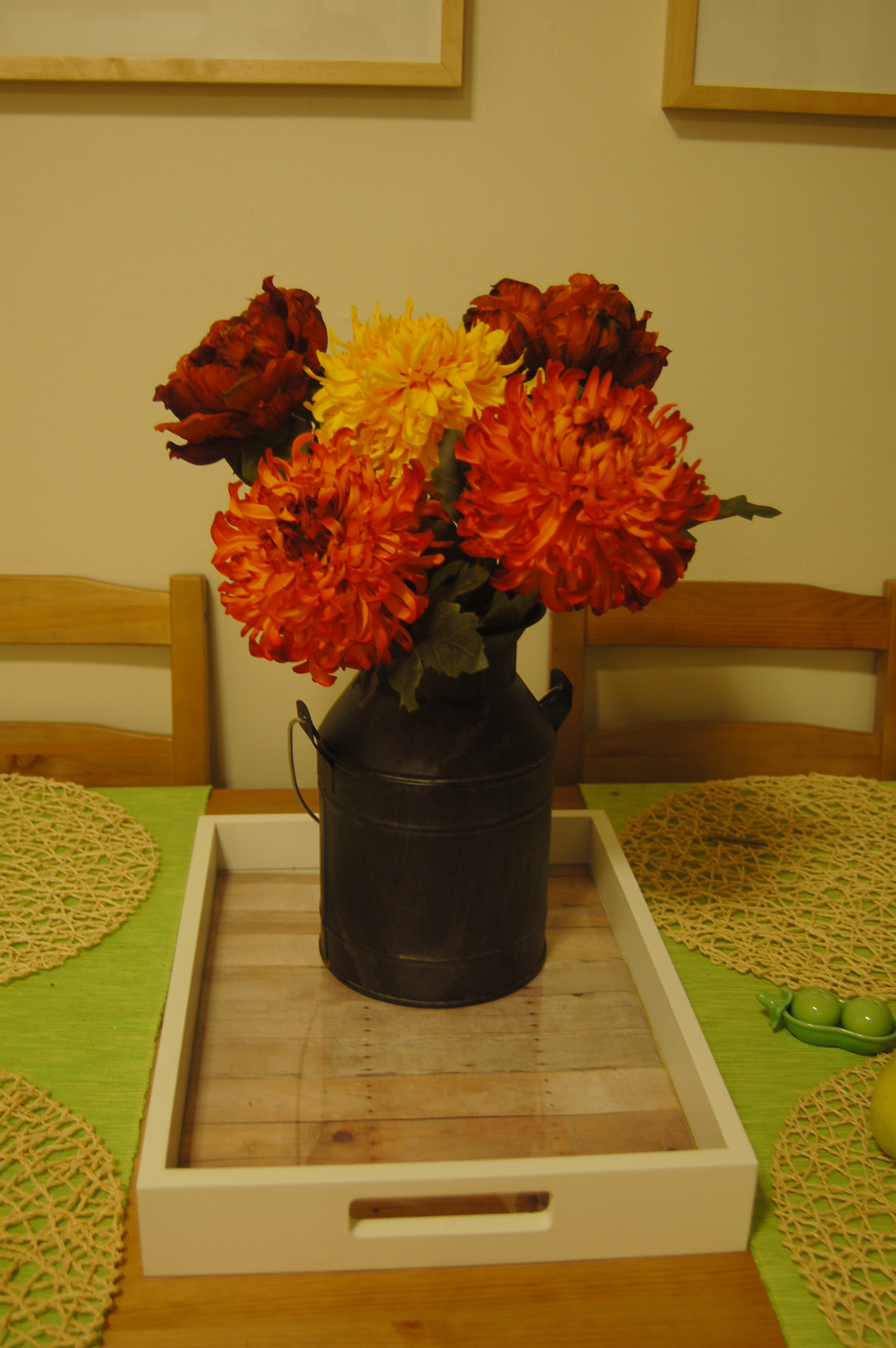 Just when I thought I was done I felt it needed a little something else so I grabbed some extra leaves I had and laid them inside.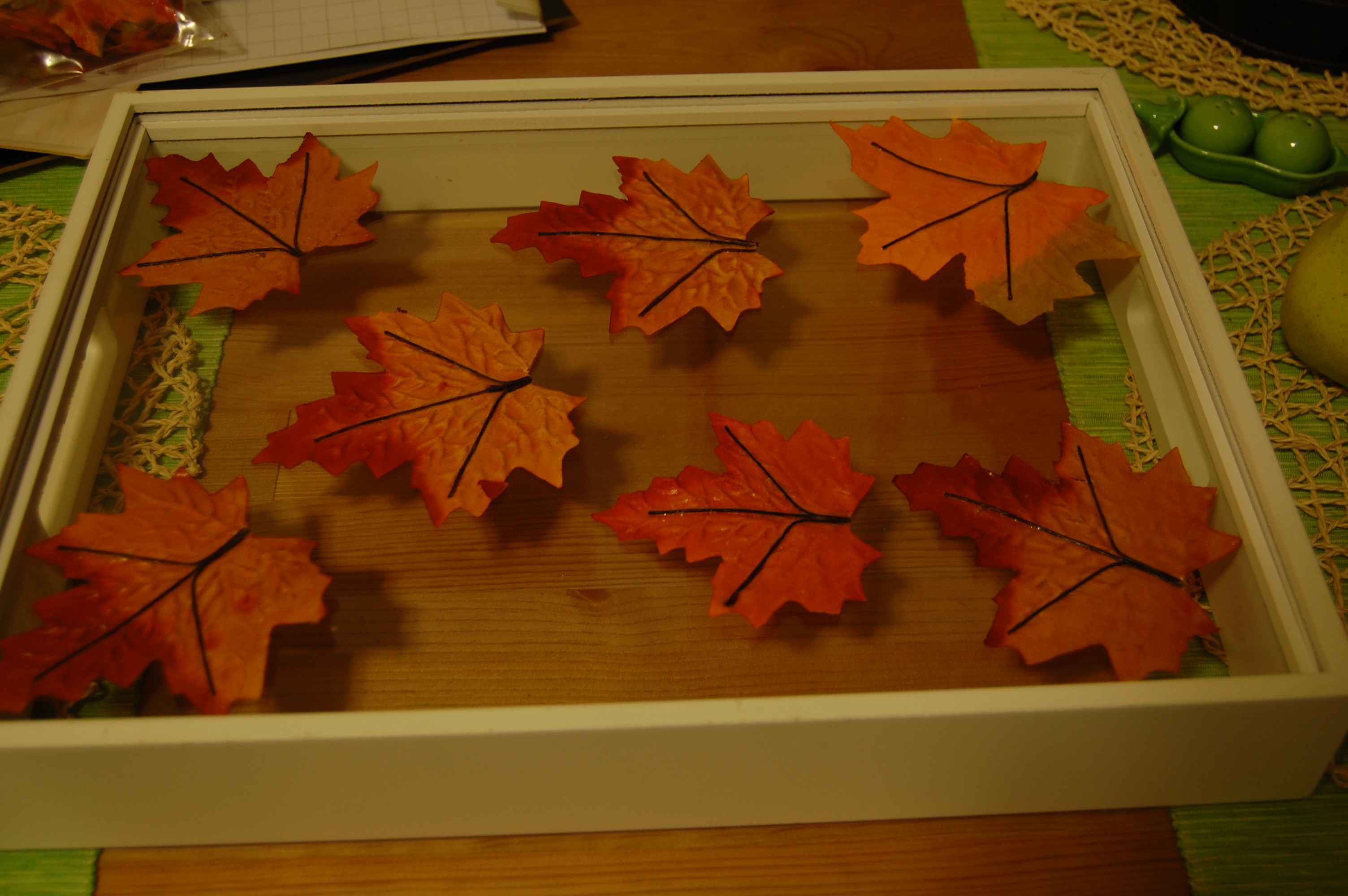 Is there anything that you own that you love to change up?