Now that the humidity has finally broke, it was time to give in and pull out the fall attire.  I always feel like when this day comes to do the seasonal switch I have to dedicate an entire day to it.  I start out with a plan which usually goes something like this…"Ok, first I'm gonna take out all my summer clothes and fold them into piles and ok Cindy lets not forget to toss the clothes that I didn't wear for another year in a row.  Oh yes this shirt, but I love this shirt.  Nope. Didn't wear it one time all summer.  But it's soooo cute. Toss it.  Save it. Toss it.  Ok, one more summer.  Now that that is settled I need to oh is last night's SNL with Melissa McCarthy on  my dvr, I'm hungry" Yeah, that's pretty much how it goes.  After trying to keep focus for a decent amount of time it started to look like this.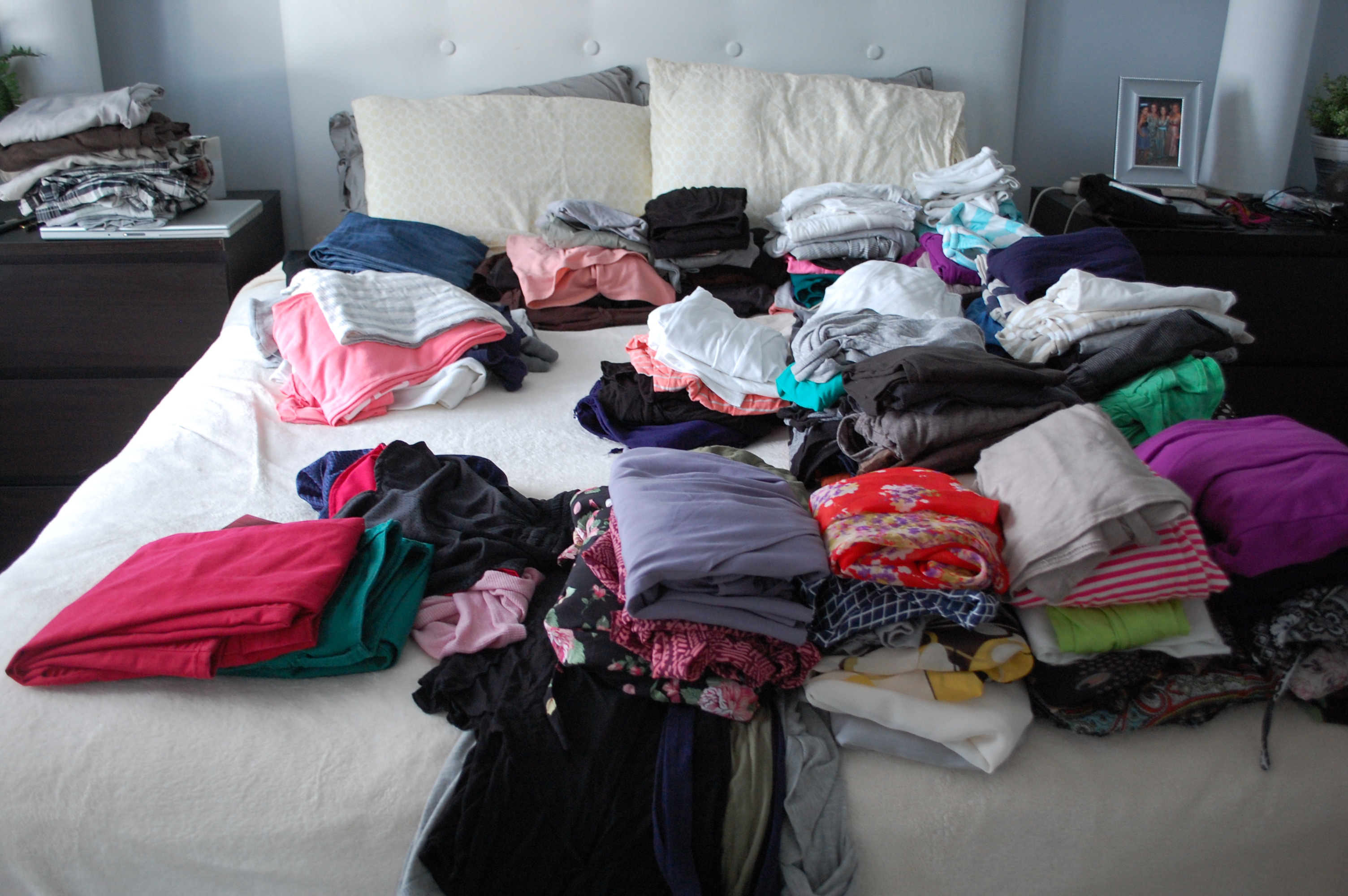 This is what I like to call Organized Chaos!
The good thing about that voice telling me to toss some clothes is that she convinced me to toss a good amount and then convinced me that I needed to go shopping 🙂
Here are some other great ways to stay organized found on the web!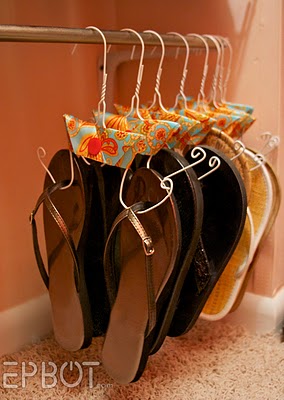 Source
Ever wonder what to do with your flip flops as you stare at them on top of one another on the bottom of your closet floor? No, just me? The clever idea here is to use a wire hanger and a low hung tension bar to give them a home.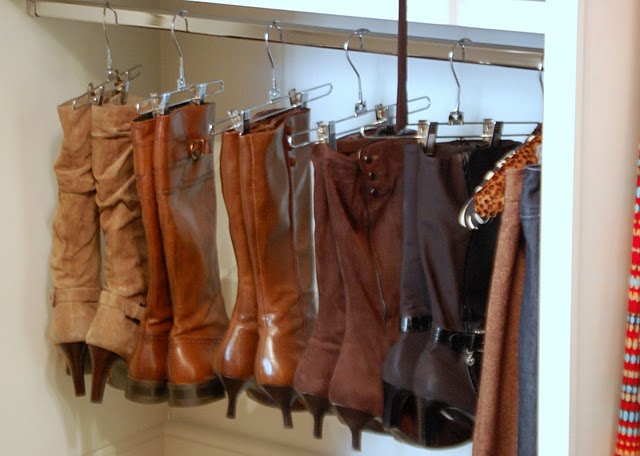 Source
Hey look at that another type of shoe that ends up all over.  Does someone sell an insert that could keep my boots standing straight that won't cost me a fortune? I do love this idea.  Use pant hangers that allow you to slide the clips and grab hold!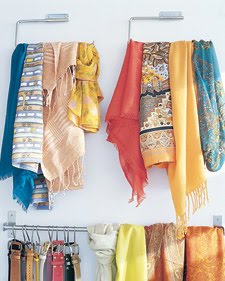 Source
How about all those magnificent scarves you've collected? Try Loo Rolls! Just simply install toilet paper holders and/or a towel bar to help keep scarves, belts and other accessories together and neat.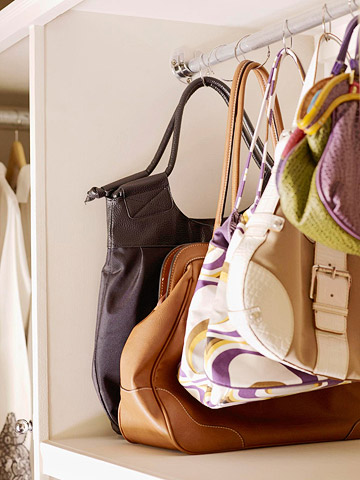 Source
This is pretty genius. Hang all those handbags that you spend a fortune on but then end up shoving under the bed or in bins using round metal rings around your bar.

Now all I have to do it search my place and see if I can find a closet that I never knew existed…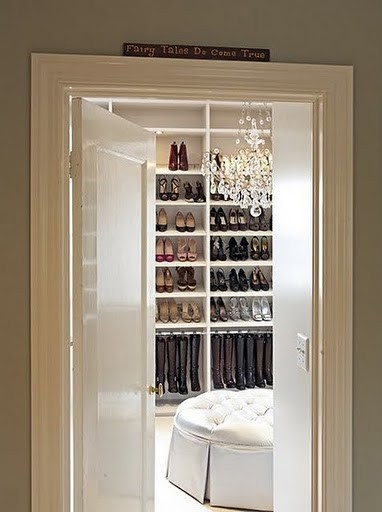 What? The sign says fairy tales come true.