Something crazy must have happened over the course of two days because the ol' blog is going crazy with referrals from Pinterest! So if you're new to Made2Style welcome! If you like what you see why not follow? We have a good time over here 🙂
Onto business though, I'm back with another fun project for my cousins bridal shower this weekend.   This was something that was inspired from a Valentines project from Stories By Me.
Here is a photo of the inspiration: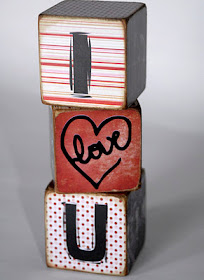 Here is the finished version: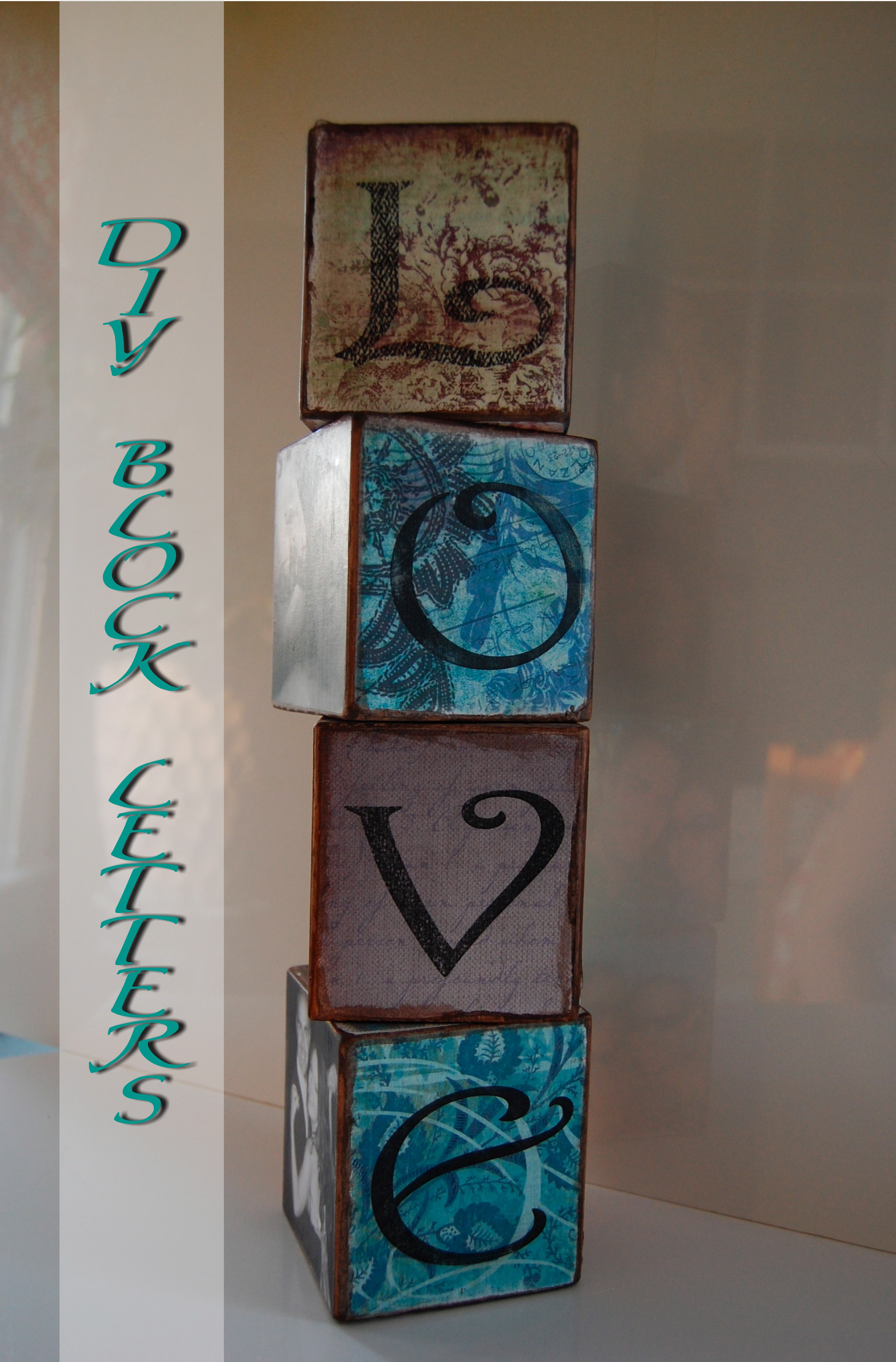 In order to complete this project we headed out to Home Depot
and purchased some beautiful Douglas Fir in 4x4x8 and had the lovely man cut it into 4″ blocks.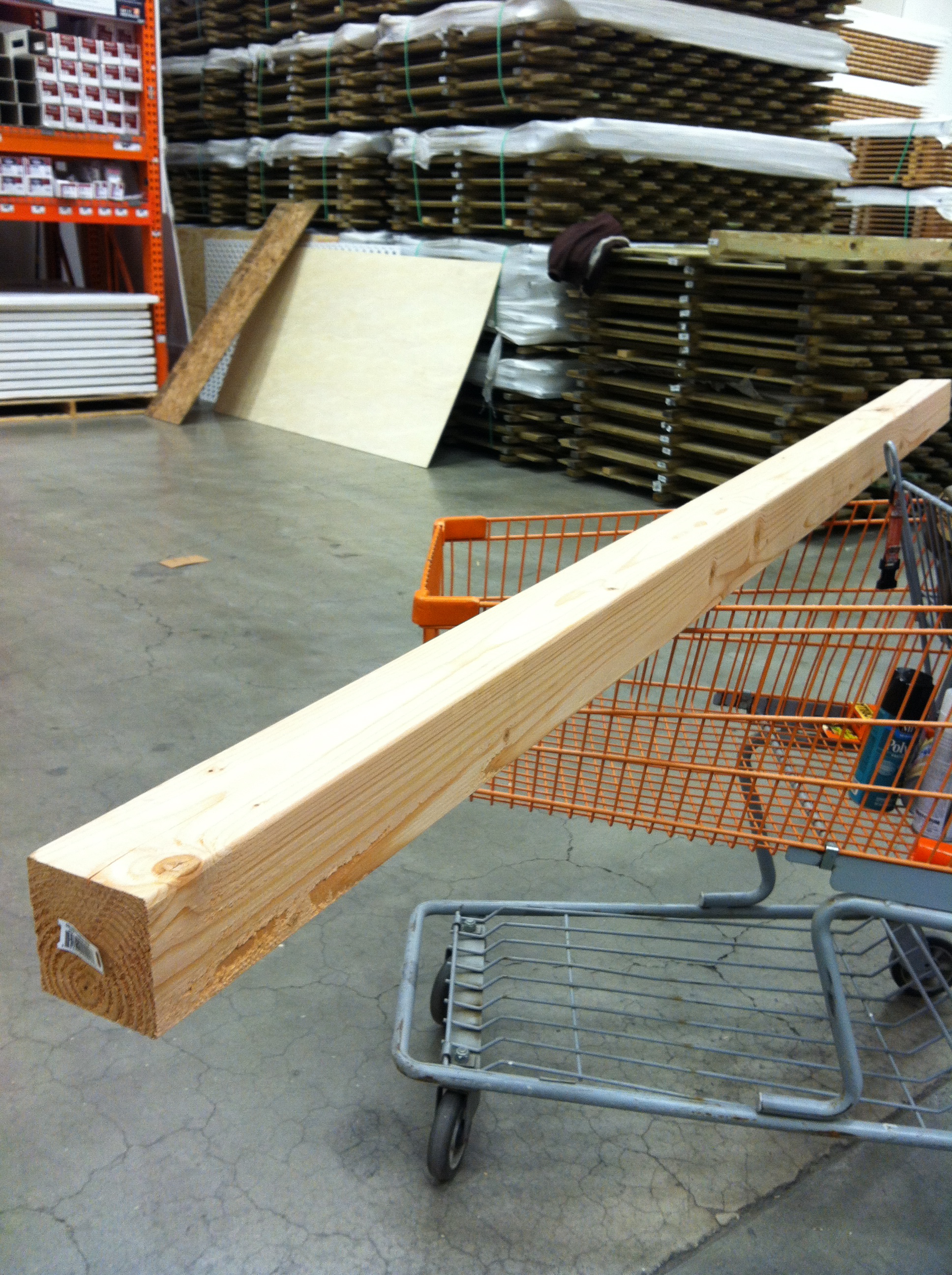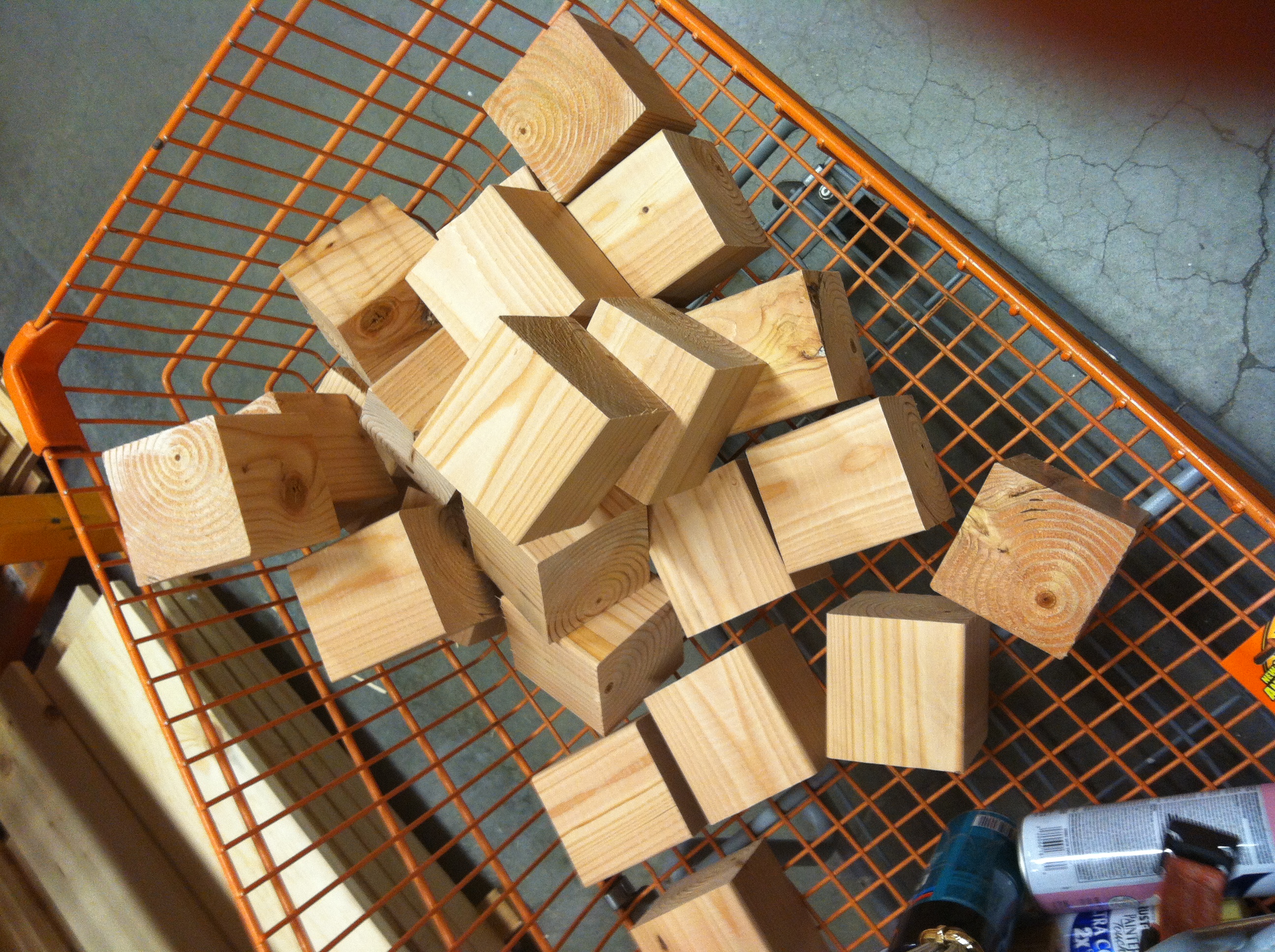 Then it was just a matter of gathering all the other supplies.
4 – 4″ blocks
Scrapbook paper
Printer
Scissors
Mod Podge
Foam Brush
Sanding Block
Antiquing Top Coat
Photos (Image Sixe 4×4)
* * *
1. Print letters onto scrapbook paper.
I cut the 12×12 sheets to fit into the printer and used Print shop
and a grid to make sure that the printed letter would be the the middle of the 4×4 shape. Then I cut the letters out.
I also cut the rest of the scrapbook paper into 4×4 pieces.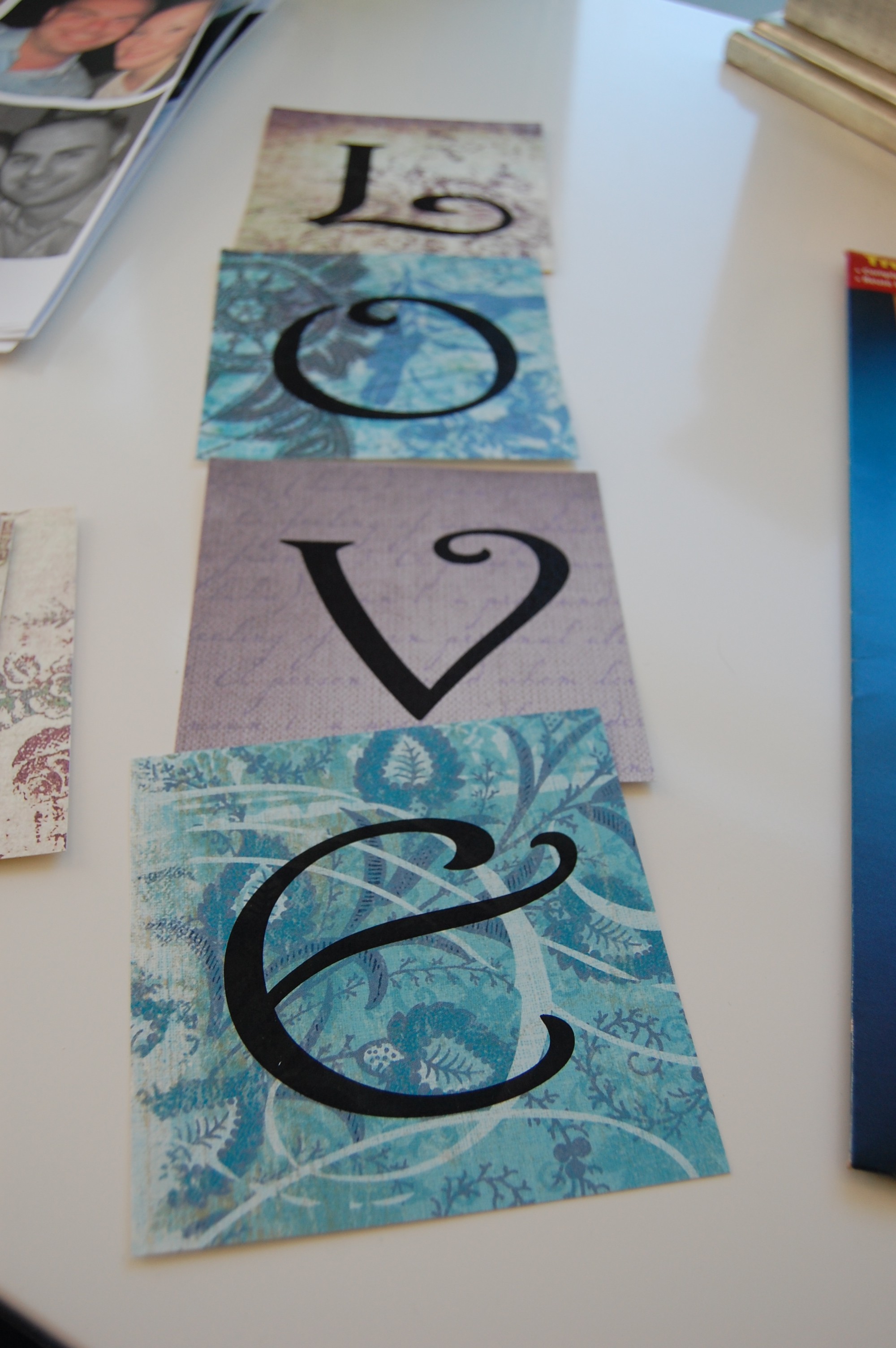 2. Slather on some Mod Podge and place the paper with your letters on.
If your paper hangs over you will want to cut it once the glue is dry.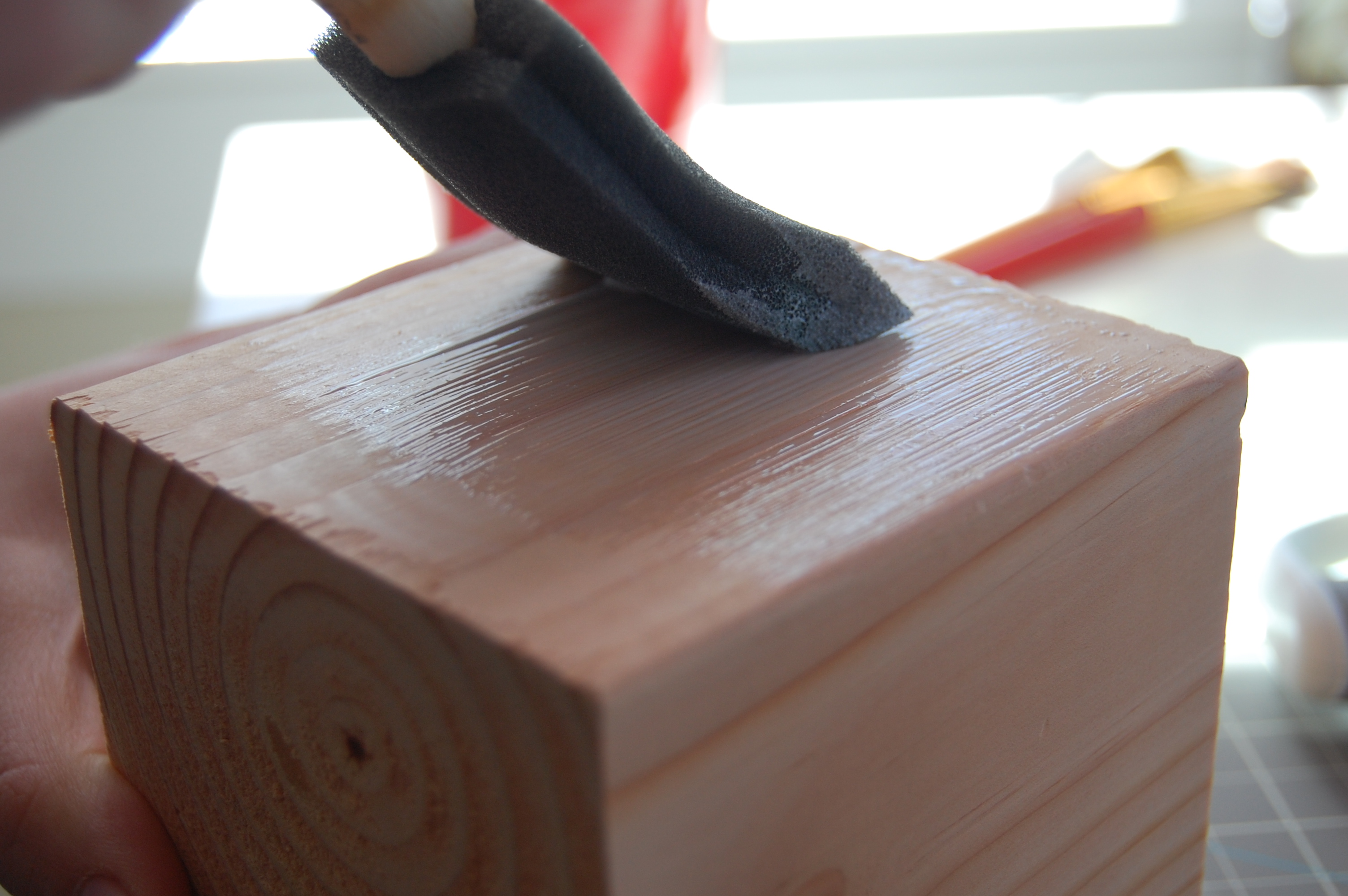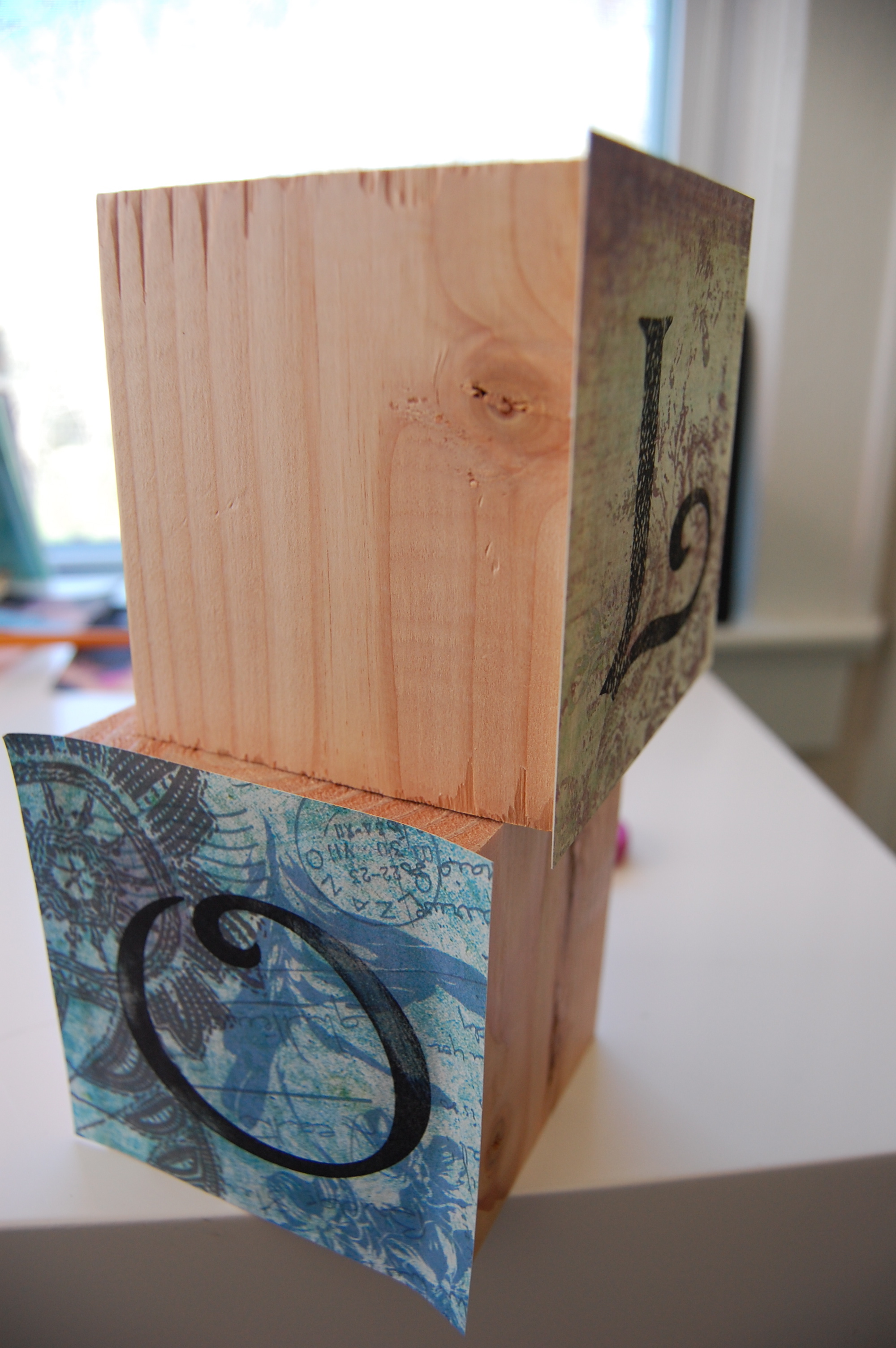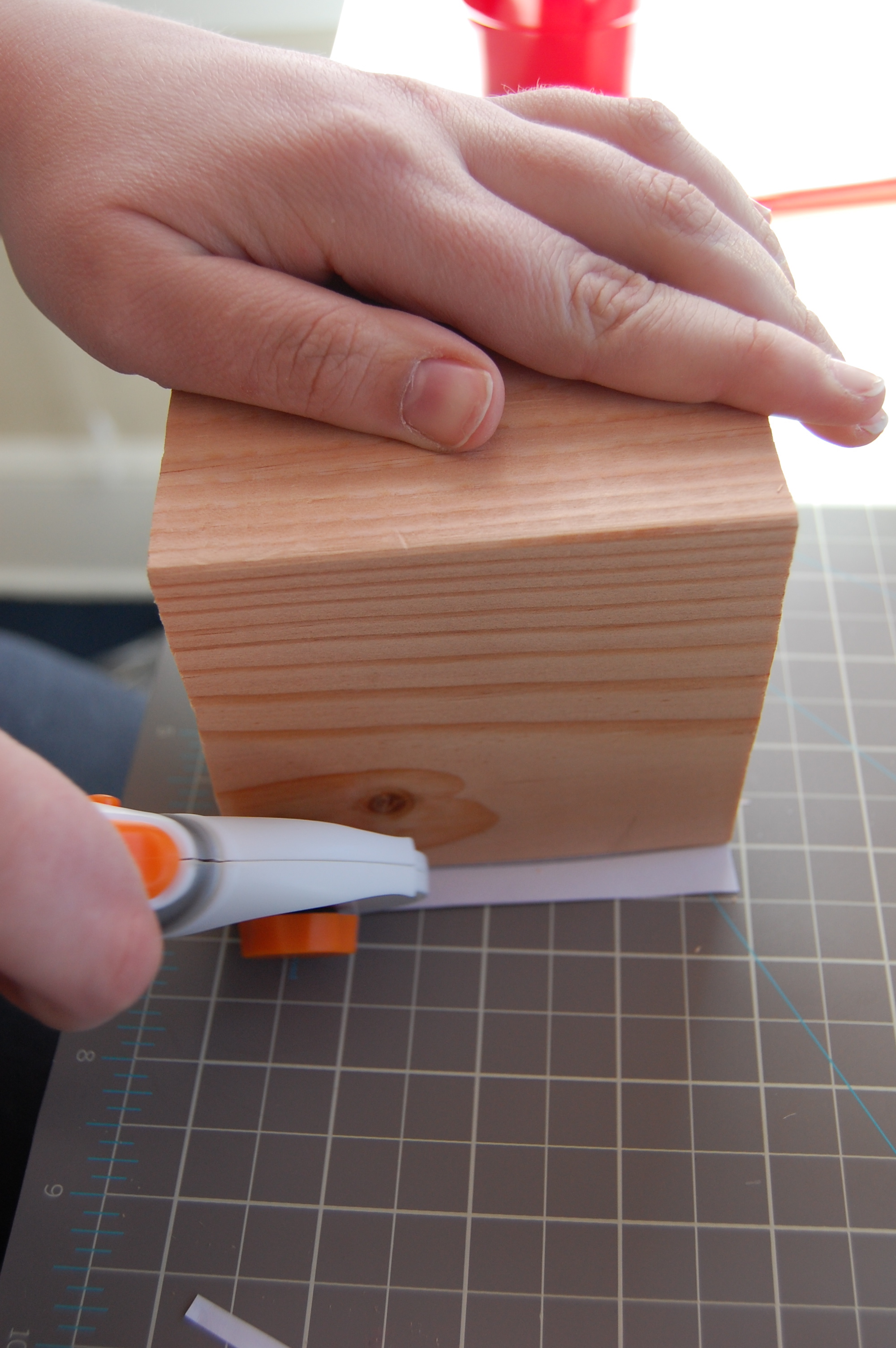 3. Add photos that you printed to the sides and back.
Use the same technique as #2. You may need a credit card to spread the photo and flatten out bubbles.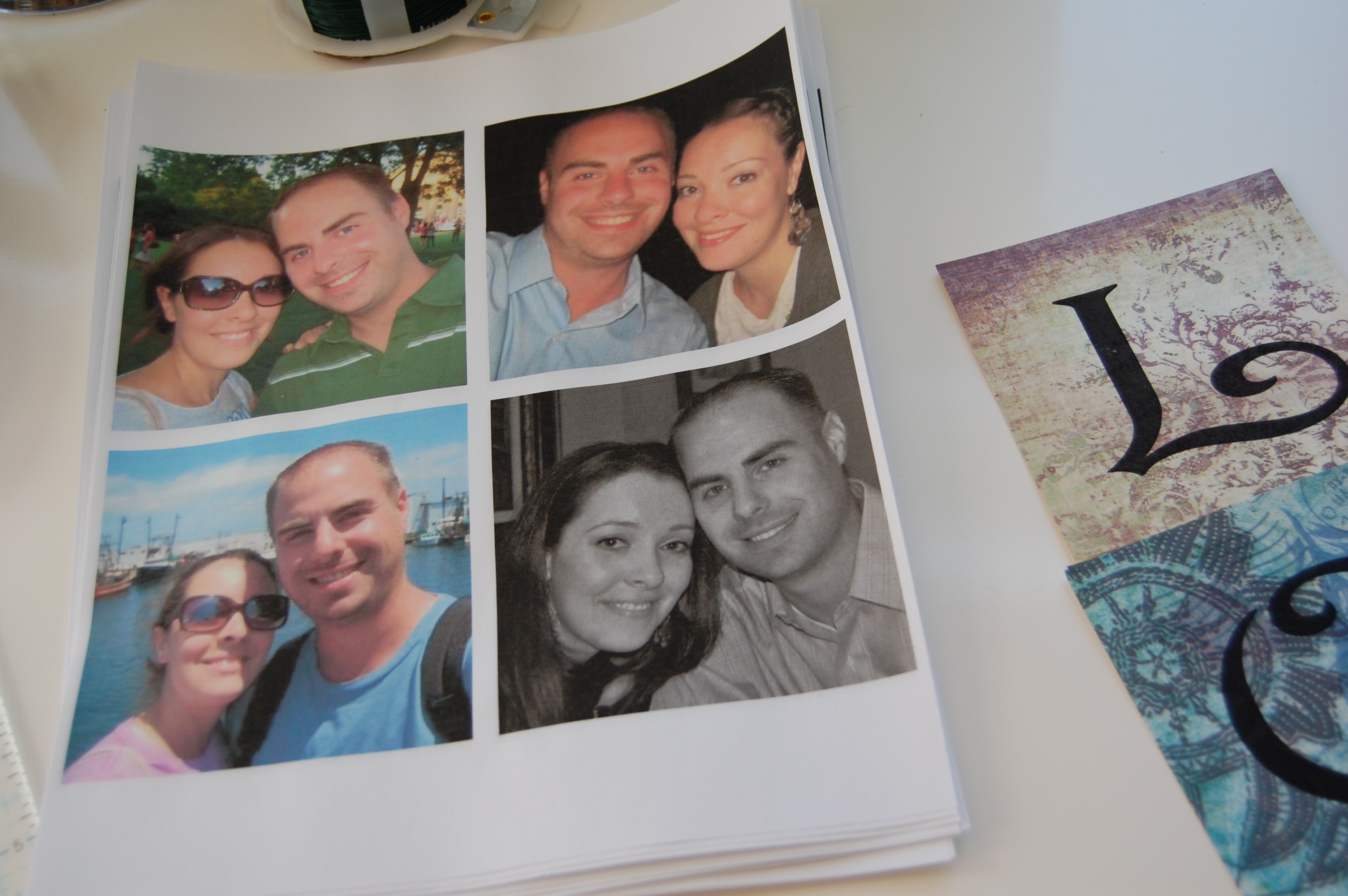 4. Once dry, use a sanding block to sand around each paper/photo.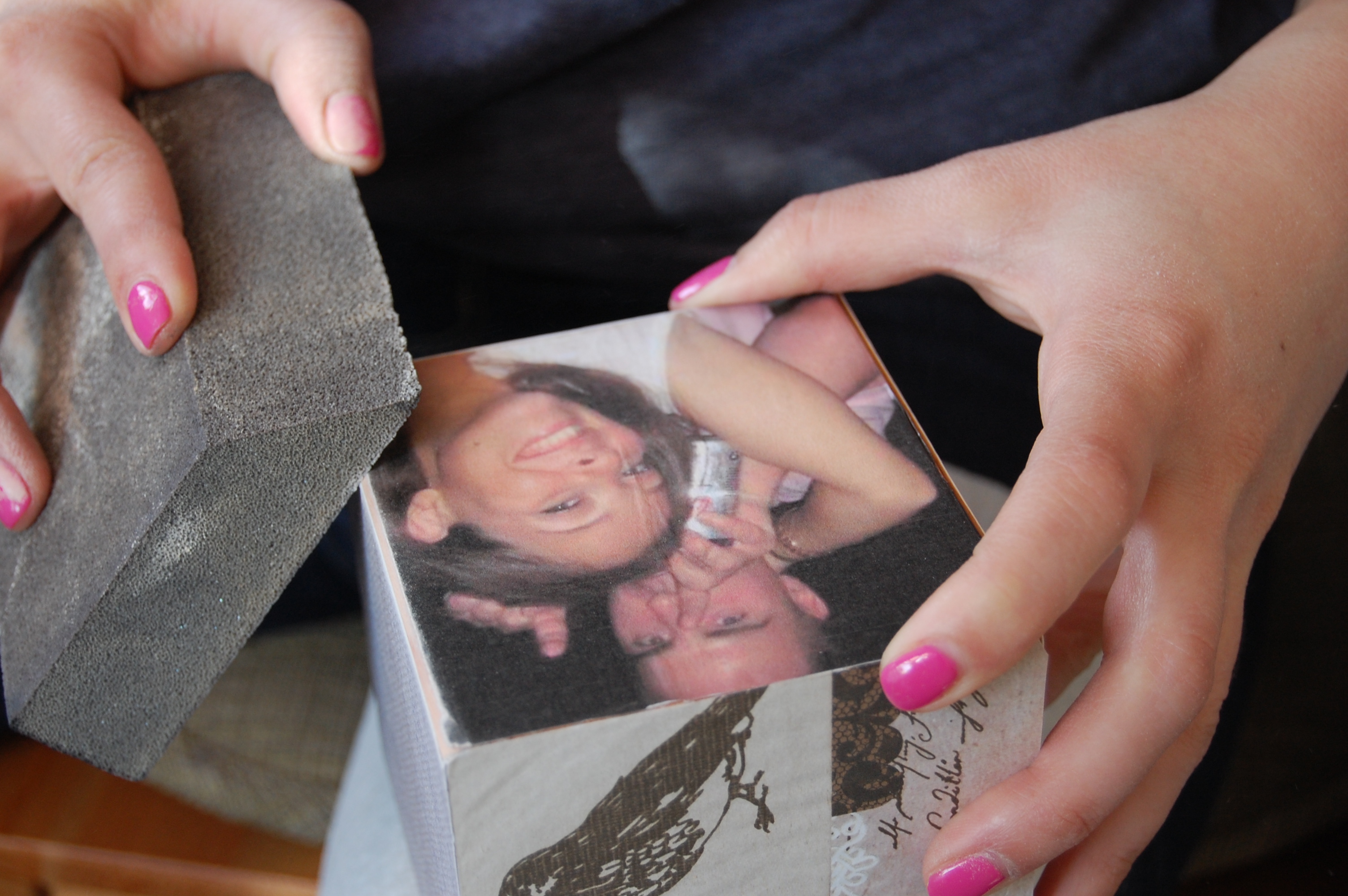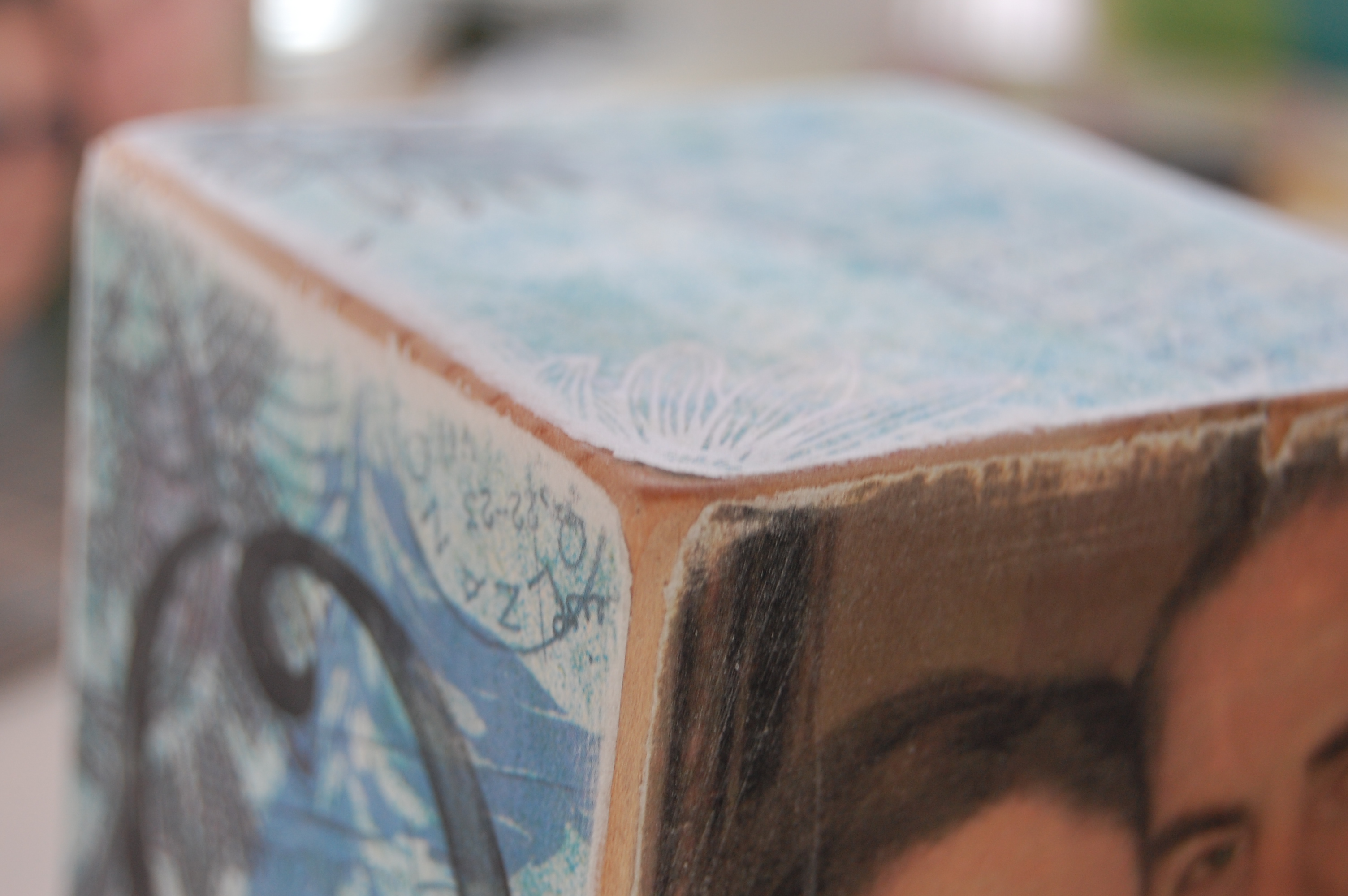 5. Using any kind of distressing substance (antiquing top coat…stamp pads) antique corners.
I used a top coat. Just brush it on and wipe right off. Sorry, no pictures!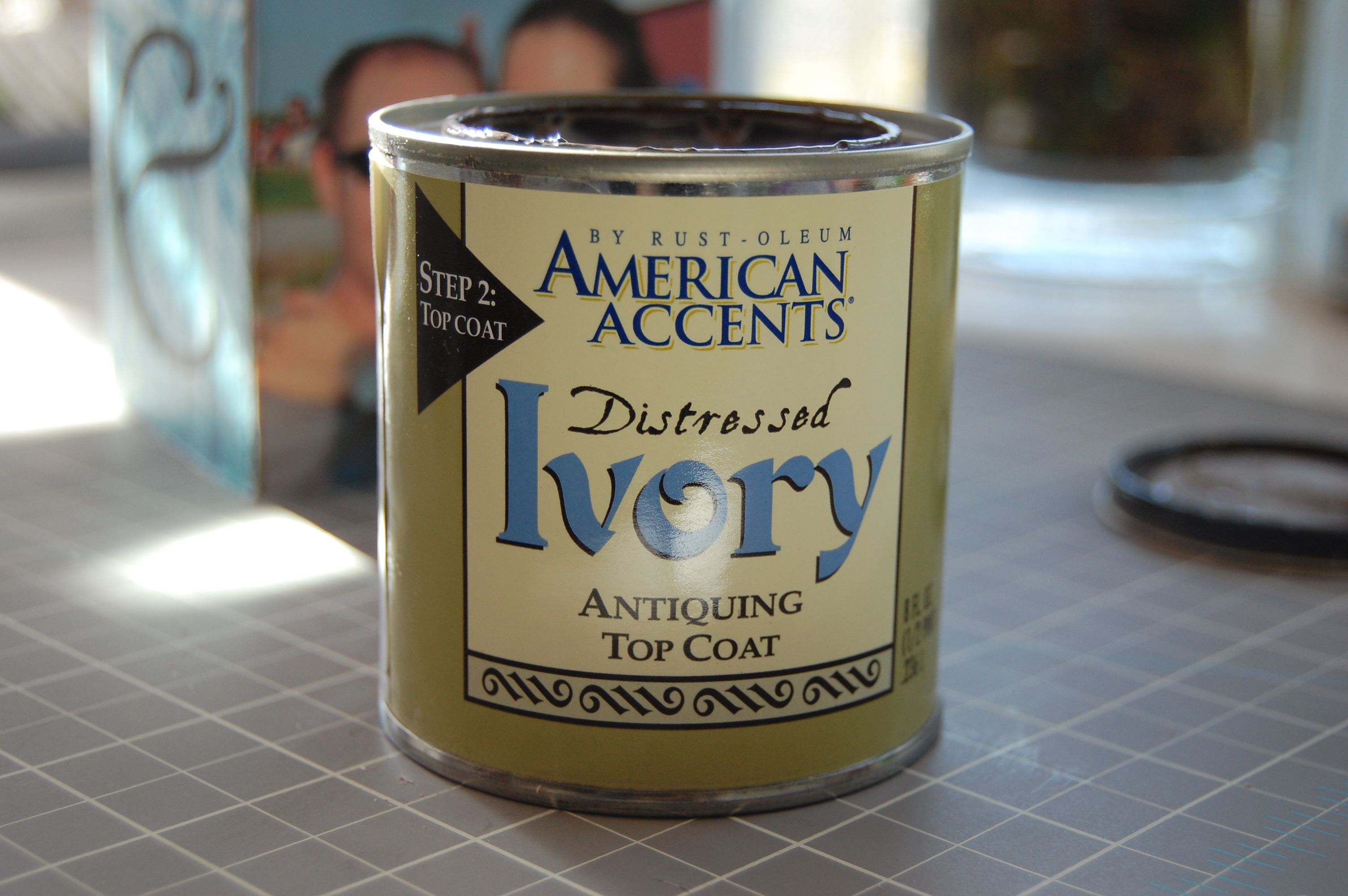 6. To secure it all just add another coat of Mod Podge and let dry. Viola!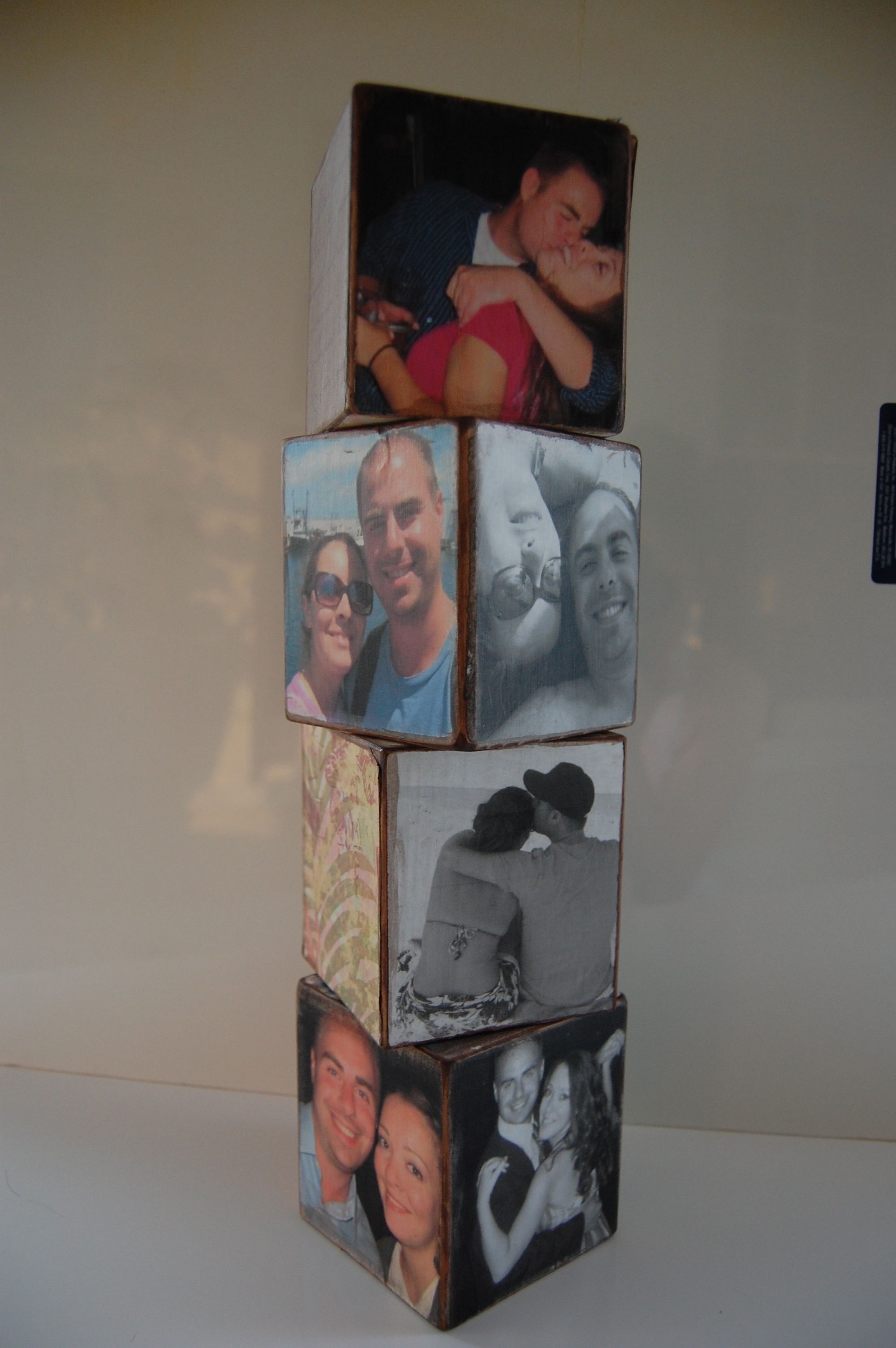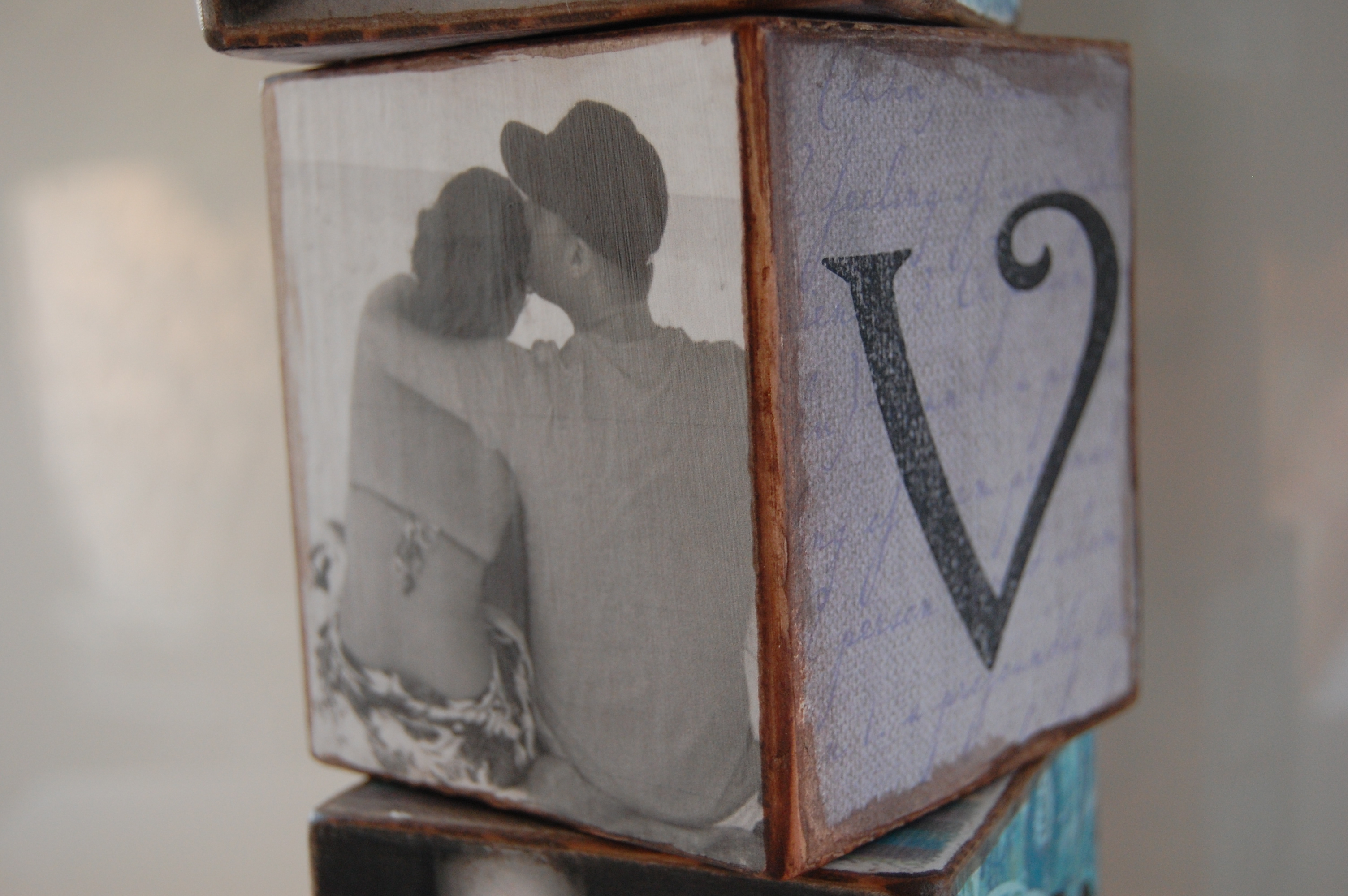 If you like this post please take a second to share it!