I have totally jumped on the bandwagon and created some moss covered letters. I say jump on the bandwagon because I feel like these guys are everywhere lately. You can certainly find tons of people who will create them for you on Etsy and who doesn't love Etsy? But honestly they are just so cool and what could be better at a shower or wedding, right?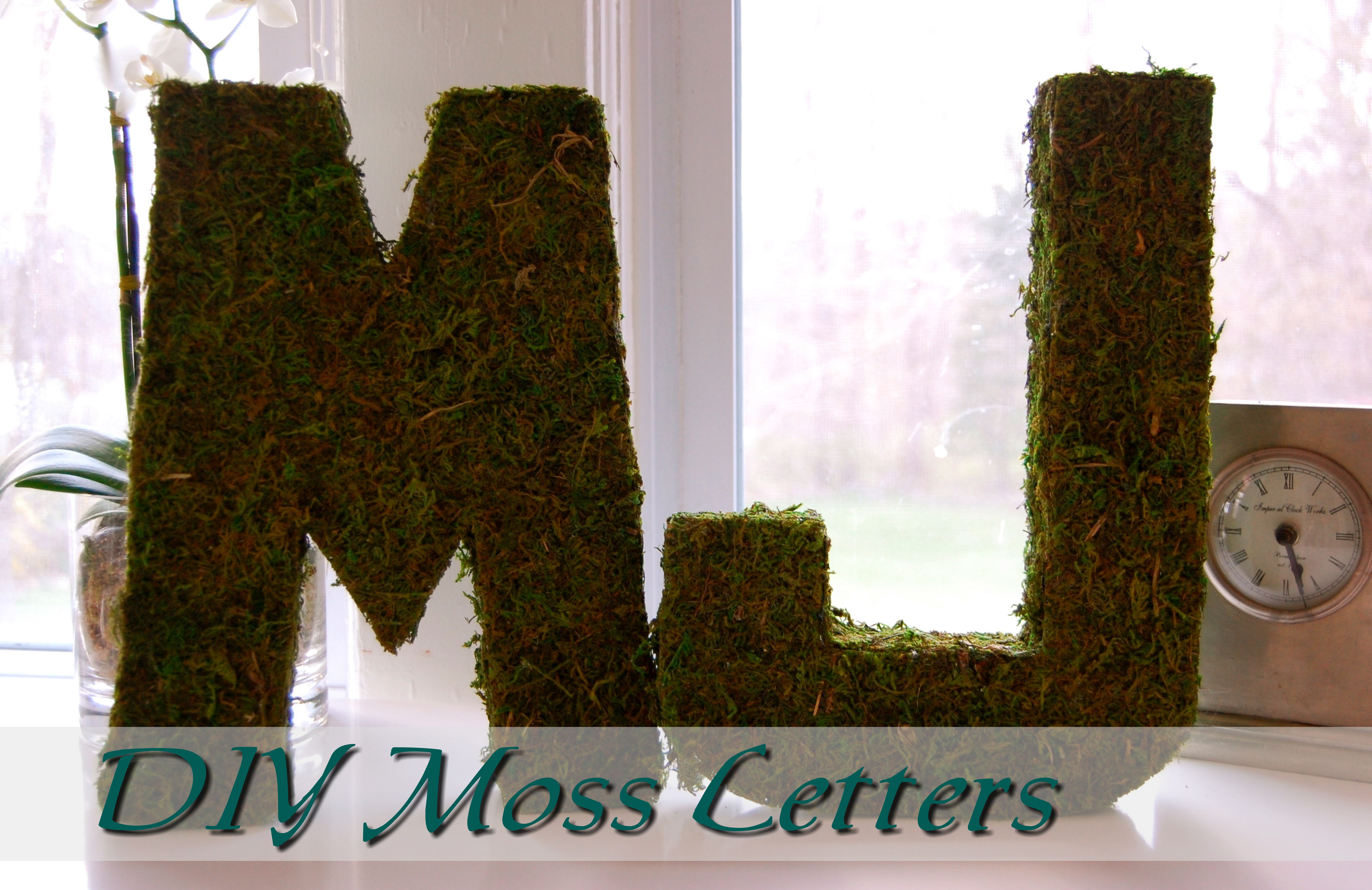 First you'll need to gather your supplies:
paper mache letters
moss table runner
green spray paint
glue gun/sticks
marker
scissors
*All can be found at any arts & crafts store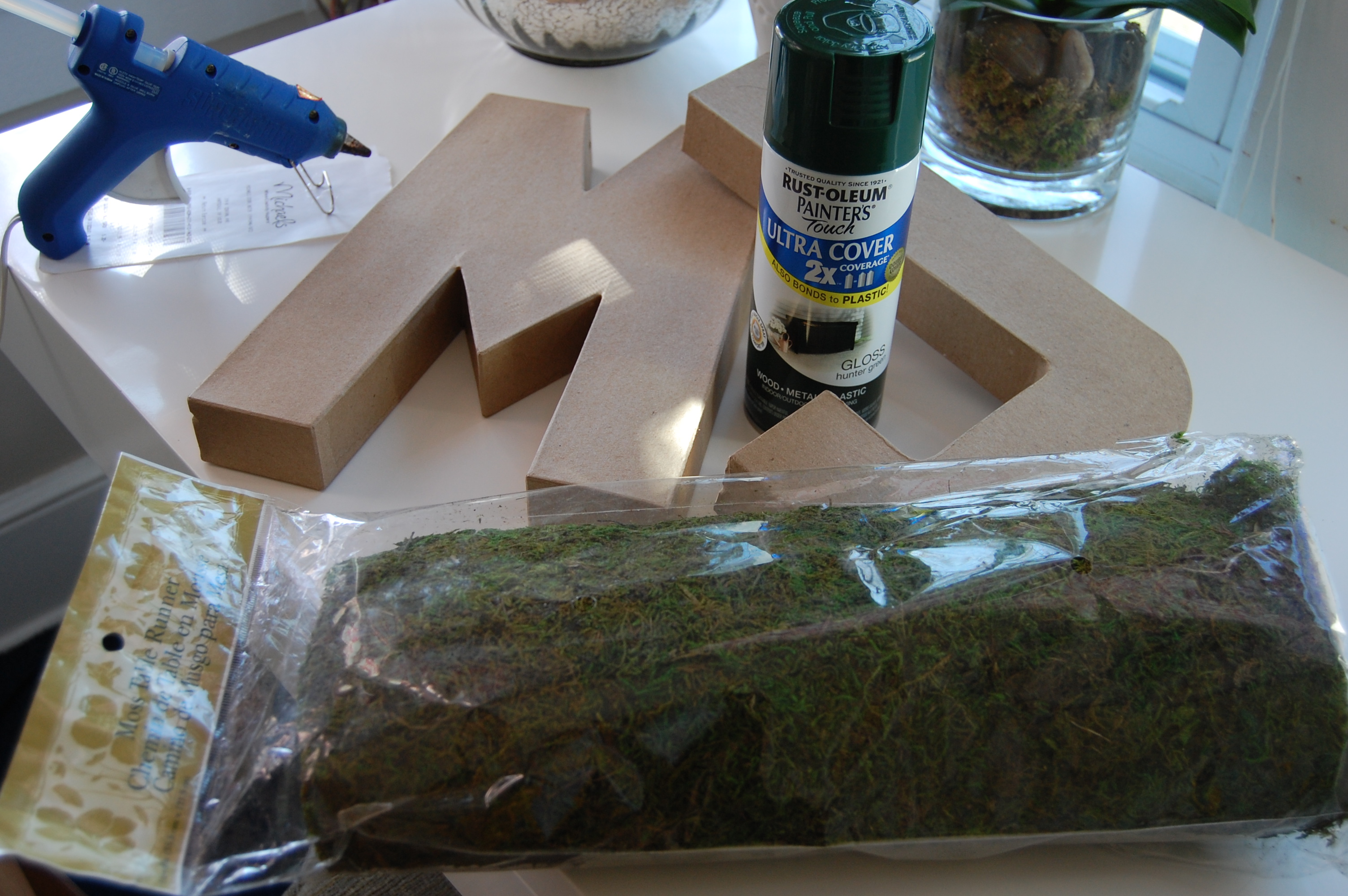 1. You'll want to spray paint one side of your letter green. This side will not have moss on it.
The reason for this is so that if you want to hang it you can attach something to it easily.
 If you plan on having the whole letter seen all around then you can skip this step and cover the whole thing.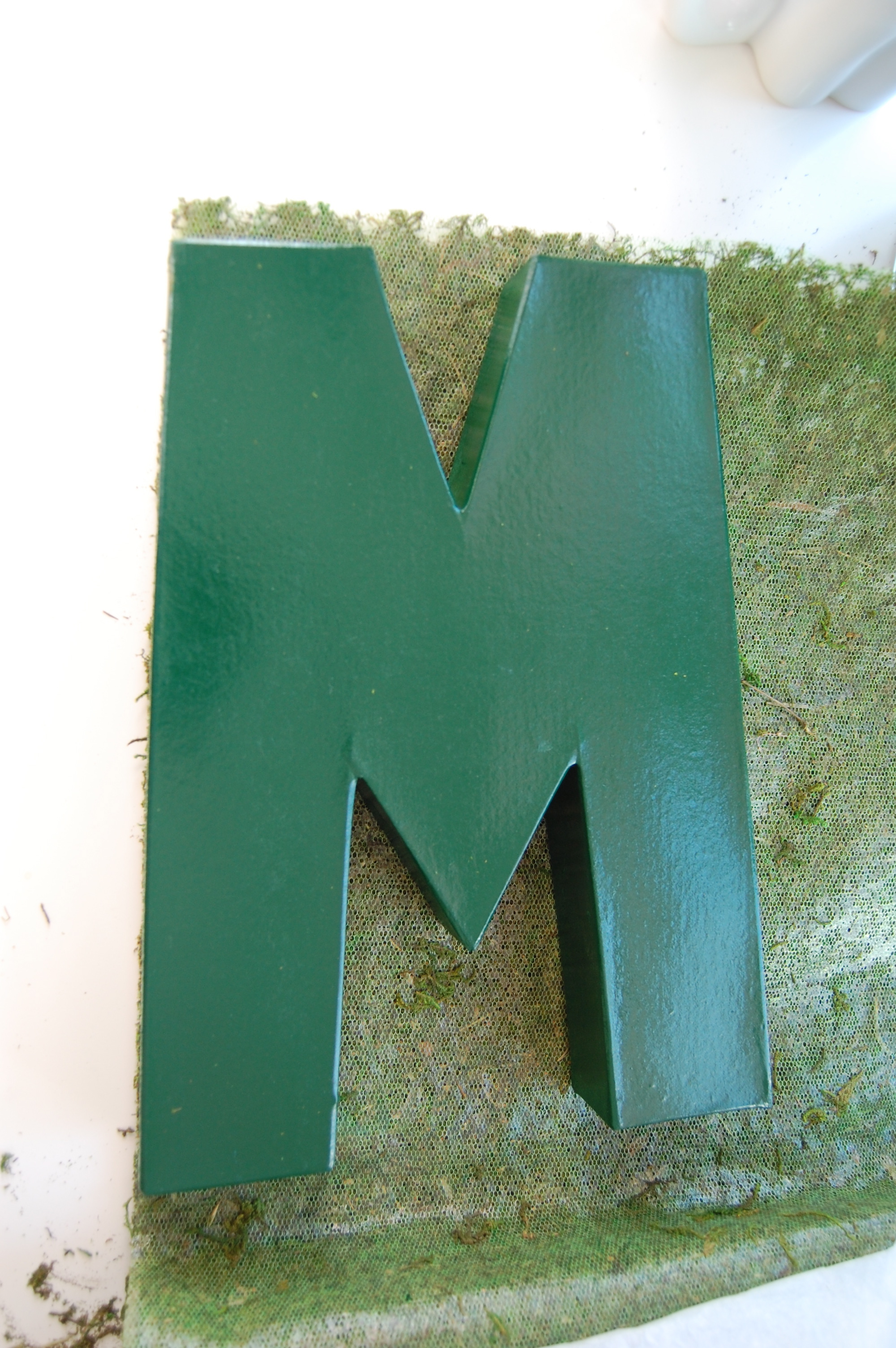 2. Unroll the moss and trace your letter on top.
It will get messy, as in moss all over the place but it's nothing that a vacuum can't fix.
You will want to trace the face, the sides and any inside pieces that will need to be covered.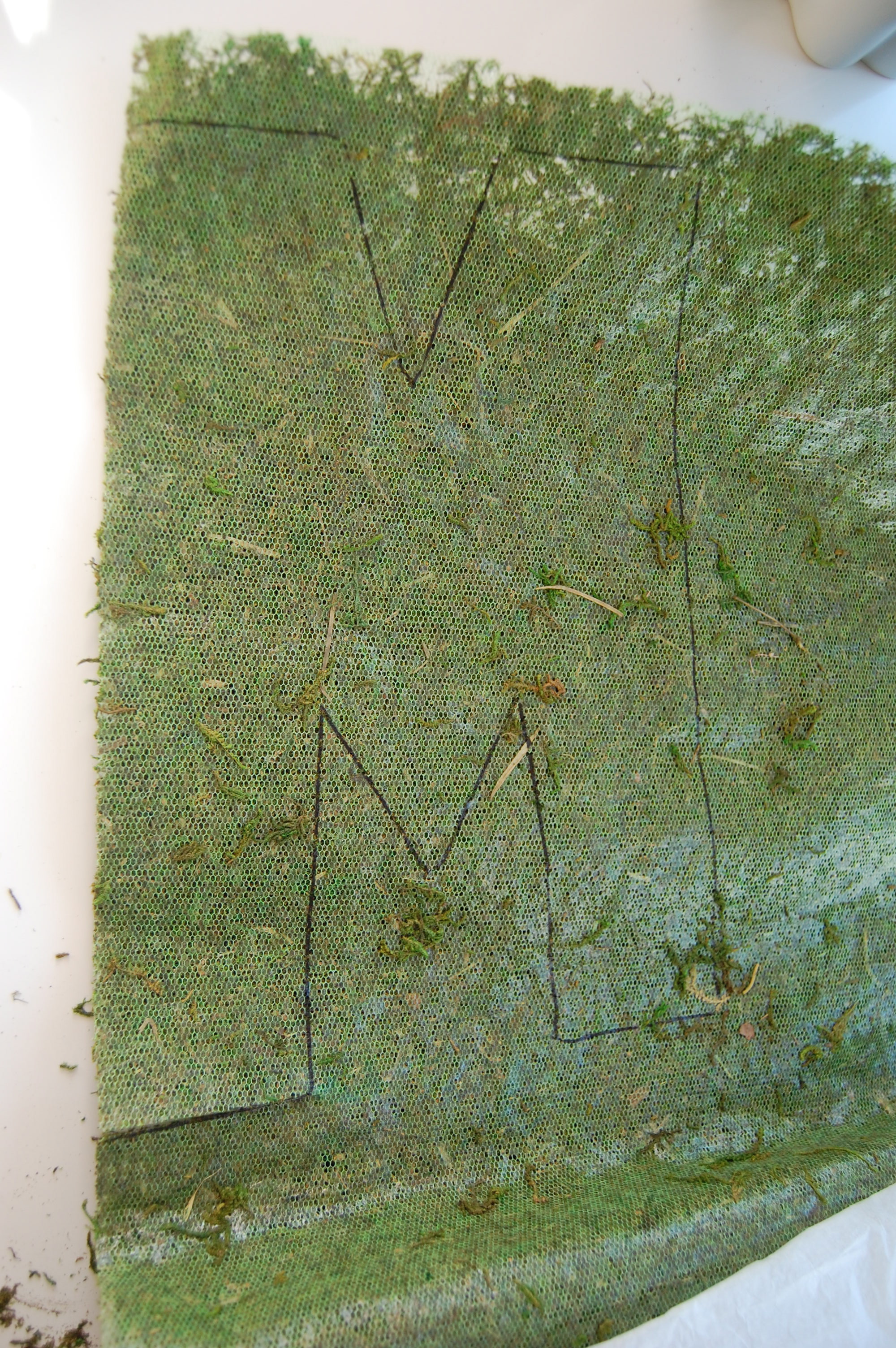 3. After tracing all pieces needed you can cut them out.
Here are some of the J's pieces to give you an idea.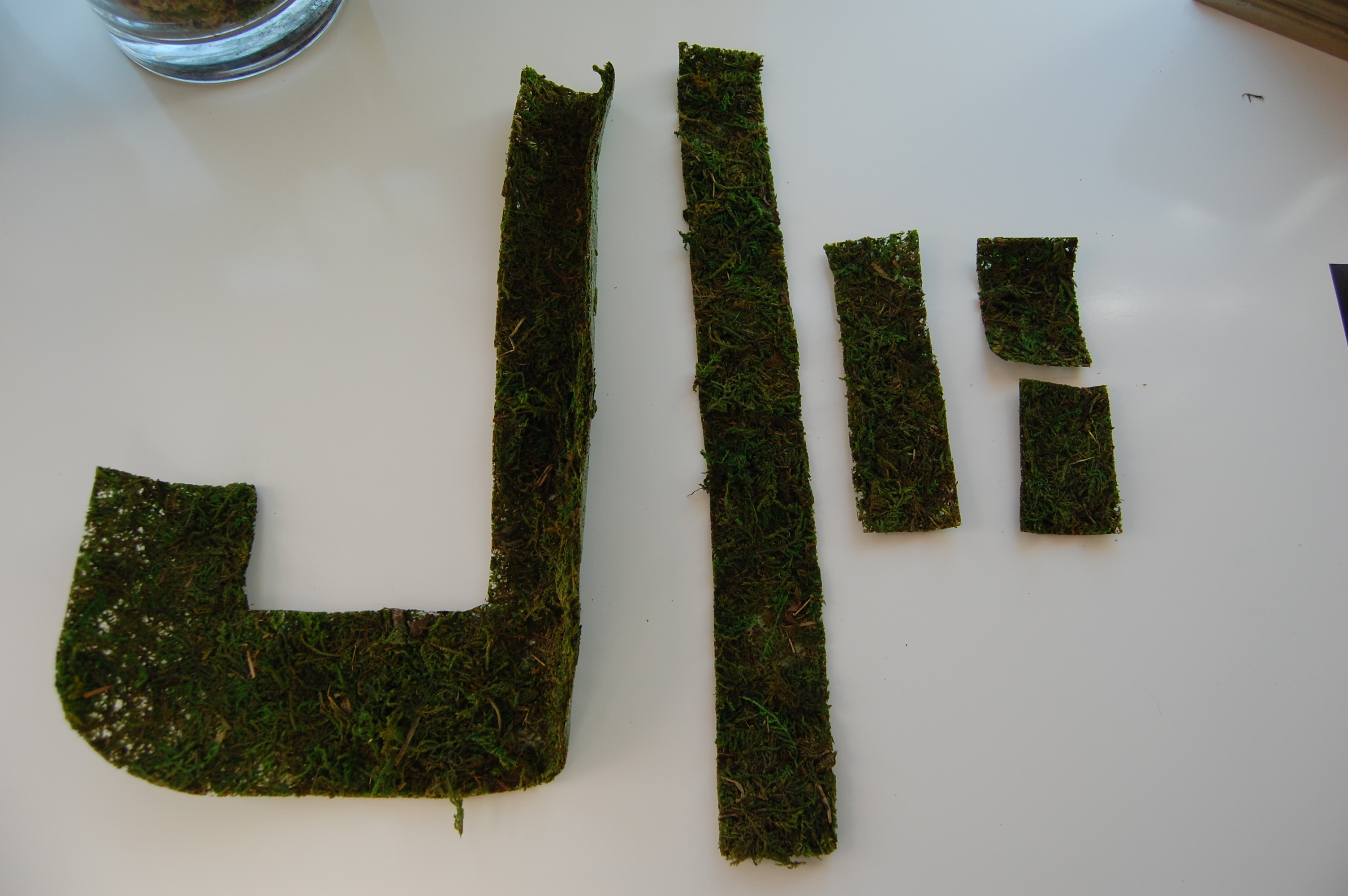 4. Begin gluing pieces onto the letter using glue gun.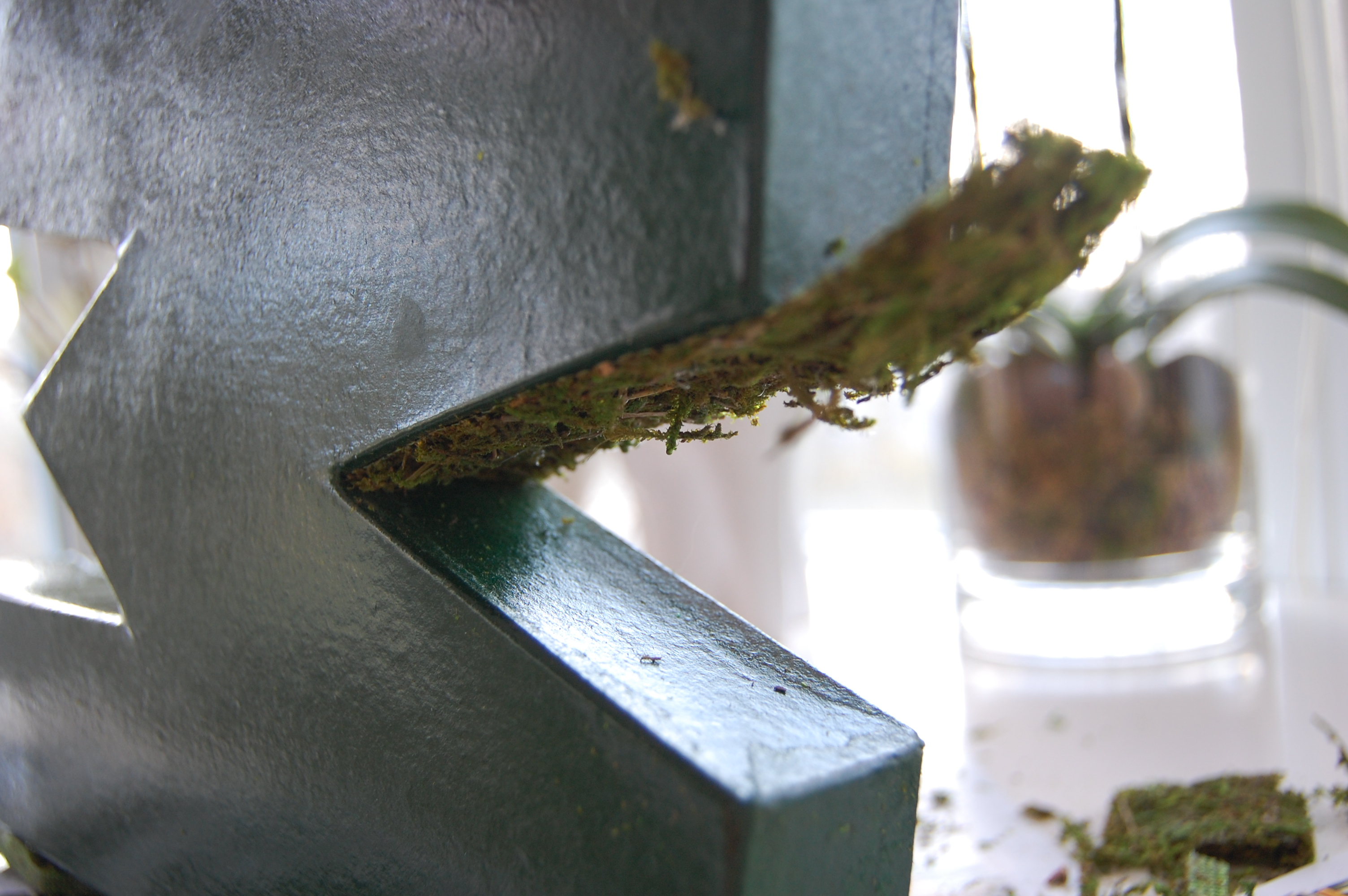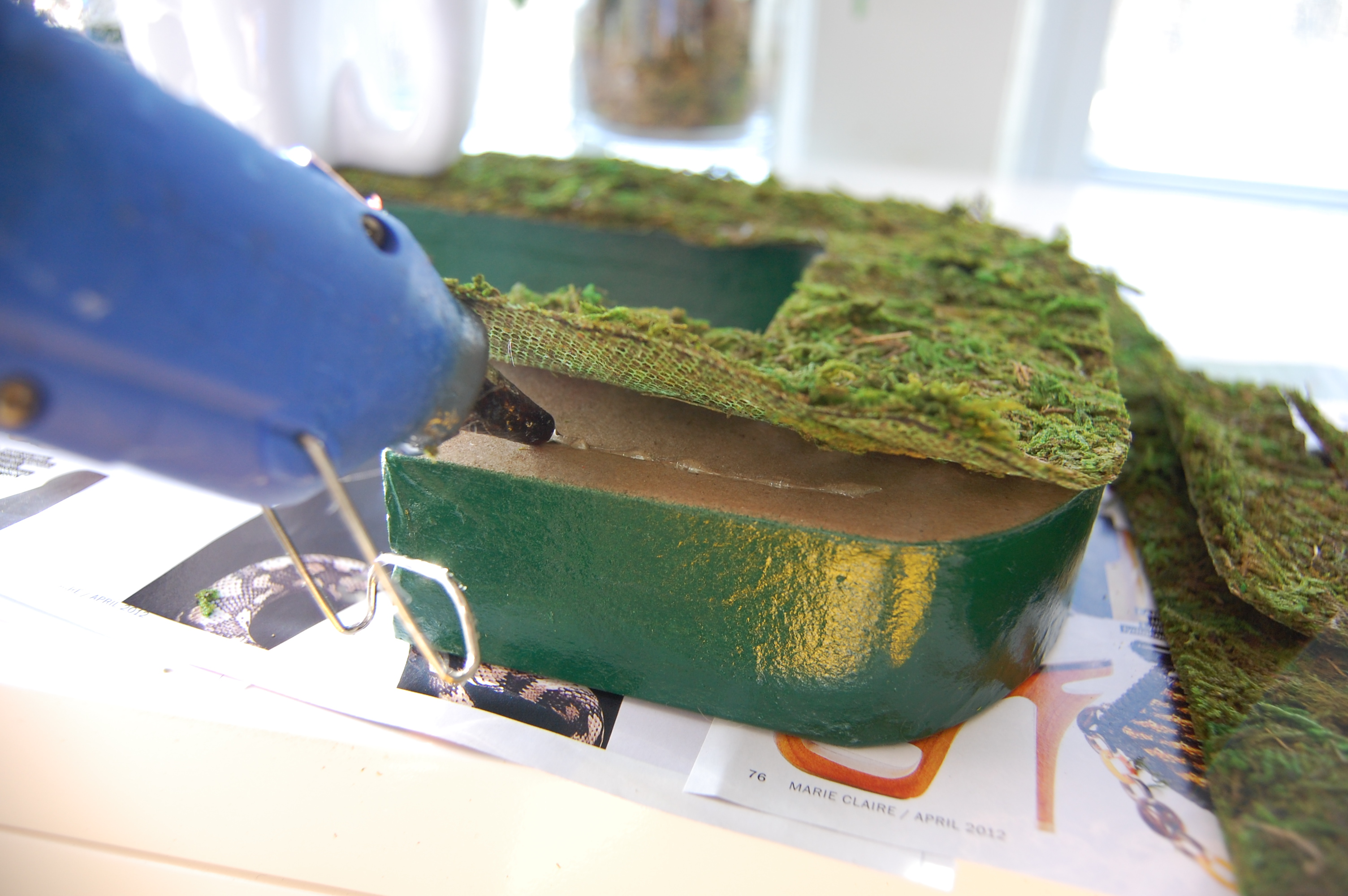 Moss is extremely forgiving so if you cut pieces to short you can always just glue extra pieces on and you'll never notice. Also, if you find that you have glue gun string everywhere a great tip to get rid of them is to just blast a blow dryer on it and they will disappear in seconds!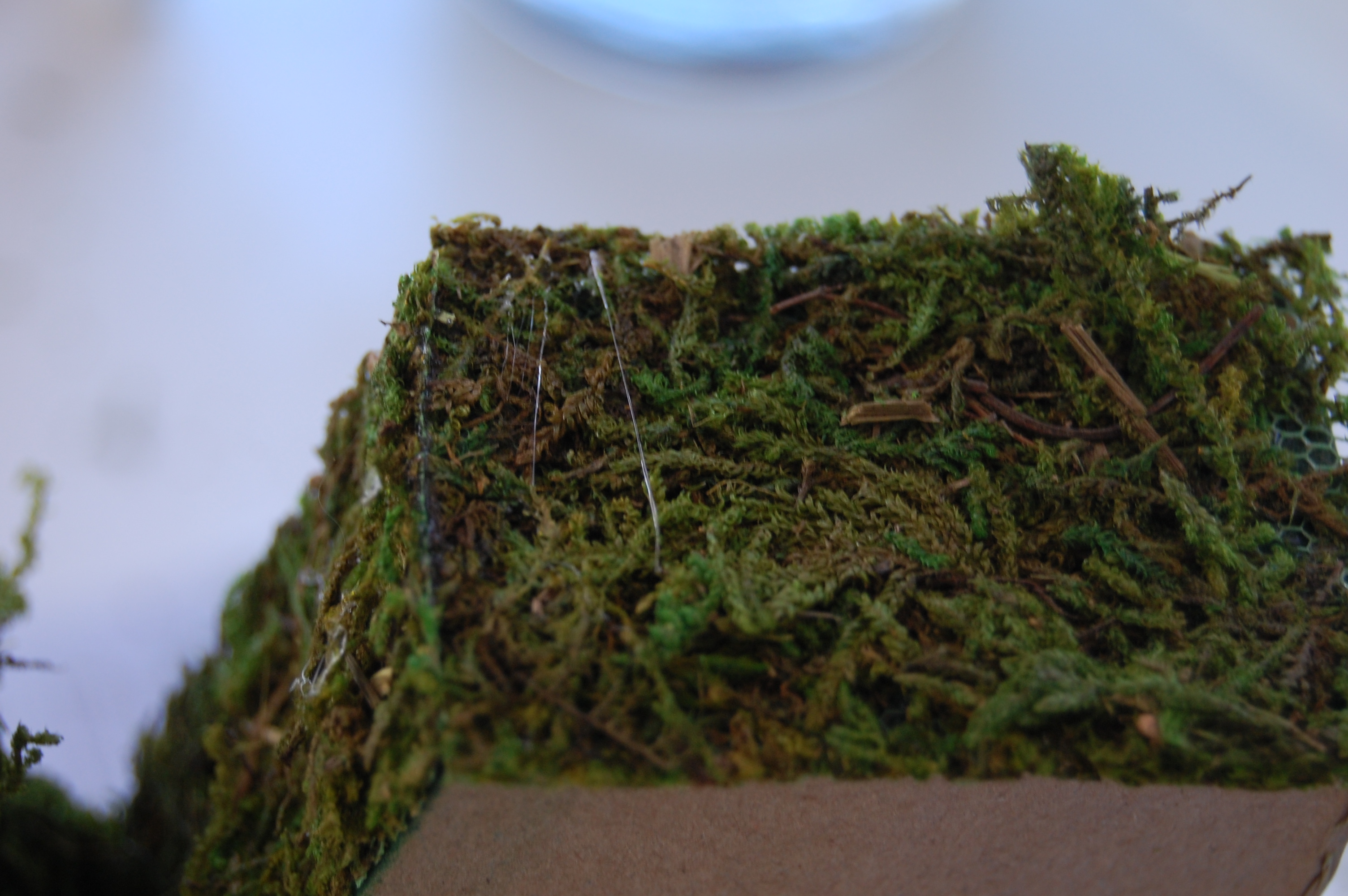 Once you've covered all the sides you're finished! Now grab that vacuum!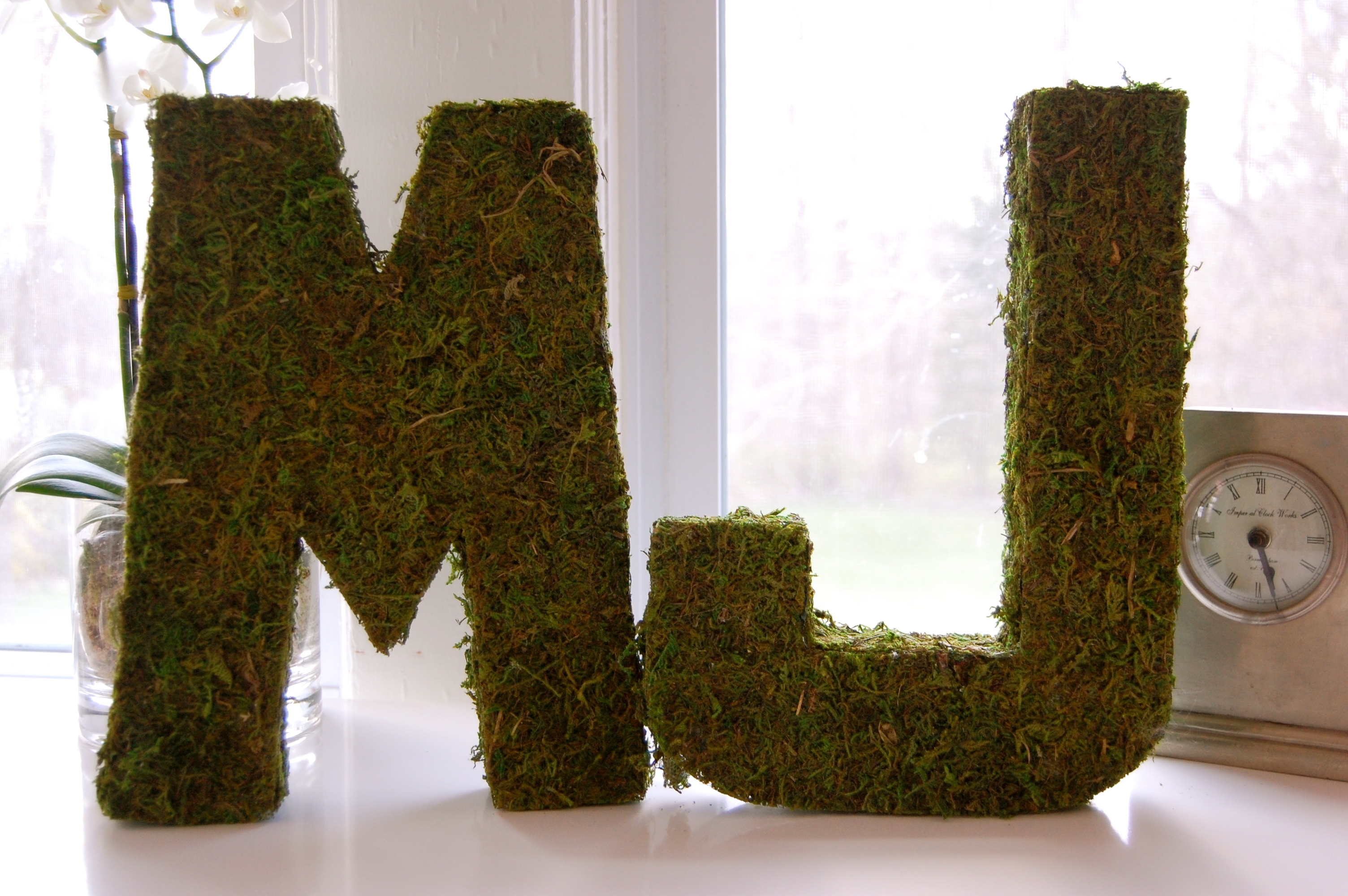 Now all I need is a nice ampersand which is just a fancy way of saying the and (&) sign. I tried finding one online but can you believe I couldn't! I did however find someone else who was struggling to locate one and she made one using foam board. I will have to hit up Michael's and see what I can do. Of course I will share it all with you!