School is almost out!! Only 3 more days and then it's summer time! Before school lets out we had to have a celebration for all the ladies and gentleman who will be adding to their families this summer. I took on the task of decorating and had so much fun with it. Of course I had to use the school cafeteria so I tried my very best with what I had. I decided to go with a bird theme and hit up the craft store for some nests and birds. Here are pictures and a few fun ideas for you to try! I started by adding a burlap runner to each table and then I tied the ends to give it a finished look.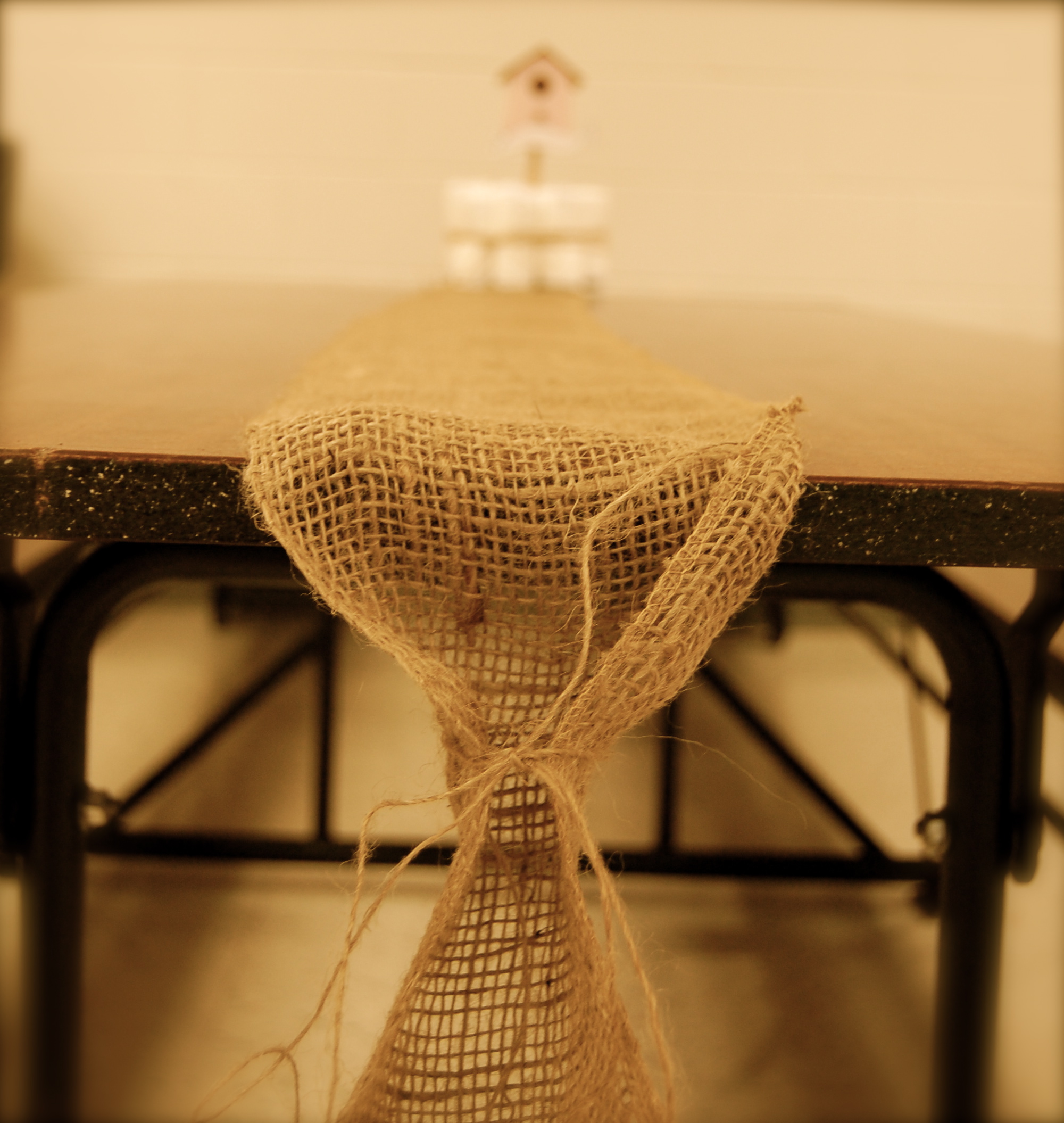 The centerpieces were one tiered diaper cakes that went around a bird house. Since there were 4 people who we were celebrating, there were 4 centerpieces all labeled by name. The bird houses were unfinished when I purchased them so I just painted them pink and blue.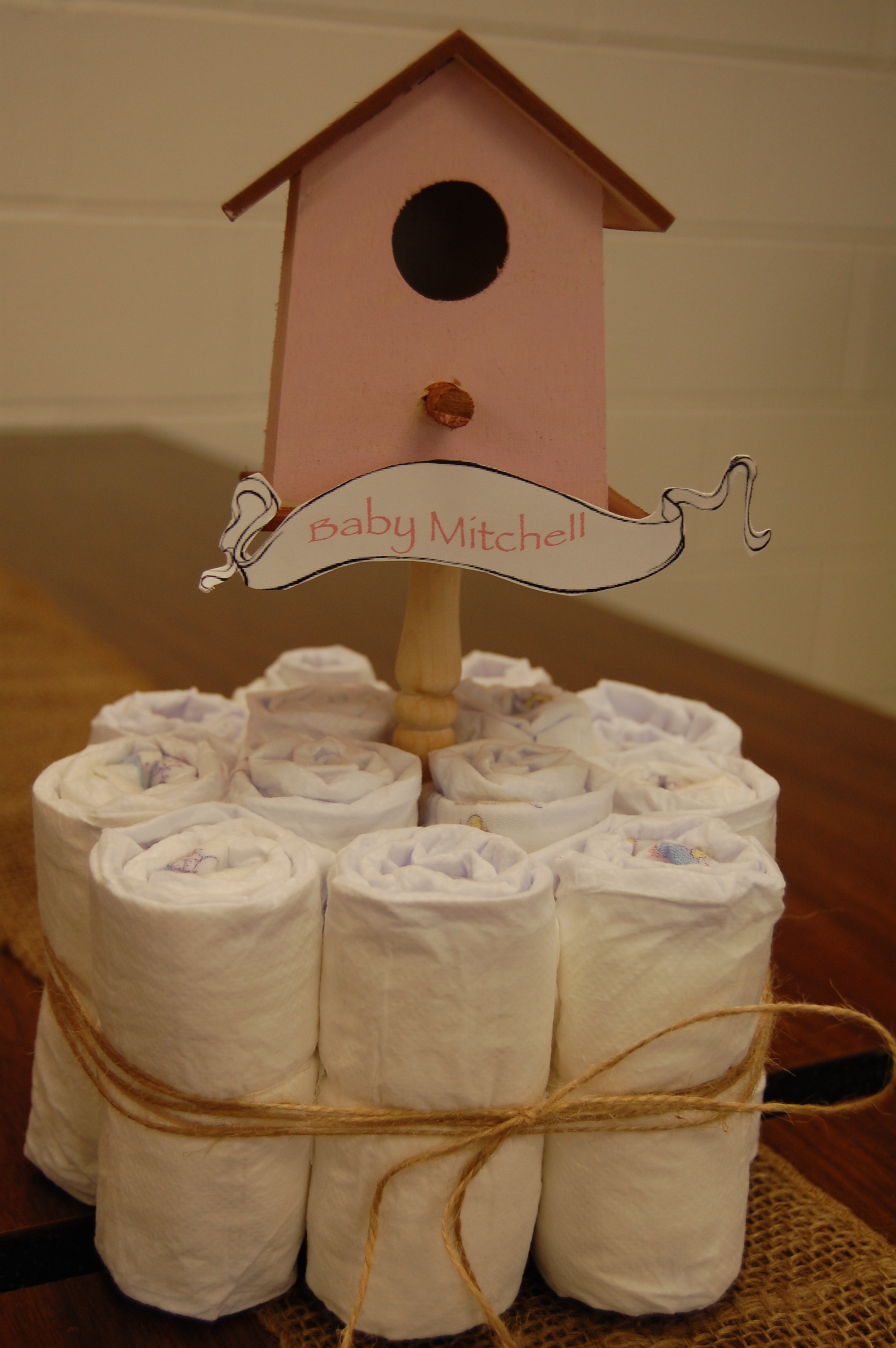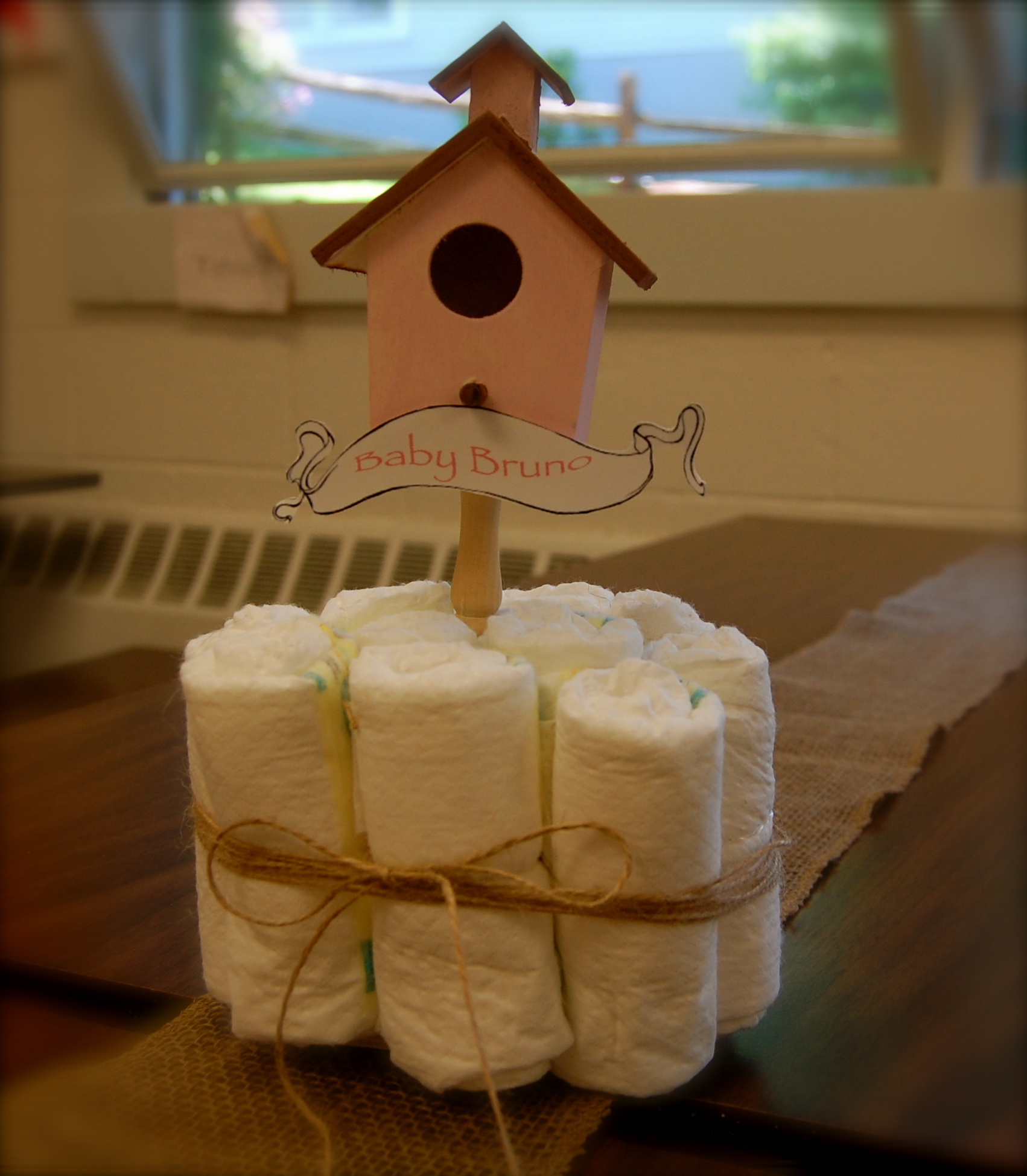 I took some tall glass vases that I have and wrapped the bottom in jute and then took a sheet of moss and placed it inside and then just found some branches from outside. I loved this so much I'm probably going to keep one in my own home.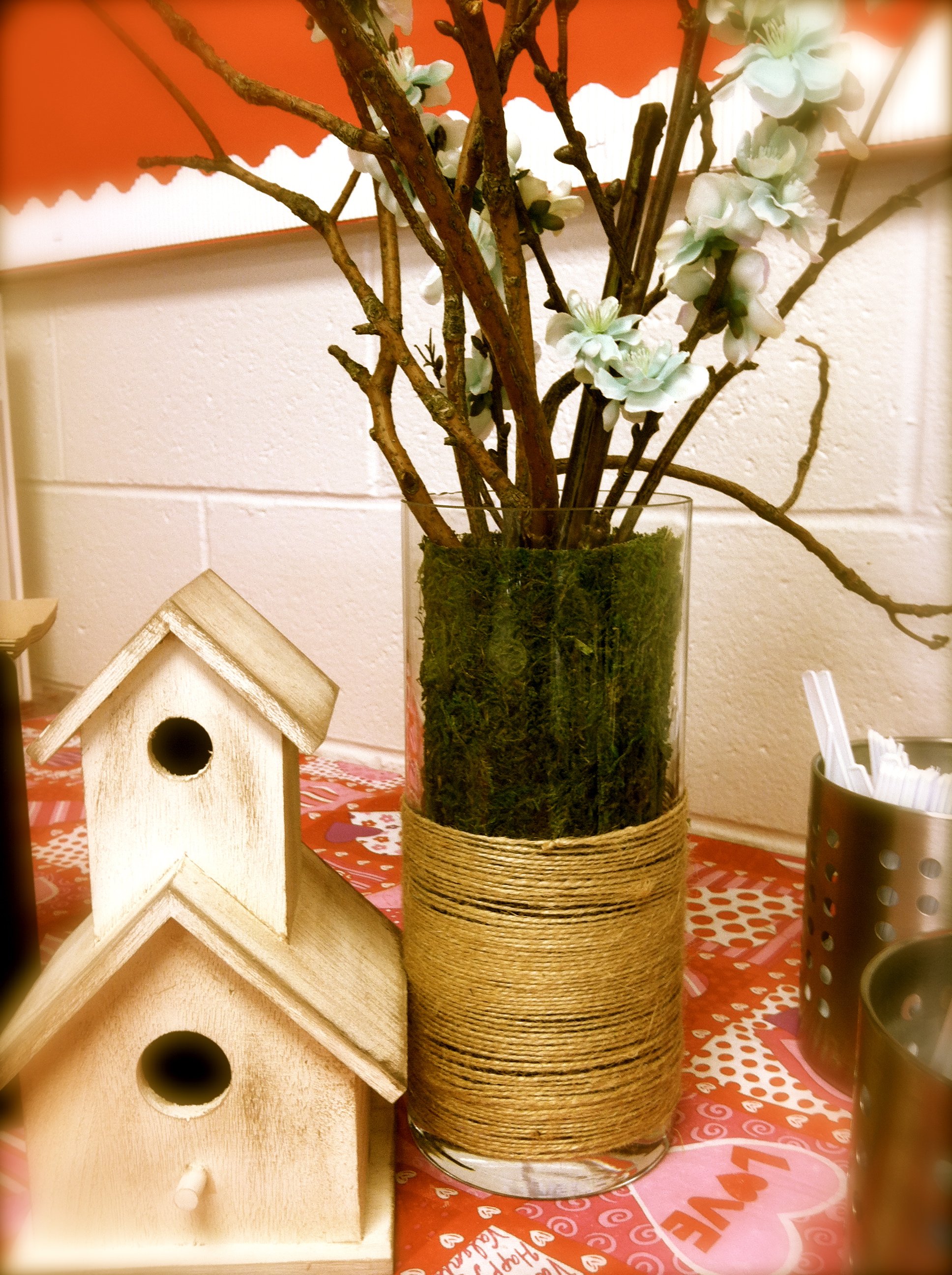 Then I just used the nests and eggs for the area where the food was served. I used some fabric that I had for the base and spray painted some jordan almonds to make them look like robin's eggs and also made a baby shower sign using scrap paper.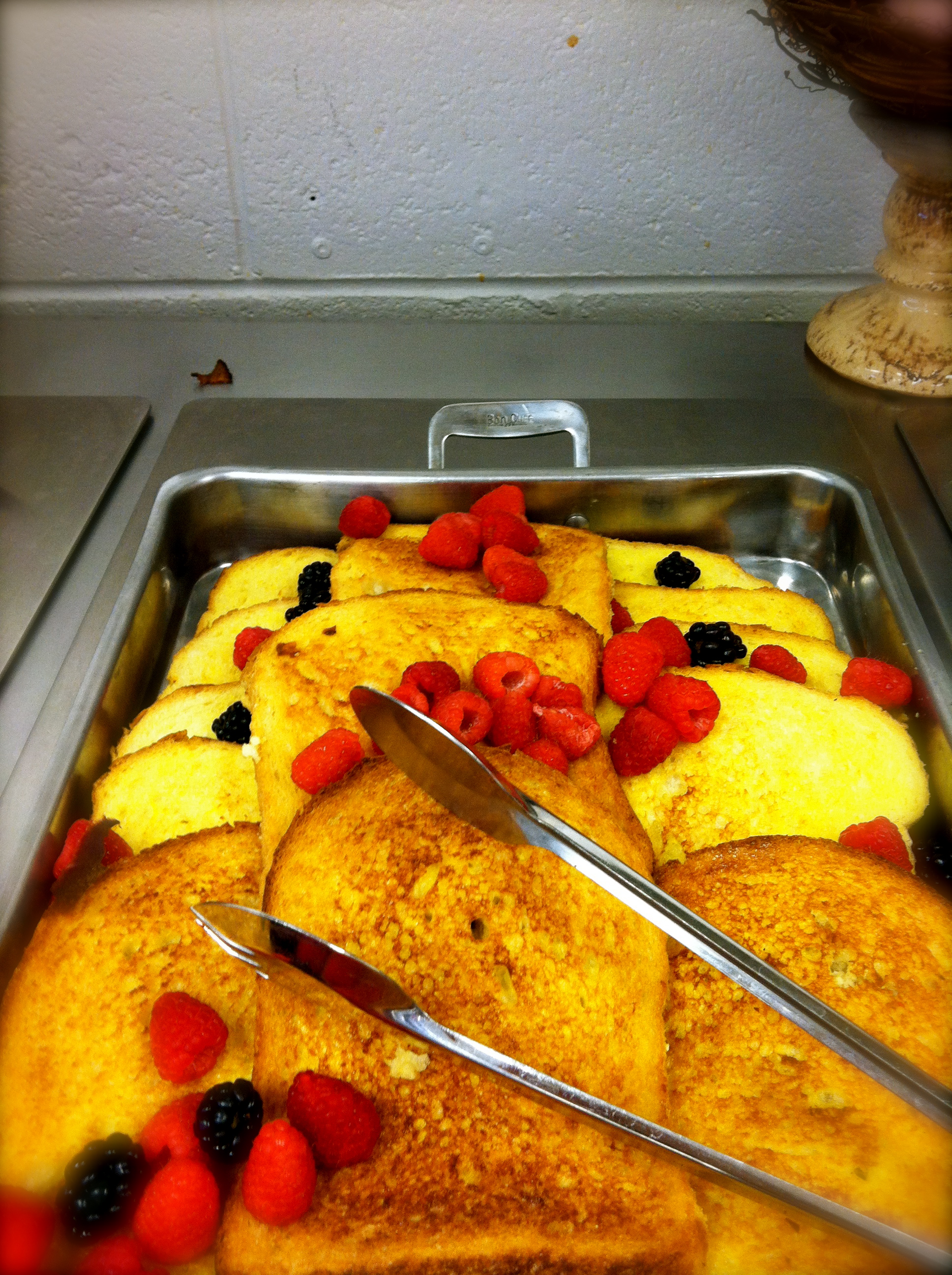 It was a sweet little gathering to celebrate the soon to be here babies!
Happy Monday!