Now that school is officially over I get to clean things out! This might be my favorite time of year. Every year I decide what I will keep and what I will throw out and then at the end of the school year I ask myself…did I use any of these things at all this year? If the answer is no, then I chuck it. By chuck it I mean I put it in the faculty room and write" Up For Grabs!" I've had these math games forever and have always felt guilty to get rid of them but it was time to depart from them and get the clutter out.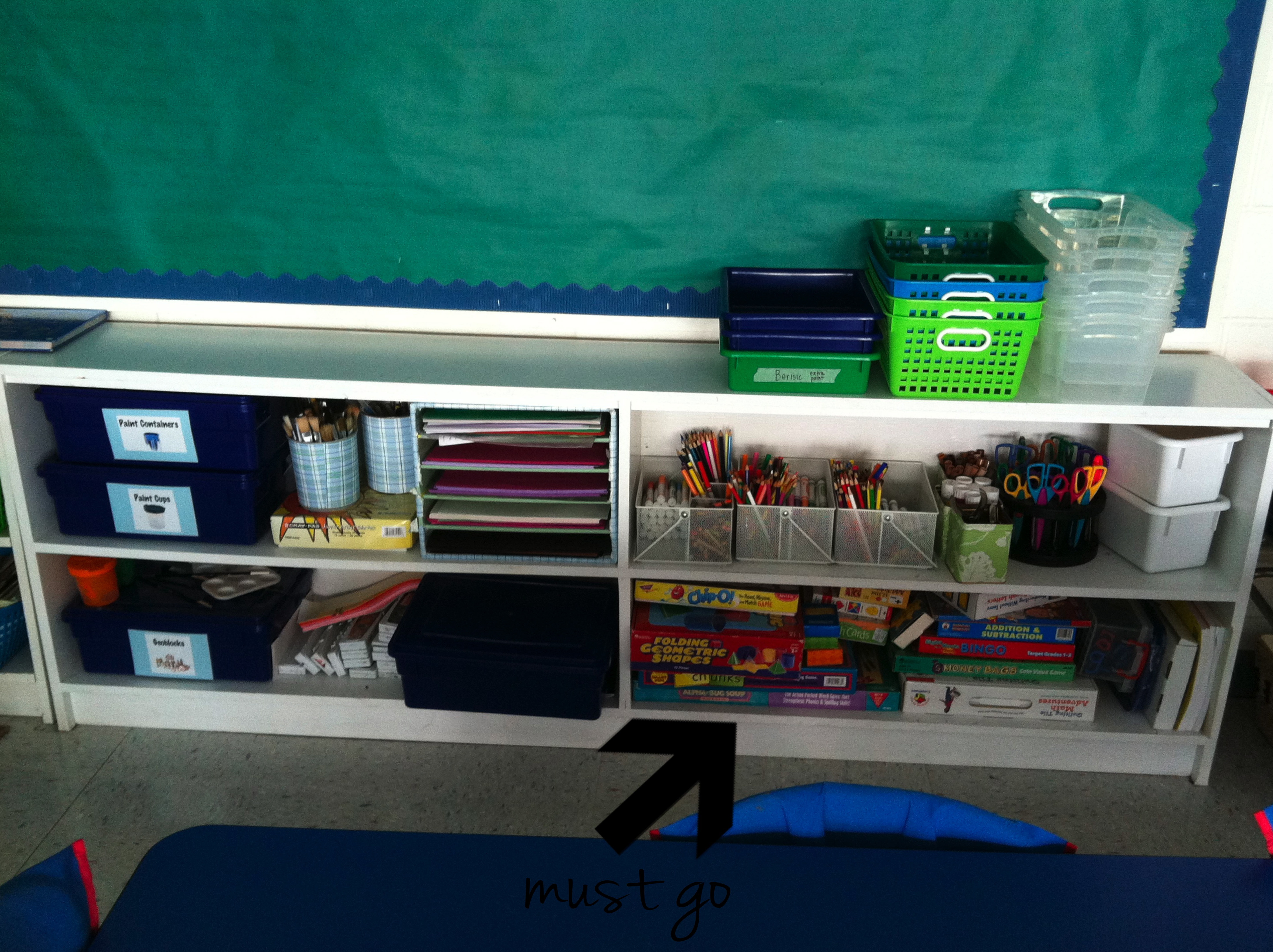 I also wanted to replace the dark blue bins with something a little more neutral. Naturally, I had a field day at the container store! Another change I made to this space was replacing the bulletin board paper with some blue burlap. There is nothing more time consuming than having to replace paper every year but with fabric it goes up and stays up! The color theme I have going on in my classroom are blue/green/neutral. I am not a fan of yellows or reds in a classroom, I find those colors very distracting. To me a classroom should be calm and serene and the less distraction the better for the students. With that in mind I decided to replace those bright green bins you see in the top pick but that will be another post! Now back to the spot at hand. I have these clear containers that hold folders and the labels that they had were pretty boring so I wanted to spice things up. Let's not forget my classroom is like my second home 10 months of the year. 
I wanted to use a decorative pattern so I played around with a few things and then ended up using my blog header as my inspiration.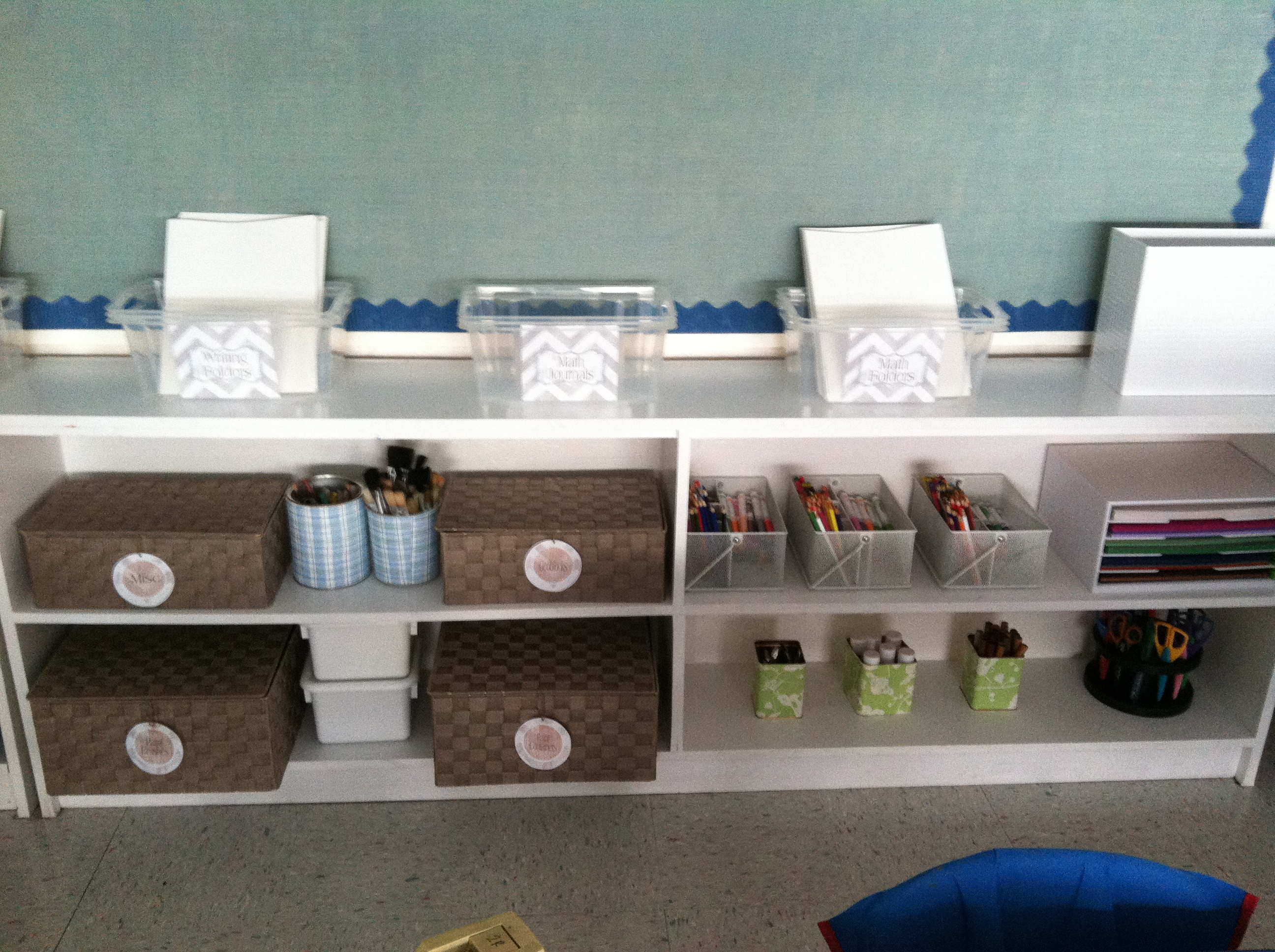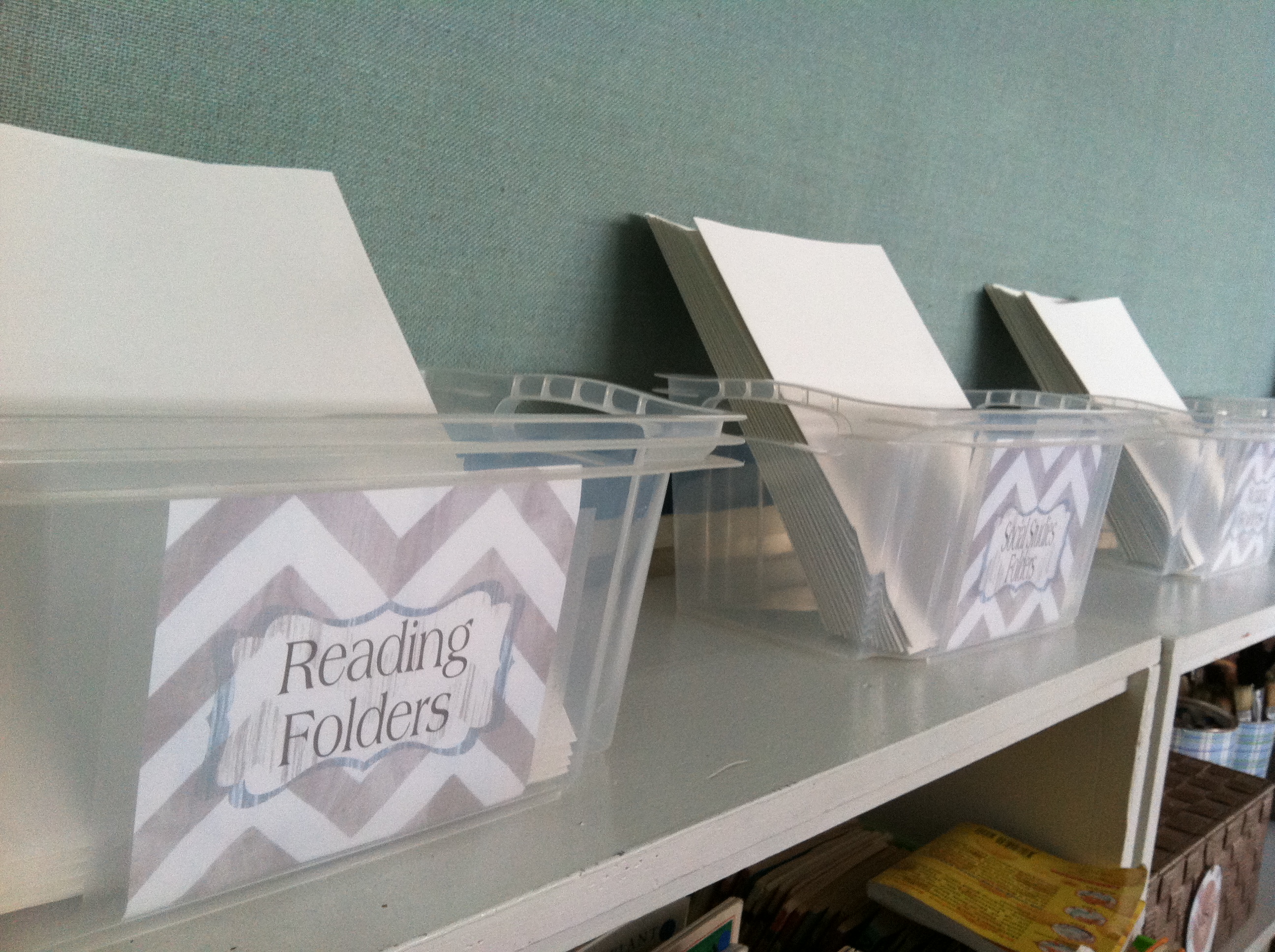 Old coffee tins are what hold the glue and other supplies. I wrapped contact paper around them. You can see how I did that here.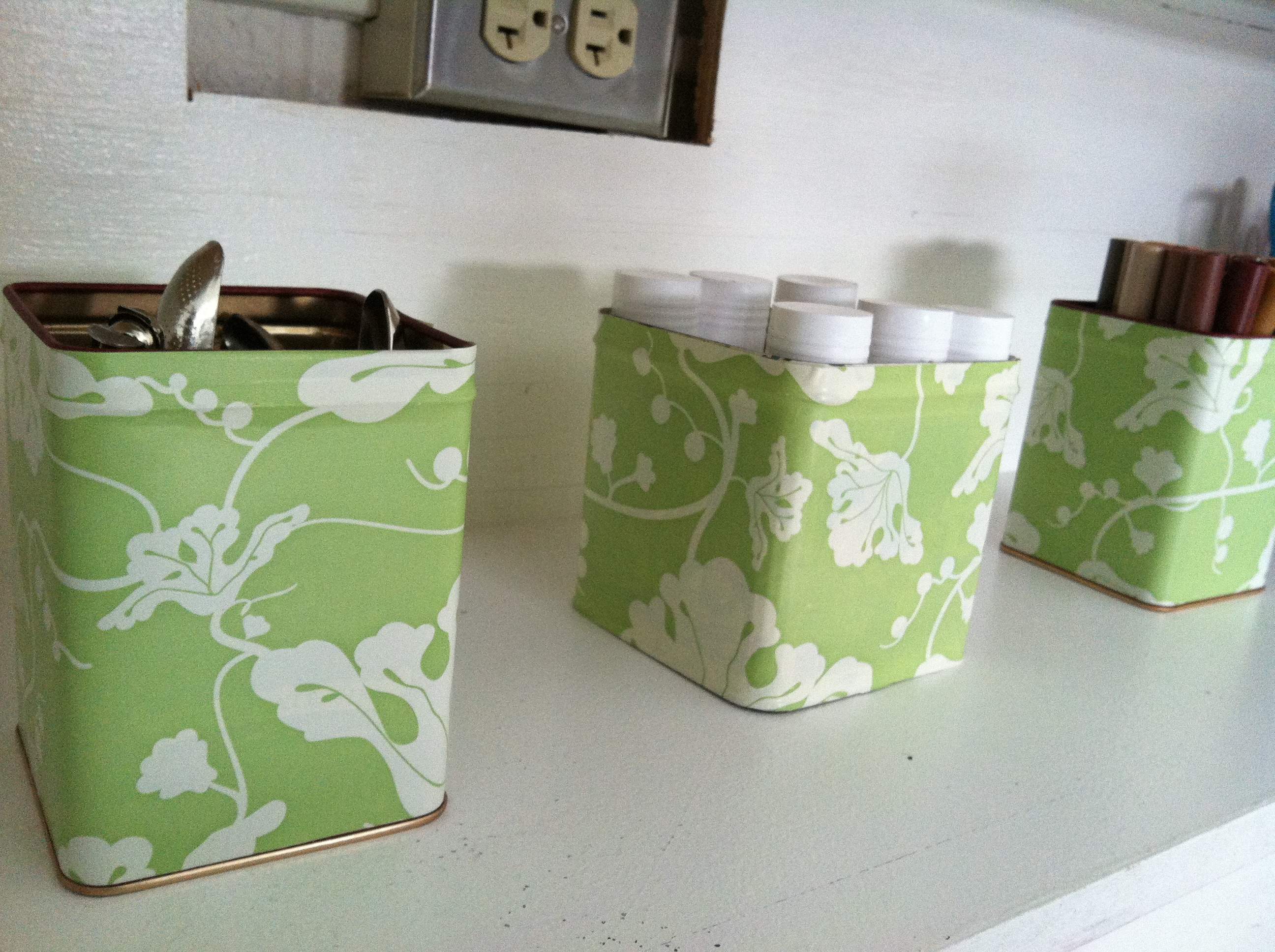 The caddy that holds the markers/colored pencils/crayons are from container store. You can find them in the kitchen area. They are used to hold utensils.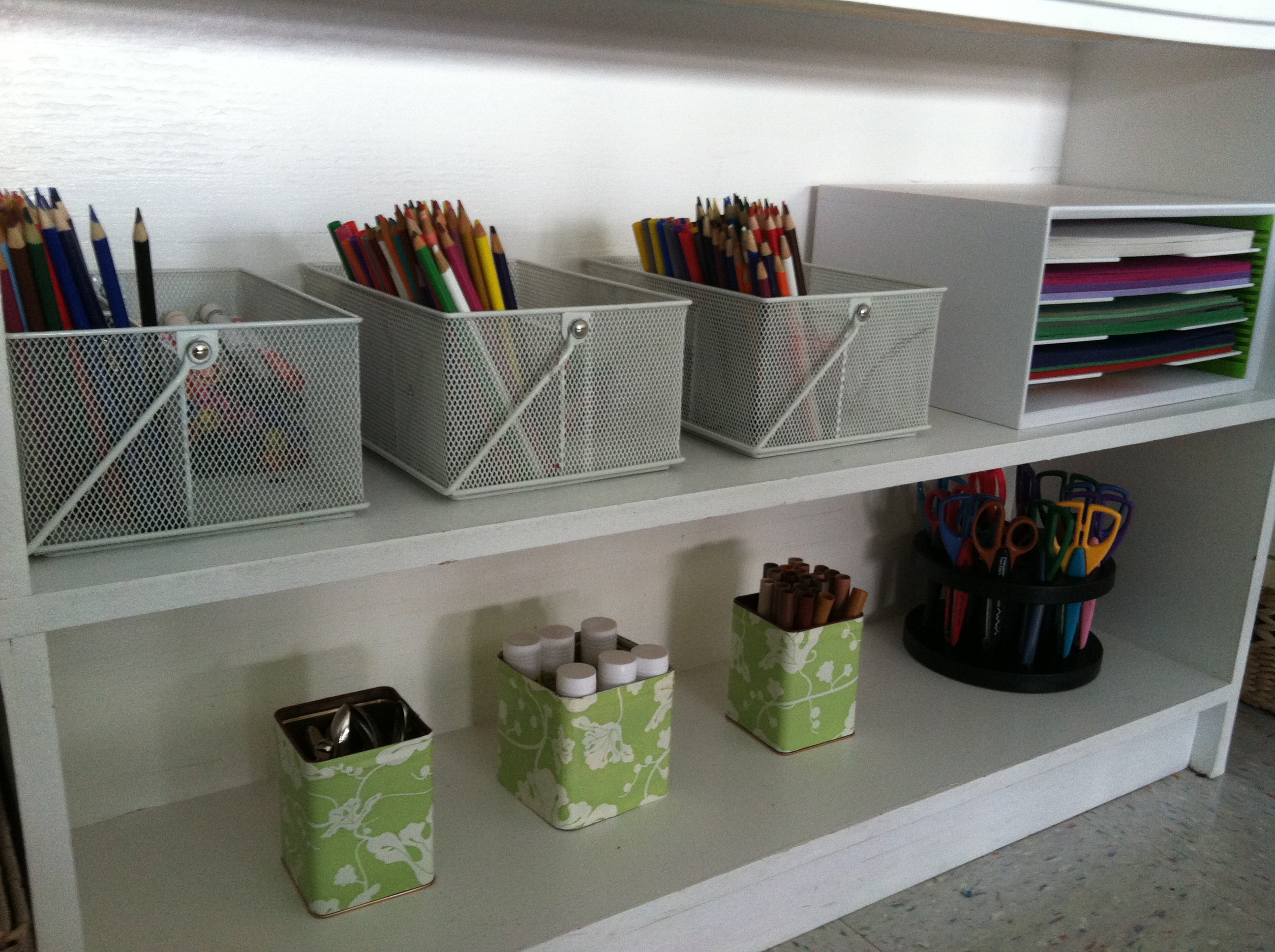 I love how simple everything is and clutter free!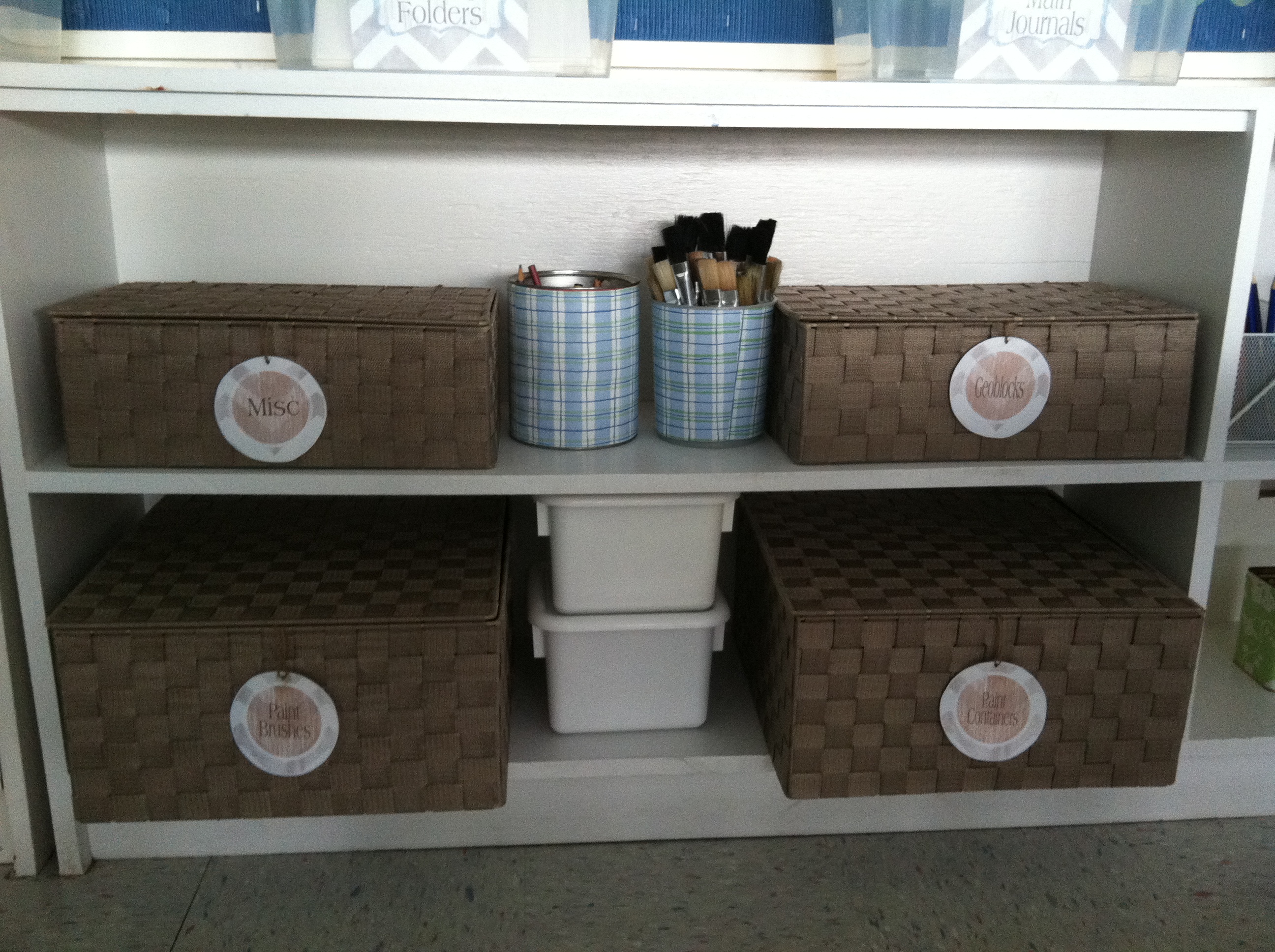 There are a few more things that I need to label but I love getting a head start on all of this.
Another fun and exciting thing going on is this weekend is my cousins wedding!! I'll be heading up in just a few and I can't wait! I'll be Instagramming the whole event so if you want to follow you can find me @cinderella818 or like made2style on Facebook!
Have a fabulous weekend!