Happy Birthday America!! I thought I would stop by today to share a fun 4th of July recipe. I have never tackled a red, white and blue treat before and after today I can say I still haven't tackled a red, white and blue treat. Confused? Well, I went searching around for something fun and easy to make for this special occasion and came across this recipe for a Jello Salad from Taste of Home.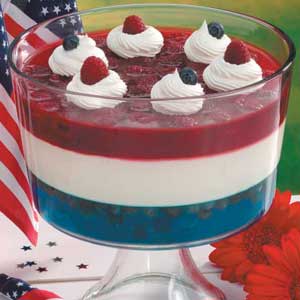 It looked simple enough but I didn't have a trifle bowl so I asked my cousin if she had one to borrow and she gave me the smart idea of doing it in a bundt pan. So I borrowed her bundt pan. I followed the recipe to a T. Not the smartest thing to do. See the one thing I didn't keep in mind was that when the Jello was firmed I would have to flip it over to release it and while I sprayed the pan enough so it wouldn't stick I forgot about one thing. Our flag is red, white, and blue. My salad is blue, white, and red – HA! You all get the idea right? Another thing I would do differently would be to ease up on the PAM! I clearly sprayed too much since I was in that "oh no it's never gonna come out" panic. The top isn't smooth at all but it still looks pretty good!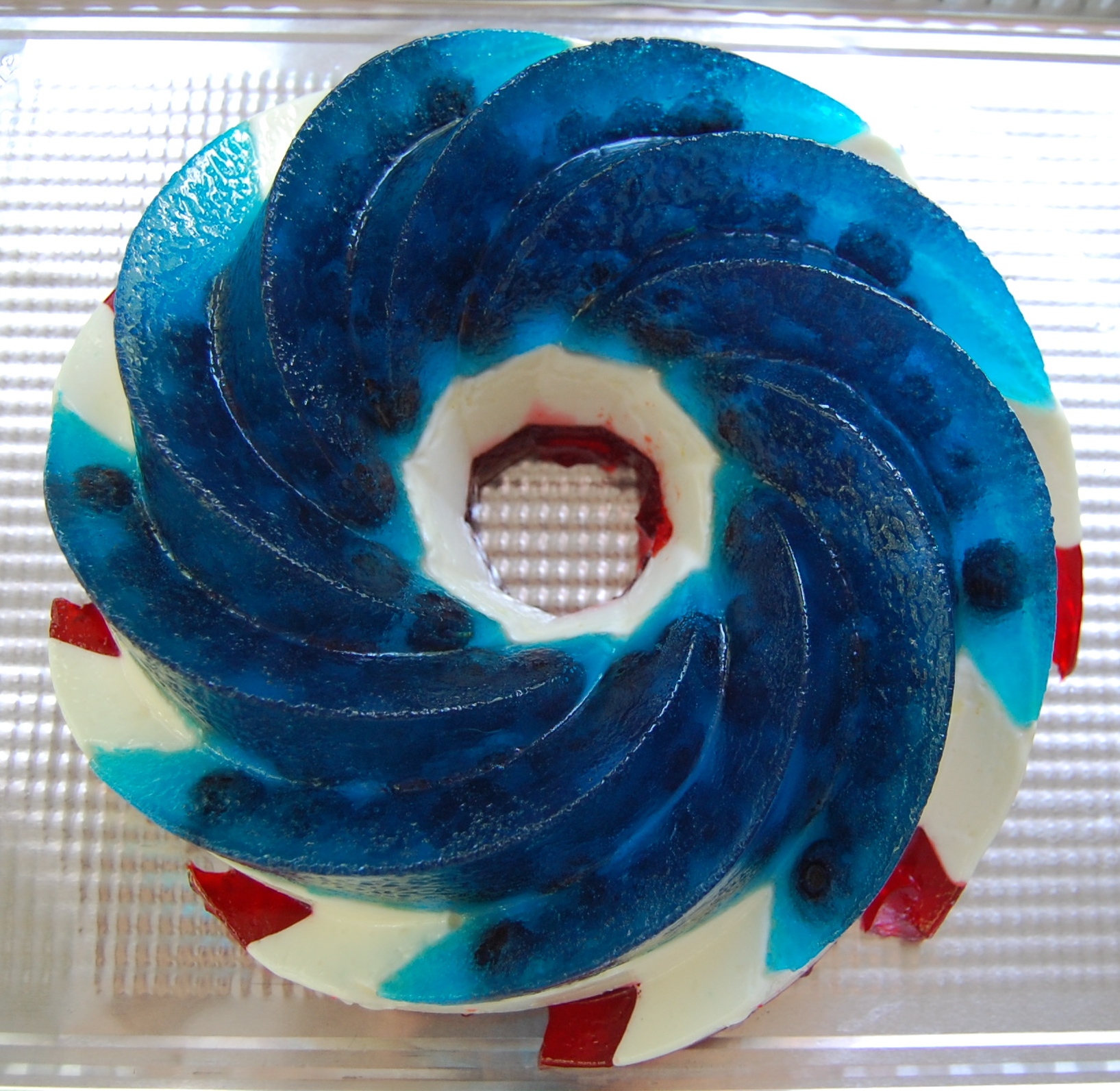 Have a Happy 4th of July!