You read it right. Not just your ordinary cheesecake…pumpkin cheesecake!! My favorite cheesecake of all!!! Growing up my uncle used to work for a baking company that made the most amazing cognac pumpkin cheesecake and every Thanksgiving it was all I looked forward to. Then he retired. Cue sad face. A few years later I came to find out that my local orchard, Outhouse sold the same exact cheesecake! While this was/is very exciting news I thought it was high time I figured out how to whip myself up the cake I have come to love. Now when you love something this much finding the right recipe is daunting! I searched and searched and it seemed that every recipe I found called for different ingredients. Some used allspice, some just nutmeg and cinnamon. Some used 4 packages of cream cheese, some 3. I decided to mix and match some recipes and thought if it didn't taste right then I would try again. Lucky for me it was perfect! I am thrilled with how good it came out! So creamy and pumpkiny! The best part was it is very light. So light in fact you won't feel guilty having more than 1 piece! I sure didn't.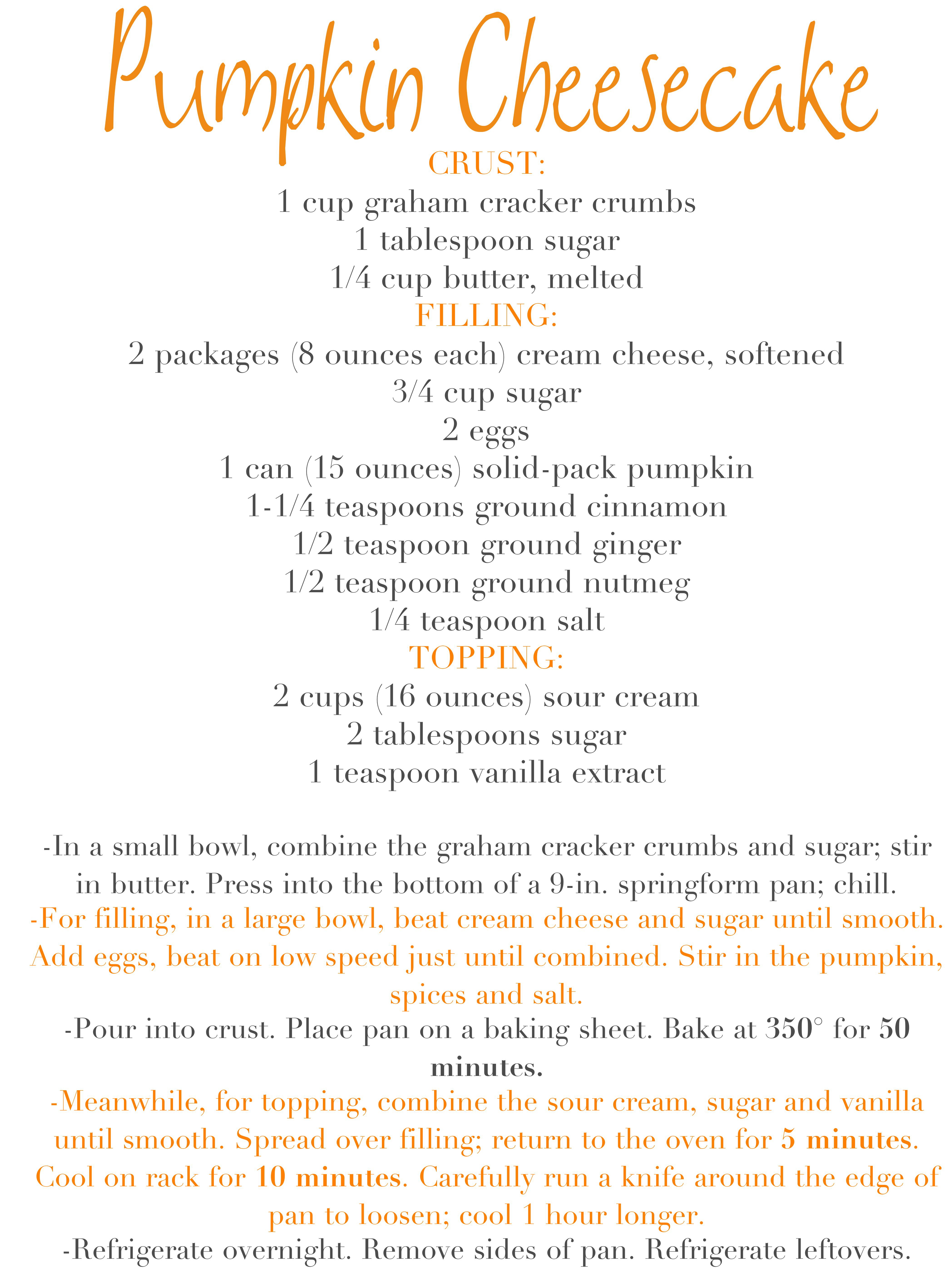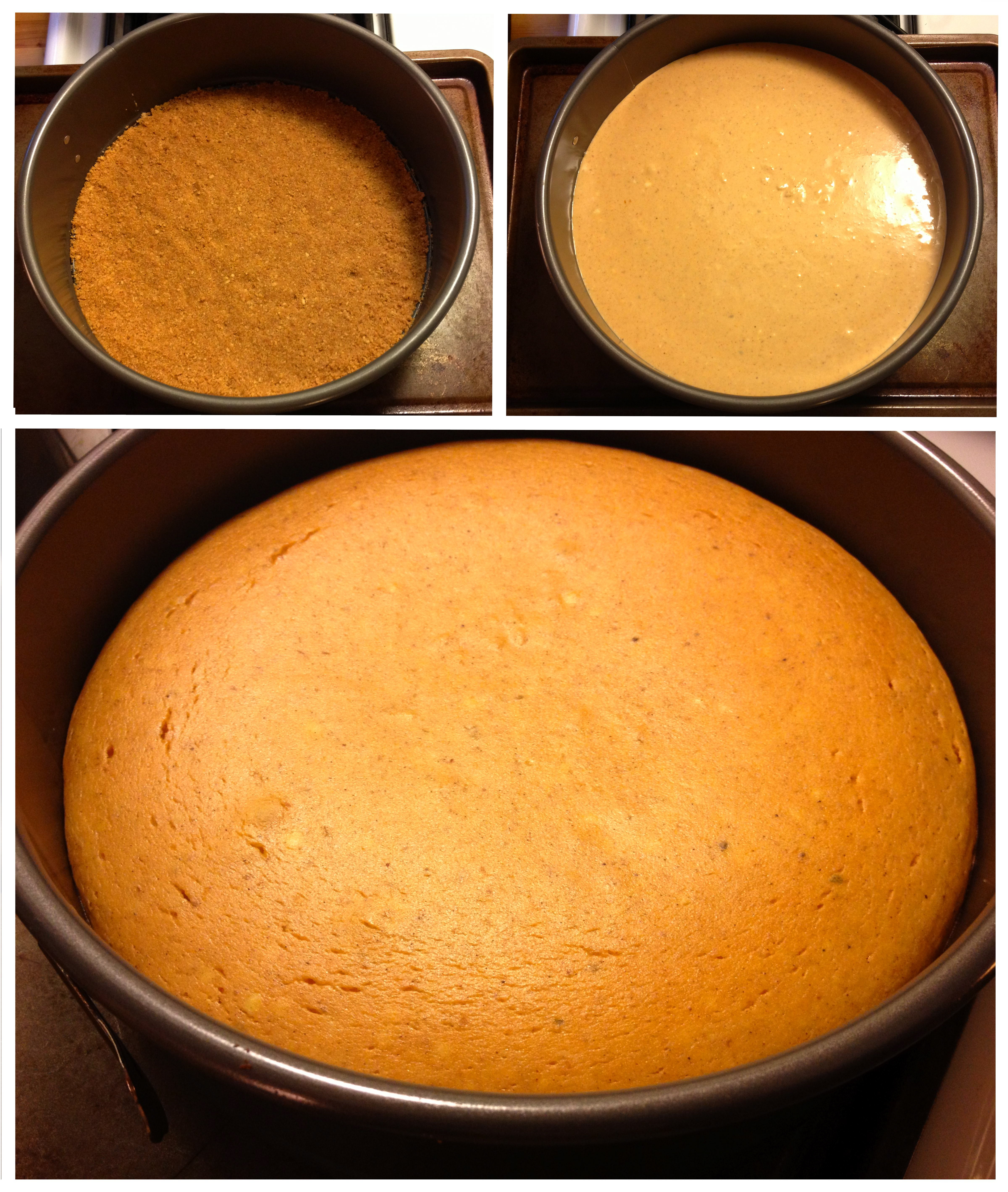 Now once I made the topping and cooled it overnight I pretty much devoured it before I snapped the picture of it whole! Luckily I was able to grab a slice shot before there was nothing left!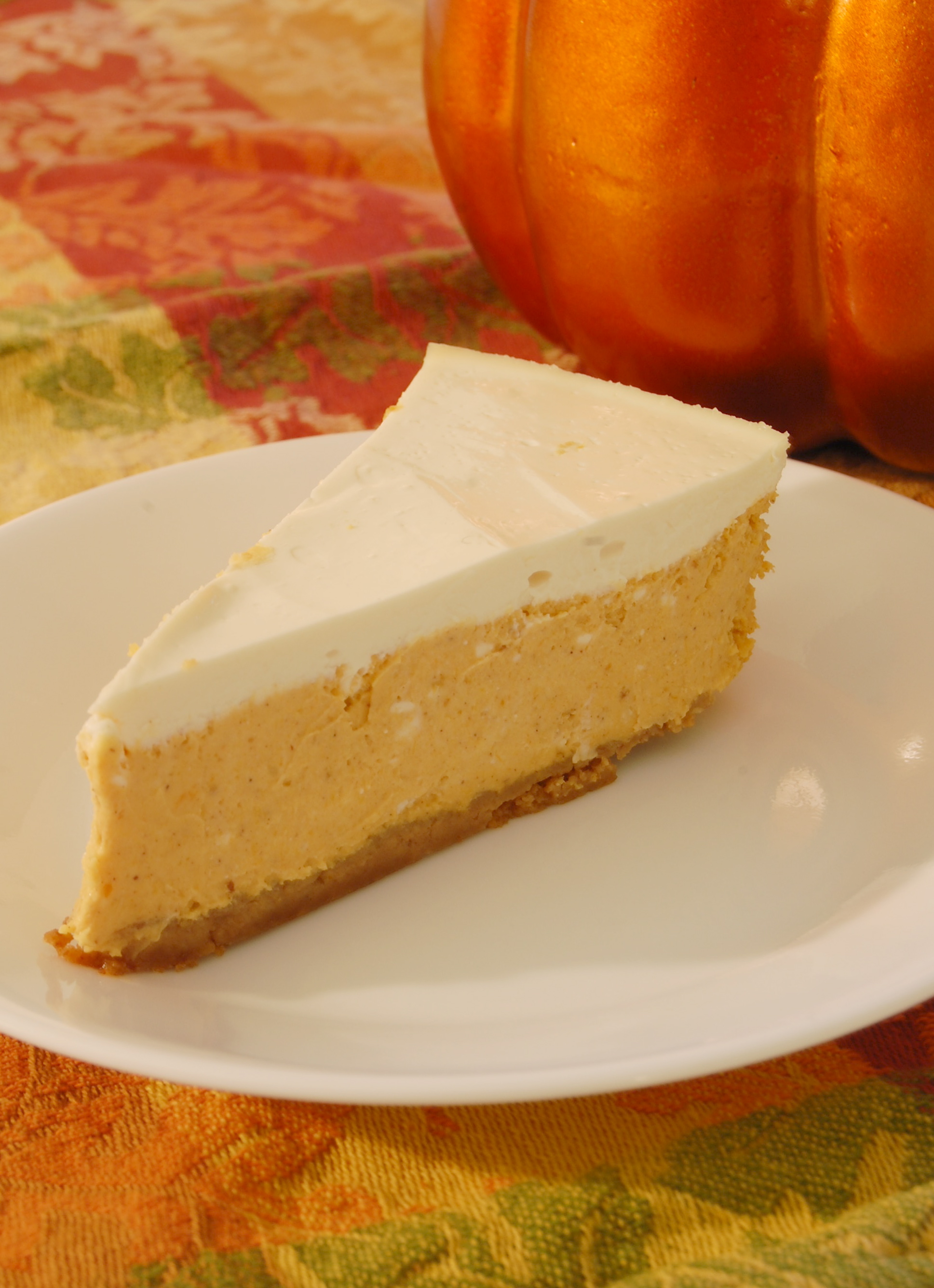 If you're looking for a Thanksgiving dessert this year, trust me, this will be a winner at the table!