I can't help but think of Joey from Friends saying Nuttersut Bosh every time I see one of those crazy shaped fruits! Yep, it's a fruit people, I googled it. Whenever this time of year comes around I get extremely excited for home cooked comfort food! I love cooking so when I was at the grocery store buying some ingredients for the pumpkin cheesecake I made (I'll be posting about that tomorrow!) I decided to grab one of the winter squashes and whip up some soup.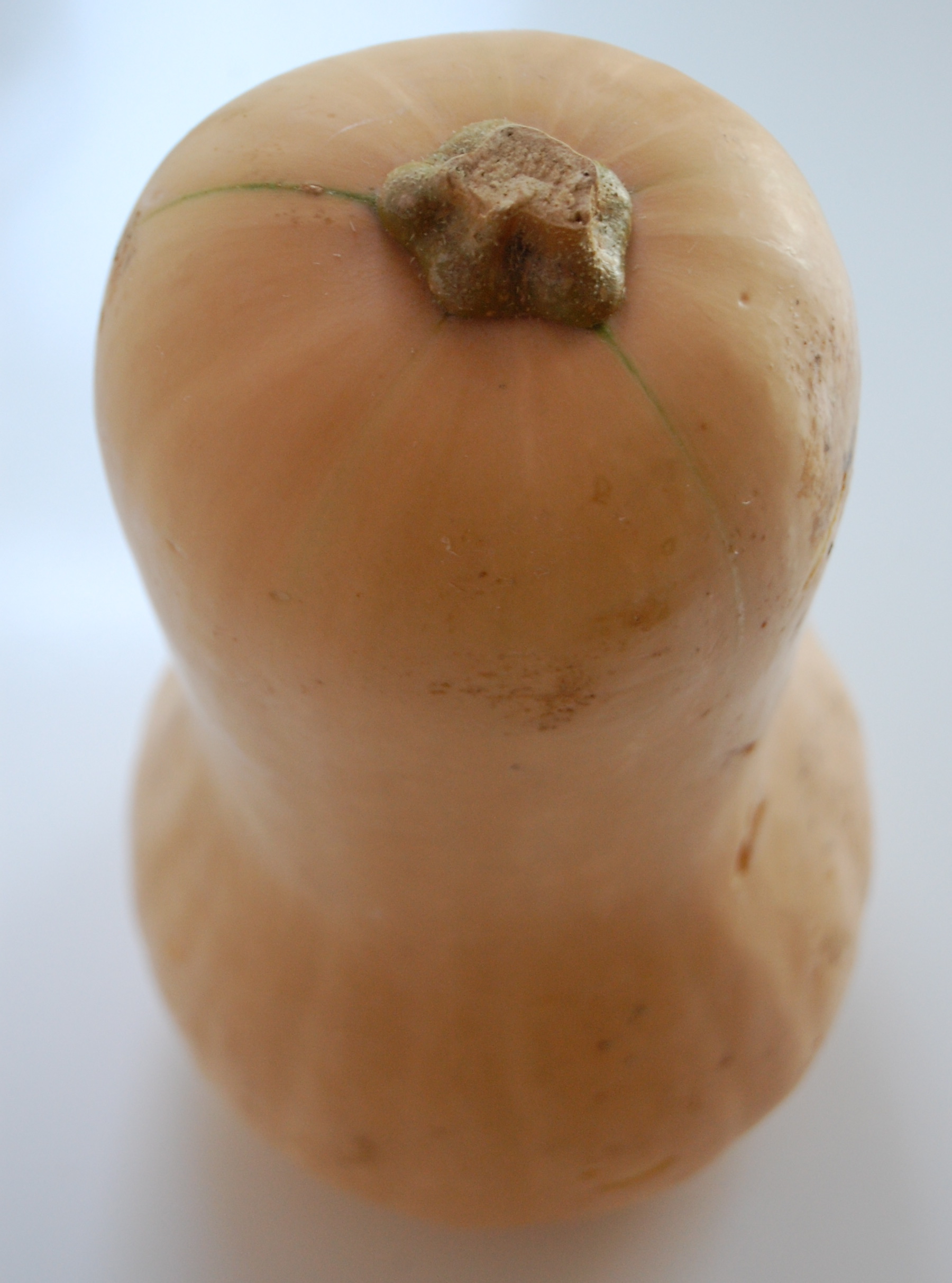 All that's needed to fill your belly is:
1 butternut squash – (this one was 3 1/2lbs.)
1 medium onion
2 tbls butter
6 cups chicken stock
nutmeg
s/p
Cut the squash into 1″ cubes (here's a link on how to do that in case it's new to you).
Melt the butter in a large sauce pan, add onions and cook until translucent.
Add the stock and cubes and bring to boil.
Cook until squash is tender, about 15-20 minutes.
With a slotted spoon, scoop out the squash and onions and place in a blender and puree. (I did mine in batches)
Add nutmeg and s/p to taste.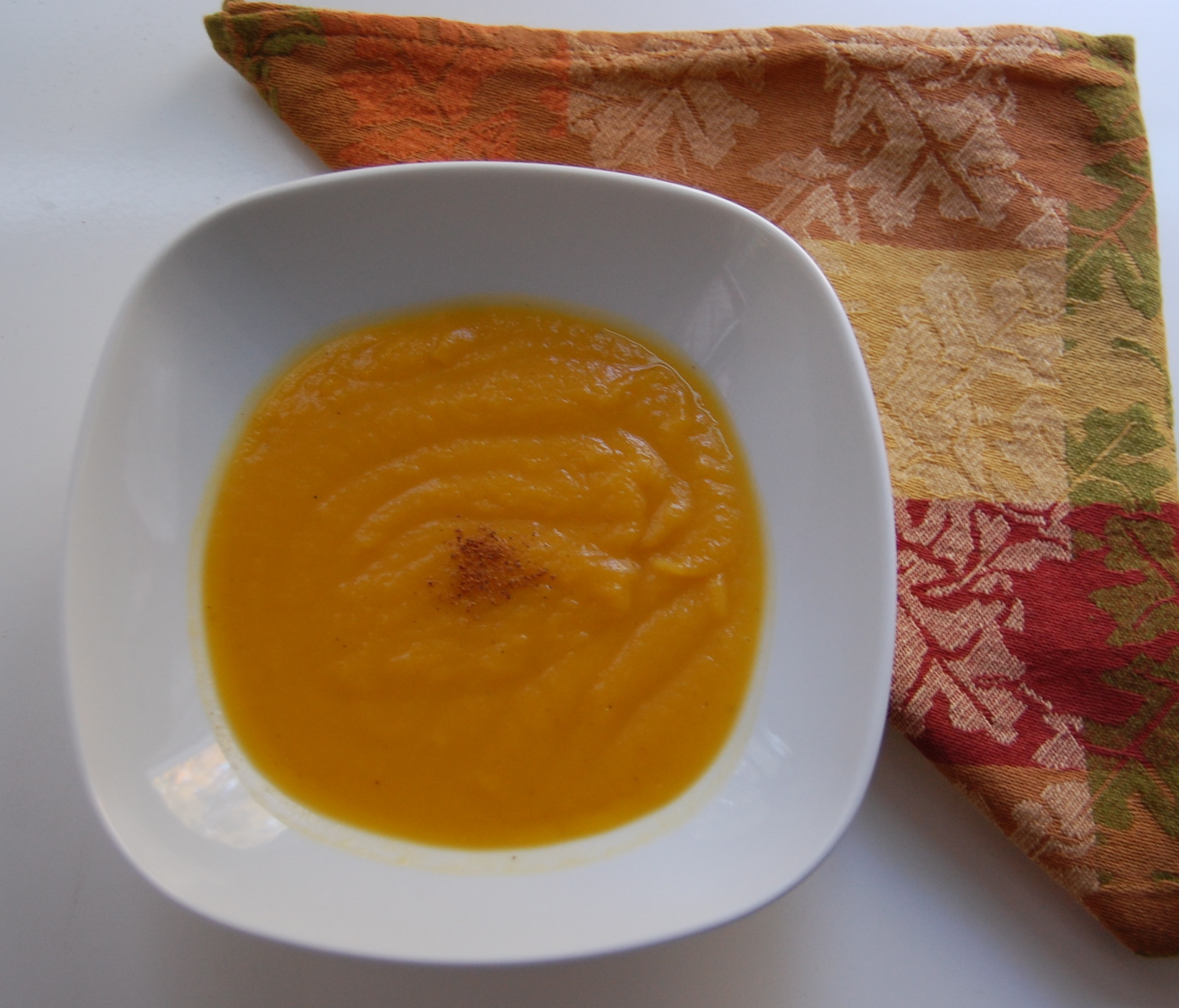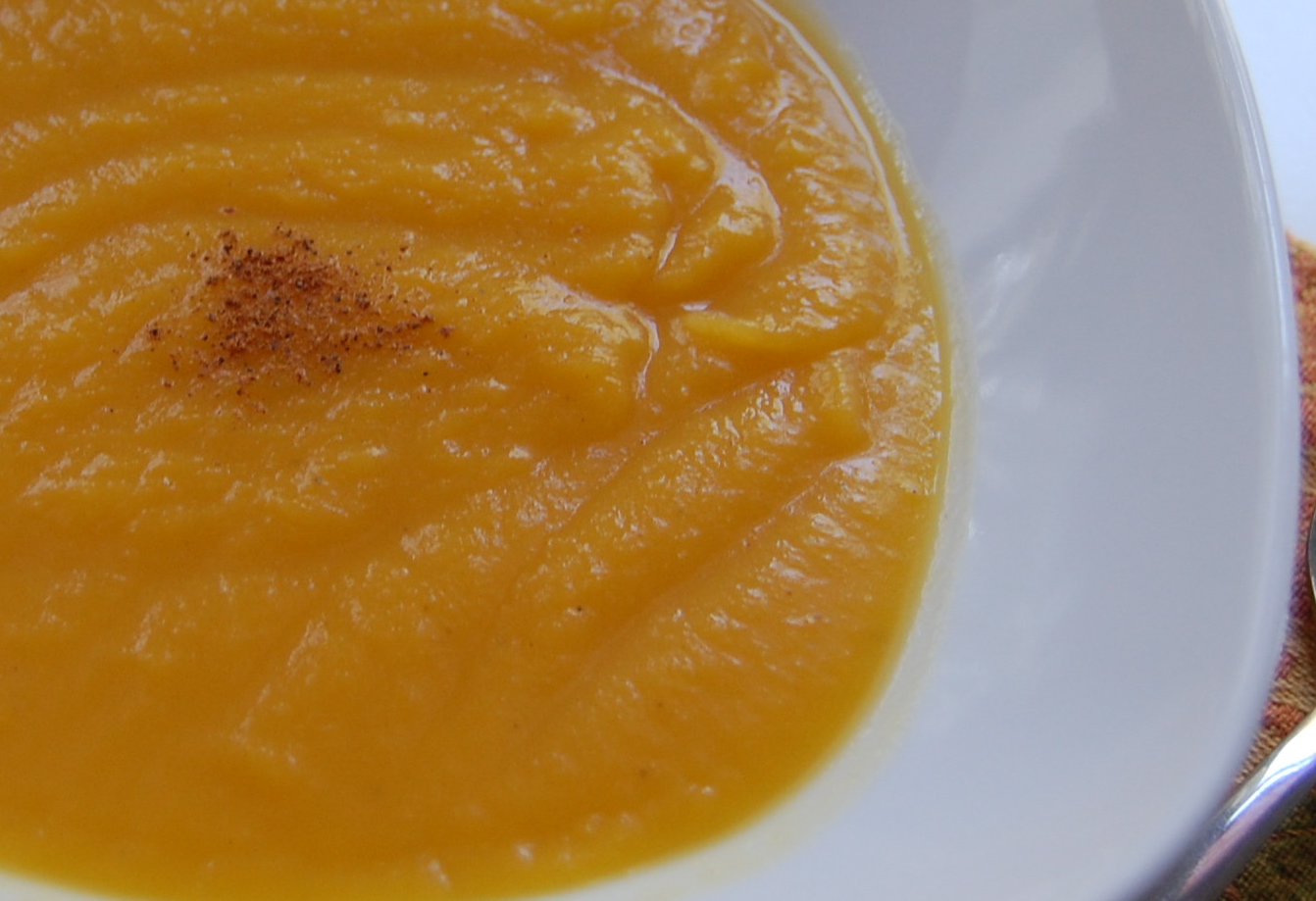 Have you made any tasty Fall recipes yet? Have a different recipe you love for butternut squash soup you want to share? I would love to try it!!