On Friday I shared this years Thanksgiving table so I thought I would quickly come back today to talk about what I did to set it up.  The idea was to keep it simple but to have a big impact.  Mostly everything I purchased came from Christmas Tree Shop or Michael's and other things I DIY'd.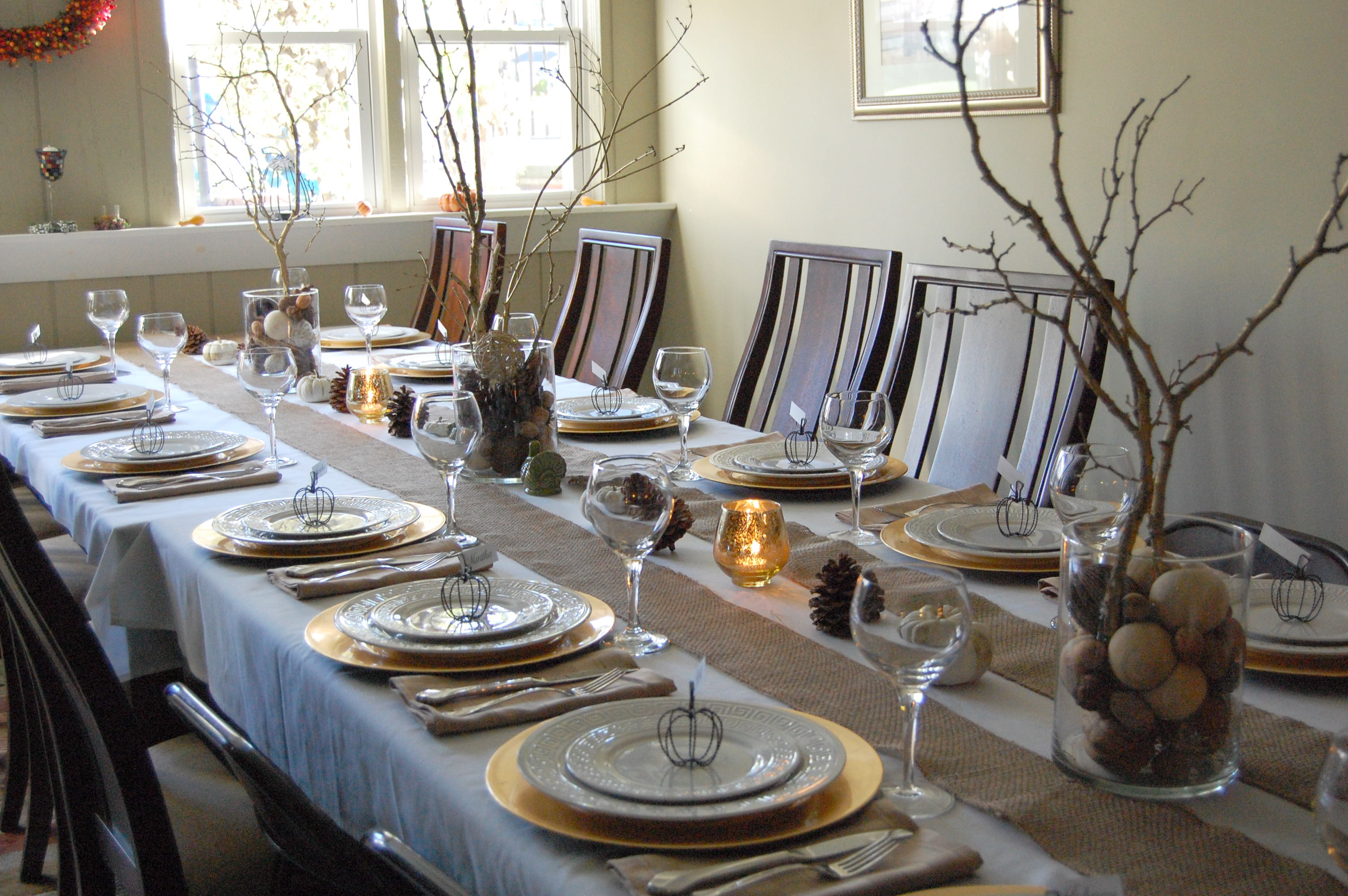 First the tables were covered with white table clothes and then I ran two strips of burlap that I had from Michaels. I also purchased the three vases and filled them with fillers that came from Christmas Tree Shop and then I just picked some branches from outside (thanks to Sandy they were everywhere) and spray painted them gold.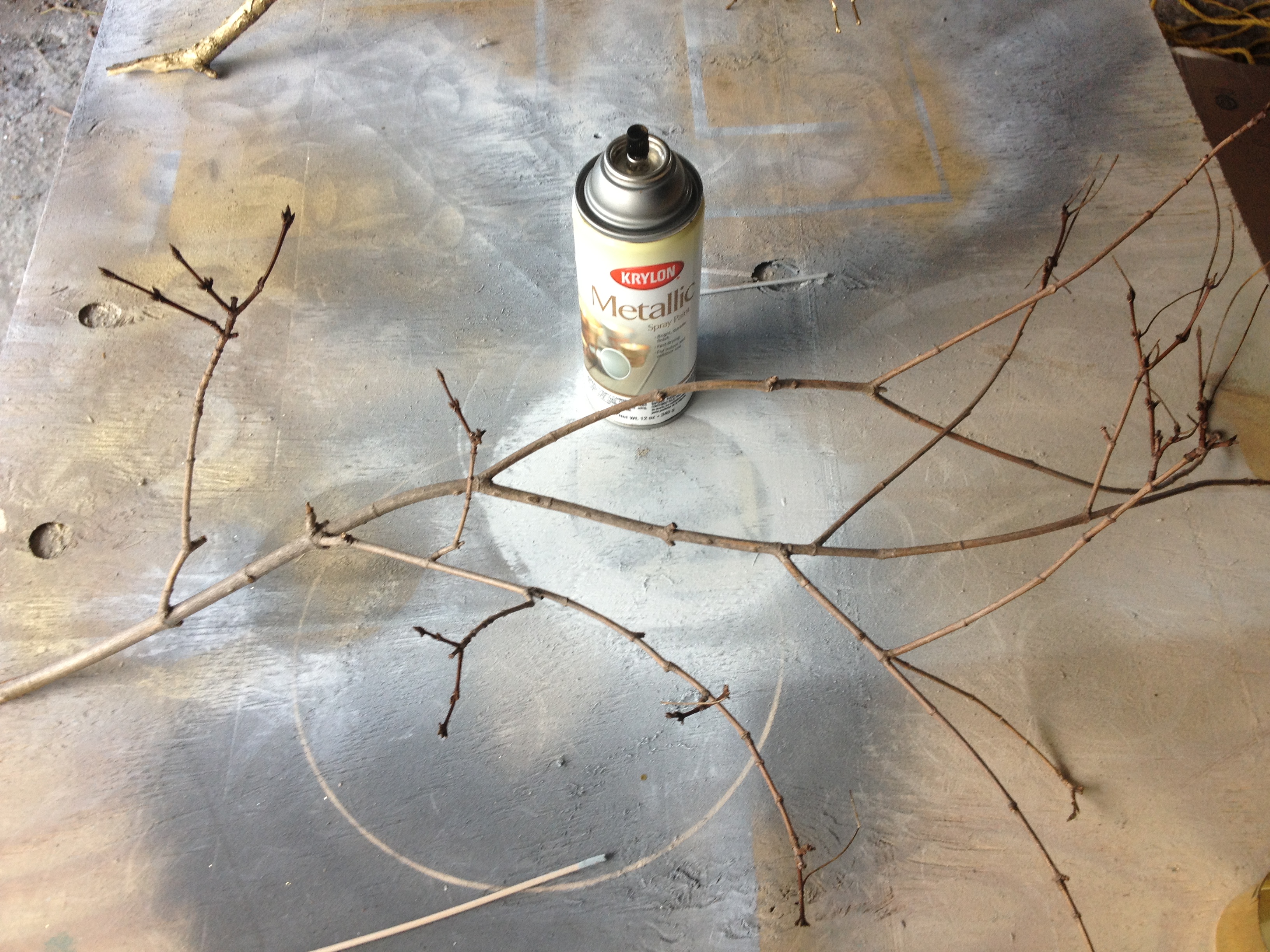 Between the burlap I laid some acorns (from Michaels) and some small pumpkins.  I didn't want the pumpkins to be orange but it is almost impossible to find white pumpkins at this time of the season so I just purchased orange ones at my local florist and then painted them.  For a little added touch I mod podged glitter on each of them as well.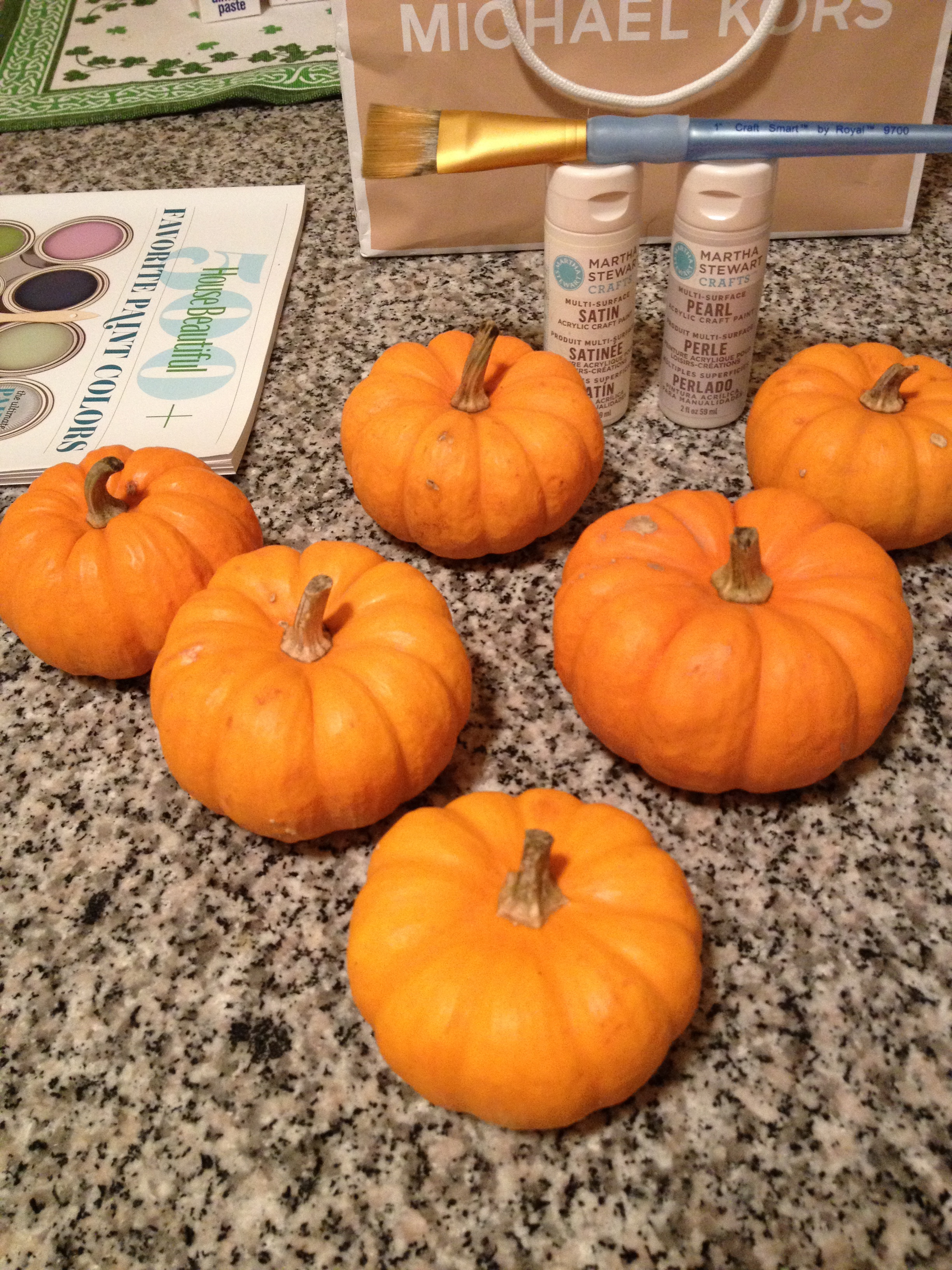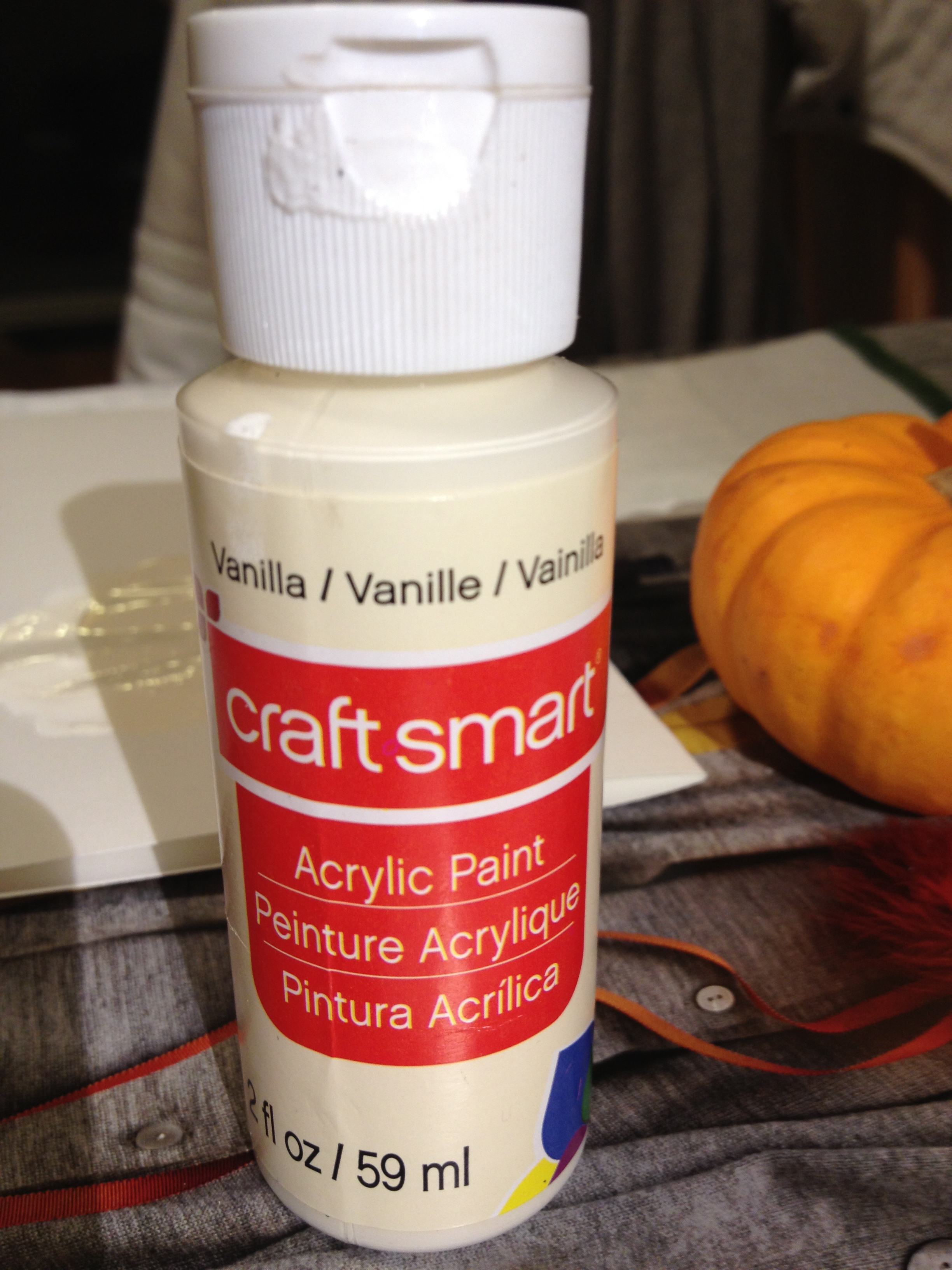 I found this acrylic paint worked much better than the satin Martha Stewart paint I had originally started with.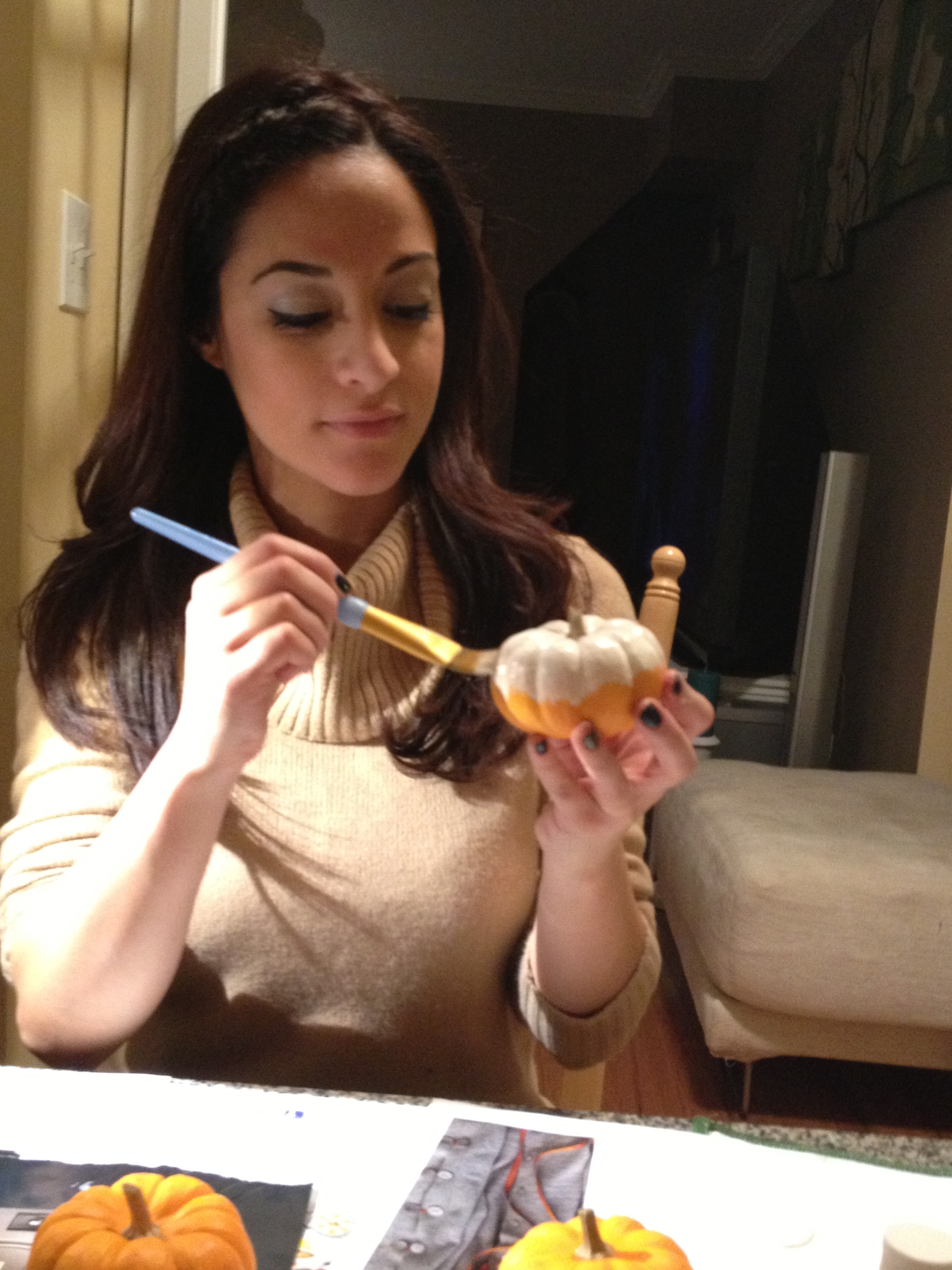 I painted 3 coats on each pumpkin.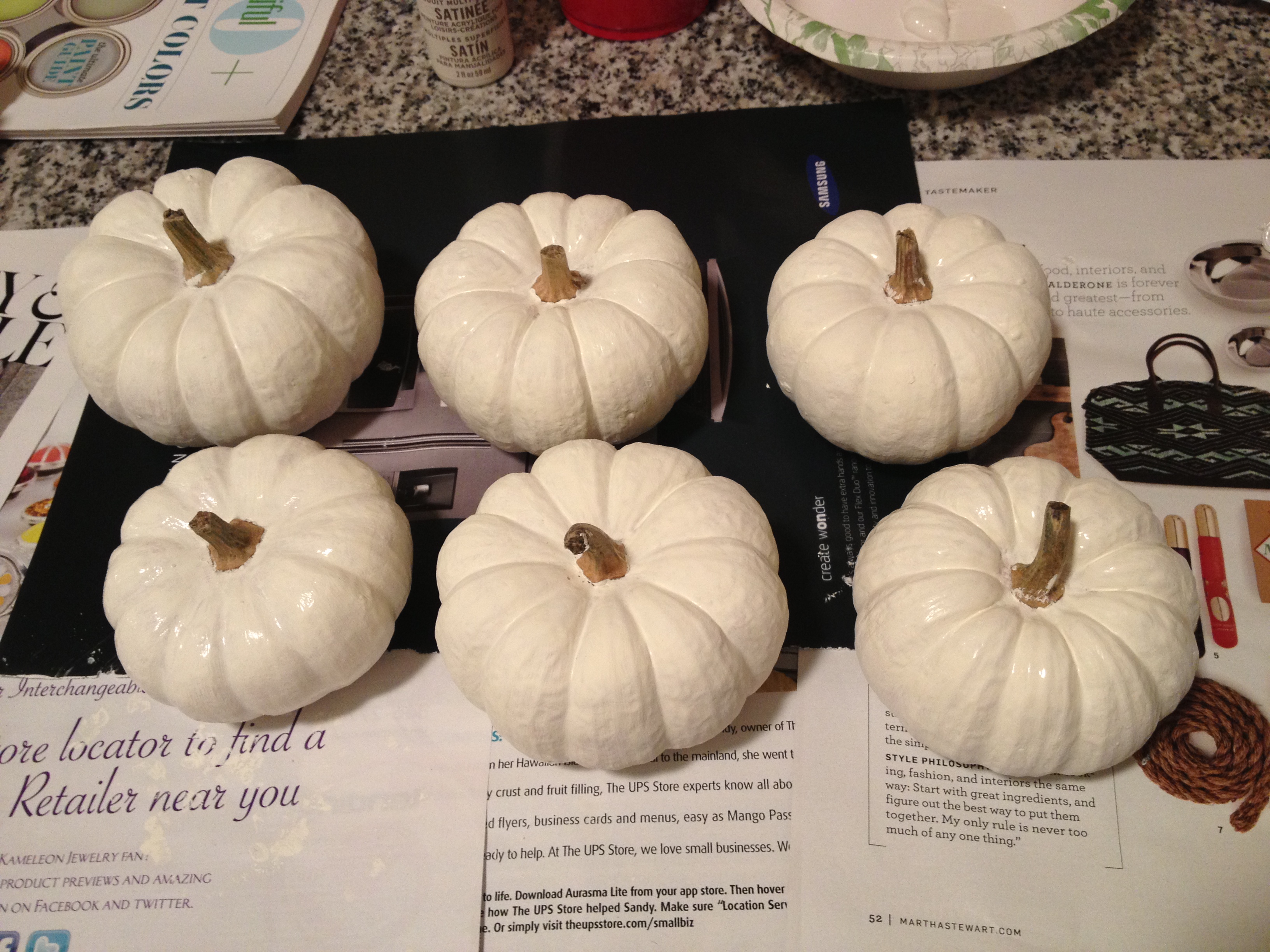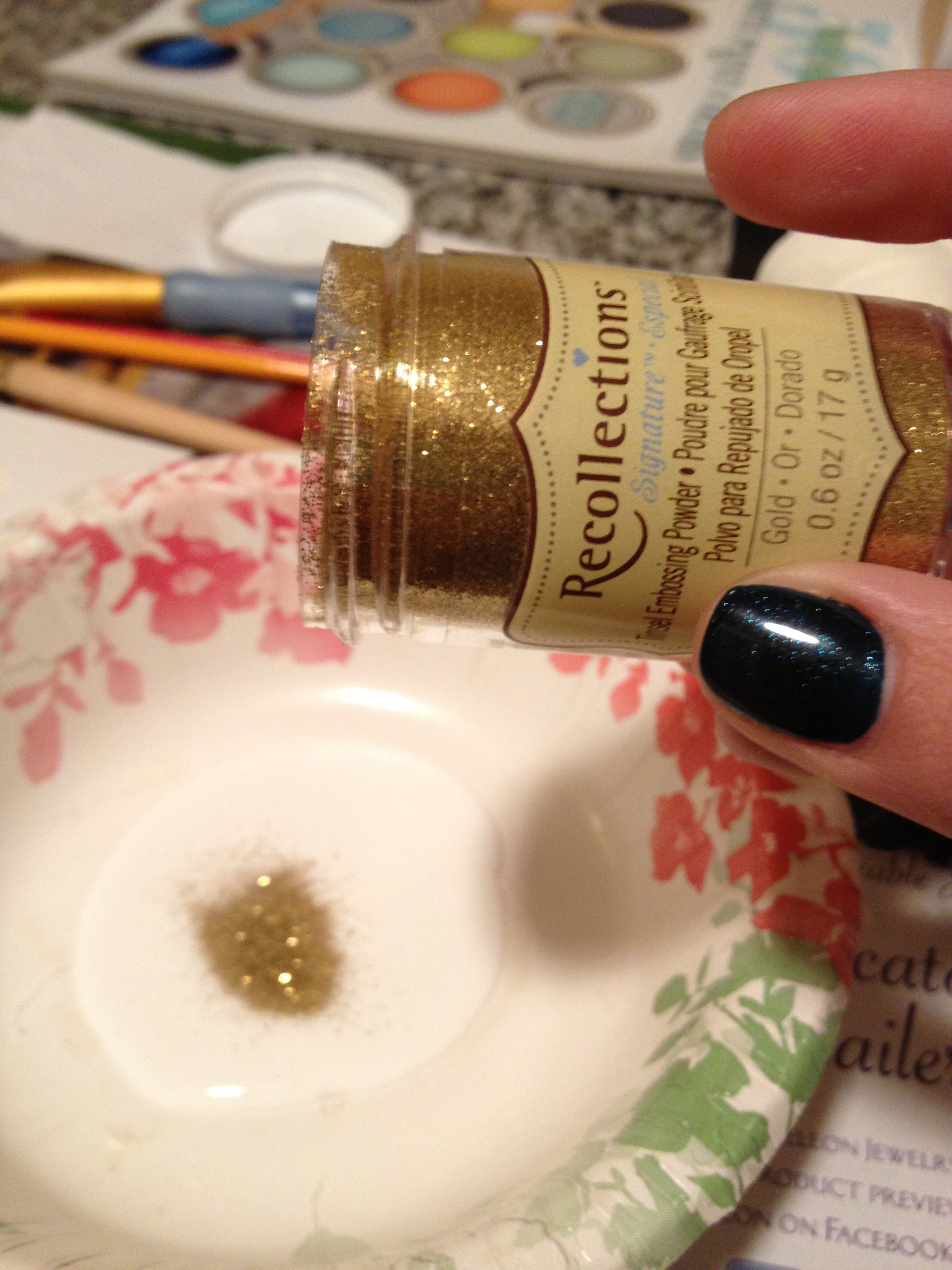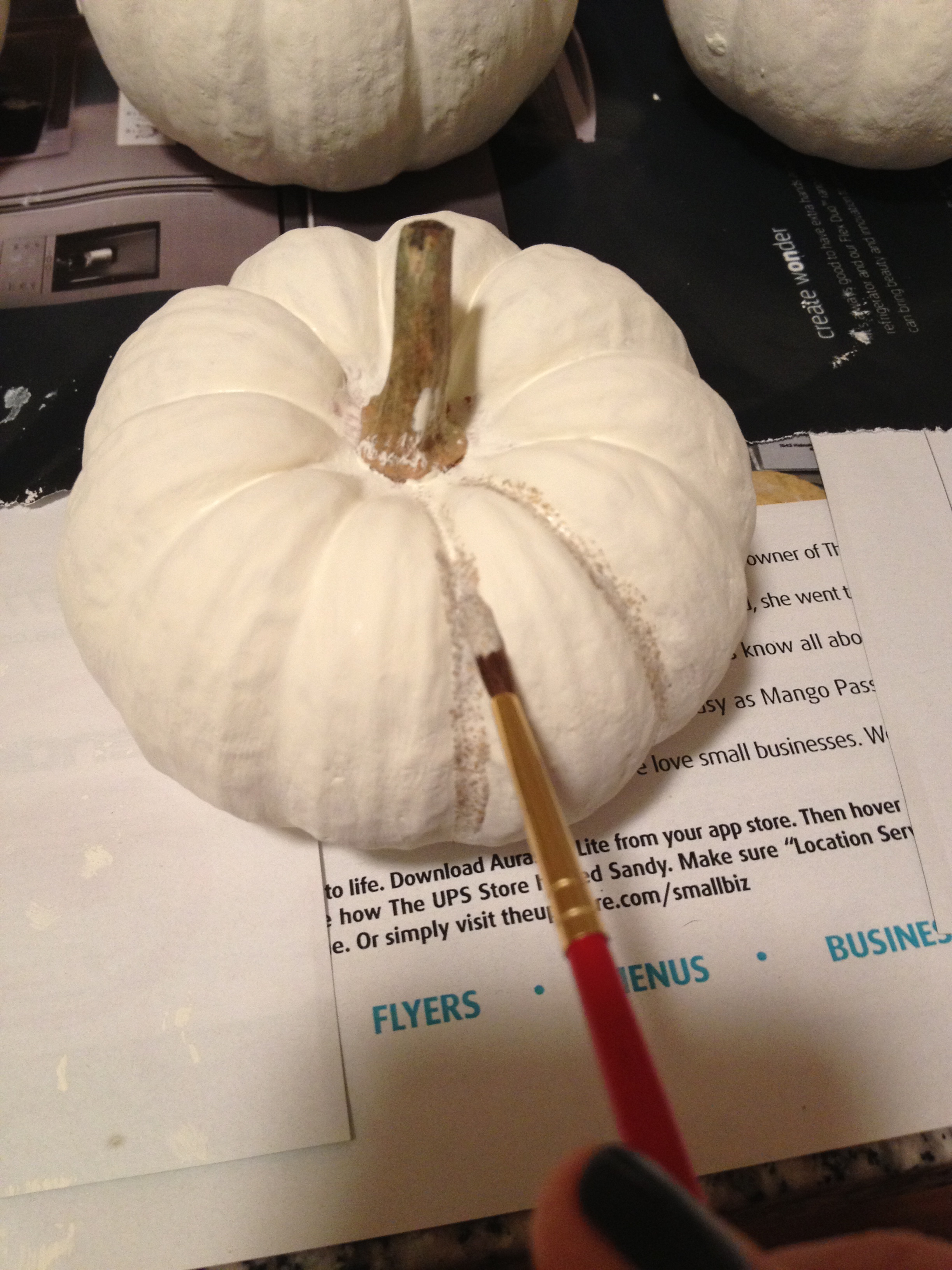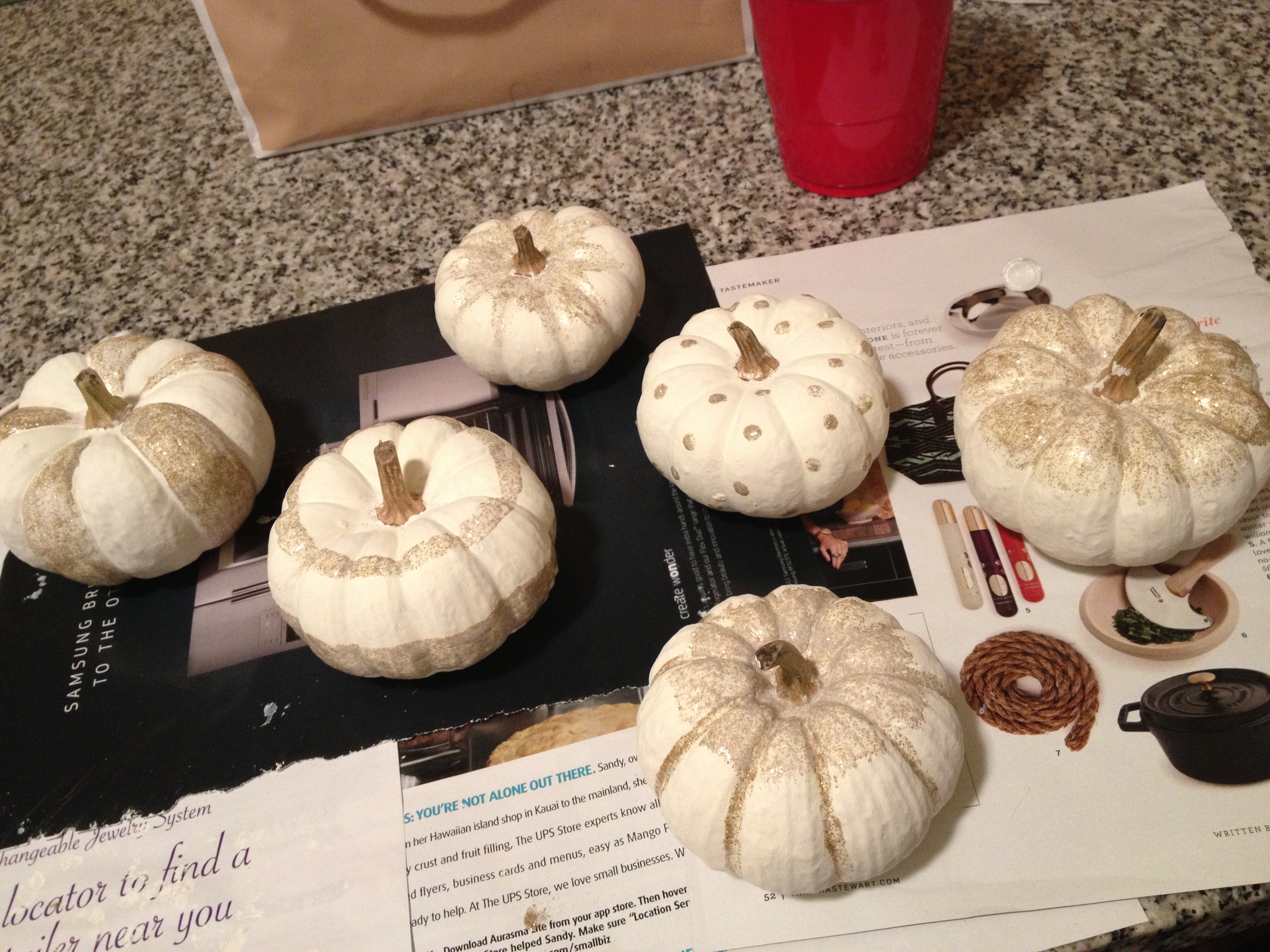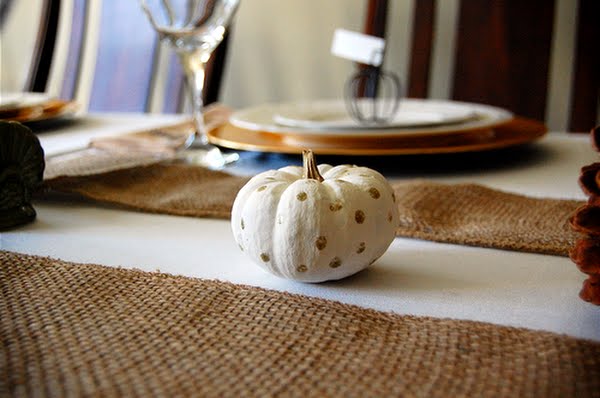 The gold chargers added some more of that glam to the table to go along with the natural feel.  I was very pleased with how it all turned out and the vase fillers can be changed out for something more Christmas like and the gold branches can easily stay!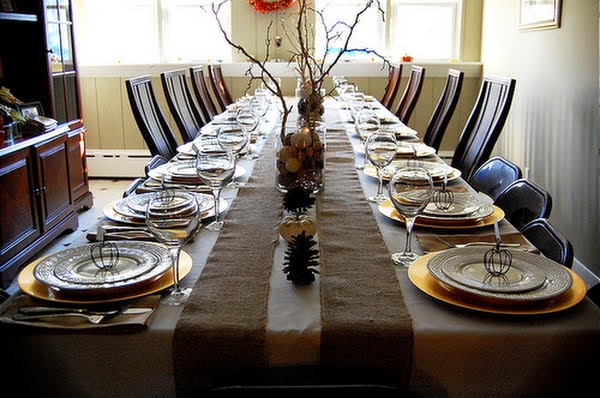 I'm linking up to the Dare to DIY party!