Hello peoples! It's Friday and you know what that means…the work week is over (YAY!)…tomorrow starts the last month of the year…only 25 more Xmas shopping days (EEK!)…oh yes and it's Flashback Friday!! Today I'm bringing back my first ever burlap wreath. I made this wreath for a co-worker of mine who is a huge fan of burlap (who isn't though?) She's also the preggers who is ready to pop any minute now so I guess it's safe to say with the old wreath and onesies, this week is kinda dedicated to her!
I hope you all have a magical weekend filled with holiday decorations, hot chocolate and time with your loved ones!
***
The time has finally come.  I have seen so many different versions of burlap wreaths online and have always wanted to try one and I finally bit the bullet and gave it a try and I LOVE the results.  I had no idea how I was going to go about making this wreath so I pulled up all those images I had been checking out to see where I would take mine.  Here are a few inspirations: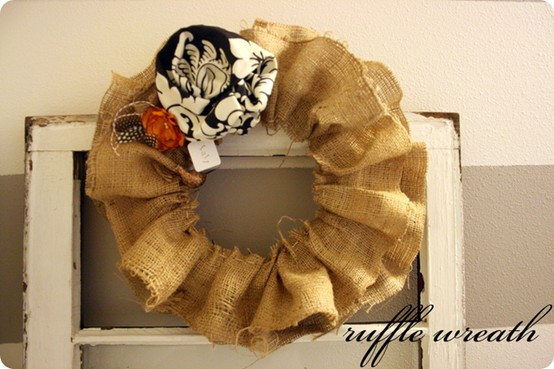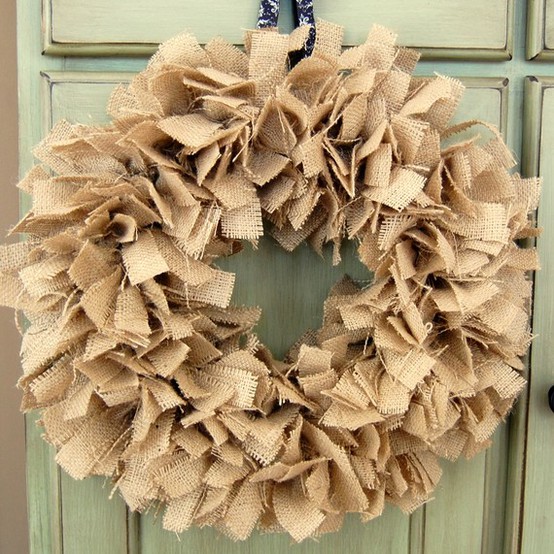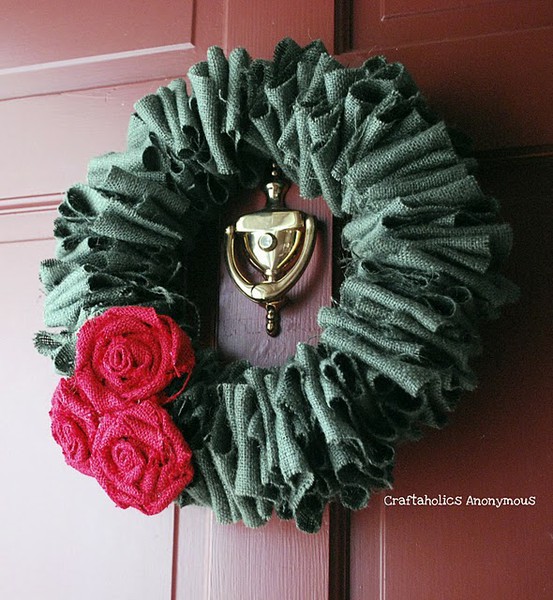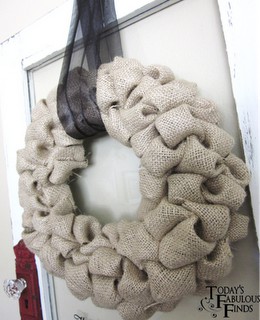 They were all fantastic looking wreaths but I wasn't feeling the whole frayed look.  My eyes were more drawn to the bubble looking wreath that would hide the edges.  I also wanted to do more of a uniformed piece rather than many pieces.  I'm not sure if that makes sense but it sure did in my head.  I went out and got my material which included:
about 2 yards of burlap
a 16″ wreath form
straight pins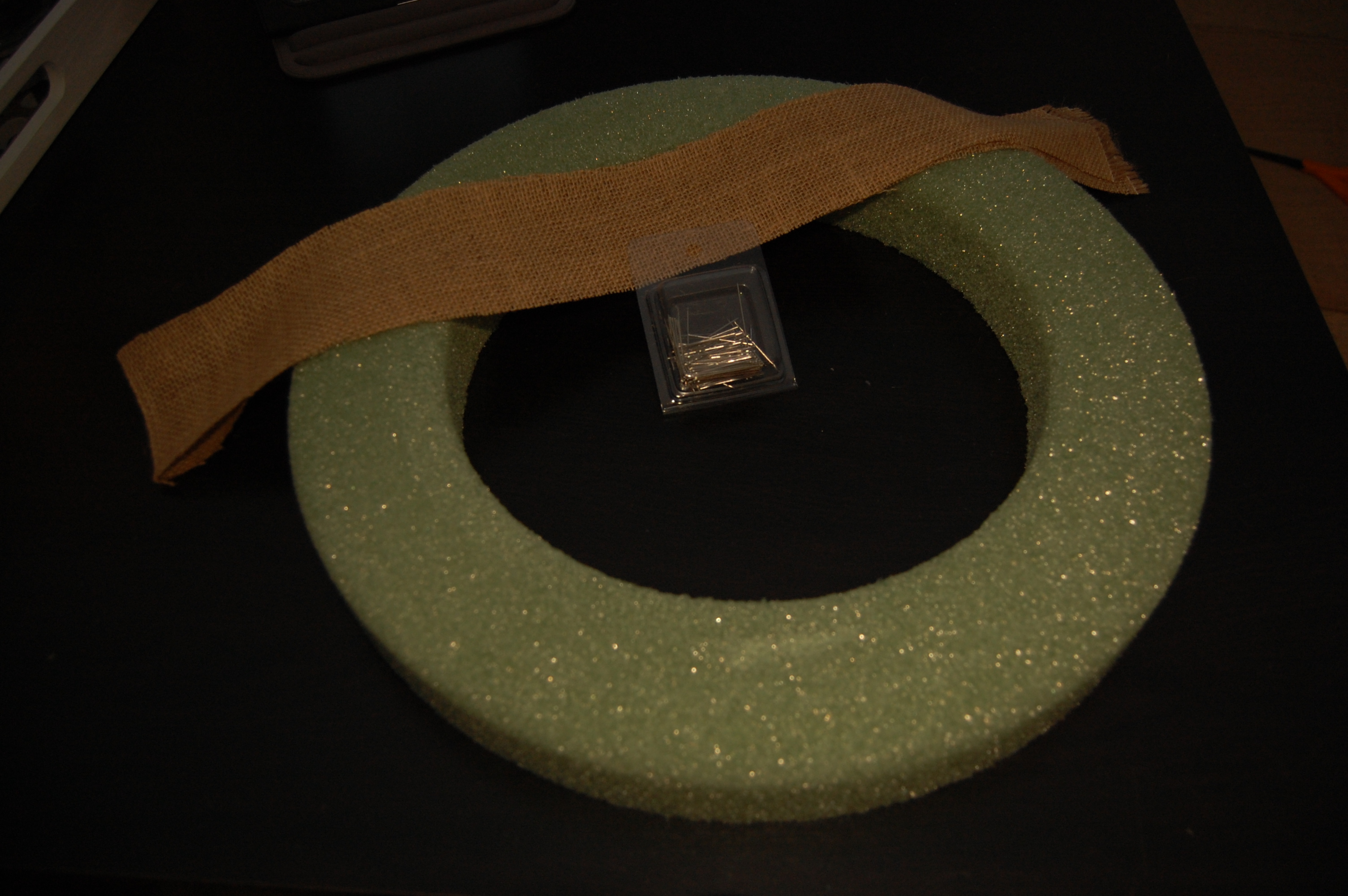 That of course is not 2 yards but you get the idea. The first thing I did was wrap the wreath in burlap so none of the green showed.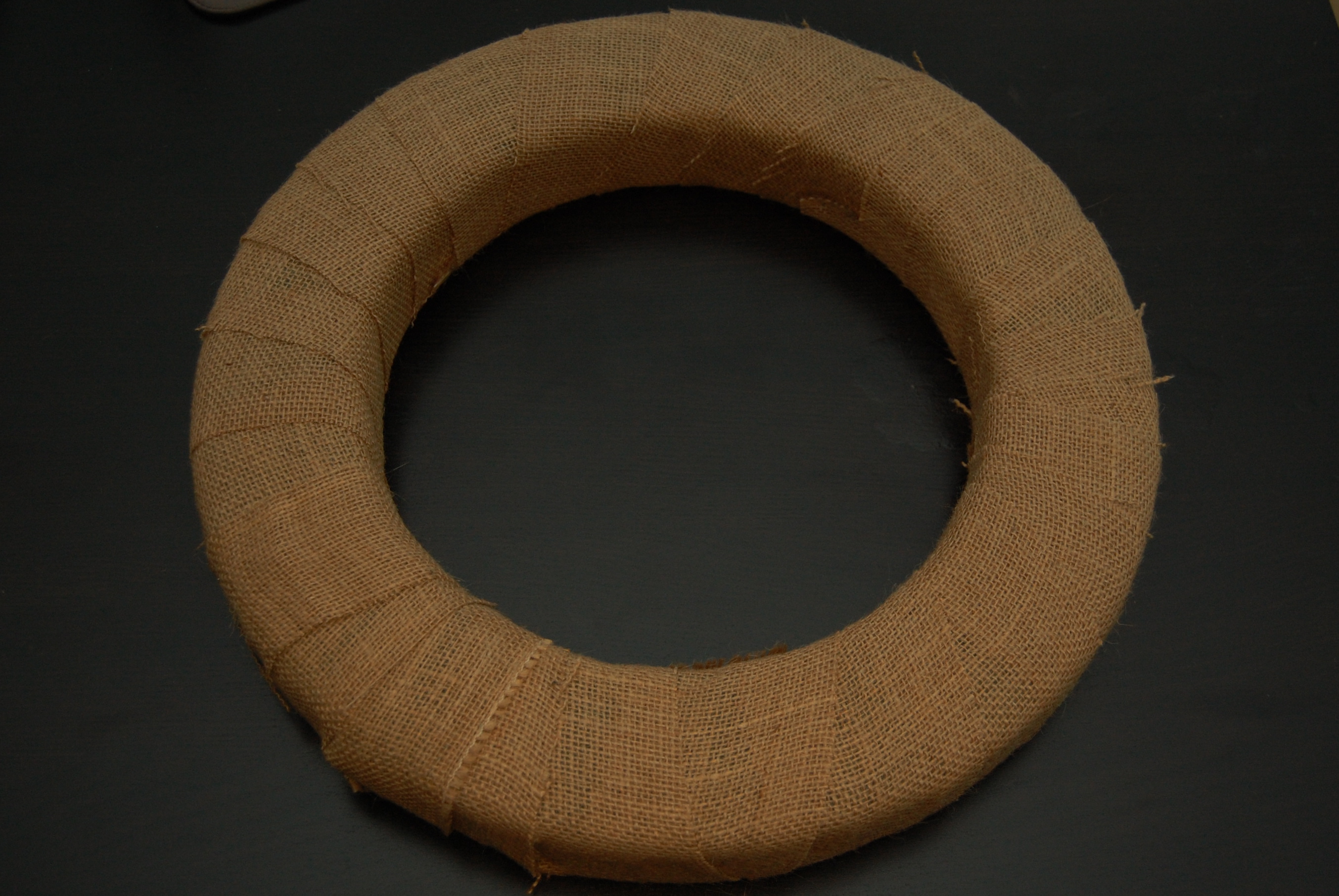 I honestly didn't know what I was going to do at first.  It was a lot of trial and error which I will spare you!  After trying so many different ways I figured out how I would make it work.  I cut about 6-8 strips that were 22″x6." There was no science to that, I just measured the first cut that worked and kept it consistent.  I then curled the fabric and used straight pins to hold it together.   When it was finished it looked like a tube.

At this point I just started pinning the tube and going up and down making an S shape.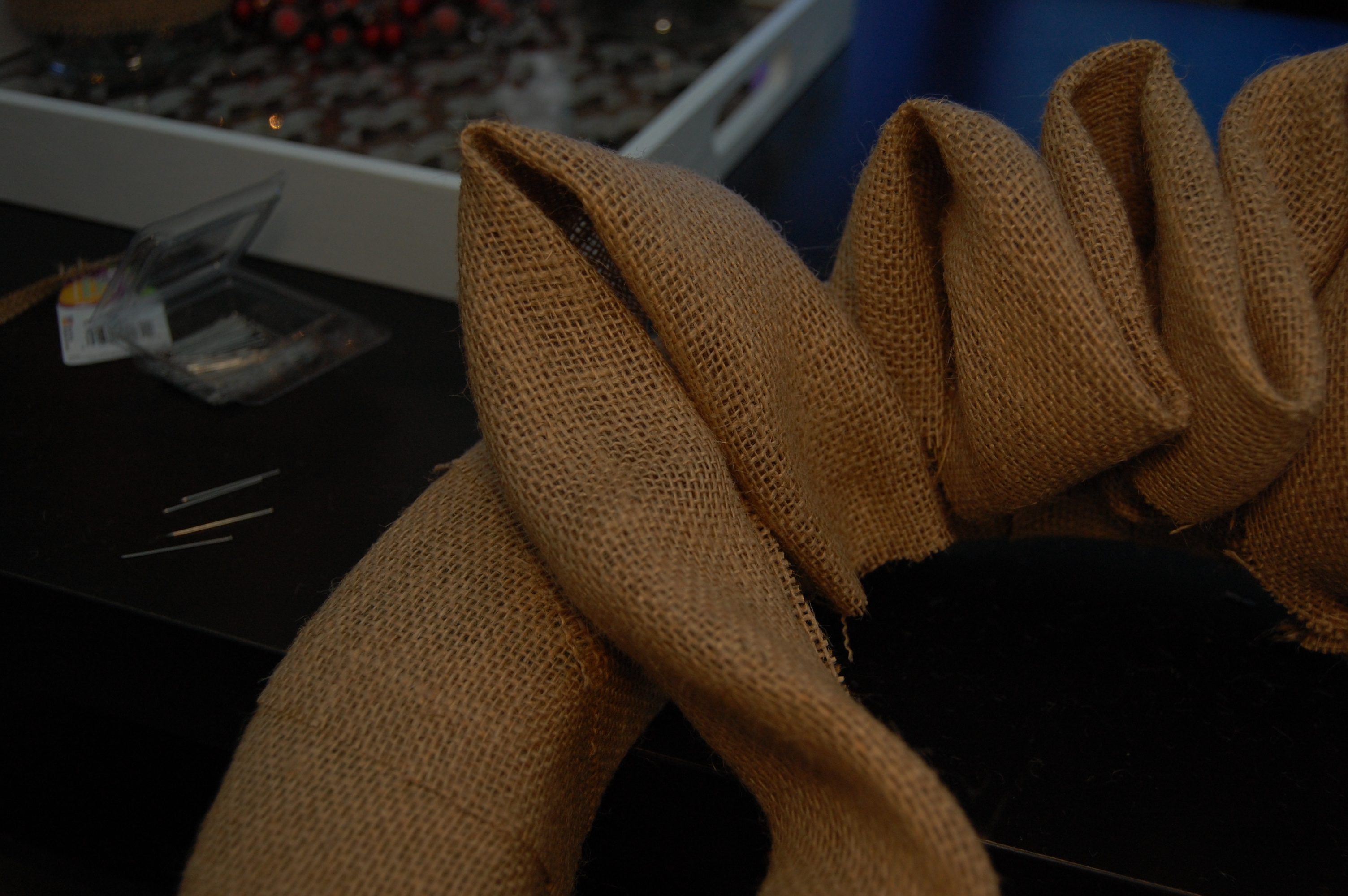 I pinned at the bottom and also on the top making sure to keep the fabric in place.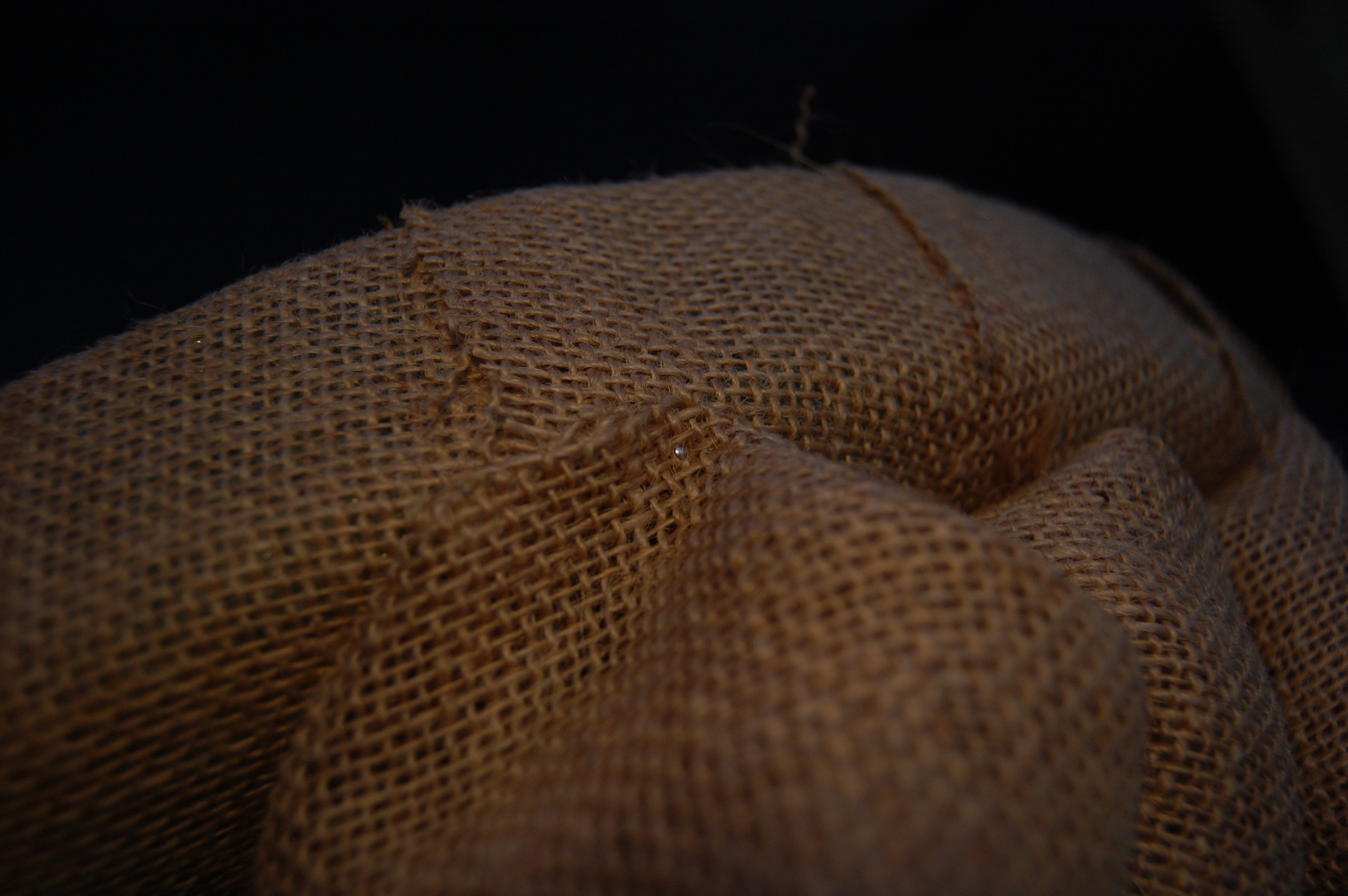 Not sure if you can see the teeny tiny pin. The lesson I learned with the pins was to pin through the actual fabric and not just stick it in since the burlap had such open spaces many times it didn't work. I picked up on that pretty quickly!  I continued going all the way around.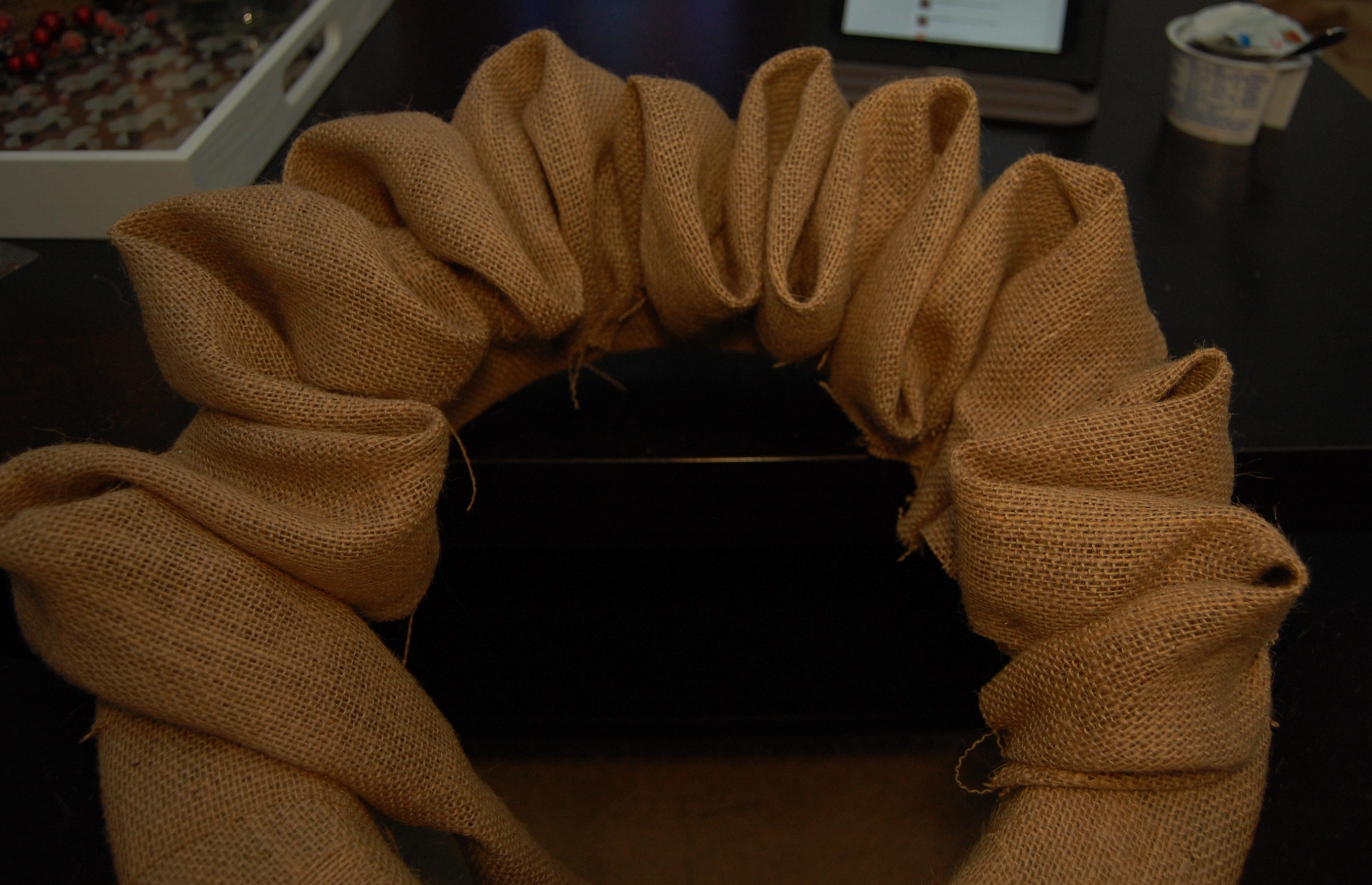 When I had made my way all the way around I secured all the extra frayed pieces with more pins until it looked like this: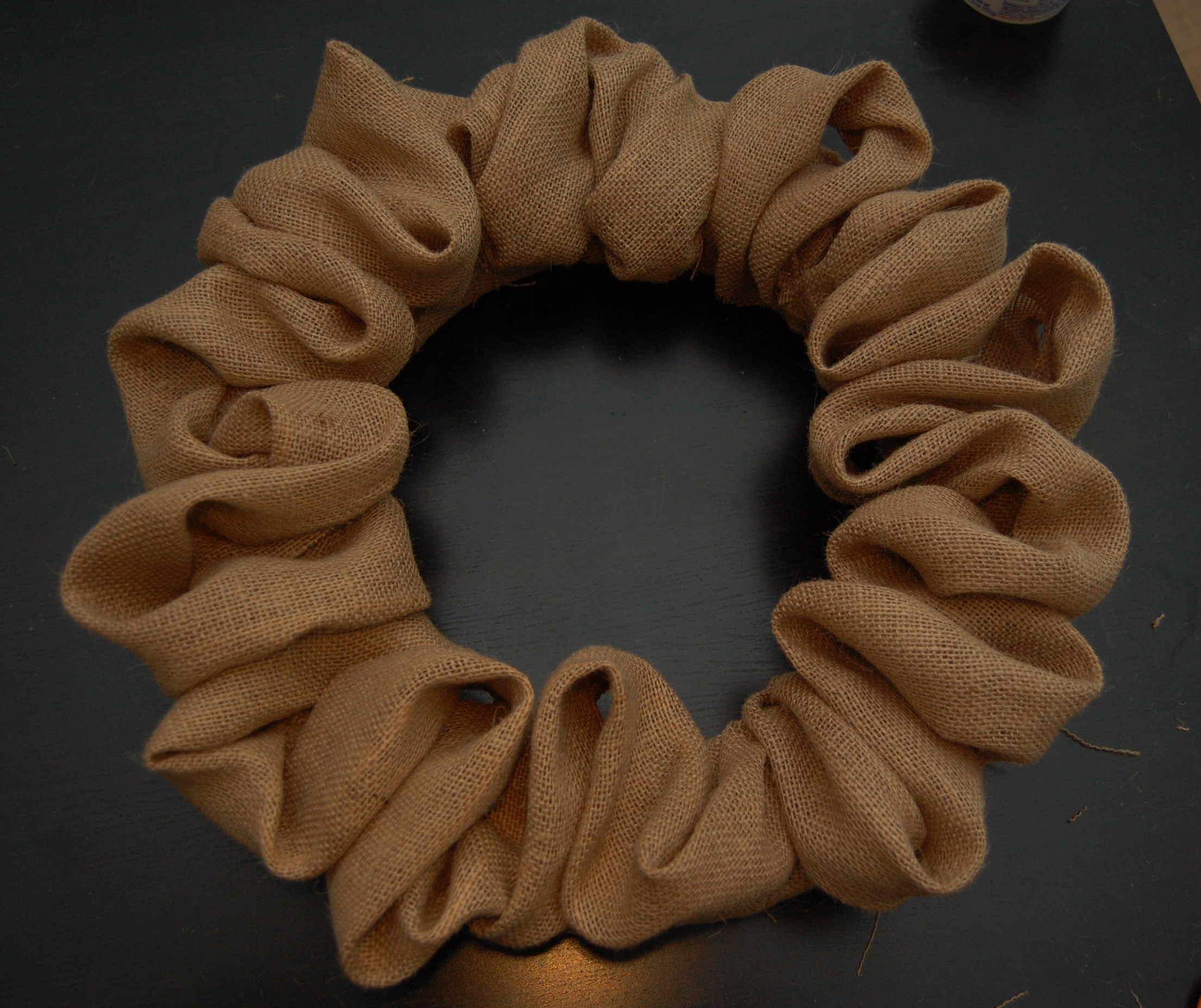 Then I just went around it and opened up parts that looked folded by simply pinching and pulling apart.  I also added a red ribbon to hang and some embellishments to spice it up.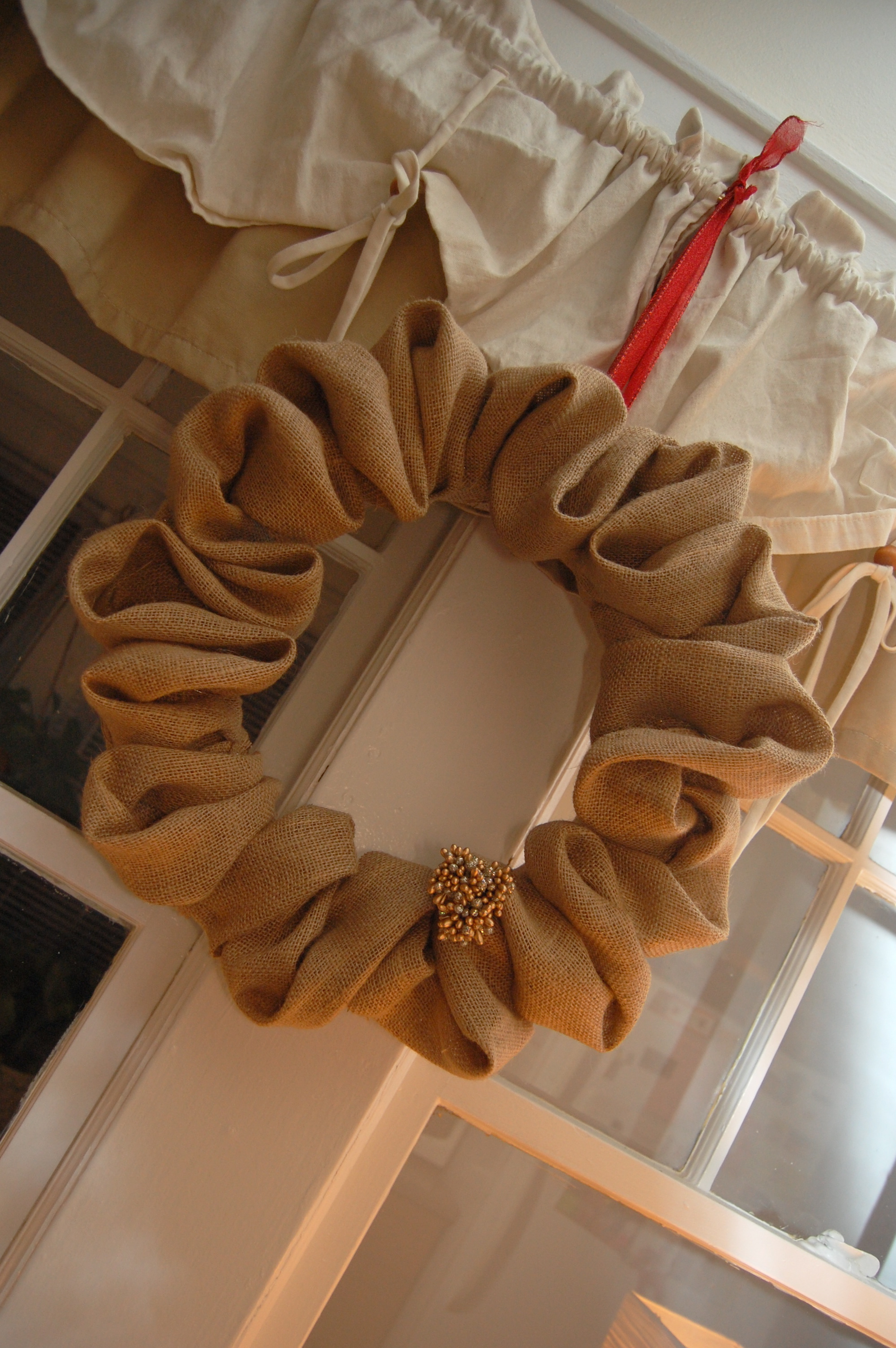 I love how organic it is and how there is no right or wrong way to do it! I hope the tutorial is helpful and that some of you give it a try.  I looks great on a door or window or hanging from a mirror.  It also makes a great gift!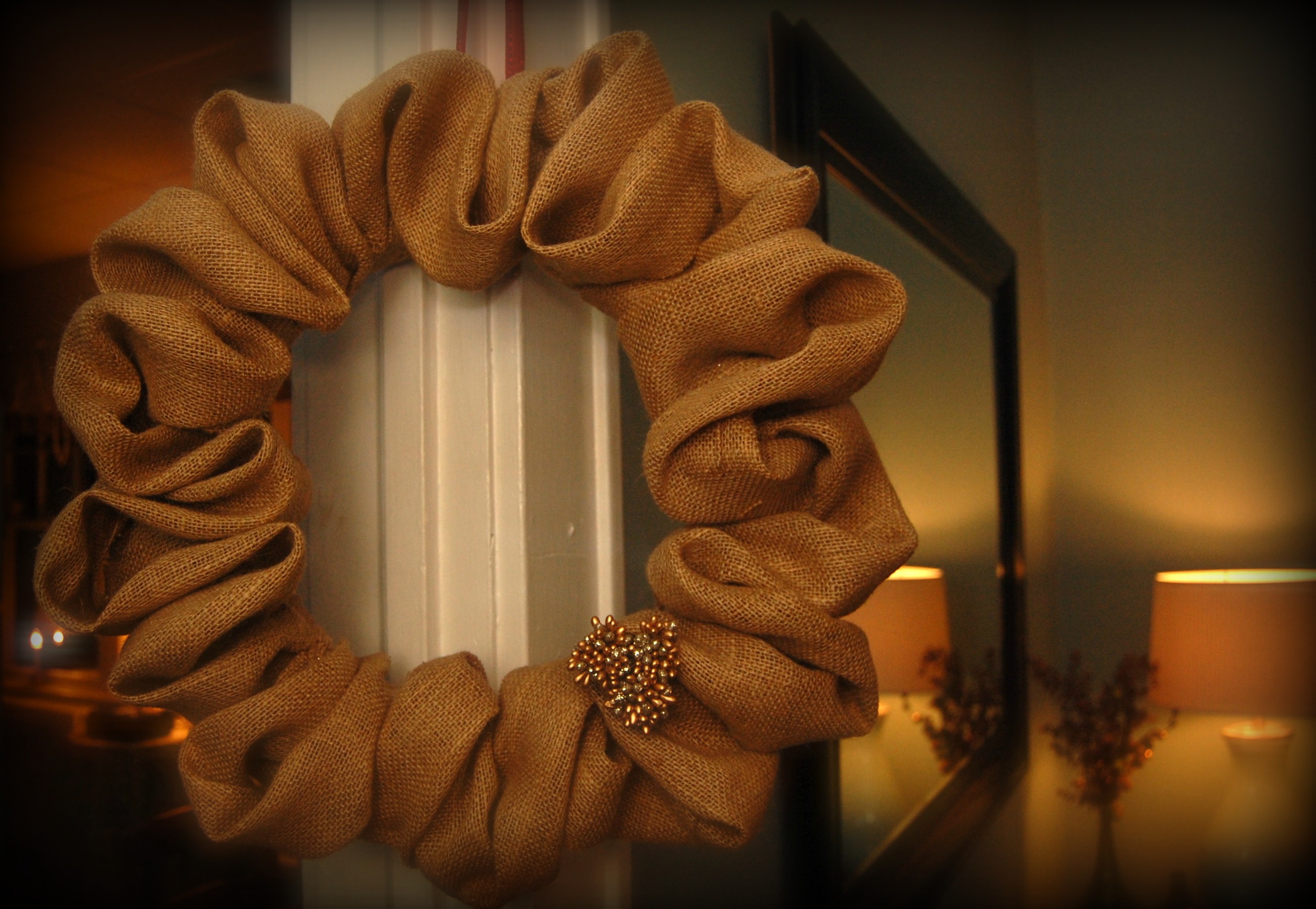 Will you be making any gifts this holiday season?