It has been a crazy busy week for me and I'm so happy that it's Friday! I've just about finished all of my holiday decorating and I can't wait to share some of the cute crafts I did this year! With the holidays here I thought today's throwback would be a Christmas one! I'm bringing back a post I did on some cute Christmas center pieces. Come back on Monday where I will be decking the halls for the last installment of the Dare to DIY series and if that weren't enough I'll be back that same day with another post on a great handmade gift! I've teamed up with 8 other amazing bloggers to bring you 9 Handmade Christmas Gifts which is hosted by Tamsyn from Max and Me. If you haven't checked out her blog you must and you have to check out little Max (cutest thing ever!) Cheers to an amazing weekend!!
***
After decorating my living room there was one piece that was pretty bare and that was my coffee table.  I had this over the top idea of a runner with garland draped all across with beautiful glowing candles until I remembered that I have a kitty who will easily find it as a play toy.  Then while at Joann's fabric store picking up some burlap and I came across some vases that were 4 bucks and I had a great idea!  I hit up the floral isle and grabbed some faux garland that was 60% off and some berries also 60% off and headed home. I laid out all my material and started getting to work on putting everything together.
.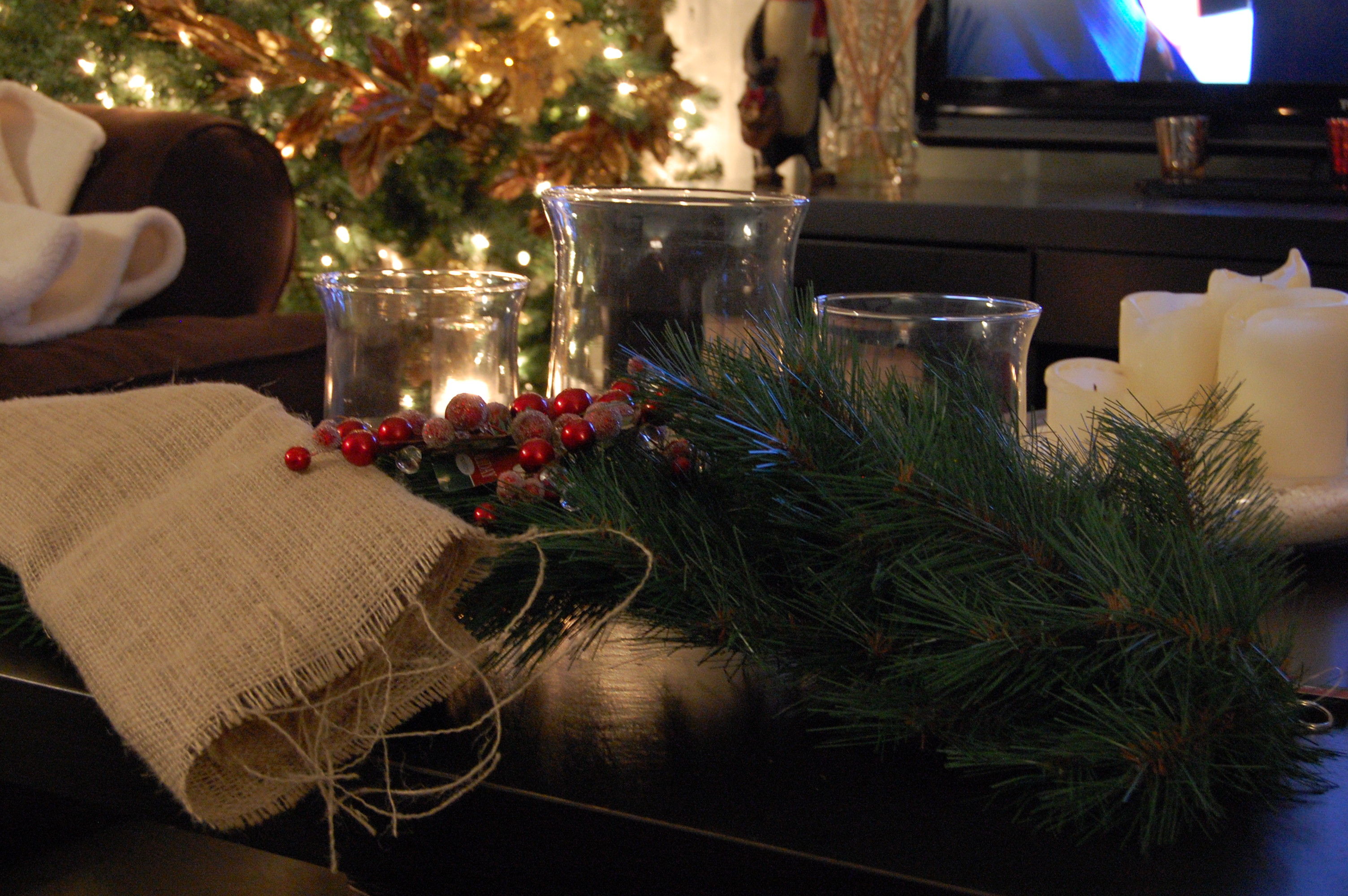 The first thing I did was measure out the burlap that I wanted to wrap around the vases.  I knew I wanted the larger vase to have a wider cut then the smaller vases so I kept that in mind.  I just wrapped the fabric around and marked where I needed it cut.  I made sure to leave a little extra because I used a straight pin to hold it in place.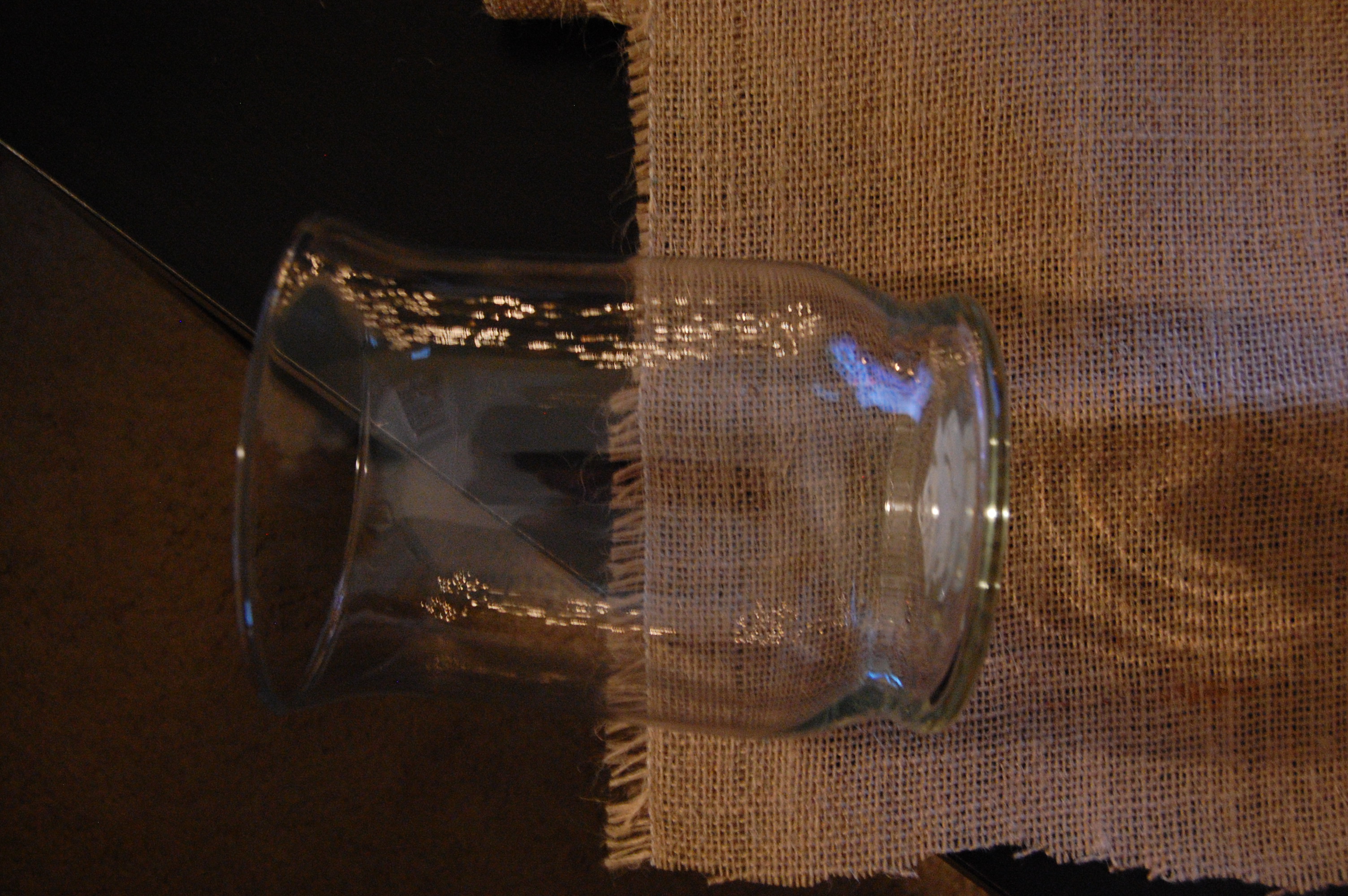 Then I pulled out my wire cutters and snipped off pieces of garland to put in the vase.  Each vase got about 7 pieces.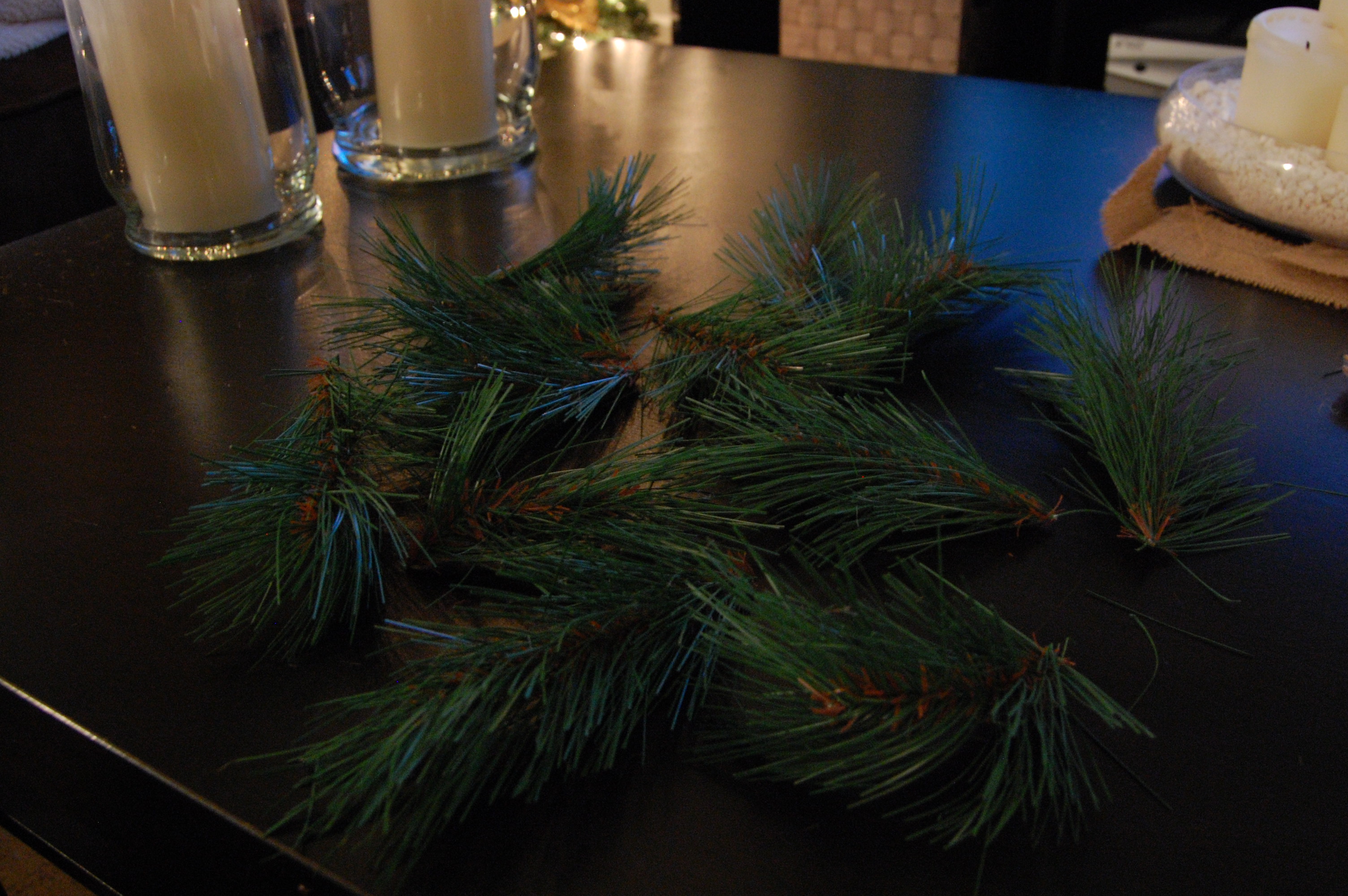 After that was done I just began placing everything inside the vases.  I used flameless candles and a pencil to help me push things down.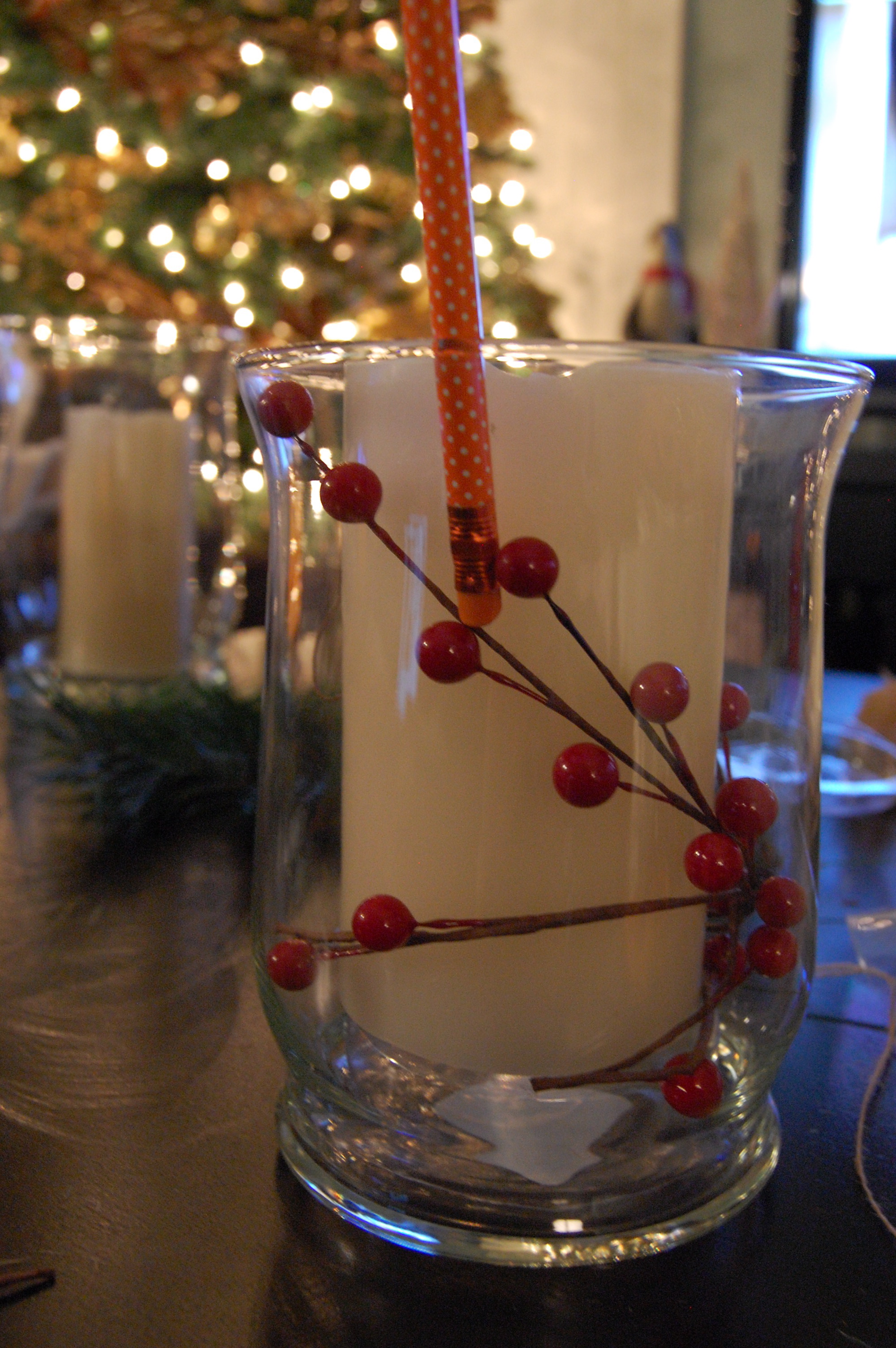 I placed the berries inside and then the greenery. When that was finished I wrapped the burlap around and that was all.  Once I cut the pieces off of the garland it took me minutes to finish up.  They sit beautifully on my coffee table now!