I love having the ability to change the look of something over and over again and continue to get good use out of it.  With that said, let's revisit my handy tray which has seen it's share of changes.  The last time we saw it, it was hanging out on the console all glitterized! (Yup, there I go again with that word)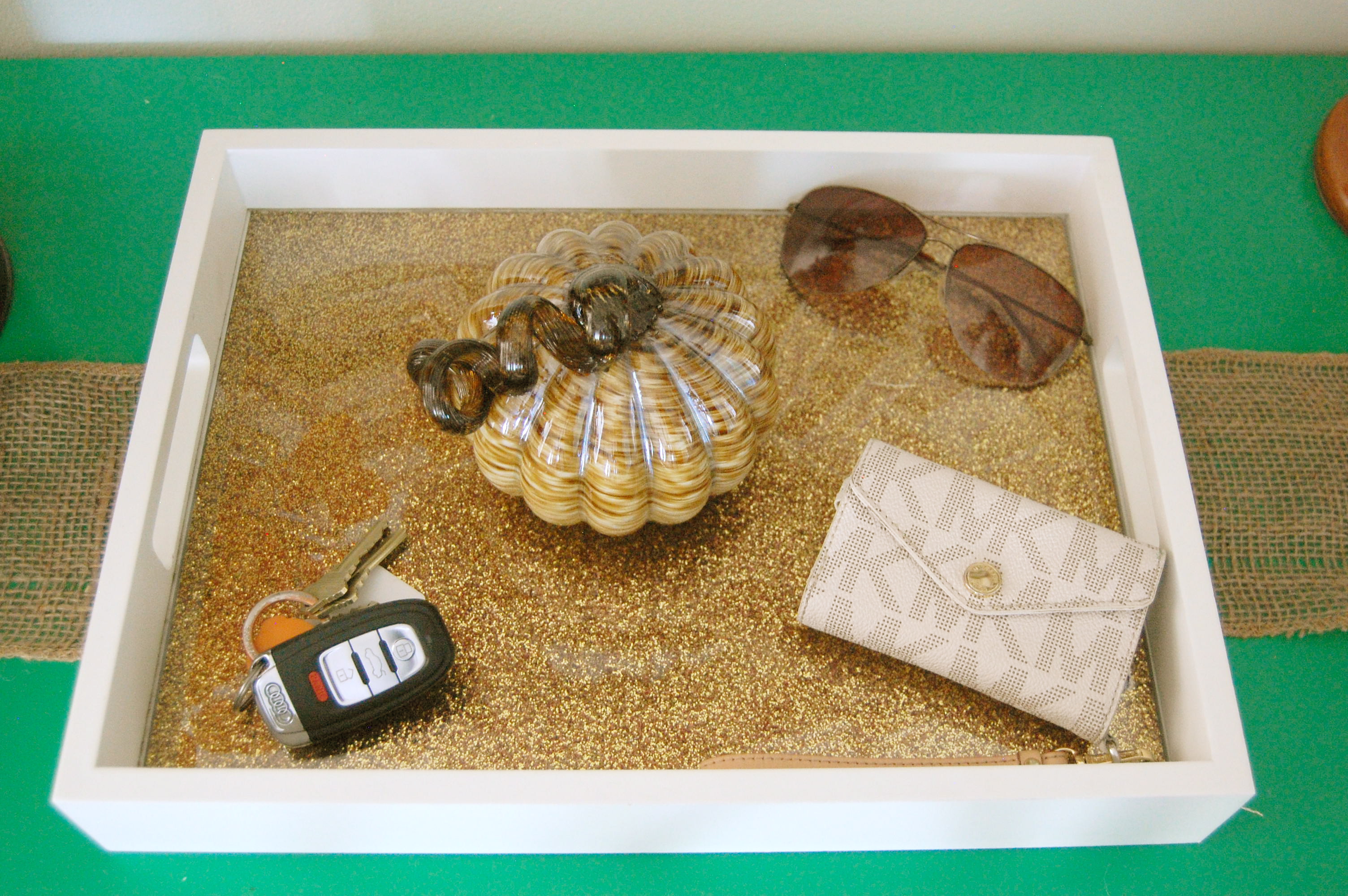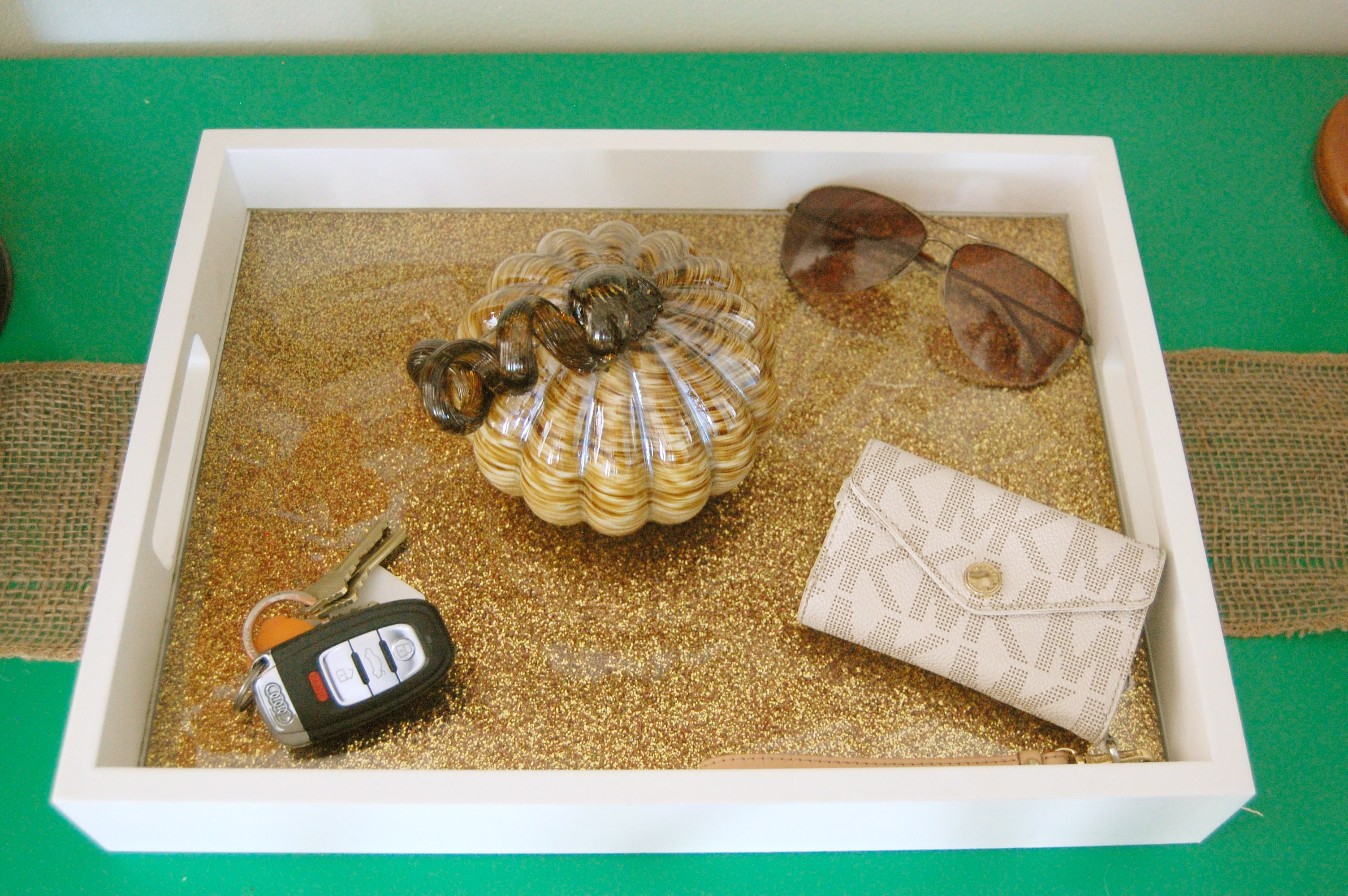 So with the holidays gone it was time to change 1. the tray and 2. the console (Miss Kelly)! It was all so very simple. I happen to be perusing the dollar section at Target and found the cutest gift wrapping paper which I knew would be the perfect fit. I snipped it to fit the tray, inserted it, and it was done! For those wondering, the tray has a glass bottom that originally had frames to insert pictures.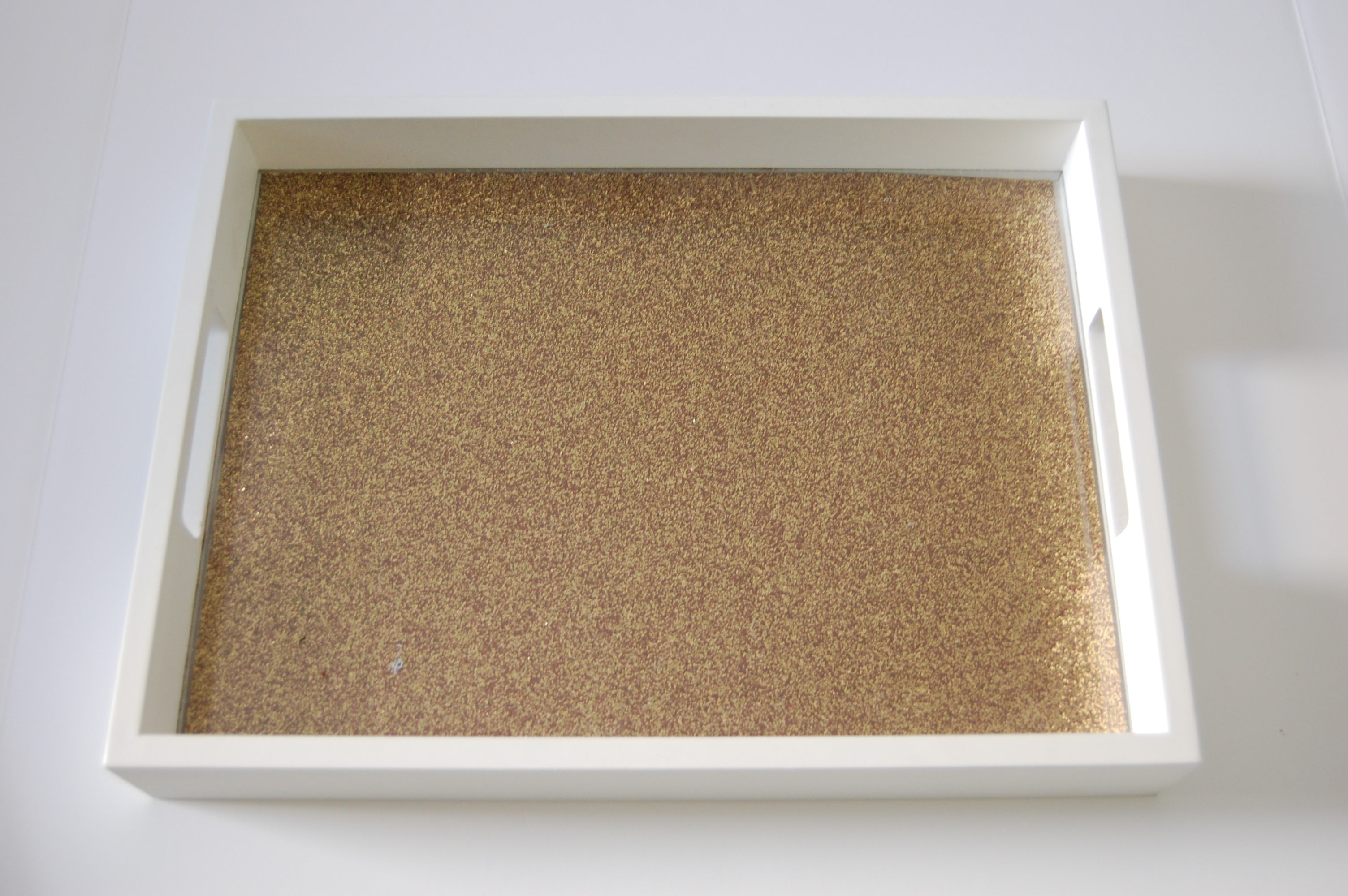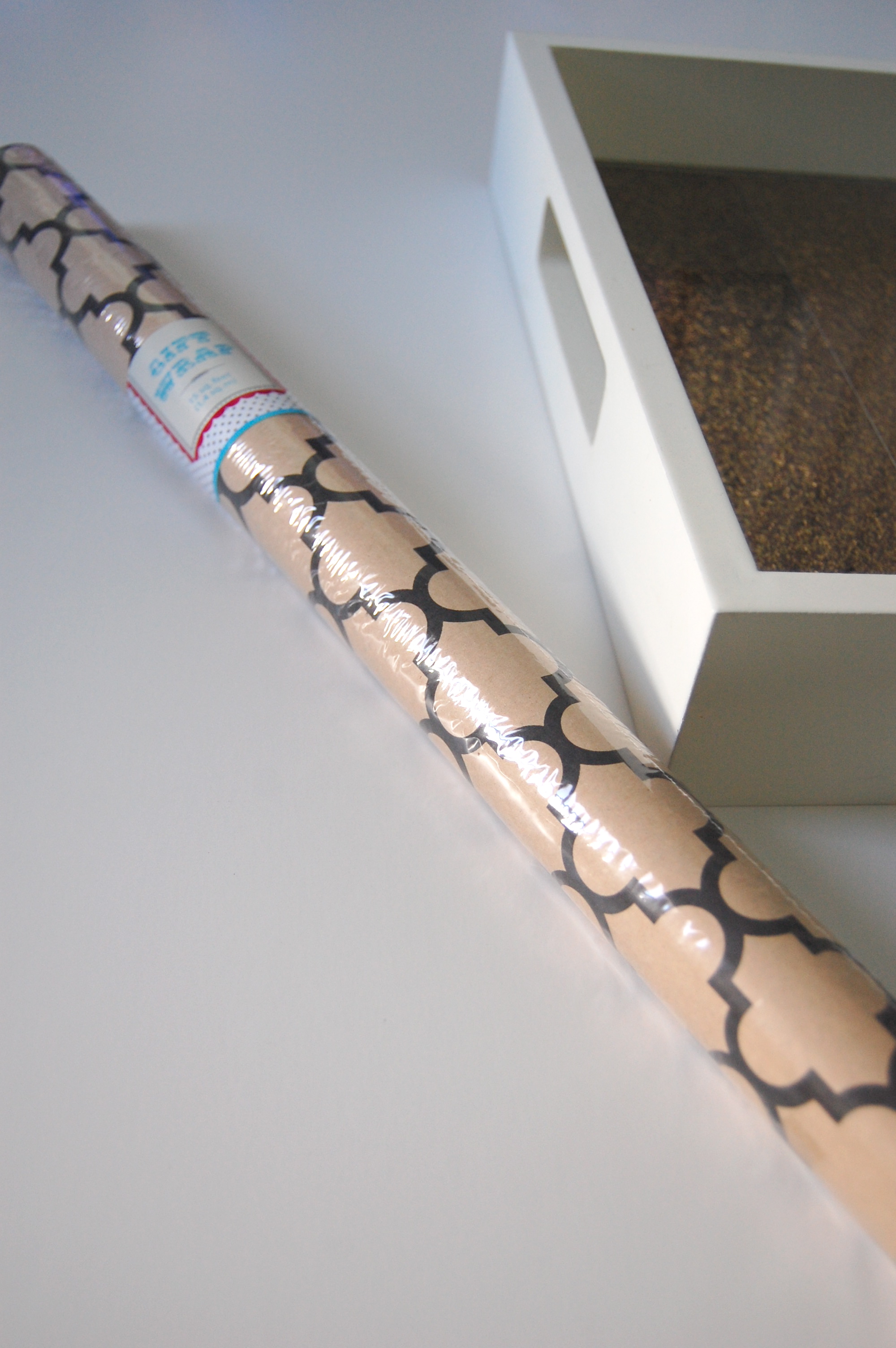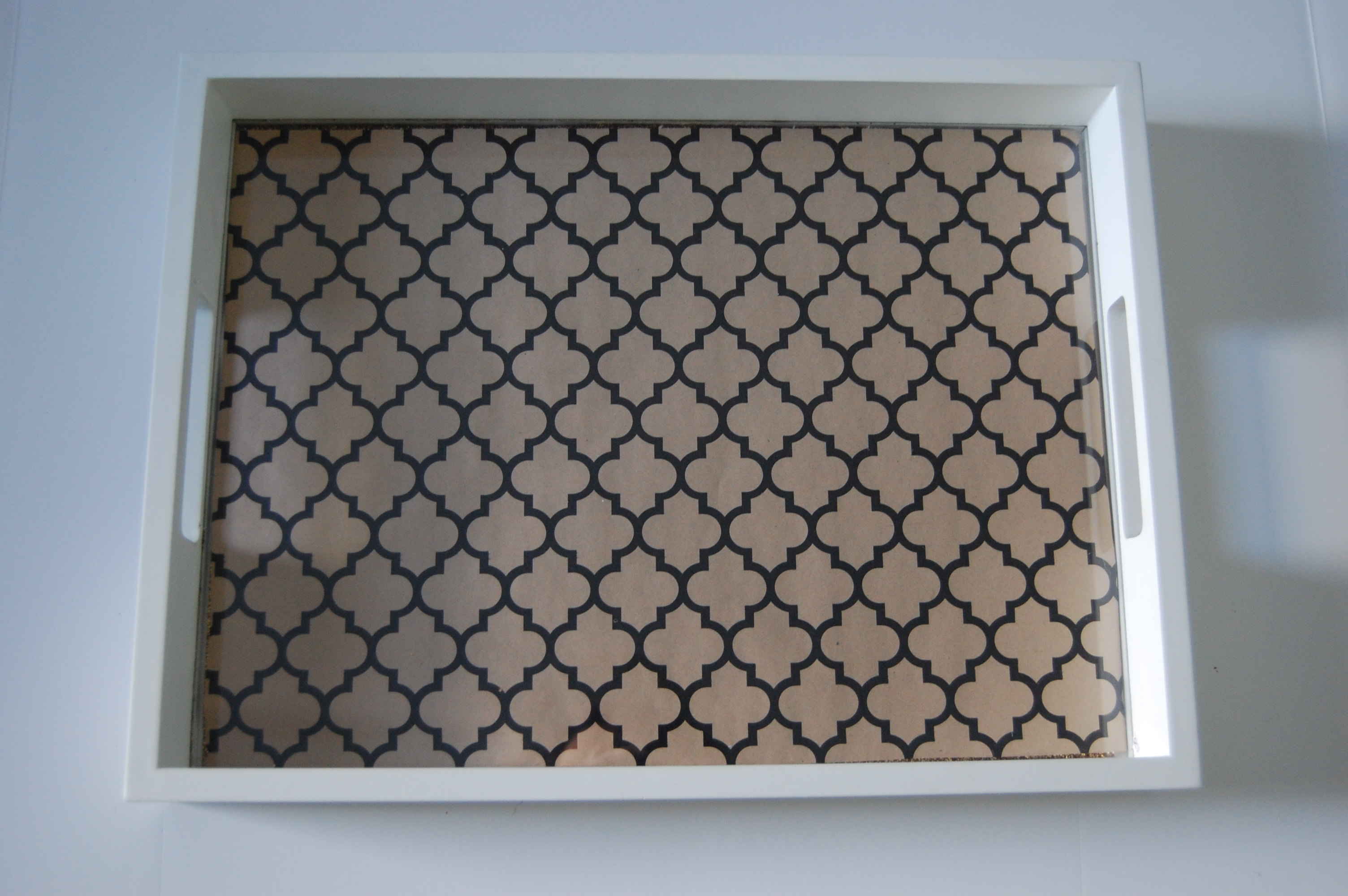 I just threw it on the console along with my favorite new chevron urn and a few other accessories. This space really makes me smile when I come in!
Do you have a space that you love changing? A mantel, console, entrance? Do tell!