Last week I went looking for my hot glue gun for something that needed a quick fix. I checked in my desk…I checked in the basket in my living room…I checked the top shelf of the closet…I checked in the bag under my desk…I ended up finding a ziplock bag with all my glue guns at the bottom of my pantry.  This was a major wake up call – I need proper storage! I literally have stuff everywhere and I don't remember where I put anything so I end up searching for something as simple as mod podge for a decent amount of time.  I went looking online and found this great piece from Ikea that I knew would work perfectly. While I don't exactly have the space for it, I would make it work because it was necessary.  So at 8:30pm I got in my car and drove 45 minutes and bought this bad boy.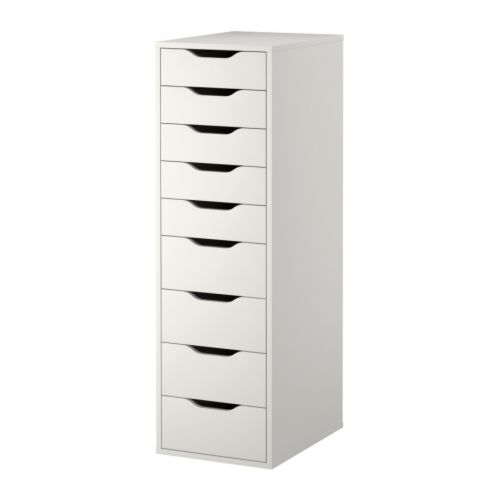 The piece itself was $119 and I had a $75 Visa gift card so it came out to about $50 for me which is pretty much what had me sold on it. What didn't have me sold was of course the fun times of putting the piece together.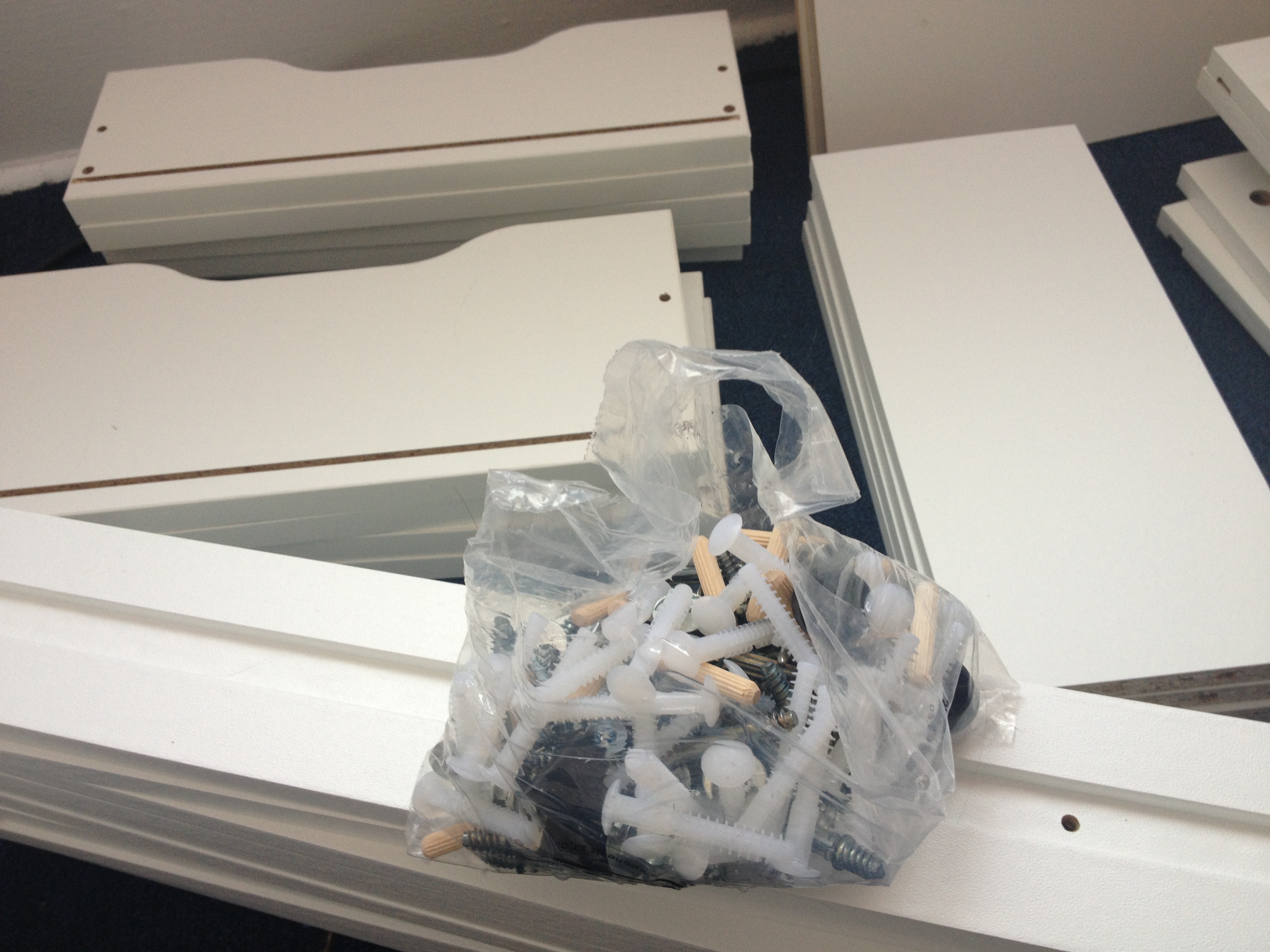 It actually wasn't all that bad until I got to that moment where I thought I put the one piece on backwards and realized I had to take the whole thing apart. You know you've witnessed this if you've ever put an Ikea piece together! Luckily, I was wrong and I just threw in the drawers and finally organized all my crafty goodness!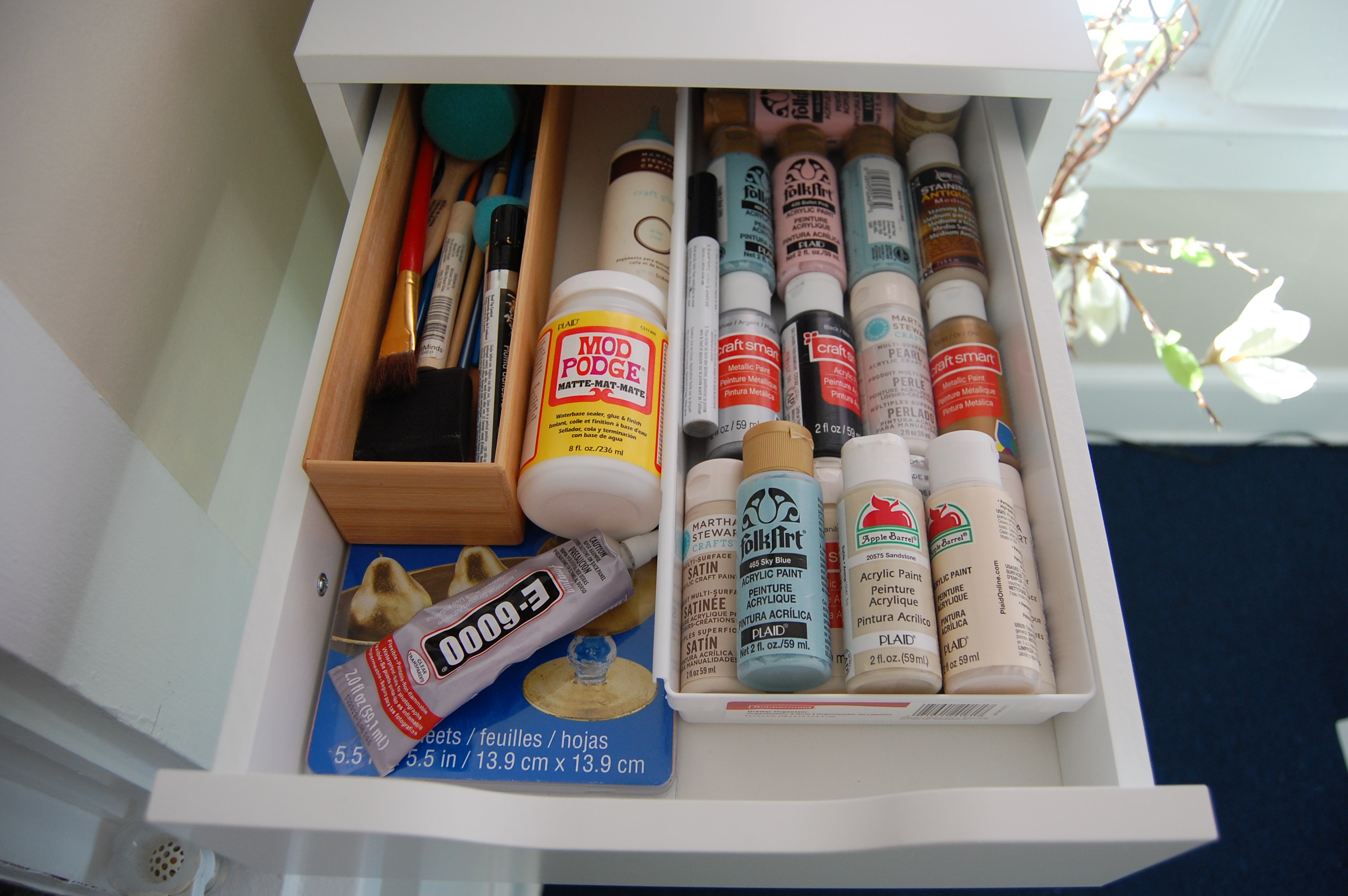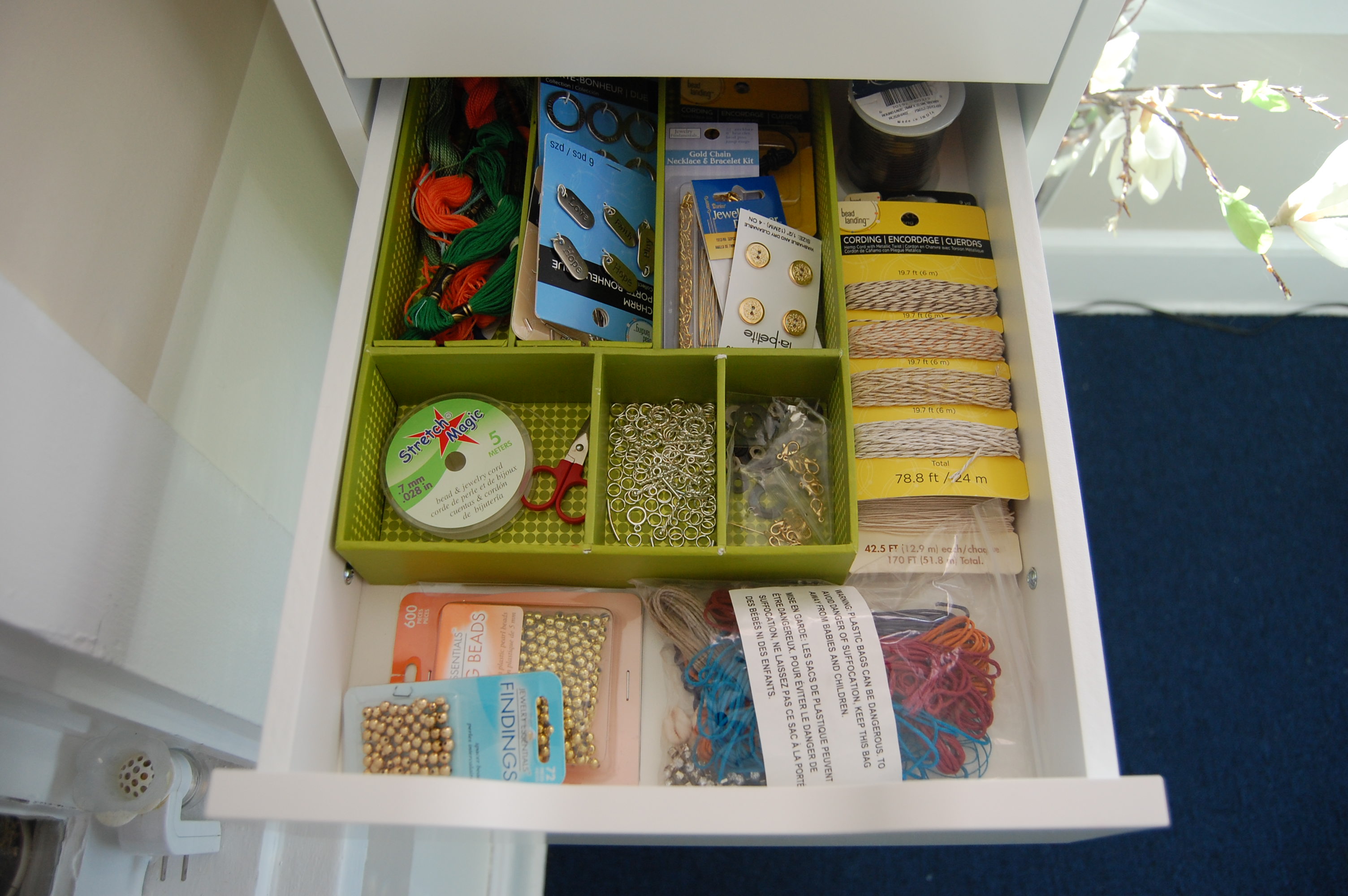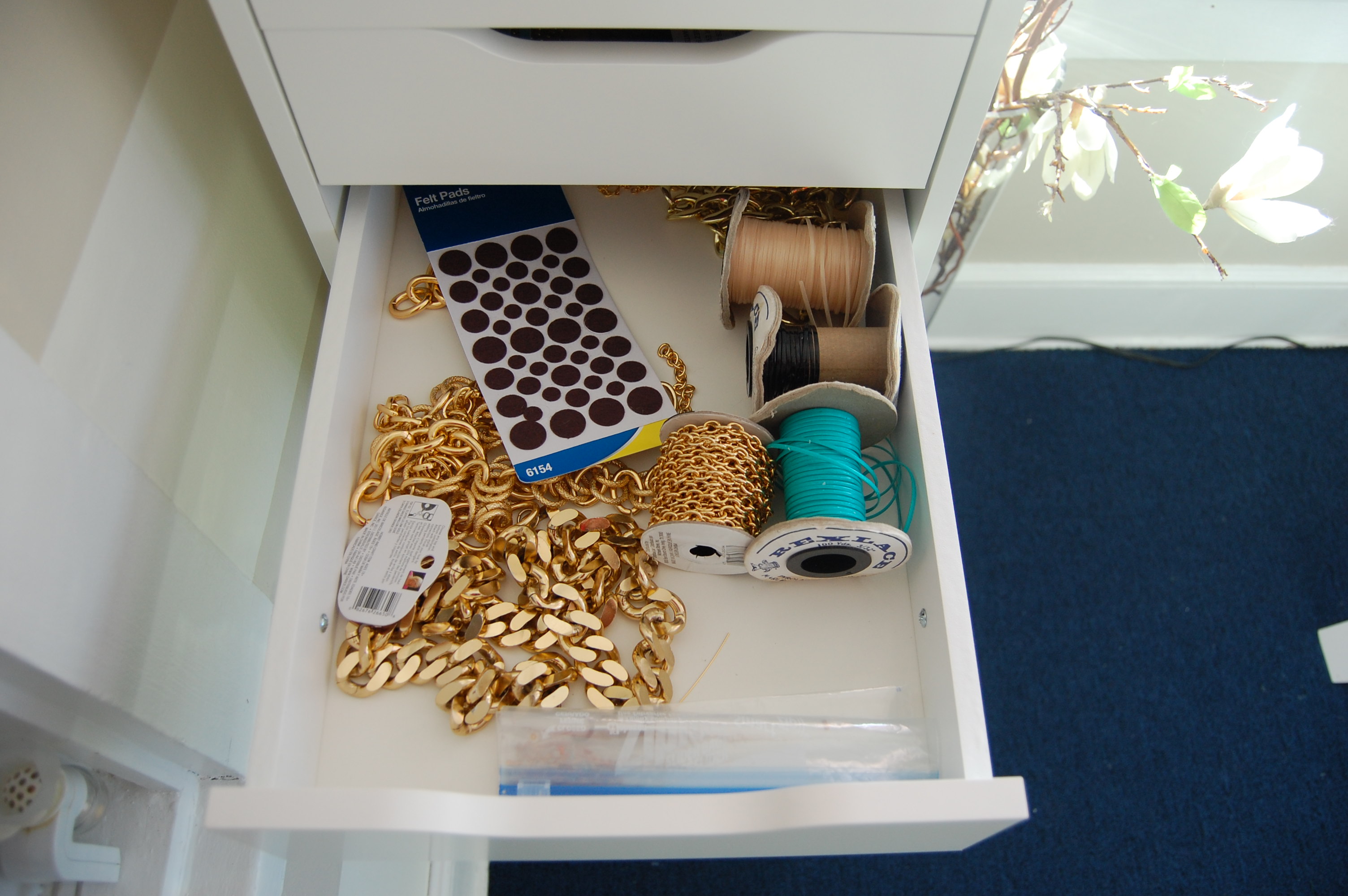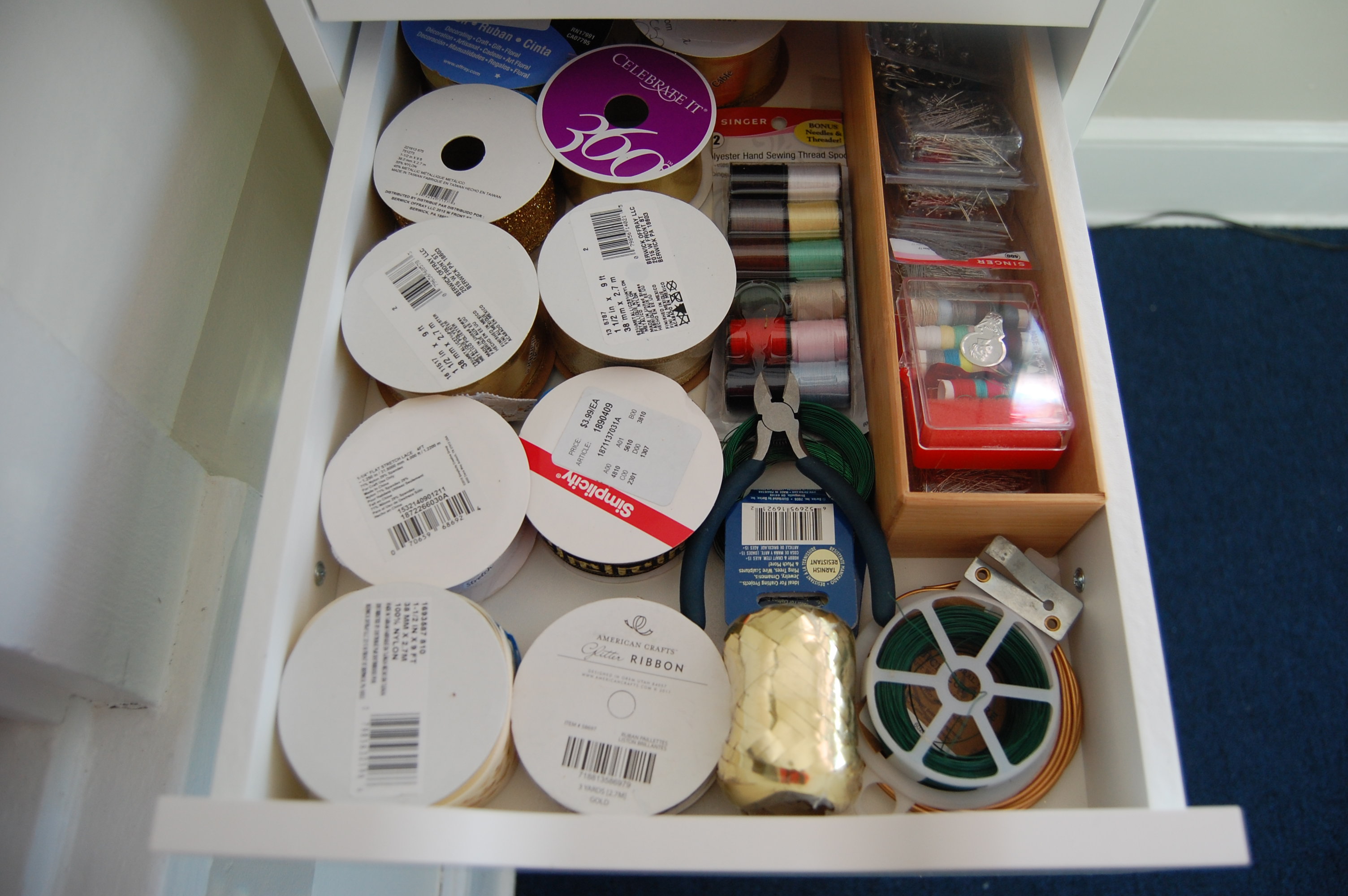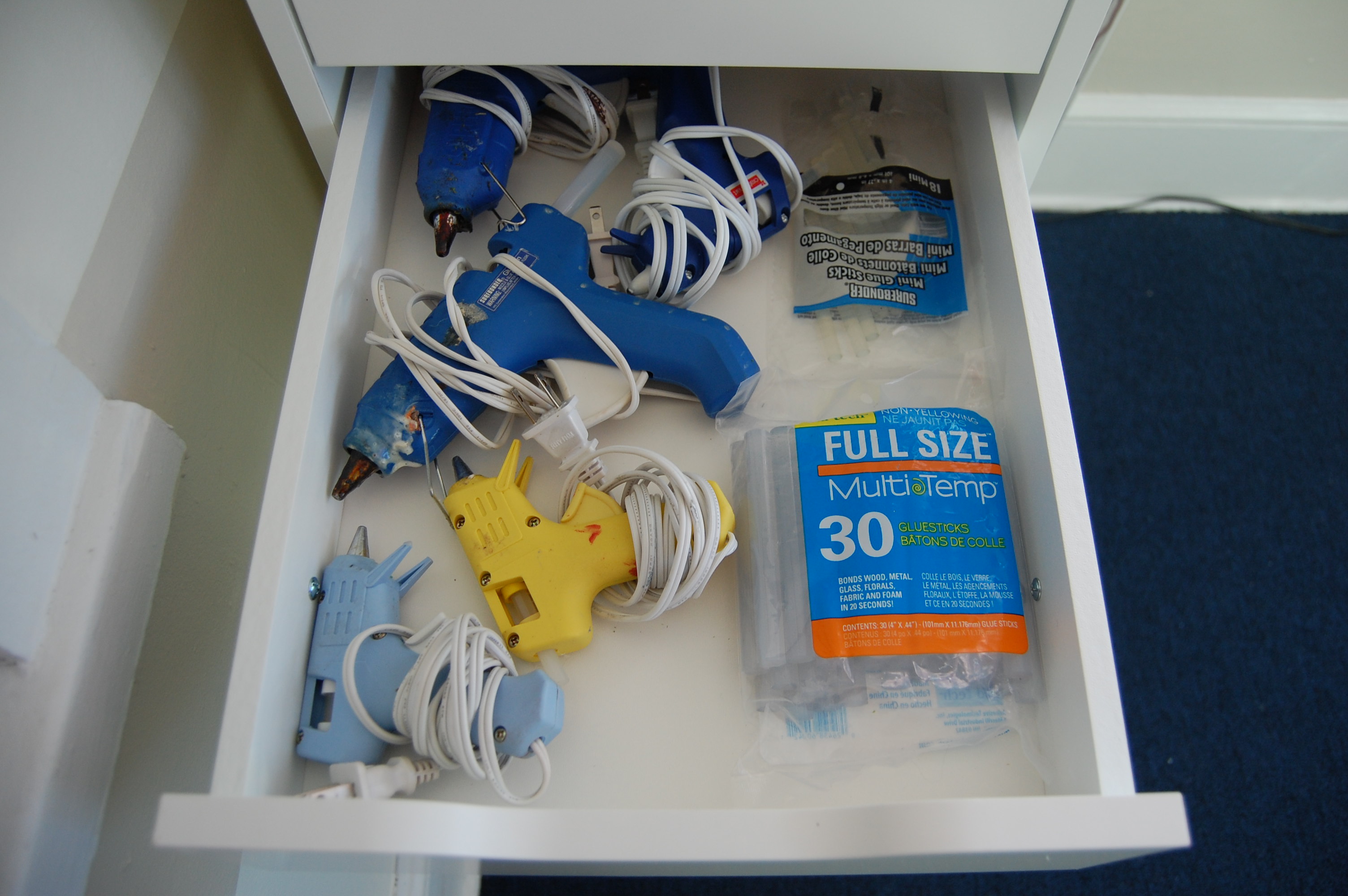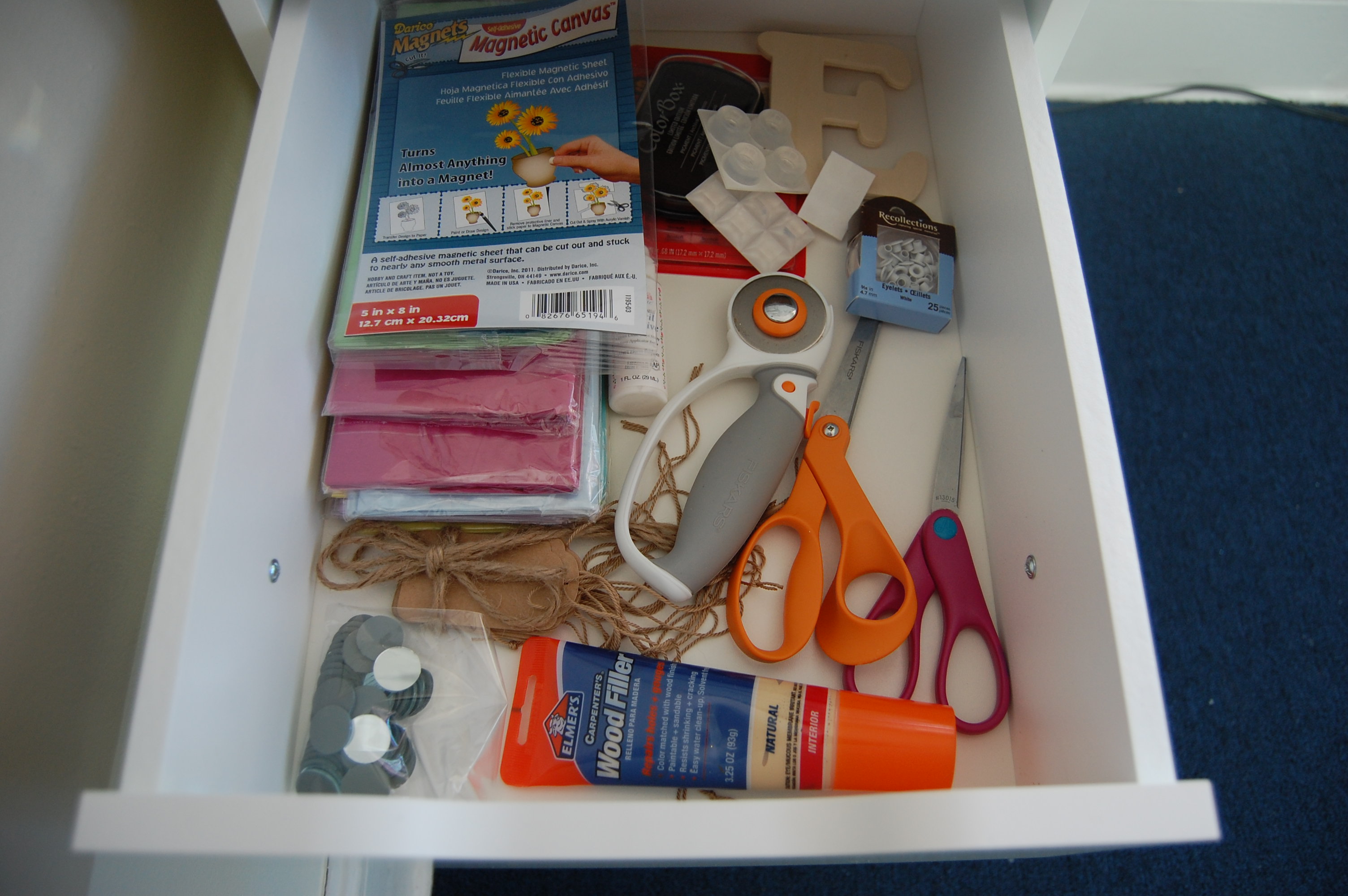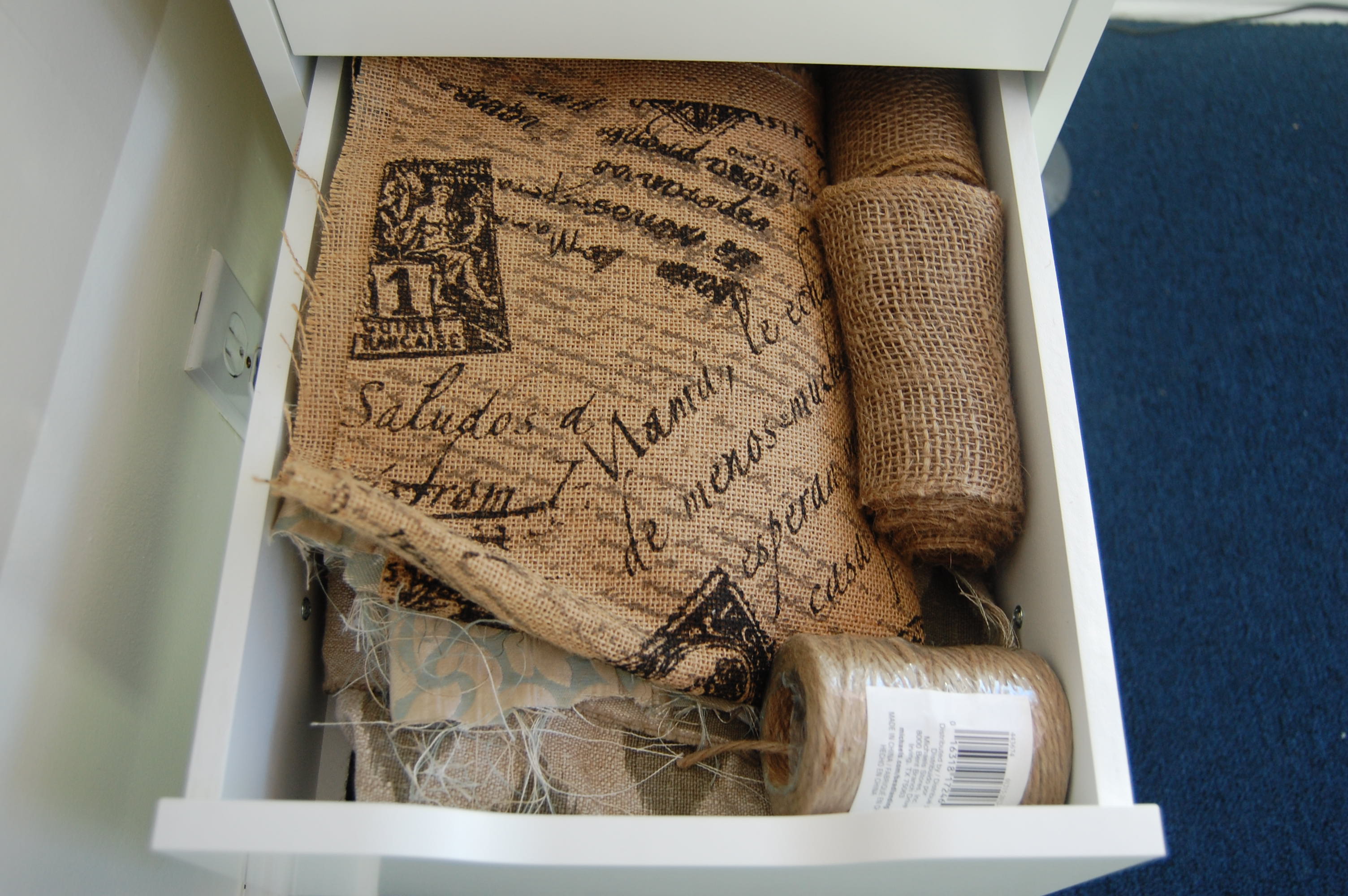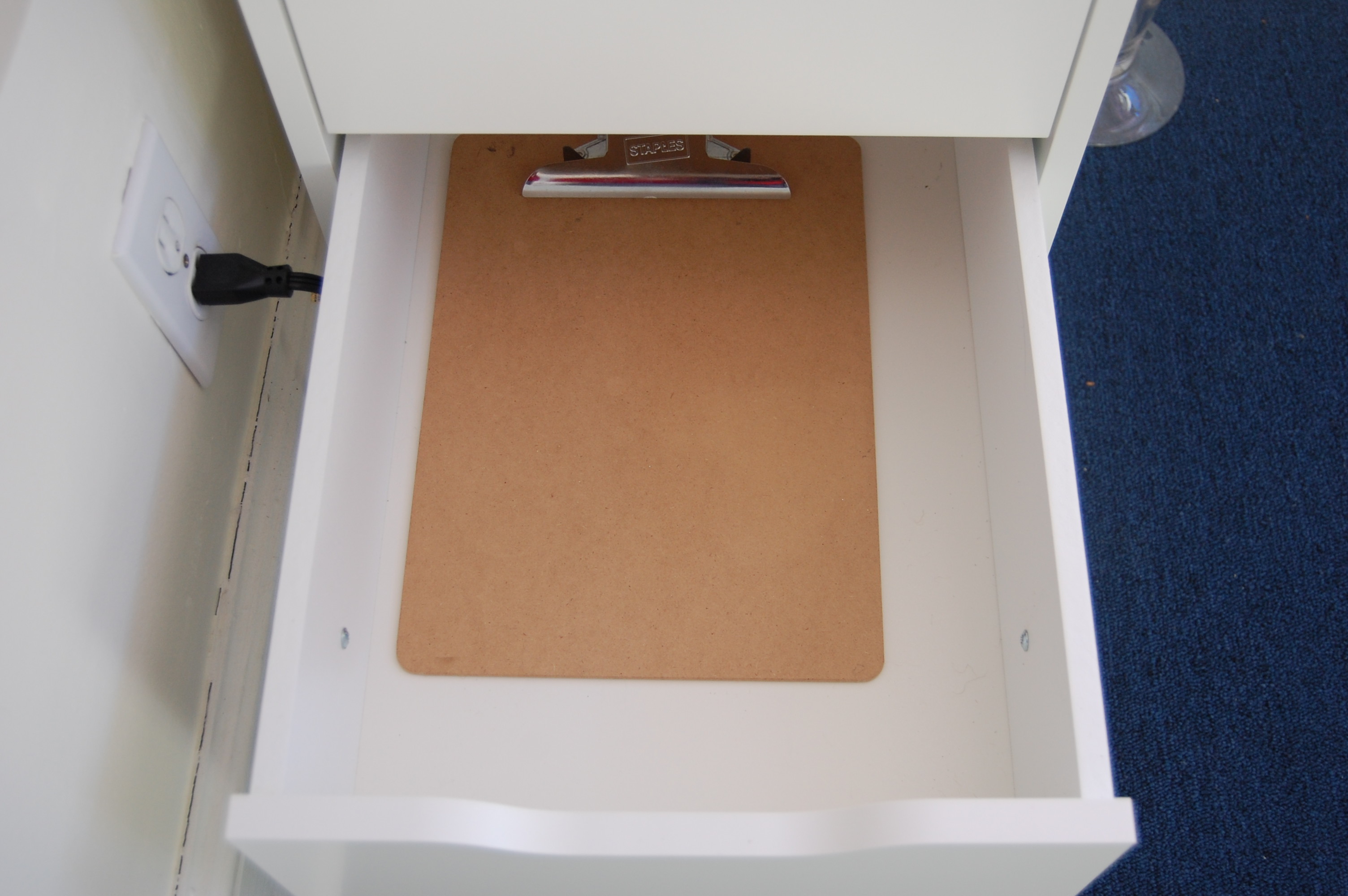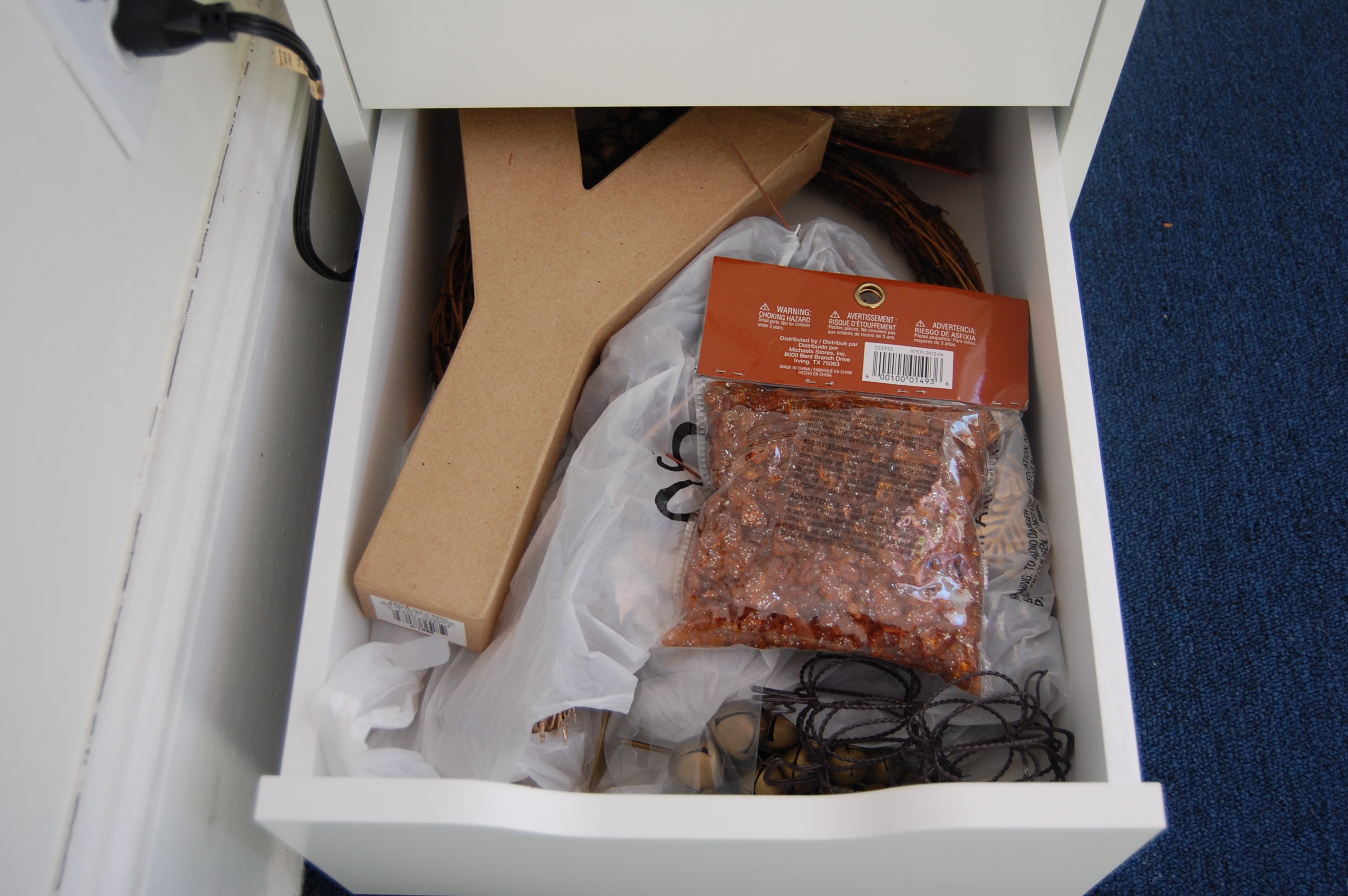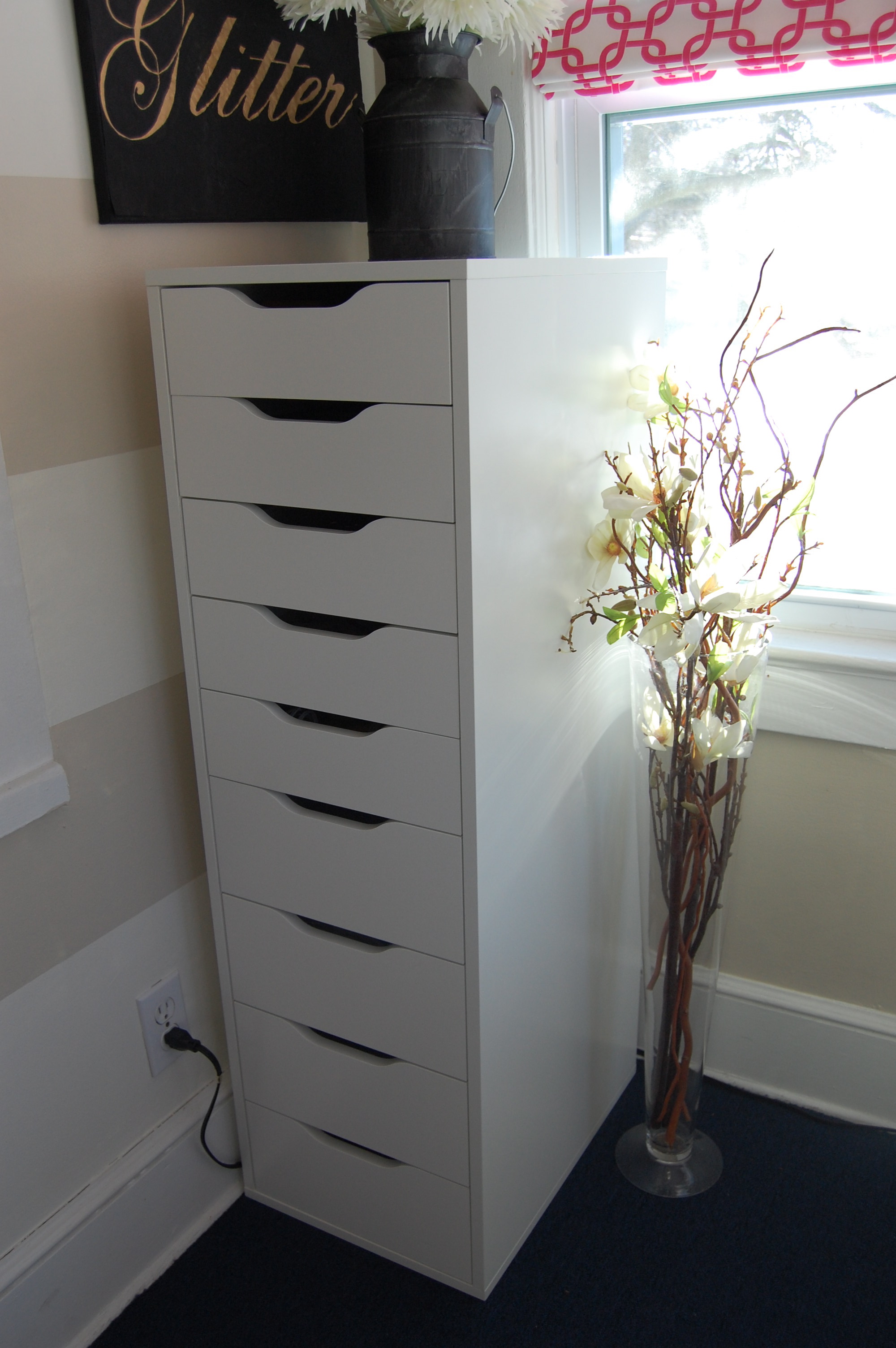 Did you see that, an empty drawer ha! A whole drawer with nothing but a clipboard to fill with more goodies! By the way, do you think I own enough hot glue guns? I feel so accomplished having everything in one spot now!  What storage solutions have you found work for you?