Oh why hello! Yes, I have been MIA for quite awhile now.  I wish I had a good reason but the truth is sometimes I just run out of steam and in all honesty I really haven't had any projects in the works.  Well I am here today to share a fun little change-up I made in my kitchen.  Remember these frames?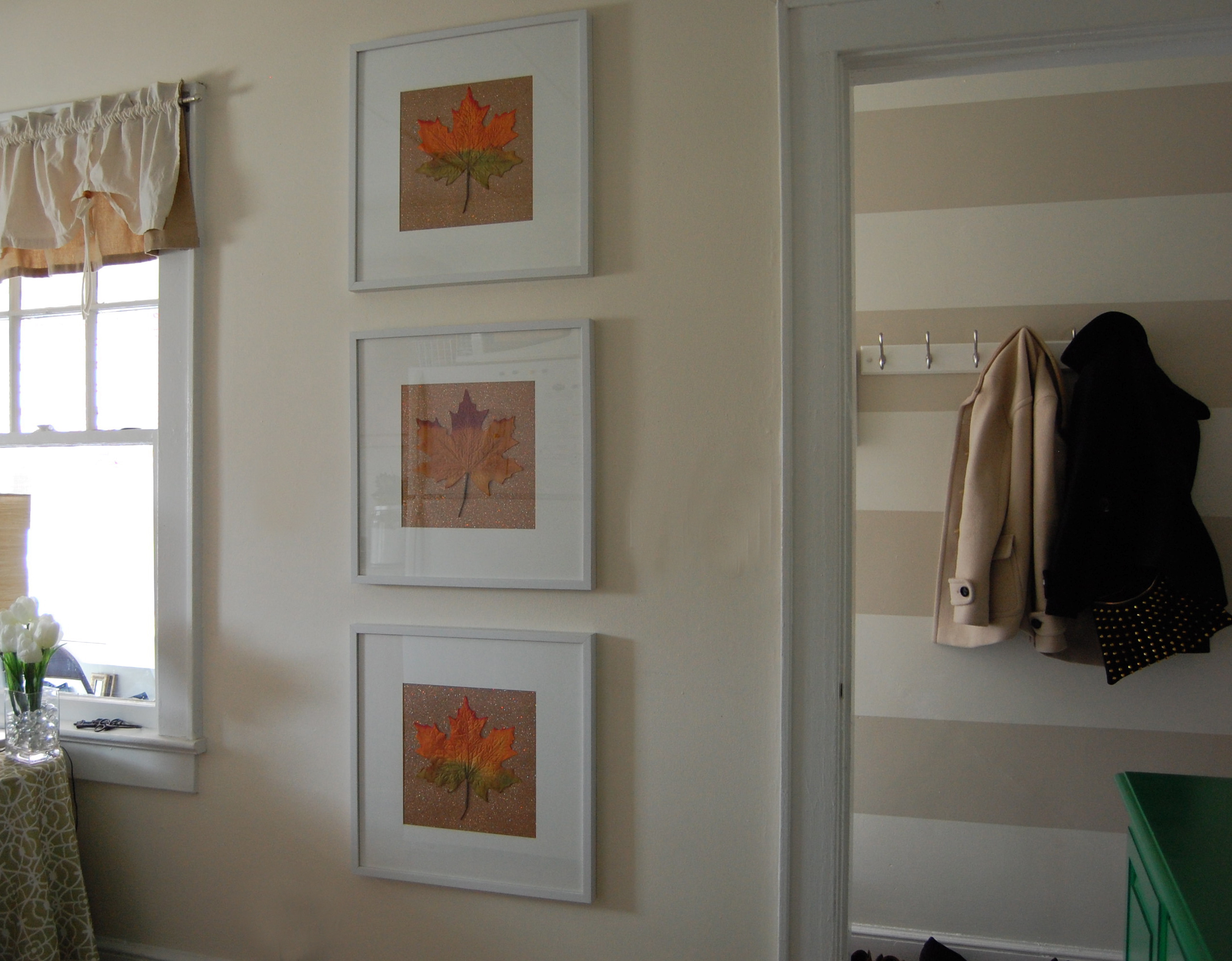 So, these suckers have been sporting those Fall leaves up until last week. I know, major fail. Would you believe me if I told you that I didn't even notice until the other day? Well regardless, I finally changed them.  Since they reside in the kitchen and there are three of them I thought how cute would it be to have them say "EAT". So I hit up the craft store and picked up some green colored scrap paper that not only tied in with the rest of the kitchen but that also gave the feeling of spring time!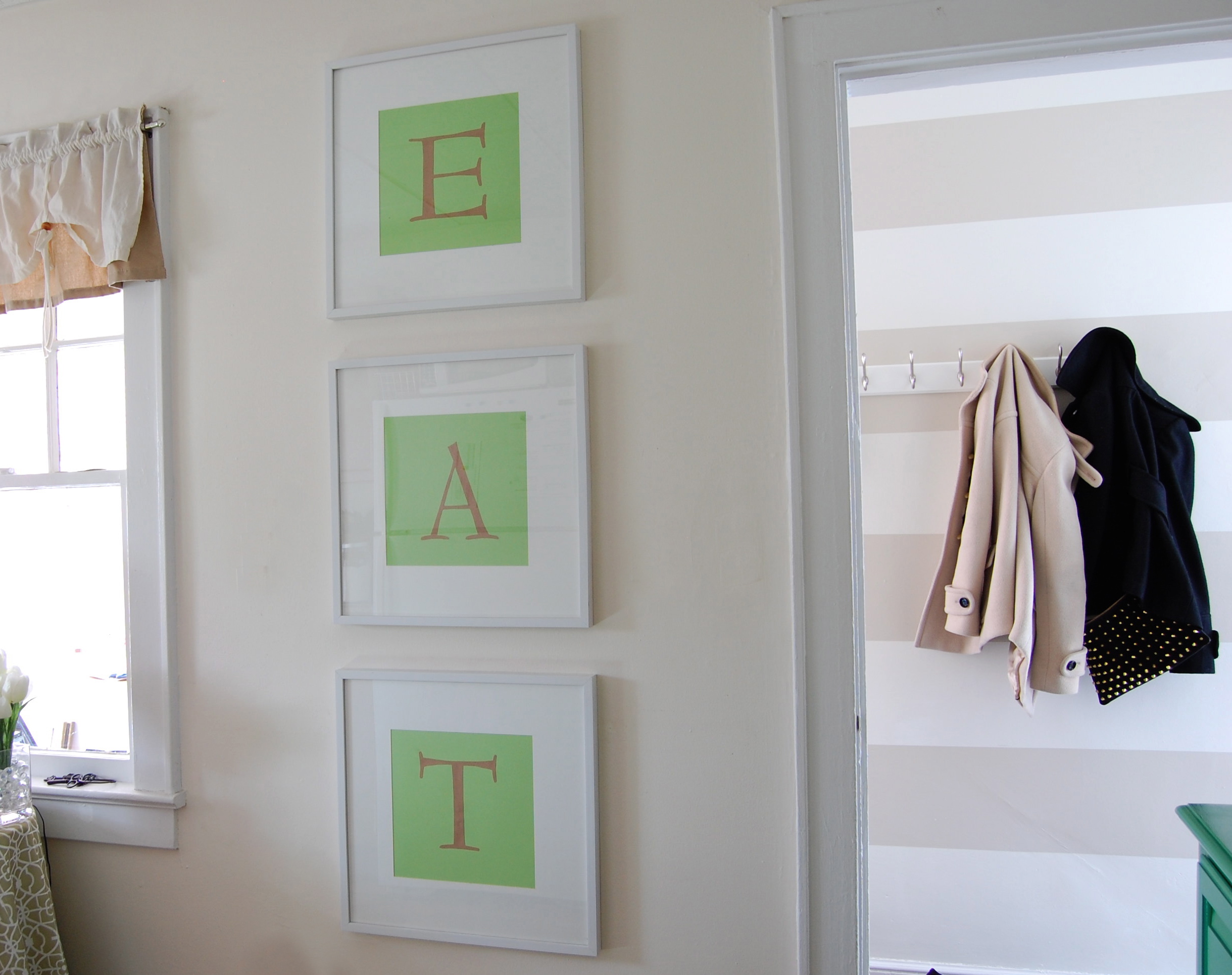 To achieve this I simply printed out each letter from Print Shop.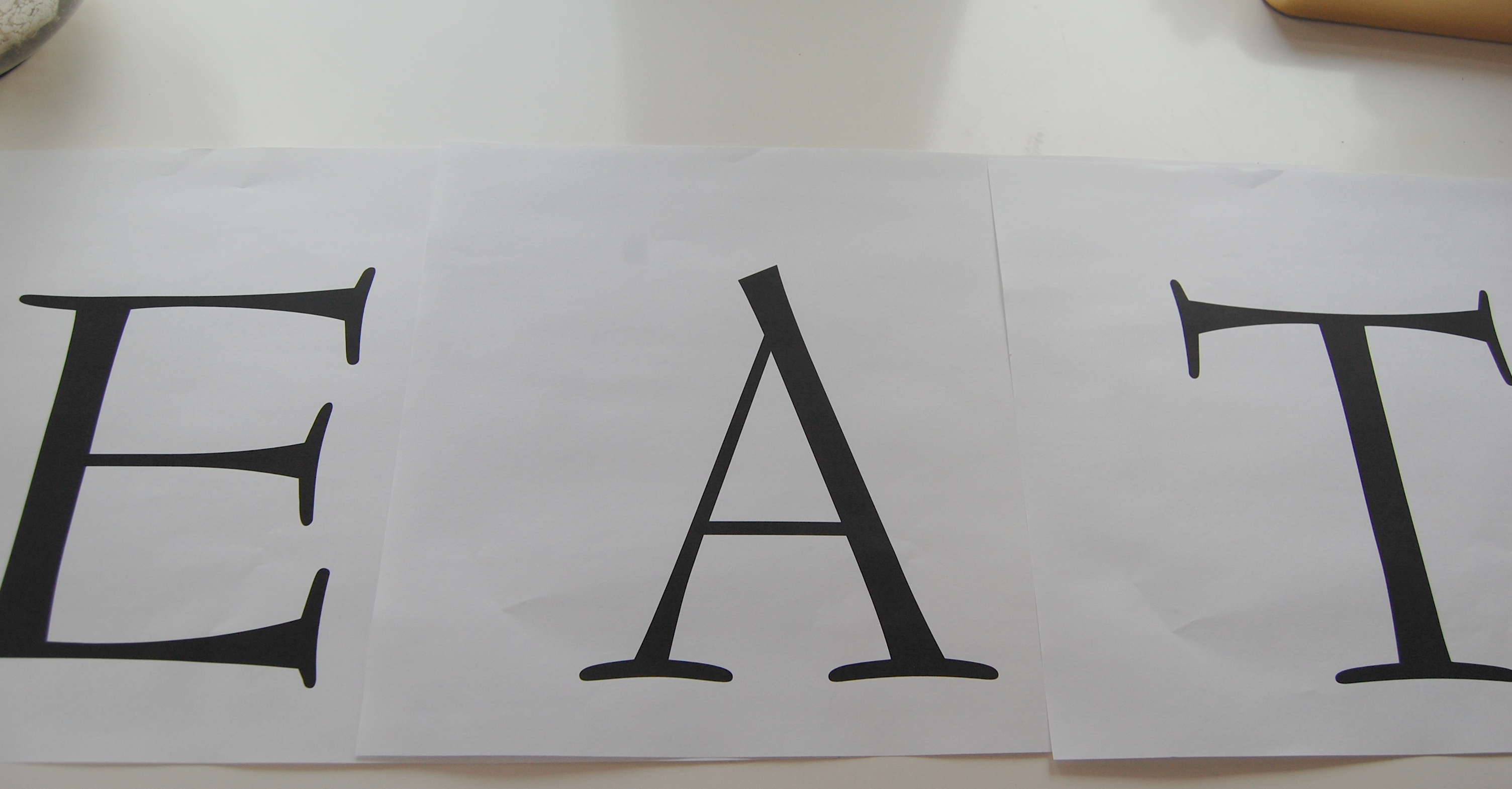 Cut each letter out and then traced them on brown scrap paper. I used painter's tape to hold the letters down.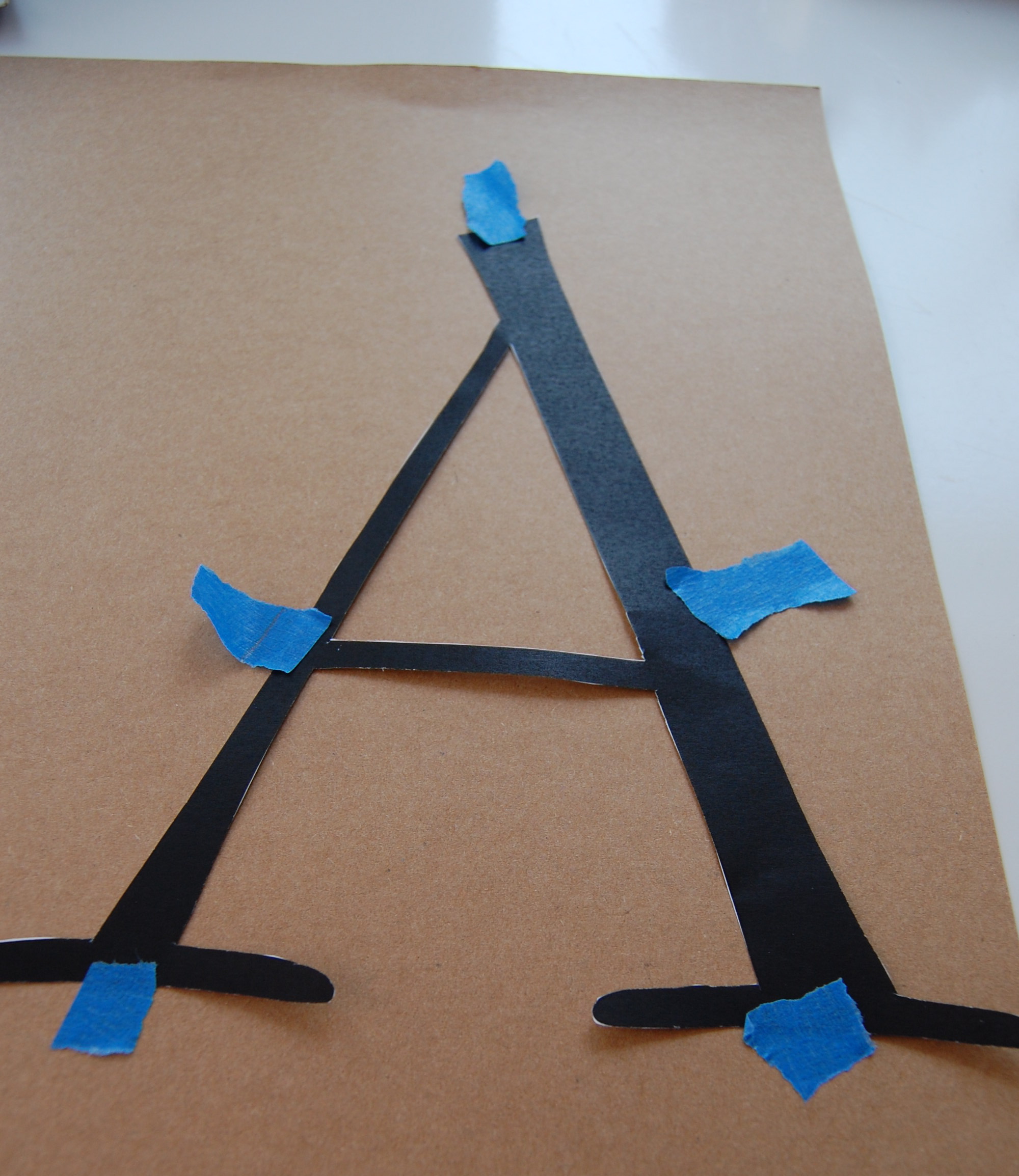 Once they were traced I cut them out and then measured them so that they sat right smack in the middle of the 12×12 paper and used craft glue to hold it down.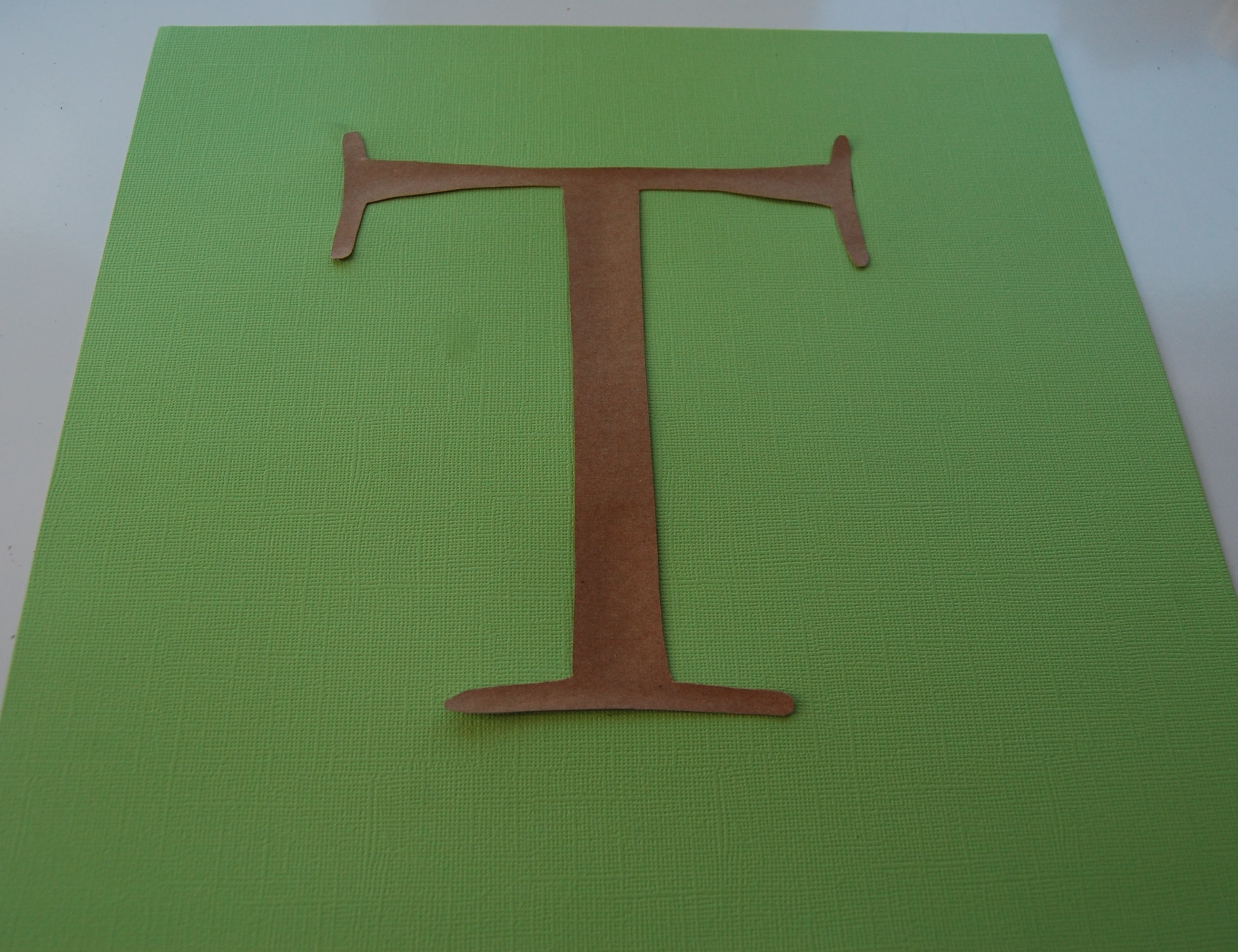 Once I had them all done I just placed them into the frames and just hung them! They definitely brighten the space and I certainly can't help but notice them!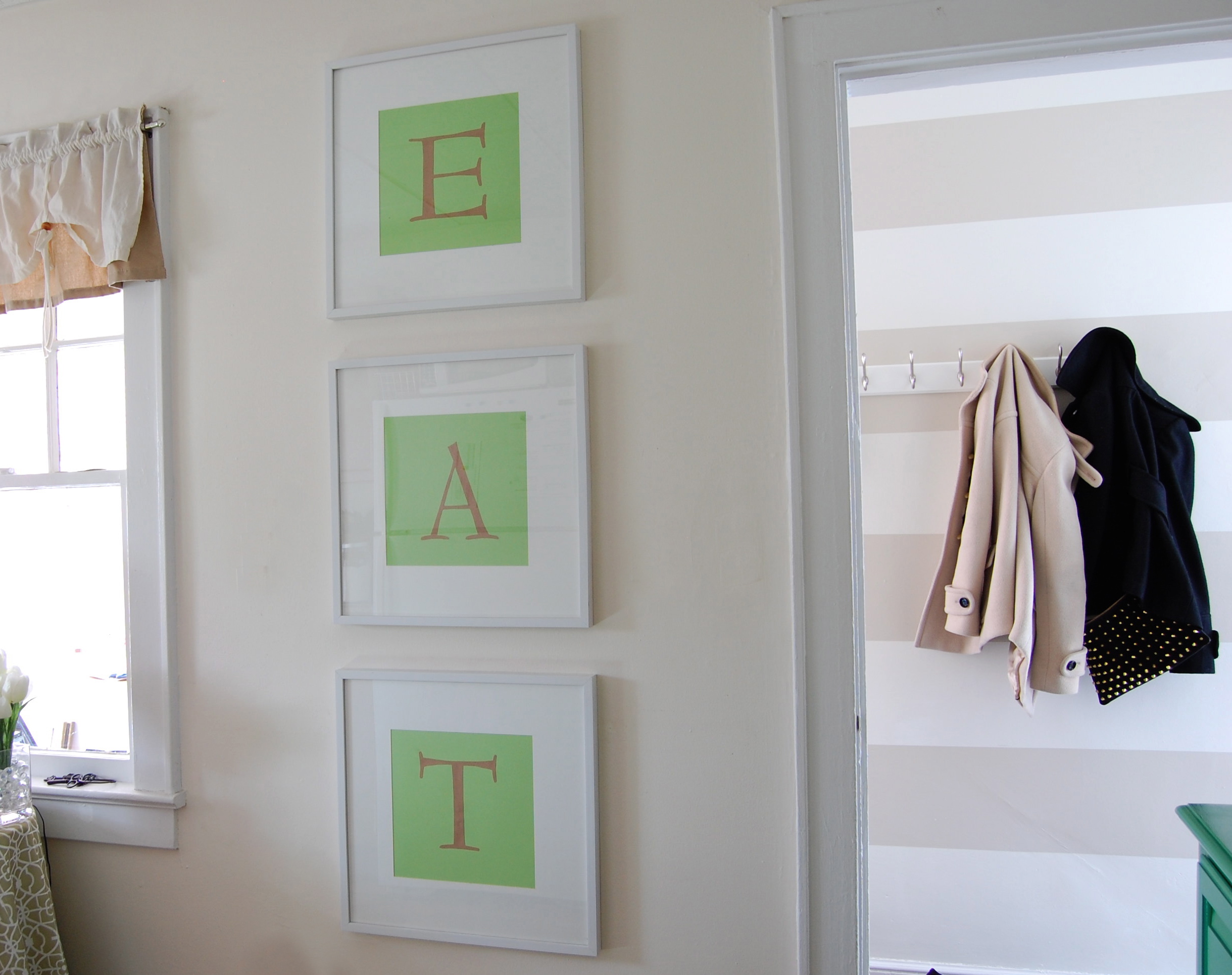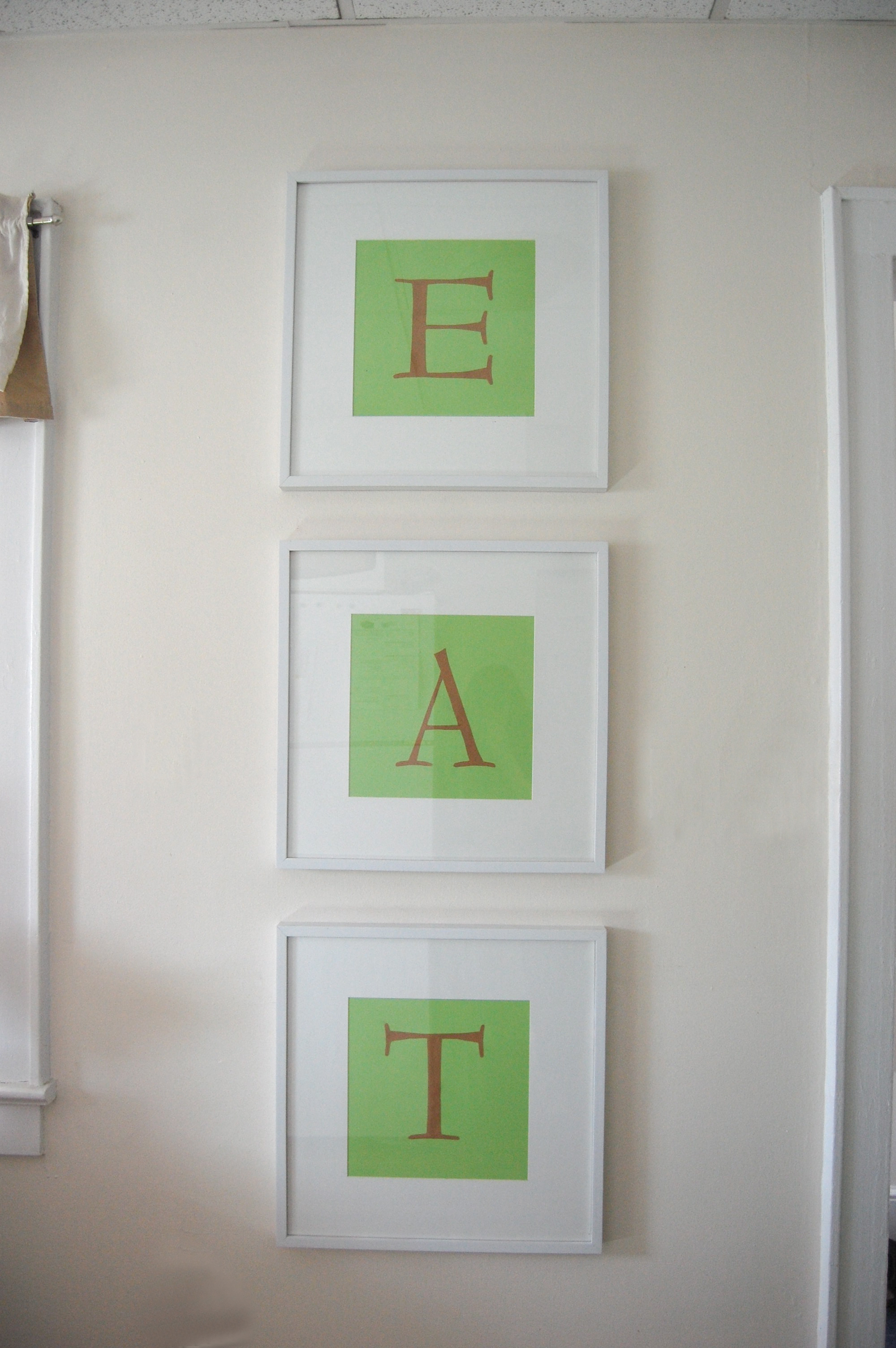 Anyone else out there making some fun and colorful changes to their decor? I'm currently crushing on coral (say that 5 times fast!) and have some ideas for the living room. Now that the weather is slowly warming up I'm getting very excited to wipe out the spray paint! Bring on Spring!