Happy Monday all! I know I have been the worst blogger of the year and yikes it's only May! Well I am here today to chat with you guys about the ol' blog! I can honestly say that I have a ton of projects I want to get done but they require sanding, spraying and warm weather so you can imagine how excited I am that the time has come! I'm so ready to get the ball rolling again! I have also been thinking about how I love this blog because it allows me to share what I love which then made me start thinking about adding to it.  Some of you may or may not know but on top of teaching second graders and DIYing/crafting I am also a freelance makeup artist and I love all things beauty related.  It got me thinking that I would love to add some beauty tips to the blog and maybe even some tutorials! Maybe even some fashion too! I mean it all deals with style and this is Made2Style…ha! see how I did that. Anyway I would love to know what you guys think or if you have anything that you would love to see like how to create a flawless face or cover undereye circles, maybe even how to curl your hair and make it last!
Now don't fret, I'll still be crafting and DIYing away! In fact, I am working on finally completing my office/crafting area and I have some diaper boxes I am planning on turning into storage containers.  A girl can never have too much storage!! Now one last thing I need from you guys! I have this pretty wooden box that I purchased at a flea market almost a year ago (can't wait to share the story of how I got it) and it needs a change.  I am having the hardest time deciding how I should paint it! Here is the box: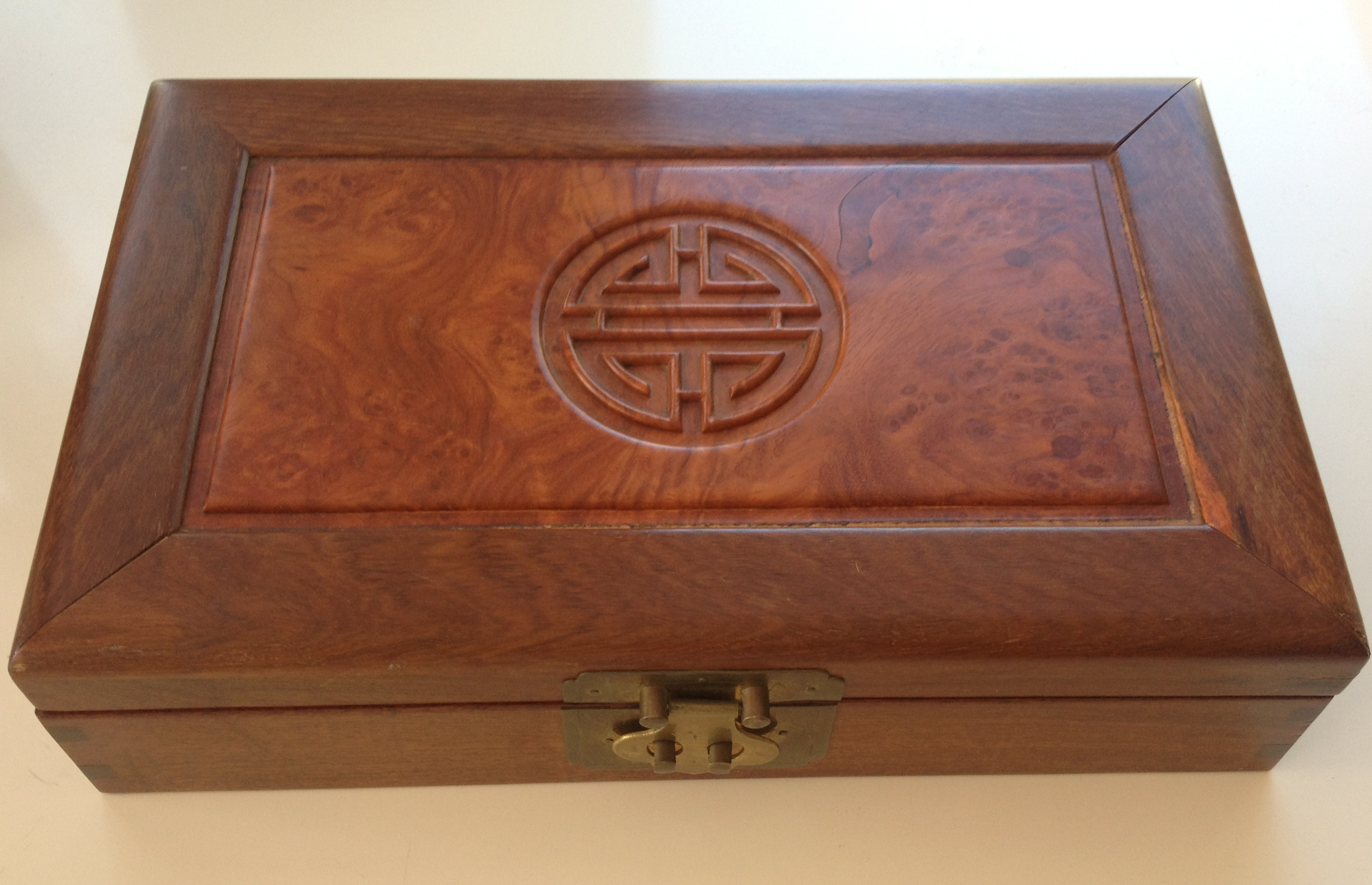 I'm in love the design on the top and my first plan was to paint it a high gloss white and try to gold leaf the design. Then I started thinking that it might just be best if I keep the whole thing white and just polish up the hinges. Now I'm just lost. So if you like one idea over the other or have a completely different idea, I'm all ears! Well, in this case, I'm all eyes!
Ok now onto a cute little treat my friend Emily and I made this past week! I have one of the most amazing assistants at work and this past week she finished up her last class of Grad school and so we whipped up this cute graduation hat treat found via Pinterest about 15 minutes before we presented them AKA super easy to make!
Here is what you'll need:
Lollipop Stick/Cakepop sticks (found at craft stores)
Foam or anything that can hold the sticks upright
Reese's Peanut Butter Cups(miniature)
Reese's Pieces
Ghirardelli Squares
Frosting in a bag (trust me bag is best)
Pull and peel Twizzlers or Licorice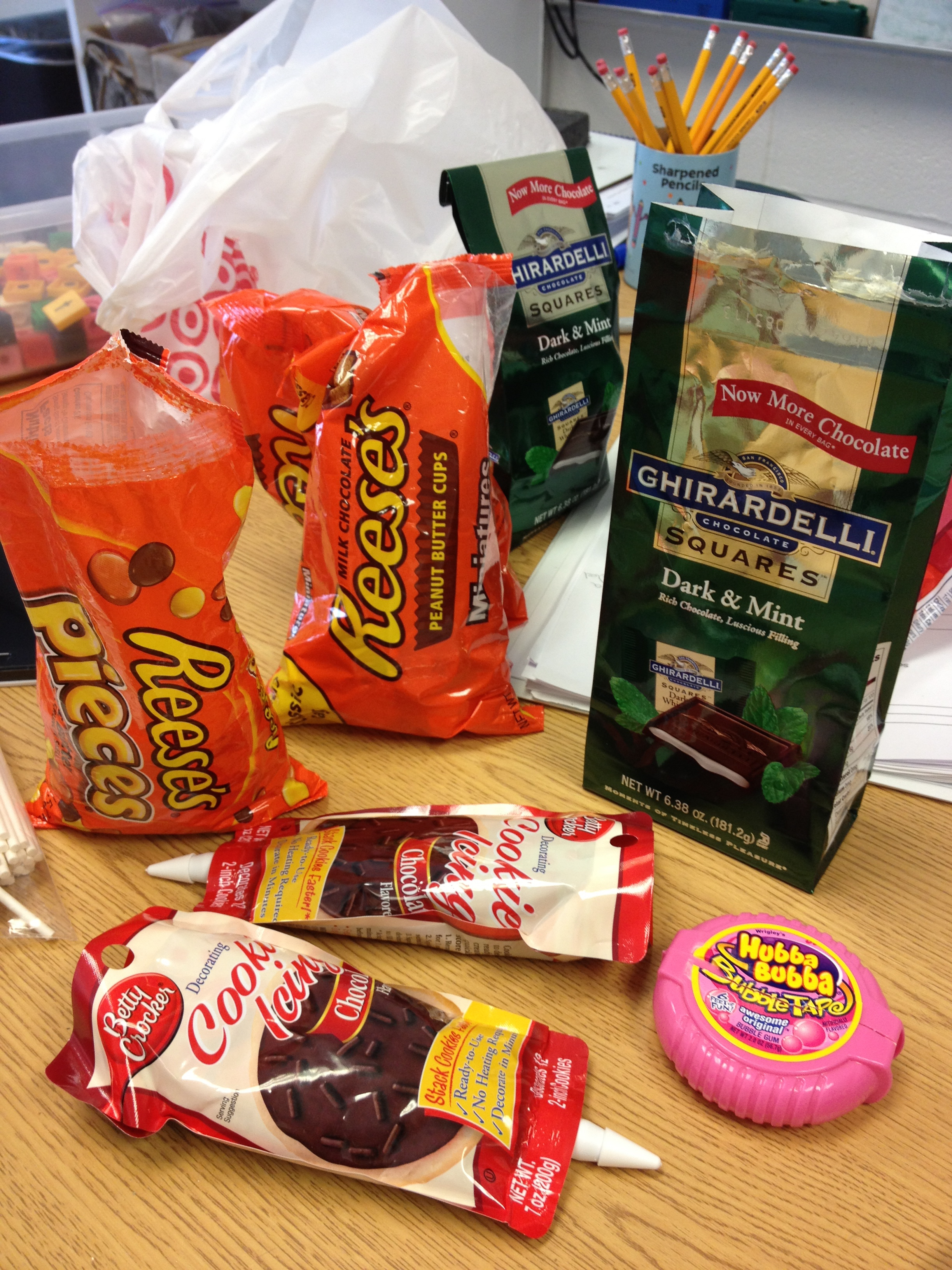 We didn't end up using the licorice but rather bubble tape but for presentation purposes I think the licorice would have looked better.  All you simply do now is…
1. Stick the peanut butter cup upside down onto the stick.
2. Dab a little frosting in the center (it works as glue.)
3. Add your Ghirardelli square, upside down.
4. Add another dab of frosting and then a Reese's pieces.
5. Some more frosting and then your "tassel."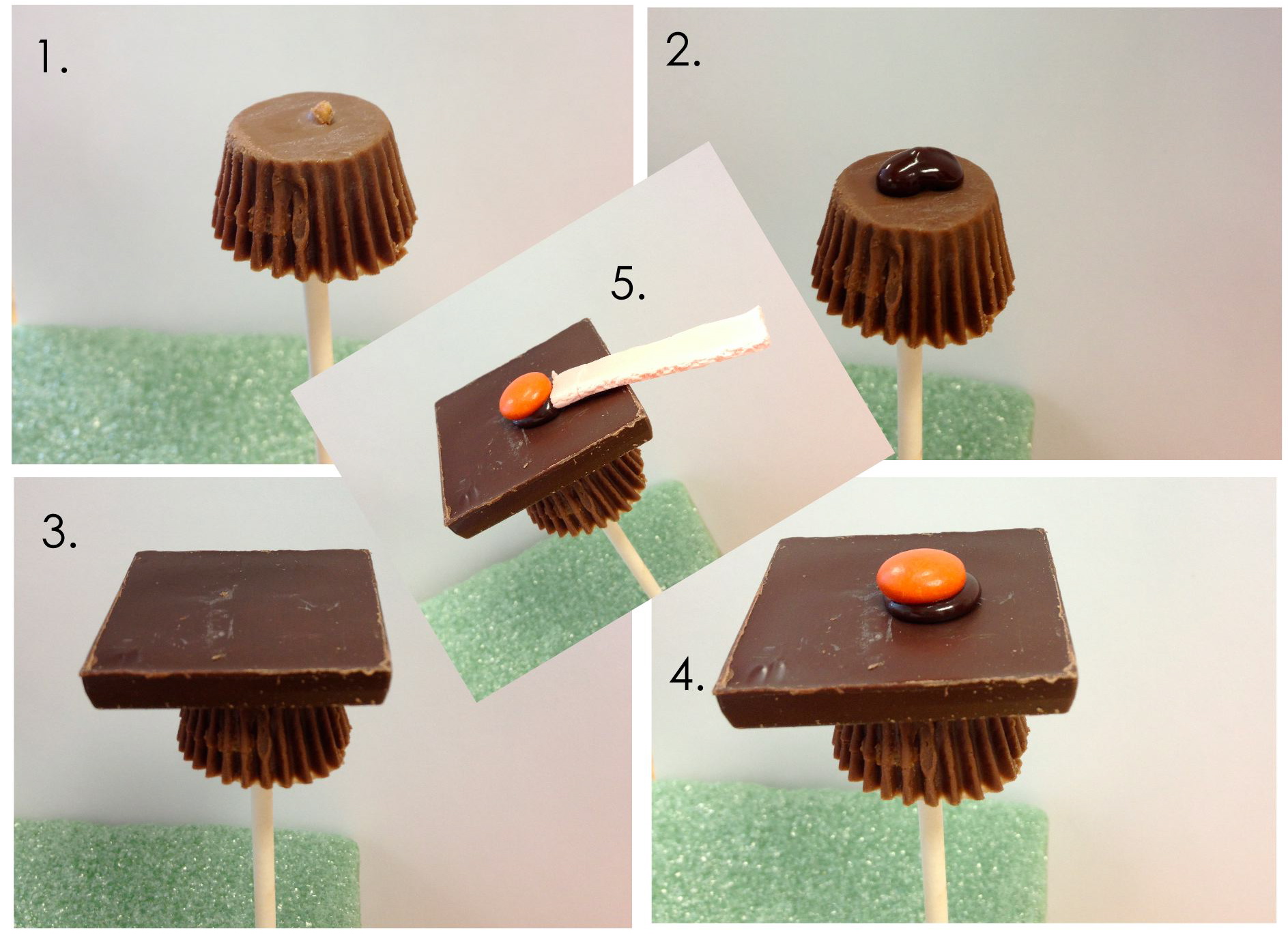 So cute right? And super easy!! Warning though- if you don't plan on eating them right away or making them beforehand I recommend keeping them in the fridge so the chocolate doesn't melt!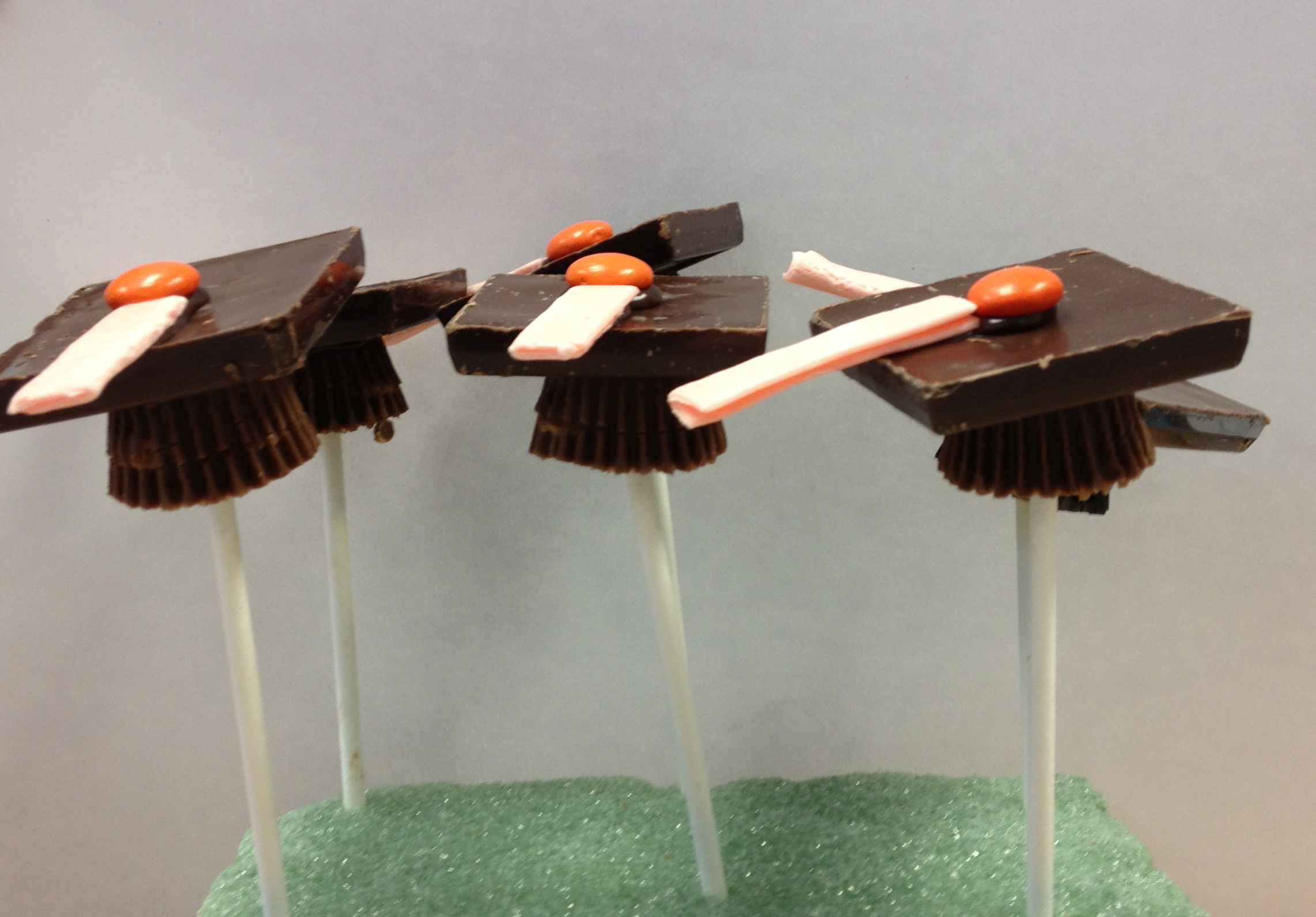 Just in time for graduation season!