Early evening Saturday I watched my man Henrik Lundqvist and the New York Rangers lose a hockey playoff game that took them out of the running to possibly win the Stanley Cup. Sad times. I realized, I needed a plan. A plan to get over my man. What rhymes with man? Jam! (Name that show) Now who doesn't love some good jam? Well my cousin Martha and I were determined to make our jam dam and let me tell you how easy it is! We used this recipe but made a little adjustment to suit our needs. Here is exactly what you'll need to make some Strawberry Rhubard jam!
4 1/4 cups diced rhubarb (about 3 large stalks)
4 1/4 cups sliced fresh strawberries (about 2 containers)
2 tablespoons lemon juice
2 (1.75 ounce) packages powdered fruit pectin
1/2 teaspoon butter (optional)
7-8 cups white sugar
12 half-pint canning jars with lids and rings
***
1. In a bowl, add all diced fruit, lemon juice and pectin (pectin is what gives it the jelly consistency)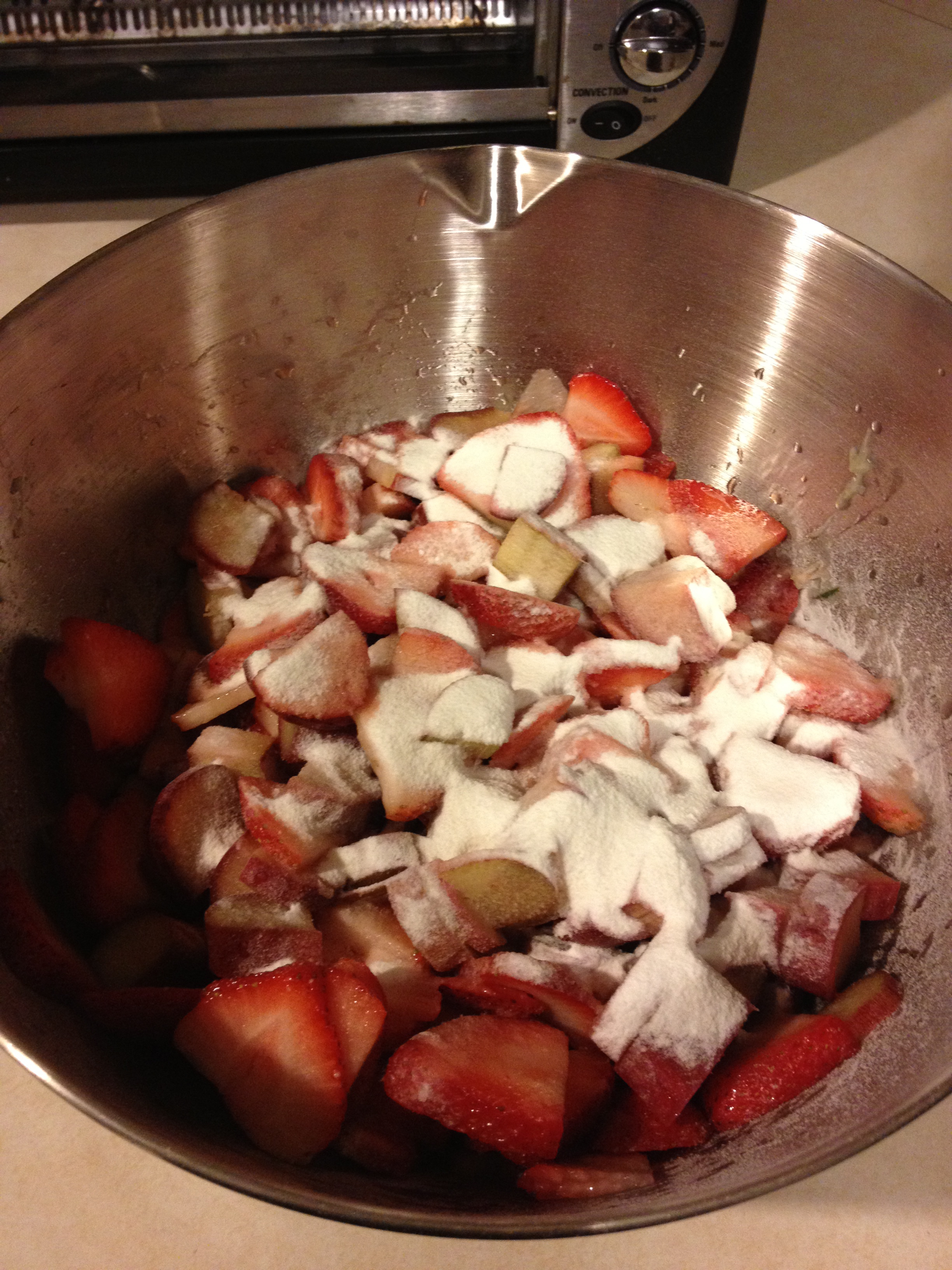 2. In a large pot sterilize your jars by adding them to boiling water for at least 5 minutes. Make sure you have a holder while working with the jars.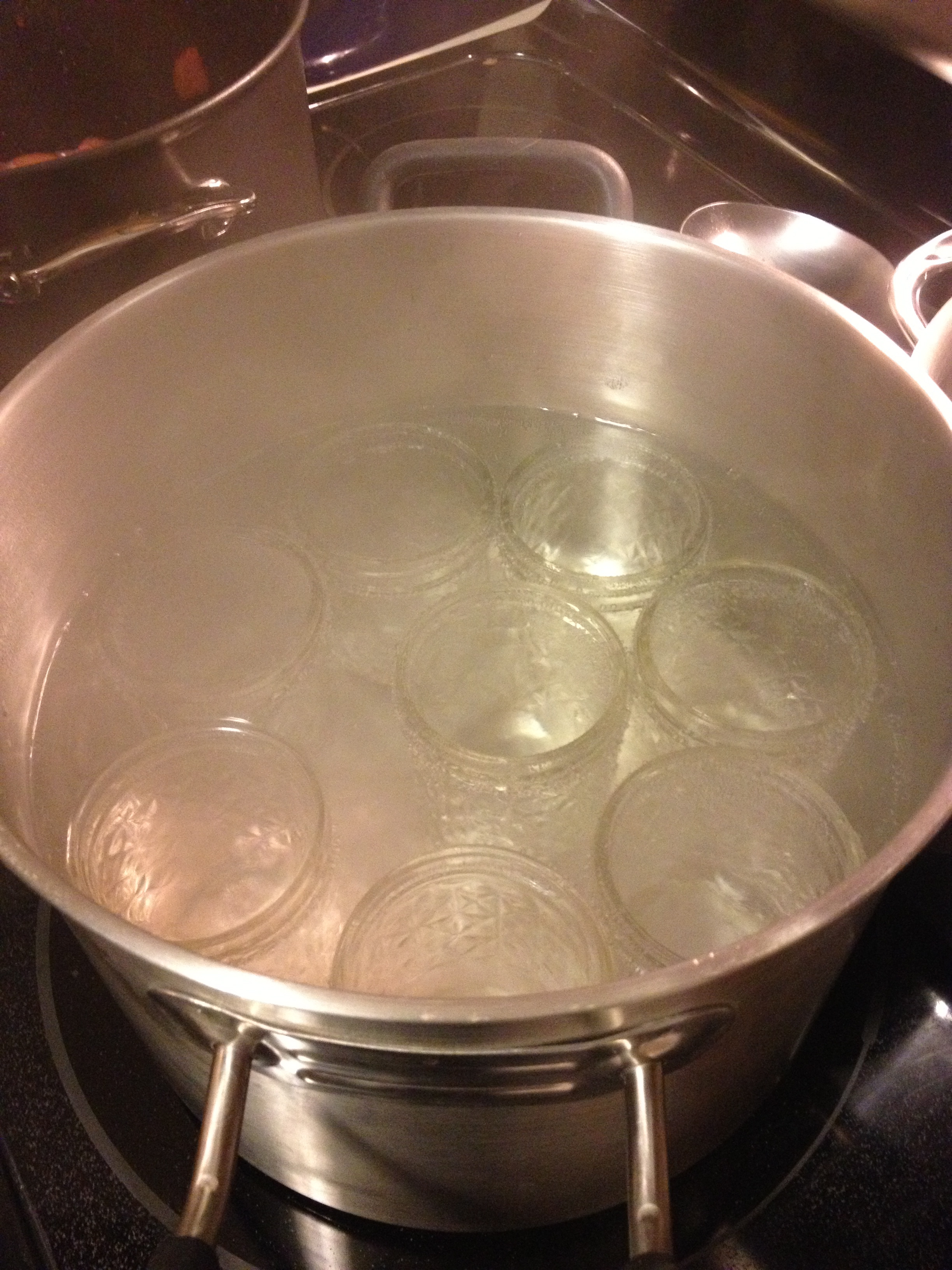 3. Empty your bowl into a sauce pan over medium heat and begin mixing to release the juices. Begin to add 1 cup of sugar at a time and wait for it to dissolve before you add the next cup. The original recipe calls for 10 cups, we used 8 and it was more than enough sugar!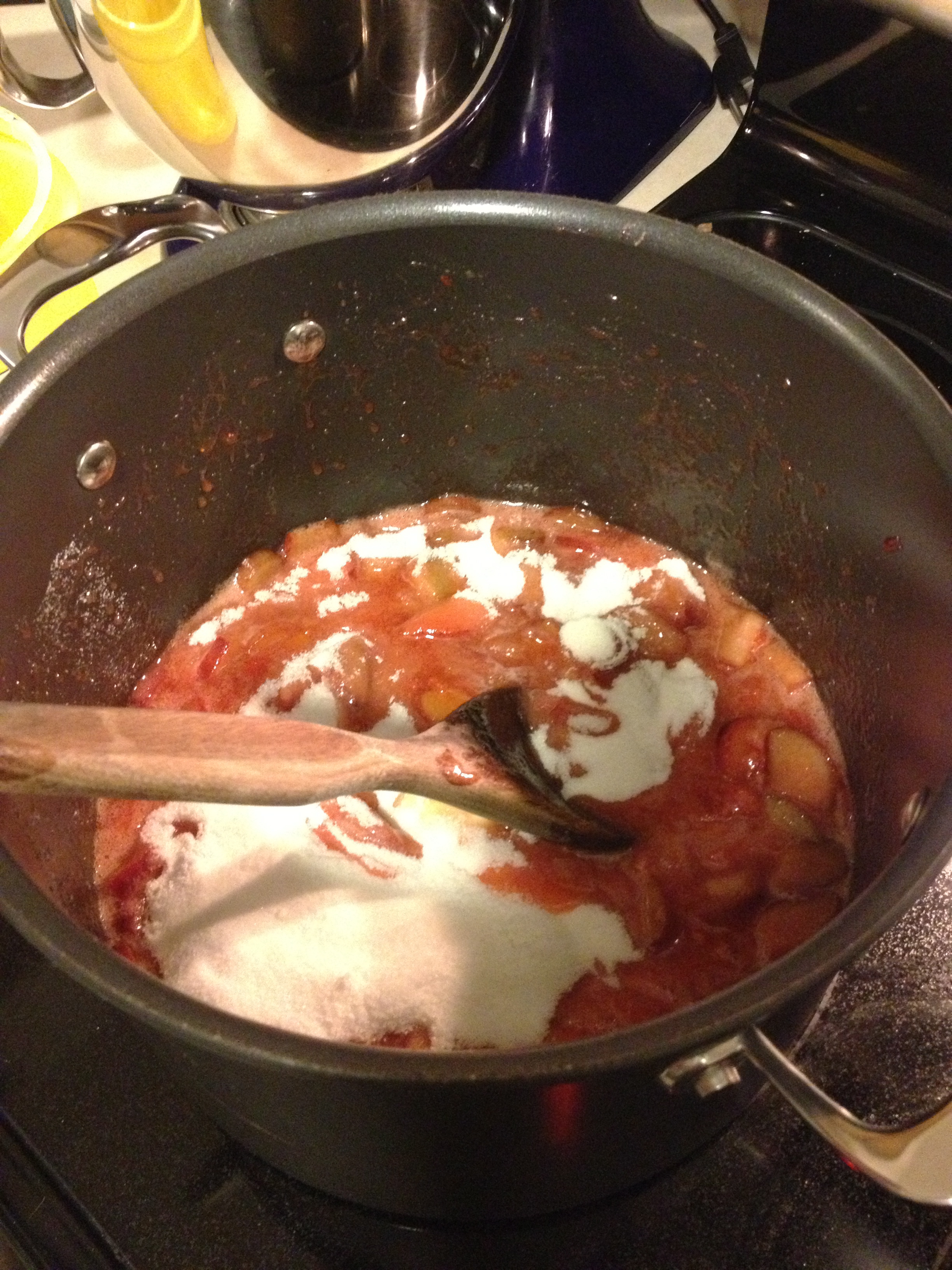 4. You can add butter which will help to keep the foam down. When you are all finished with your sugar allow the mixture to come to a full boil. The next step is optional but we used an immersion blender so the jam wouldn't be too chunky.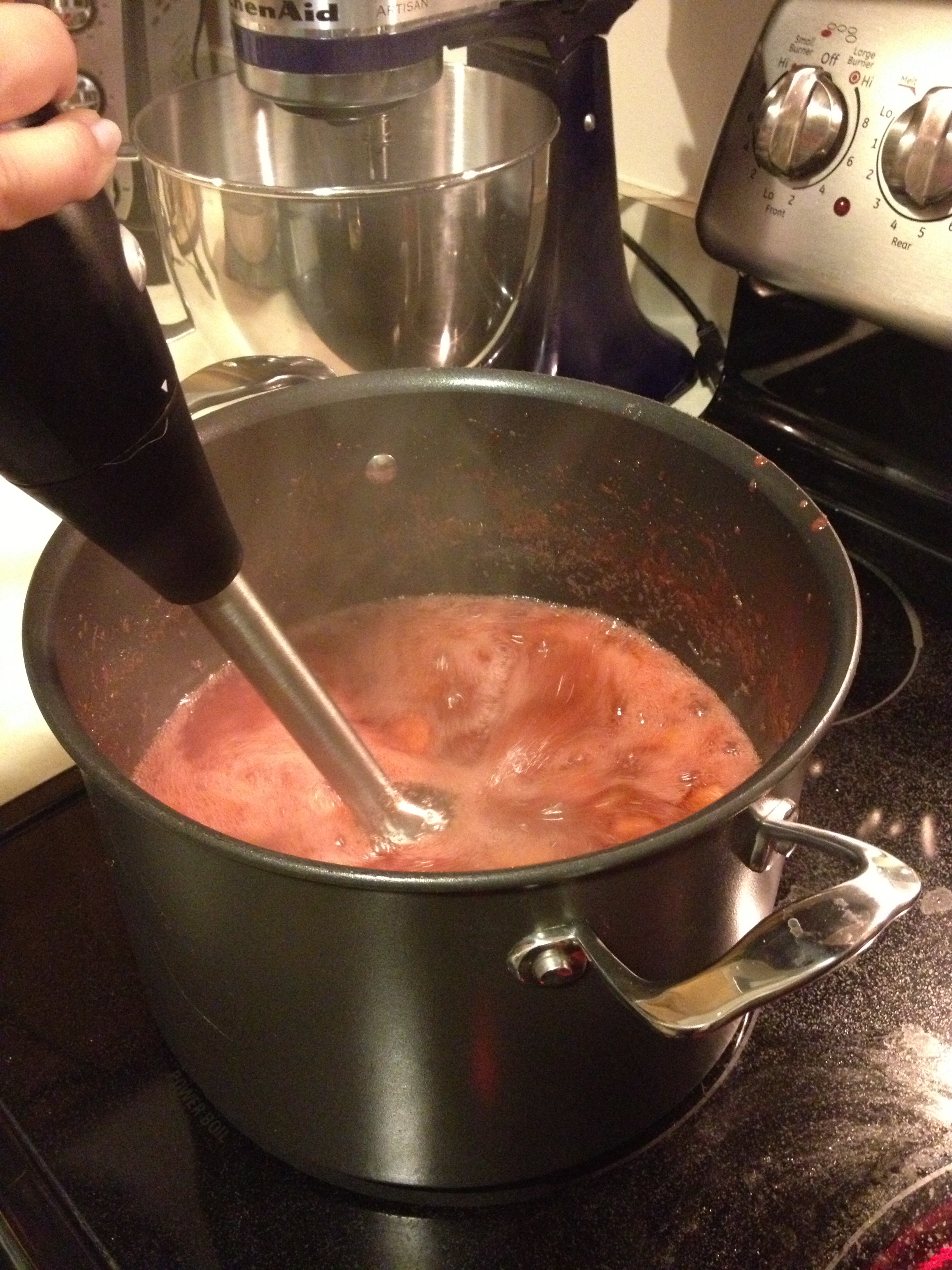 5. Using a funnel, pour the jam into the jars using a ladle. Make sure to leave about 1/4″ space at the top.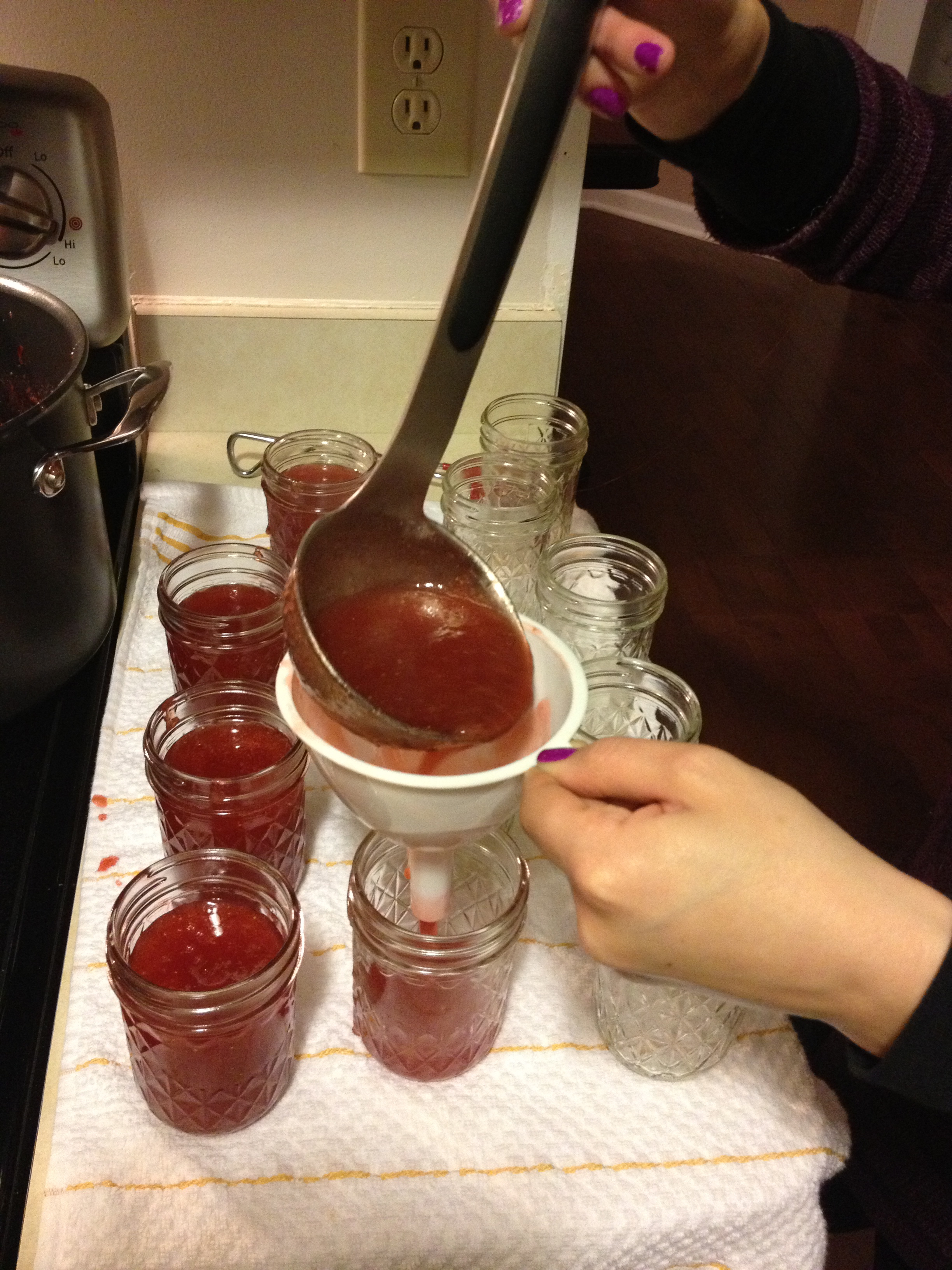 6. Put the lids on the jars and place them back into the boiling water. Make sure they are covered with water, about an inch. Leave them in the water for at least five minutes. This will seal the jars.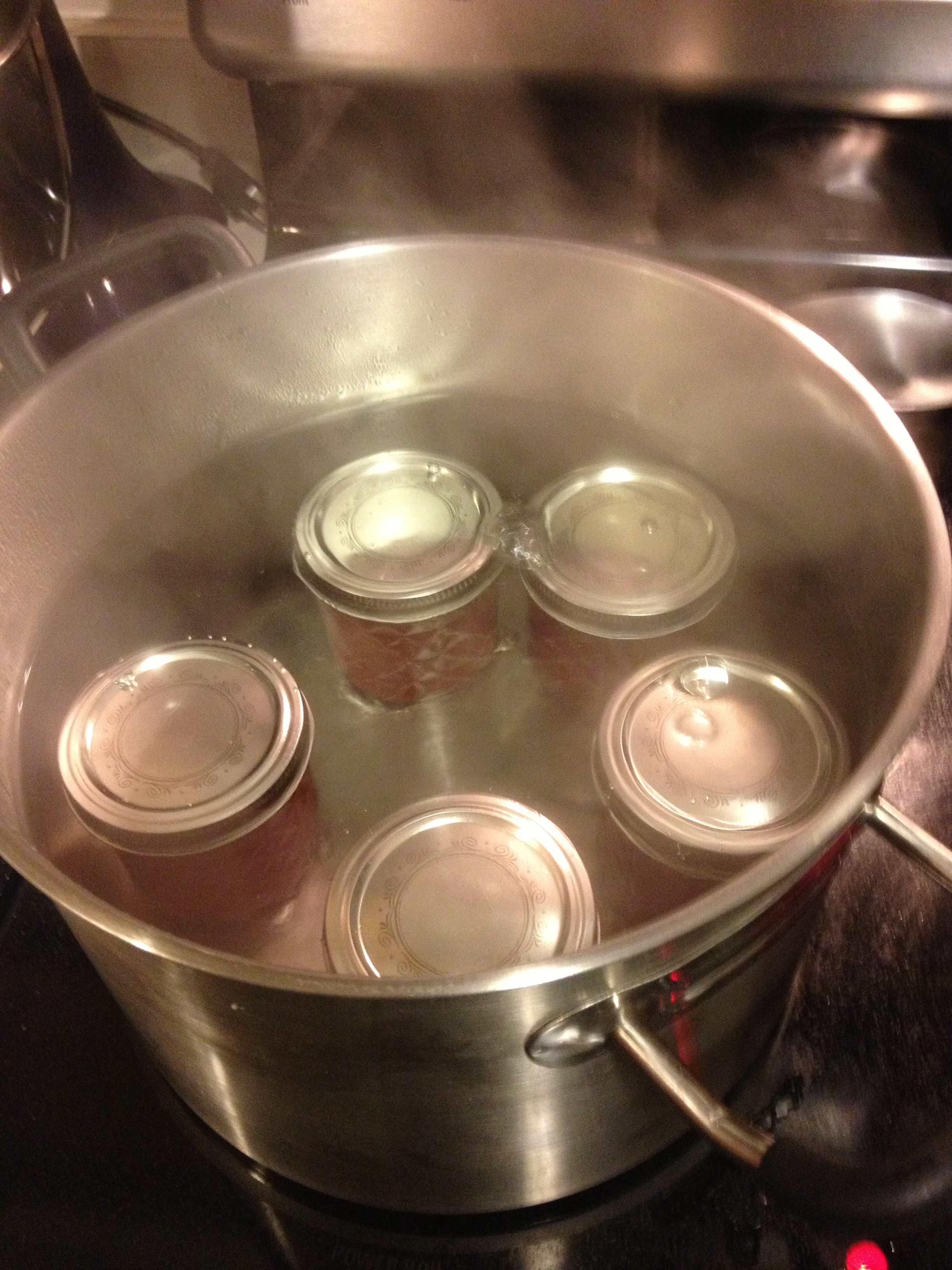 7. Carefully pull them out and place on a cloth-covered or wood surface. DO NOT touch the jars! Leave them all alone now until they cool. You will begin to hear the tops sucking in.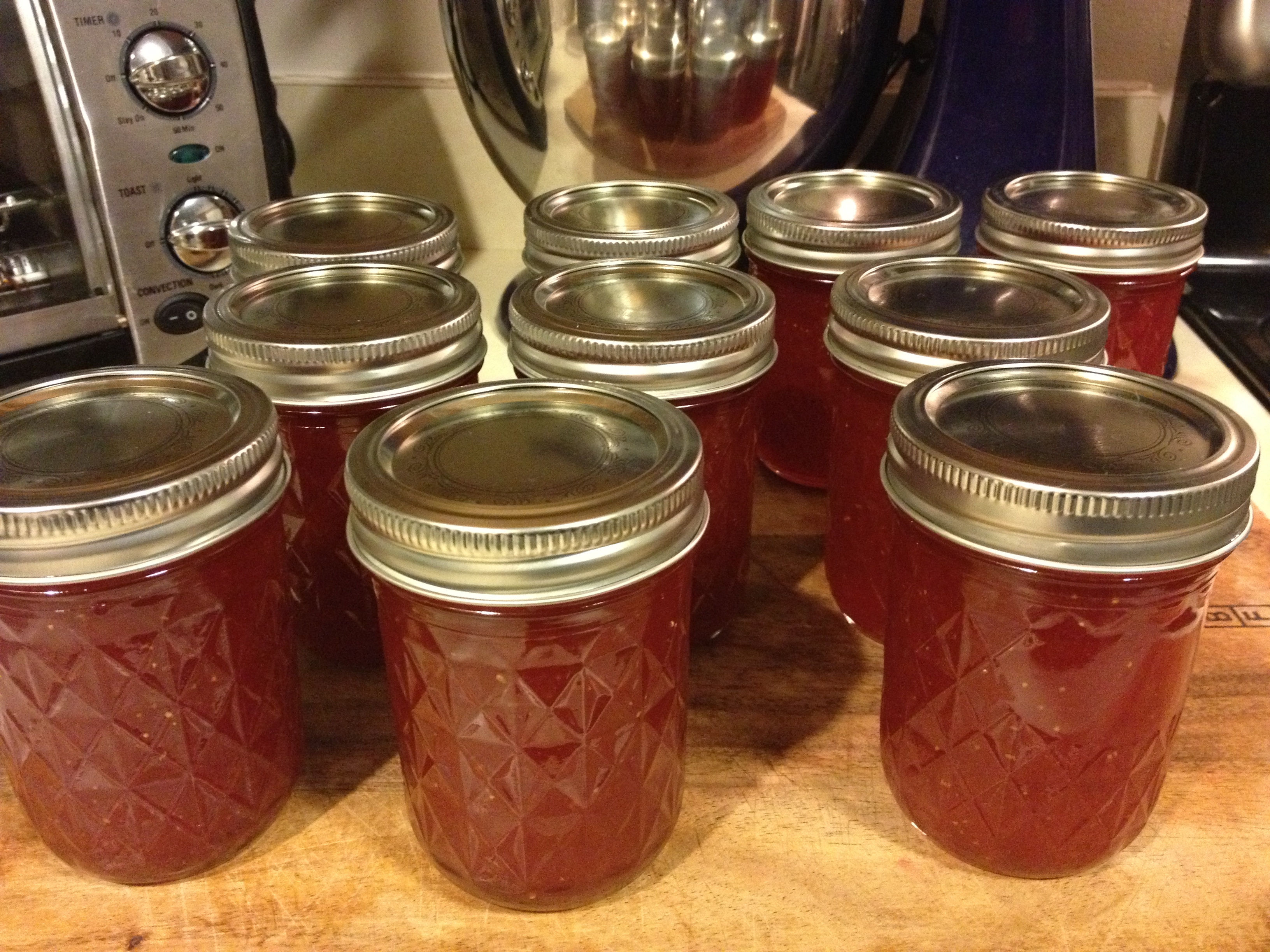 Once they have completely cooled you are free to enjoy! Make sure to store the rest in a dark cool place.