What's ORB you ask? Well, just the most awesome color on this planet! It stands for Oil-Rubbed Bronze which can transform an old ugly brass piece into something that looks brand new. Case and point…this brass chandelier: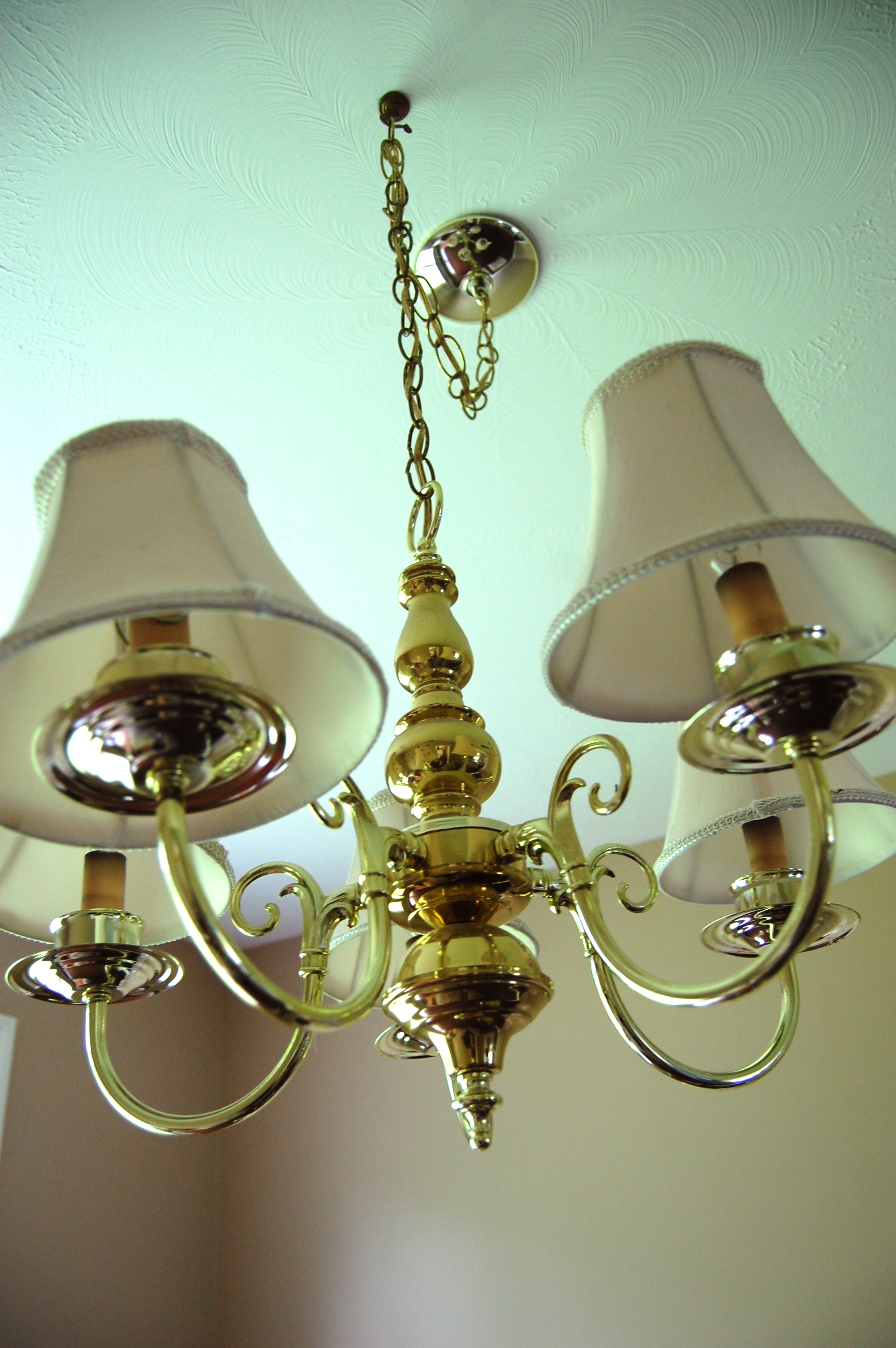 While it is a pretty light fixture, it just doesn't go with the rest of the room. Rather than tossing it we gave this bad boy a makeover! Don't forget: when disconnecting anything electrical make sure you hit up your circuit breaker and shut the power to the room off! The last thing you want is a zap! I should remind you this chandy is one that came with my cousin's new home so this was a fun makeover I did for her.
After we disconnected it,  I made sure to clean it really well.  I'm sure you can imagine how dusty these guys can get.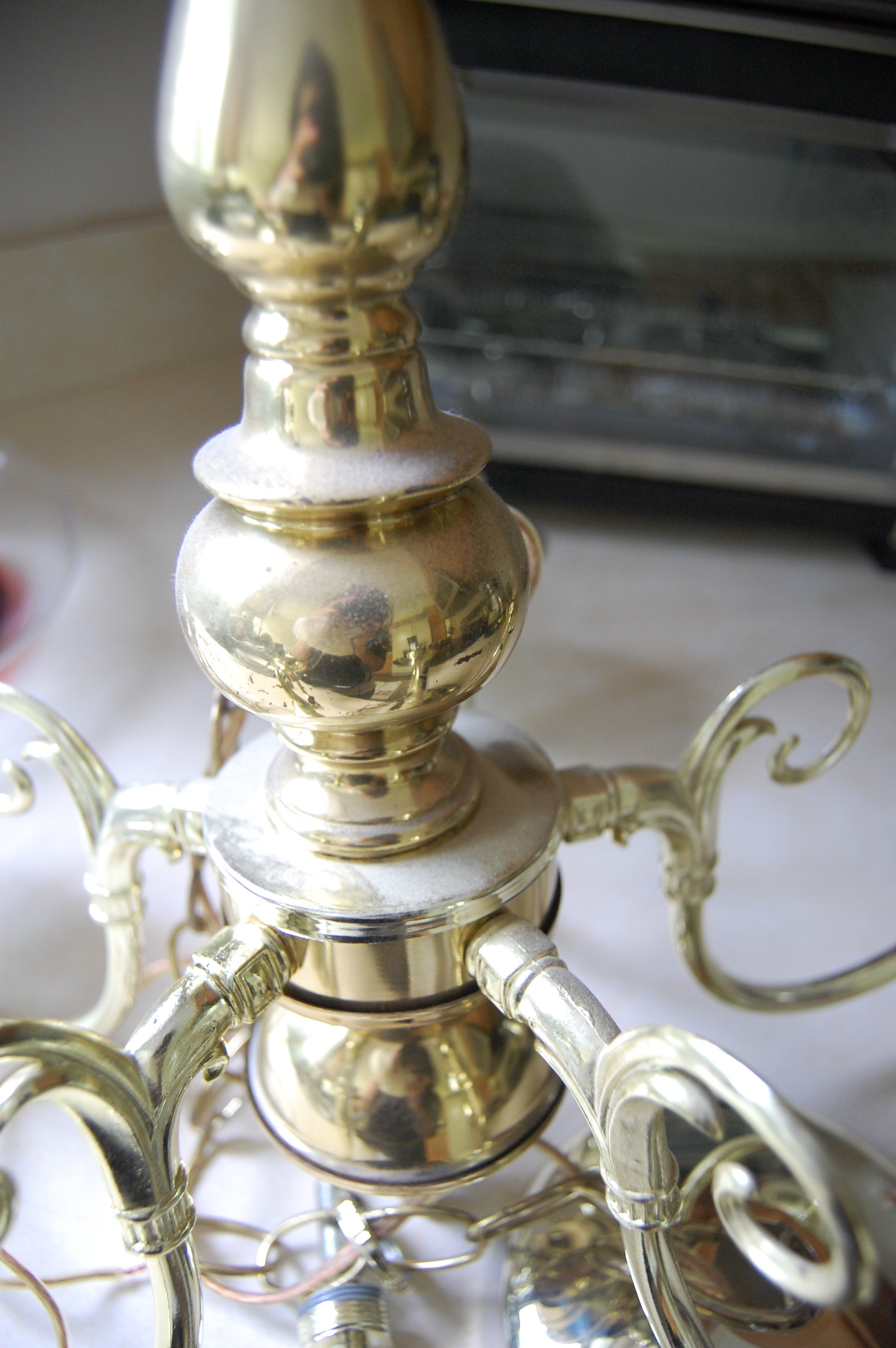 Once it was all clean and dry I wrapped anything that wouldn't be getting painted with painter's tape and then took it outside and hung it on a planter stake and used my favorite ORB spray paint.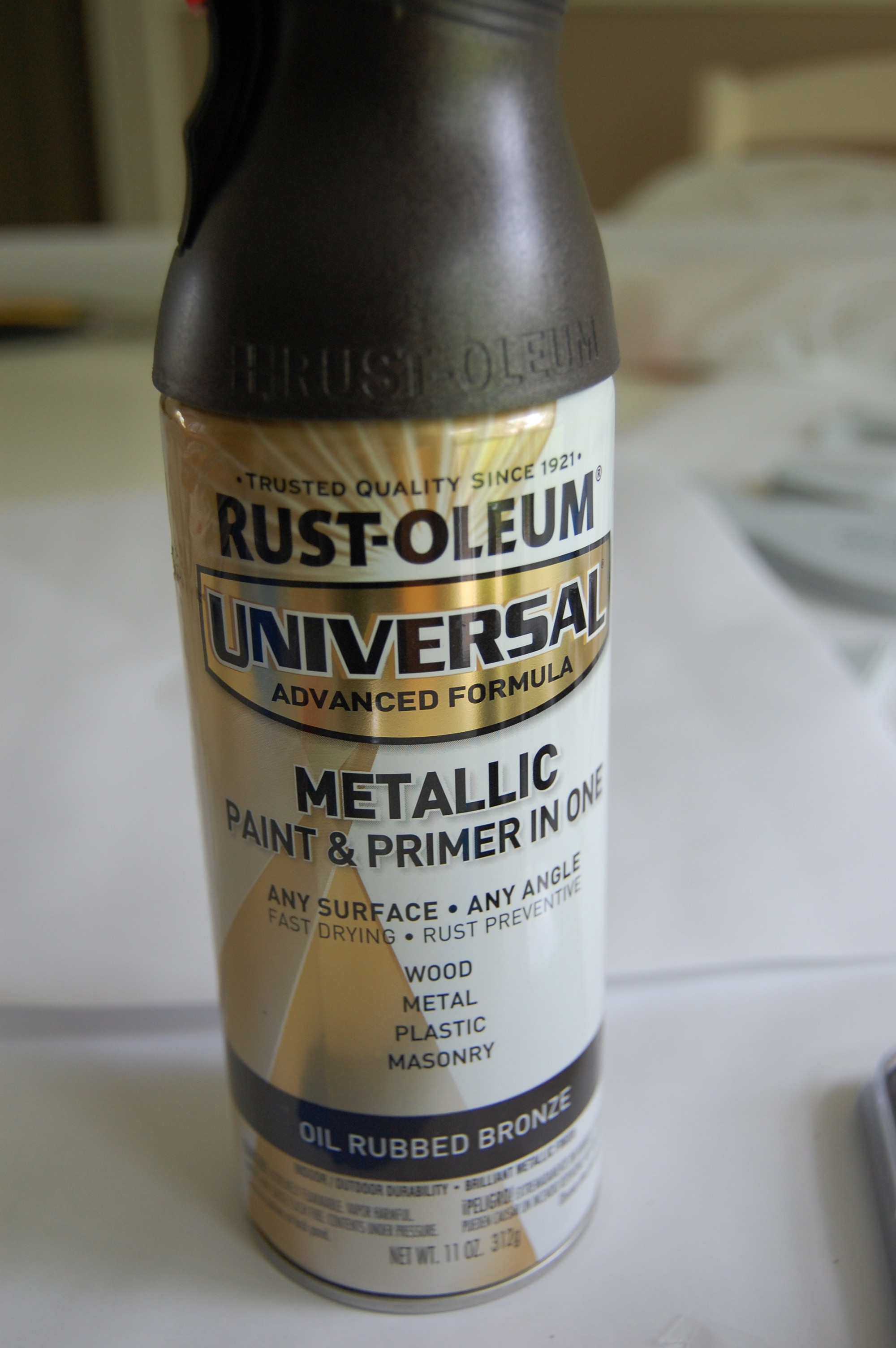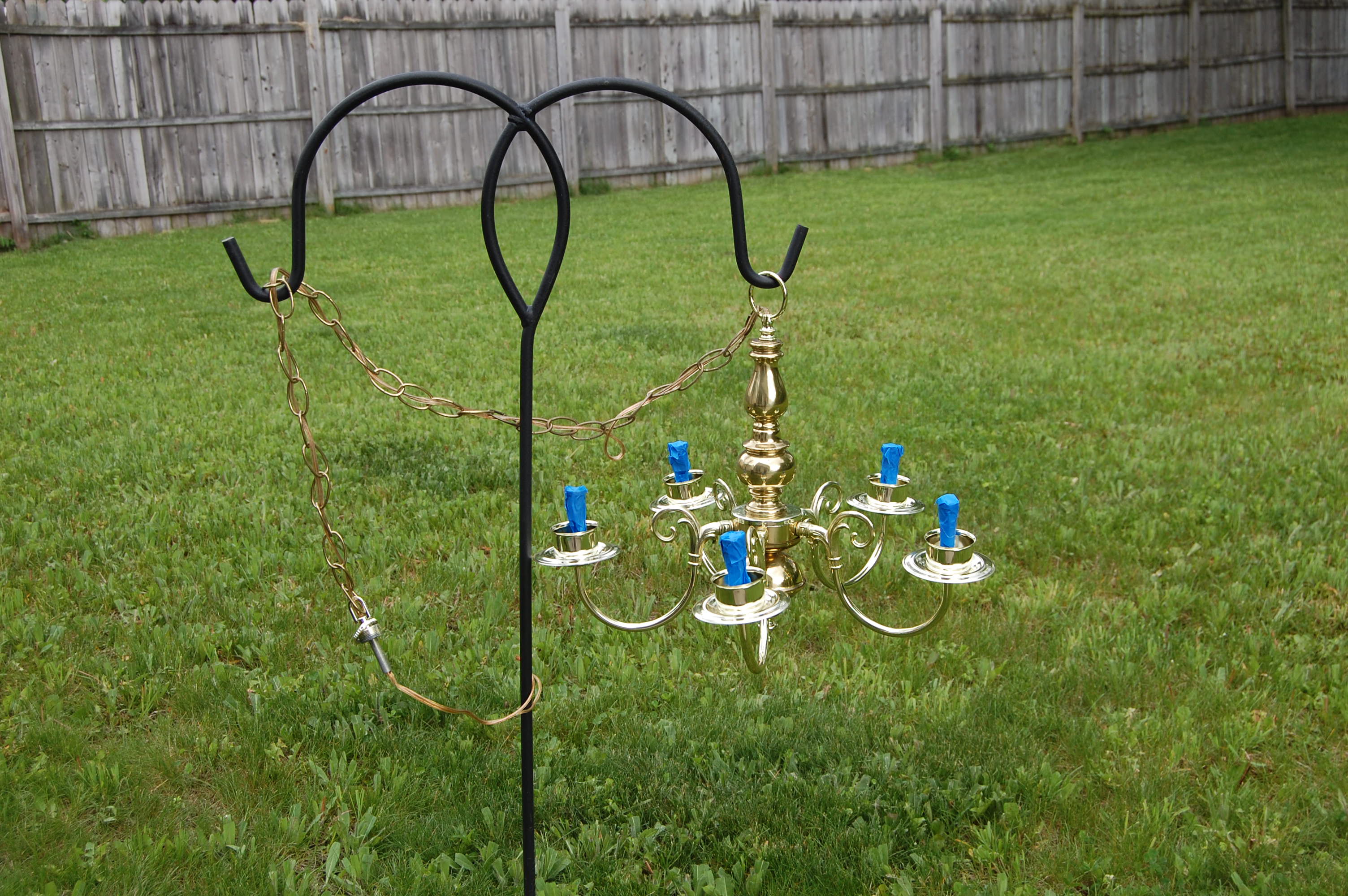 Using slow and even strokes I sprayed this lovely up.  I got down pretty low to make sure that I sprayed the underside evenly.  The bottom is super important because that's the part you will see the most once it is hung.  Here is the after (after 2 coats).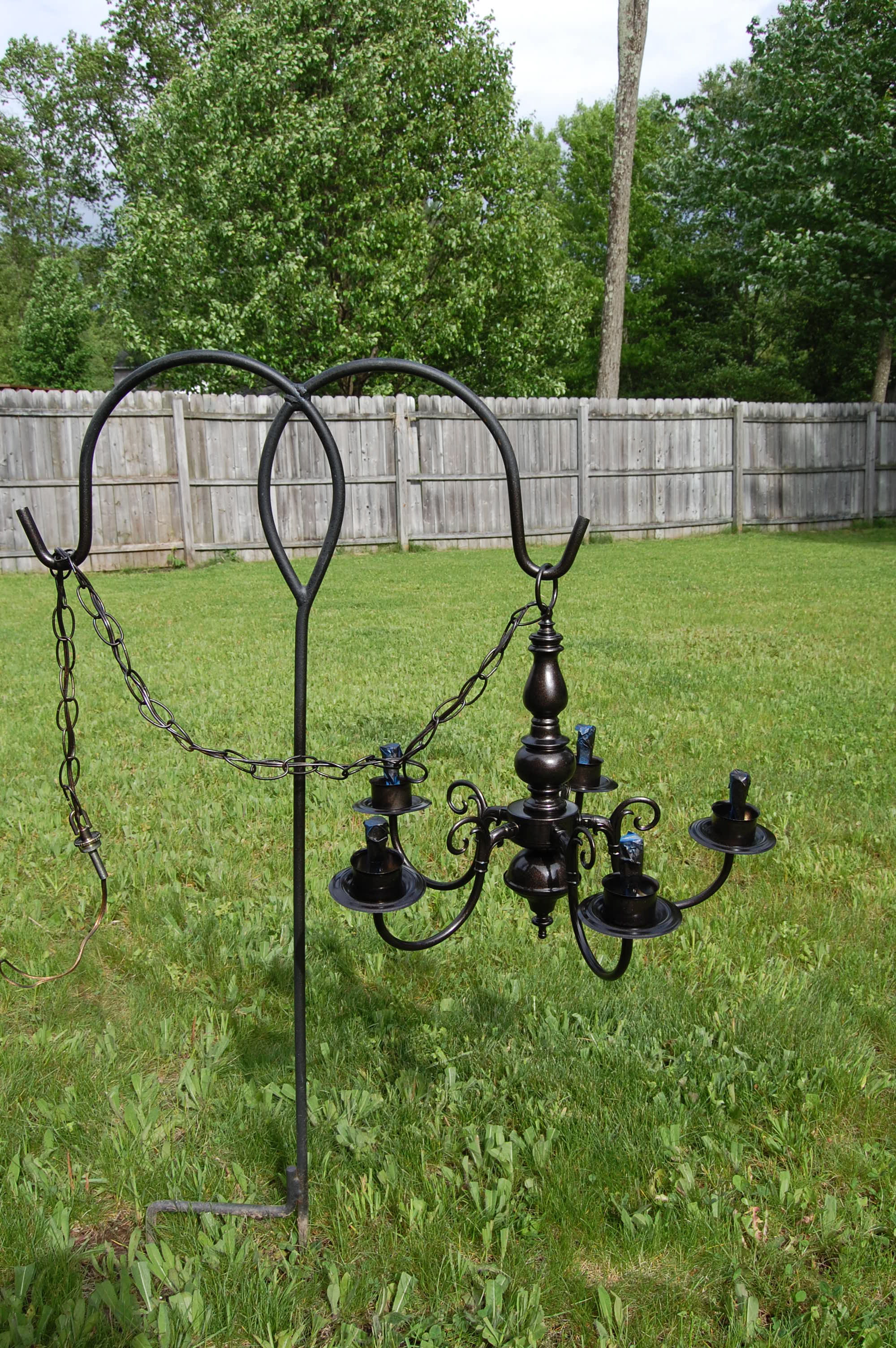 Look at how beautiful this color is up close! I love the sparkle it has!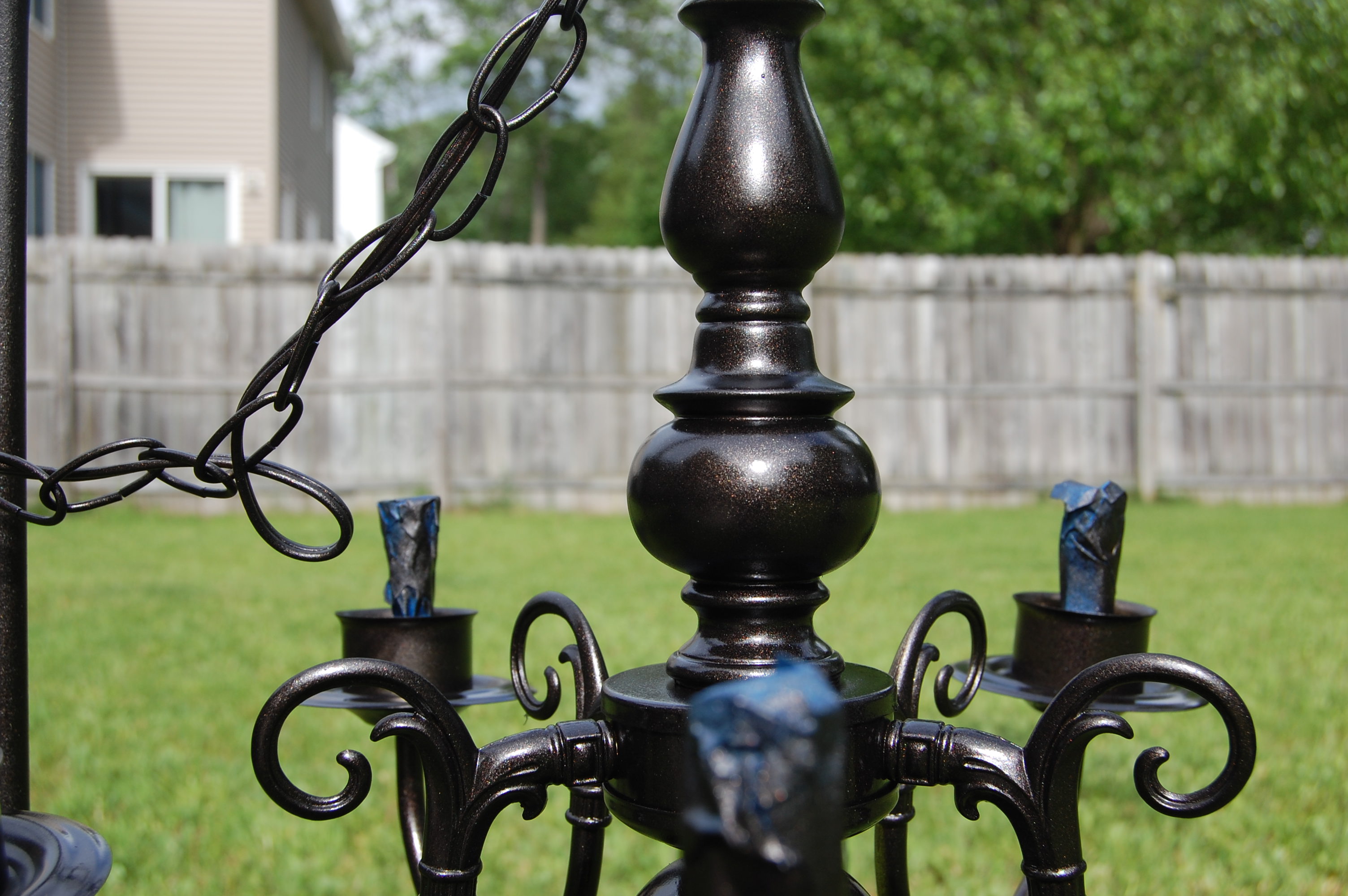 Here it is hung back up with glass replacements.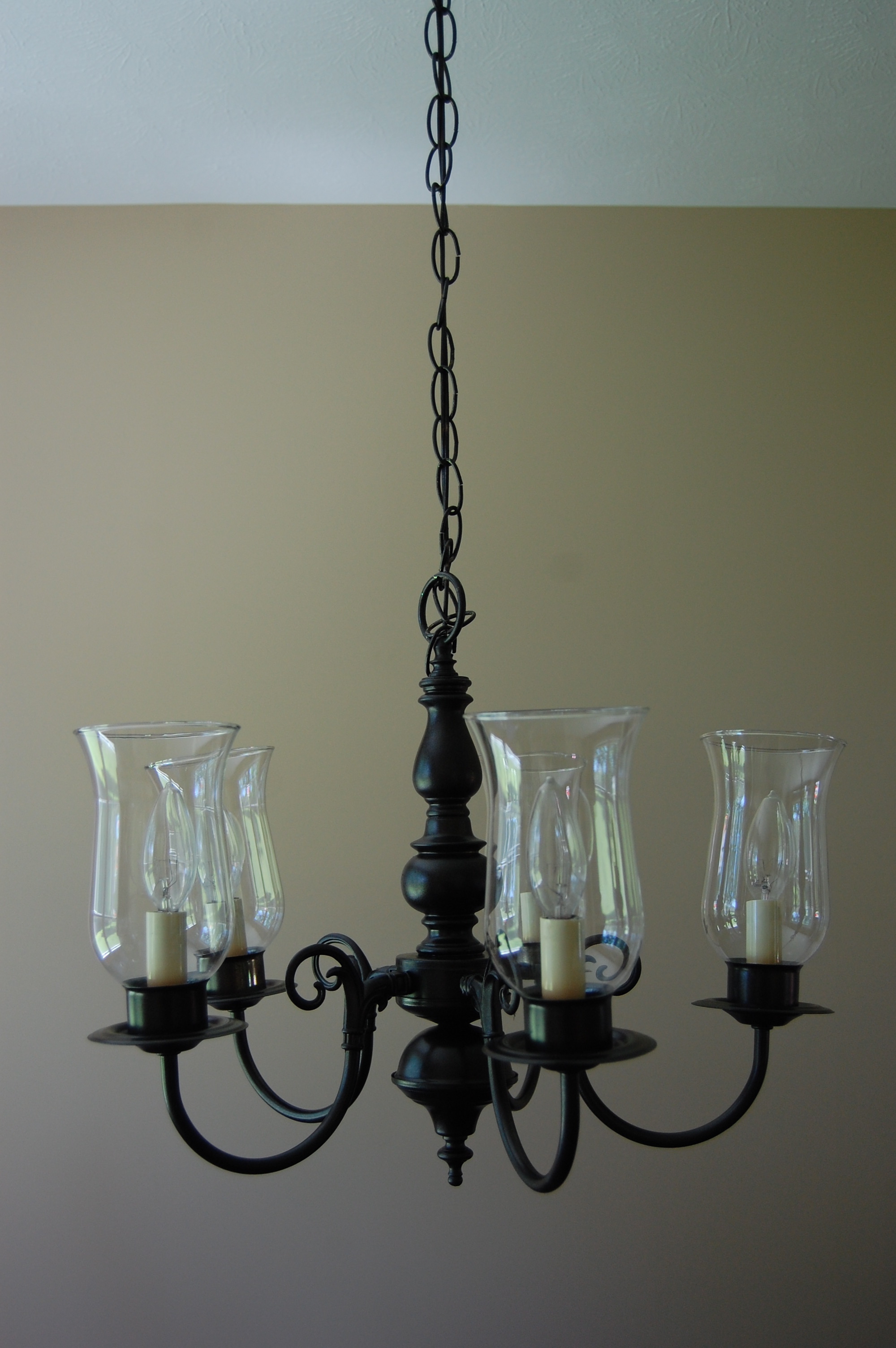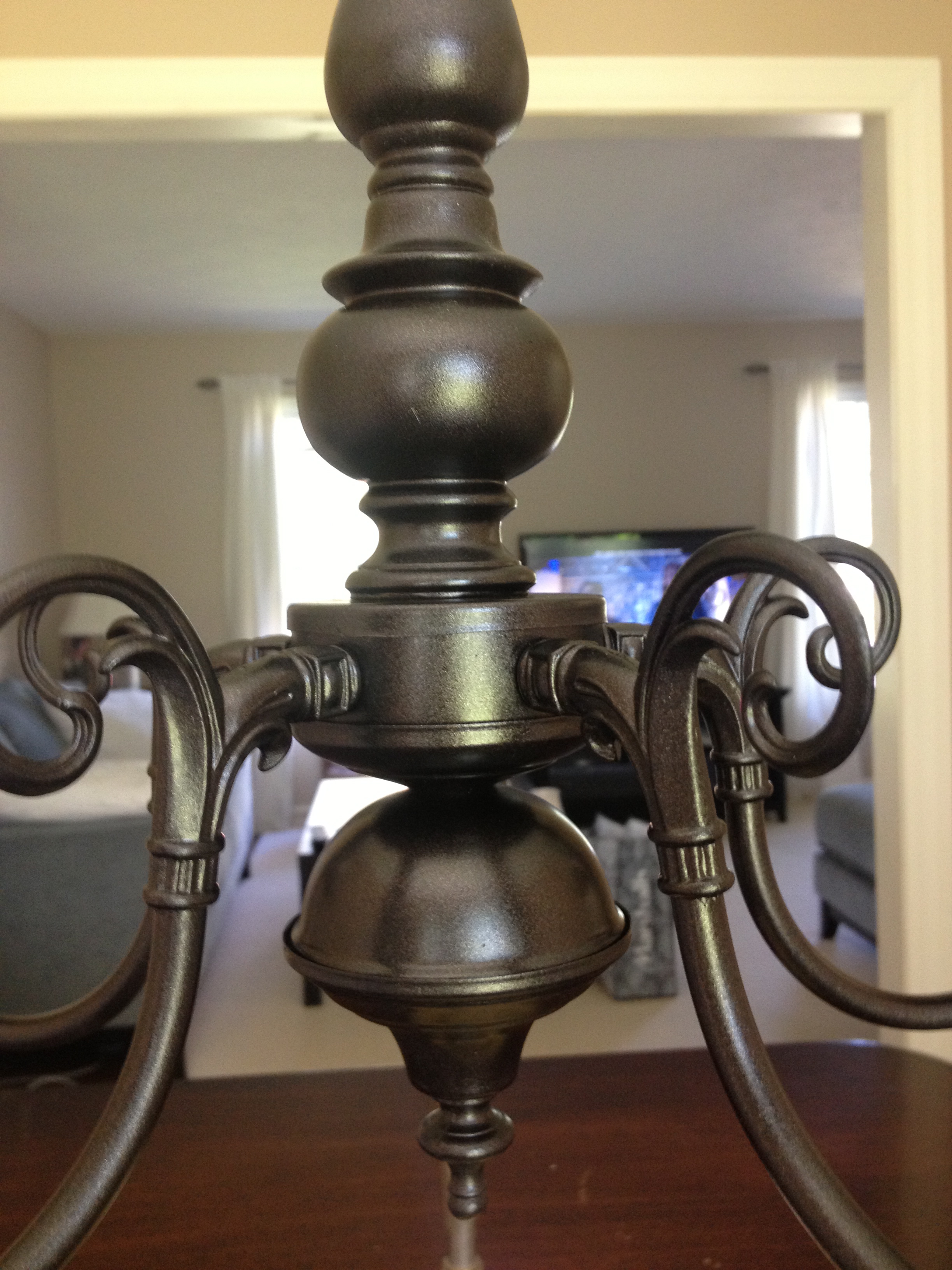 Such an easy project that made a huge difference! Do you have any pieces that you've recently ORB'd or want to ORB now?