It's that time again! I seriously get such a kick out of making my wreaths every year.  The funny thing is a few years ago I had never even thought about making one and now I try to outdo myself each year! Of course I made it out of burlap because for some reason burlap screams Fall to me.  I've used vine wreaths in the past and styrofoam forms as well so this year I thought I would mix things up and try the wire forms.  It certainly wasn't easy getting started.  I had seen a burlap wreath that I wanted to try so I went looking for a tutorial and maybe it was my ADHD kicking in but I just could not figure it out! I tried about 3 different ways to get the burlap to wrap around and "bubble" before I found a way that I liked. Hopefully you're better at getting what I did because chances are if someone asked me to do it again I wouldn't be able to! HA, I kid!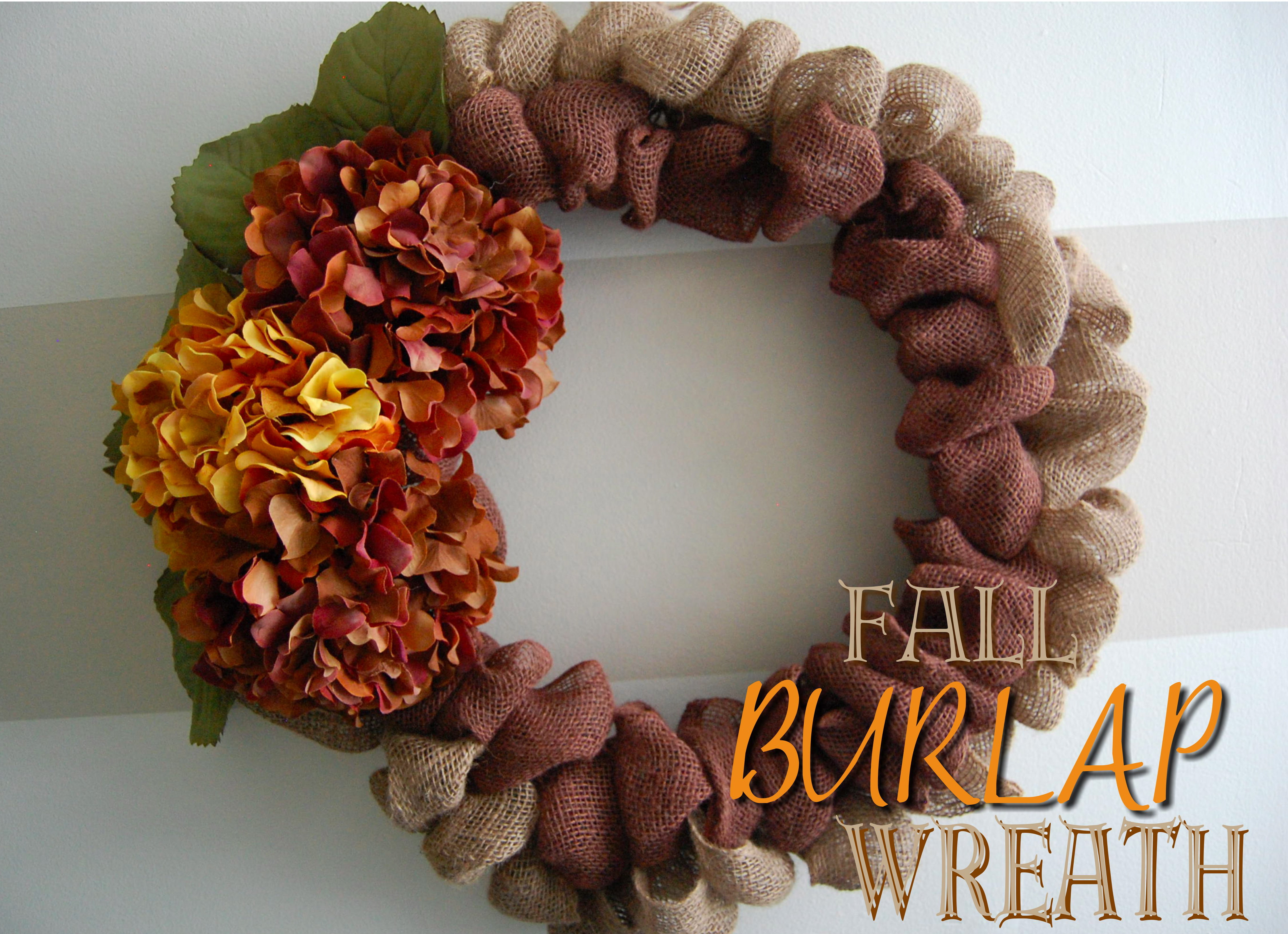 Here are the materials I used:
Wire Form
2 Burlap runners (natural and brown)
Floral Wire
Artifical Hydrangeas
Ribbon (optional)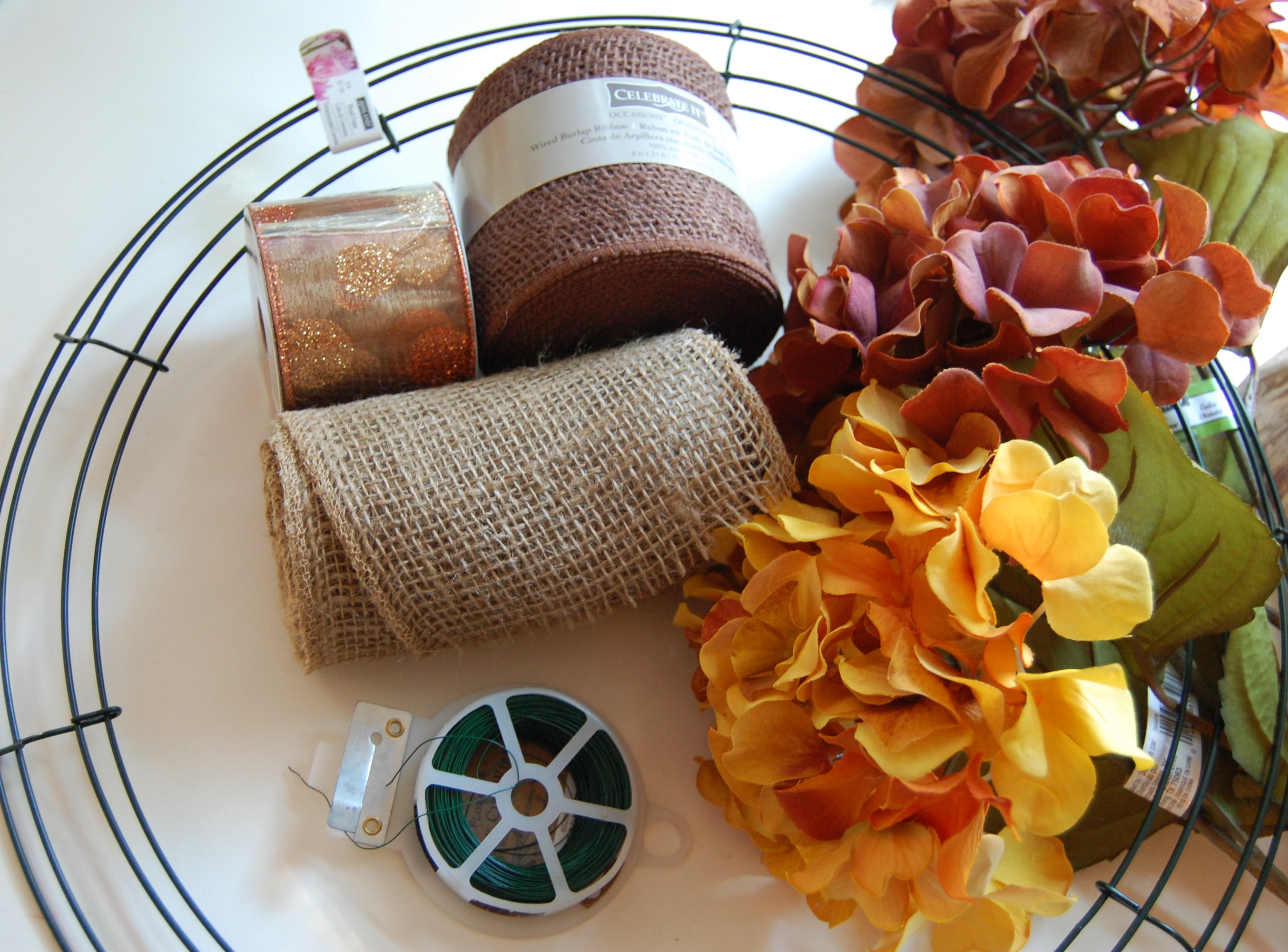 I started out by using the floral wire to attach the natural burlap runner to the top of the wire form.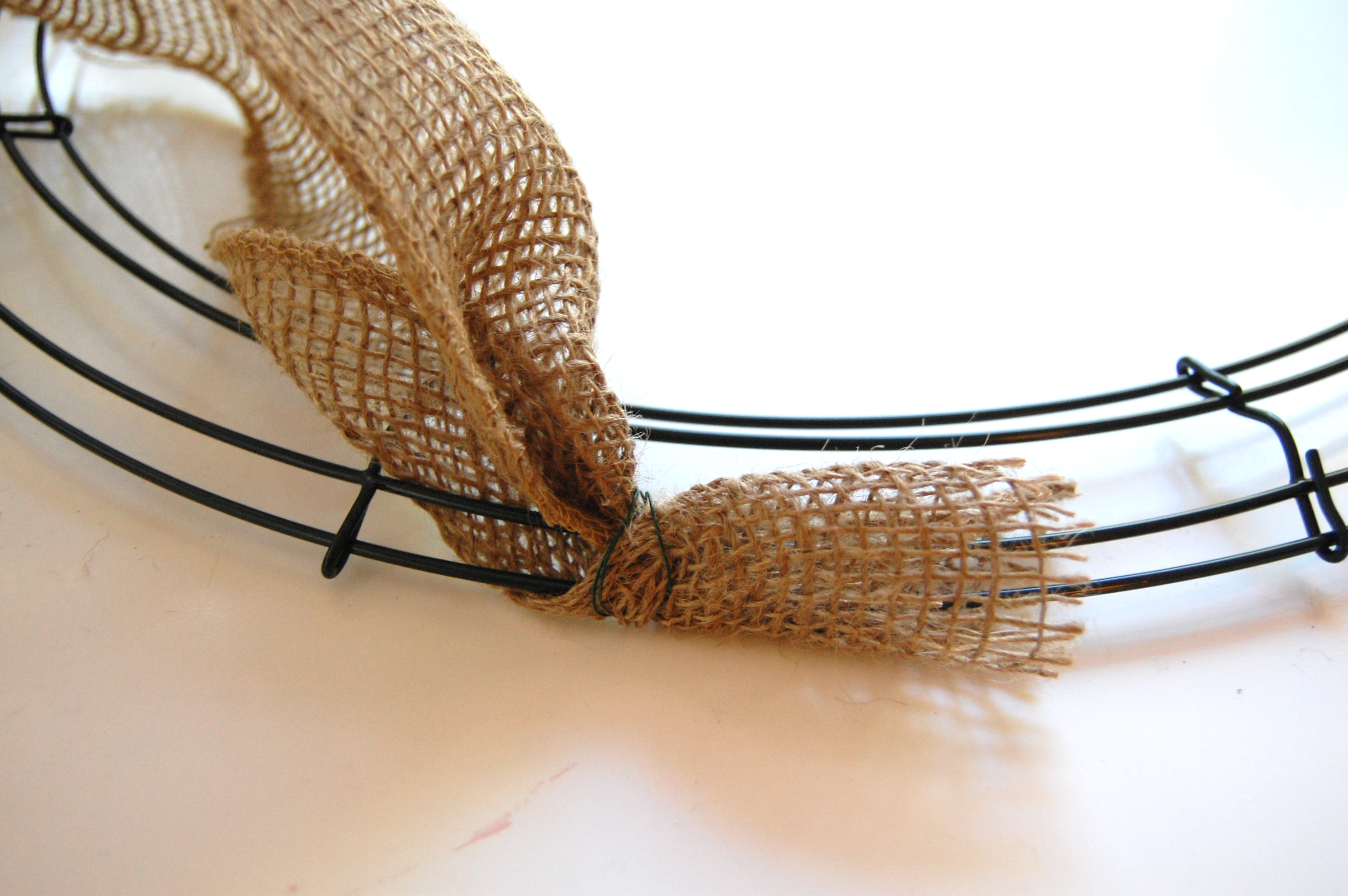 Then things got crazy! First I tried folding the burlap and making it round and sticking the wire through it to do what? Who the hell knows…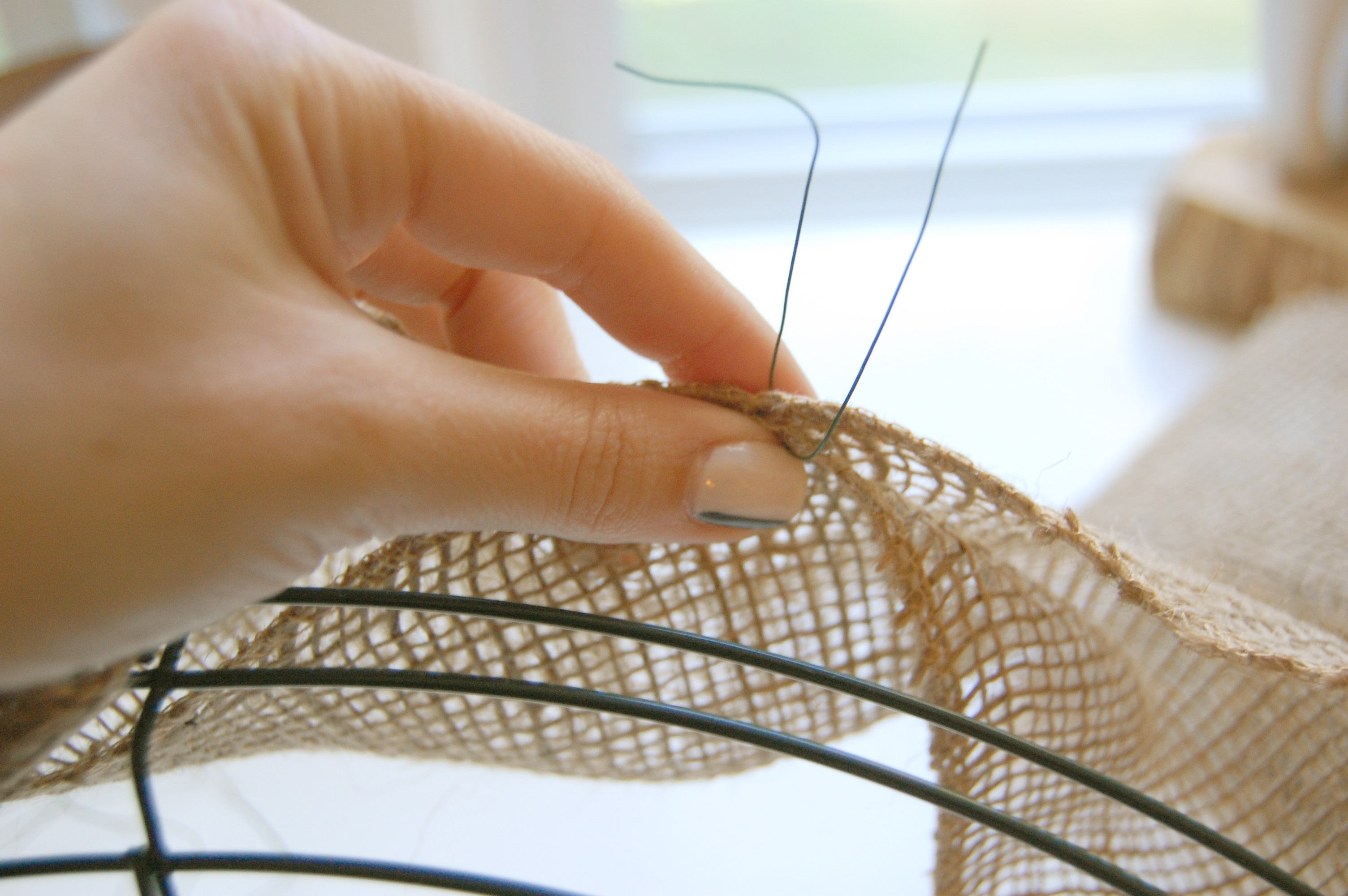 Then I was all, oh I'll wrap it around the wire and then fluff it up…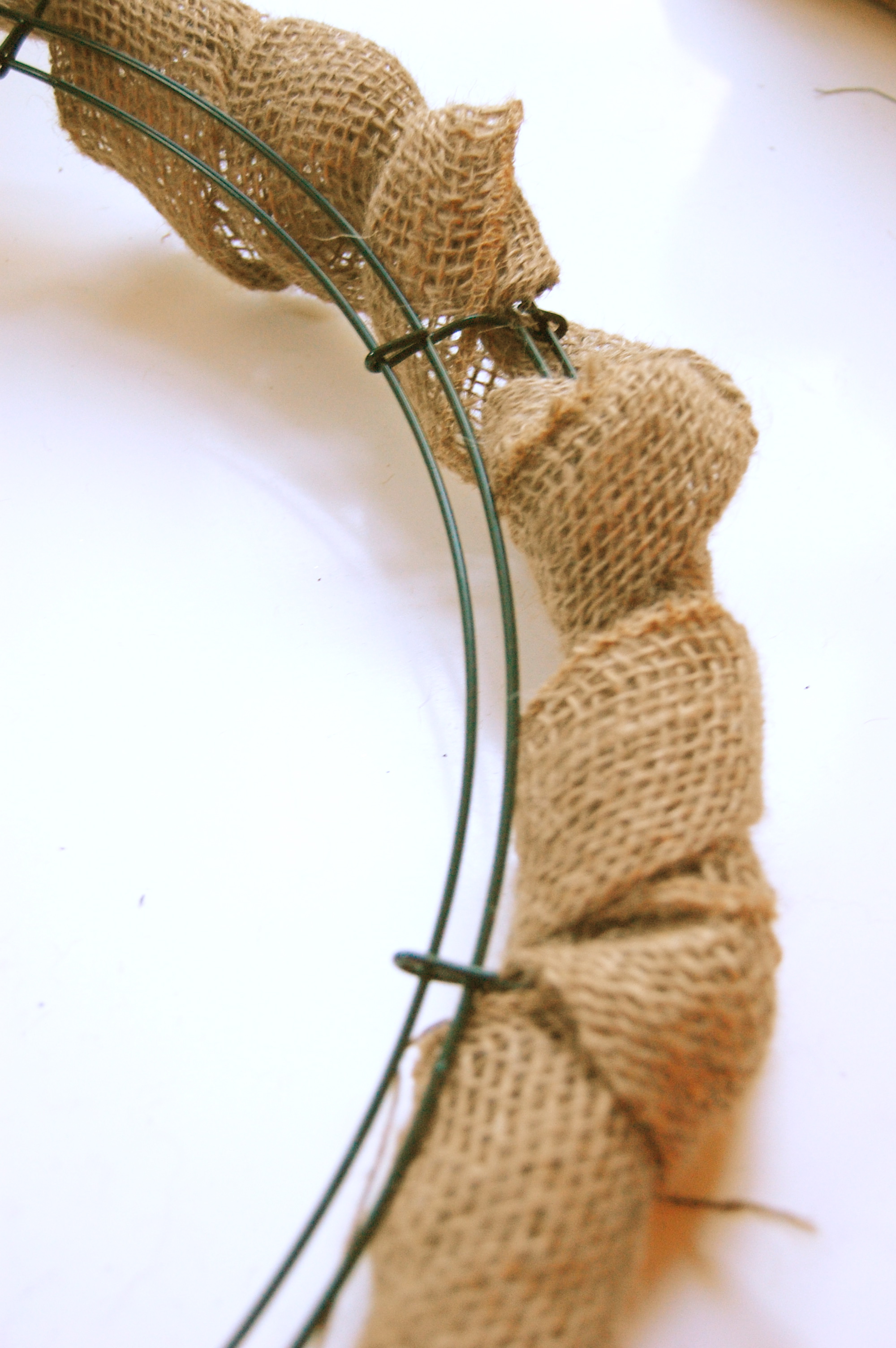 Yeah, that didn't work at all. So the next thing I started doing seemed to work out.  I folded the burlap in half, the long way, and squeezed it through the small opening of the top of the wire form. Then I wrapped a wire to hold it into place and continued going through the opening all around. Hopefully the pictures will help you make sense of that!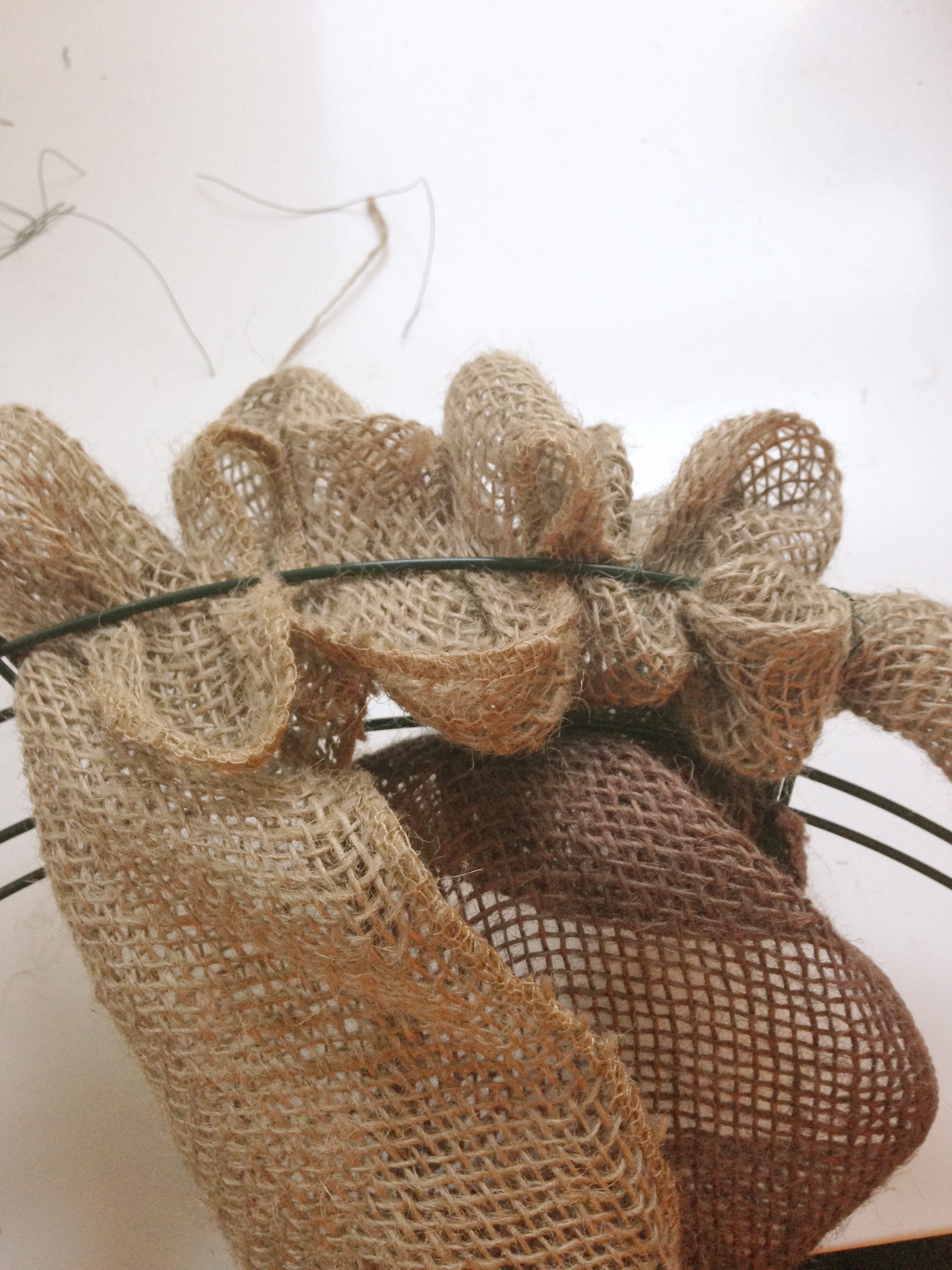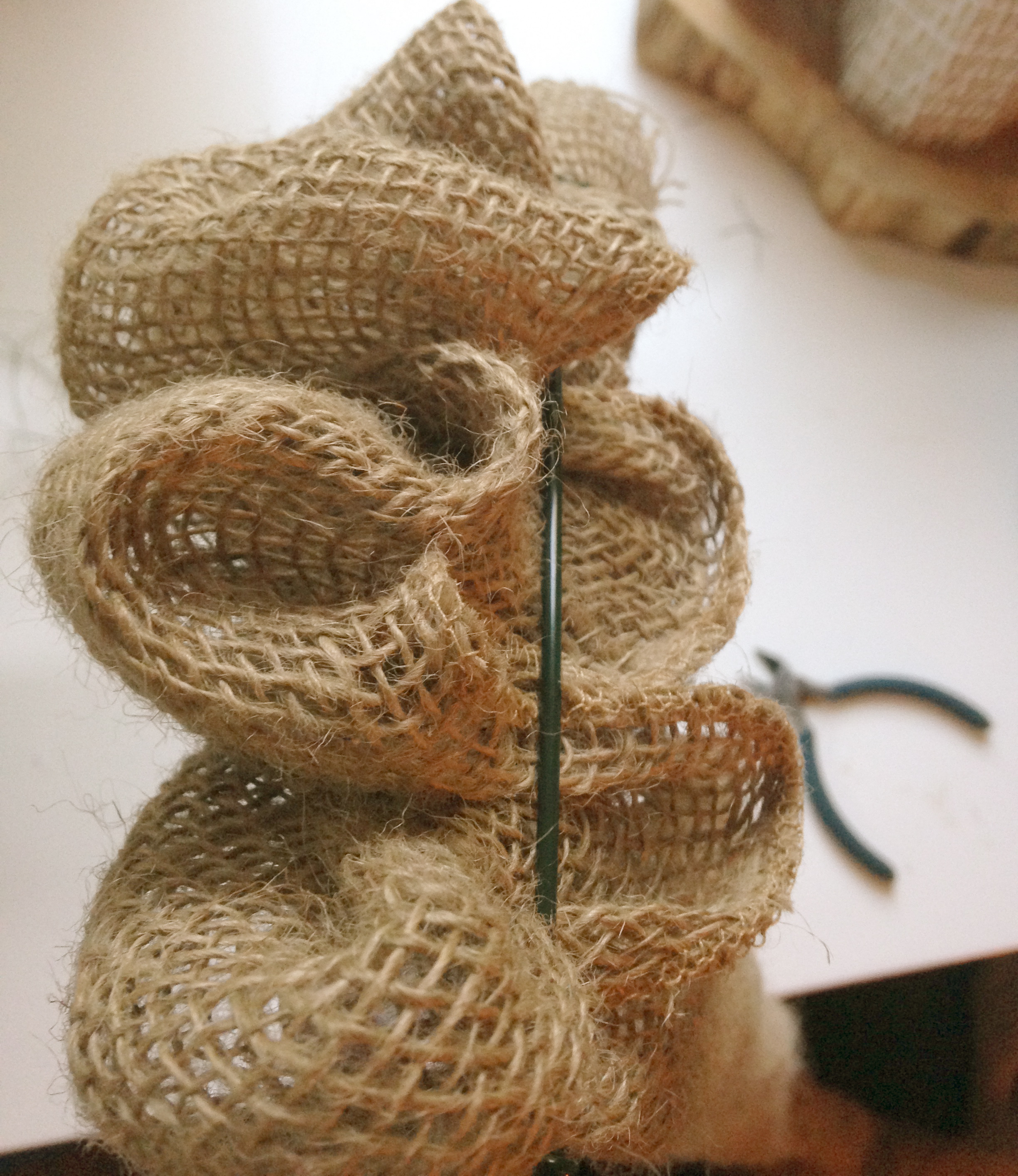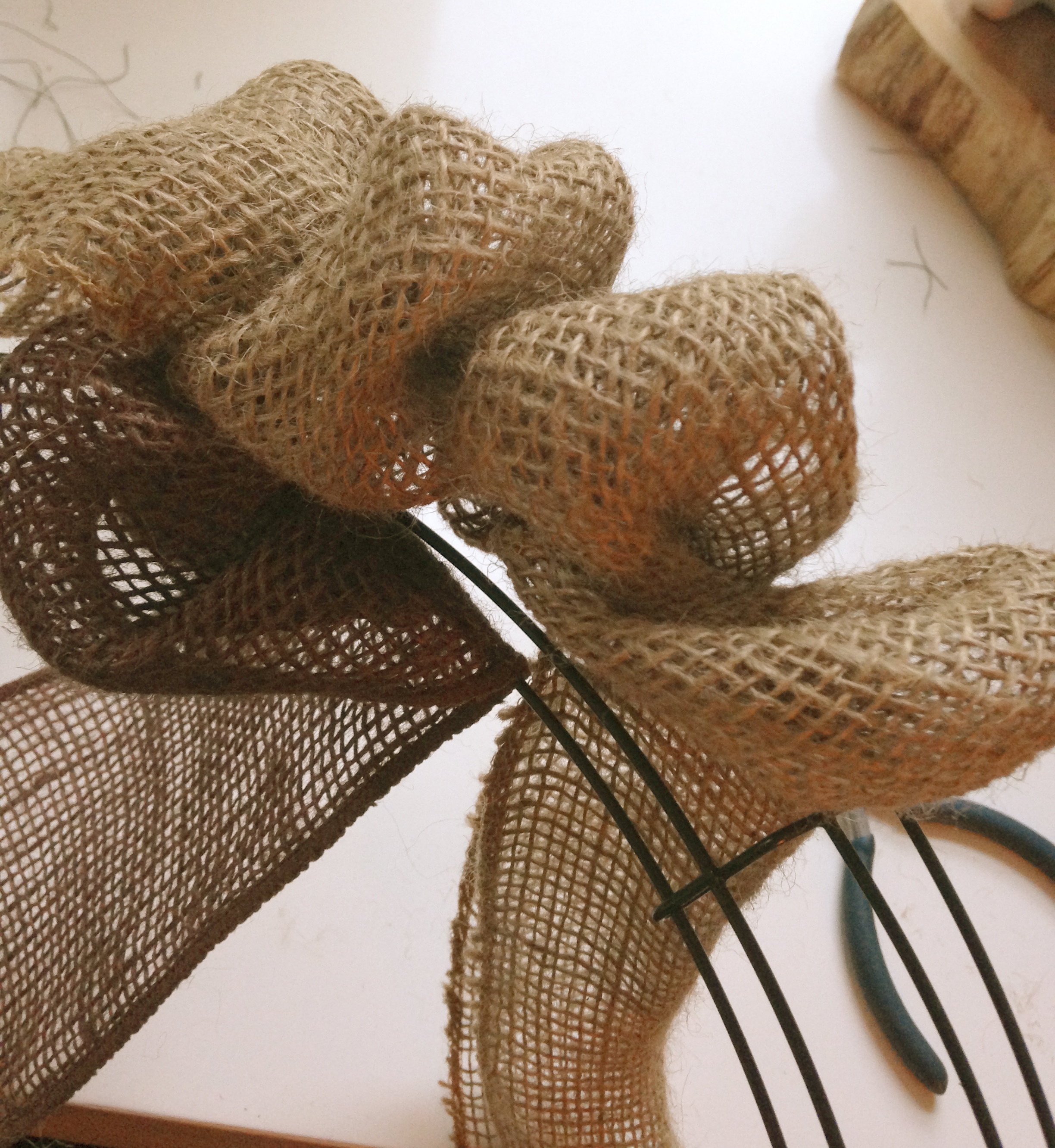 Once I finished the natural color all around I did the same thing with the brown burlap only on the bottom small opening.  Then I just snipped the flowers and stuck them right in and used the floral wire to hold them into place!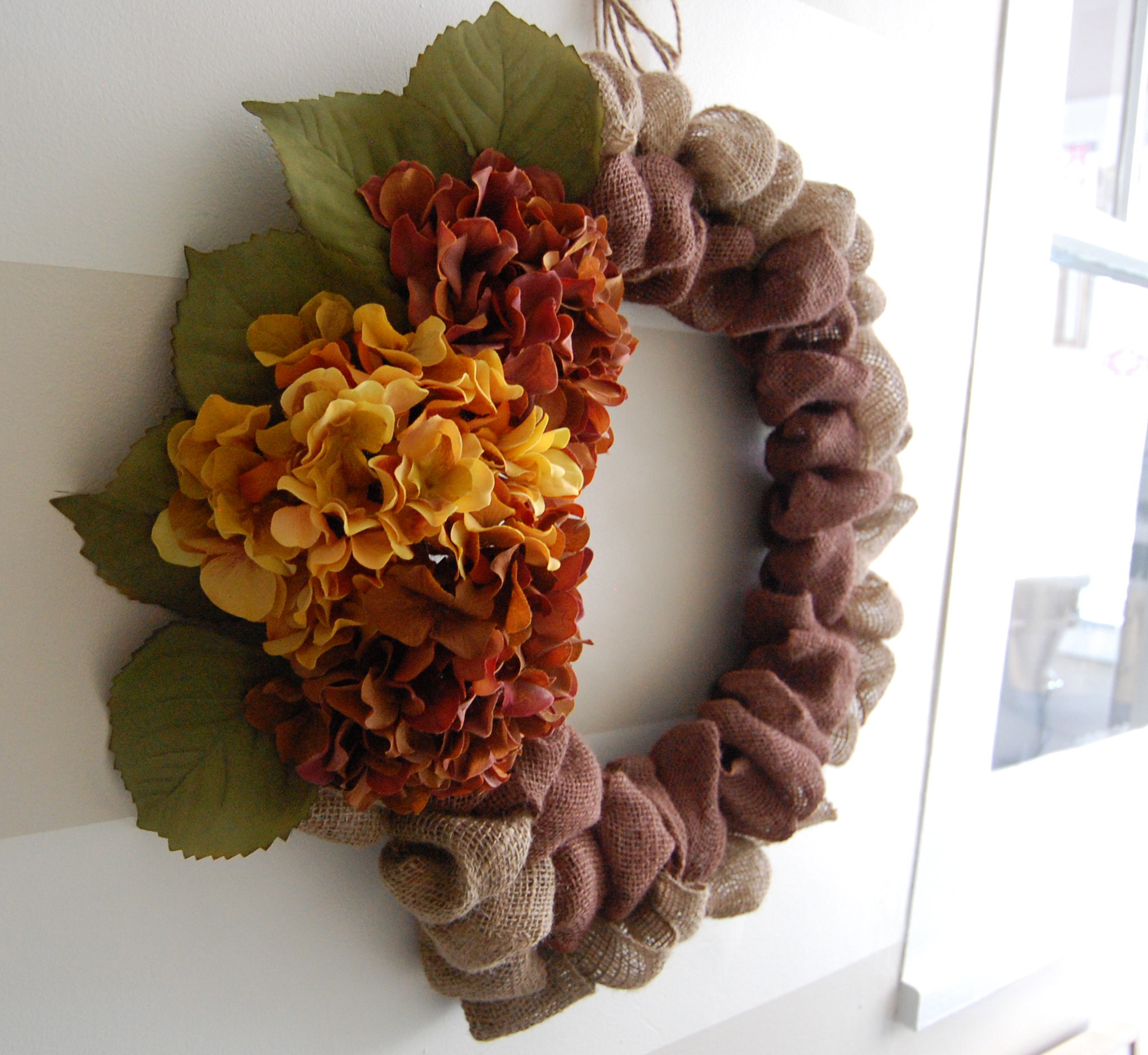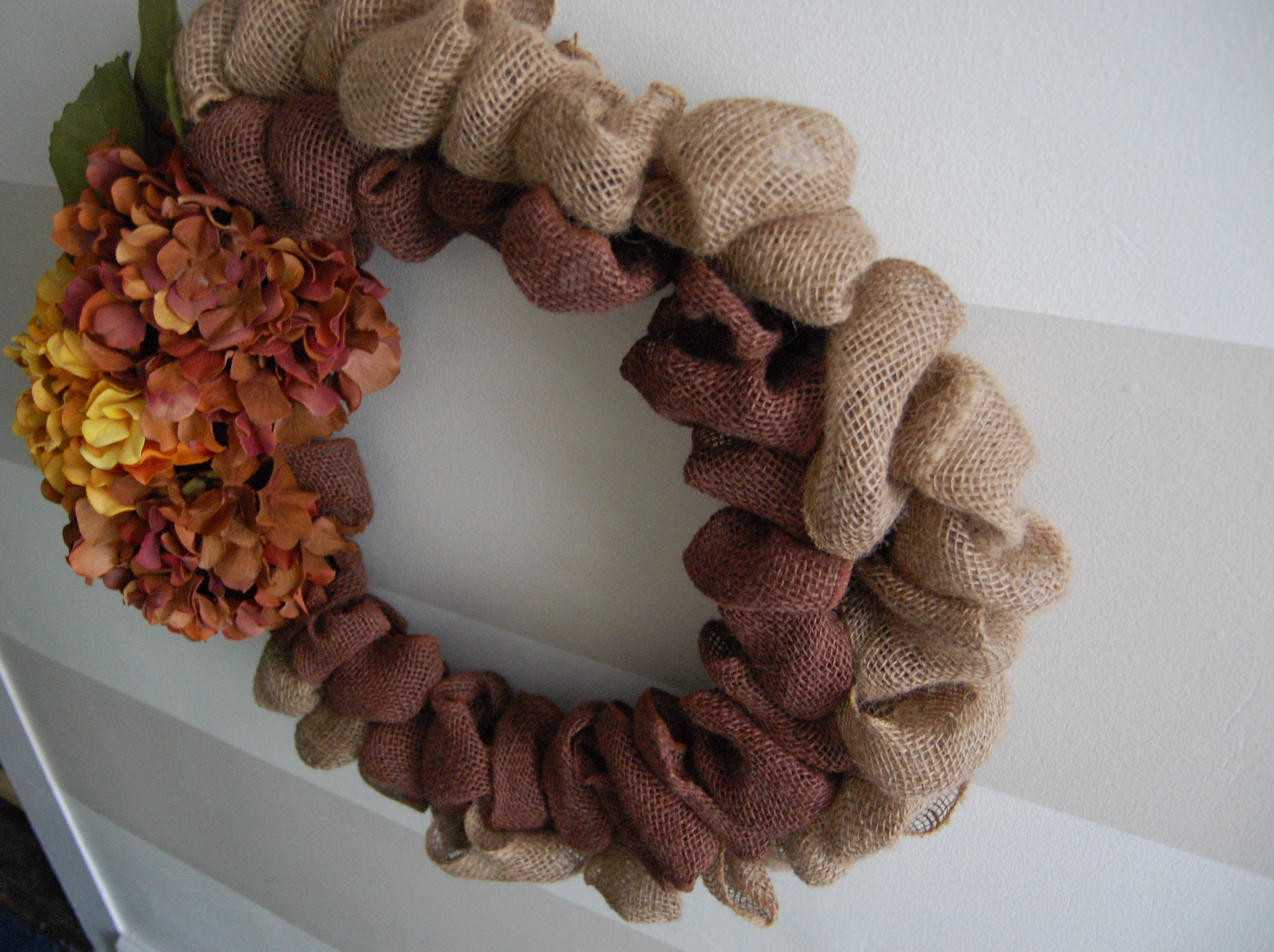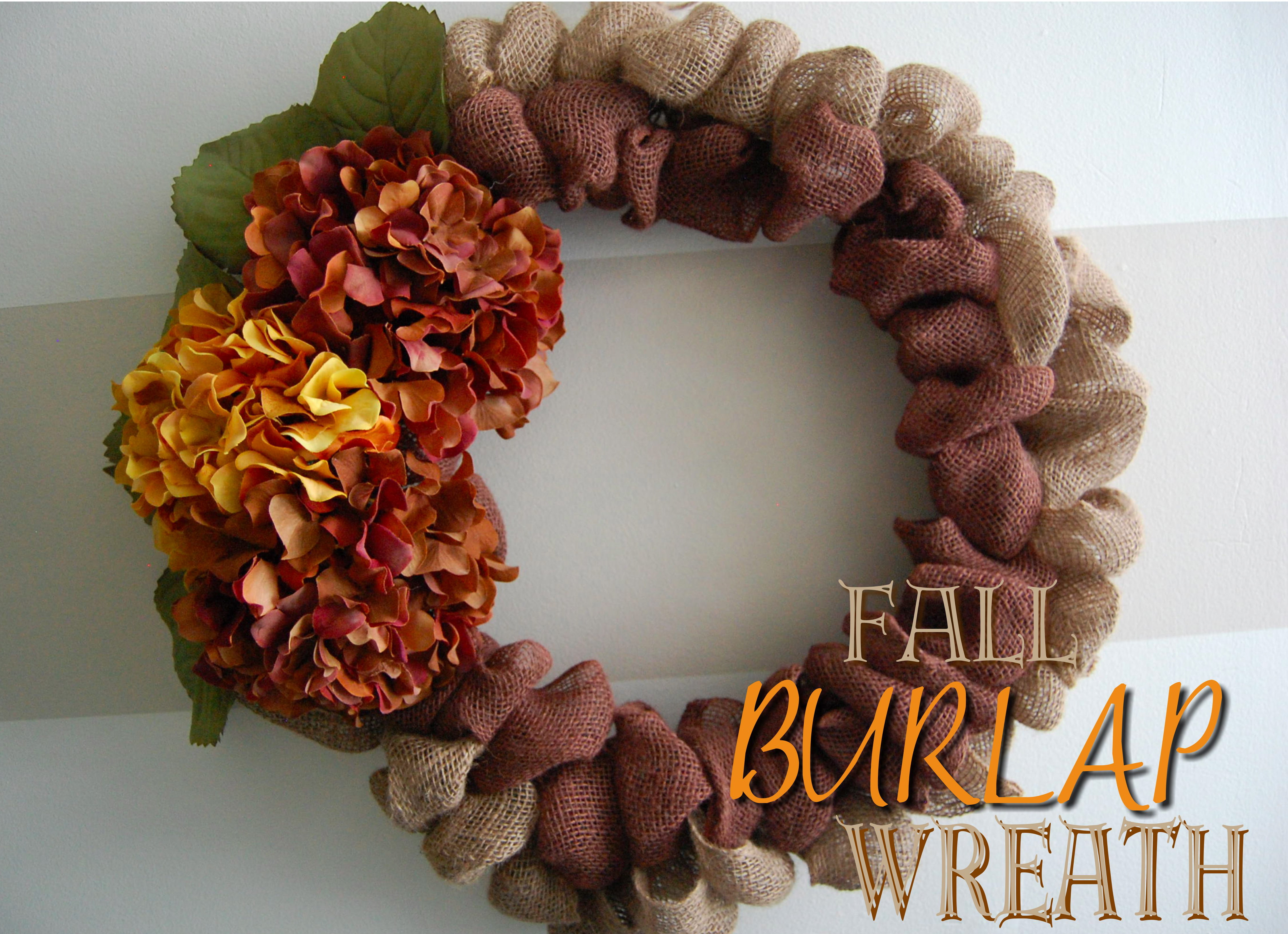 You can add a bow if you'd like but I loved the way it looked with the flowers alone.  Have you tackled a DIY wreath or just ran out and bought one?