Hi all! I hope you had a fantastic Thanksgiving if you happen to have celebrated this past week.  I certainly enjoyed all the great food and of course the desserts which I am still working on!  When it comes to the food of the feast, that is left up to my father (the chef), I am in charge of setting the table! I was a bit in love with the way I did the table last year and so I pretty much stuck to the same idea this year.  I wanted to add some seating tags so I did the easiest thing possible.  I used some pine cones that I purchased from Michael's and a little hot glue to stick on the tags. Easy Peasy!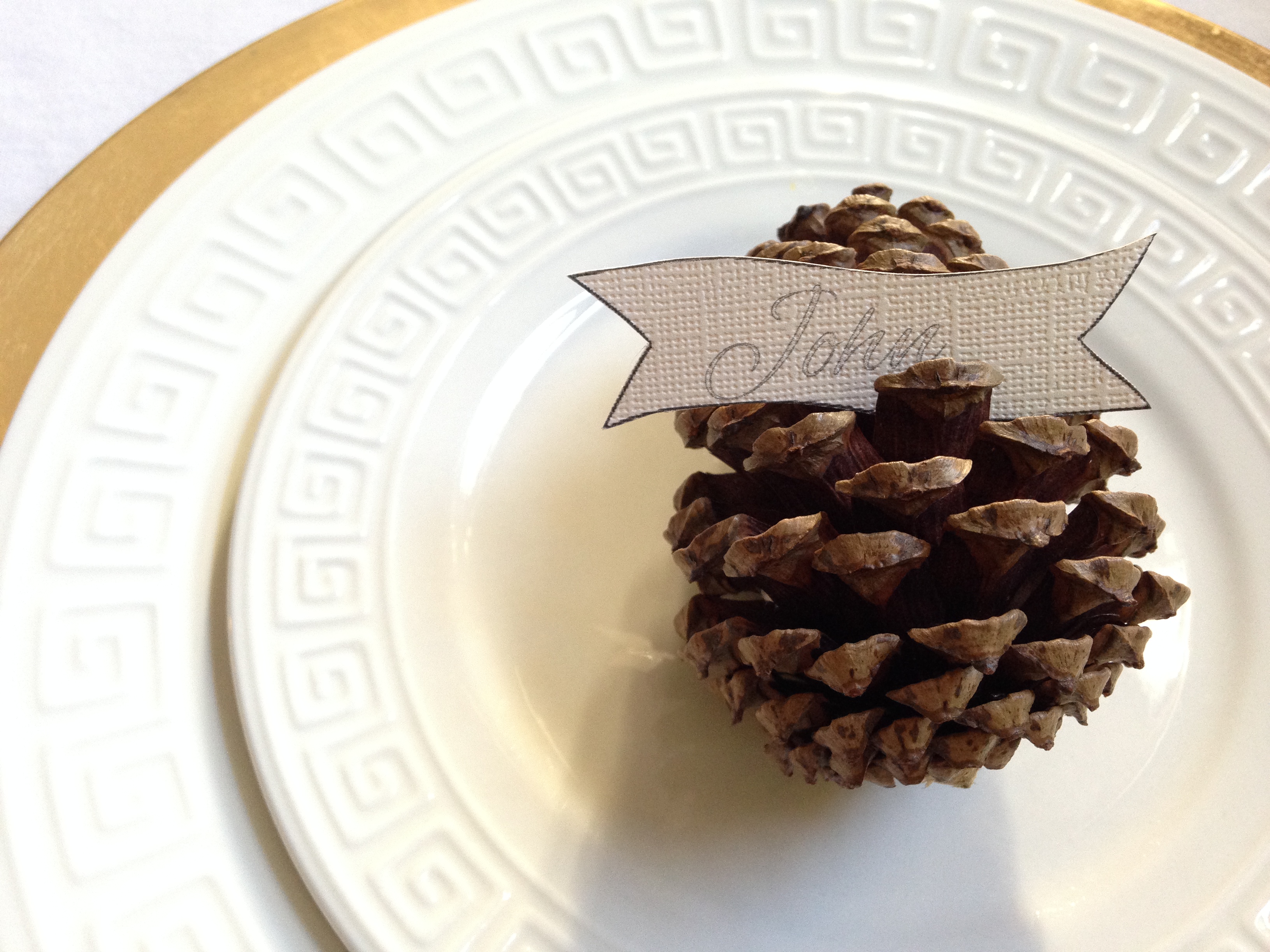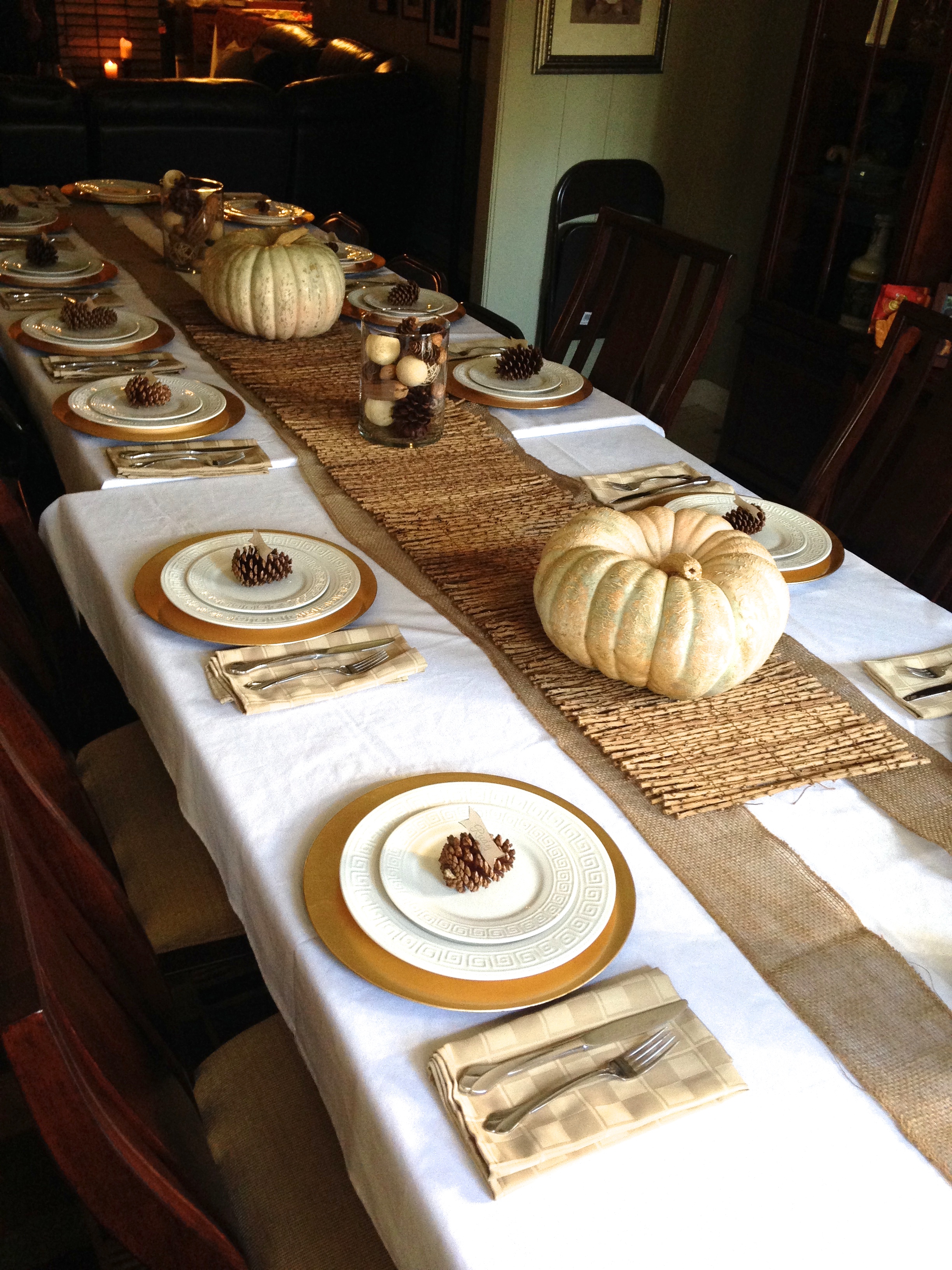 My give thanks banner made an appearance as well!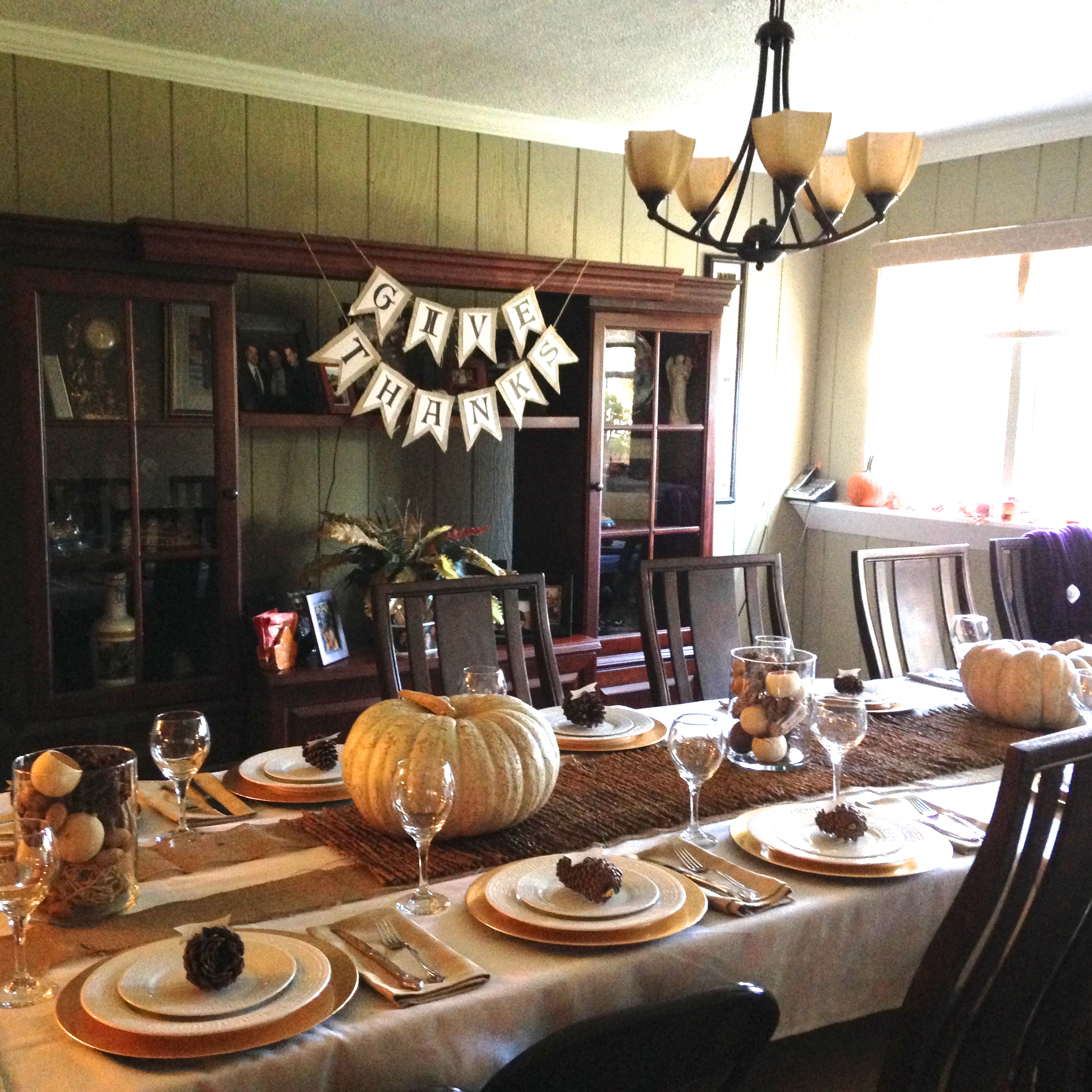 I kept the middle of the table rather simple in order to save room for all the delicious food!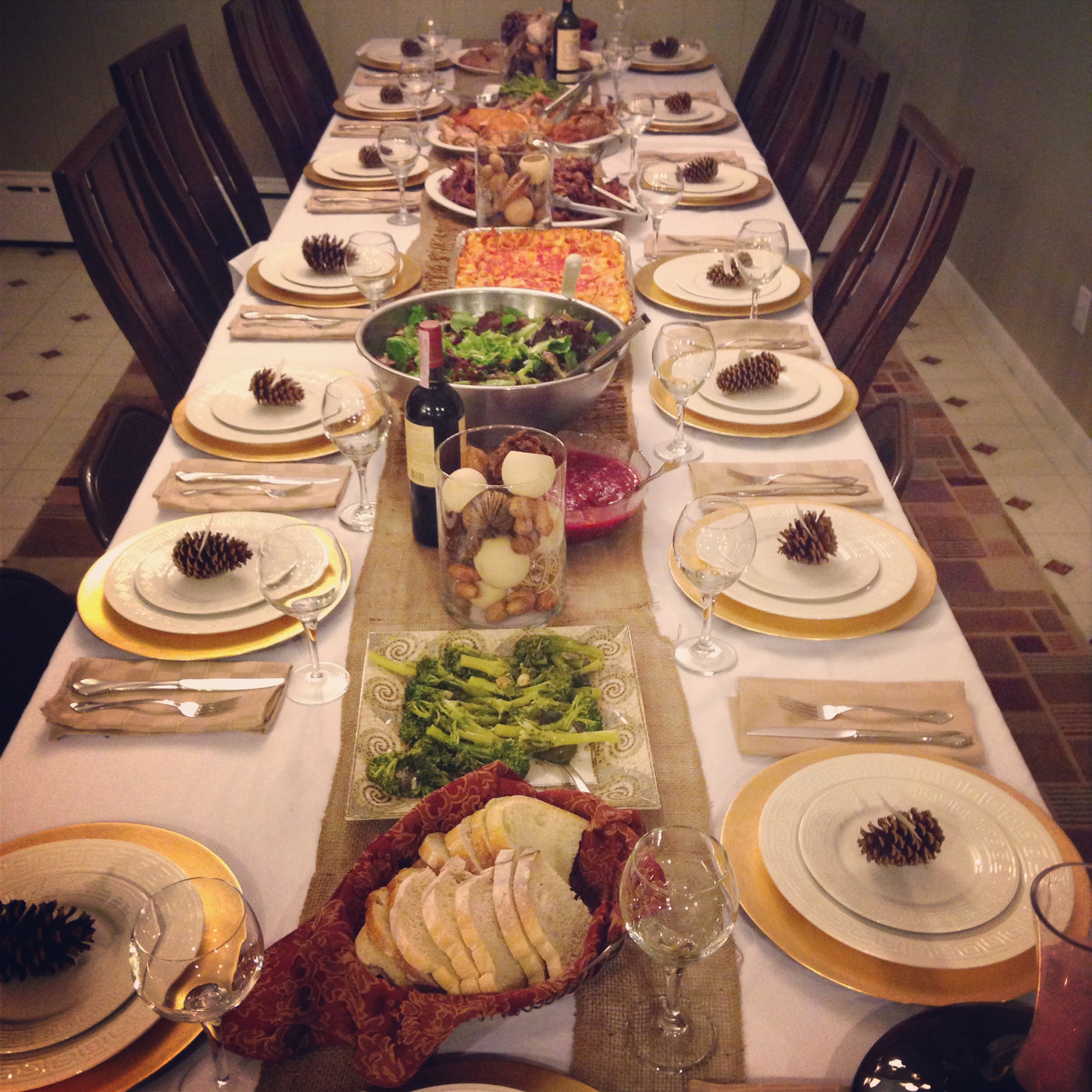 The best part about this setting is that it can easily be used for a Christmas theme. Swap out those pumpkins for some poinsettias and sprinkle a little white glitter on those pine cones and BAM!   Don't forget to head over to Maybe Matilda to check out some more entertaining ideas today!