Happy Wednesday guys! Hope your enjoying the last week before Christmas! I wanted to come in today to share some tips in wrapping gifts because we all know that wrapping gifts can always be a daunting task. Especially when you wait to do all the gifts together rather than wrapping as you buy (guilty). Now if you are not like me or even if you are and you're looking for a different approach to wrapping rather than the festive paper then you have come to the right place! One of the cheapest ways of wrapping is using brown kraft paper.  You can easily buy a 30lb. roll for about $25. It's so easy to have fun with kraft paper especially if you are a crafter because you can pretty much use whatever you have on hand to decorate it.  If not then you can hit up any craft store and get little trinkets like ribbon, glitter, paint and anything else that tickles your fancy! Here are some gifts that I put together for inspiration!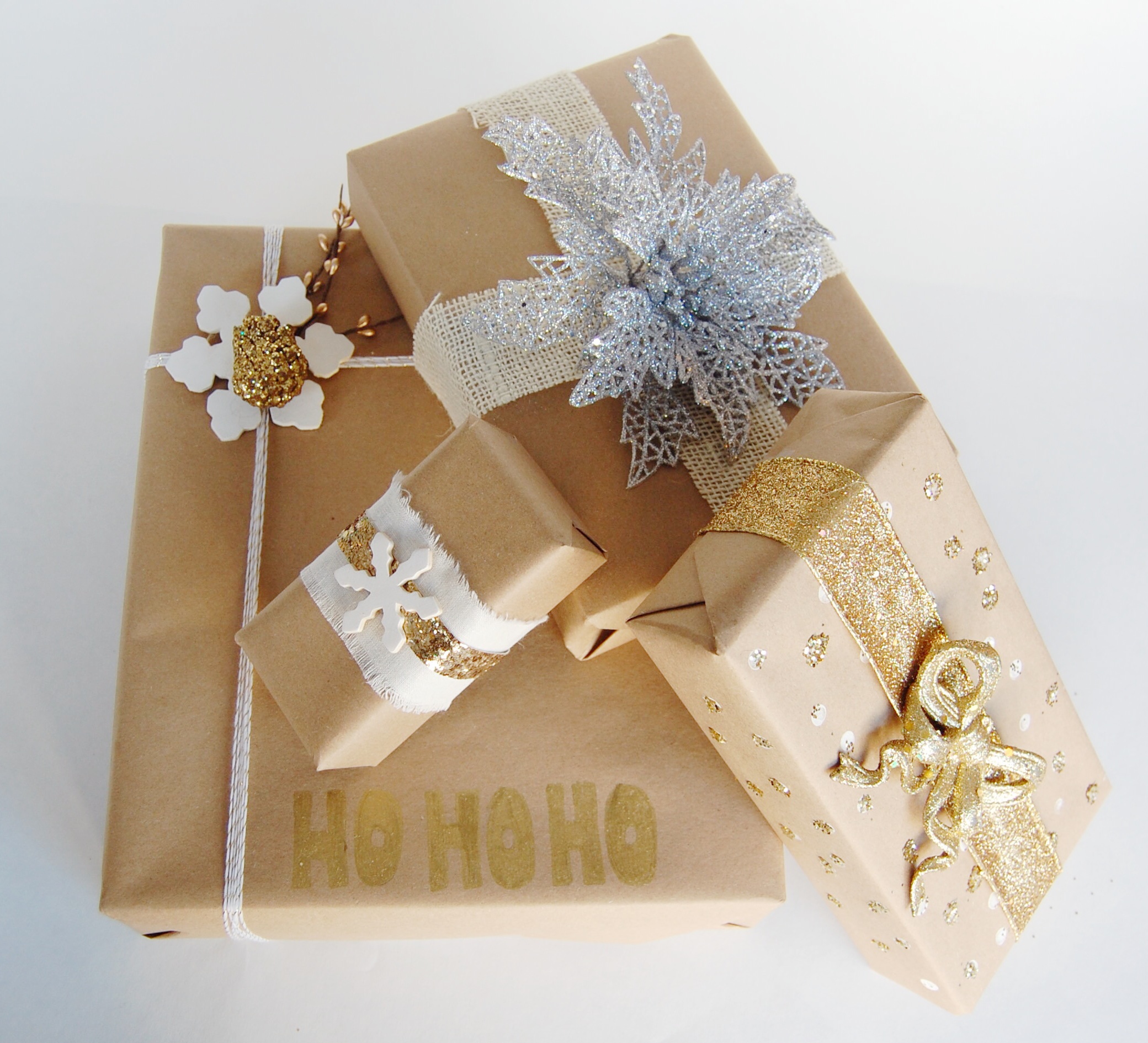 For this one I used the eraser on a pencil to make little polka dots with white paint.  Then I decided to add some drops of glue on top of some of the dots and add gold glitter. Then I wrapped it in ribbon and a cute bow I found at Michael's.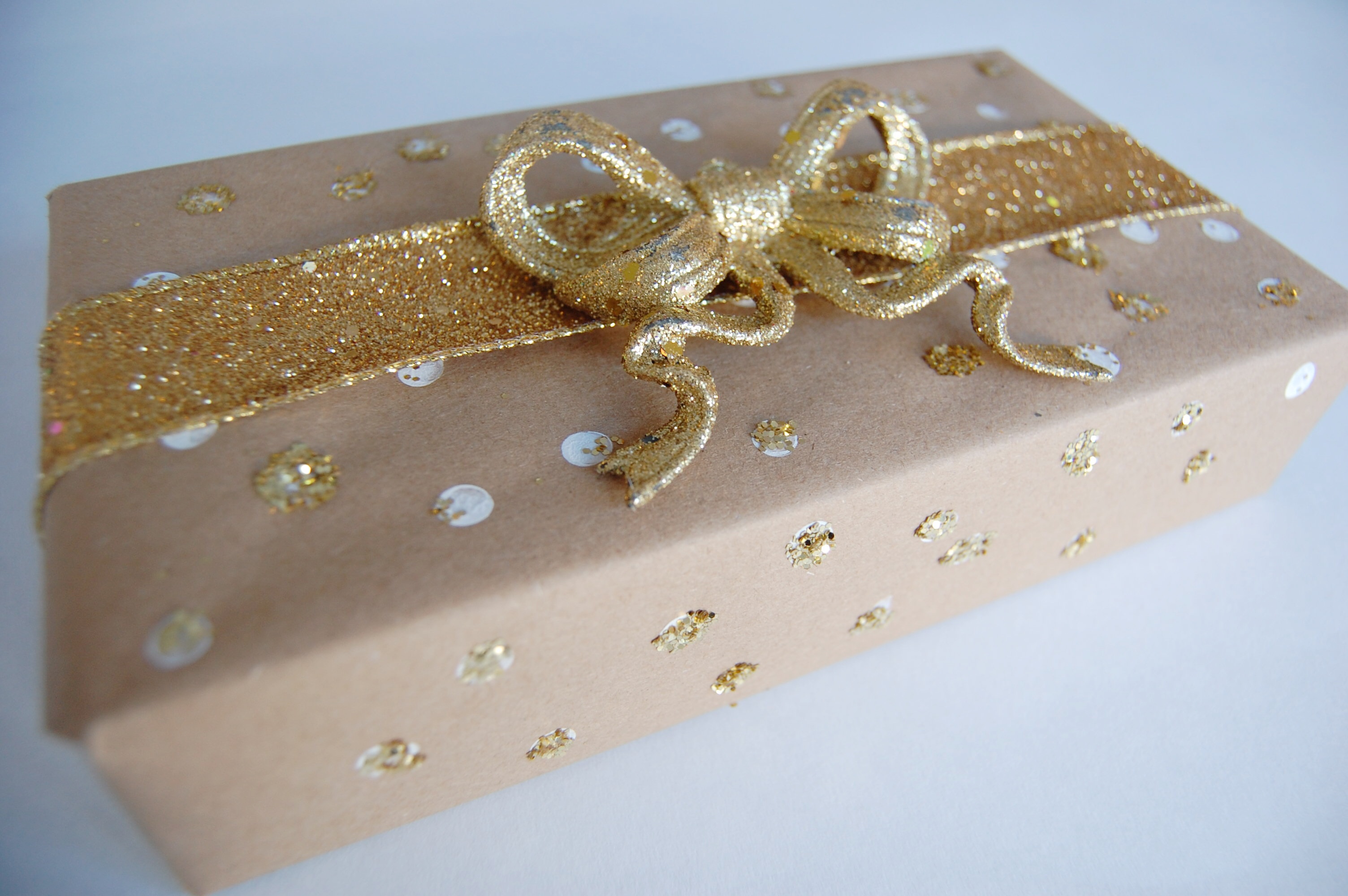 Using some burlap and a tree filler gave this next box a festive look.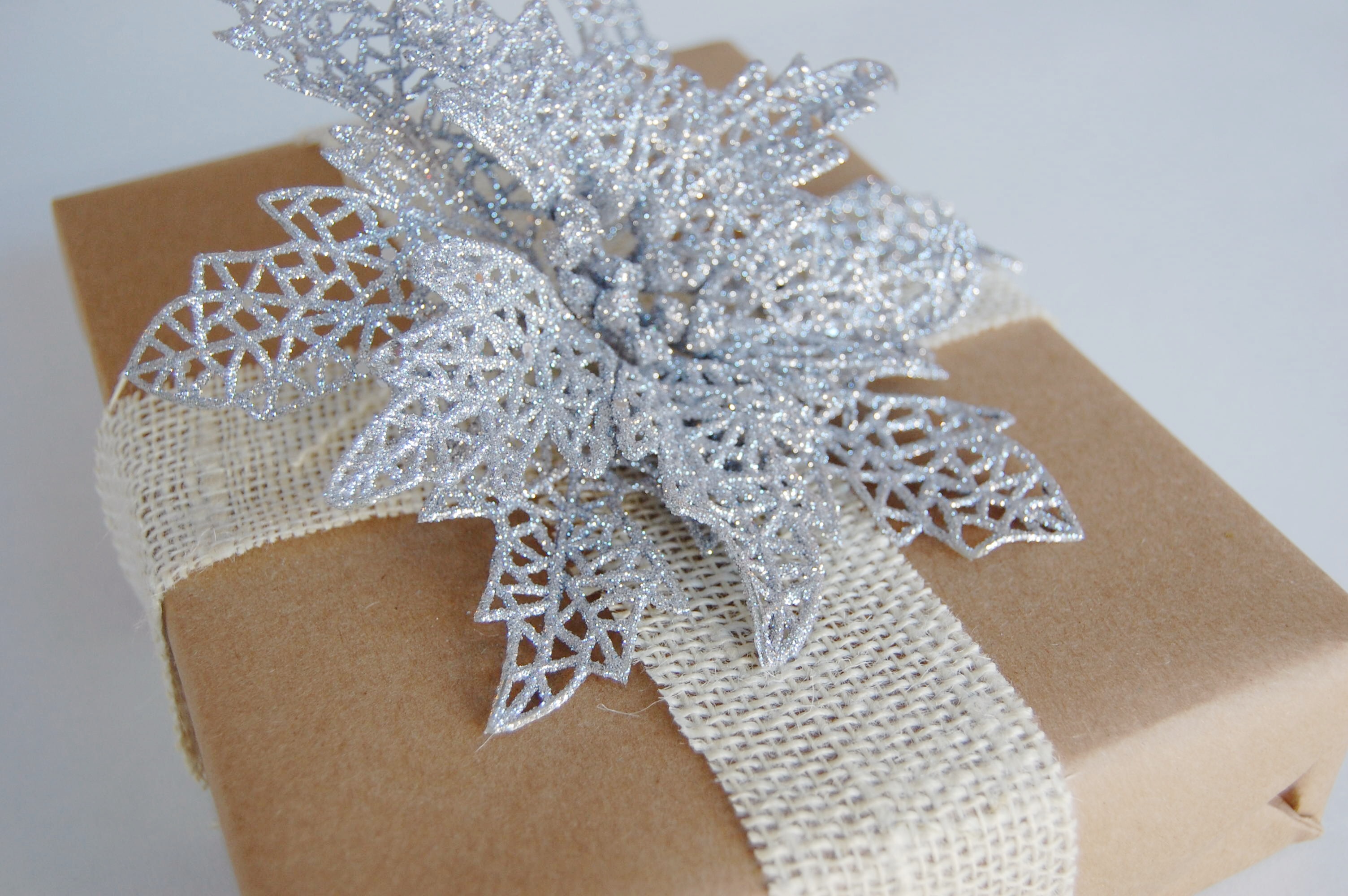 After finding this white and gold bakers twine in the dollar bin section at Target I wrapped it around the gift and then glued a snowflake that I painted and a little gold acorn.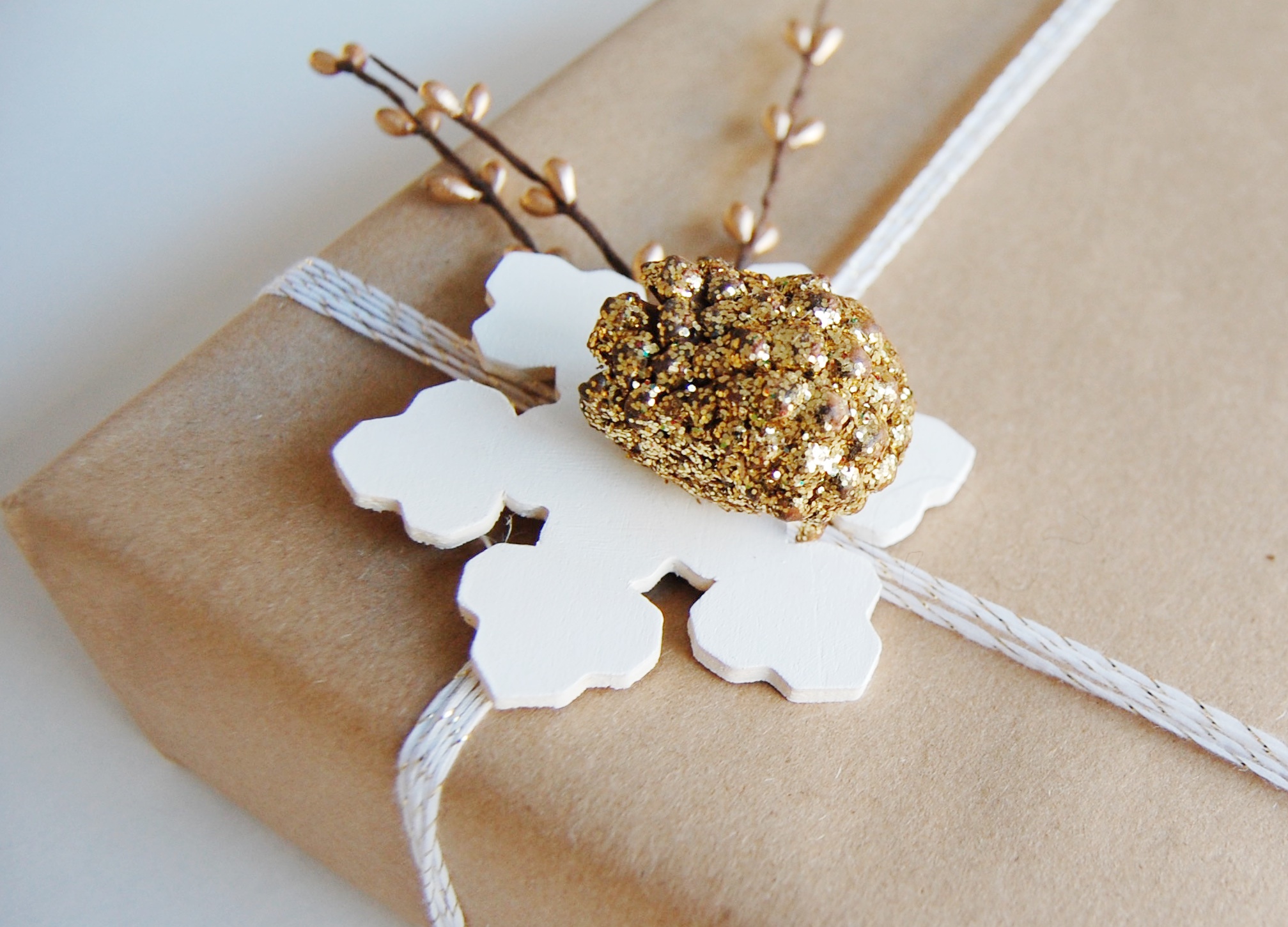 For this little guy I used some leftover linen fabric that I had. I frayed the edges, wrapped a glittered ribbon I had and added a small wooden snowflake. It's my favorite.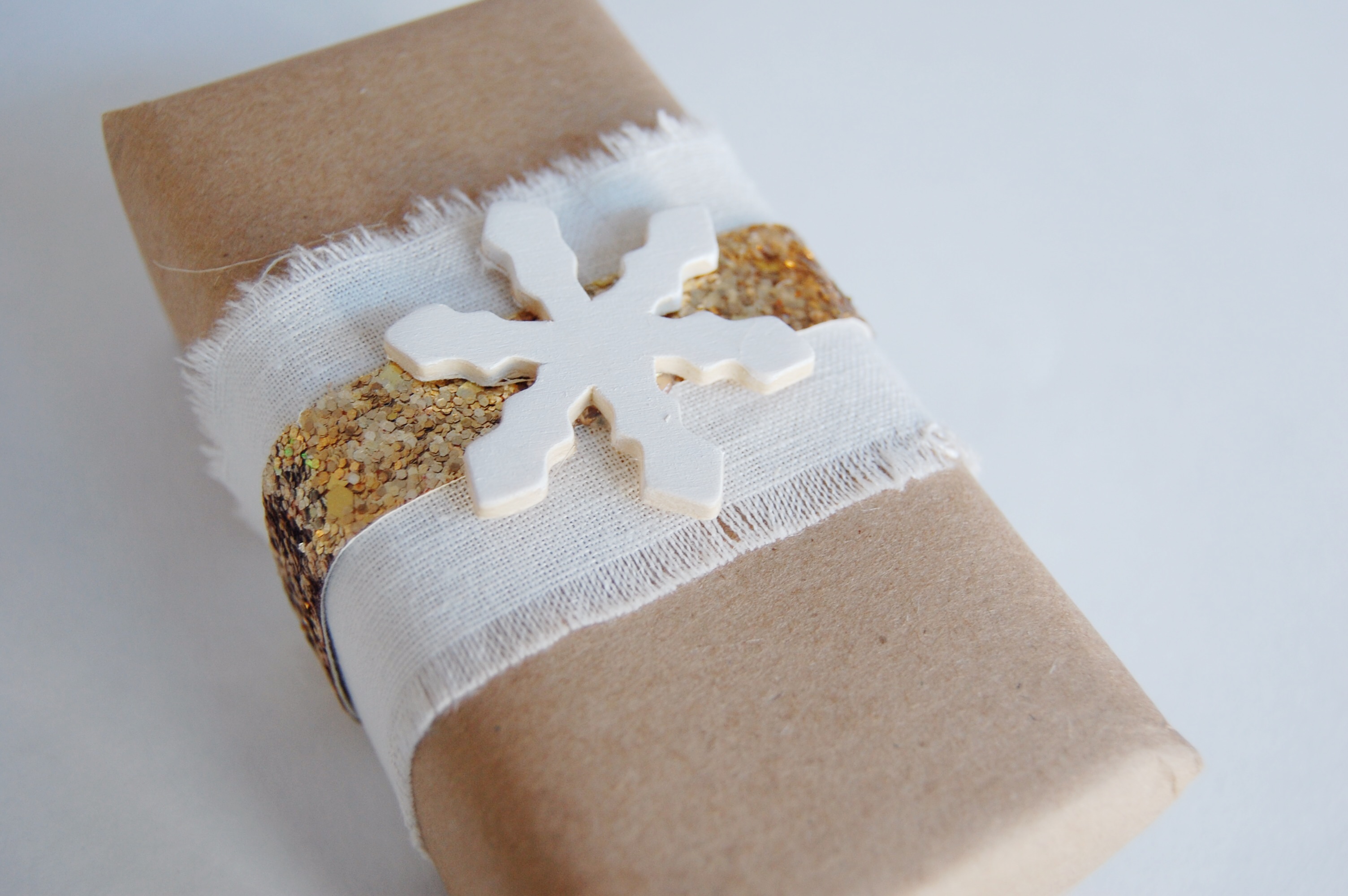 Inspired yet…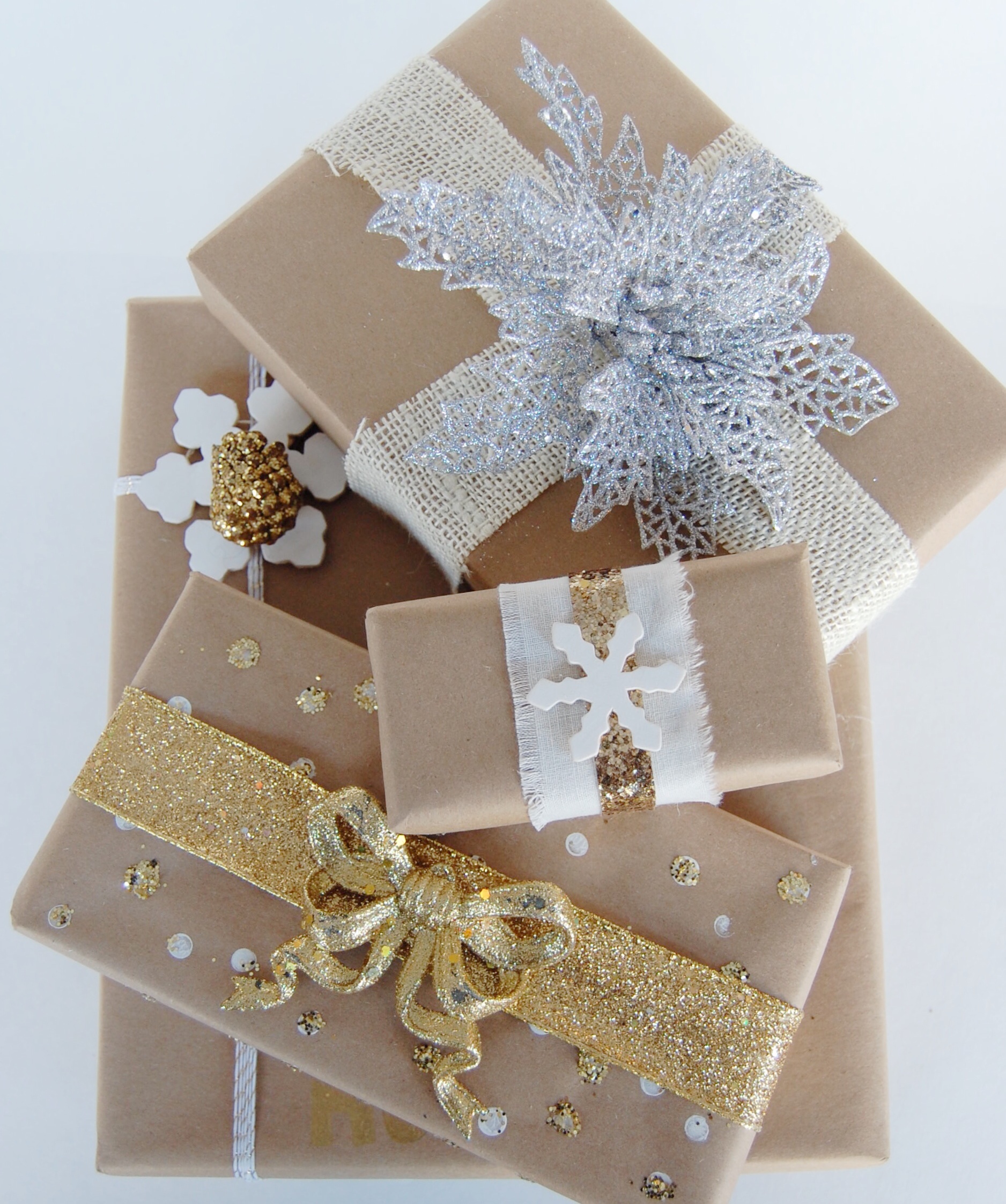 Are you overwhelmed with wrapping gifts? Do you think you'll give kraft paper a try?