So here's the thing about me: I like to make things.  I get called many things…creative, inspiring, cheap, penny pincher, crazy.  You know all sorts of names.  The truth is I like to challenge myself.  I don't necessary makes things because I don't want to spend the money on buying it but sometimes let's be honest I can so make that for the fraction of the cost! Other times I see something and I think to myself "Oh, I could totally make that". And not because I want it and don't feel like spending the money but because I like the challenge of seeing if I can actually make it. I know, I'm weird. 
With that said, I was in Target the other day for what was probably the third time that day week. As I was perusing the home decor aisle I came across this cute tree.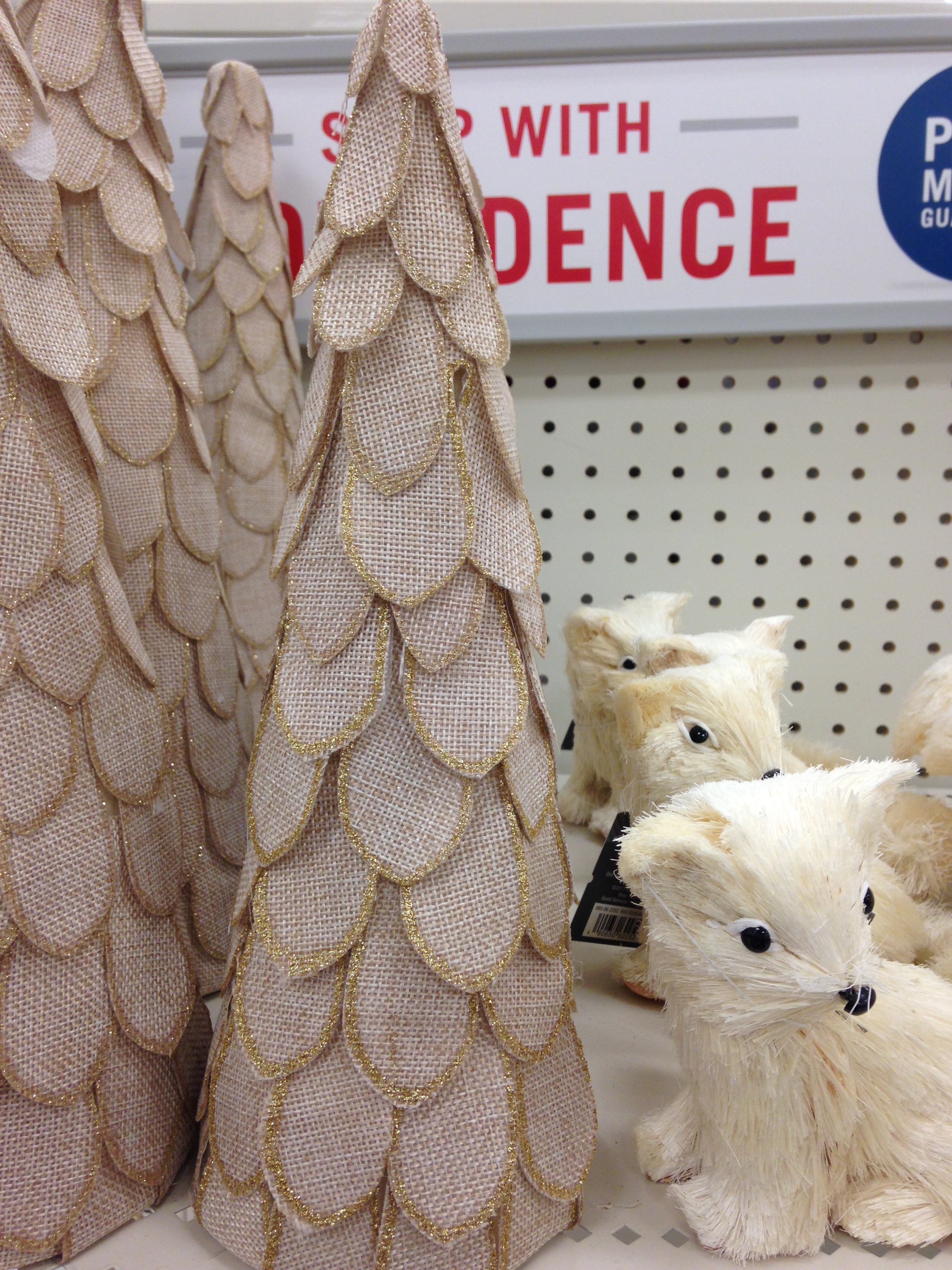 Immediately I thought, "I could totally make something like that. What is it, a styrofoam tree and some fabric. BAM I'm gonna make that." And so I bought me a styrofoam tree and used some leftover linen that I had and made me one.
I tried doing the whole oval shaped bottom but I was just free handing it and so I decided to go with a pointy bottom rather than a rounded one.  I started by covering the bottom all around with my linen and then cut little triangle points on strips of the fabric.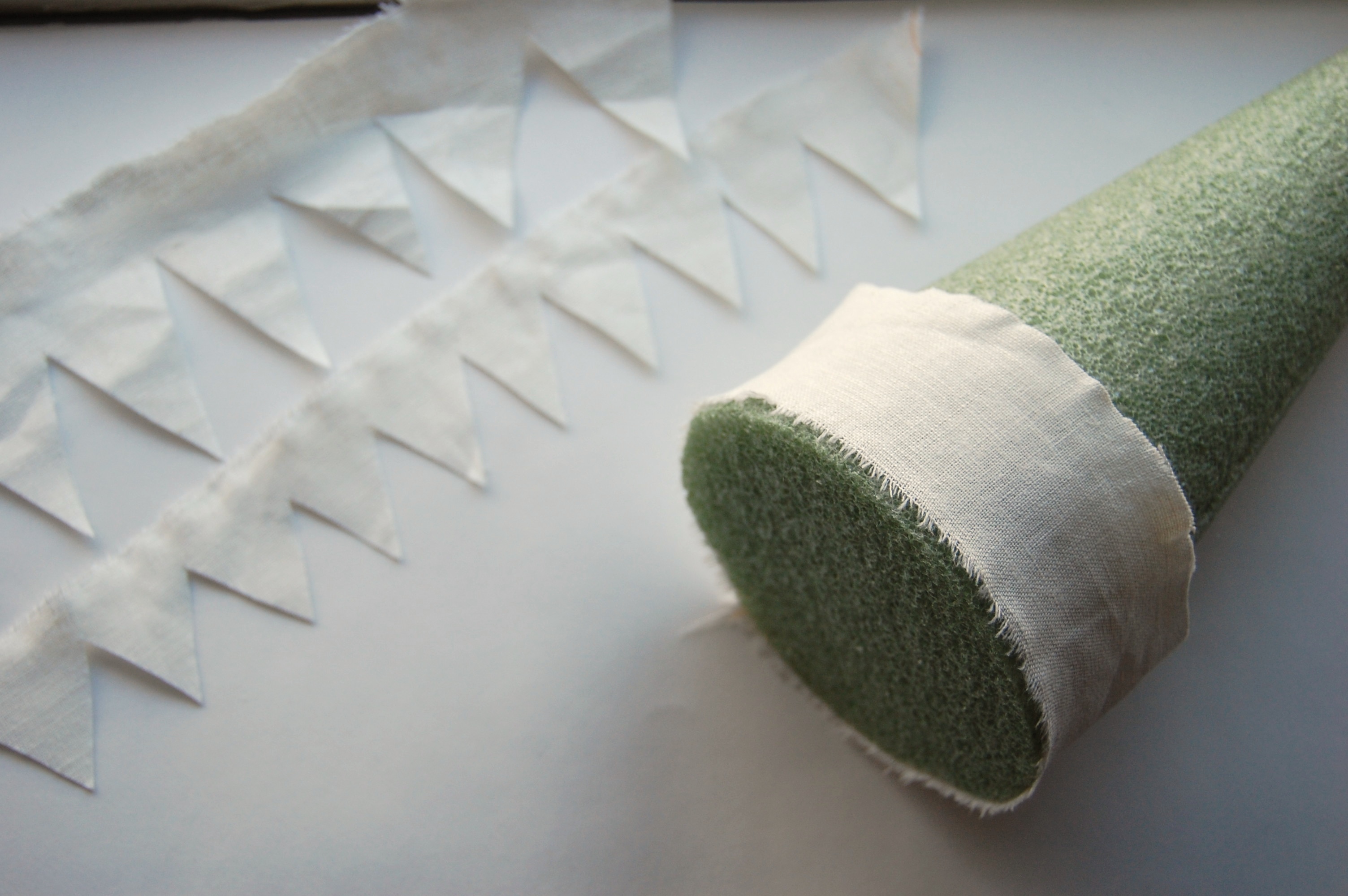 Once I had all the strips cut out I laid them on top of one another and on the back side I taped them so they wouldn't budge.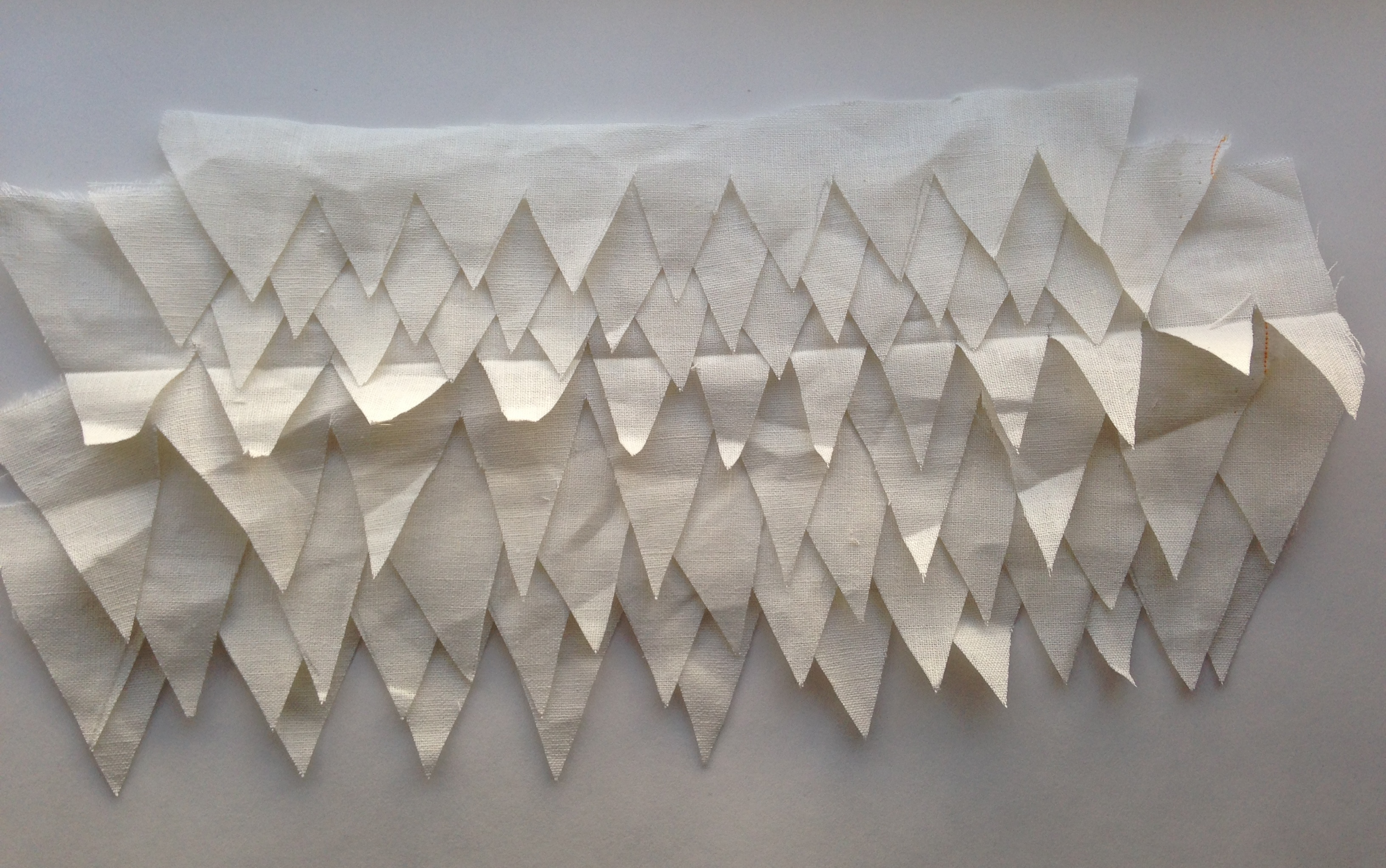 For the top I just hot glued a small piece of fabric flat down.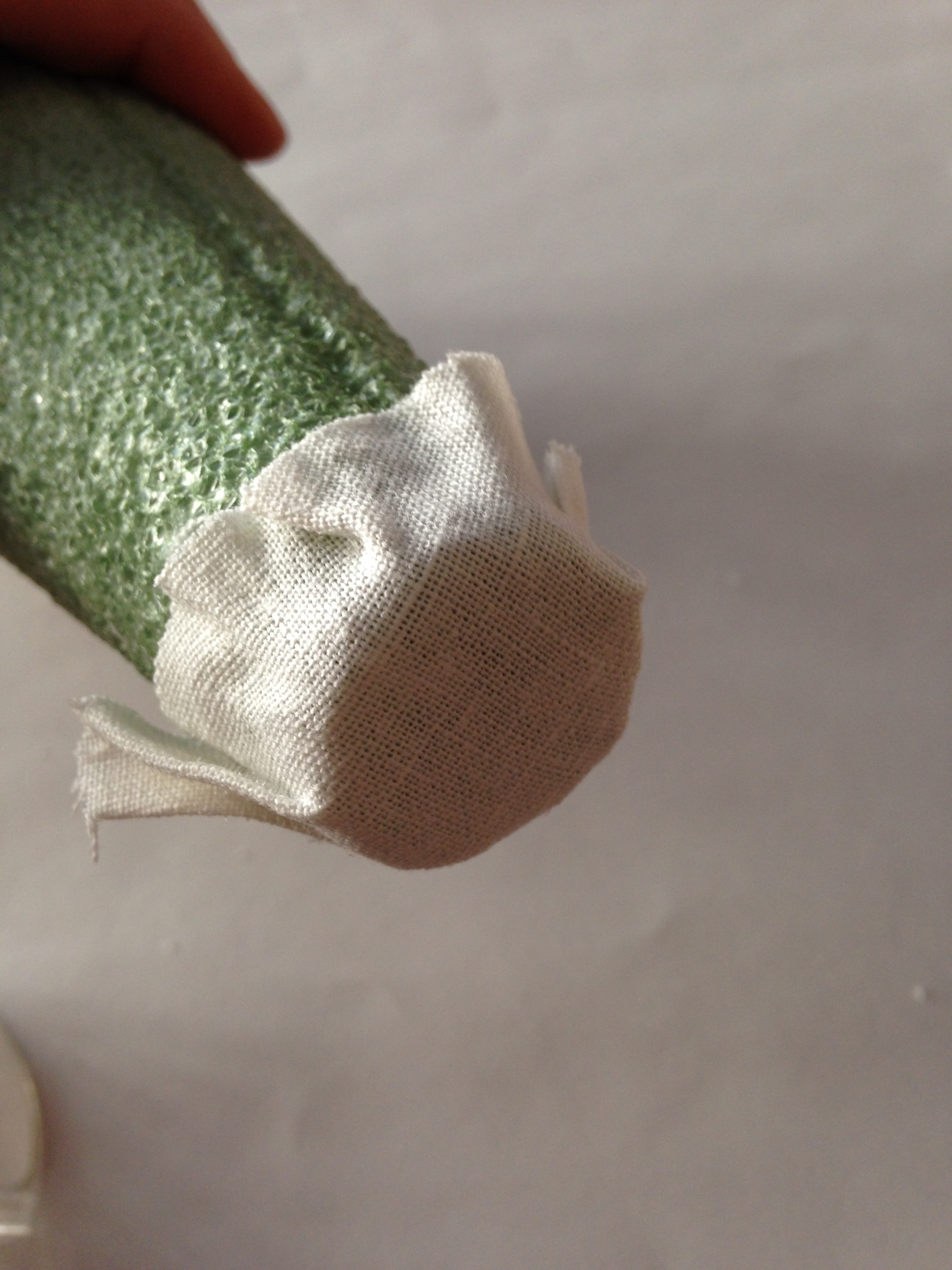 Once that was done I just wrapped the whole thing around the tree and pinned it into place. I made a few snips with my scissors where there was some extra unneeded fabric and curled up some of the triangles.  It's not exact and it's certainly not perfect but I kinda love how organic and imperfect it is!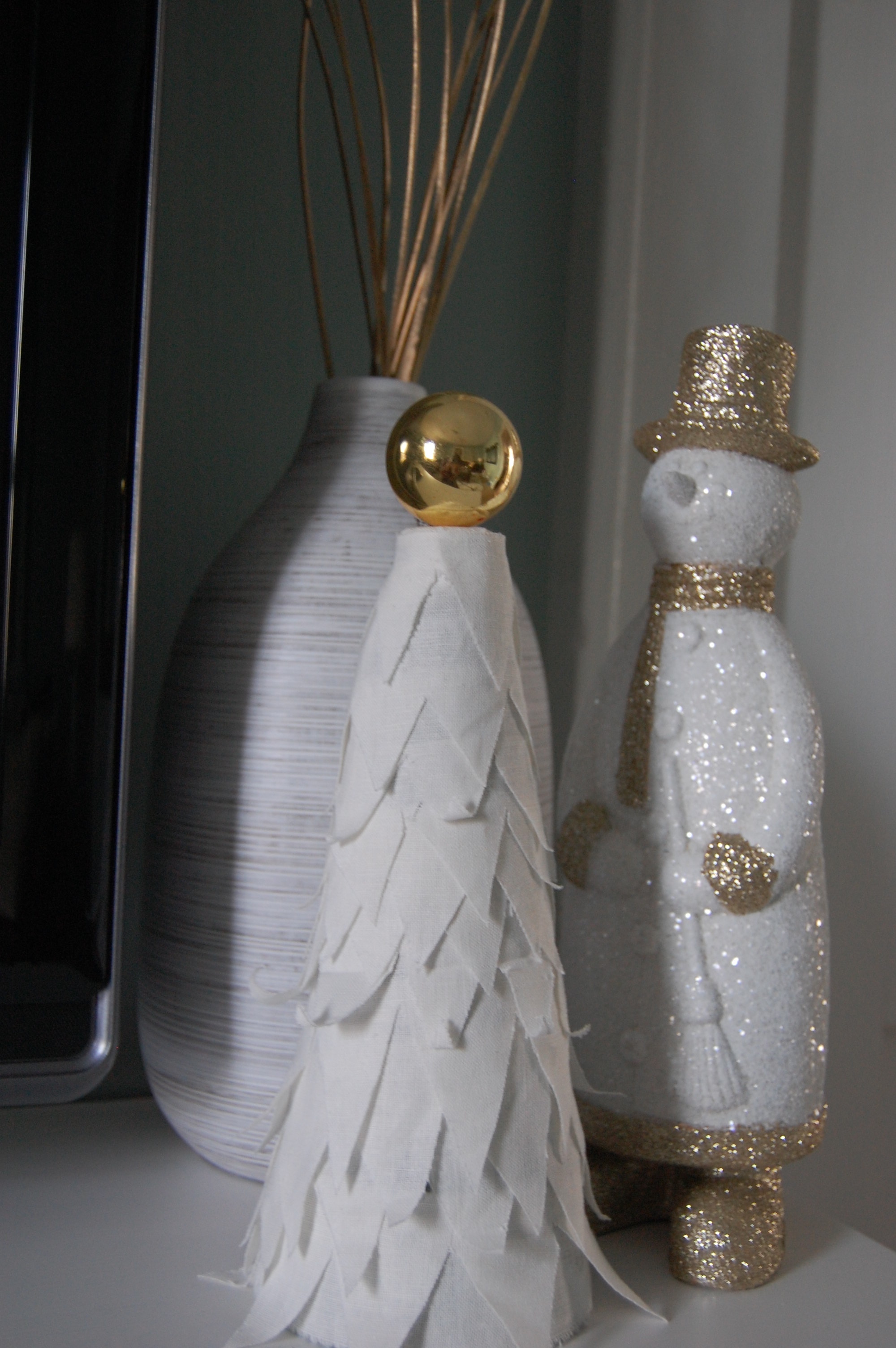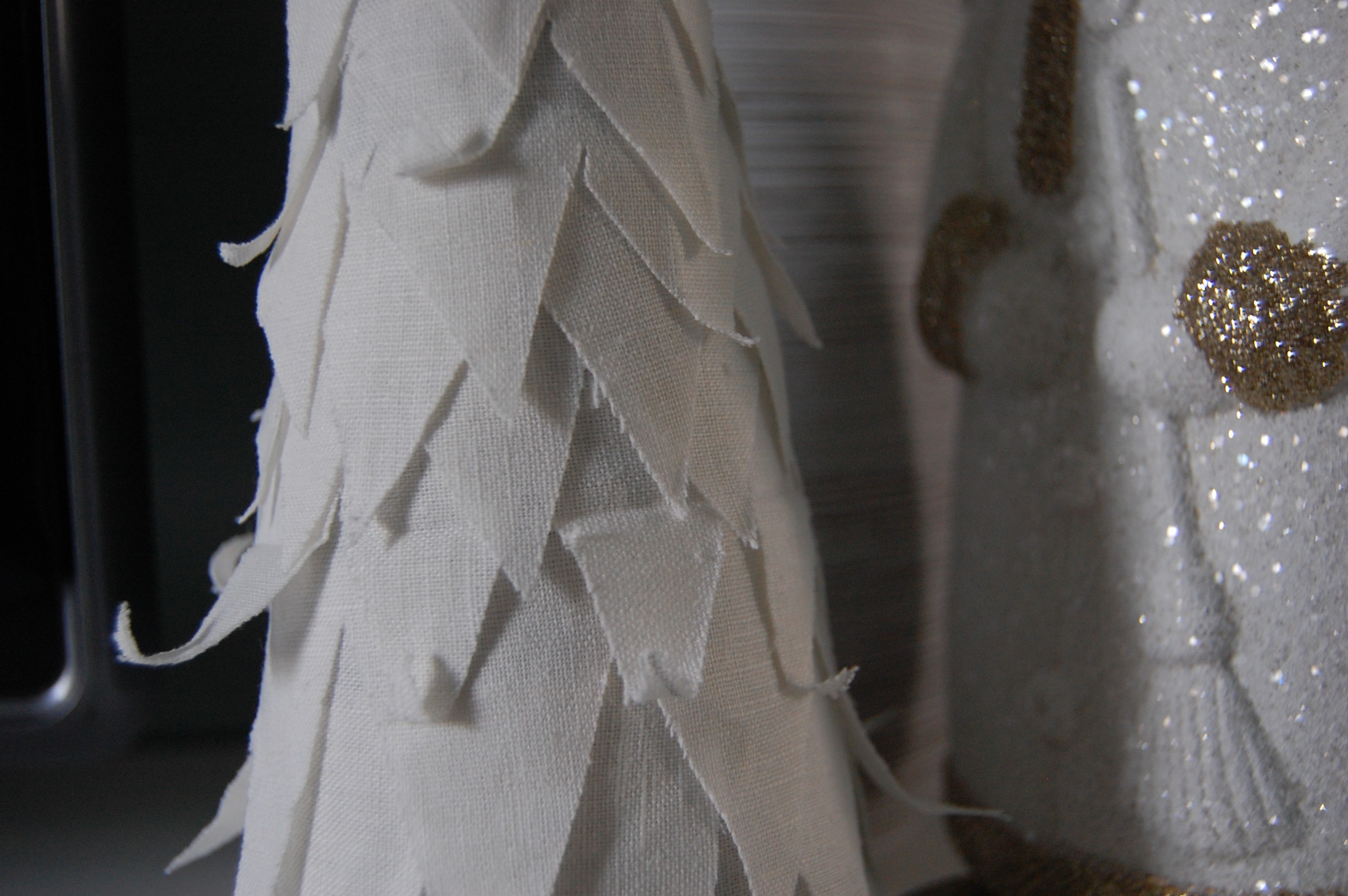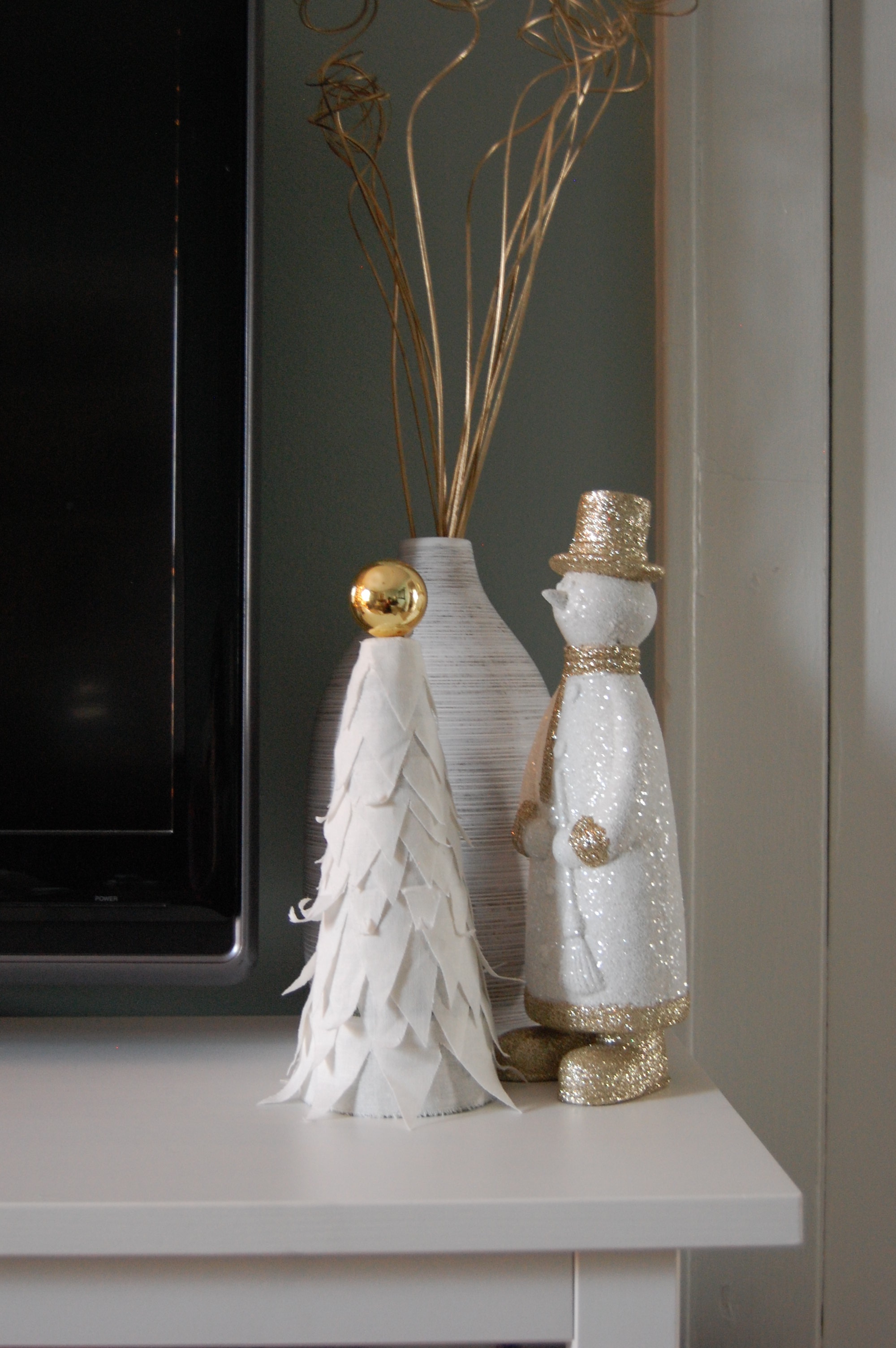 What inspires you?