Happy Holidays everyone!! What an amazing holiday season! It's been jam packed and I feel like I've been going non stop but I love every second of it! My hope was to get a little Christmas tour going awhile ago but cloudy days and early sunsets made it almost impossible to get any shots and then time got the best of me. Believe it or not my decorations went up the day after Thanksgiving which has now become a tradition of mine.  I am not a colorful Christmas type of person, my colors consist of silver and gold. I kept the tree silver, white, and green for a second year. We also hosted Christmas this year. I love to cook so I was excited to host everyone at our house but we also decided to redo 3 rooms right before the day…what were we thinking! We gave the hall bath a makeover, the guest room got all new crown and base molding as well as casings around the windows/doors and the kitchen got a much needed paint job. Everything turned out great and now we can finally sit down and enjoy it all! I'll of course be sharing all the details but for now let's still enjoy a little of Christmas! 
A little entry table fun.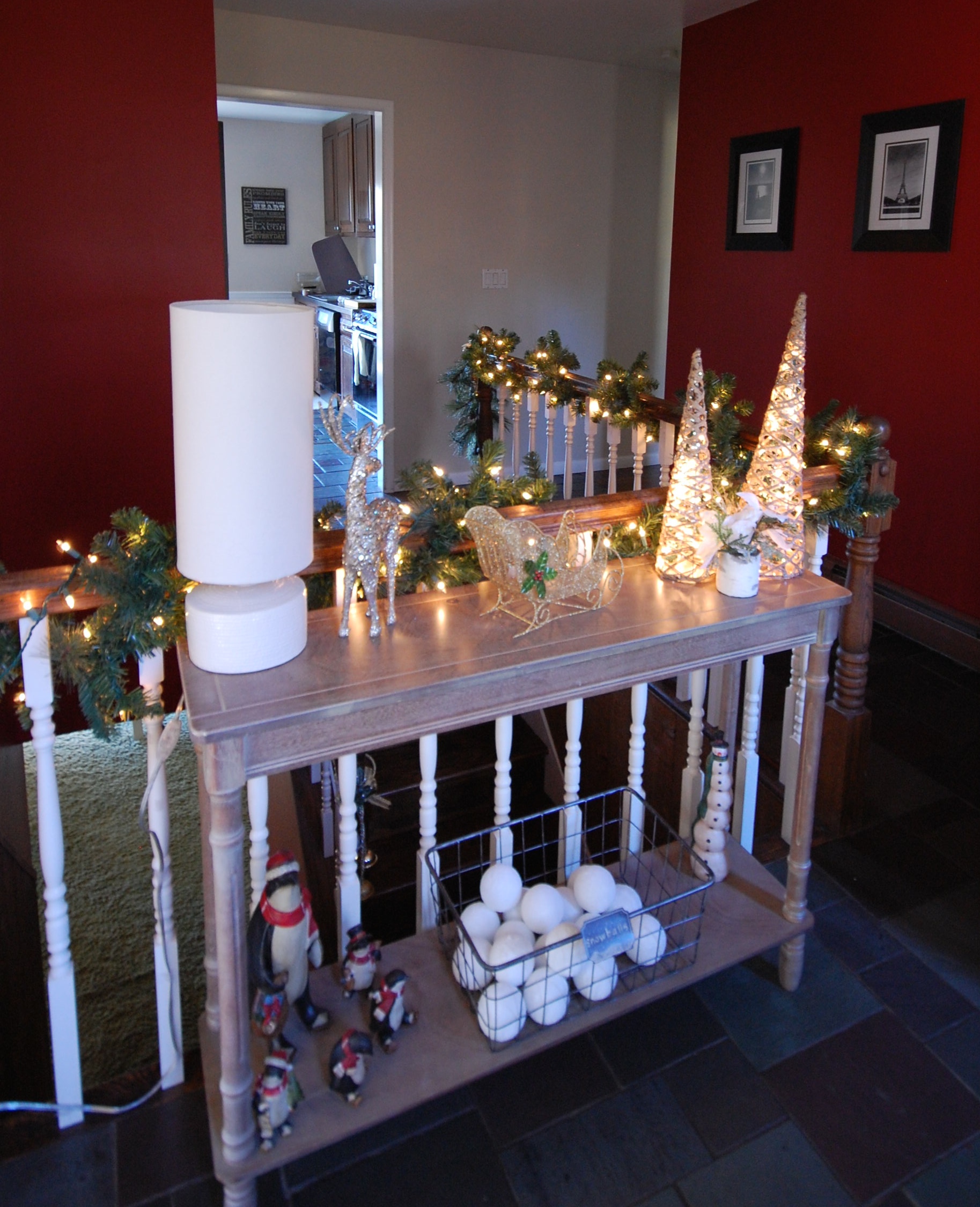 I had attempted a Christmas craft by spraying these styrofoam balls with fake snow but when I forgot about them outside and then it rained they were ruined so I just threw them in the basket as is haha.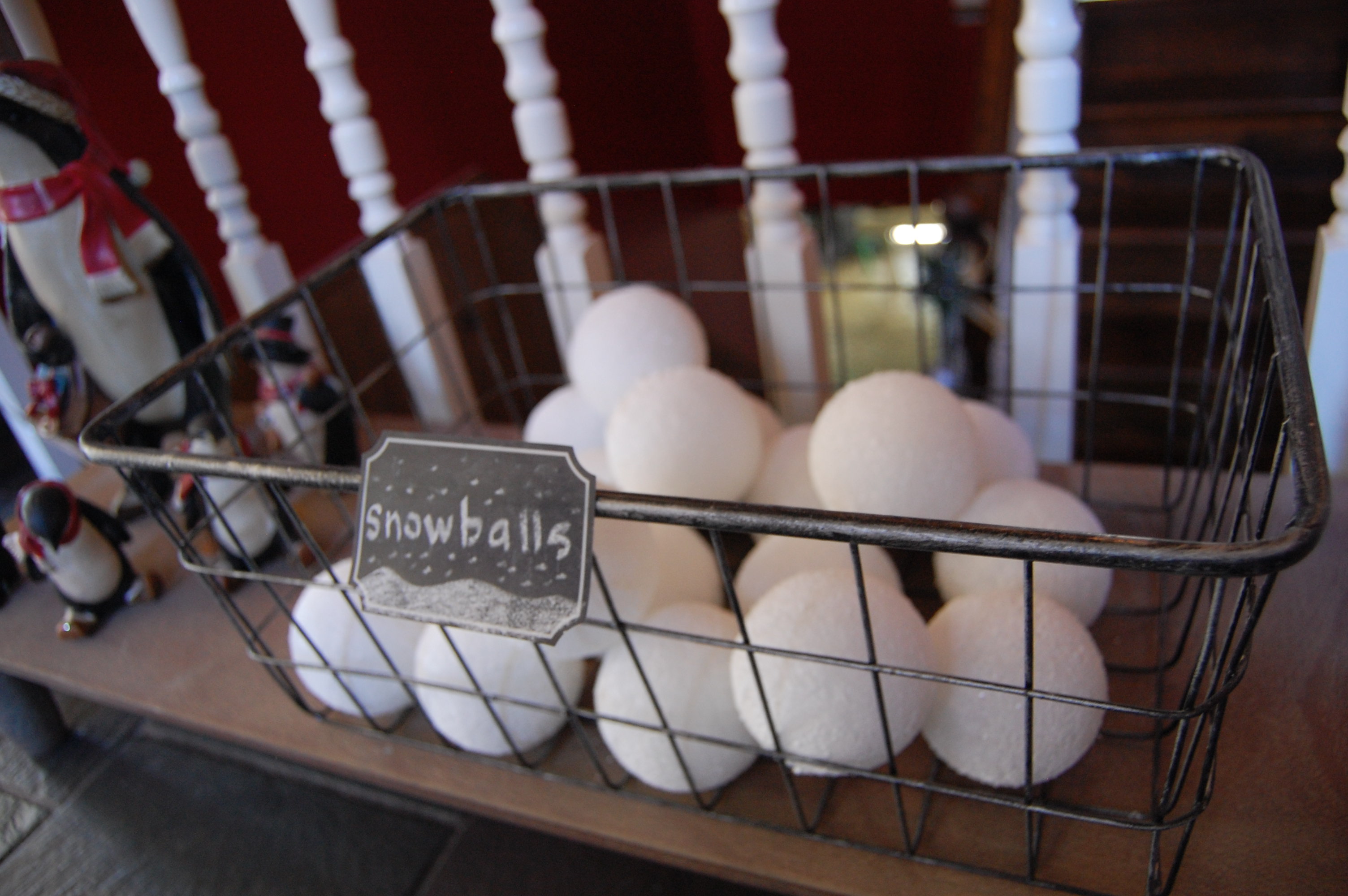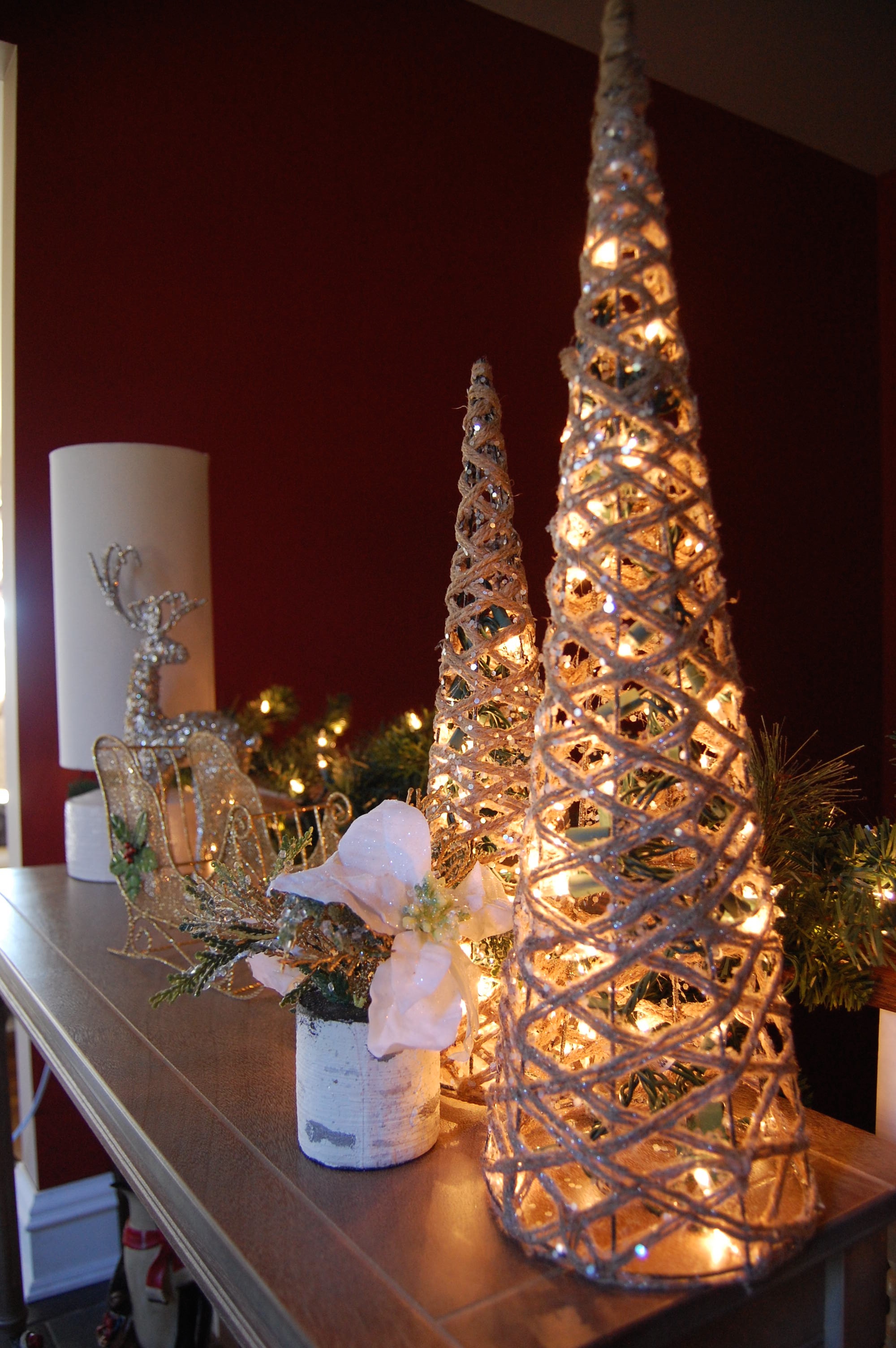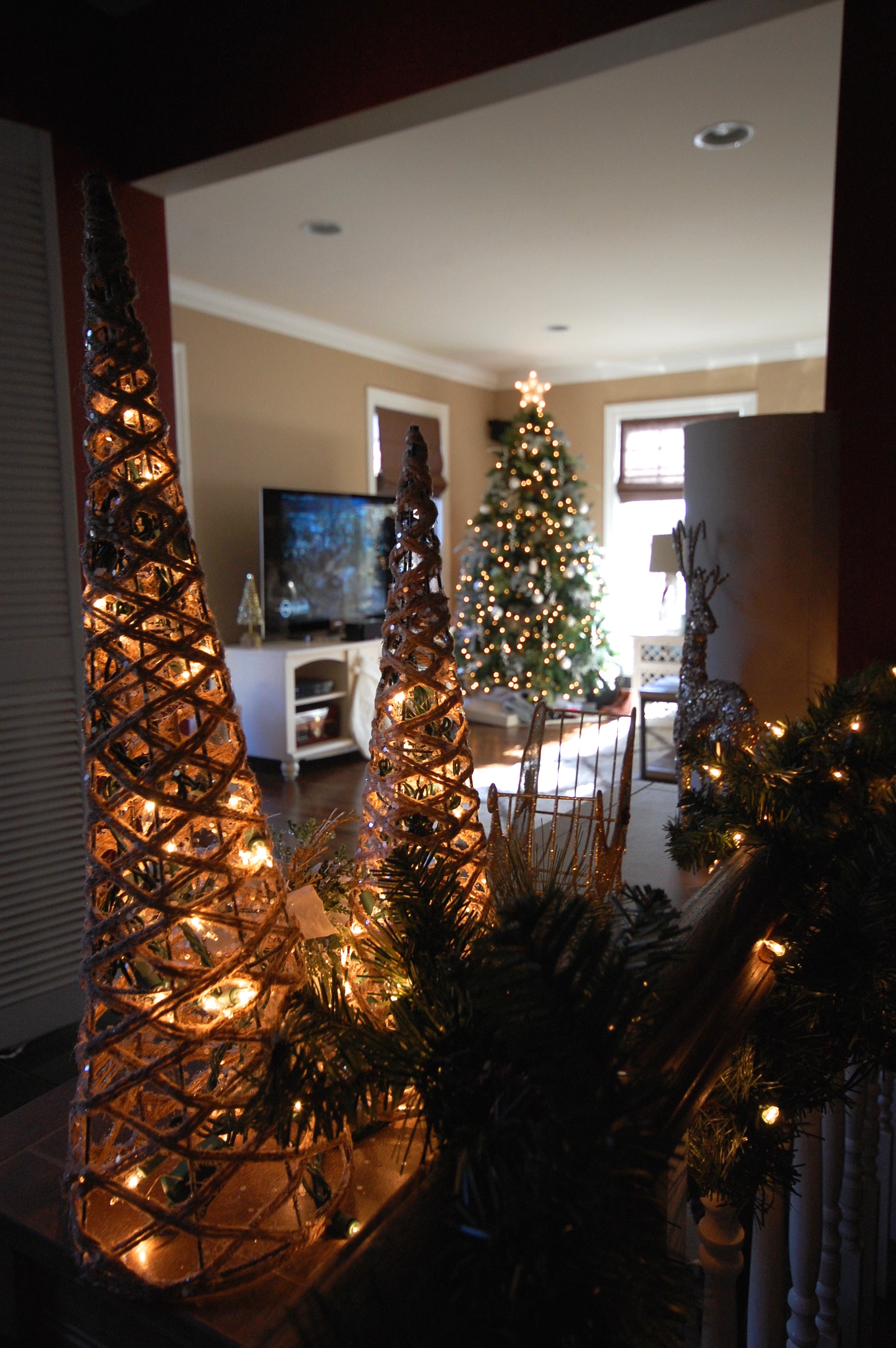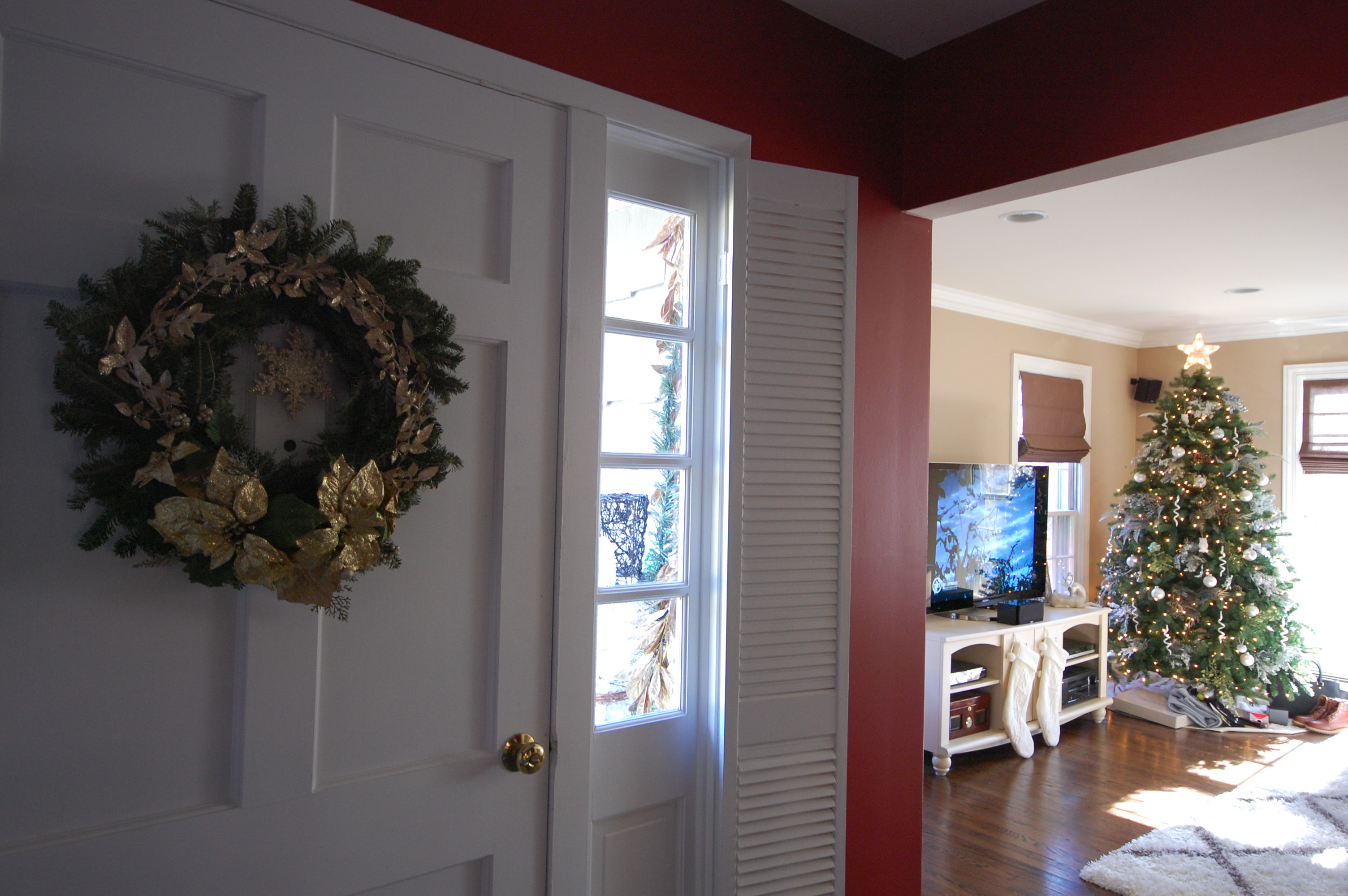 The living room…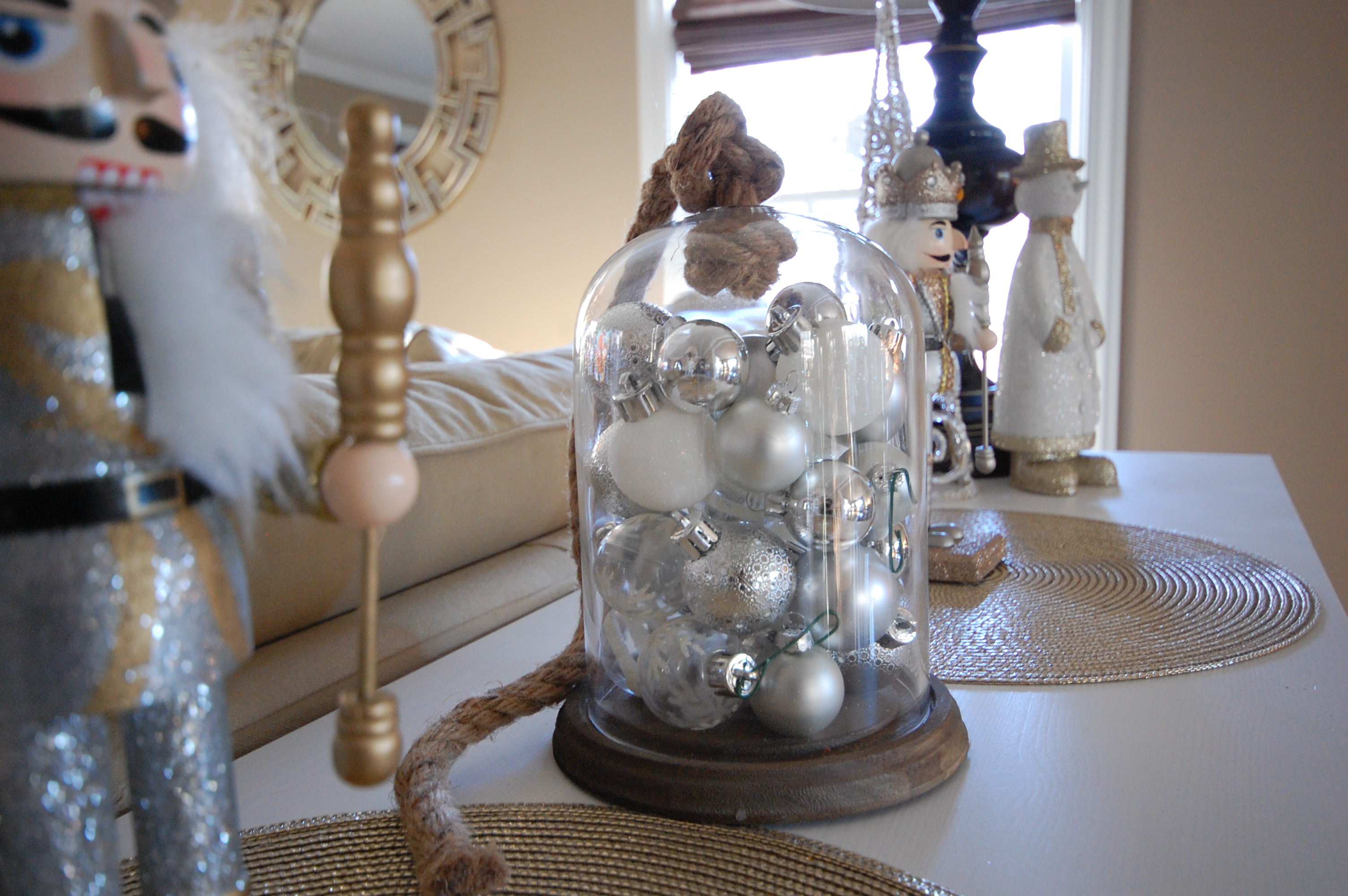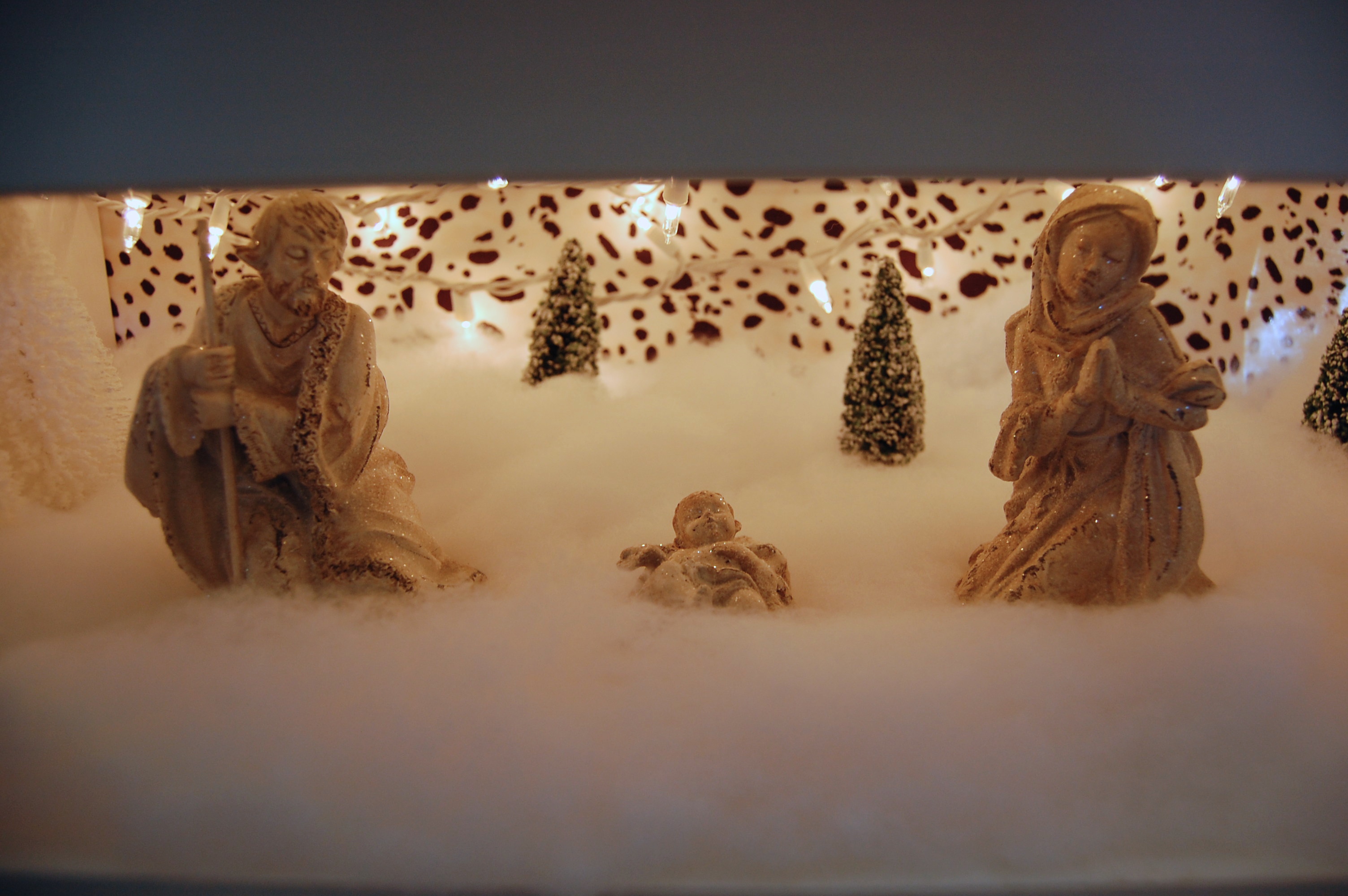 Oh and just about the best smelling pine candle ever! Your entire house will smell like you've got a real tree! 
My favorite part of this tree is how when it's lit at night the twinkling lights reflect off of the windows to the left and right.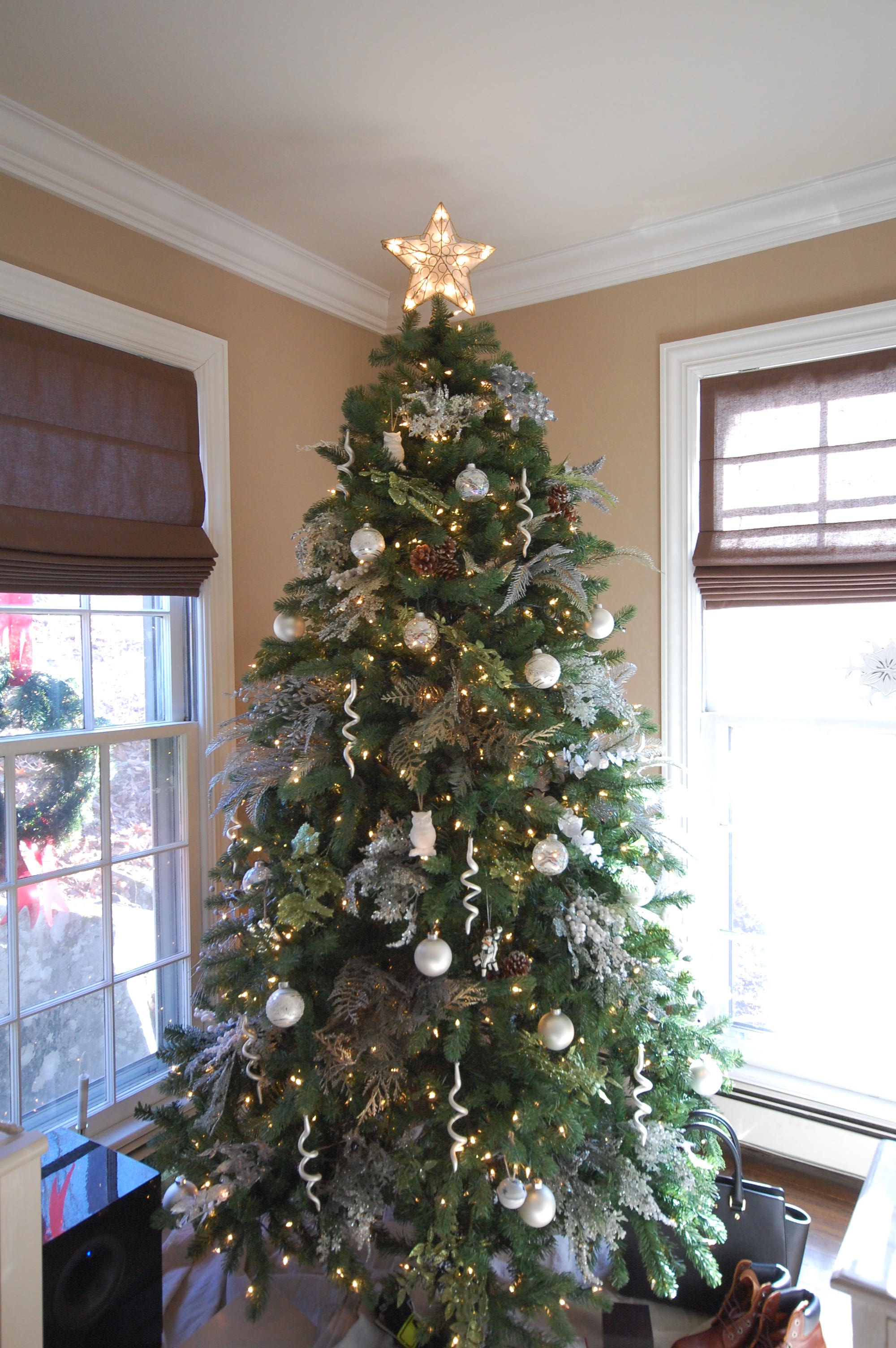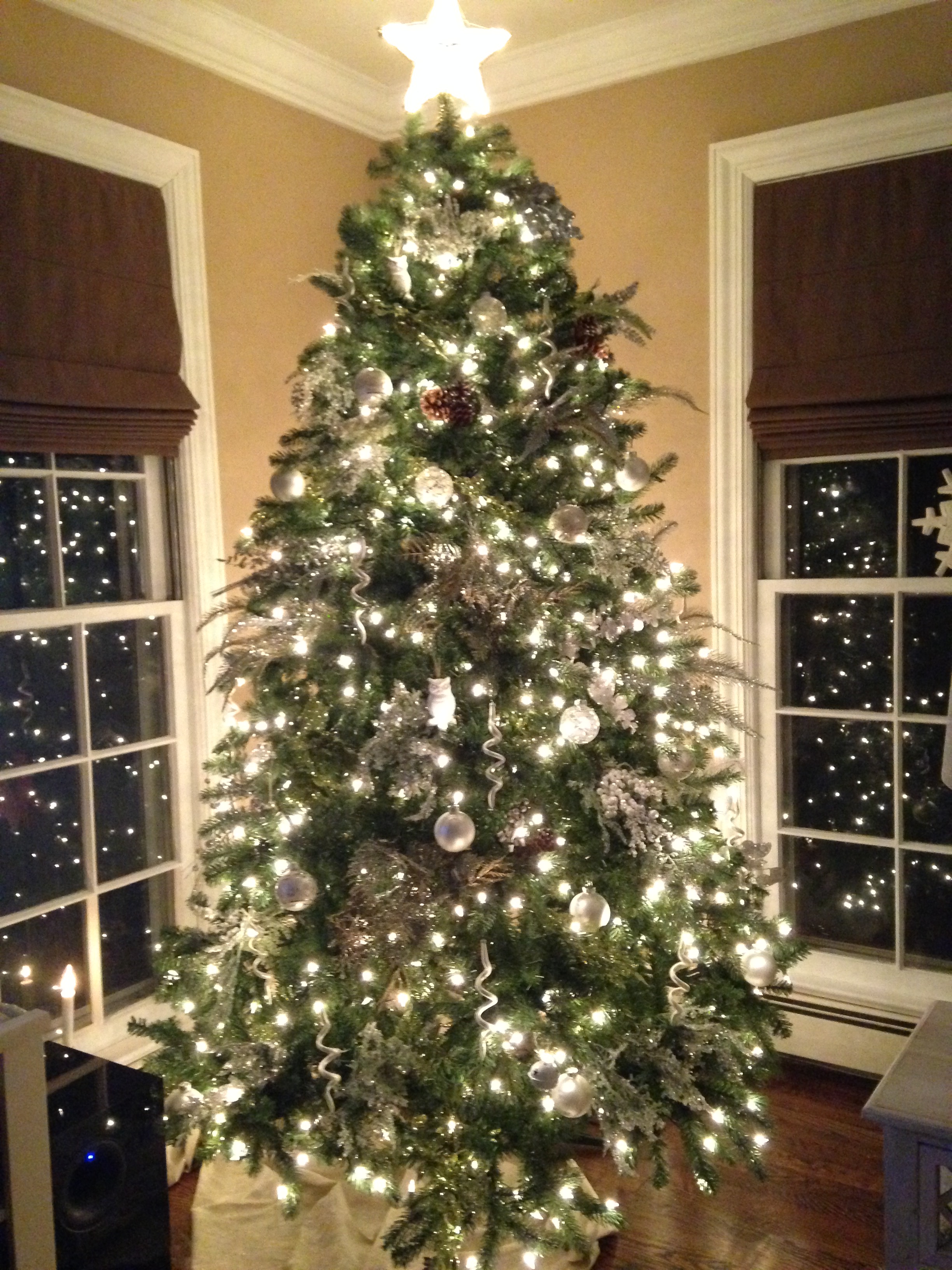 The above photo proves you can't have 3 cats and a tree skirt! 
For Christmas day we connected two tables since there were 10 of us and I went with a simple tablescape.  For dinner I made prime rib with a roasted garlic rub and a horse radish sauce, a mix of veggies that were roasted (carrots, parsnip, butternut squash, brussel sprouts, cauliflower), and hasselback potatoes. I sautéed garlic and then threw in about 4 sprigs of fresh rosemary and brushed the oil on the potatoes before tossing them in the oven…so good!  My dad also brought his lasagna. There was so much food, let's just say after all the appetizers and dinner I'm not sure how anyone had any room for dessert!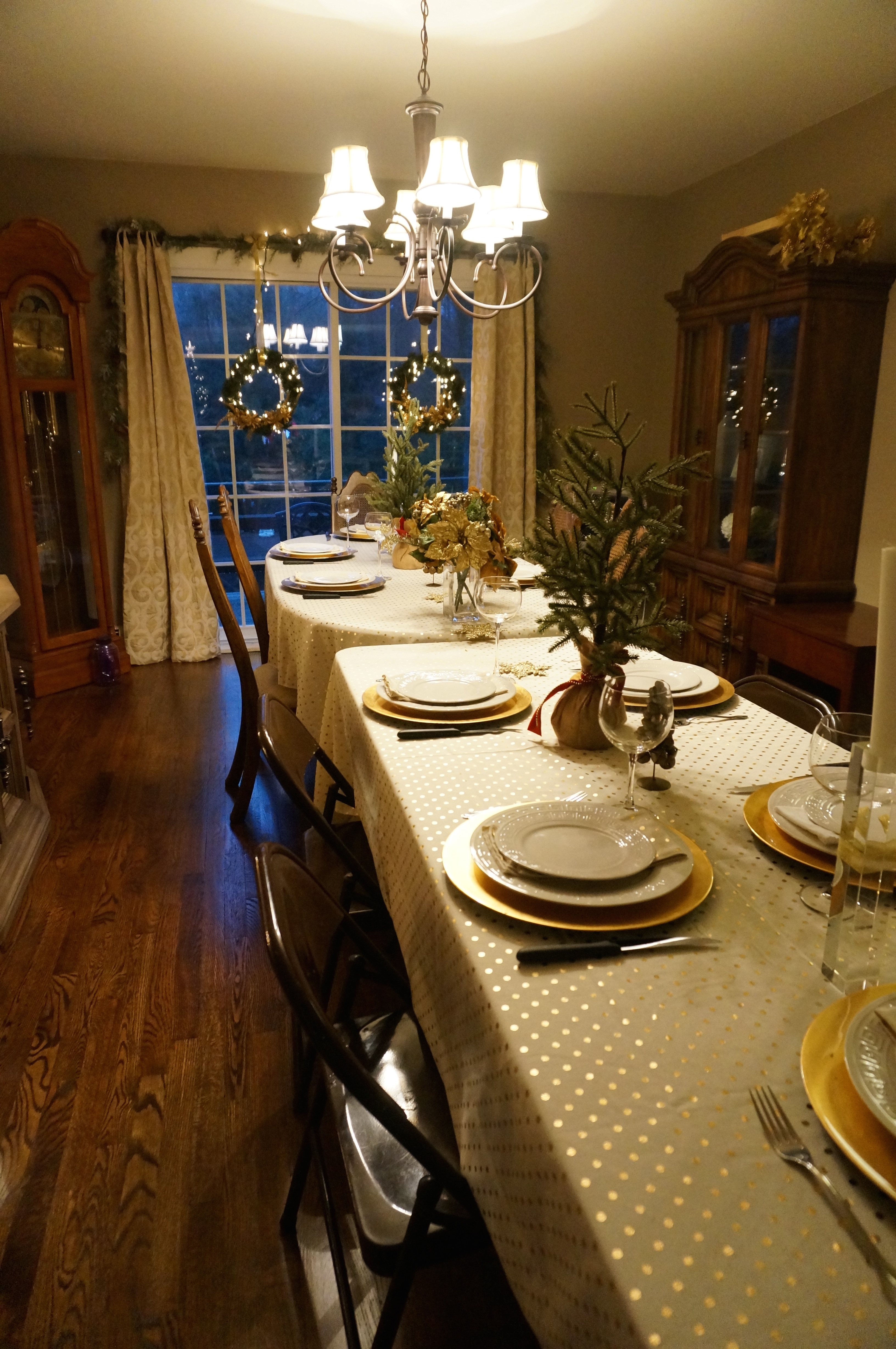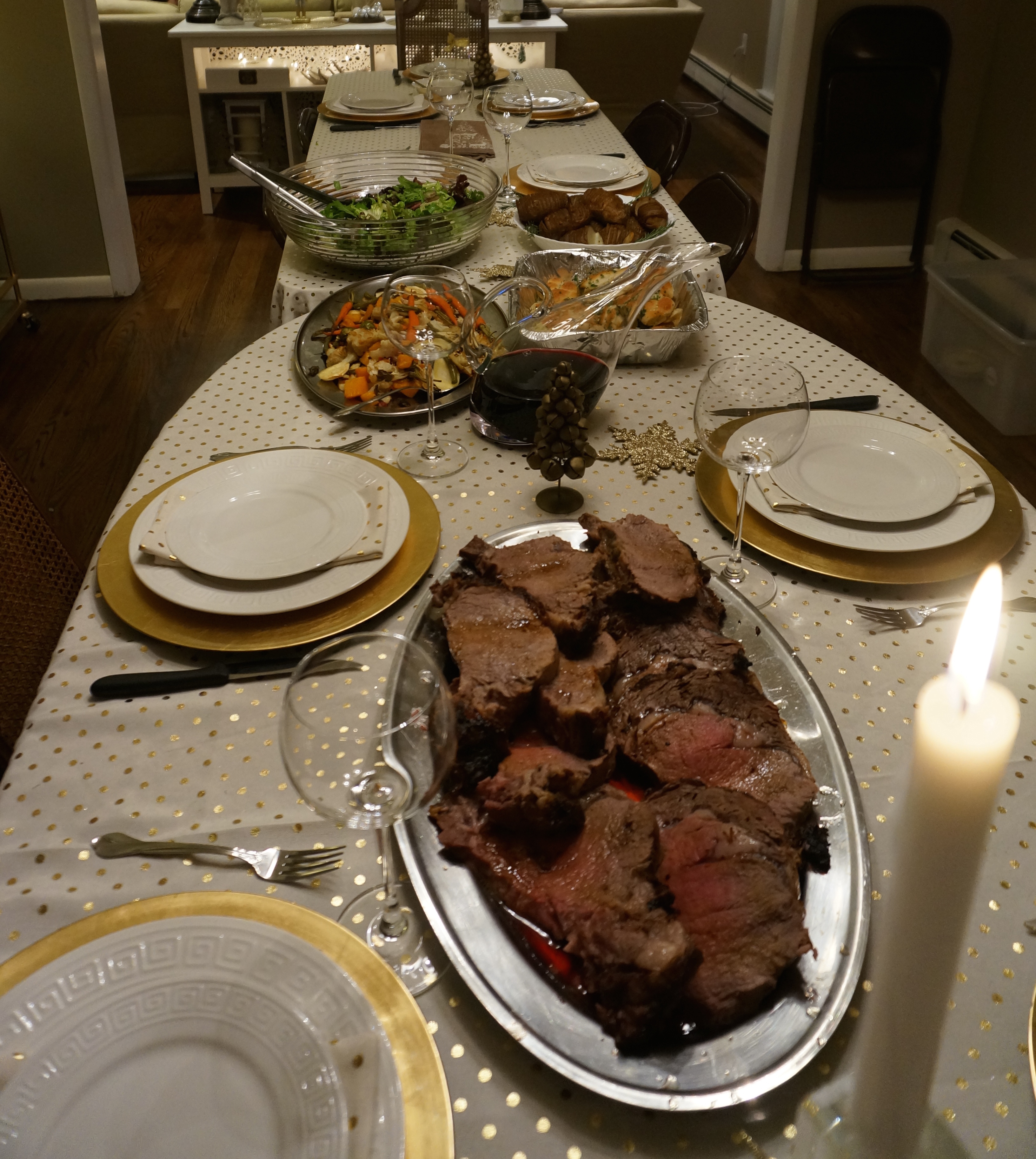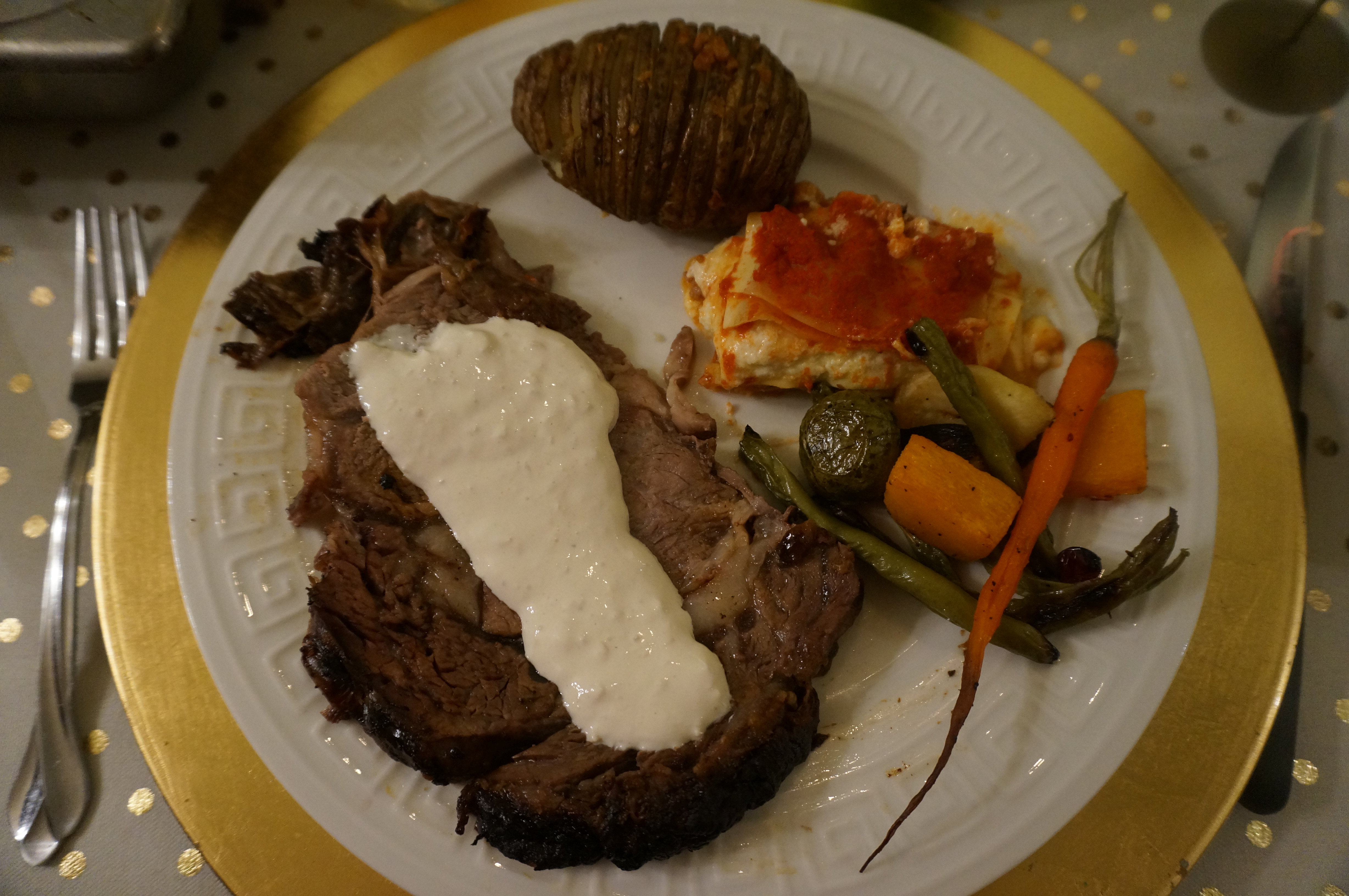 And a daylight shot of the outside.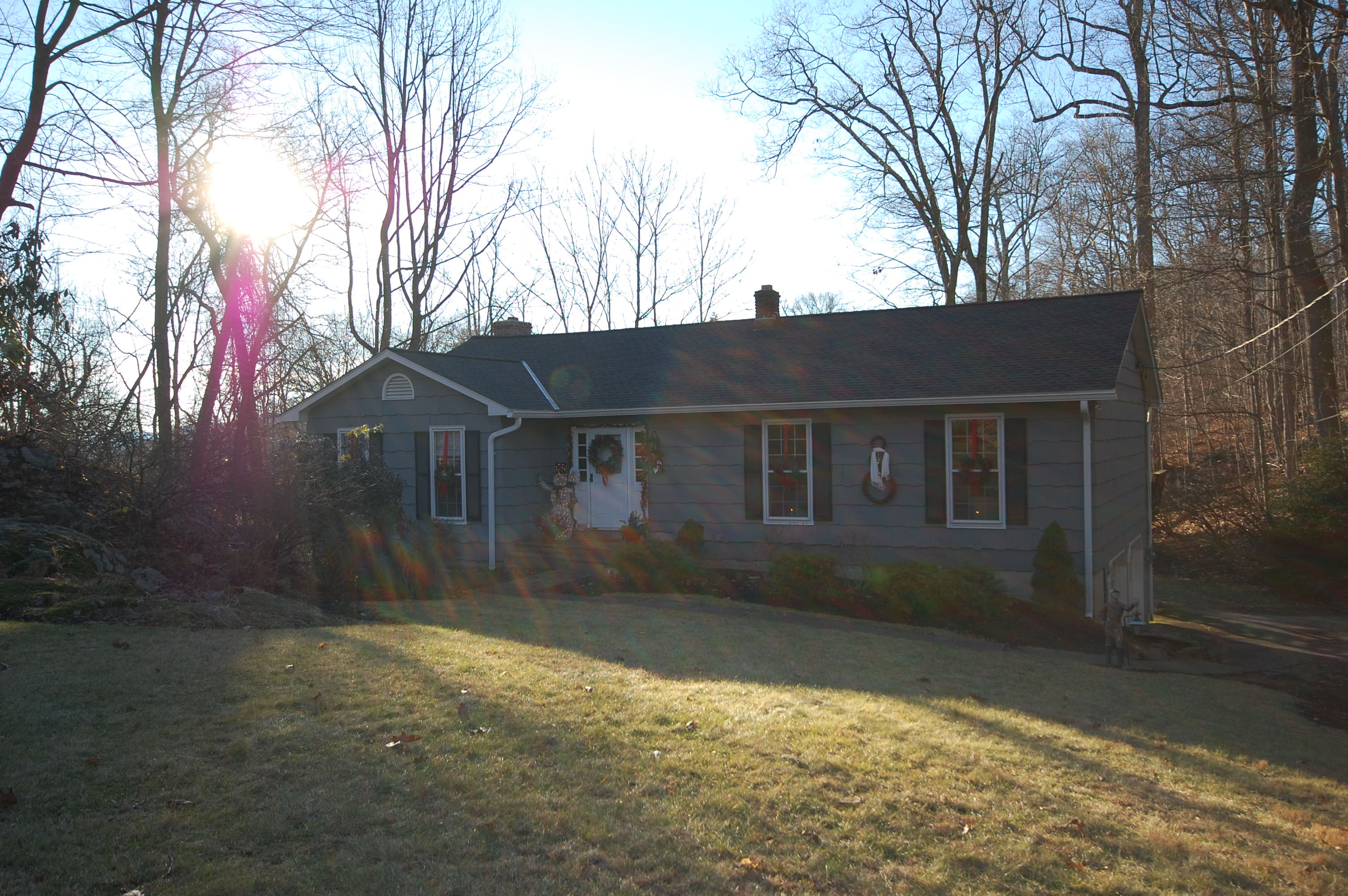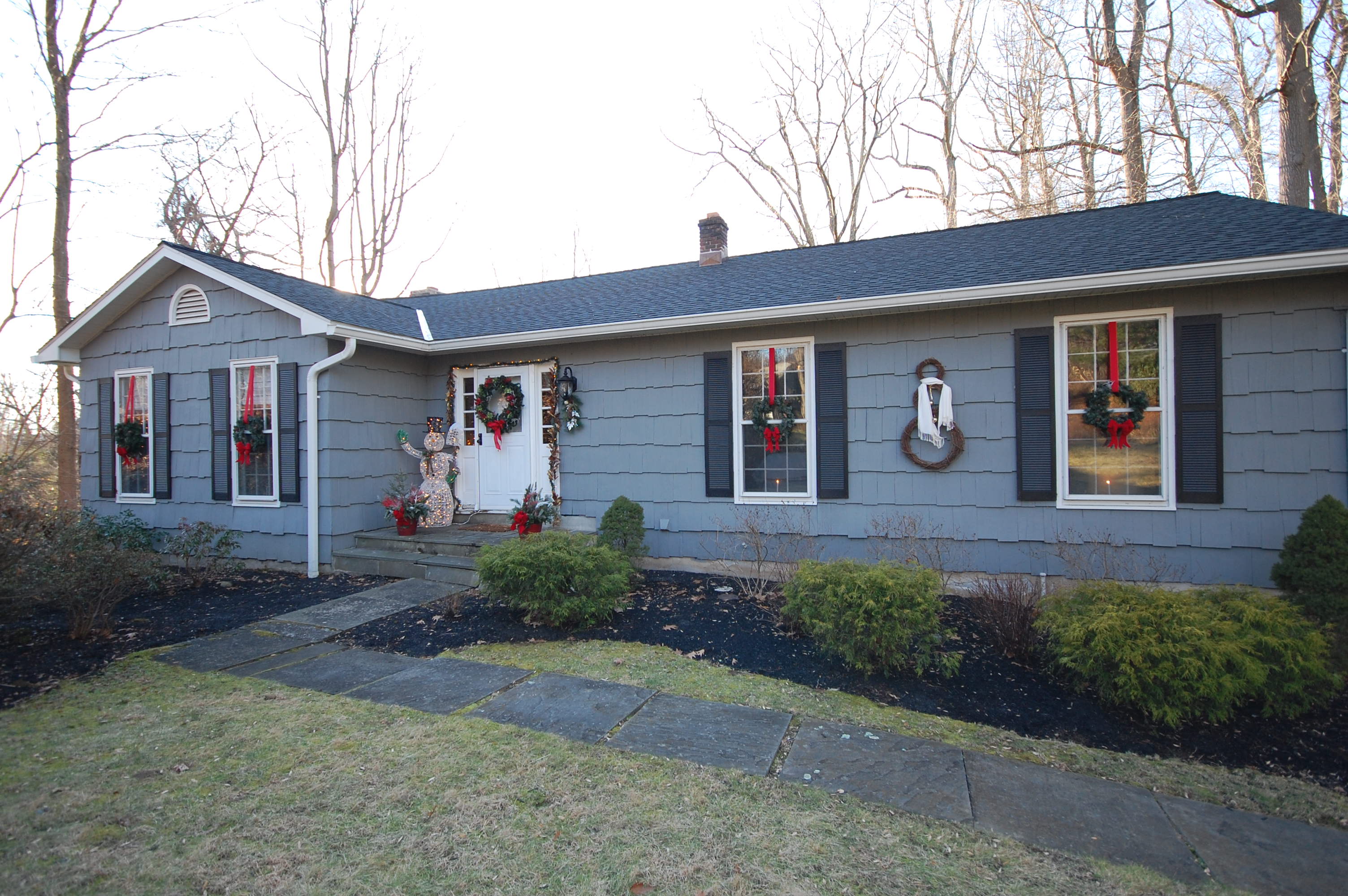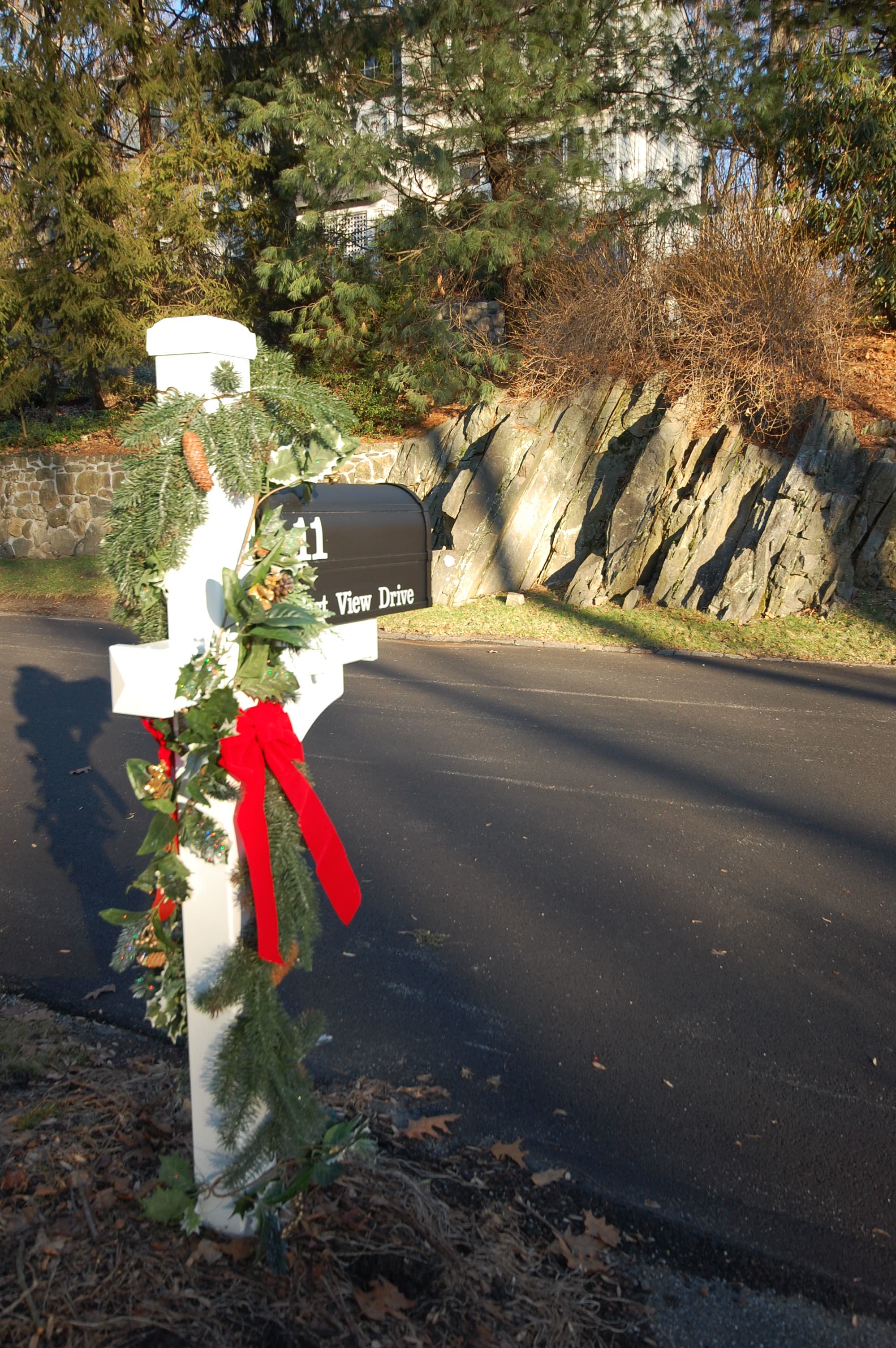 I have to admit, the bright red on the wreaths outside has me thinking I might add some more in the house next year.  Hope you all enjoyed this holiday season and thank you so much for stopping by!