Happy Monday! It's snowing here in the northeast once again…shocker! I guess I can't complain since it is giving me the opportunity to finally get this post up. About 2 months ago we decided to give the kitchen a little refresh.  The top half of the walls were yellow and the bottom half had good old 1970's wood paneling. The cabinets are dark wood and with a dark kitchen table and chairs this kitchen needed some brightening up! We decided to paint the wood paneling white and get rid of the yellow walls. 
Here are some pictures of what it looked like.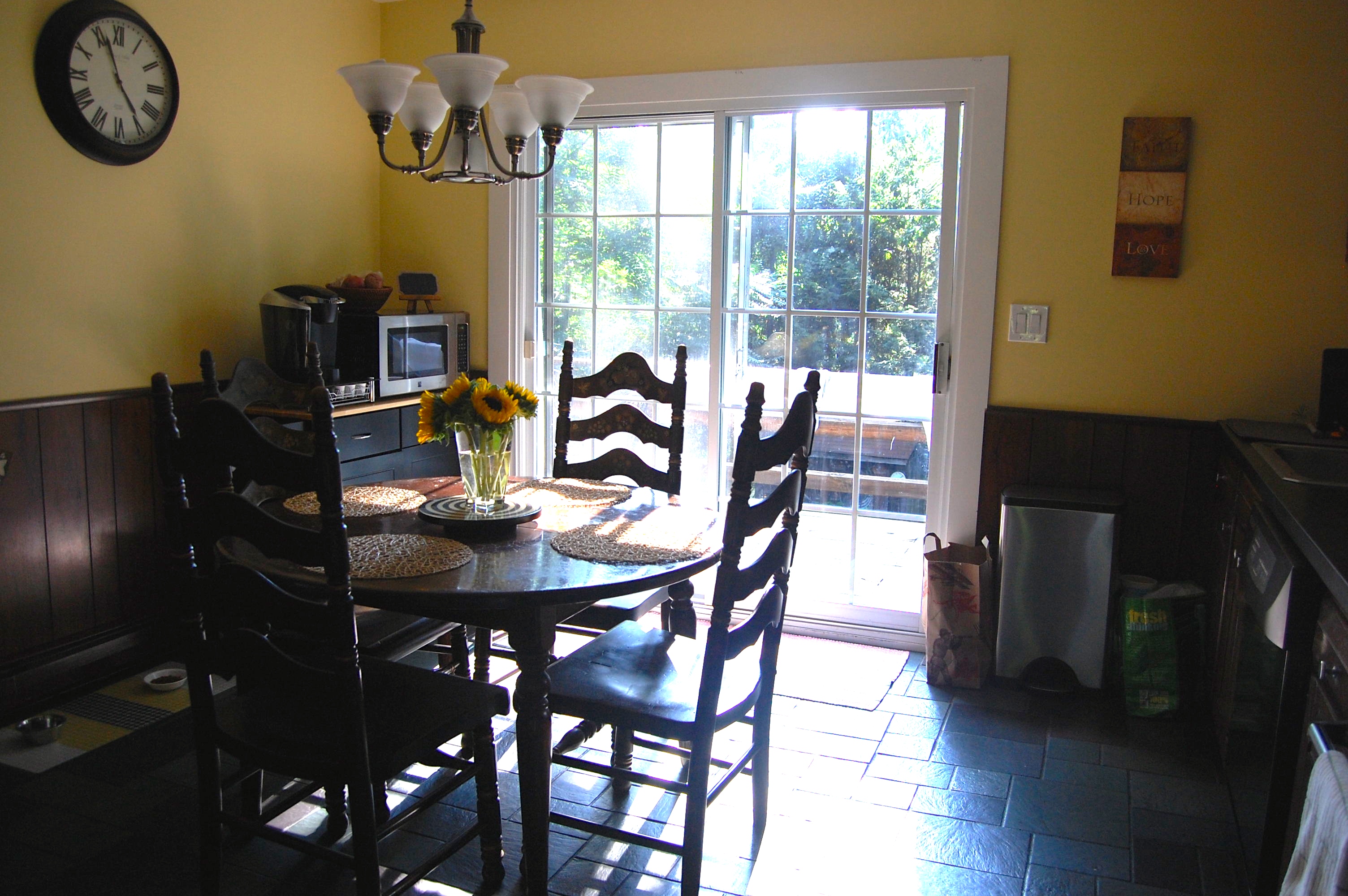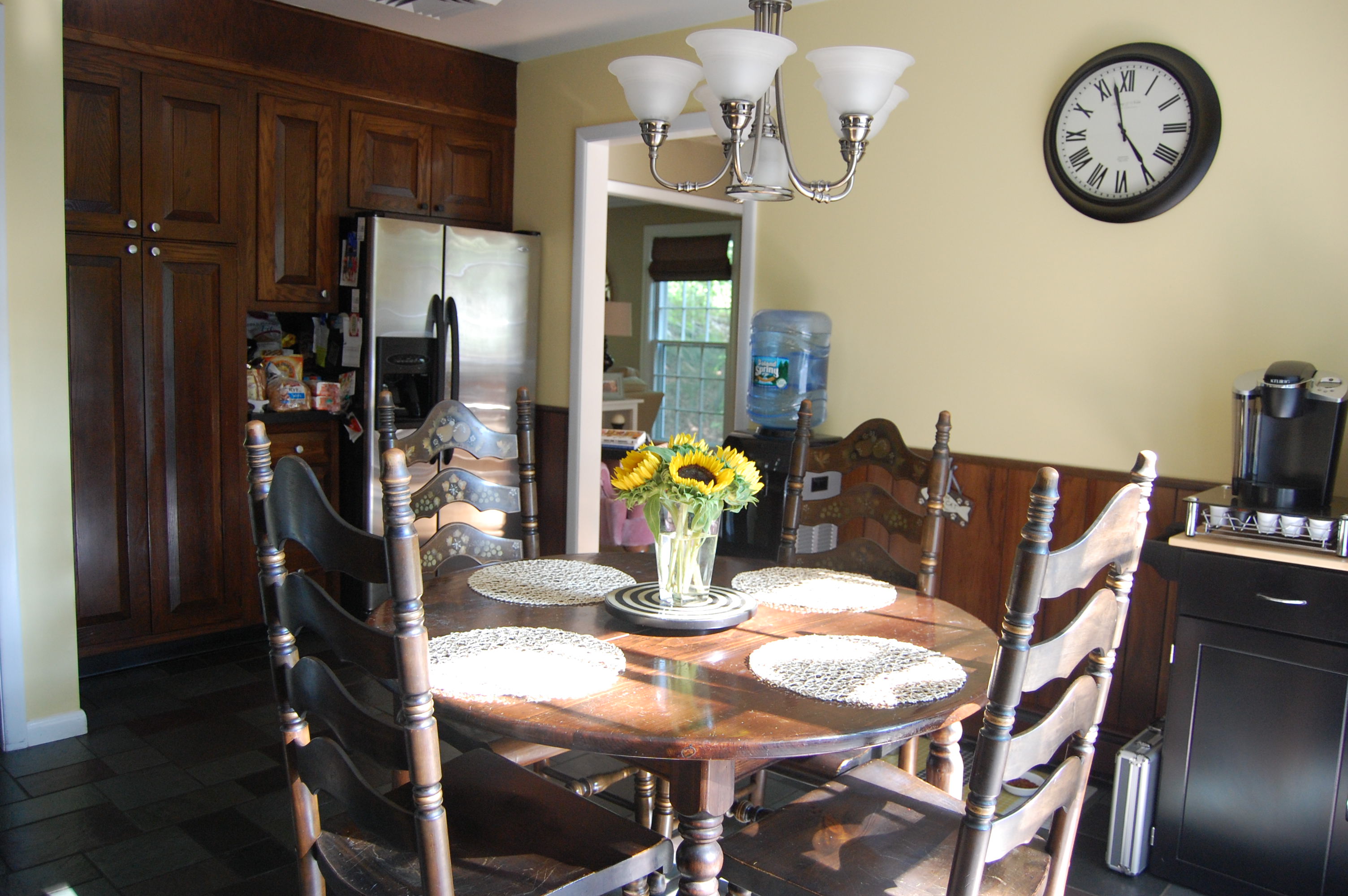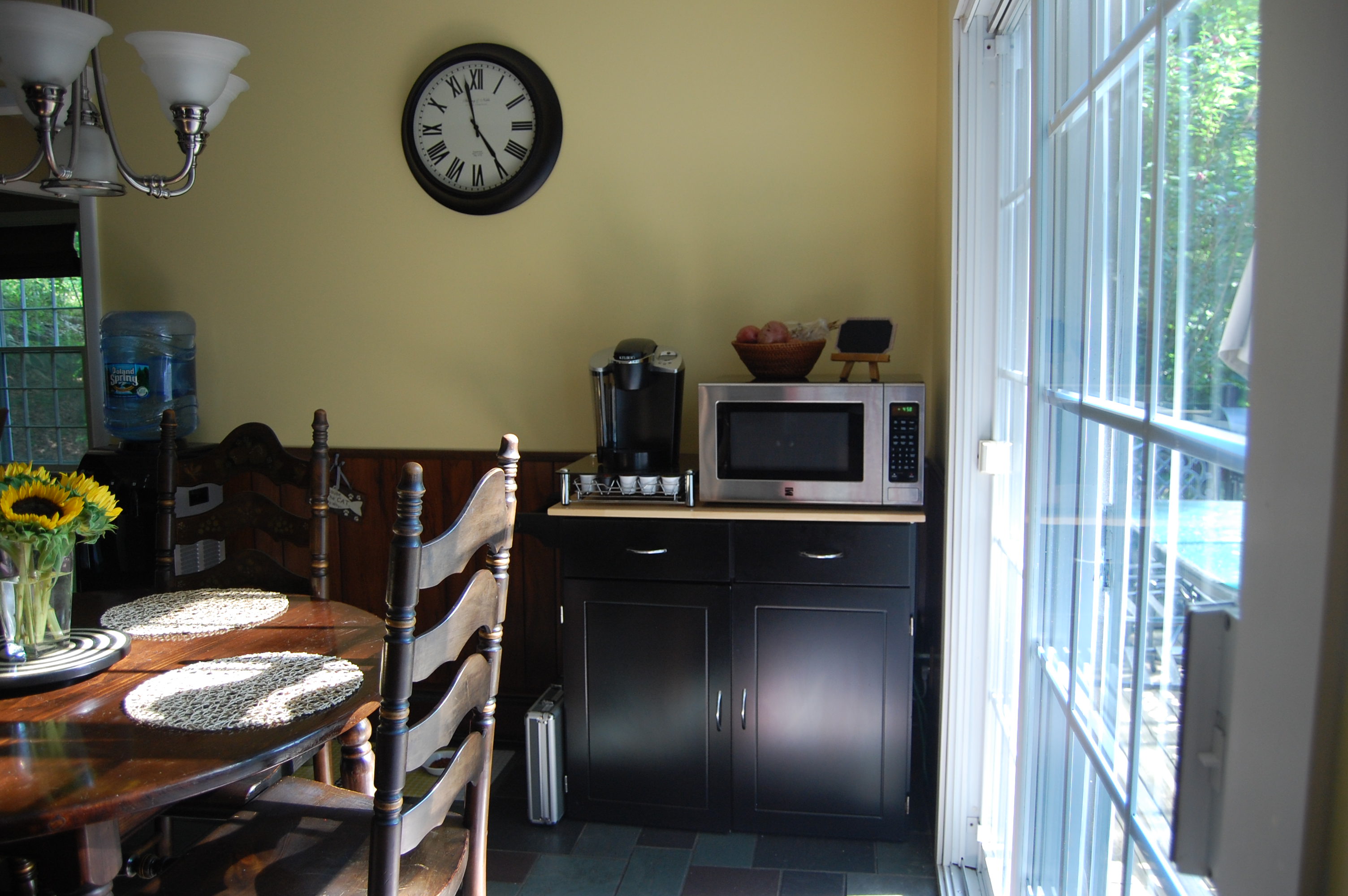 When thinking about what color was going to replace the yellow I knew I wanted to do some type of mocha.  Not brown, but a cream color with a hint of cocoa if that makes sense.  After checking different samples I fell in love with Mocha Cream by Benjamin Moore. 

Now before we even started the painting process we decided we wanted to add a beefier, better looking piece of trim to the top of the paneling.  The trim that was there was your simple basic kind.

After purchasing the chair rail molding and recruiting our friend to do the work we had some wood paneling that I could work with!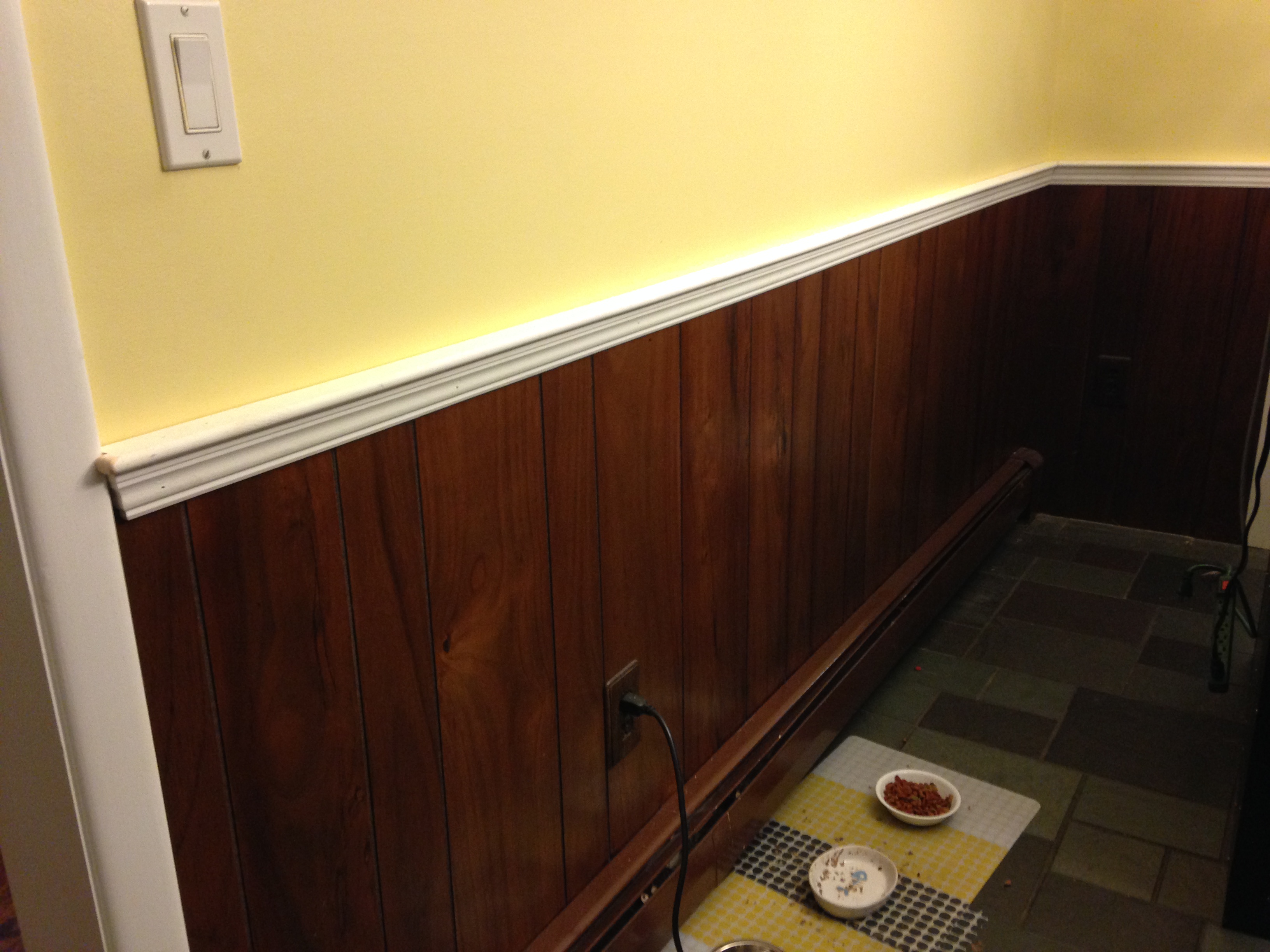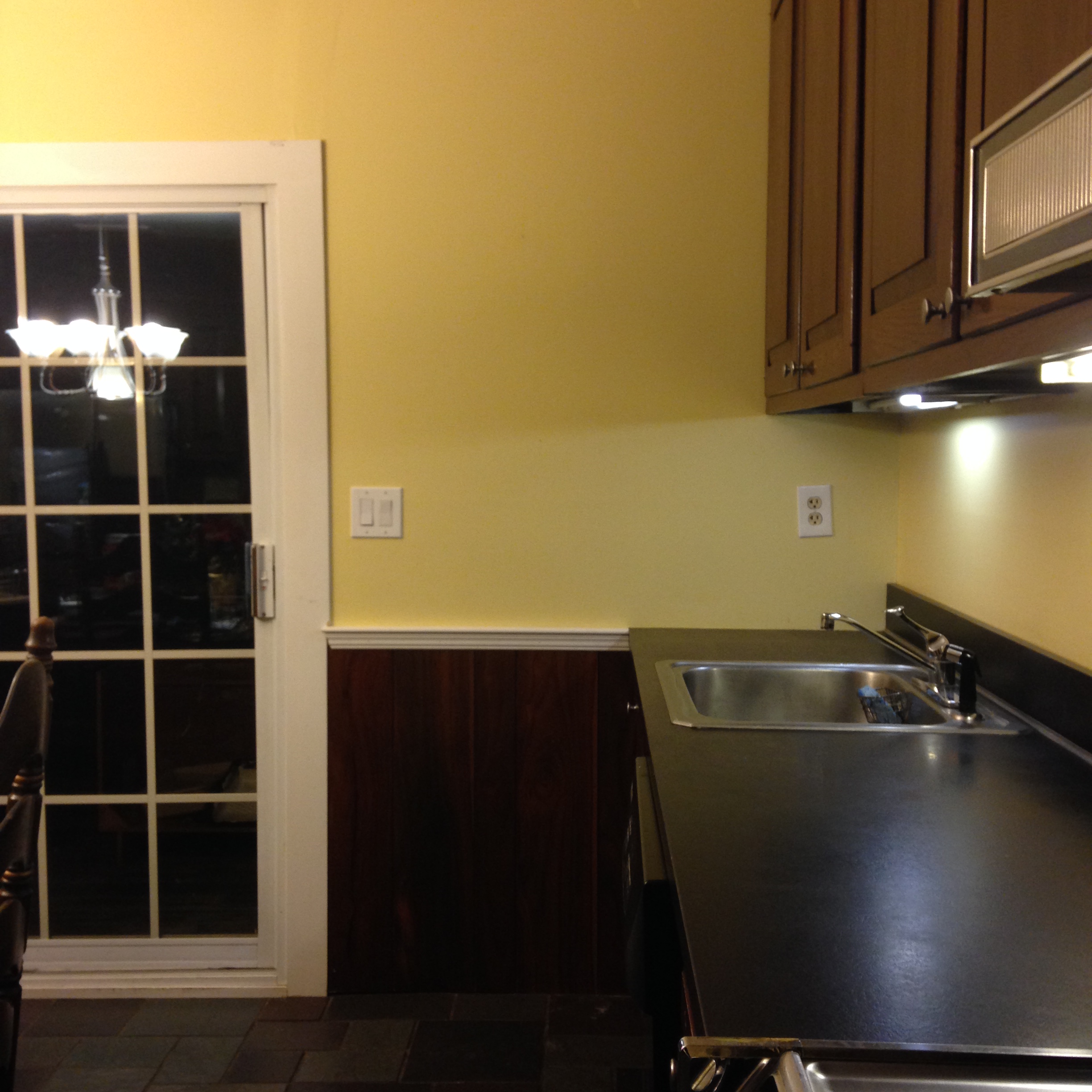 The next step was priming the paneling.  Since it is so dark and we are going white the only thing to do is use the tried and true Zinsser Oil-Based Primer. Here is the paneling after one coat. The radiator got some paint too!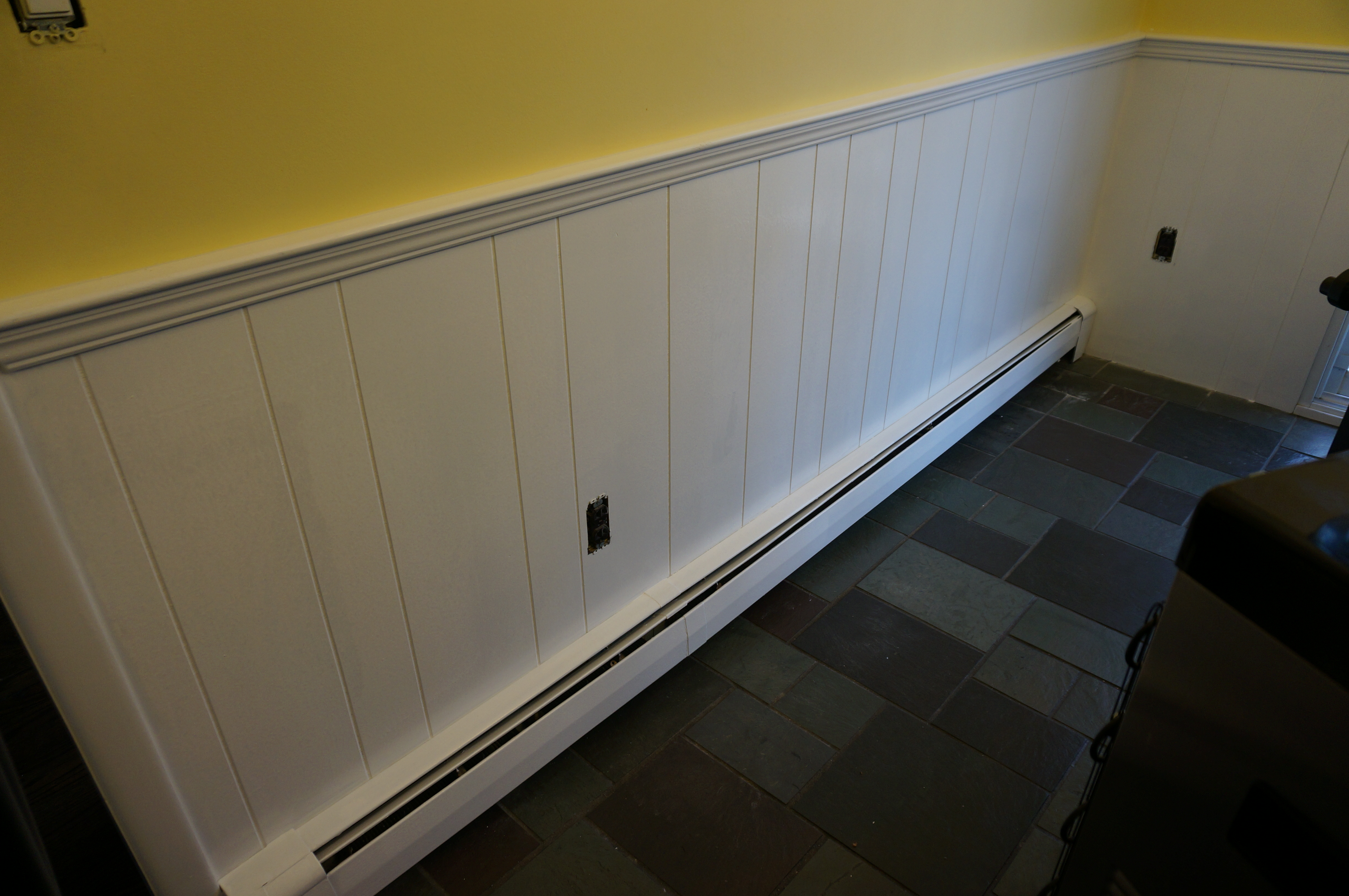 The paneling then got its fresh coat of white and the walls got their two coats of Mocha Cream. Let's take a look at the before once more.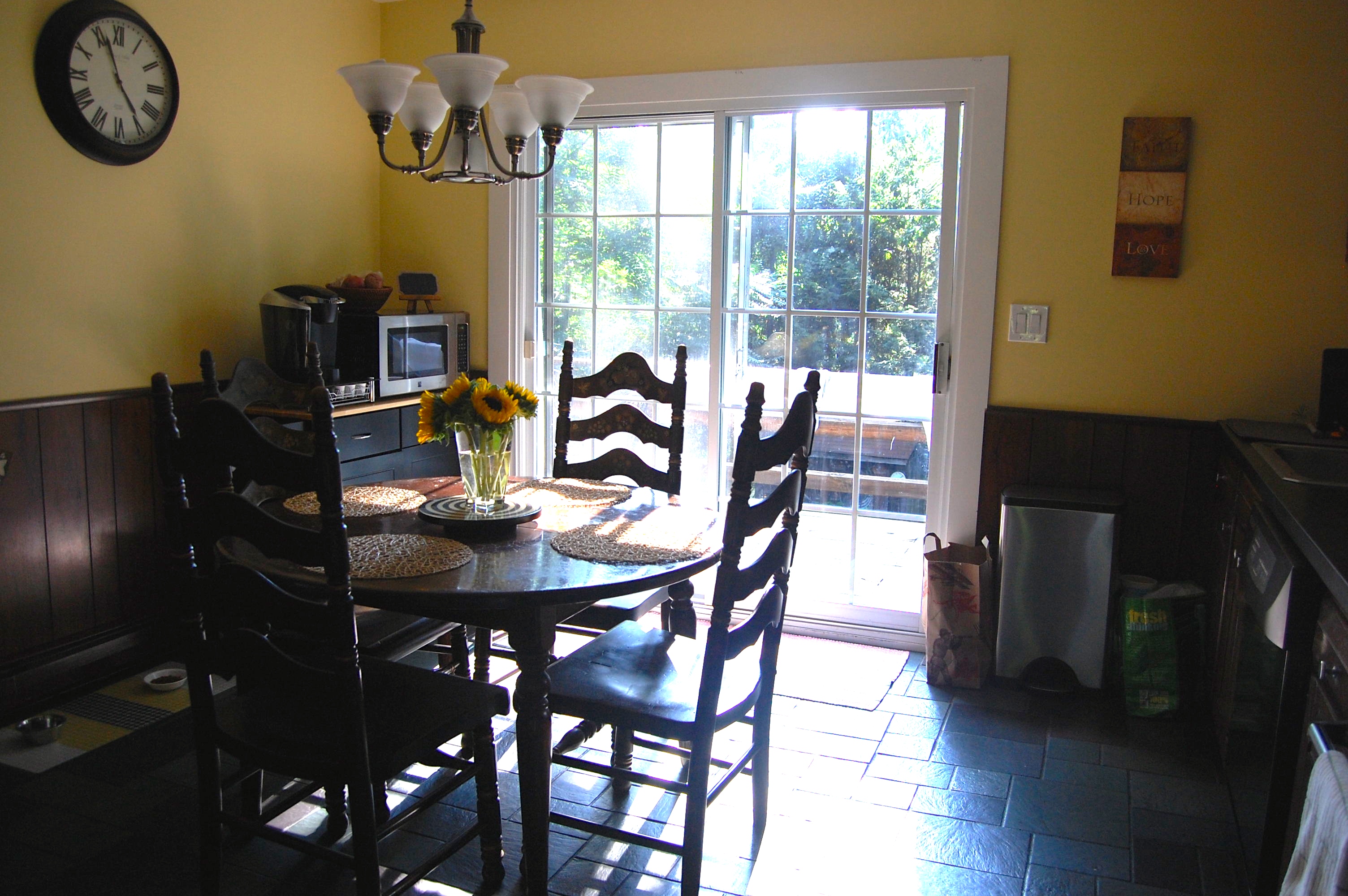 And now the after…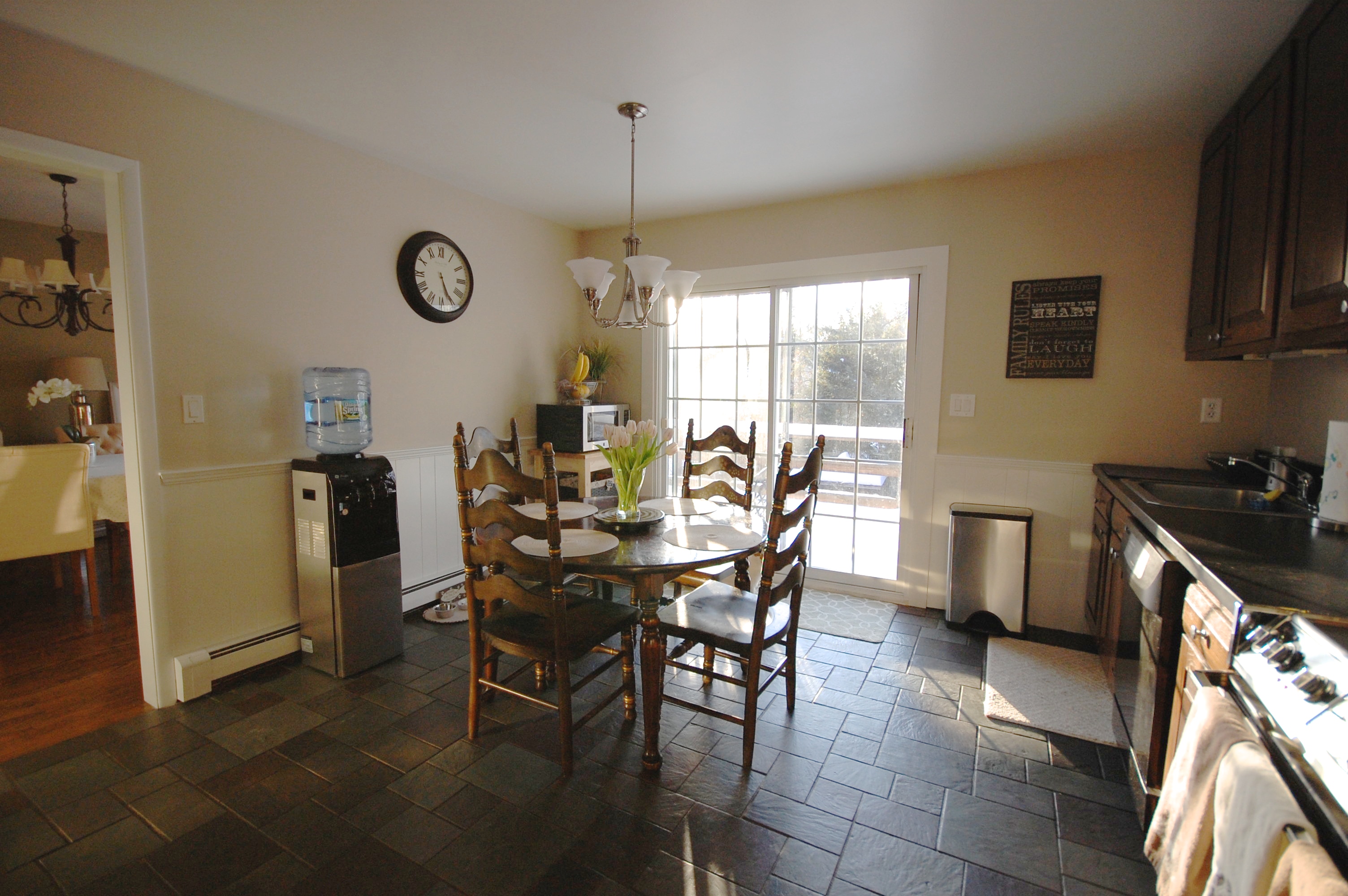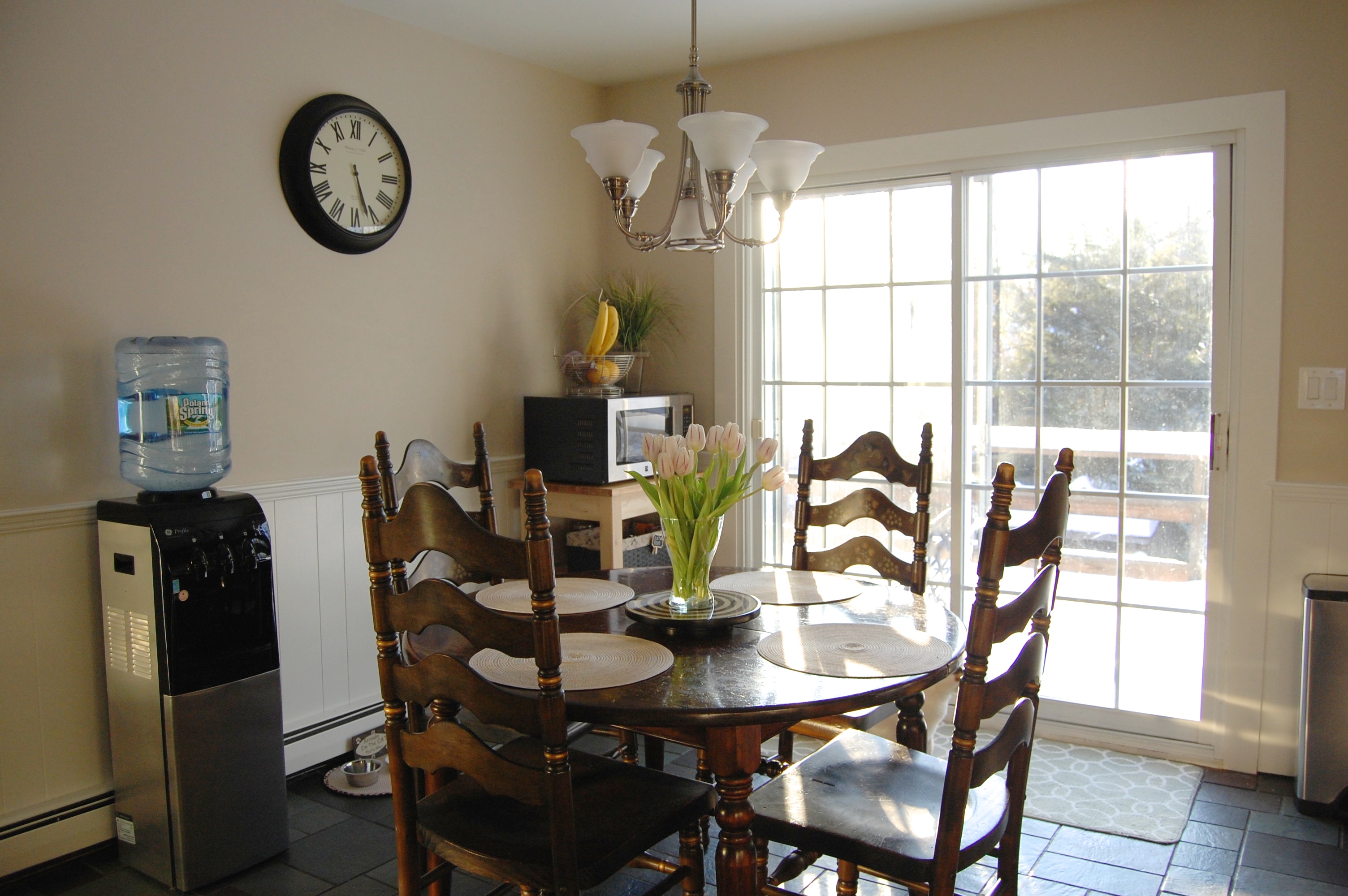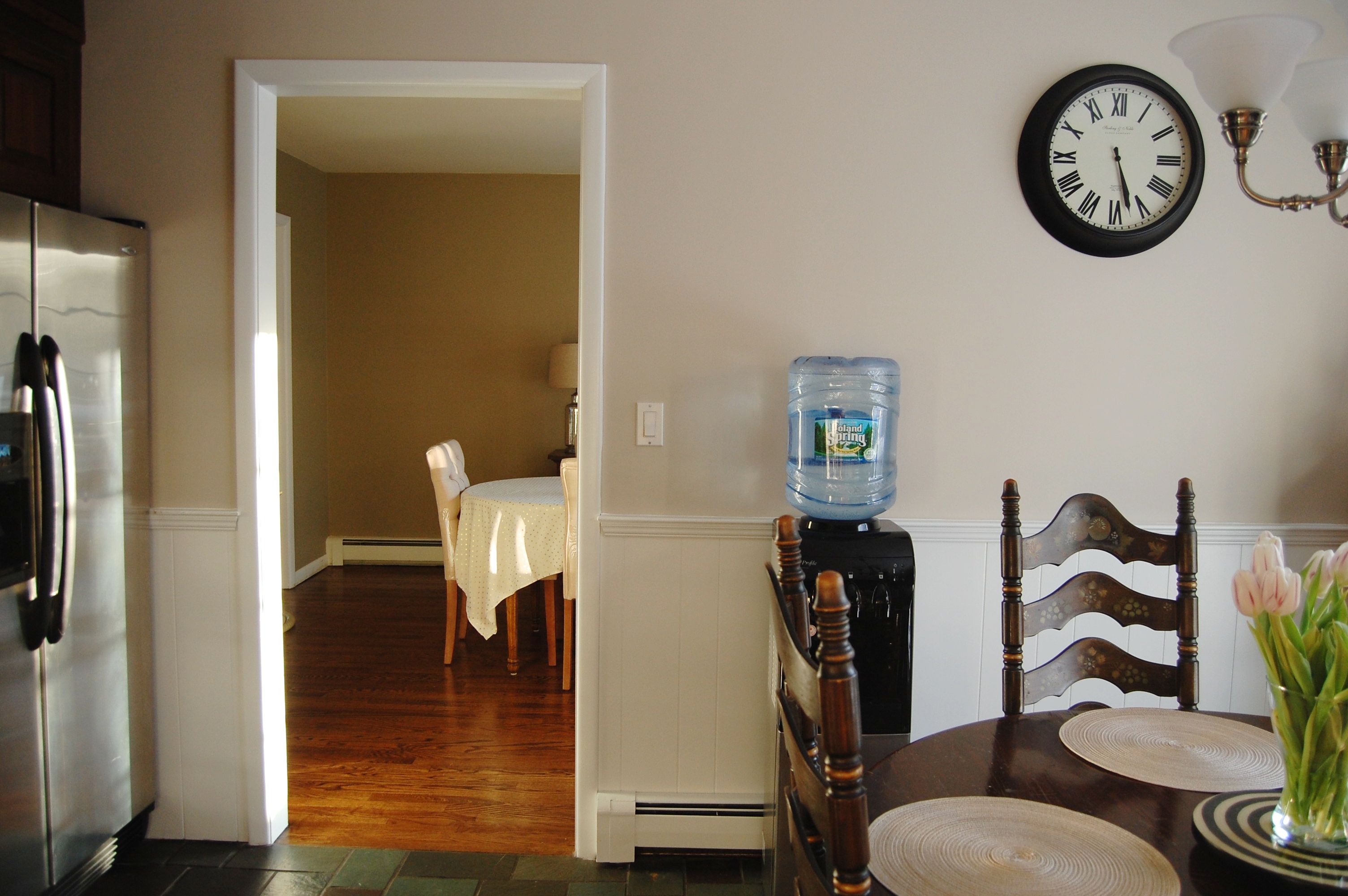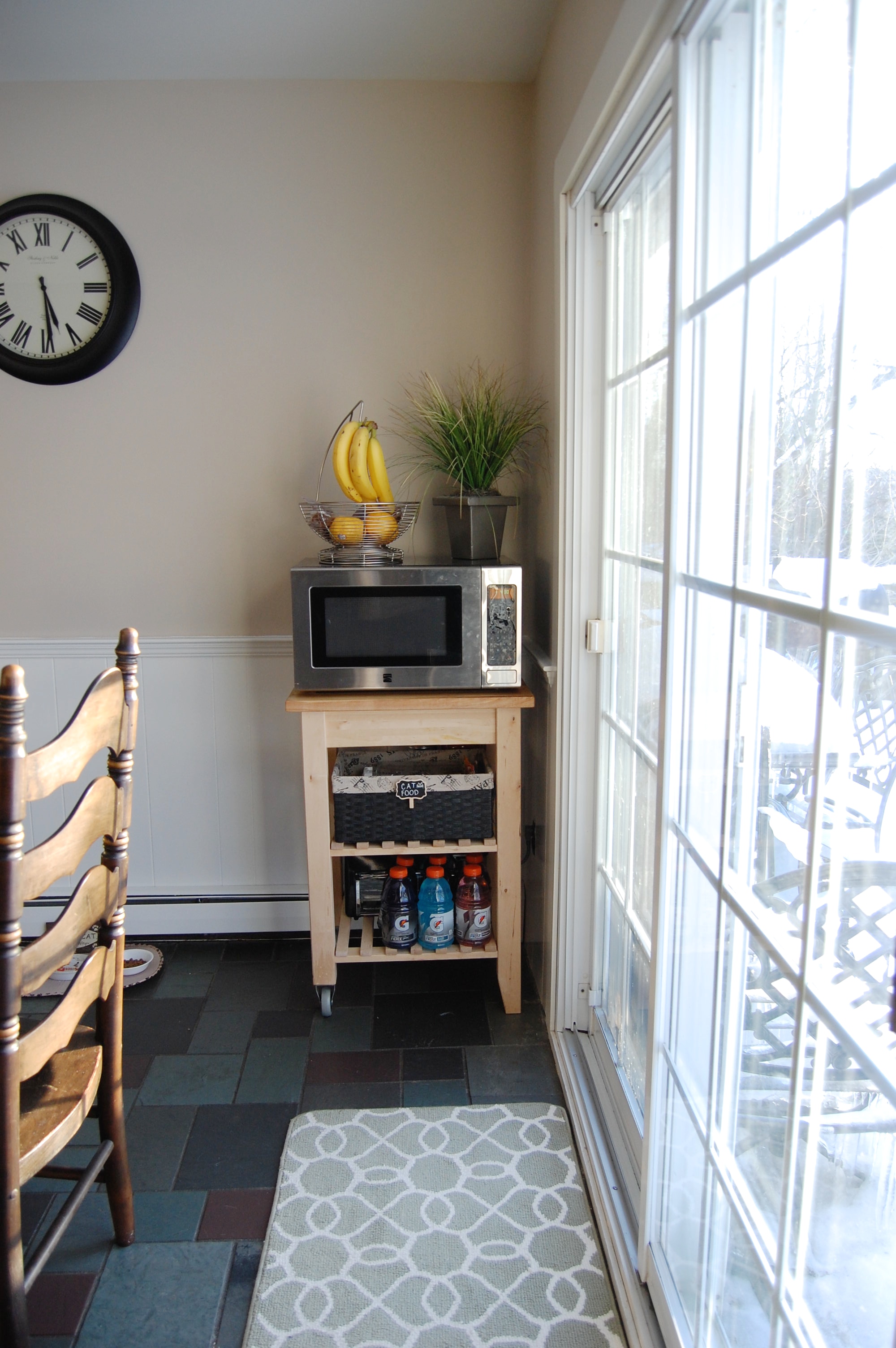 I'm so happy we sold the black island that was in the corner and replaced it with this smaller and much simpler one.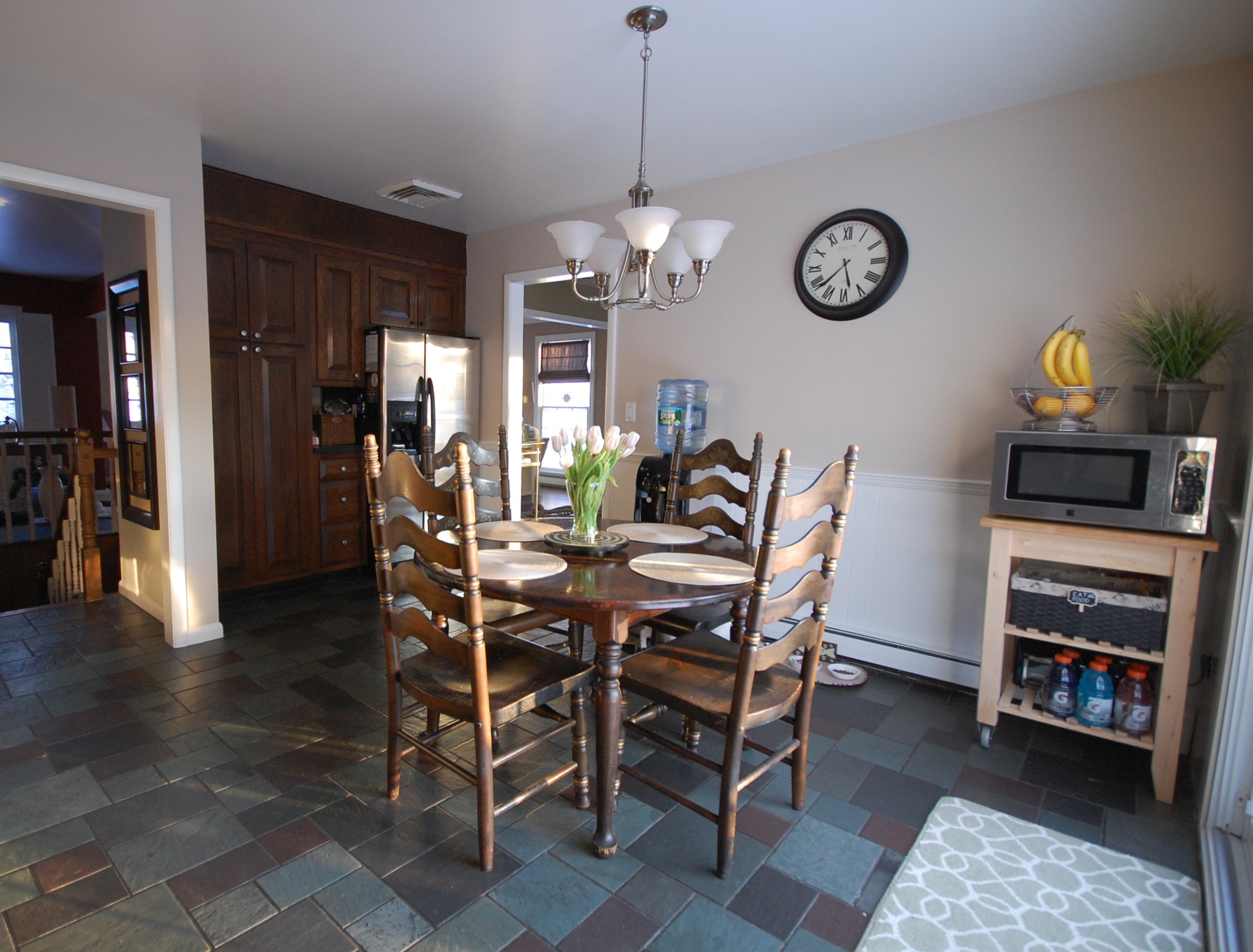 We also moved where we keep the recyclables so the garbage area isn't so cluttered.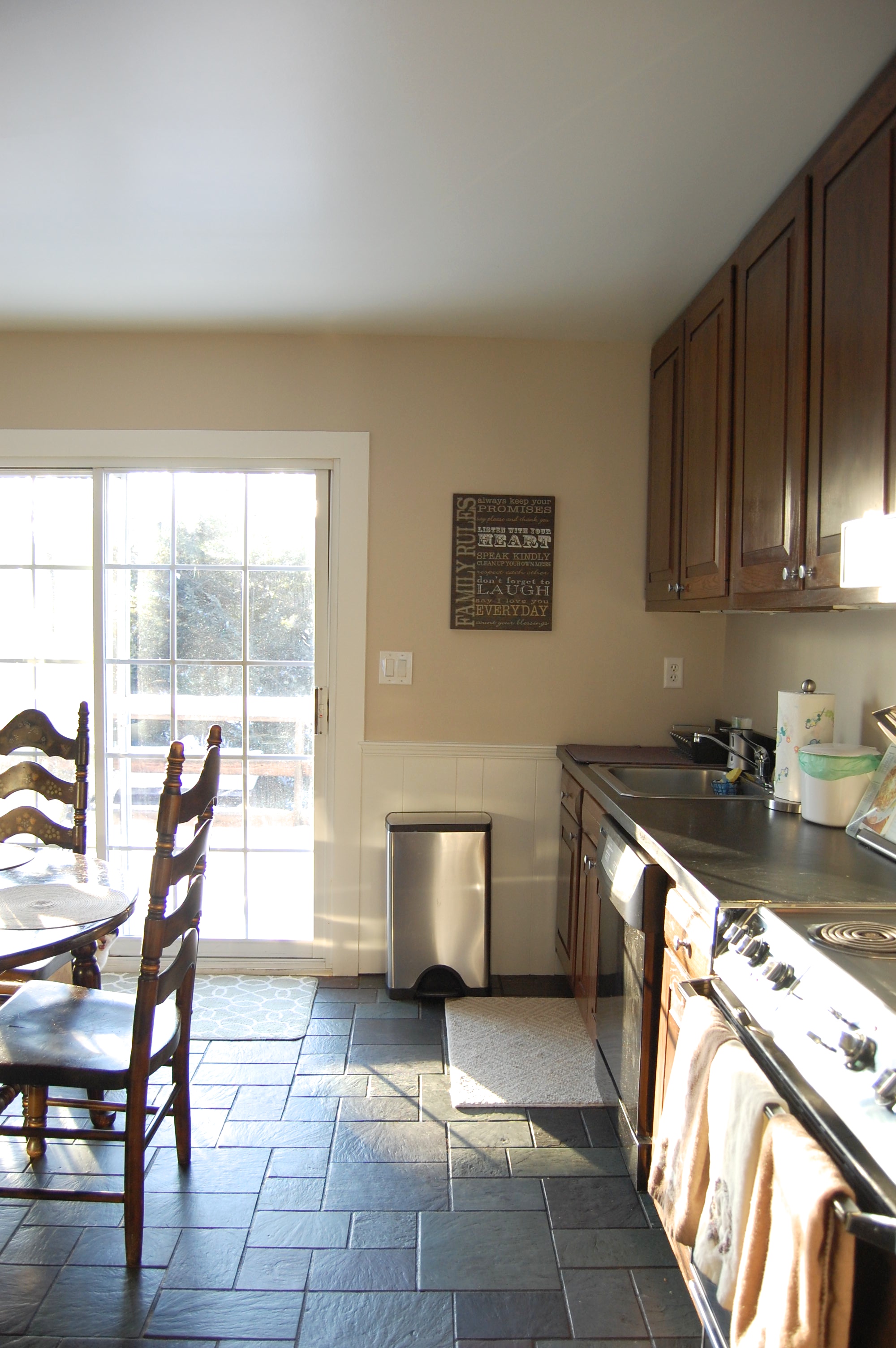 Even the cats' area got a little makeover.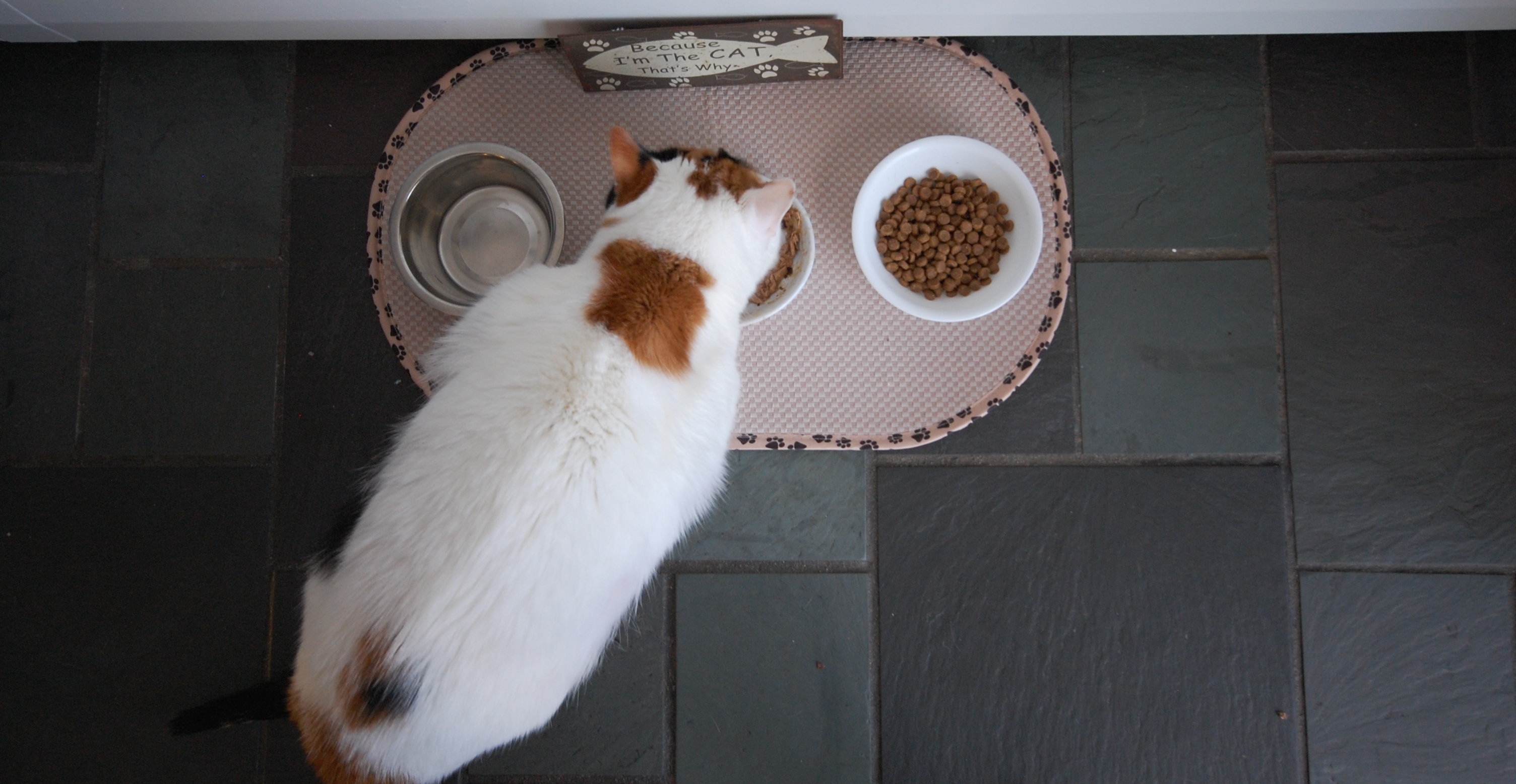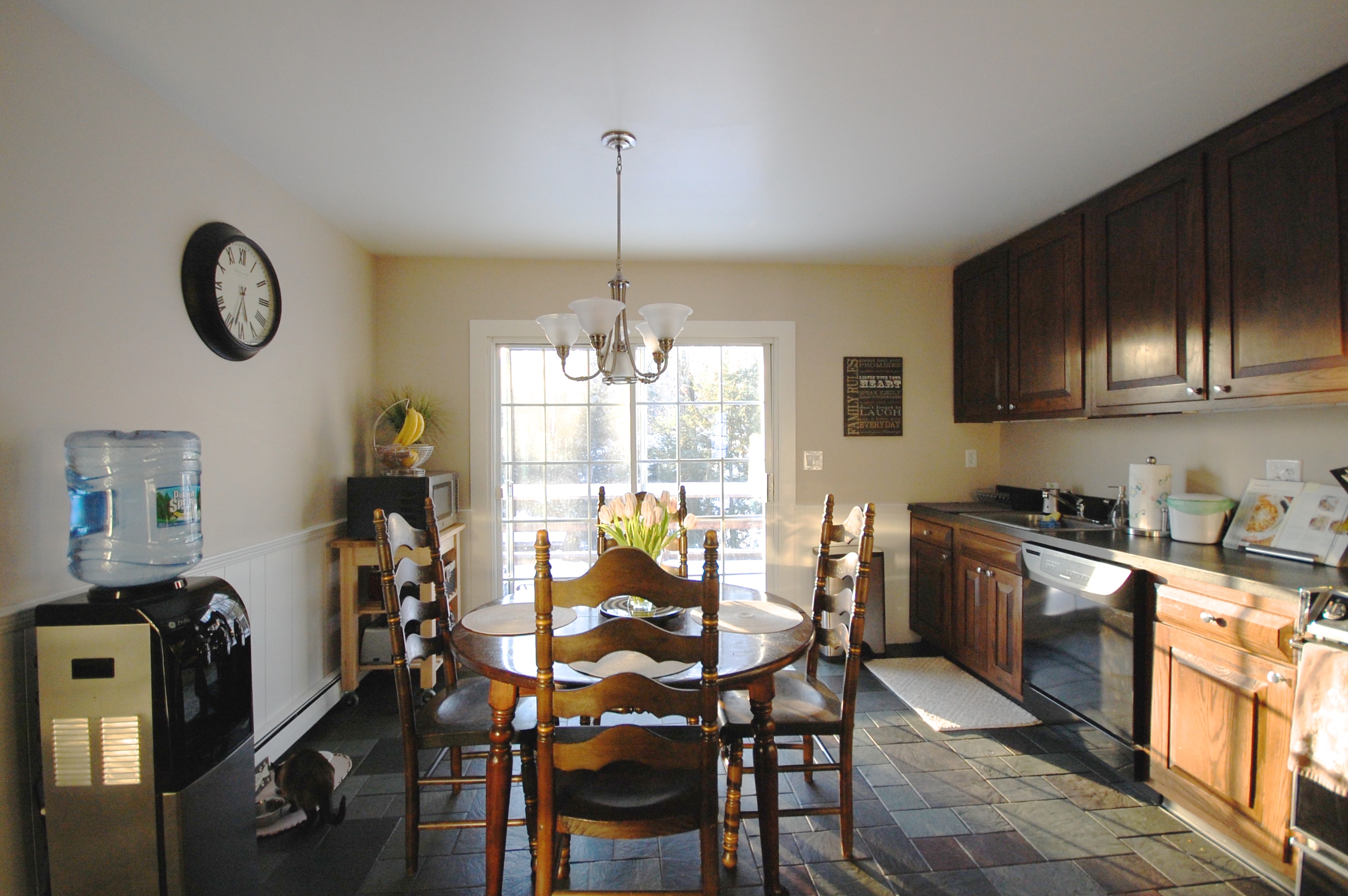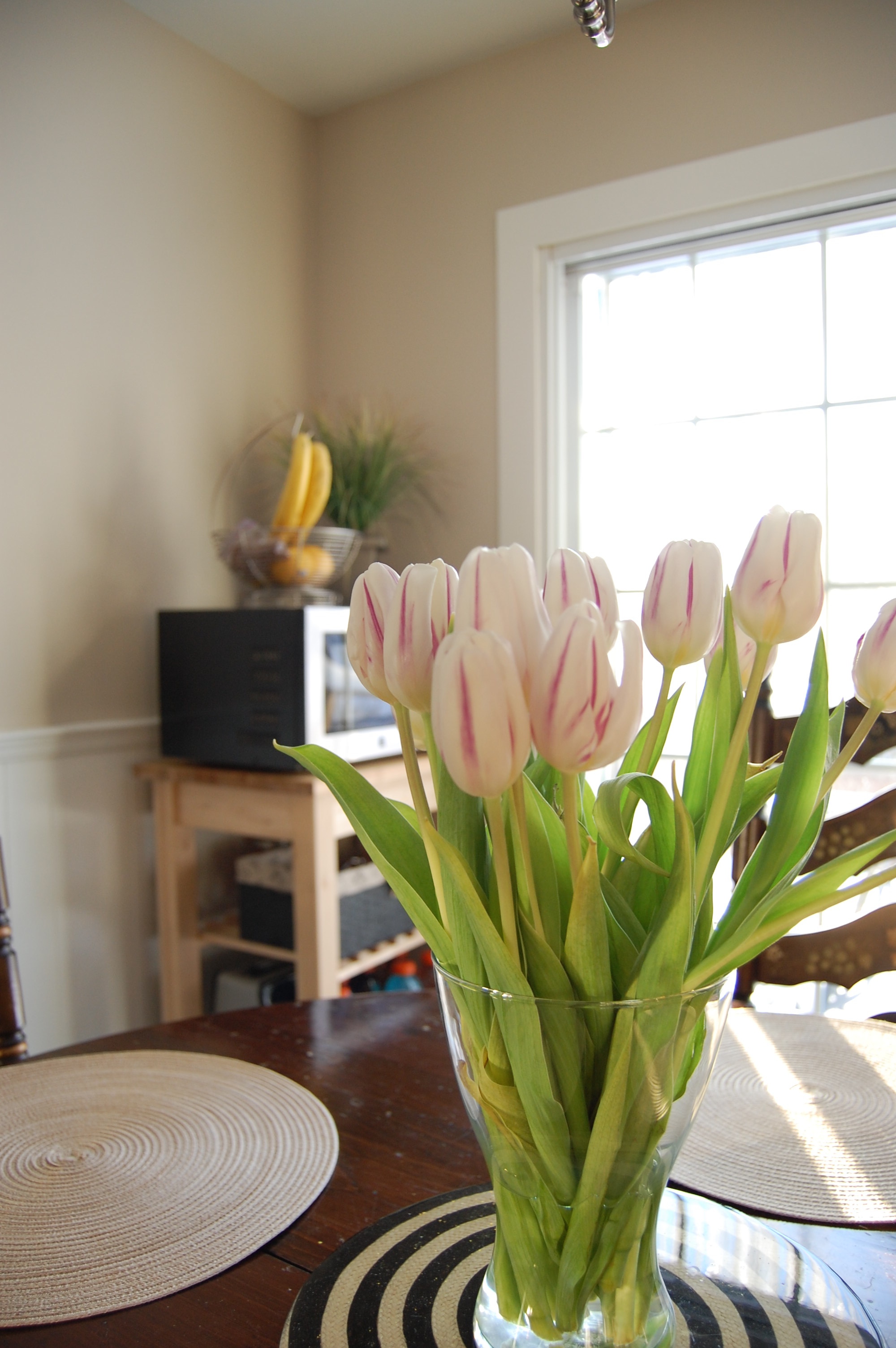 We love the way it turned out! We quickly realized that we want to put up some crown molding in there to really complete the look. I also have been on the hunt for new chairs for what seems like forever now! It's insane how expensive kitchen chairs can be.  Once Spring rolls around and yard sales start popping up I'm hoping to get my hands on a set. 

Don't you just love how paint can transform a space!
xo