It's Fall ya'll!! Ok I'm not sure if I can really pull off saying ya'll being the New Yorker that I am but I am so excited for the cooler temps! Although these days it's more like sweater mornings and tank top afternoons! Either way there is a lot to look forward to and one of my favorite things about the Fall is Fall cooking! Mainly lots of soups, stews, and hearty food! 
Today I wanted to share with you one of my absolute favorite recipes and is pretty much a staple in this house. Minestrone soup! It's chock full of veggies and so incredibly tasty! I've seen minestrone cooked a few different ways but this is a fool proof way to get a delicious warm bowl of goodness in your hands.  Now every once in awhile I like to be naughty and add some bacon. I mean why wouldn't you add bacon to it? Bacon is an extremely flexible ingredient and often can be a major part of a recipe. In this case the bacon creates a beautiful base that saturates all of the veggies and gives it the perfect kick that it needs! 
The beauty of this recipe is that you can throw just about any vegetable that you have in your fridge into it!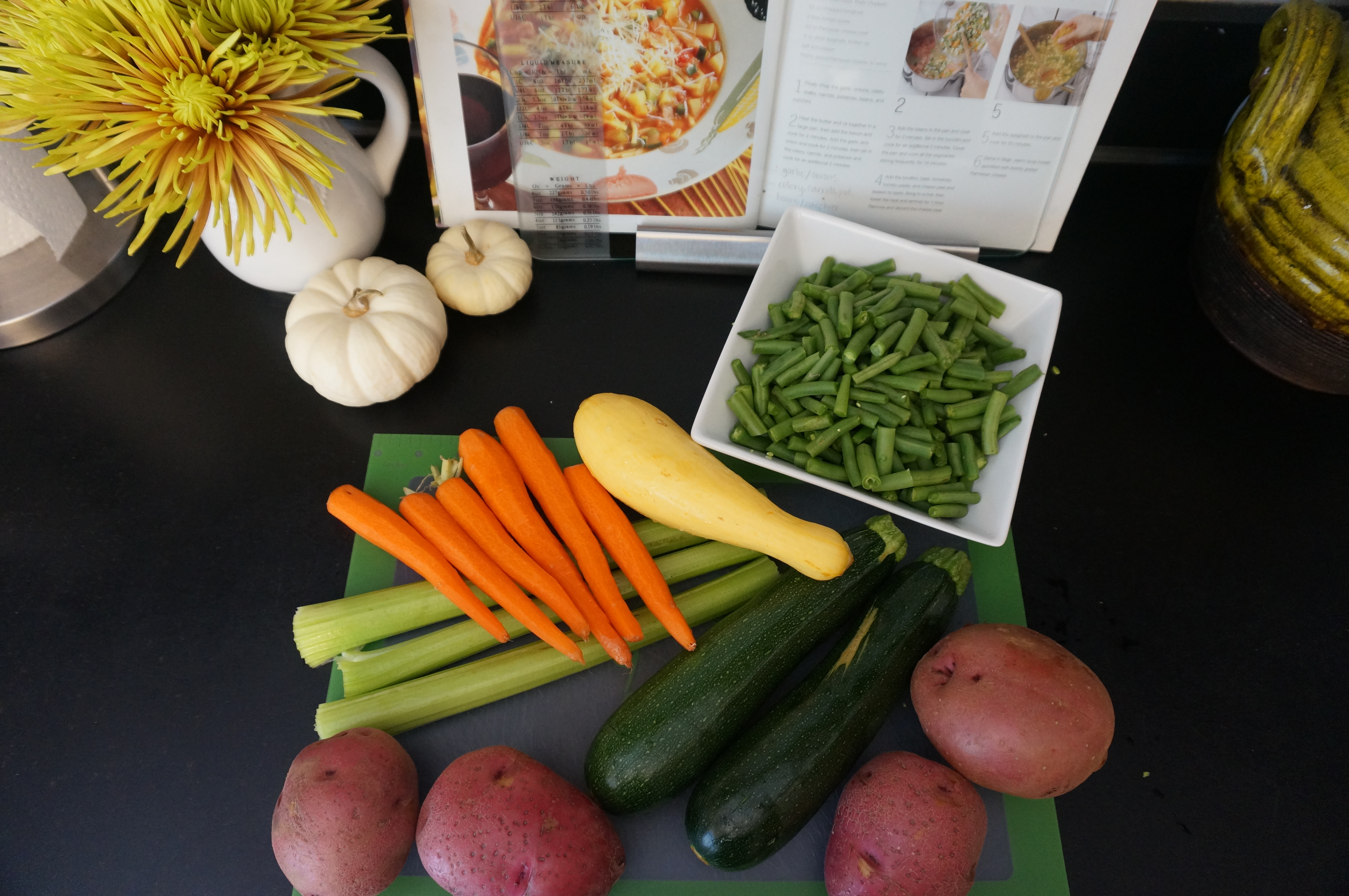 I'm cooking for a crowd tonight so I'm doubling the recipe but here's the normal one! 
2 cloves of garlic
2 large onions
2 celery stalks
2 large carrots
2 large potatoes
2 large handfuls of green beans
1 zucchini
1 yellow squash
2 tbsp butter
1/4 c. olive oil
2 strips of bacon
6 c. vegetable or chicken broth
2 tbsp. tomato paste
3 1/2 oz. small pasta (I use Ditalini)
salt and pepper
freshly grated parmesan cheese
Remember, you don't have to use these specific veggies.  If you wanted to throw in some kale or white beans you absolutely could!
Instructions:
1. You'll want to chop the garlic, onions, celery, carrots, potatoes, green beans, zucchini, squash and bacon.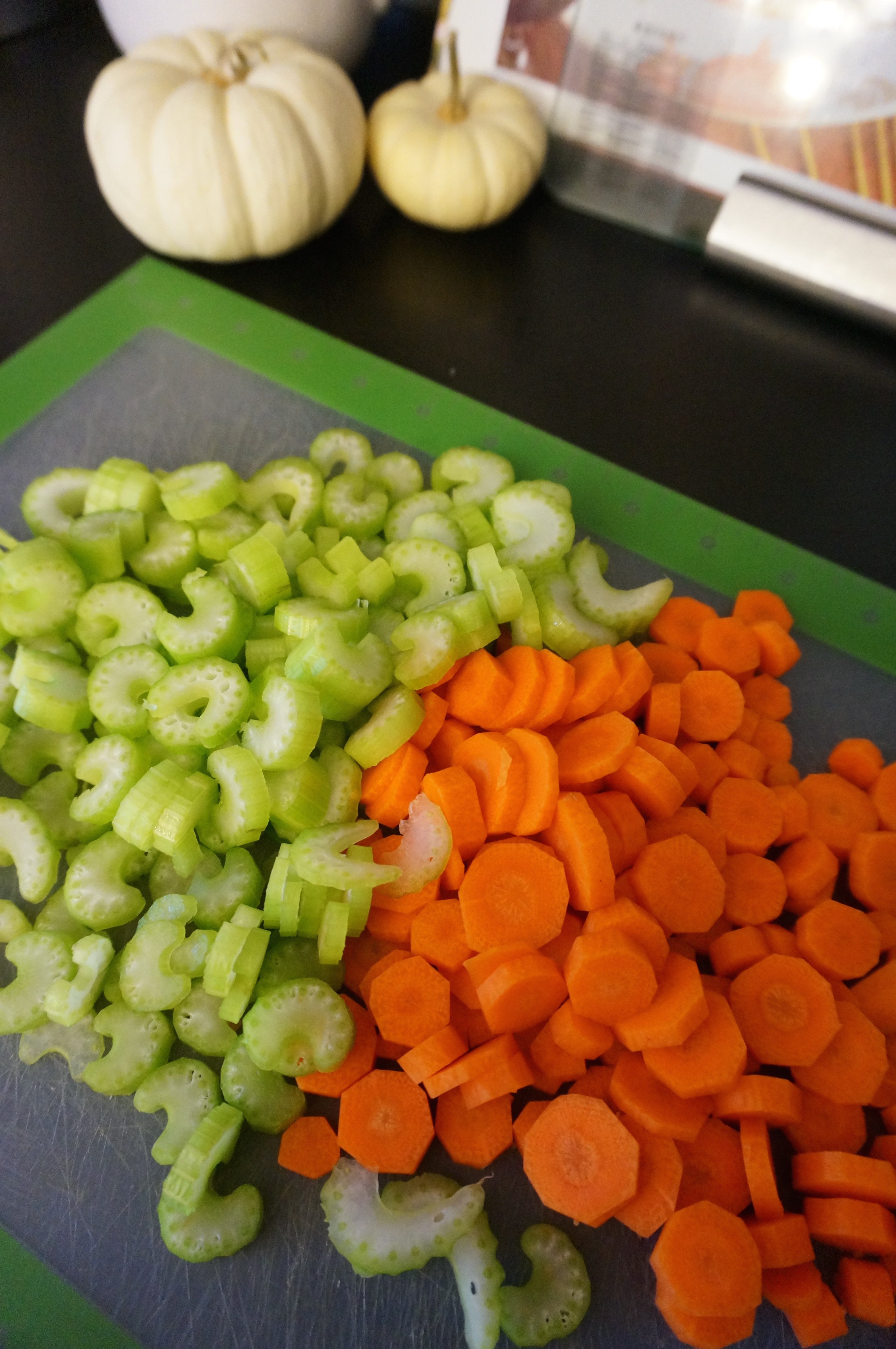 2. Heat the oil and butter together and then add the bacon.  These three work beautifully together to make a coating for all the veggies. Cook for about 2 minutes.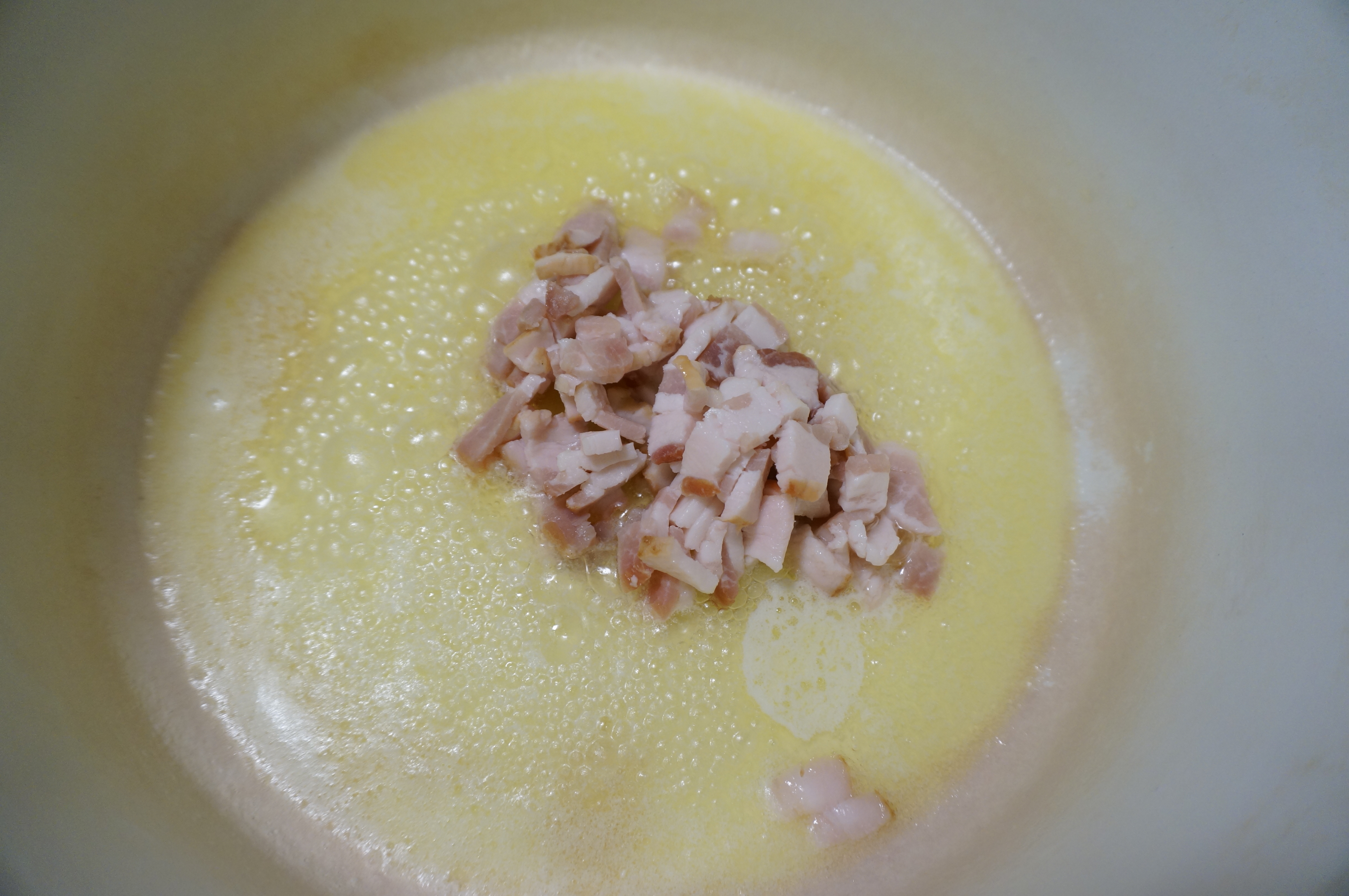 3. Add the garlic and onions and cook for 2 minutes.
Add the celery, carrots, and potatoes and cook for 2 minutes.
Add the beans, zucchini, and squash for 2 minutes.
Make sure you are mixing the veggies you add into the bacon butter goodness!
Cover the pan and cook all the veggies for 15 minutes.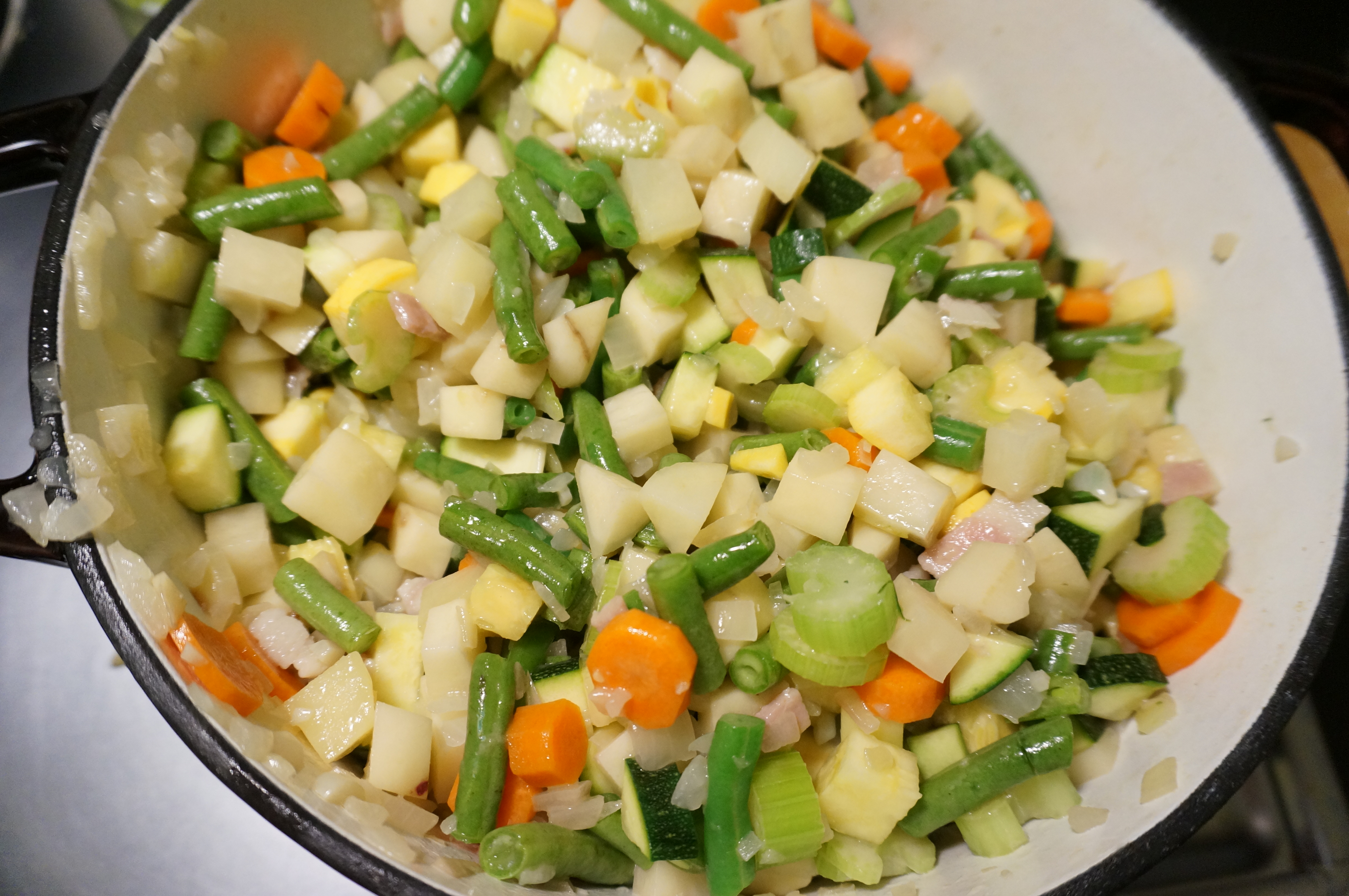 4. Add broth and tomato paste. Bring to a boil the lower the heat and simmer for 1 hour.
5. Add your pasta to the pan and cook for 15 minutes. Add salt and pepper.
6. Serve in a large bowl, because you'll want a lot, and sprinkle with freshly grated parmesan cheese.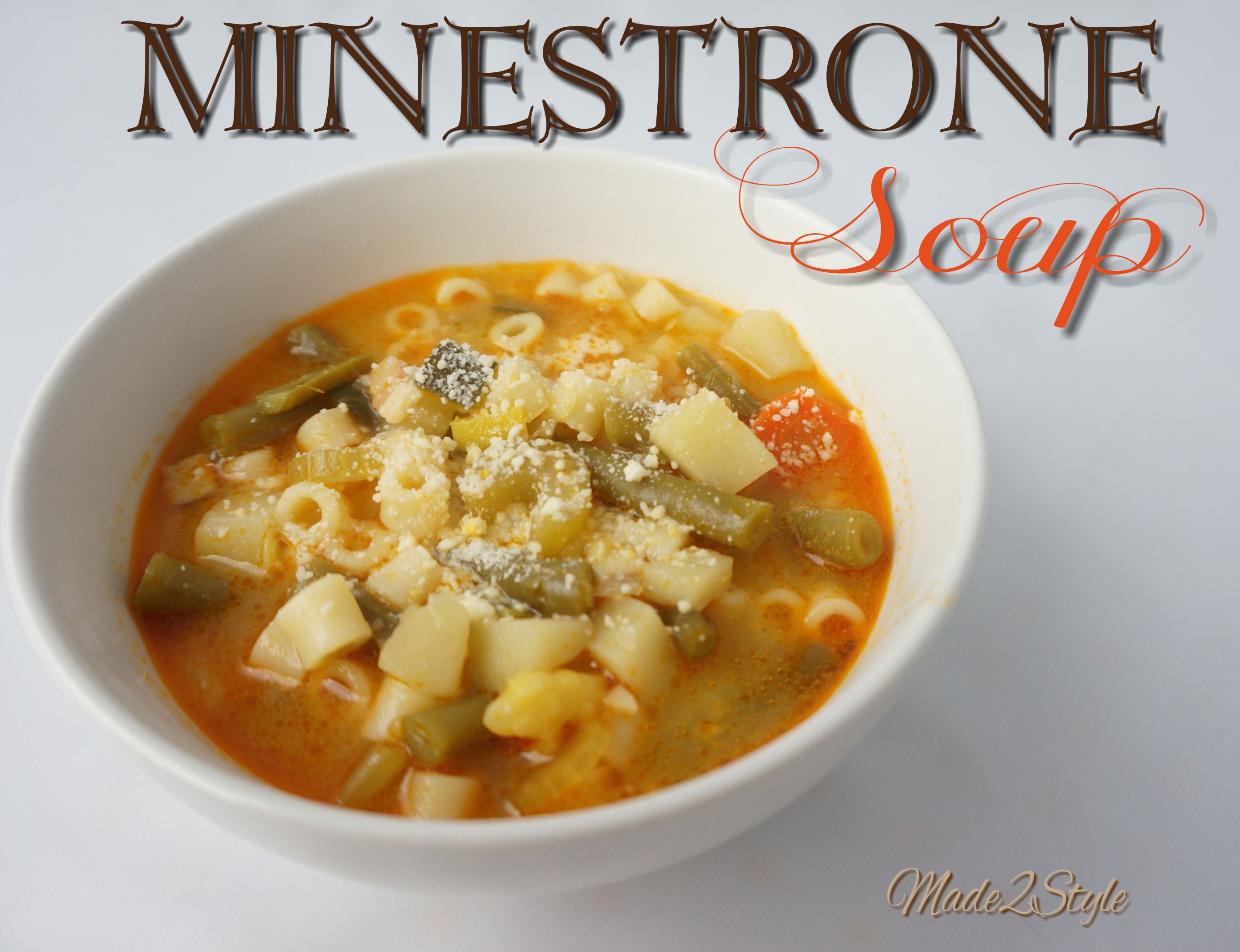 Here are some links to some other favorite soups I love!
White Bean and Kale Soup
Carrot and Ginger Soup
Hearty Lentil Soup
Butternut Squash Soup
Let me know what you think if you give it a try!