I have finally completed the mirror!  It was so much easier this time around then the first attempt.  I knew I needed some type of lip for the dowels to rest on rather than just the edge of the embroidery hoop so I did some research and I found someone who also gave this whole sunburst mirror a try and used a floral ring and shims.  I wasn't using shims but I could certainly use the floral ring.  For those of you who are asking what the hell is a shim, they are are long thick pieces of wood that can be used as spacers.  Think of the sticks that the hardware store gives you to mix the paint, just like that. Anyway, I ran out to Michaels and purchased myself a 12″ floral ring.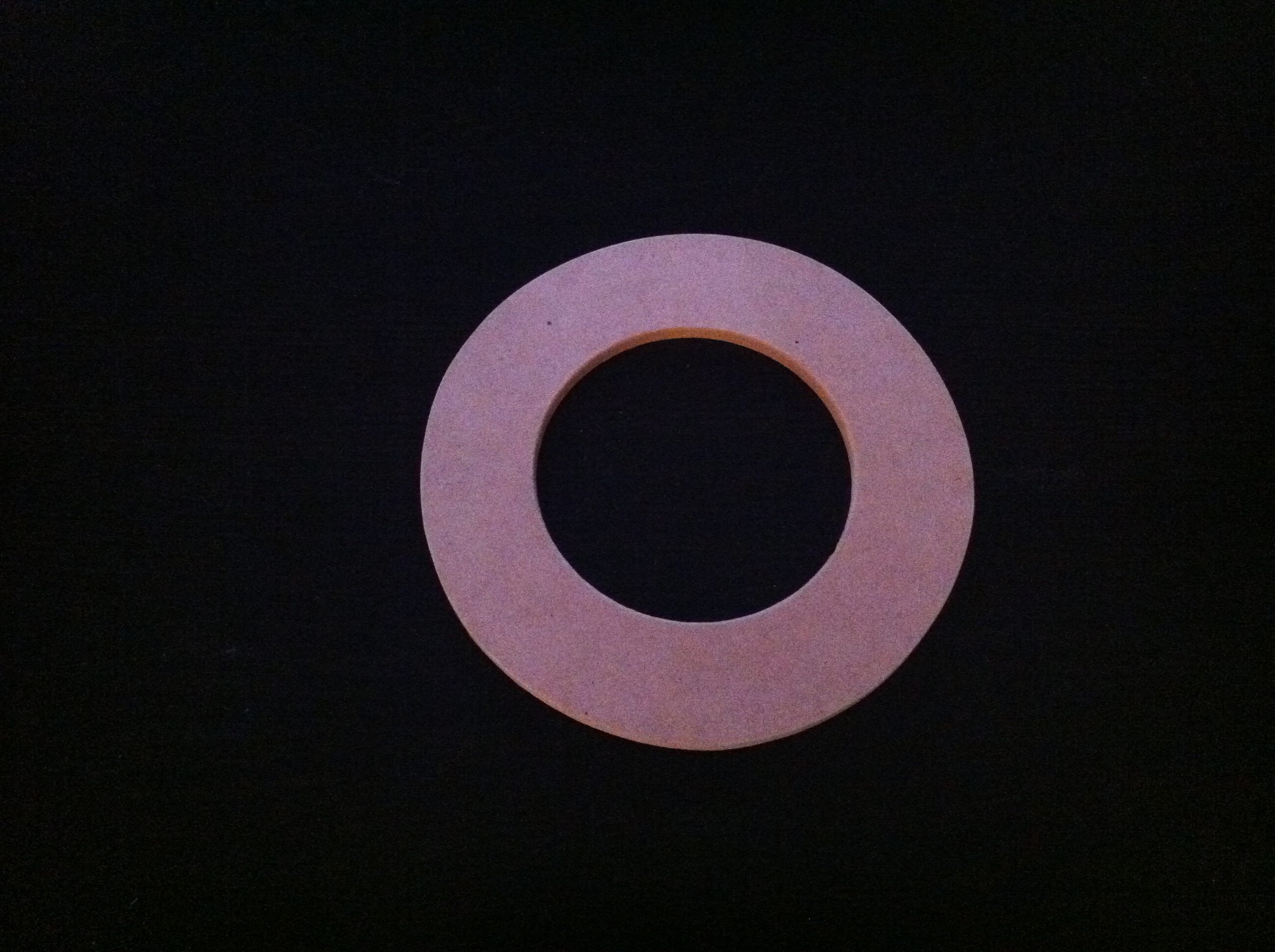 Since I had all my dowels spray painted already from my first try I just took them off the hoop, which not surprisingly came off very easily.  I decided that I didn't want to do the straight go around but rather have it a bit staggered so I went around and made 16 of the dowels as long as I could.
I apologize for the quality of the pictures.  I was comfy on the floor and had a good system going on and was too lazy to grab my camera so I used my phone.  Now after those pieces were set in place I filled in 2 dowels in between each one going lower and lower. Here's what it looked like when it was finished.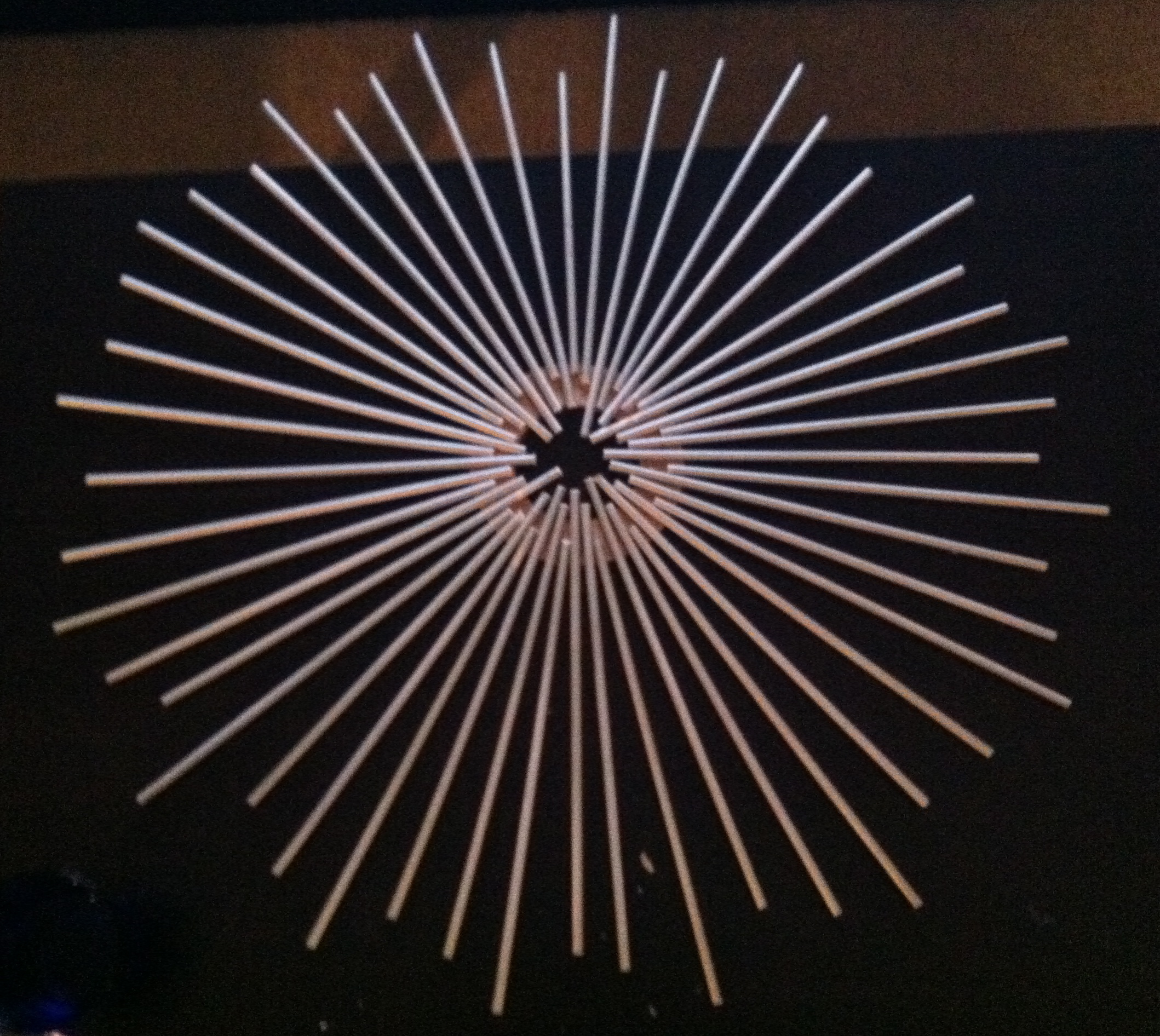 And the best part is how secure it is! I can spin it, flip it, throw it, those dowels aren't going anywhere thanks to that snazzy floral ring and that makes me happy 🙂 All that I had left to do was glue down the mirror which I did using that Gorilla glue to make sure it doesn't go anywhere.  Speaking of hanging I found a claw tooth hook in the middle console of my car, I know, what's that all about? I have no idea how it got there, honest but hey it worked.  I didn't have the nails to make it hold so I just hot glued it on.  Normally I wouldn't do that because of the weight but since this mirror barely weighs anything I took a chance I mean what's the worst that could happen, it could fall break my tv, a dowel can come flying and stab more poor kitty…ok maybe I'll hit the hardware store and secure it a little better! So now after I hung her up I took some pictures which looked great in my camera but totally different story when I uploaded the pictures because it came out blurry.  Next stop, camera store to fix my auto focus!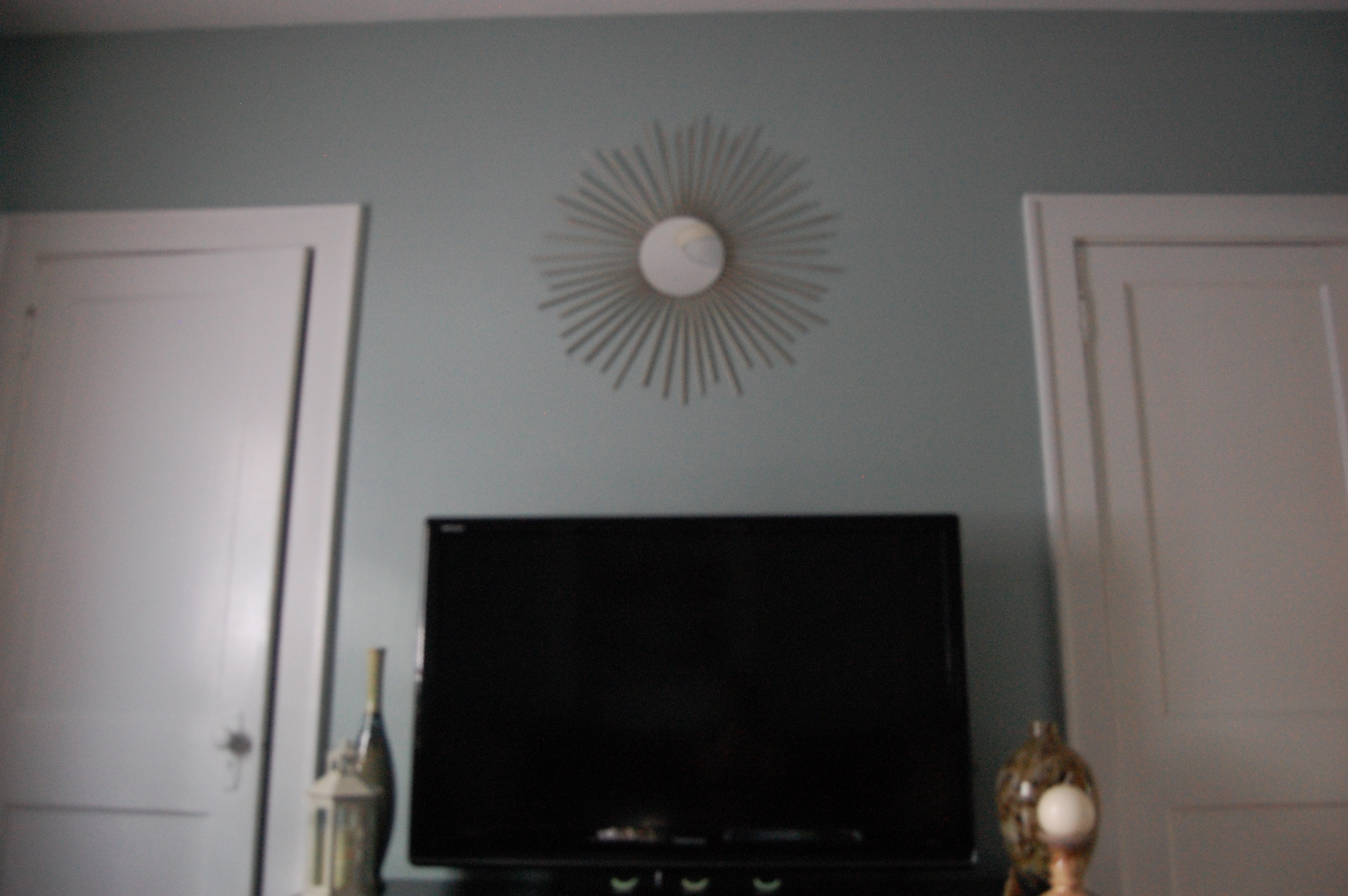 Here's a shot I just took with three of my favorite things…(1) my kitty Luna who is reminding me of the evil step sisters from Cinderella in their dresses haha (2) Mr. Big from Sex and the City and (3) my sunburst mirror!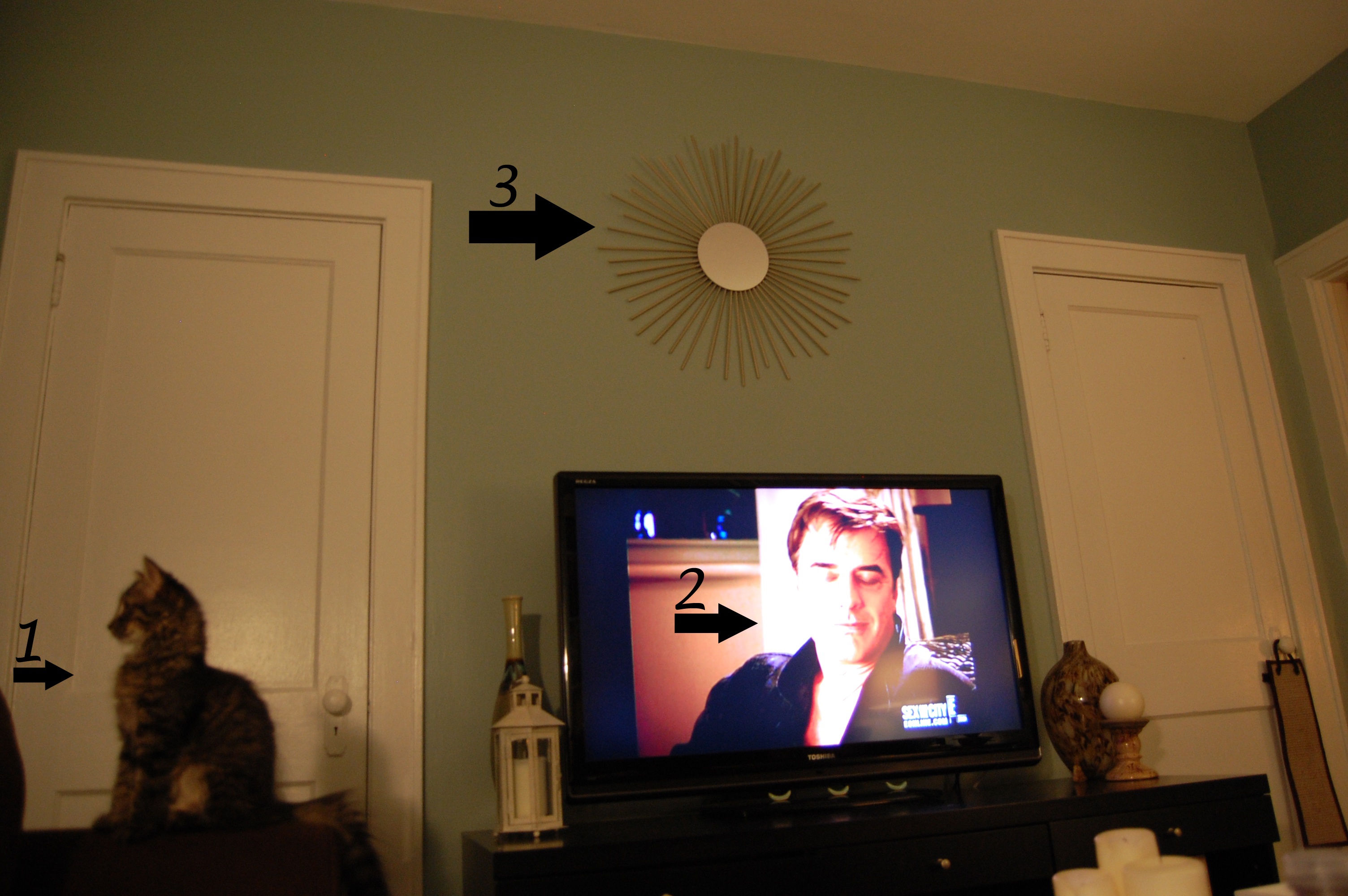 Oh and one last thing! Remember that embroidery hoop that I wanted to put on top of the mirror? You may notice its not there.  I wasn't able to salvage the one I had and none of the Michaels that I have been to have anymore in the size I need so as soon as they are in I will attach it.  So happy to have finished it!
**UPDATE**
Here is what it looks like now after some add ins!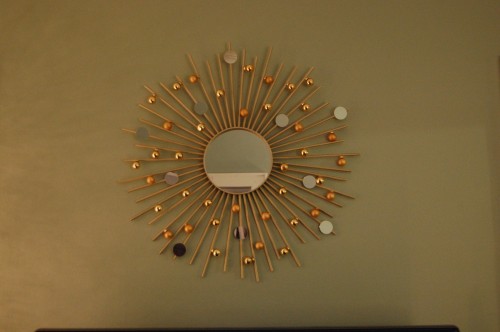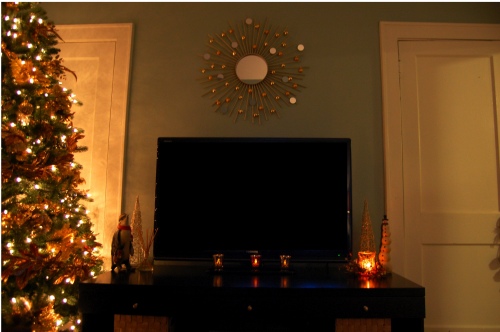 Click here to see the first update and here for the second update.