One of my favorite and easy ways to change the look of any space is 1. painting and 2. adding fabric.  I recently took a trip to Joann's fabric store which had gone from a tiny store behind a shady shopping center to this…
Ok fine, I googled this picture because I didn't actually take one of the store but I swear this is how big it is! I am always looking for fabric for the million tasks I want to do but my main reason for going was to purchase some burlap for my classroom bulletin board.  I'm getting tired of replacing the paper every year so I knew I wanted to put fabric up and as soon as I came across this image on Pinterest I knew it's what I wanted to do.
While there I started to check out the upholstery fabric because I am looking to change my pillows in my living room and I fell in love with so many prints.  Here are just a few of them…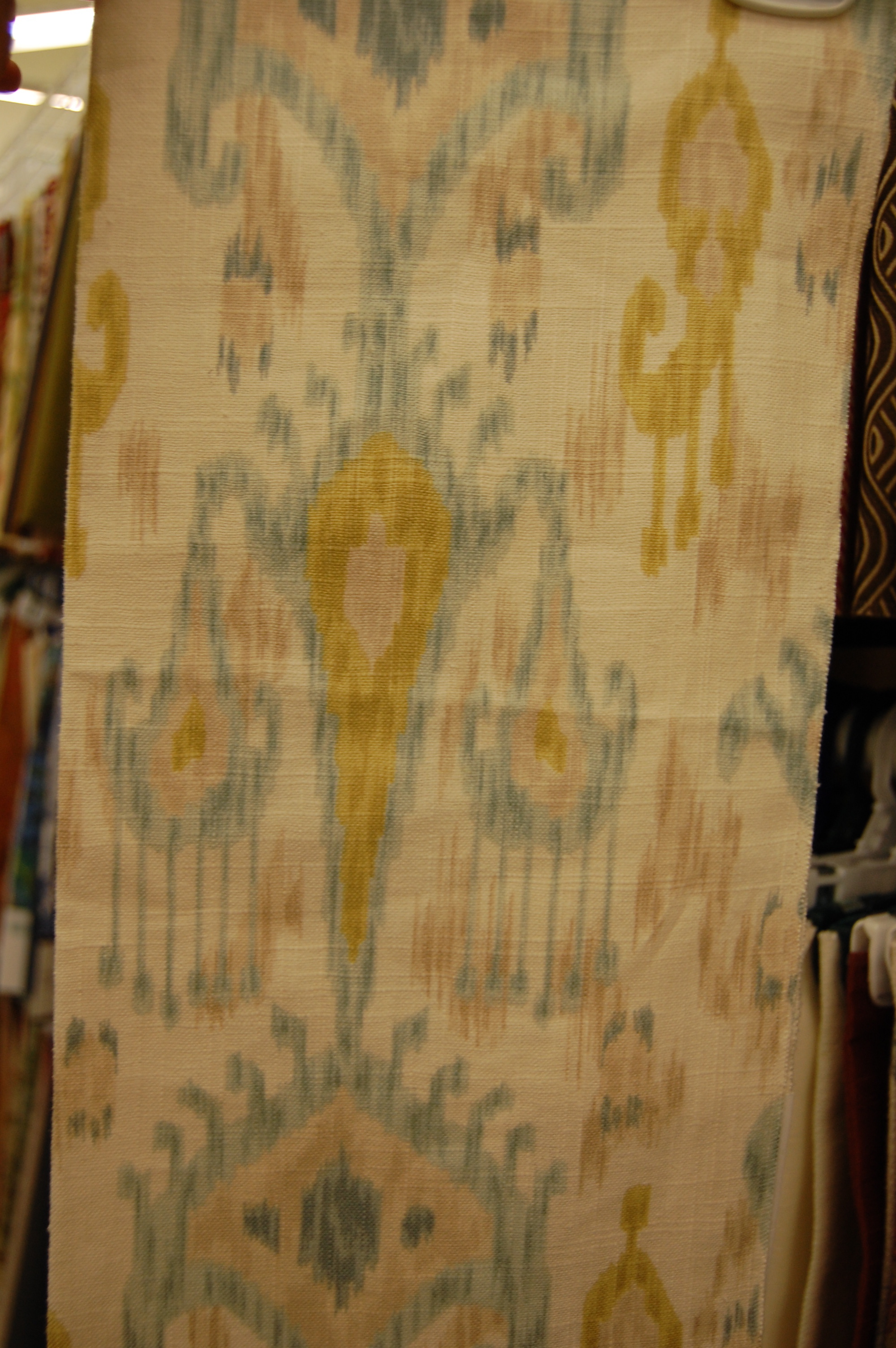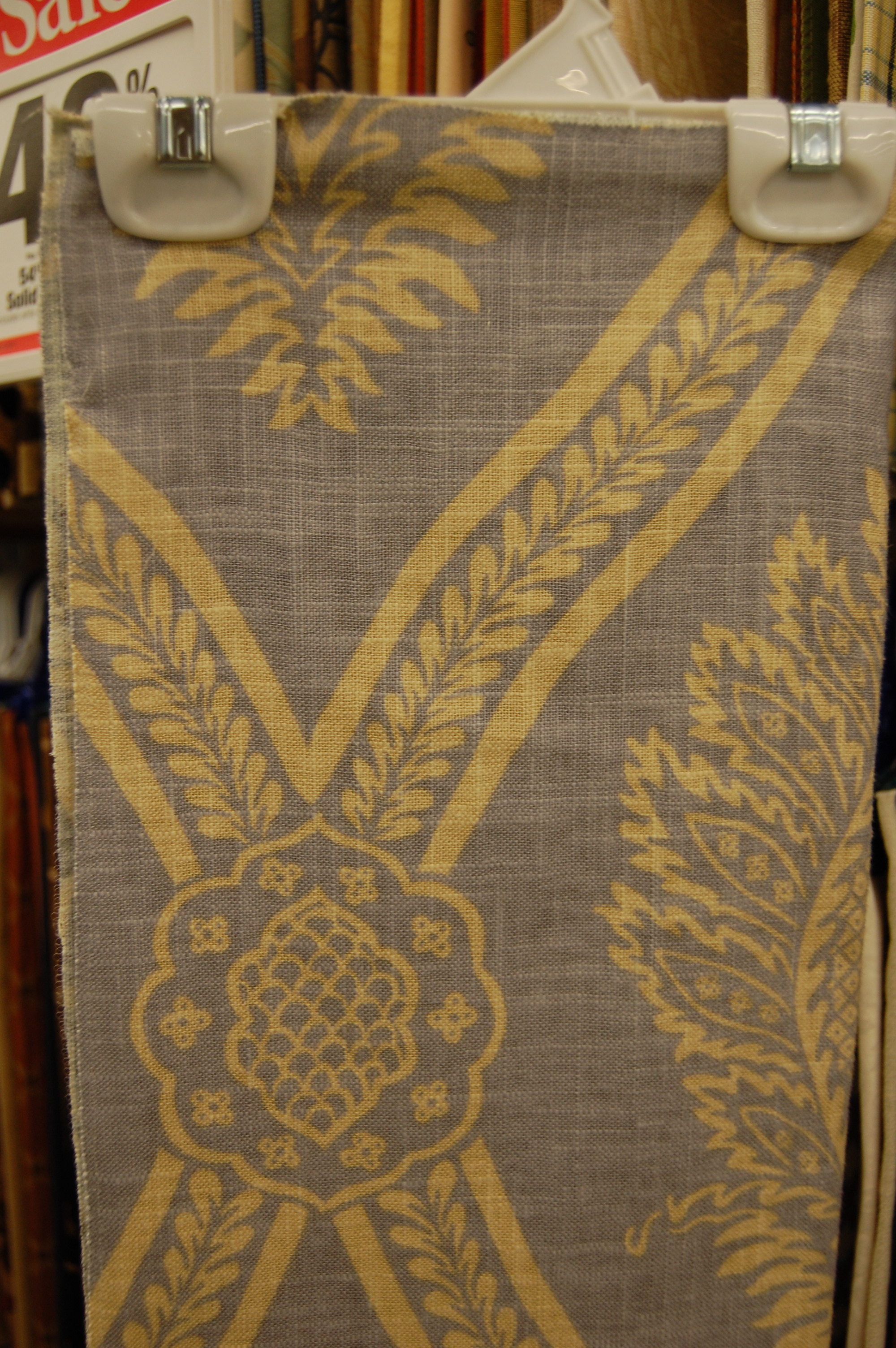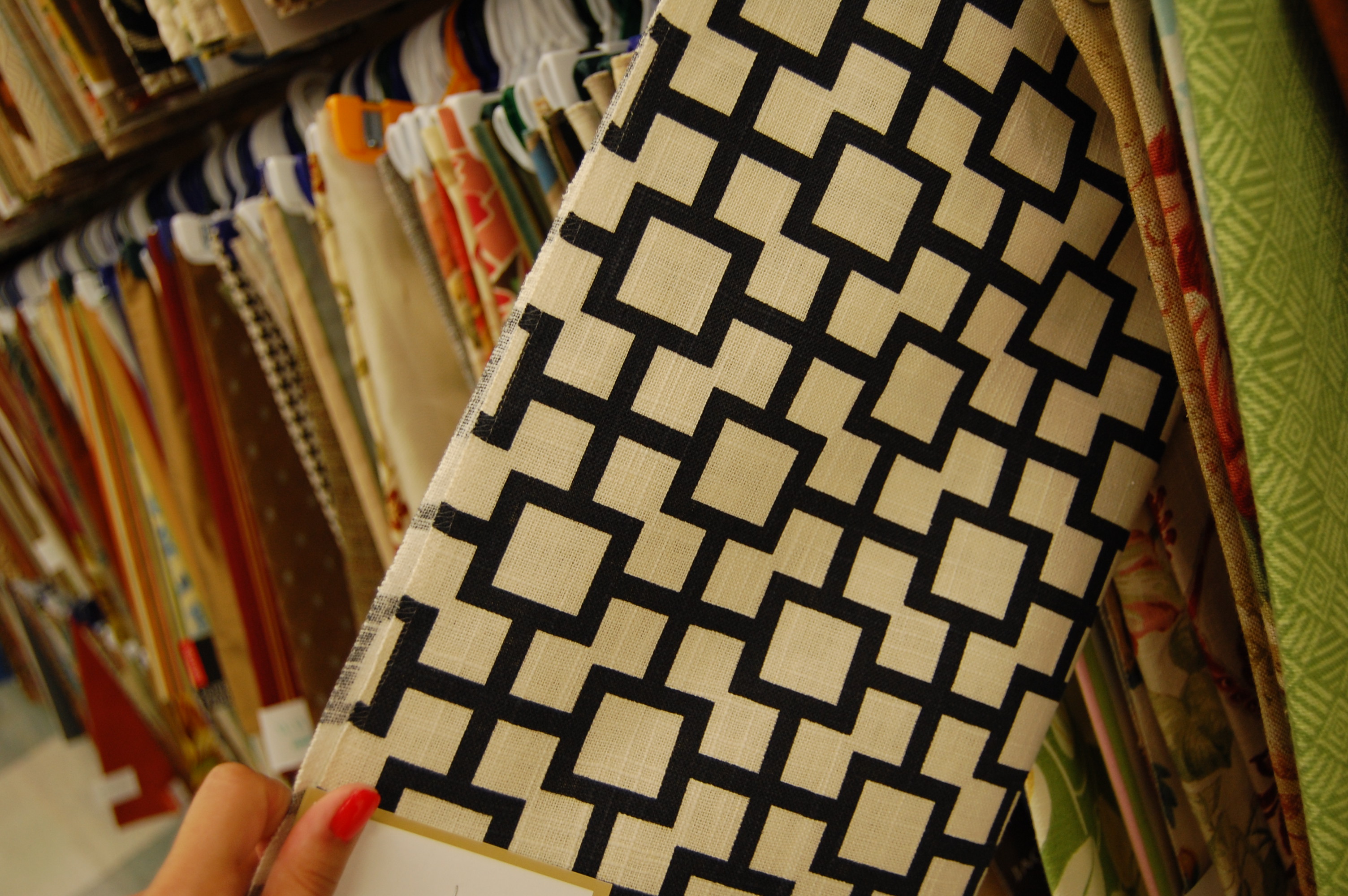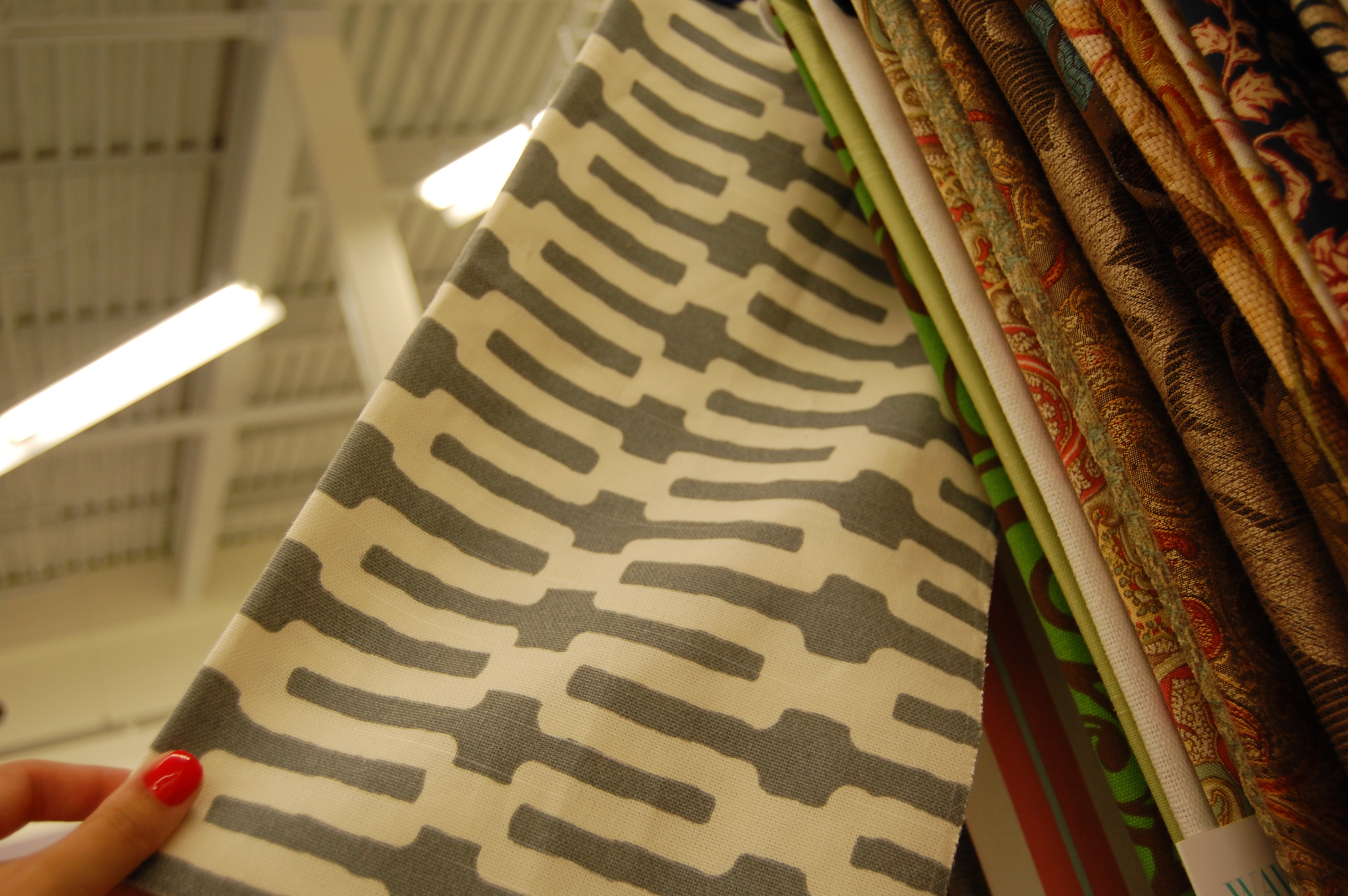 As I was making my way down the isle of heaven I came across a sign that made me shriek just a bit.  I found it so hard to believe I had the woman ask to be 100% sure that ALL fabrics were…
They certainly were so I went digging for some fabrics to take home and test and here were the two contenders.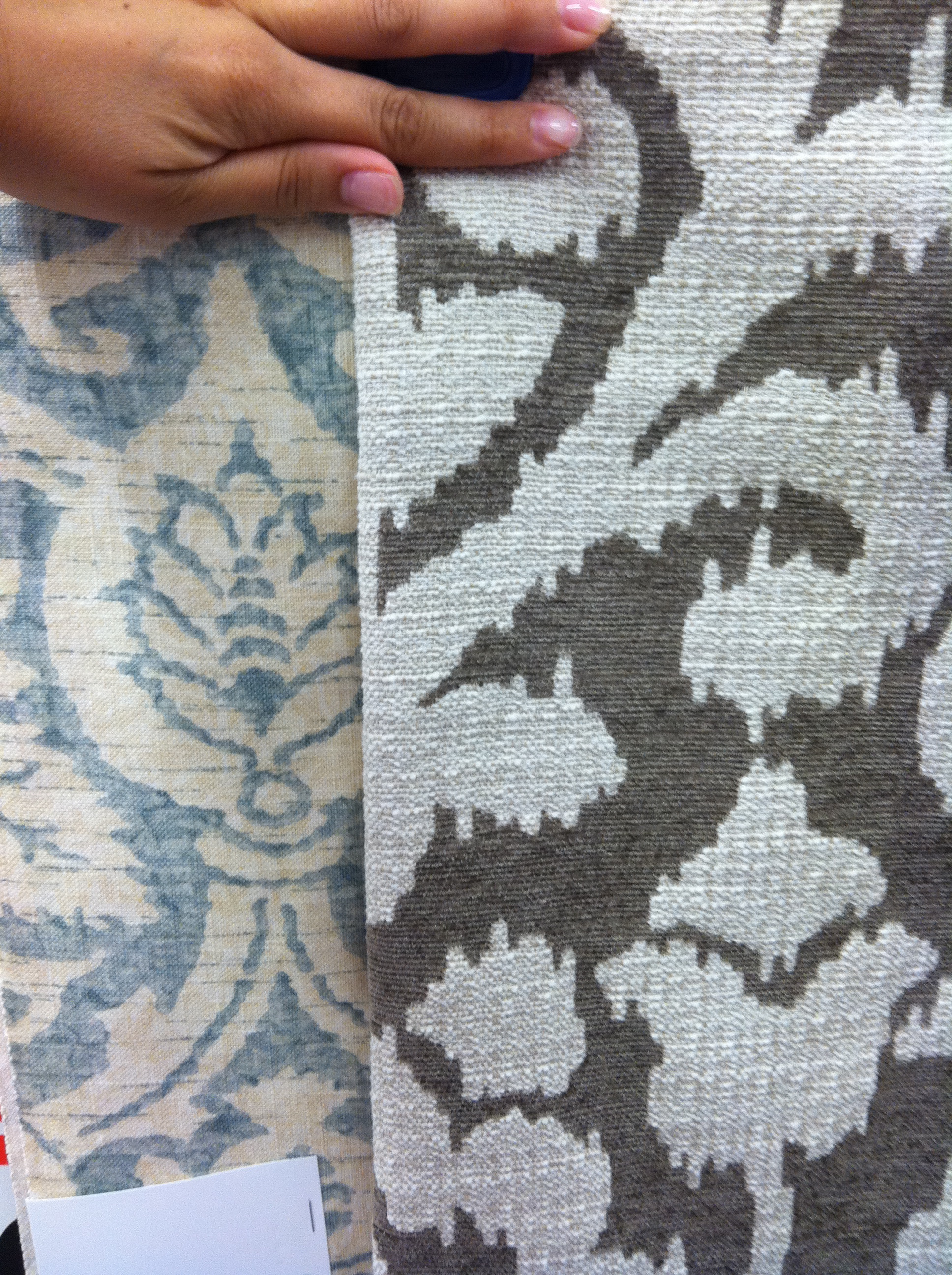 Let's disregard how bad I needed a manicure shall we.  So I brought these bad boys home and tried them out.  As much as I love the fabric on the left I wasn't feeling it against my chocolate brown couch.  The contrast was just too much for me. Now, the fabric on the right I loved, it has a sort of Ikat look to it and it is very durable and soft.  Now remember that 40% Sale? Sounds great right? This fabric is originally $49.99 and with the 40% off that would bring it to $30/yard.  Now, in Joann's all upholstery fabric needs to be special ordered and you have to pay for shipping even though it is being shipped to the store.  So naturally I did what I do when I have found a great deal, I find an even better one!  After much searching online I was able to find that same fabric for $24.25!  I know that it's not a huge difference but the sale at Joann's was only until the end of July and I didn't like the idea of being forced to order fabric that I wasn't 100% sure I wanted.  This way I know know that when I am ready I will be able to find it for $24 buck-a-roos!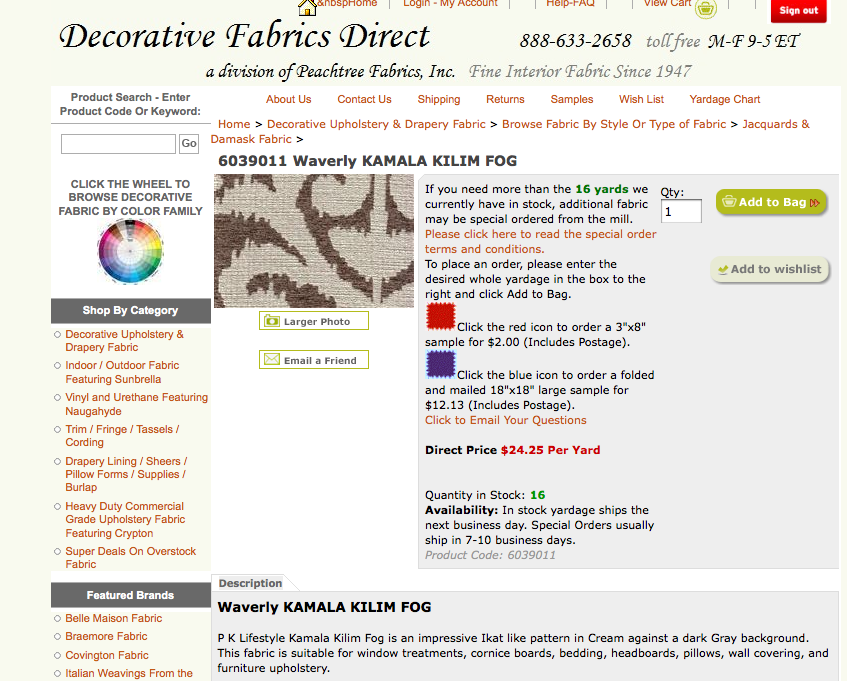 Since I was at it I thought I would check out the Robin's Egg fabric on the left which was $39.99 at Joann's with the 40% would bring it to $24 and I was able to find it online for $17 a yard, WOOHOO! Too bad it didn't really blow me away.  The point here being though, a good deal is only as good as you make it.  Remember to do some research and don't settle right away.  There is always a chance that you can find what you need for even less!