Remember how I mentioned my love of fabric changing the look of any space?  Well, how about some furniture!  Recently, my friend Beth brought over an old chair that she wanted to incorporate into her classroom as well as a bench.  The problem…ugly, stinky, old seat coverings. Solution? Why let's reupholster them! Ok, that was dorky but seriously it's so easy to add new fabric all you need is:
1. Batting
2. Foam
3. Fabric of your choice
4. Staple Gun
Here is what the chair seat looked like before we got to work.
There were 3 different fabrics on the seat.  First thing first, remove all nails and fabric until you have a bare seat.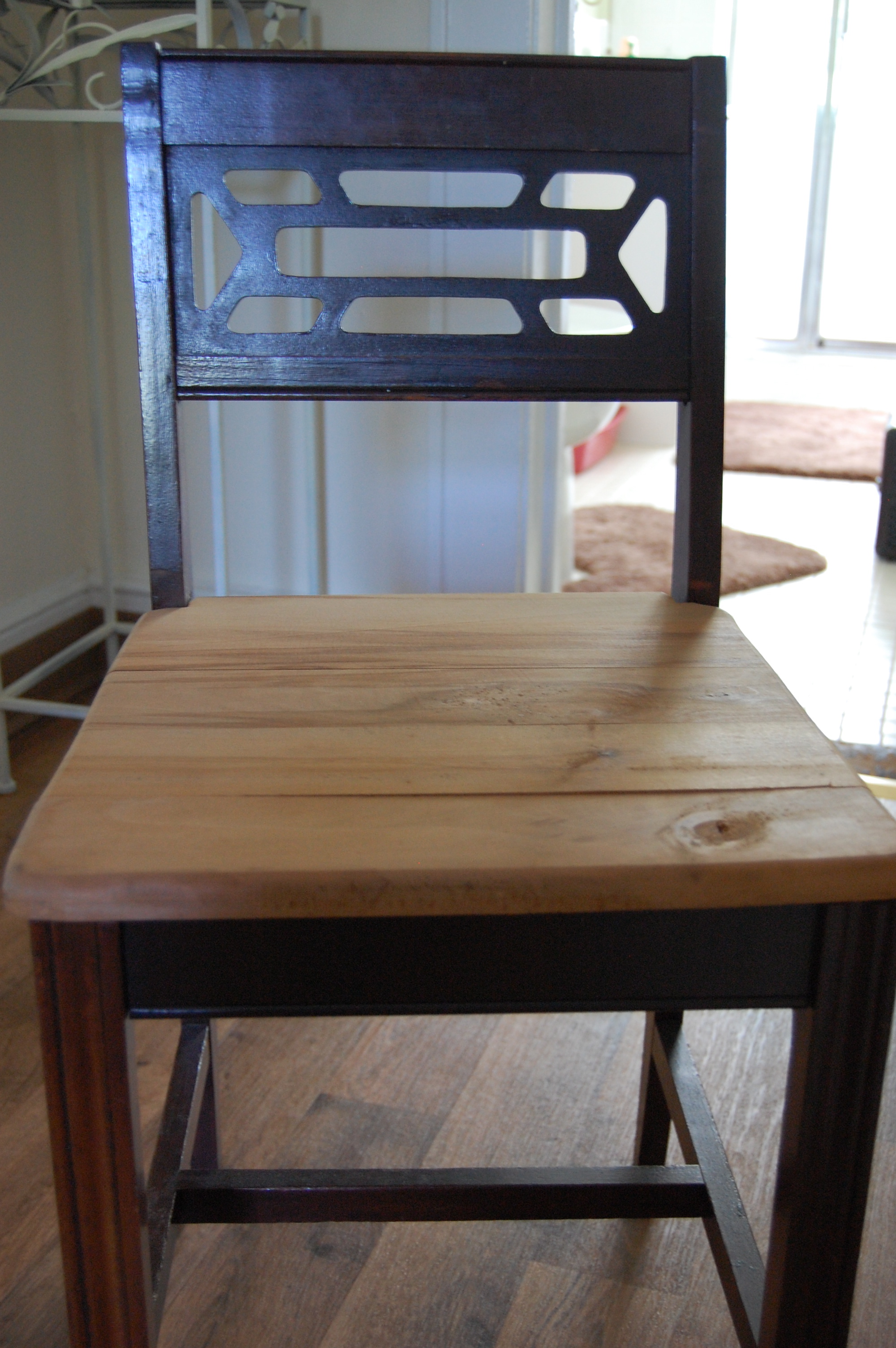 Isn't she pretty? I love the design on the back of the chair it's got a geometric look to it.  So now just make sure that you iron out the fabric and you're ready to get started.  The first thing you'll want to do is place the seat over the foam and then trace and cut.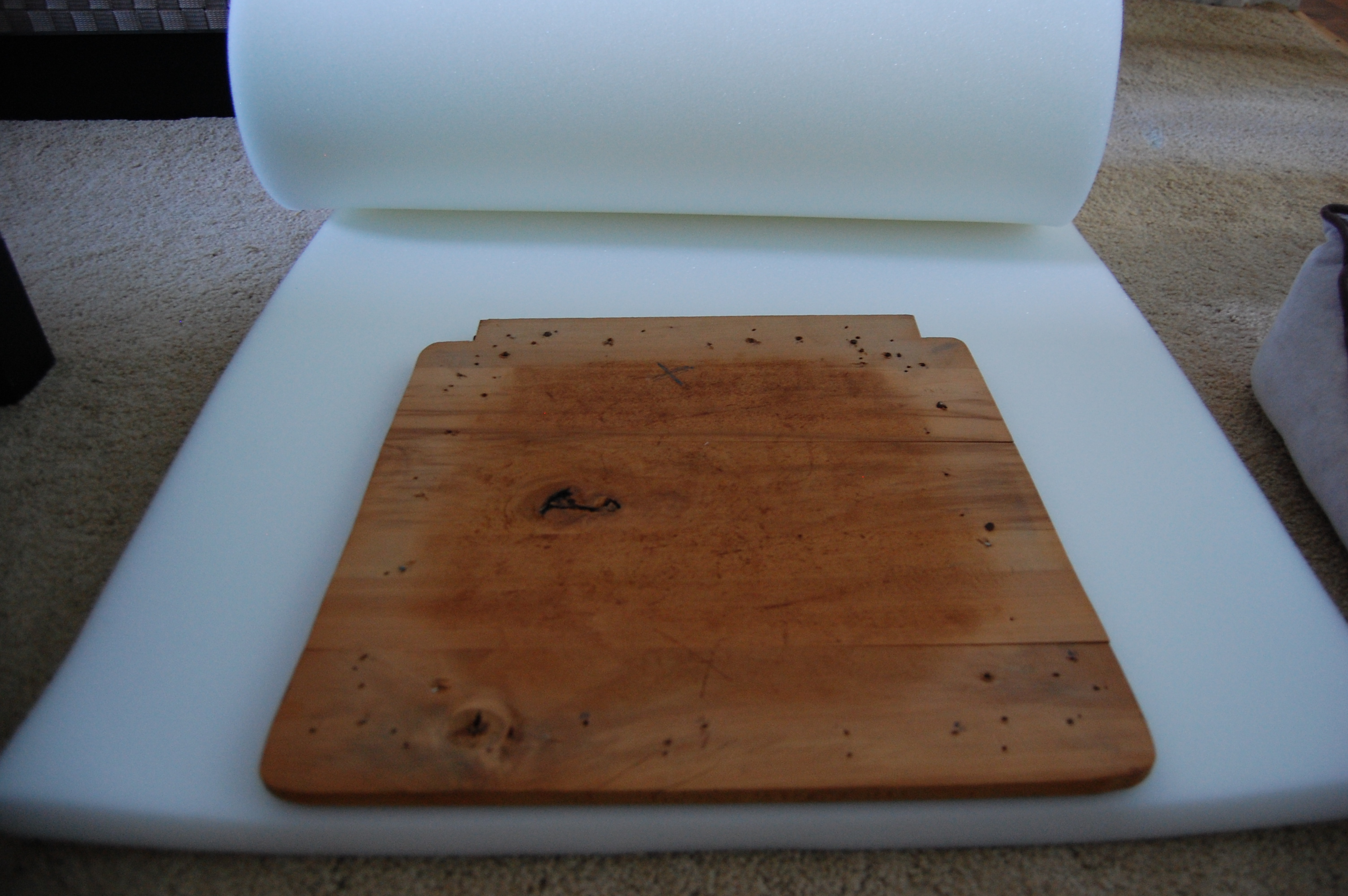 Then you'll want to just lay your fabric print side down and then your foam and then the piece to be wrapped.  Normally you would place the batting on top of the fabric but we skipped that step.  No biggie. Then, you're just gonna want to staple your fabric in the middle of each side.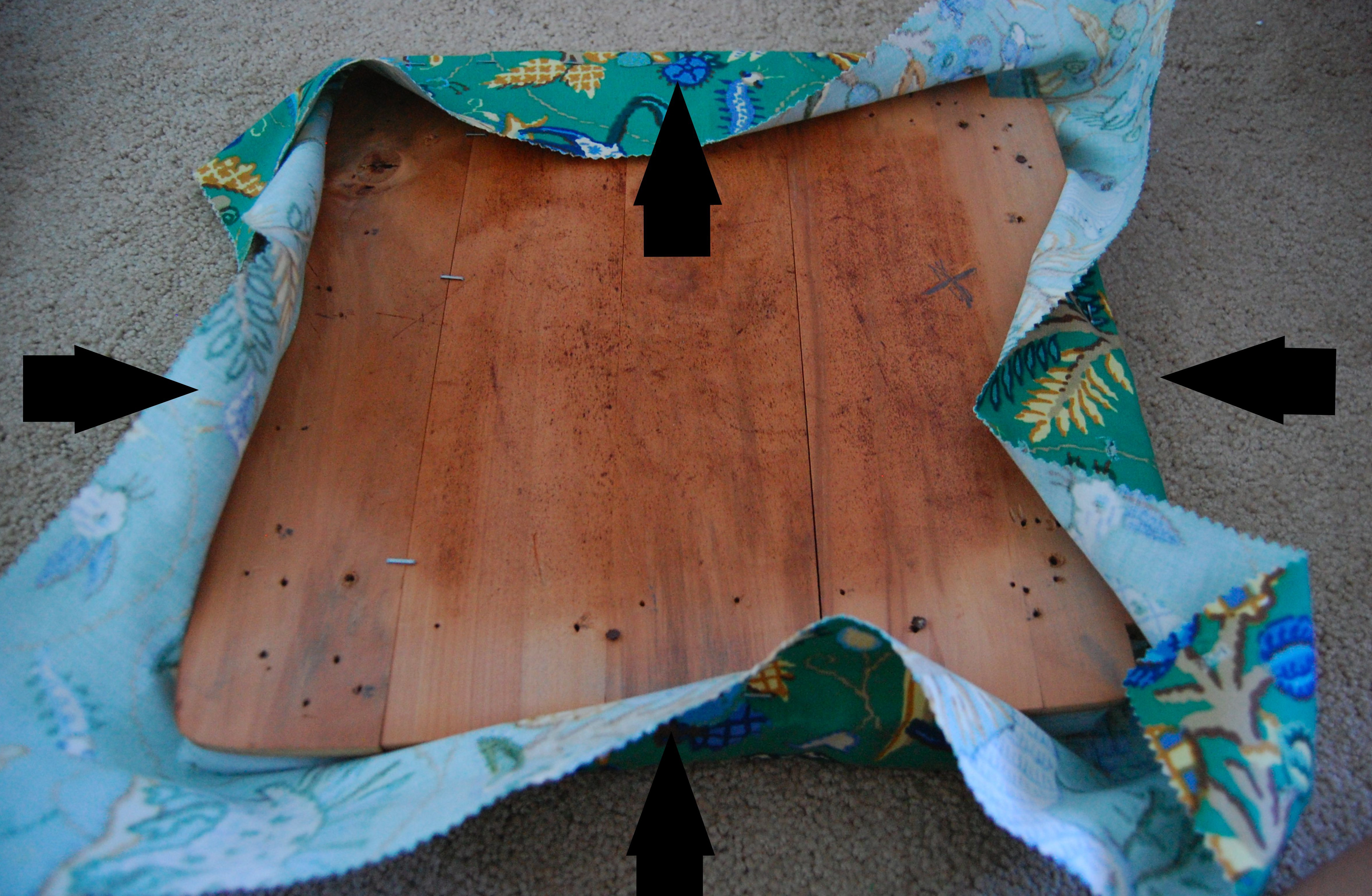 Then just continue stapling all around until you've got your finished product.  If your seat bottom came with nails to hold it down make sure you don't staple the fabric over the holes this way you can put the seat back.
**Update:  Here's what the chair looks like after being sanded, primed and painted.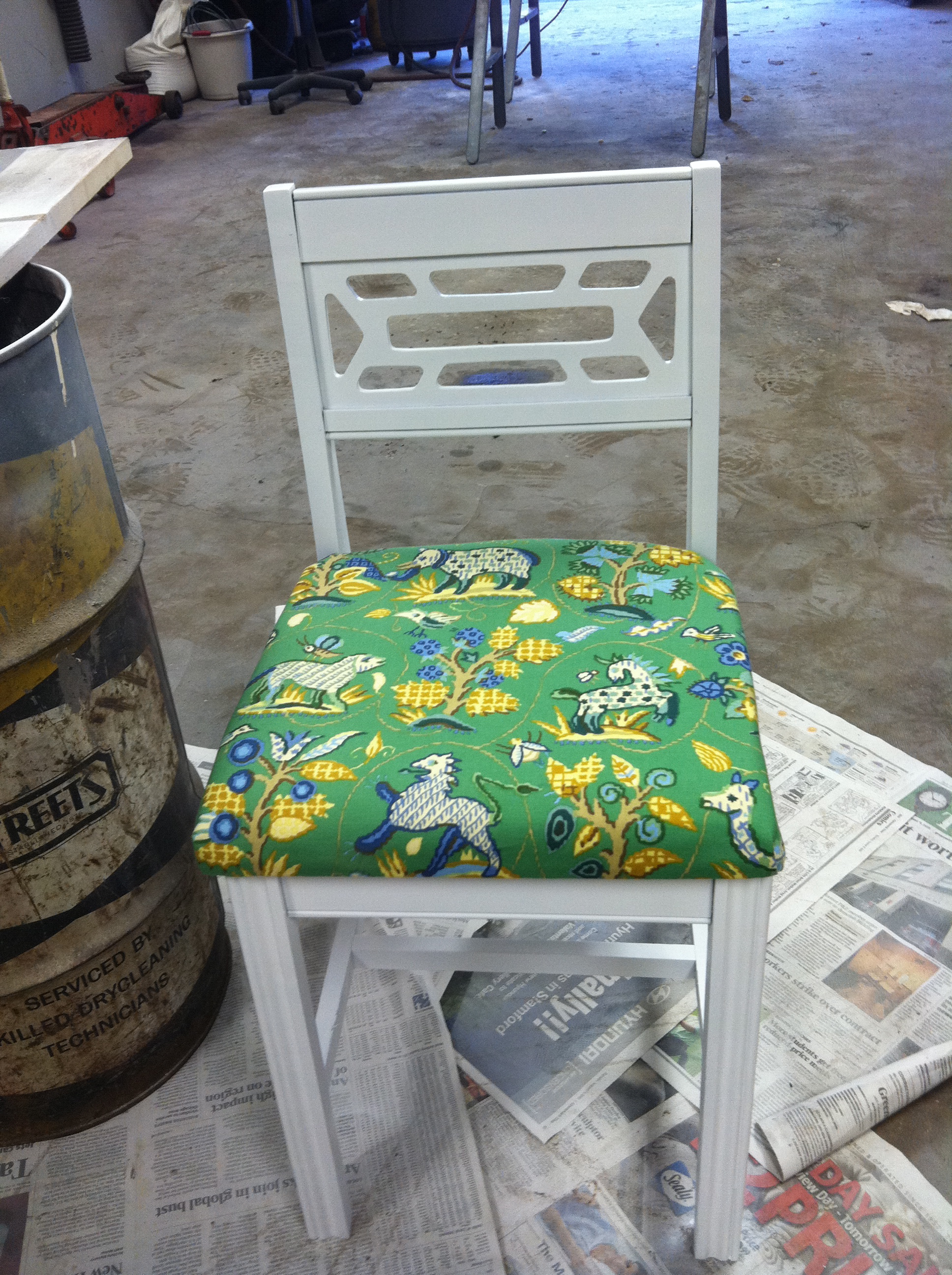 Another way to transform the seat would be to paint over the wood.  Just sand the finish, prime and paint.  Other things that can be upholstered are coffee tables into ottomans which I am dying to try and also headboards.  The first thing I ever upholstered was my headboard and it was so easy and inexpensive.  After searching online I couldn't find anything under $450.  I just went to my local lumber yard and got plywood and had them cut it to the size I wanted and then followed the same exact steps as the chair.  The only difference was that I tufted my headboard to give it a polished look.  To do that I just drilled holes in the plywood where I wanted to buttons to go and used very thick upholstery thread and needle.  How many more times can I say upholstery?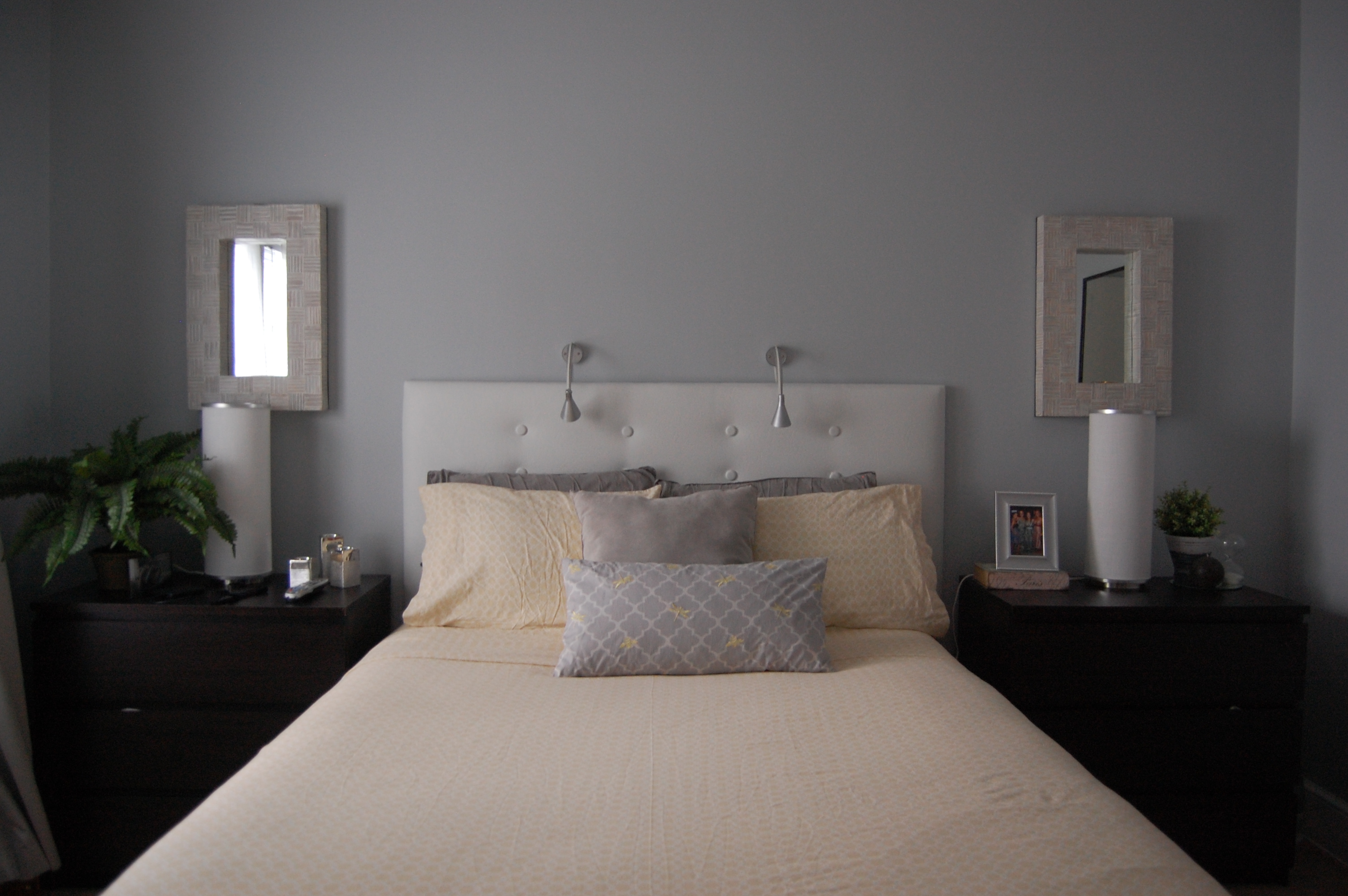 Hmm, this last picture is making me very aware of how bare the wall above my bed is.  I think I need another project for that space.  Any suggestions?