Hello and happy hump day! I hope everyone has been enjoying their week so far. I have been knee deep in a project that I am super excited to finally get done and I'm hoping to have a post about it early next week. In the meantime I wanted to share a little tutorial on depotting MAC eye shadows since I've had enough people ask me about it.
On top of my love for DIY projects I also LOVE makeup! There is something about being able to create a whole new look and making someone feel so good about themselves that I just love. A woman's face is my blank canvas! Now, since I can remember I have been buying MAC eye shadows and when I finally got my certification and bought my makeup travel case I knew that lugging around 50+ individual eye shadows to clients was not going to be productive. Mac sells empty eye shadow palettes for $16 and you can purchase the palette eye shadow refills for $11.50, whereas the potted eye shadows sell for $15. Once I figured this out I purchased a few palettes and got down to depotting my eye shadows!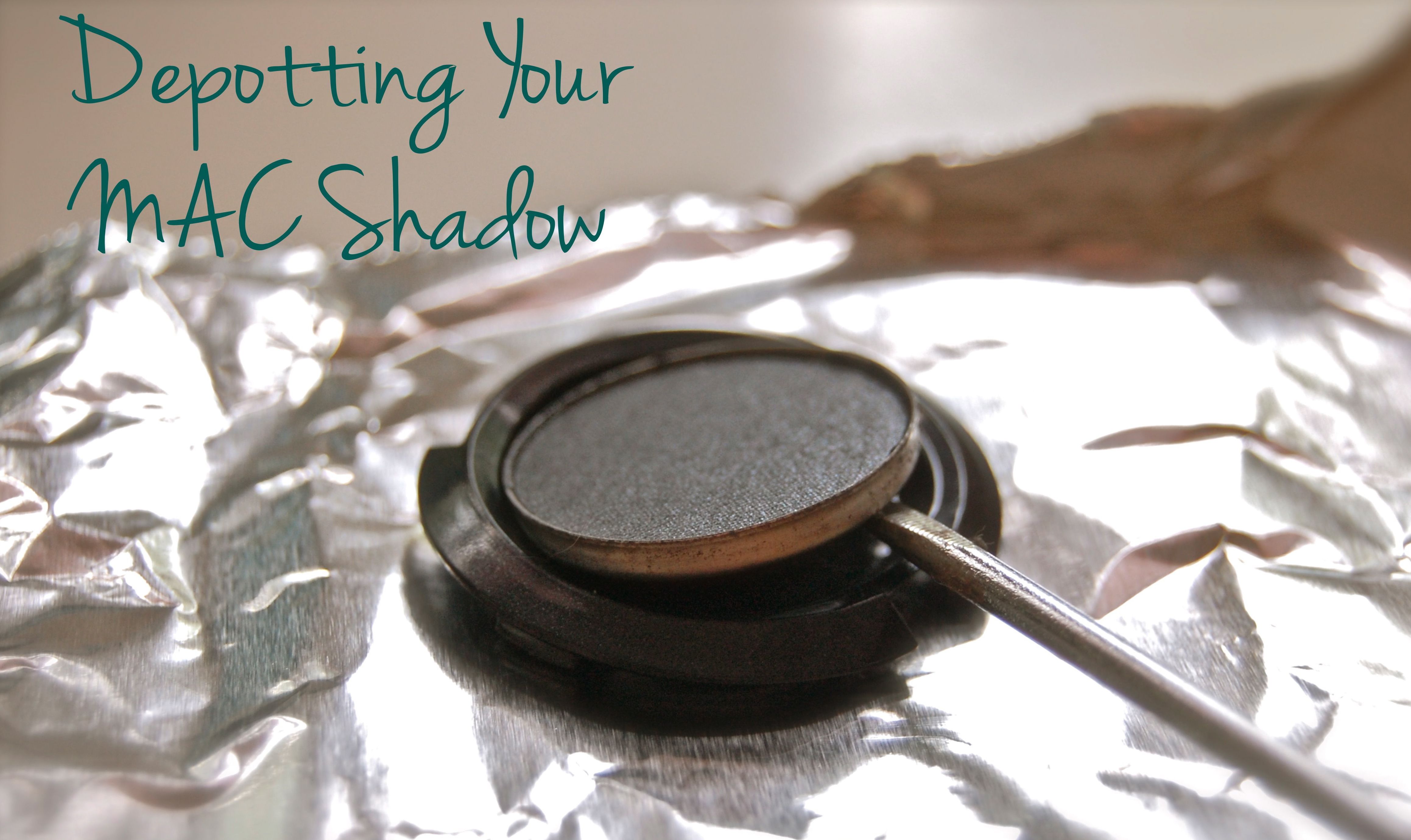 Here's what the eye palette 15x looks like…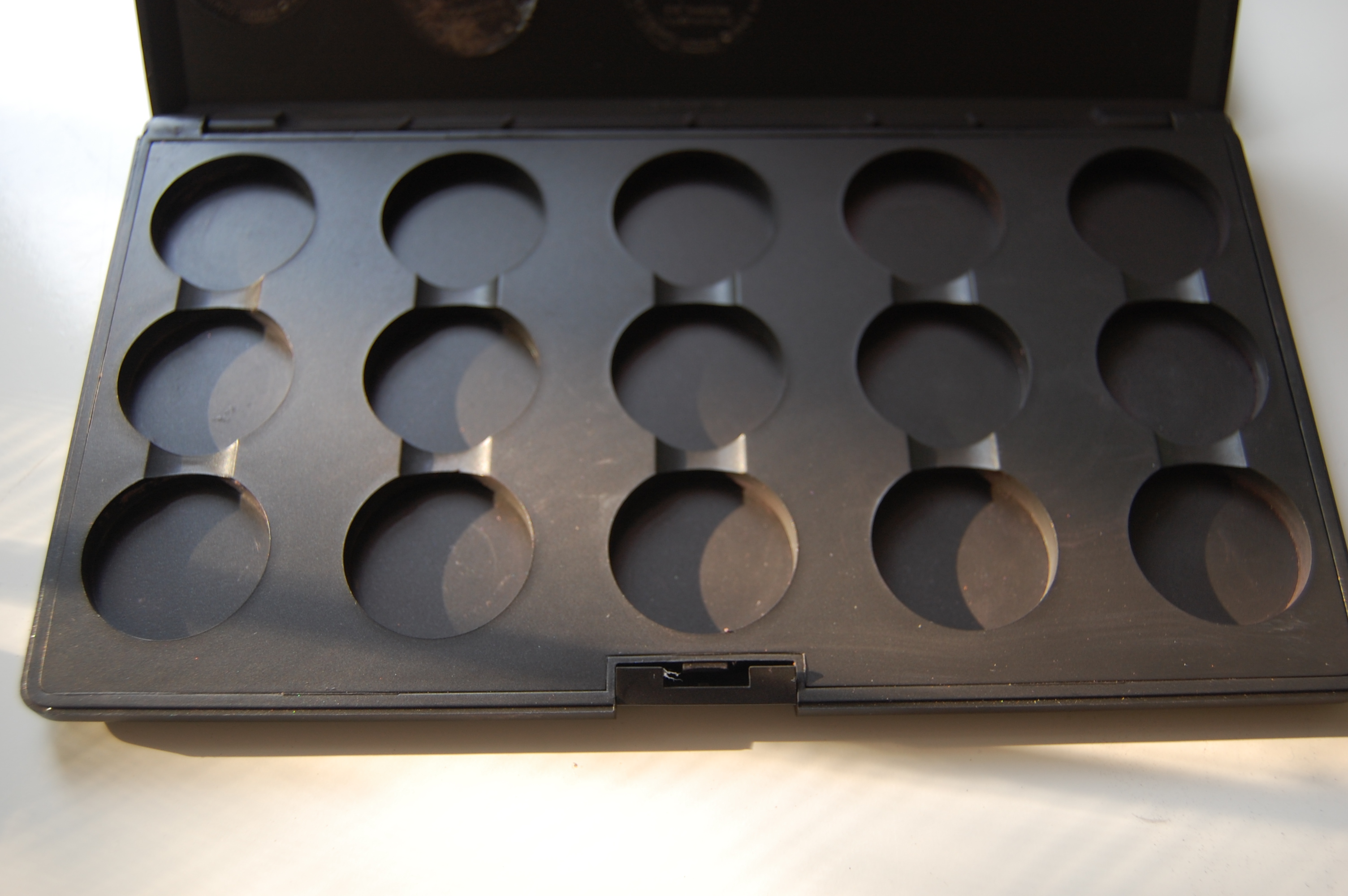 In order to get your eye shadows out of the pot and into the palette you'll need a few items:
1. Straightening Hair Iron
2. Small utility knife (steak knife works just fine)
3. Wax Paper or Aluminum Foil
4. Rubbing Alcohol
5. Self-adhesive 3/4″ magnet (you can find at craft stores)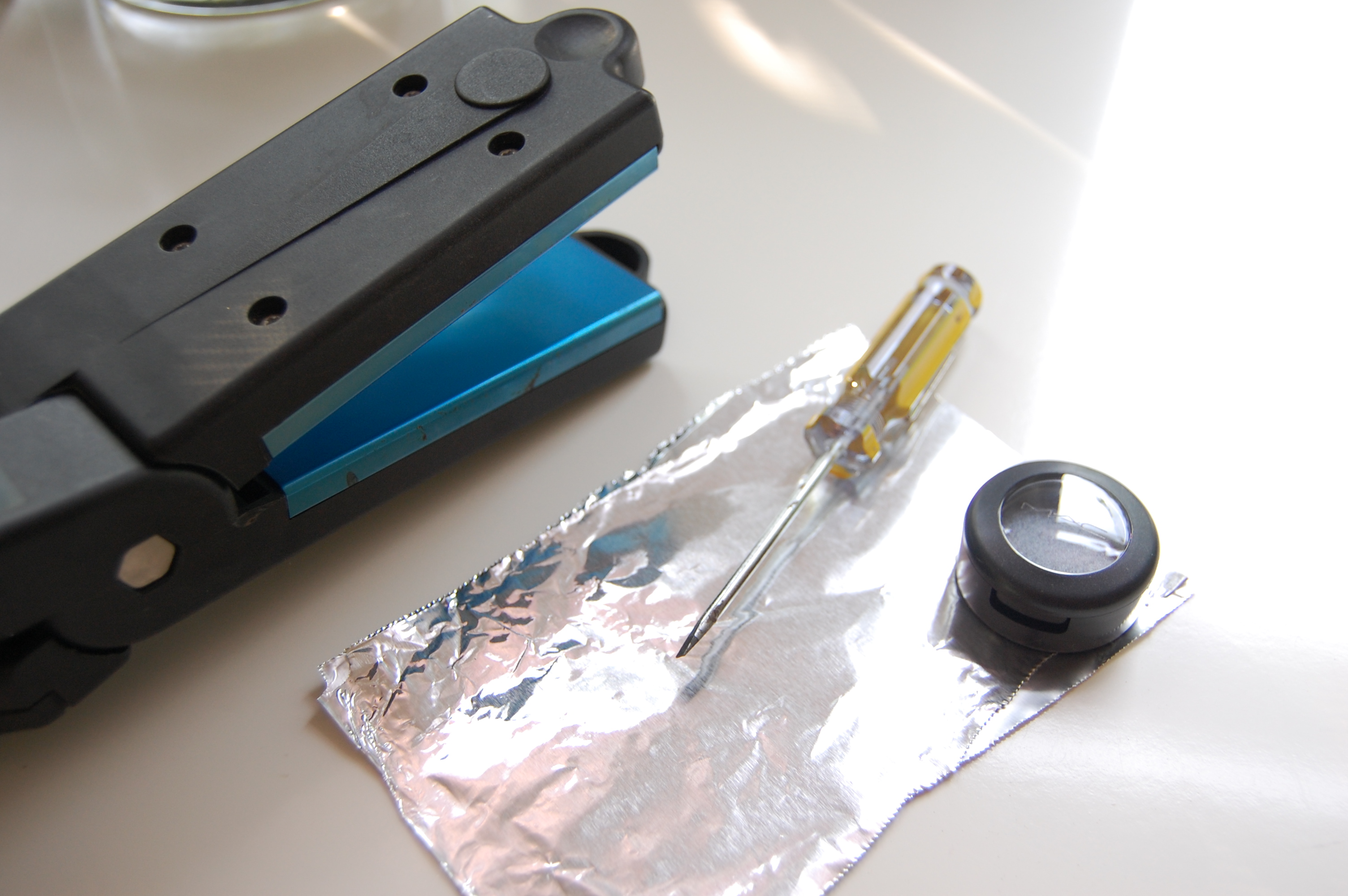 Here are the steps:
1. The first thing you need to do is find the space where the insert meets the actual case.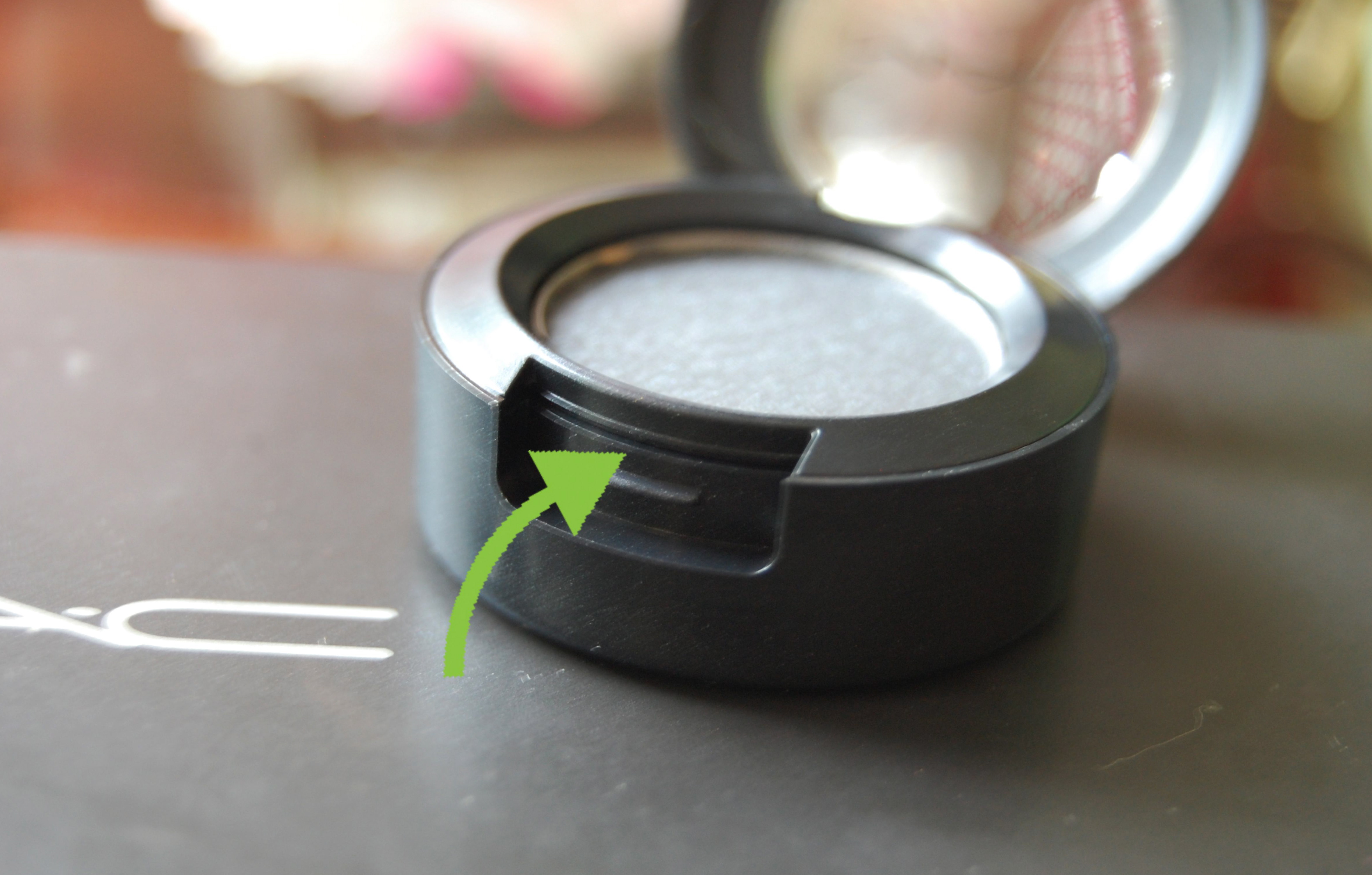 2. Then stick your knife in there and wiggle it around until the insert pops out.
Let's try that collage style!!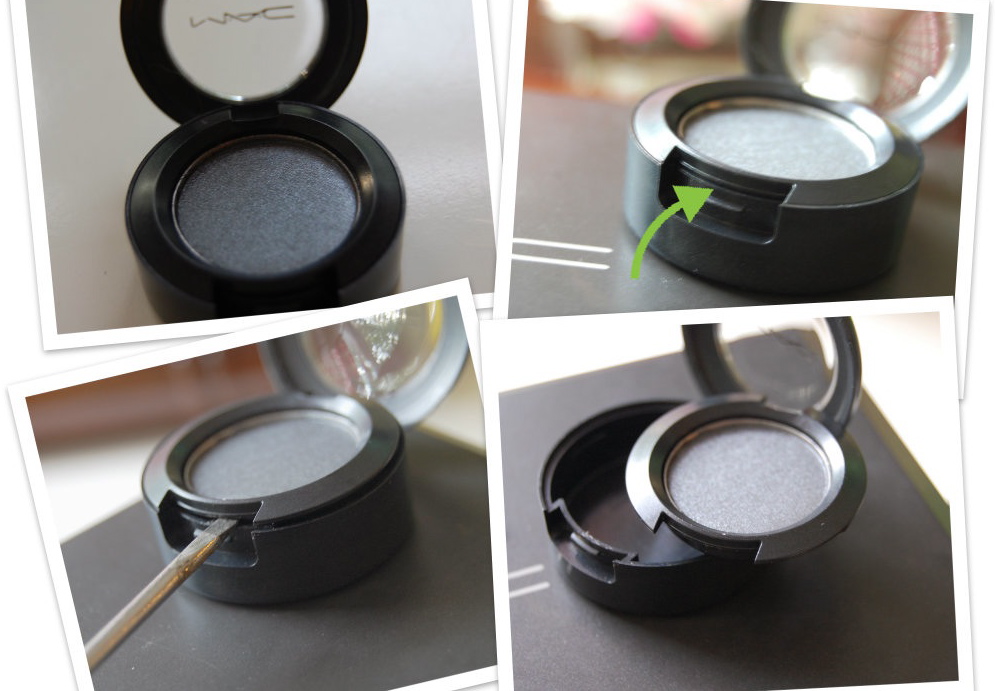 3. Lay your wax paper/foil on top of the heated hair iron (to protect it) and then lay the shadow insert on top for about 5-10 minutes. You can always lay more than one if your doing a few at a time. The heat is working to melt the glue that is holding the shadow to the insert. The insert itself will start to warp from the heat releasing the shadow.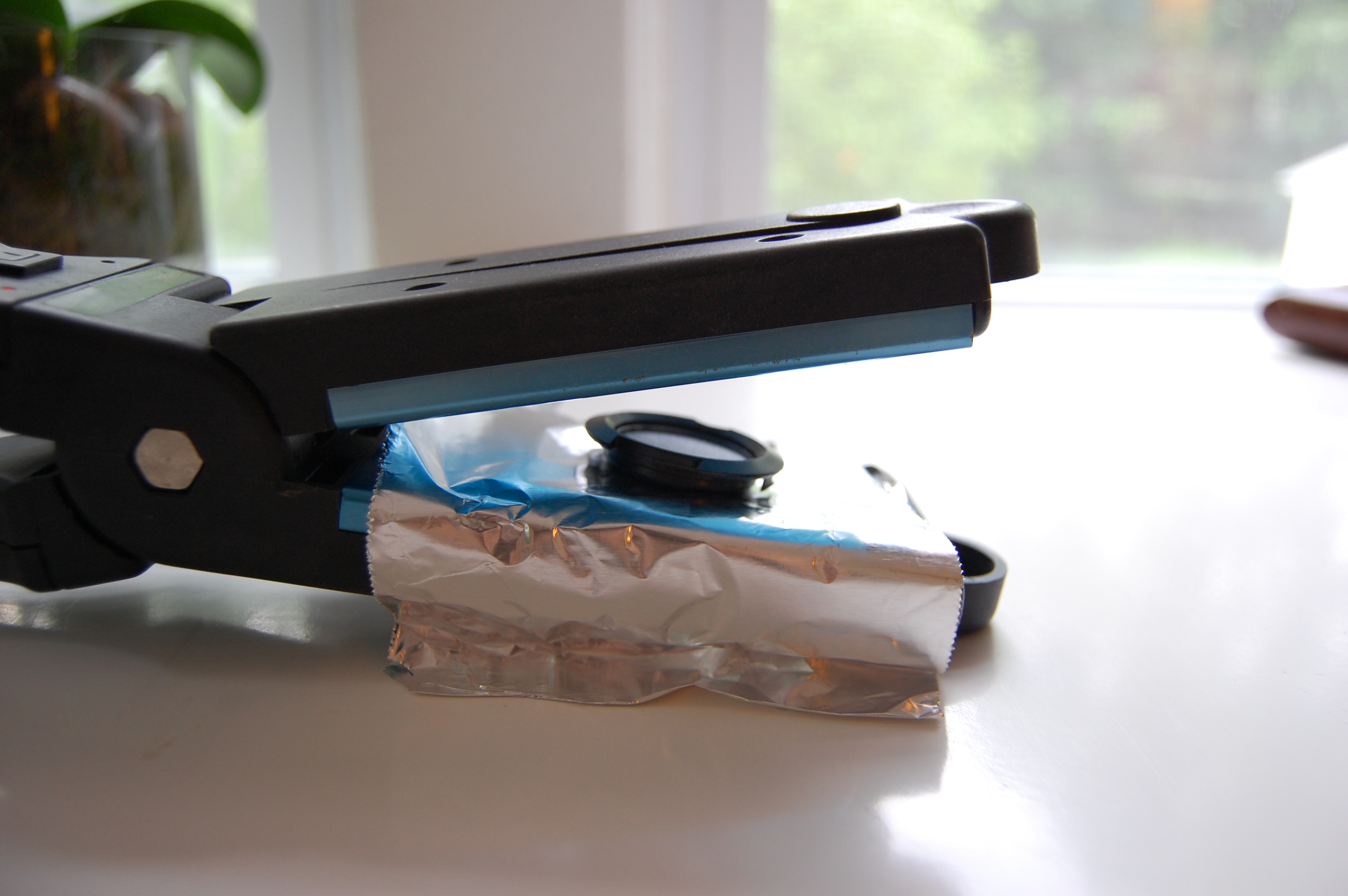 4. Once the shadow looks ready carefully stick your knife in the side and slowly lift it out…careful, it will be hot.
5. Use the rubbing alcohol to wipe off any access glue stuck to the bottom of the shadow and place the magnet to the bottom then pop it in your palette.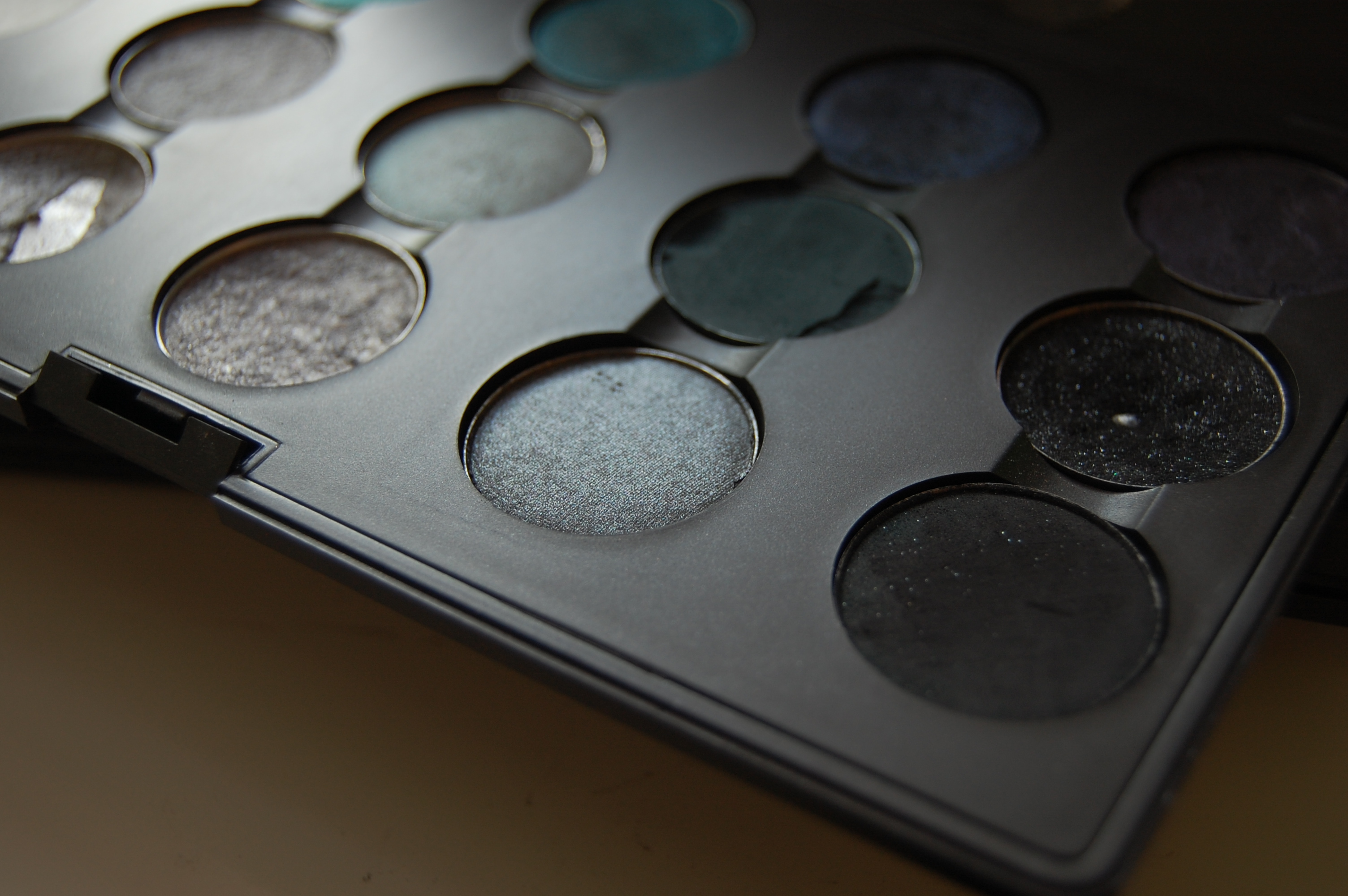 Another thing I like to do is use the small circle labels found at any office supply store and label the shadows on the lid of the palette. Clearly I need to update my stickers cause some of those do not match, ha!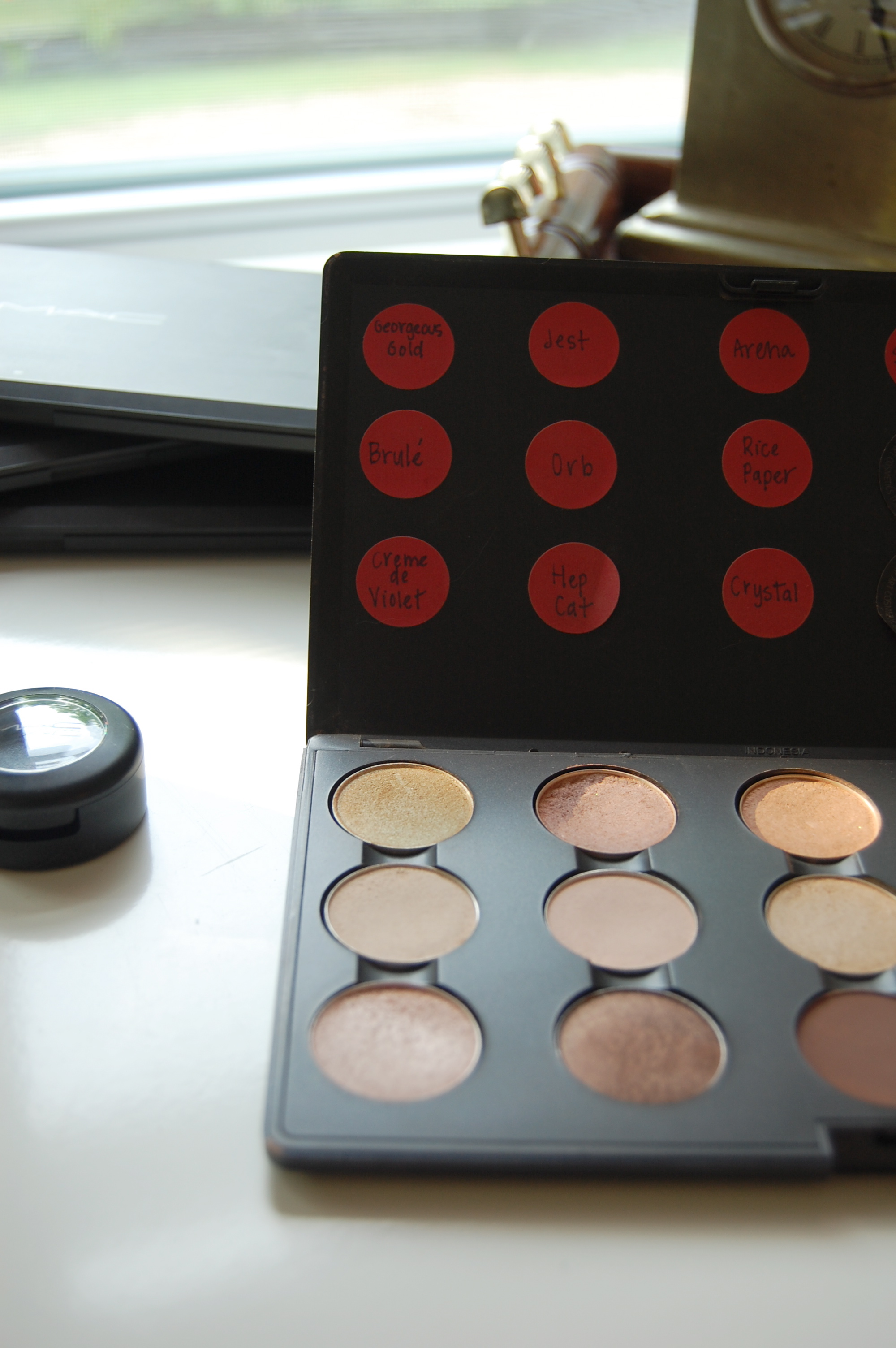 Here are a few extra tips:
1. Try keeping your palettes organized by color, it makes finding what you need so much easier!
2. Save your eye shadow cases that you emptied. When you return 6 empty cases (no insert needed) to a MAC counter you can get a free lipstick and if you return it to MAC store you can get a free lipstick or eye shadow!
I hope you found this helpful and if you have any makeup questions or want me to do a post on anything having to do with anything that I can be helpful with, don't hesitate to ask!