Woohoo it's wreath makin' time!! I am so excited about the wreath I made this year because I promised myself after my first attempt at making a fall wreath that I needed to set the bar higher! While shamelessly watching some Jersey housewives one night a vision of sugarplums danced in my…wait, that's not right. Let's try that again.
With so many blogs, tutorials, and pins out there it's hard to have an original idea, so when the image of a wreath appeared in my head all on it's own with no help I was super excited!  If you checked in yesterday then you got a good look at it but if you happened to miss it here's a picture I took on Instagram.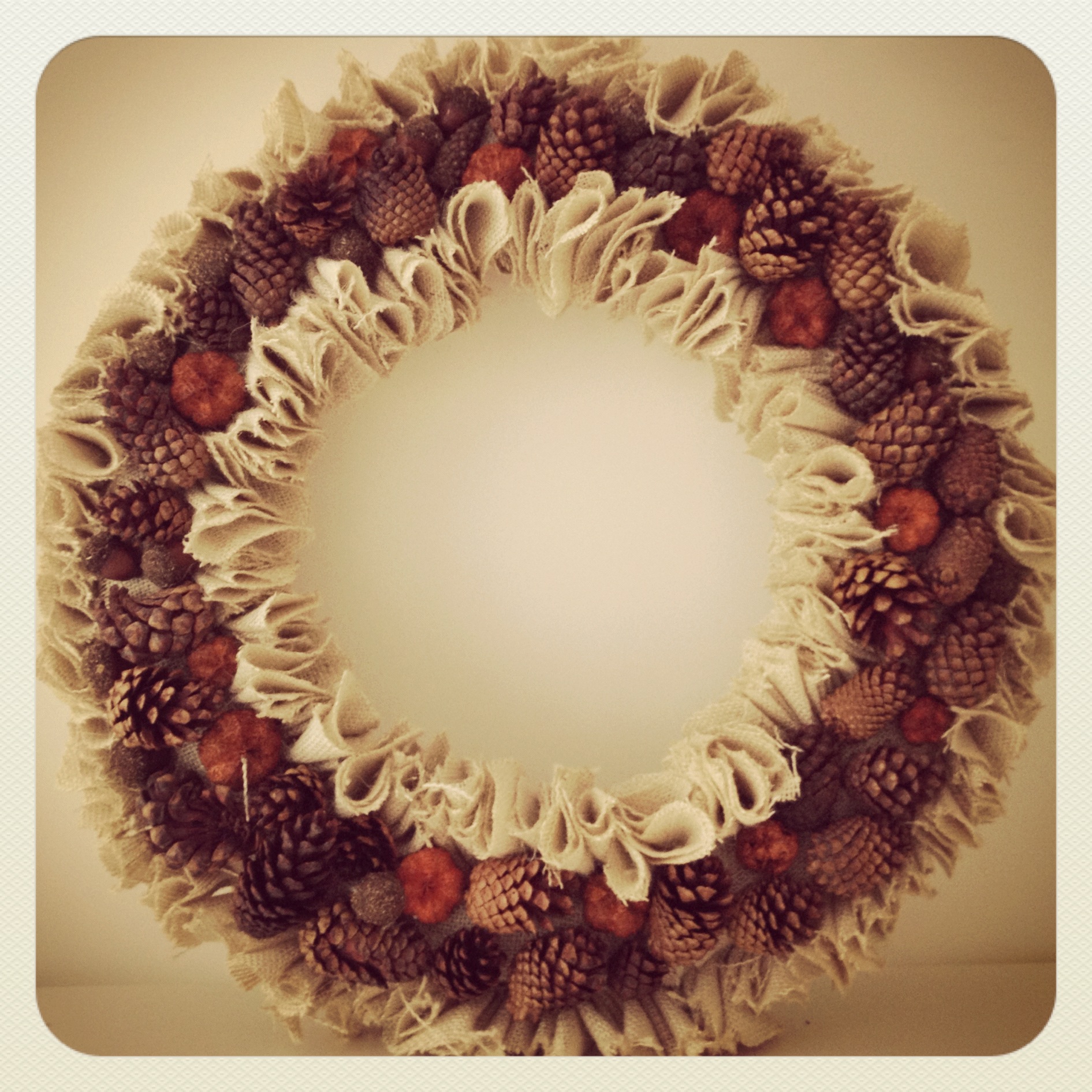 Isn't it purdy? Well I'm going to give you the low down on how it came to be. Let's start with the ingredients…yup ingredients because it is so tasty!! I apologize, I have had way too much sugar today.
So here is what I used: Foam wreath form, approx. 1/2 yd. burlap, straight pins, a bag of scented pine cones (found at Michael's) scissors, and a hot glue gun.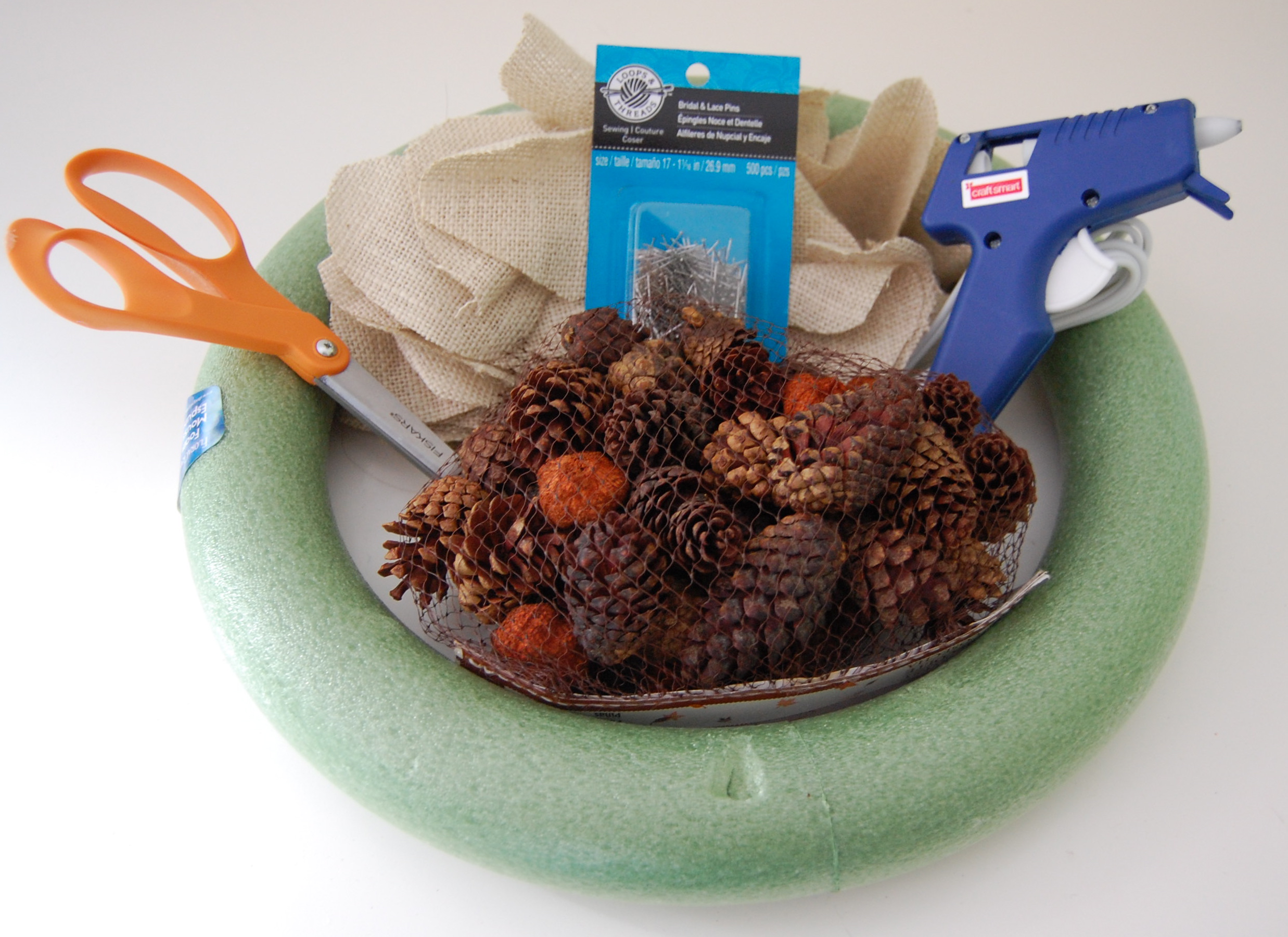 The first thing I did was cut out round pieces from the burlap..roughly 200. I know that sounds like a lot, ok…it's a lot but once you get into the cutting you don't even realize how much you've cut. The good news is that they don't have to be perfectly round. As far as the size I would say about the size of your palm. Don't be intimidated by my mad round cutting skills, they got worse as I kept cutting, I promise!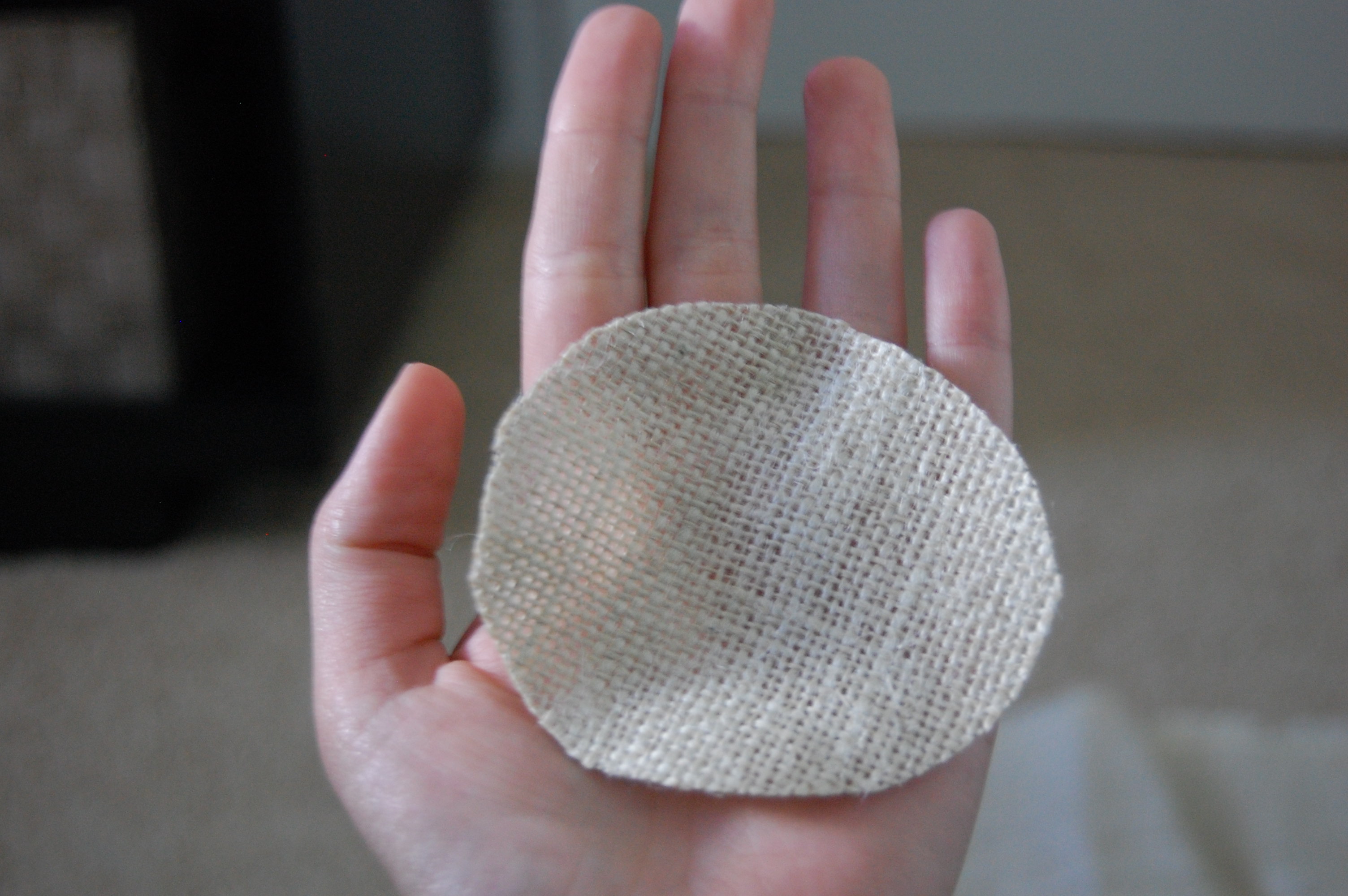 Now before you start, I will admit that I totally dropped the ball on this and paid for it later, you will want to wrap the wreath form in burlap like I did here. Once you have your enormous pile of burlap rounds it's time to fold them and pin them to the wreath.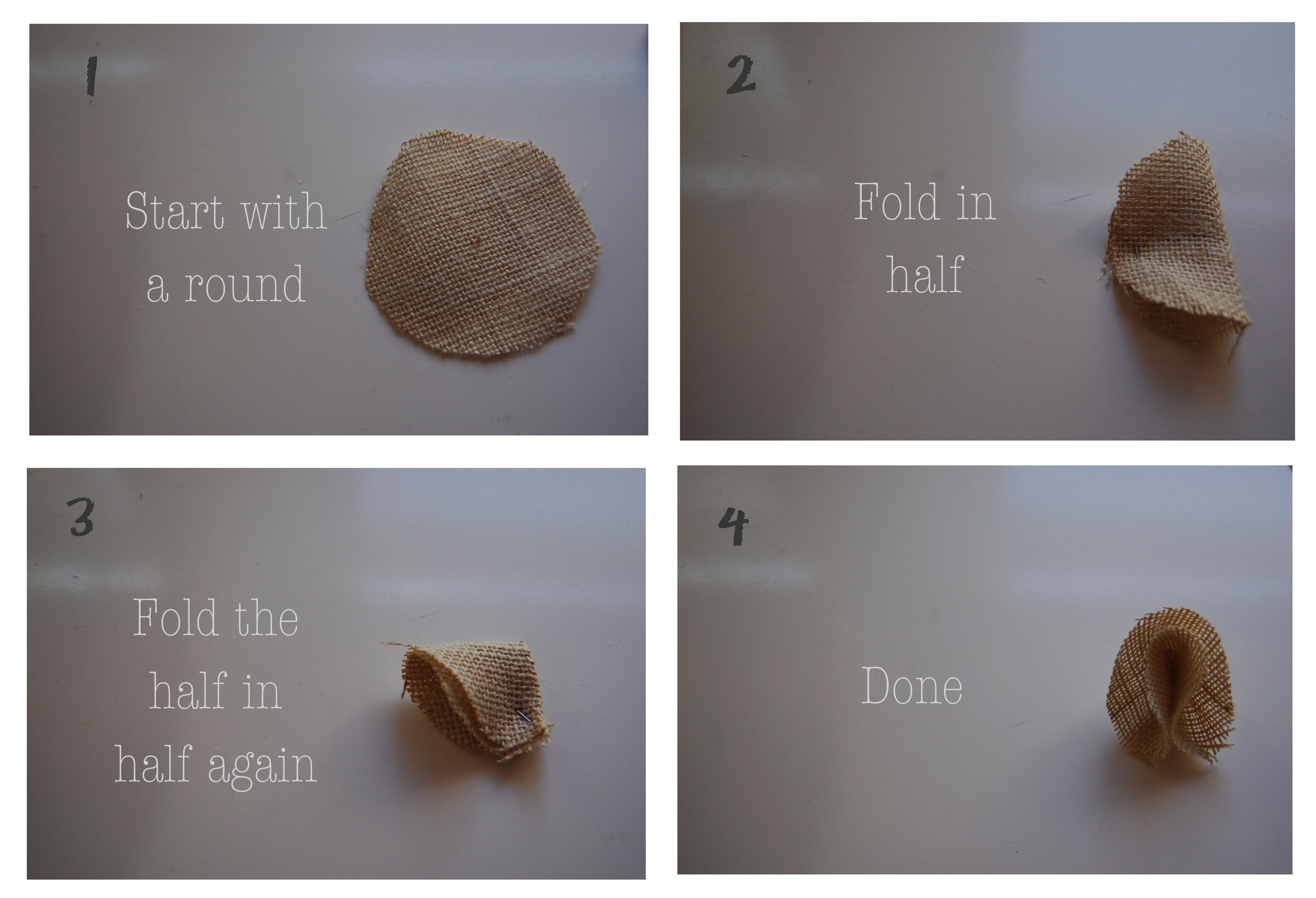 As I folded each piece I began pinning them to the top of the wreath and continued to attach them side by side all the way around the wreath.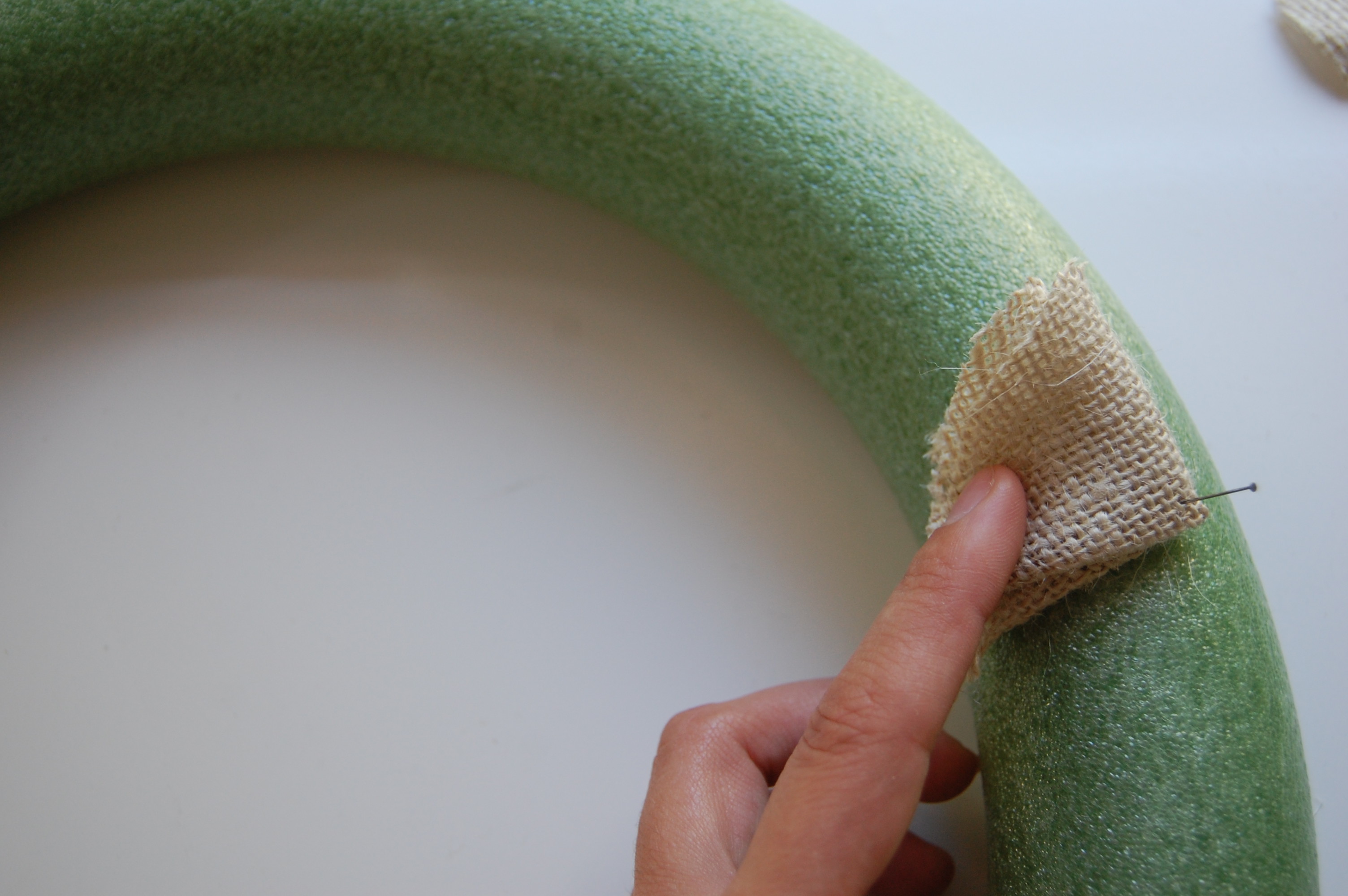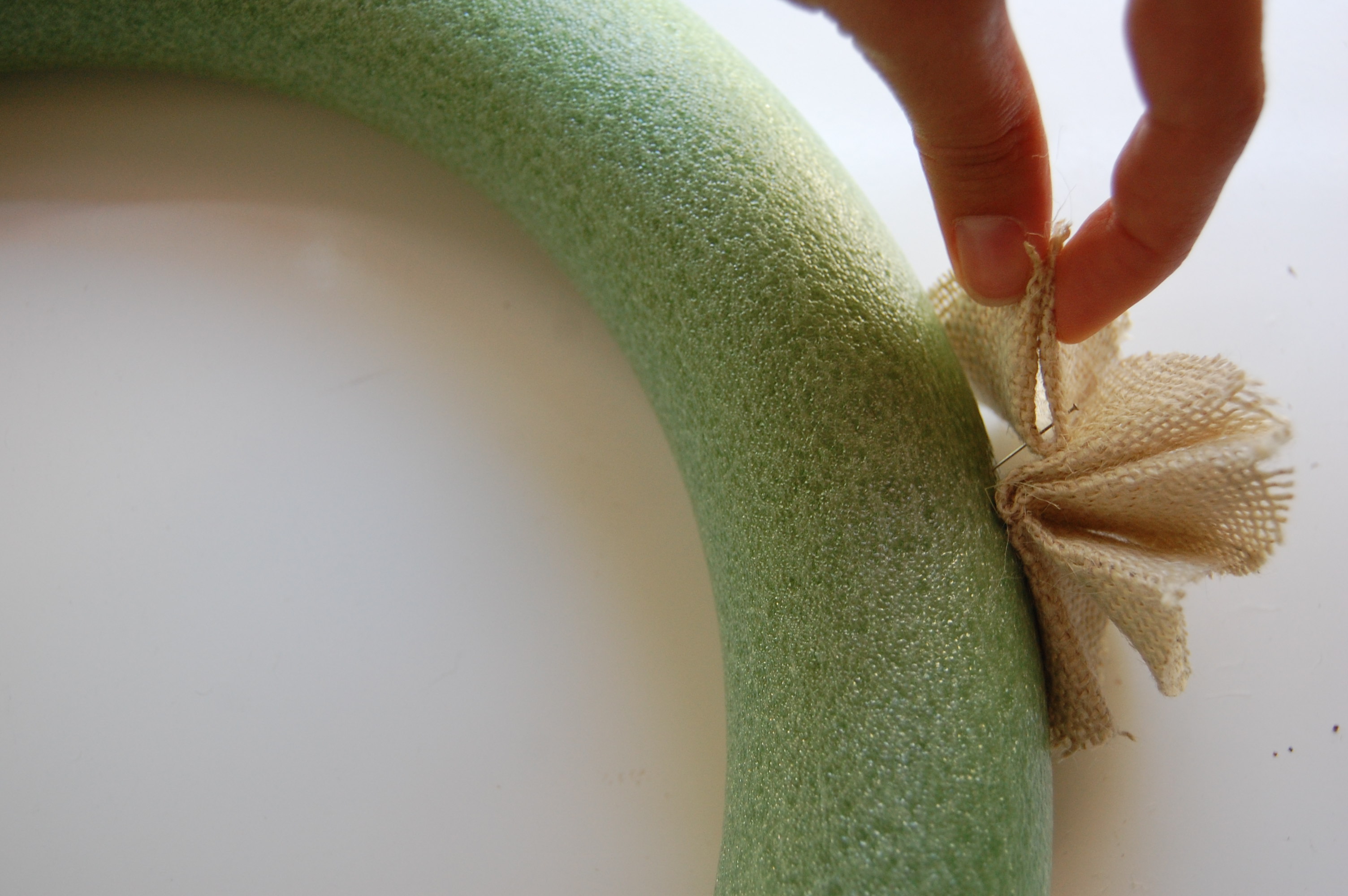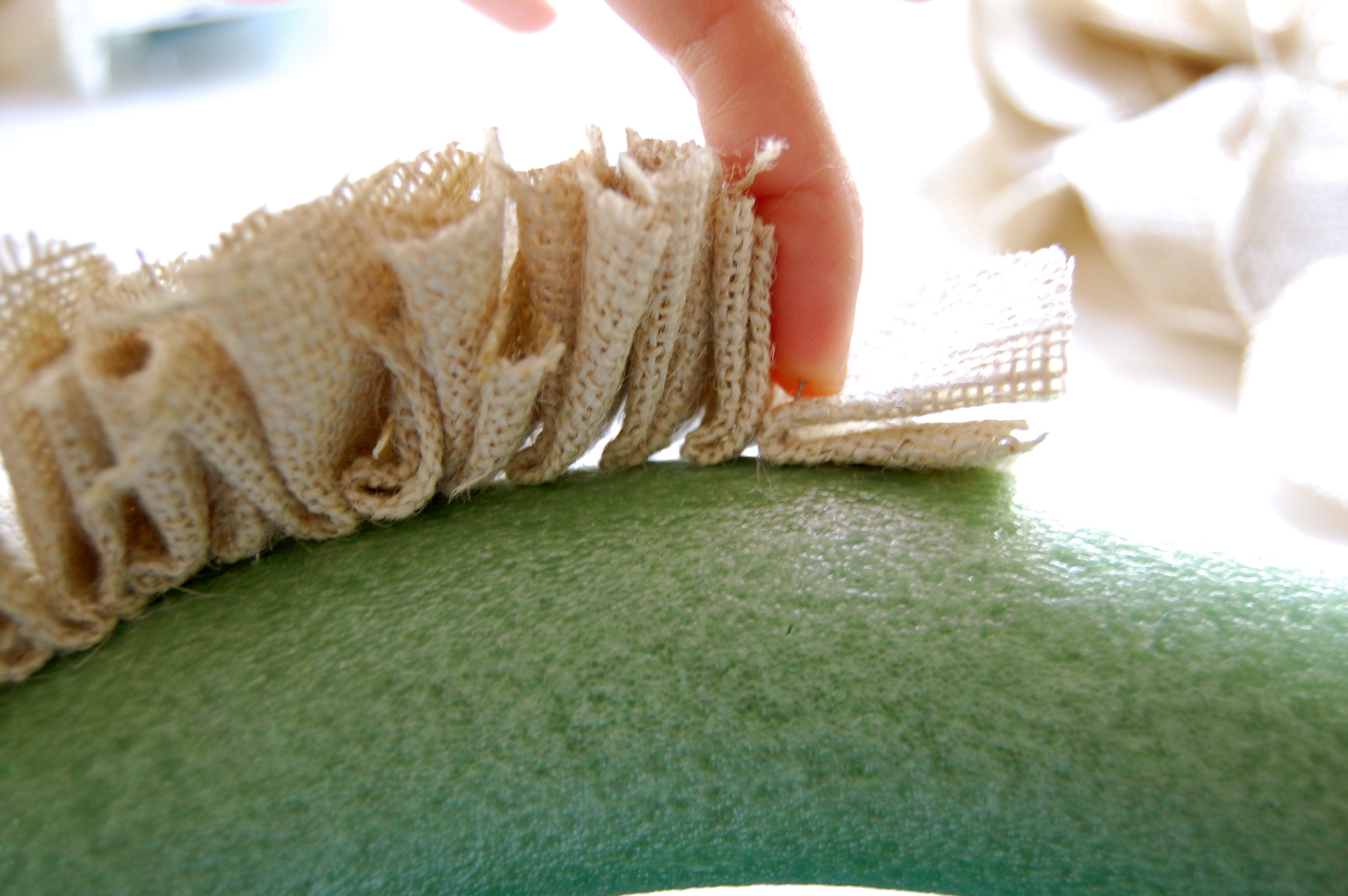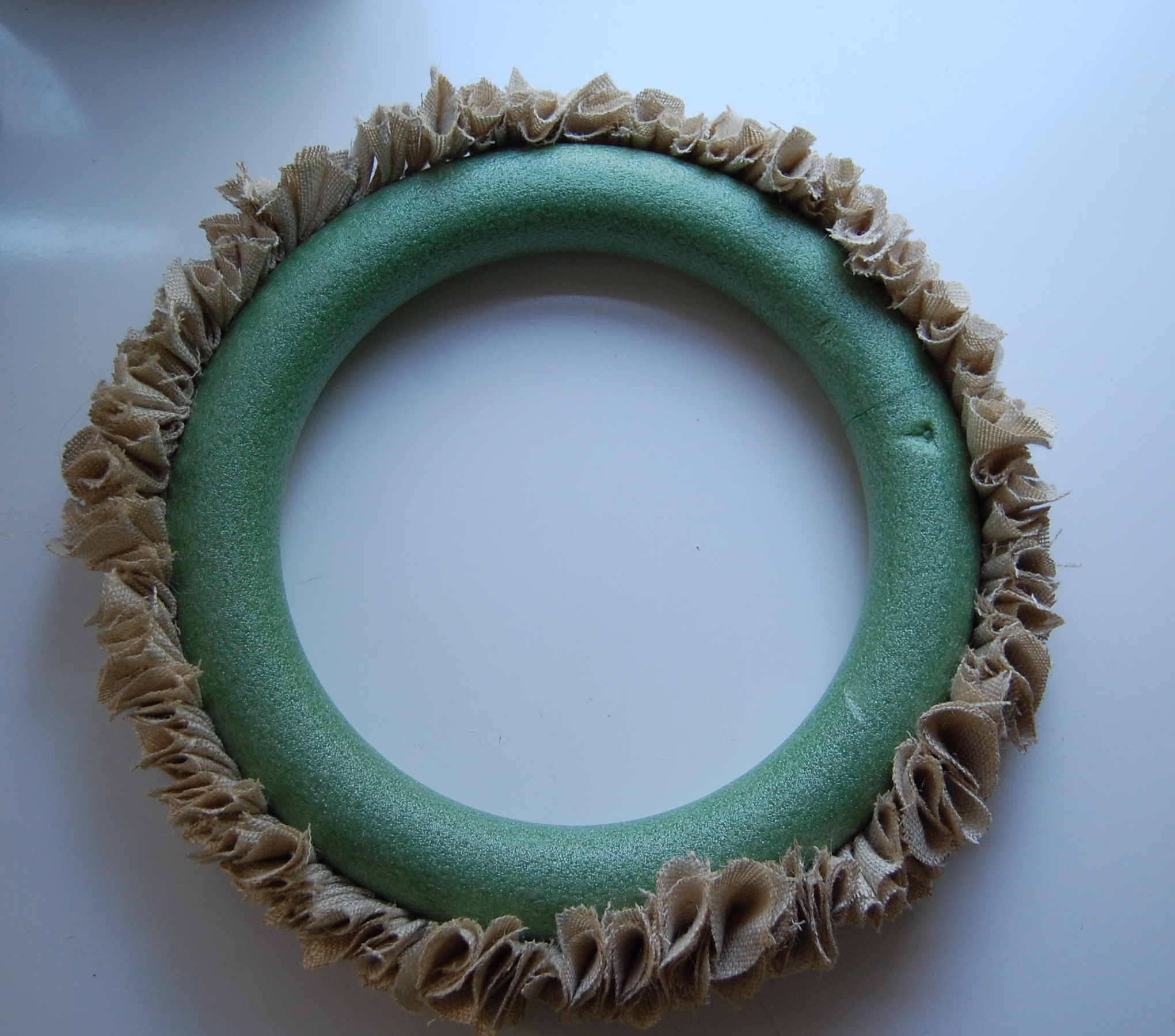 Now here is the part when I realized that I needed to have wrapped the form in burlap. I just took scraps that I had, pinned them down, and then I began hot gluing the pine cones and little pumpkins all around.
The last step was to fill the inside of the wreath the same exact way that I filled the outside.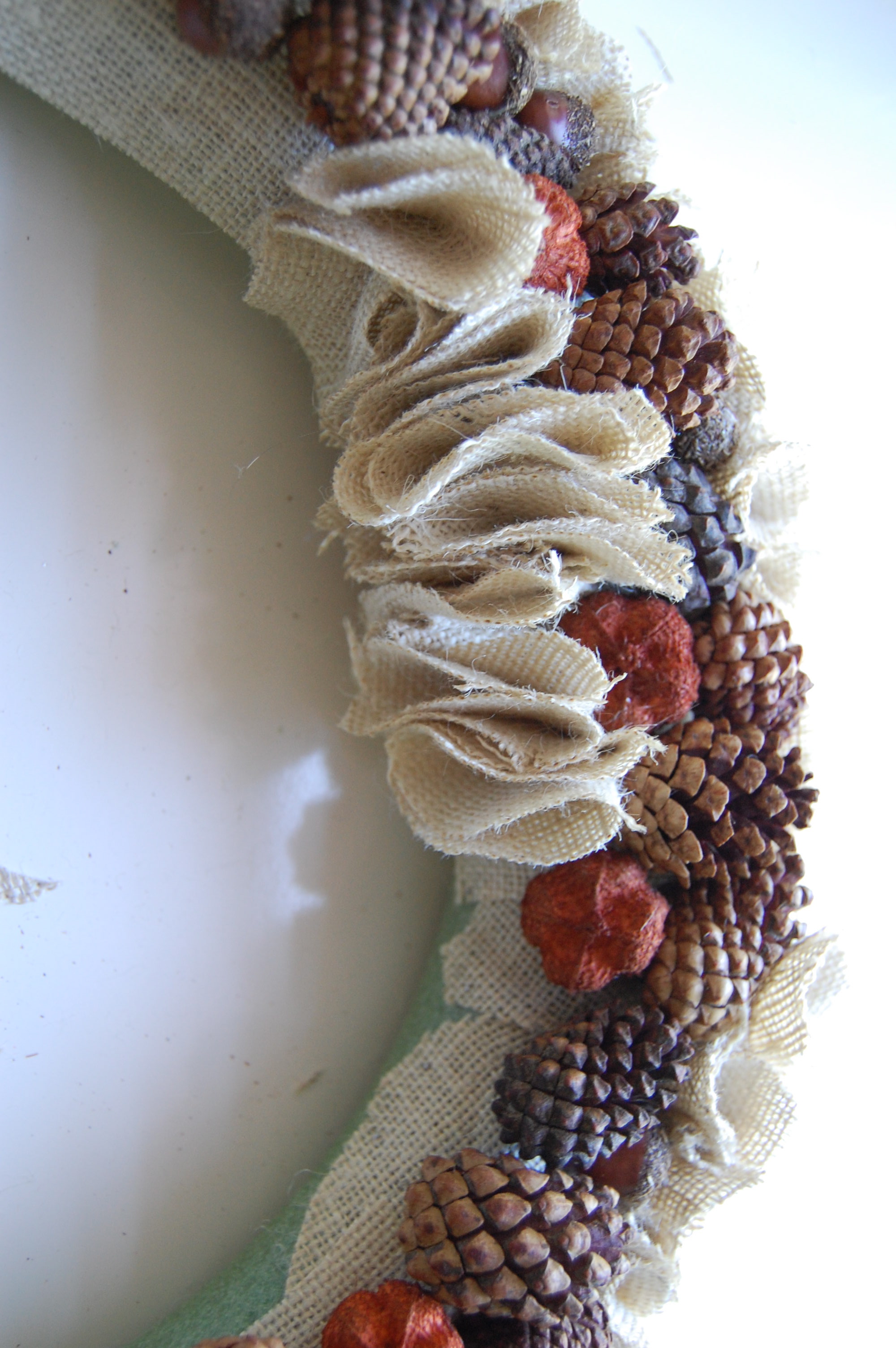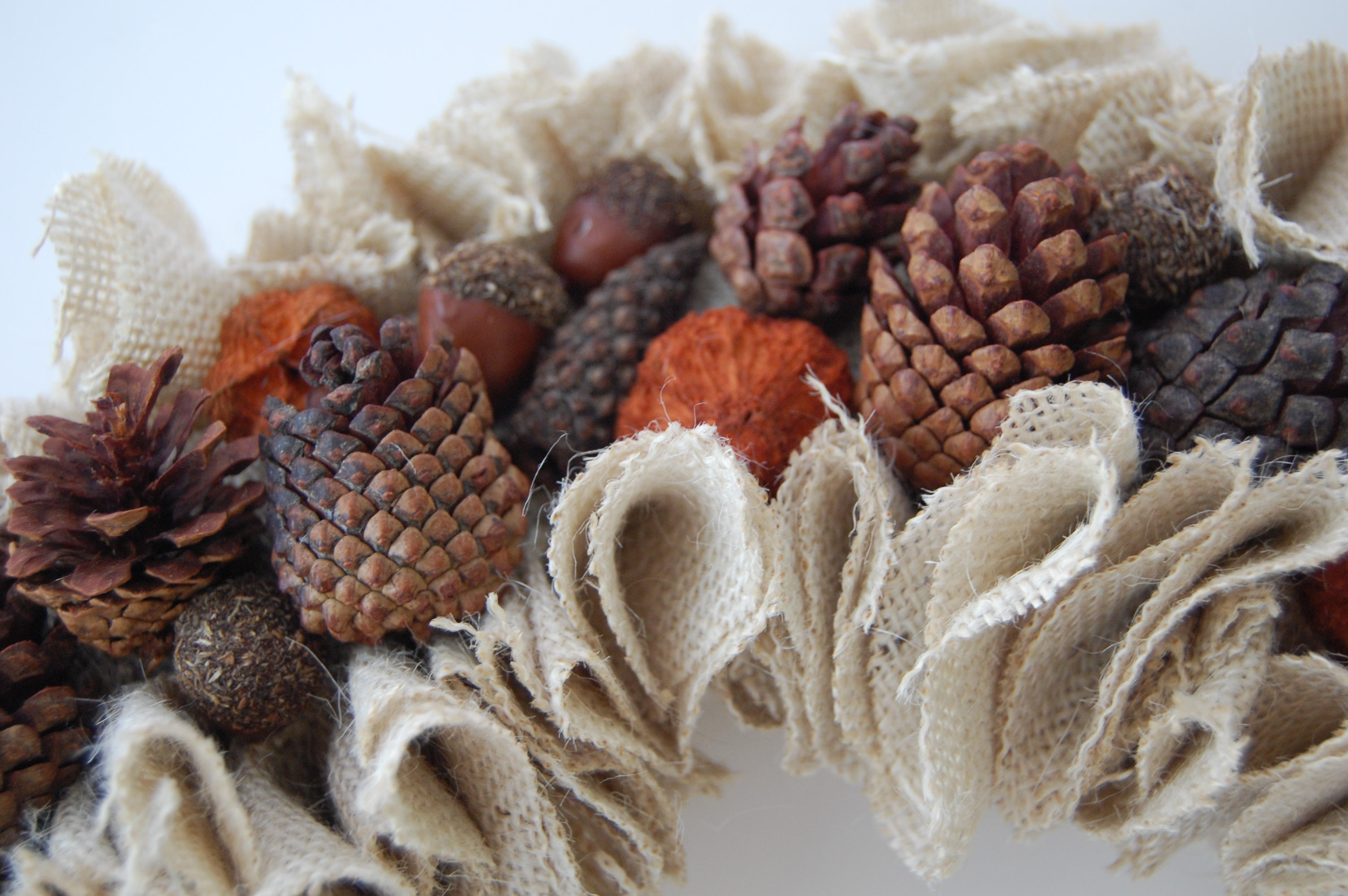 When it was all finished I just used a piece of jute to hang it in front of my mirror. I could have hung it on my door but I wanted it to be in a space where I could really enjoy it!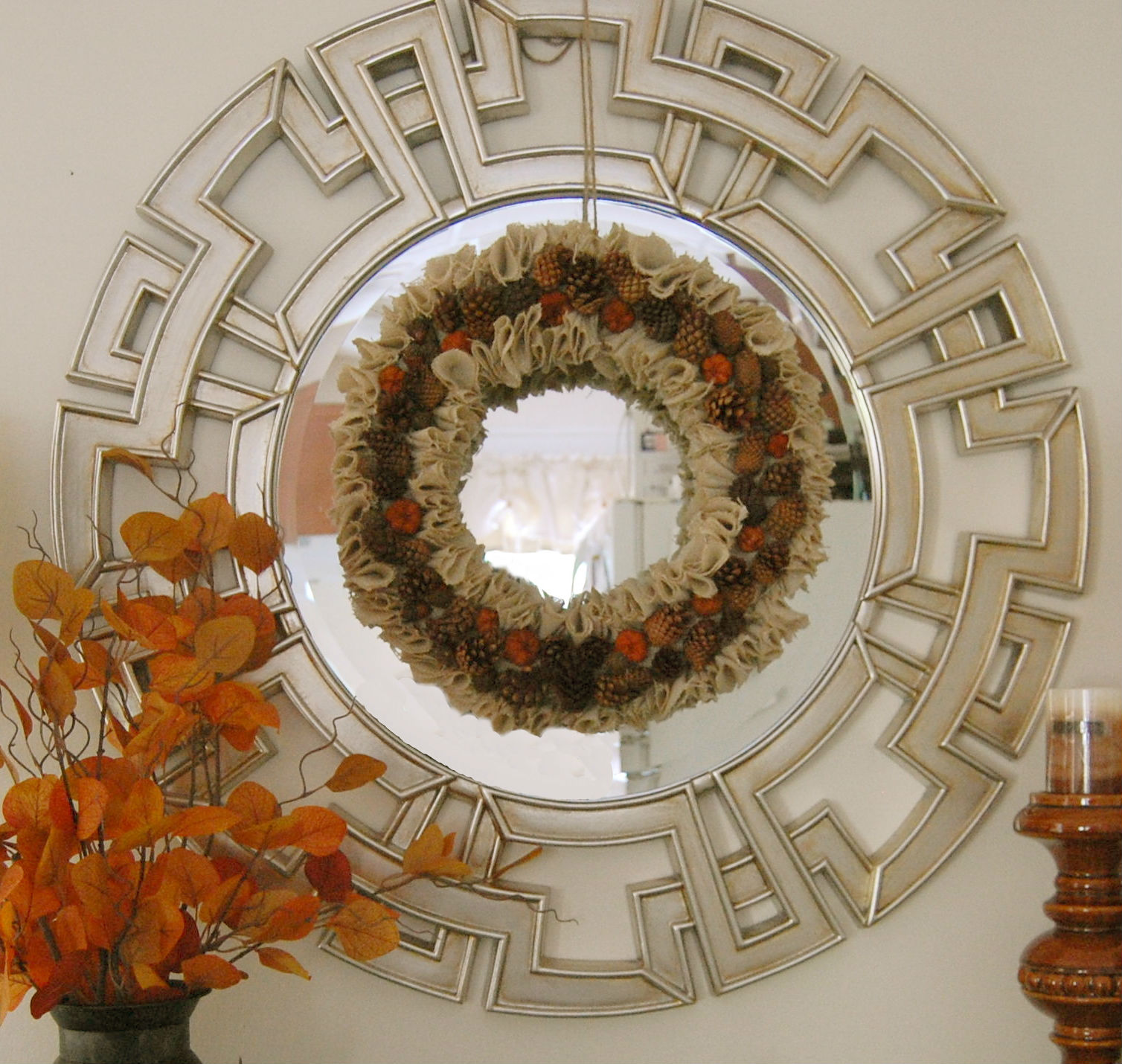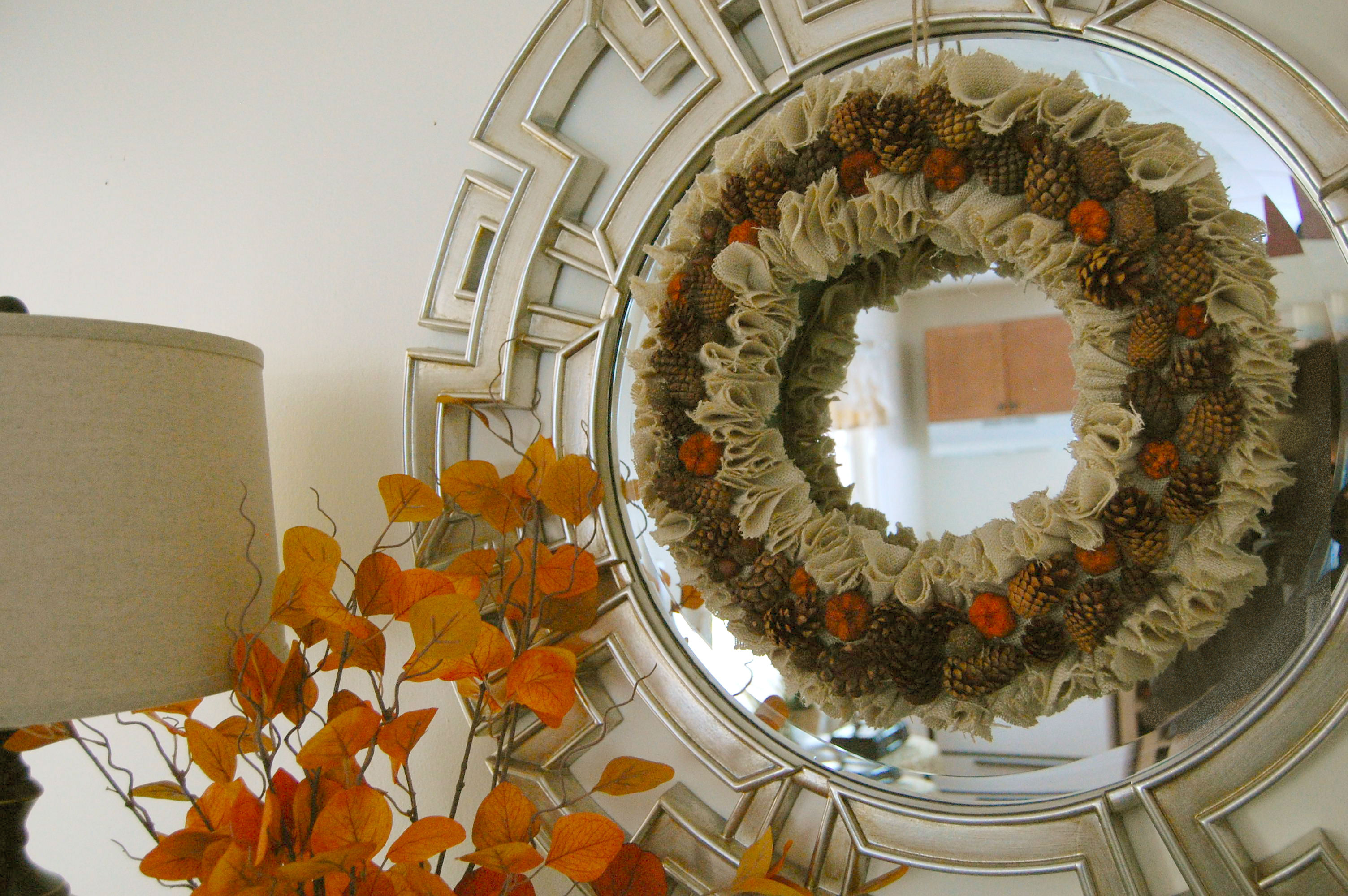 Have you started decorating for Fall?