Ever since I nixed the kitchen table for the console I've been so excited to decorate for the upcoming holidays! I've never had a good space to really work with so I usually just went nuts on my TV stand. Not this year!! Now I have the perfect space to add some fun Fall decor. Here's what Miss Kelly looked like when I first started styling her: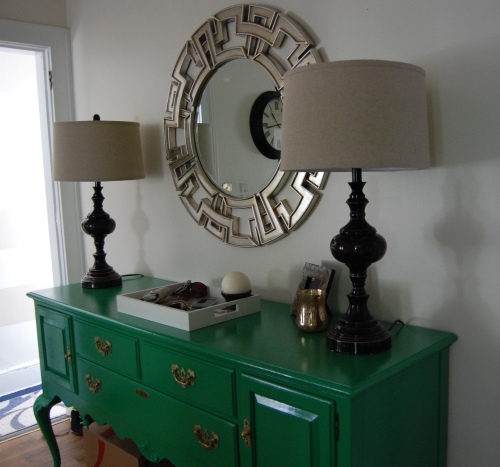 And here is what she looks like now: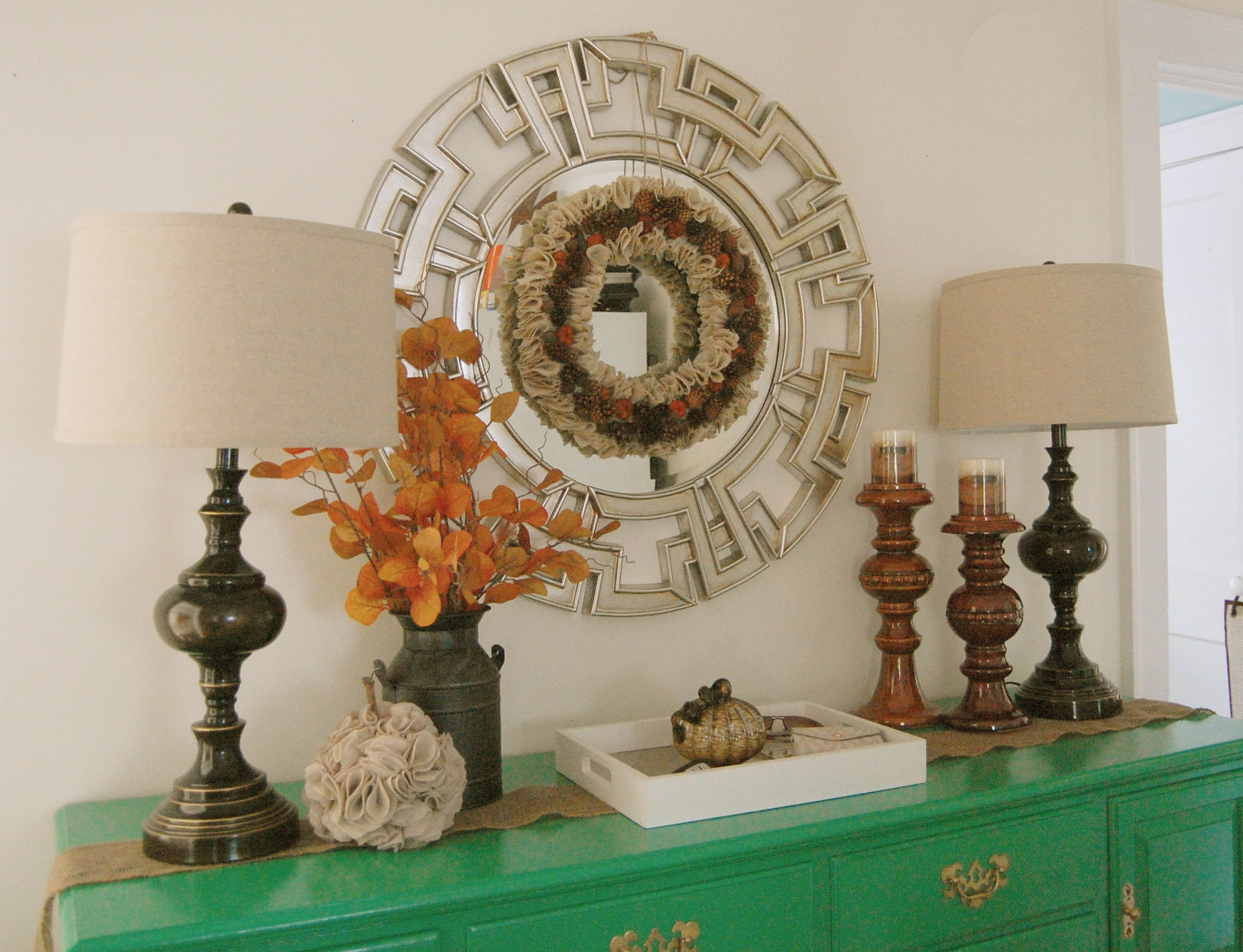 I only added a few things but they made a big difference! I started with a burlap runner across the whole piece and candle holders that I found in the clearance section at Michael's…they cost $2.99 and $3.99!! My favorite thing about them is how they mimic the shape of the lamps.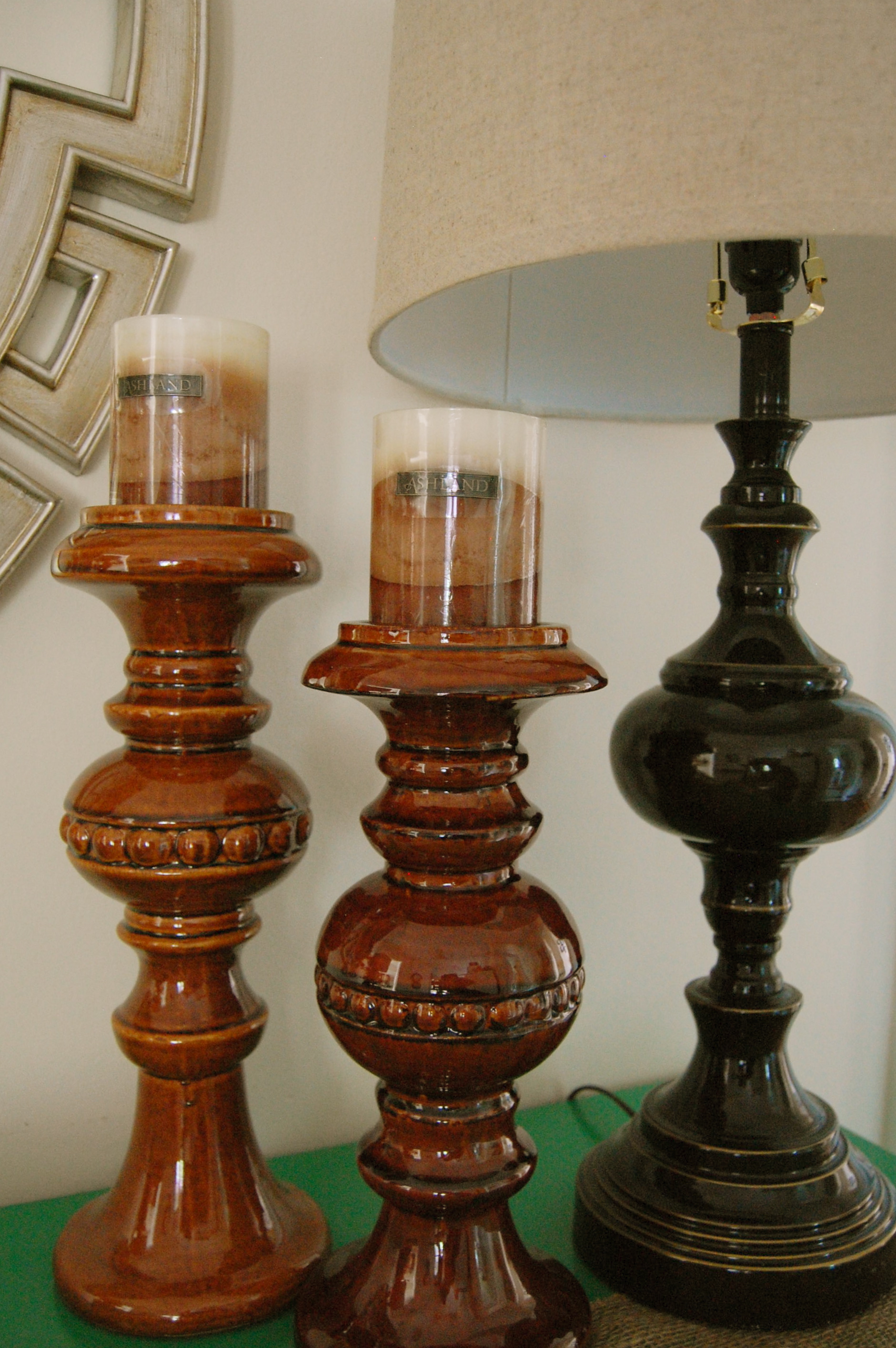 I also used an old container that I had and filled it with some Fall leafs also purchased at Michael's with a coupon and I made a felt pumpkin! I'll be sharing a tutorial on how I made it on Thursday!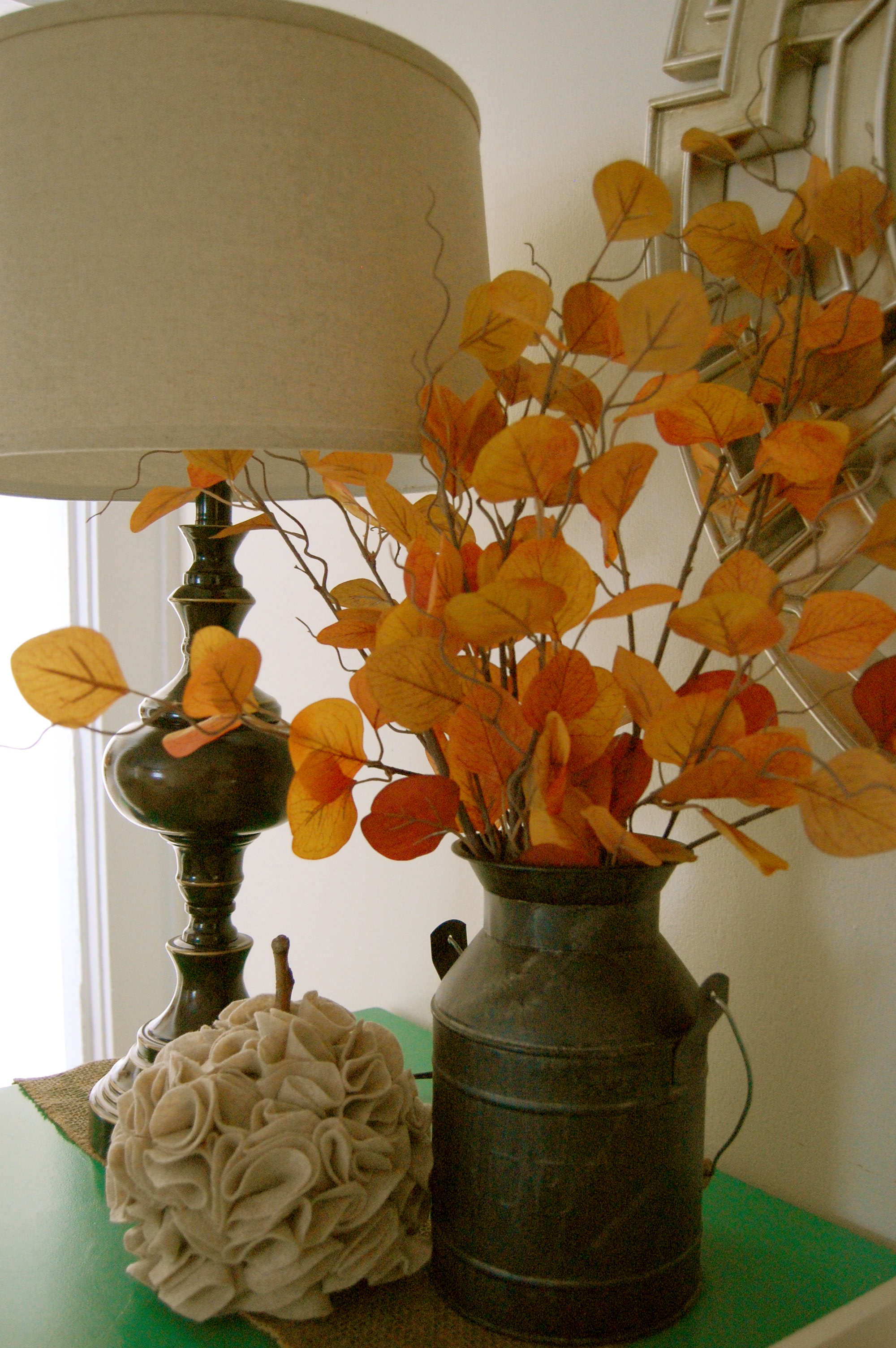 The drop tray that I use for my wallet/keys/mail got a simple little makeover as well! I used gold glittered scrapbook paper that I already had and placed it under the glass and put a cute glass pumpkin that I purchased at HomeGoods in the middle.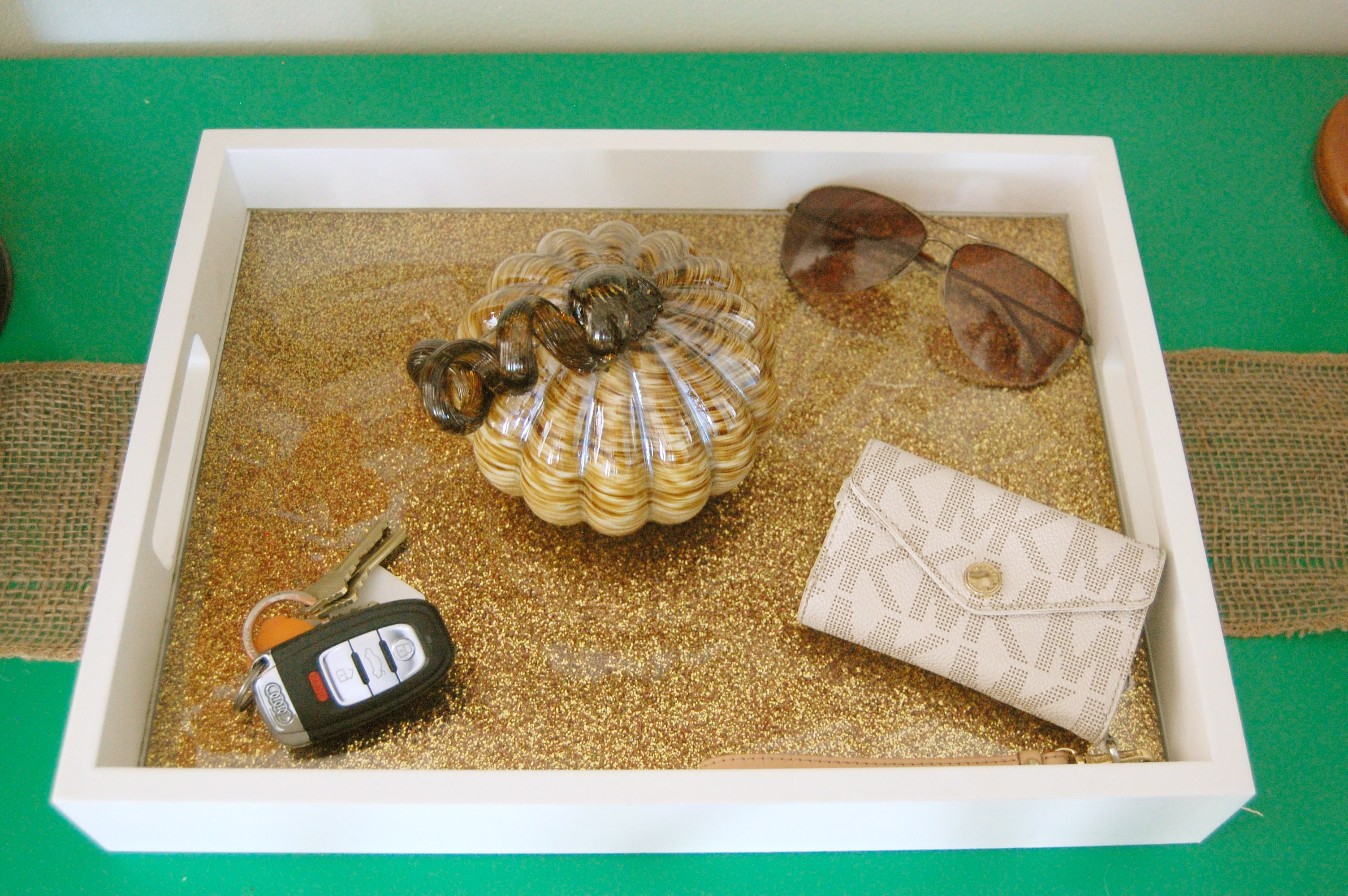 And last but not least my favorite creation this season: My Fall Wreath!!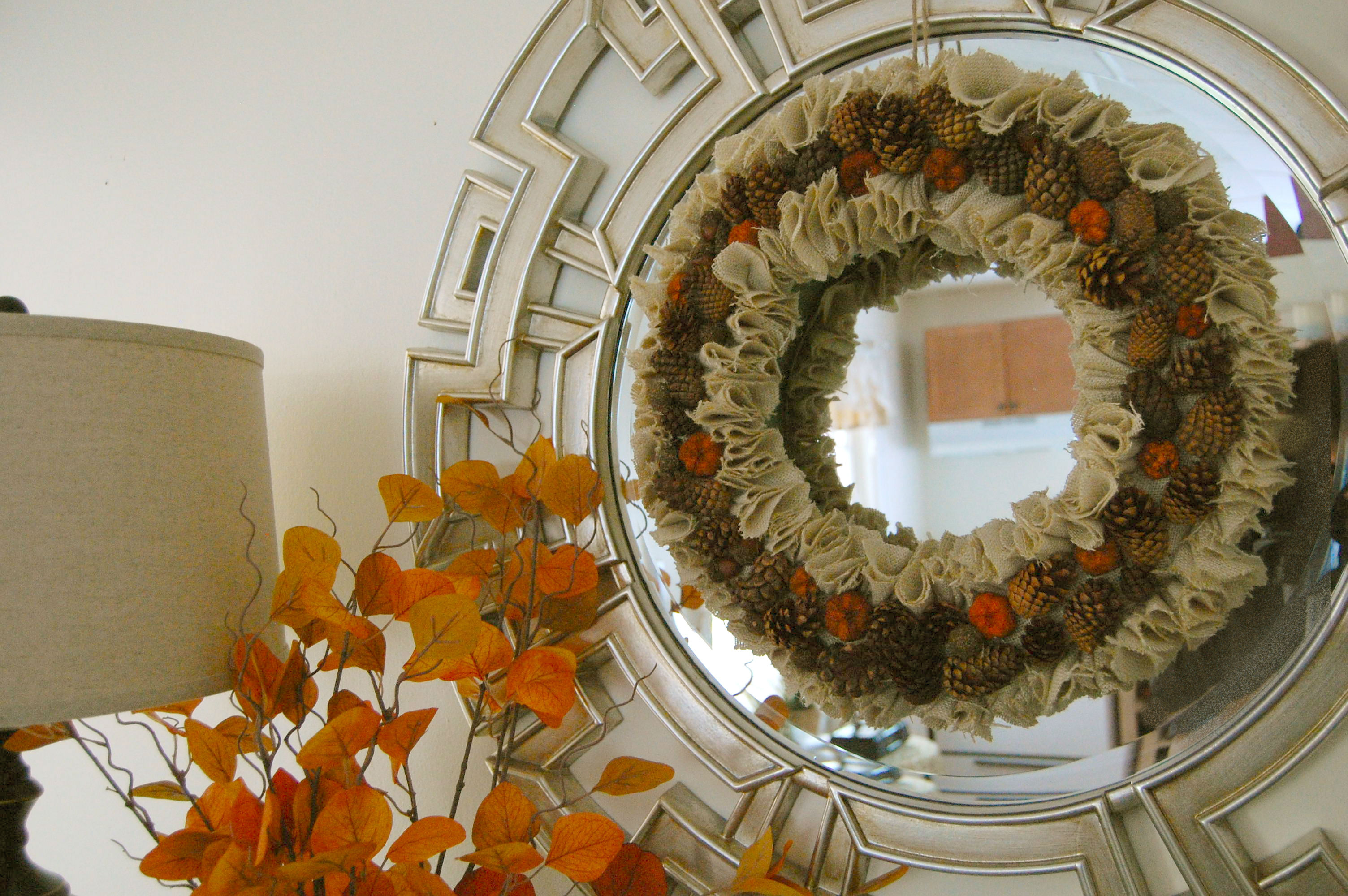 I love how it came out considering it looks exactly how I had imagined it when the idea came to me. The pine cones in the middle are also scented so not only does it look cute but it smells good too!
This space makes me so happy when I walk in but I have to admit…I can't wait for Christmas now!!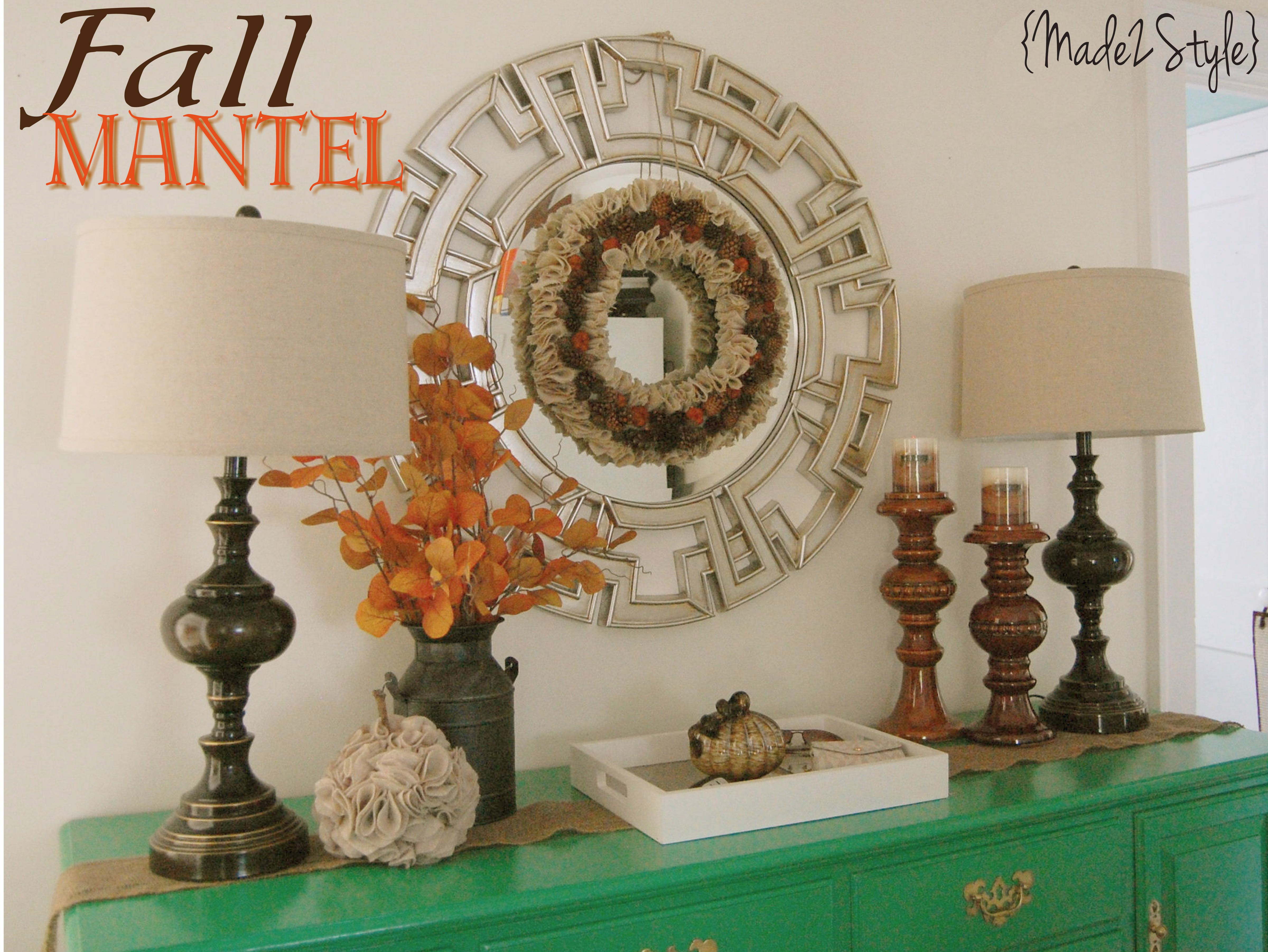 I'm linking up to: