I don't know what it is about burlap but I can't get enough of the stuff.  I love the natural texture and even though it is very shabby chic and I am not a shabby chic person I still love it! When I was working on my fall wreath I also had the idea to make a mini one from a small vine wreath I had.  I had seen tons of wreaths with cute fabric rosettes and with all the burlap I had it was the perfect opportunity to make yet another wreath.  The rosettes are super cute and can be added to so many things! Here are just a few places where they can be found: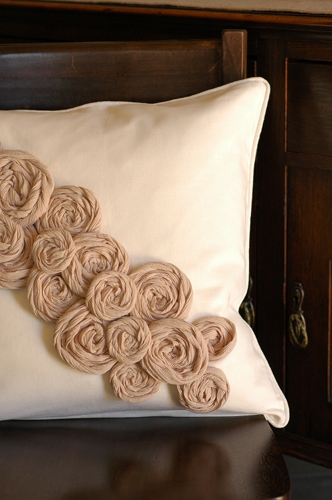 Source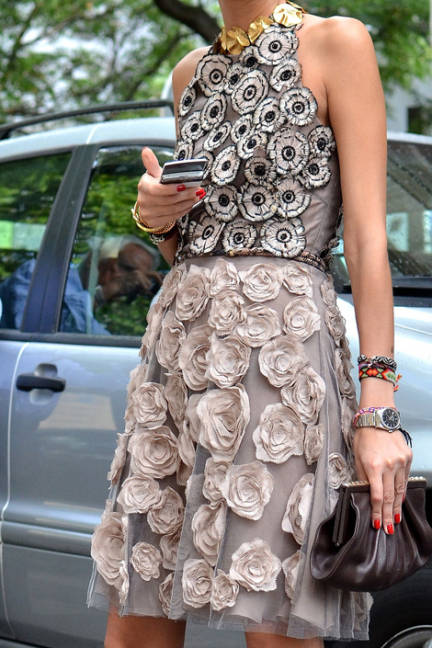 Source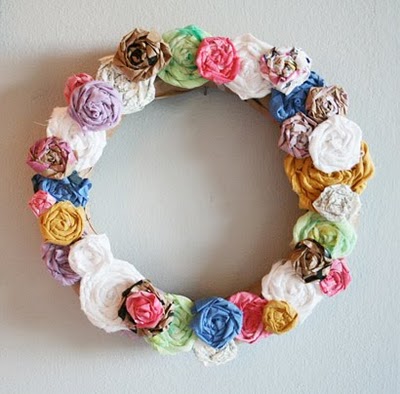 Source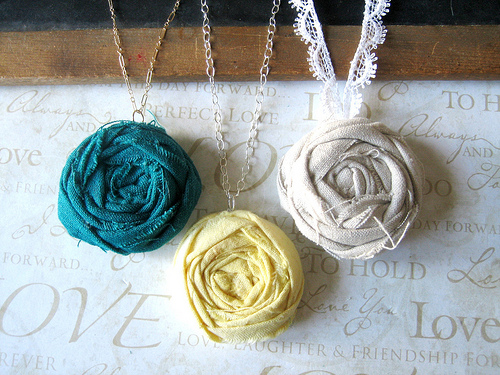 Source
I found a few tutorials online but they all called for making a knot and then wrapping the fabric around but I found that it didn't work on the burlap so here is what I did instead.
Supplies:
burlap cut 3″x 22″
scissors
felt
hot glue
I started by cutting out my fabric strips. About 22″ long and 3″ wide.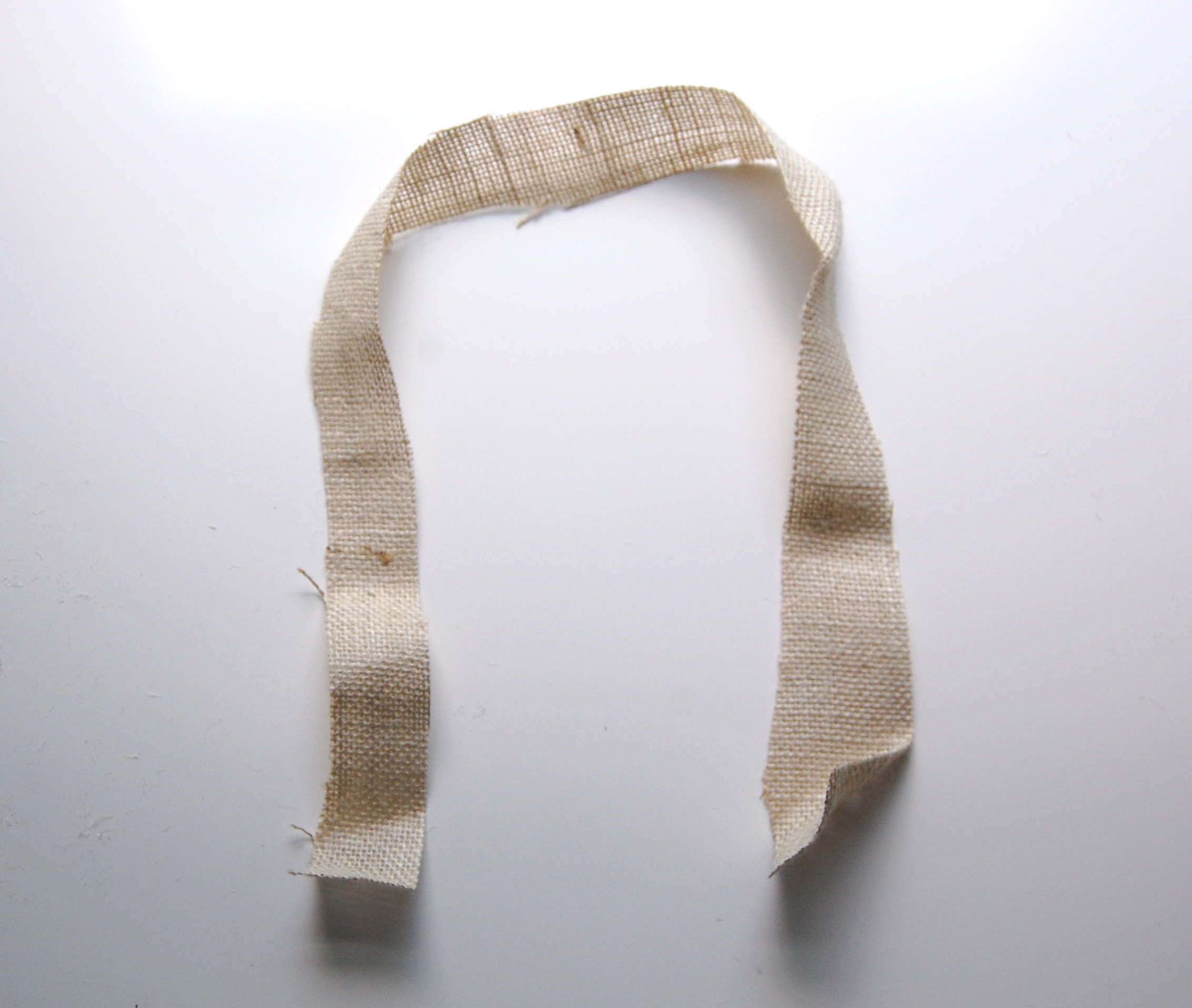 I began the rosette by folding one of the tips in half (length wise) and then rolling it around about 3 times.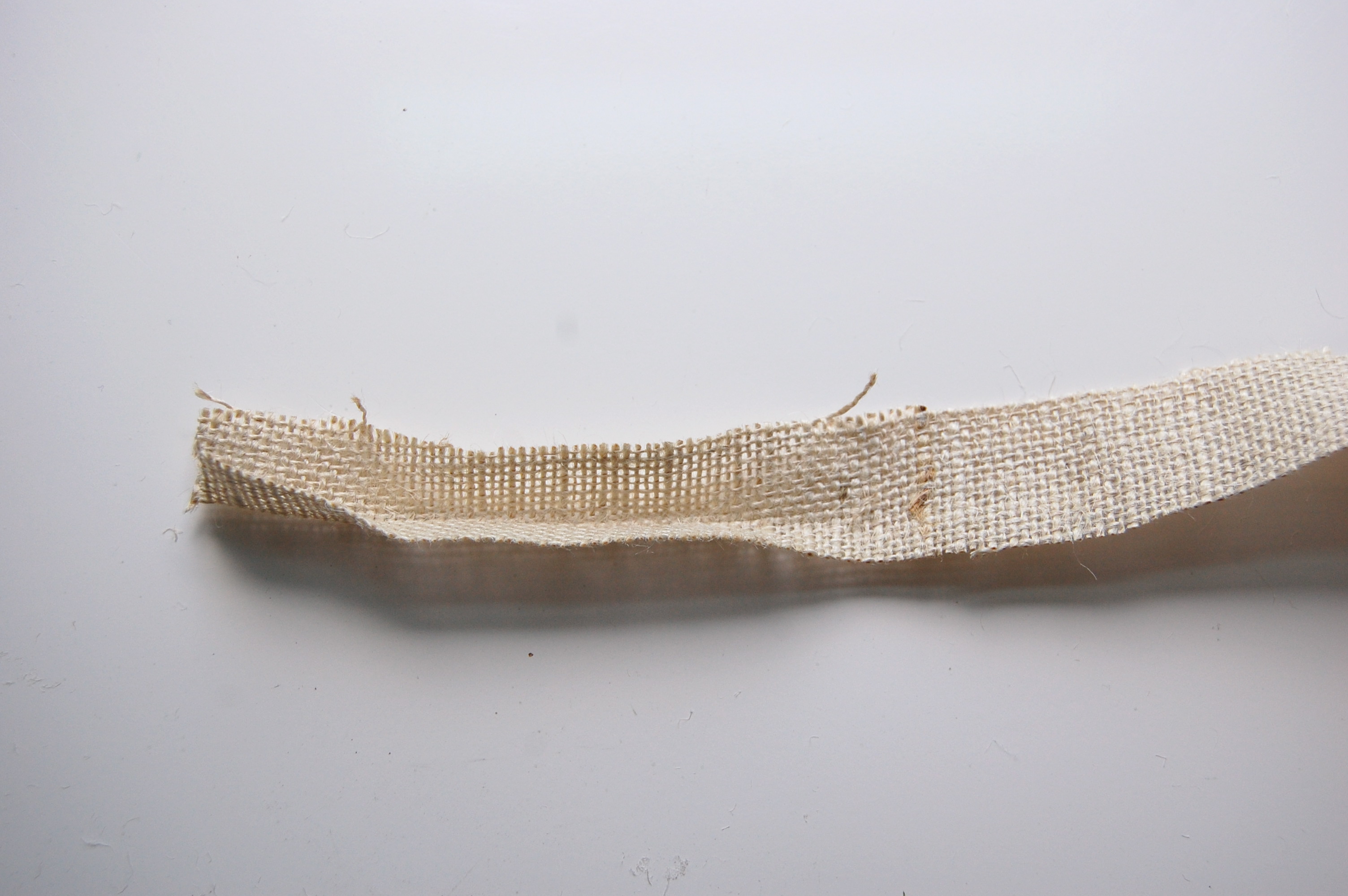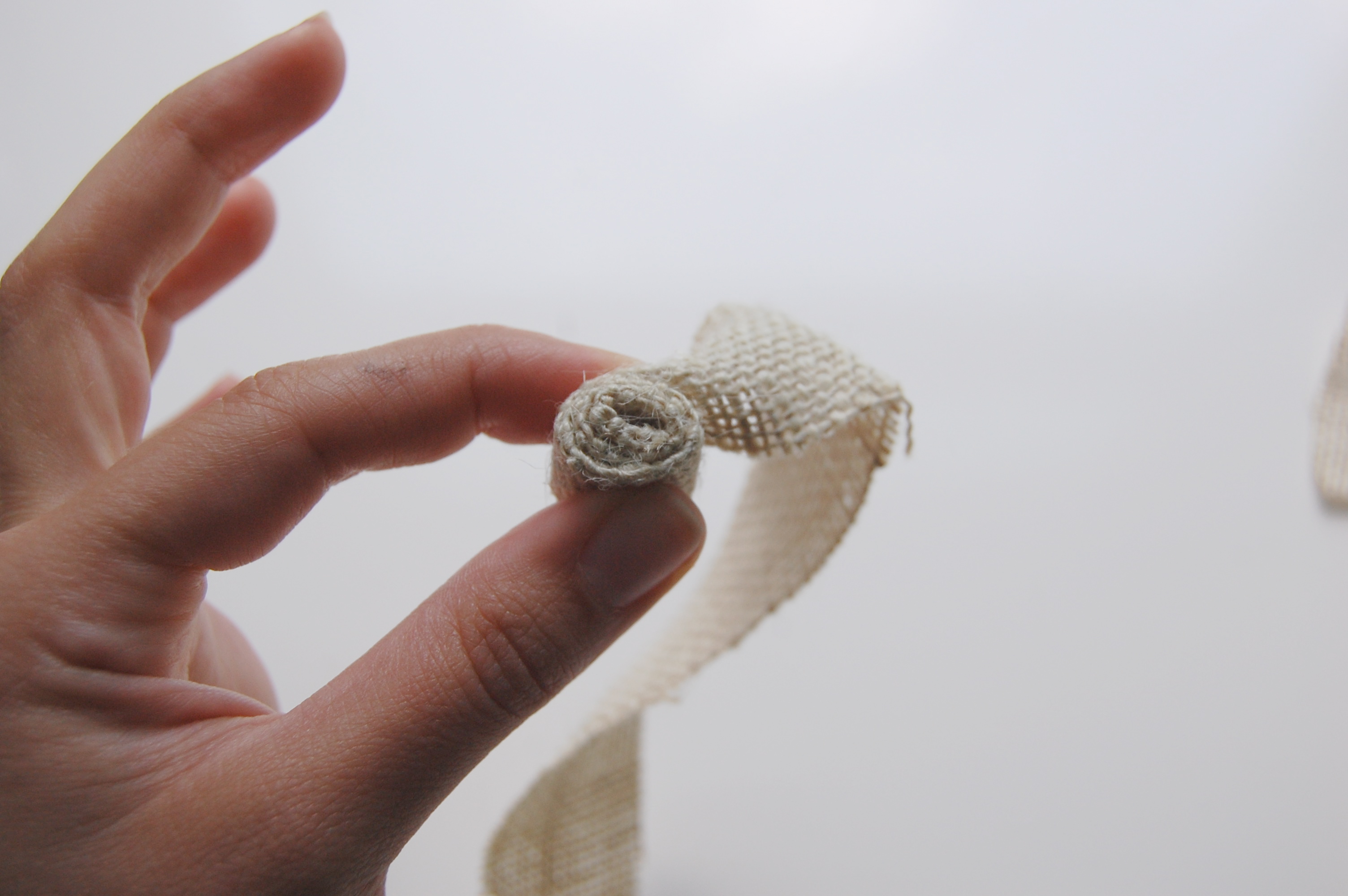 Next I started twisting the rest of the burlap while wrapping it around.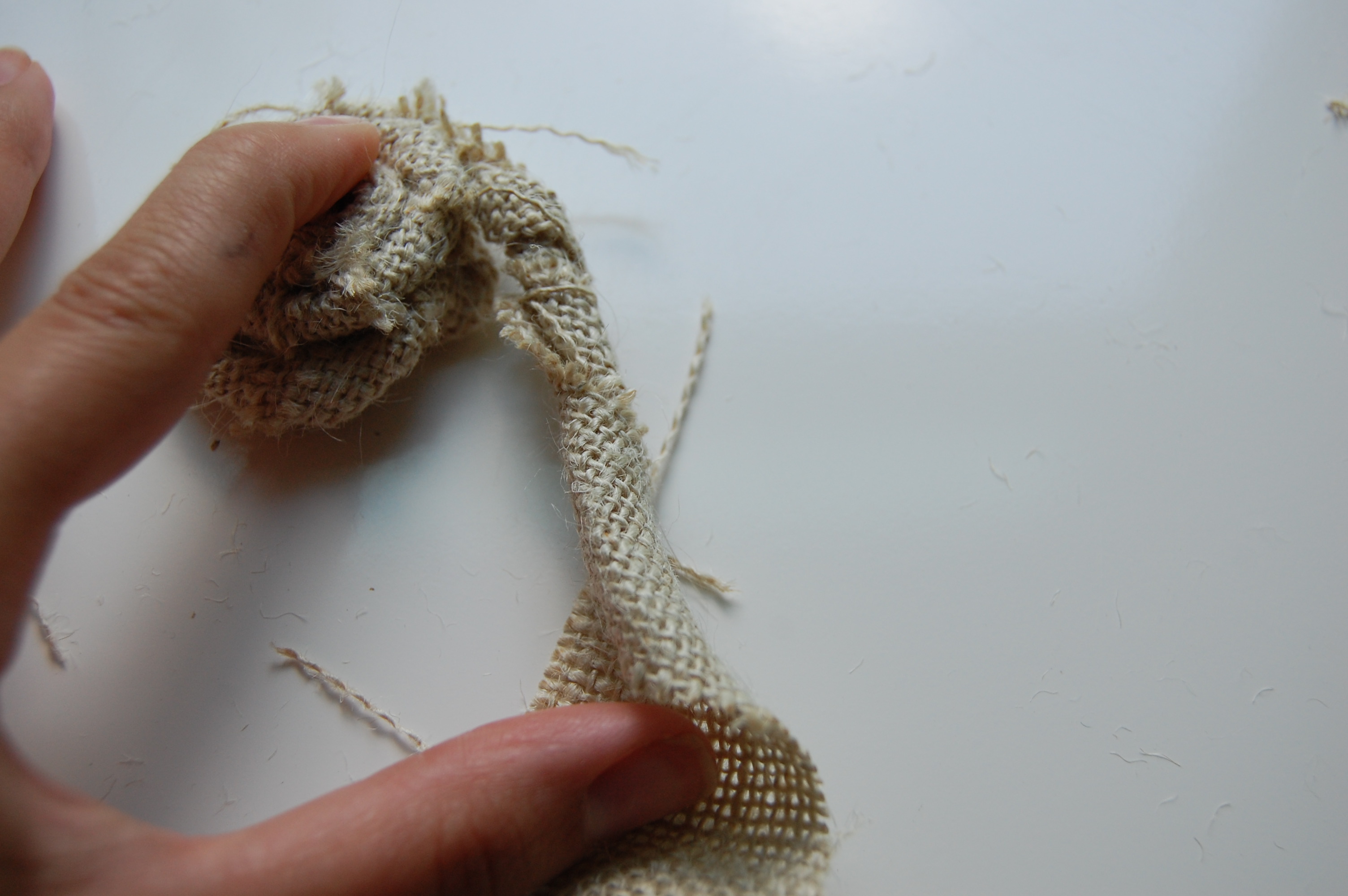 Once it was all wrapped around I glued the end to the side of the rosette then glued the bottom of the rosette to a round piece of felt.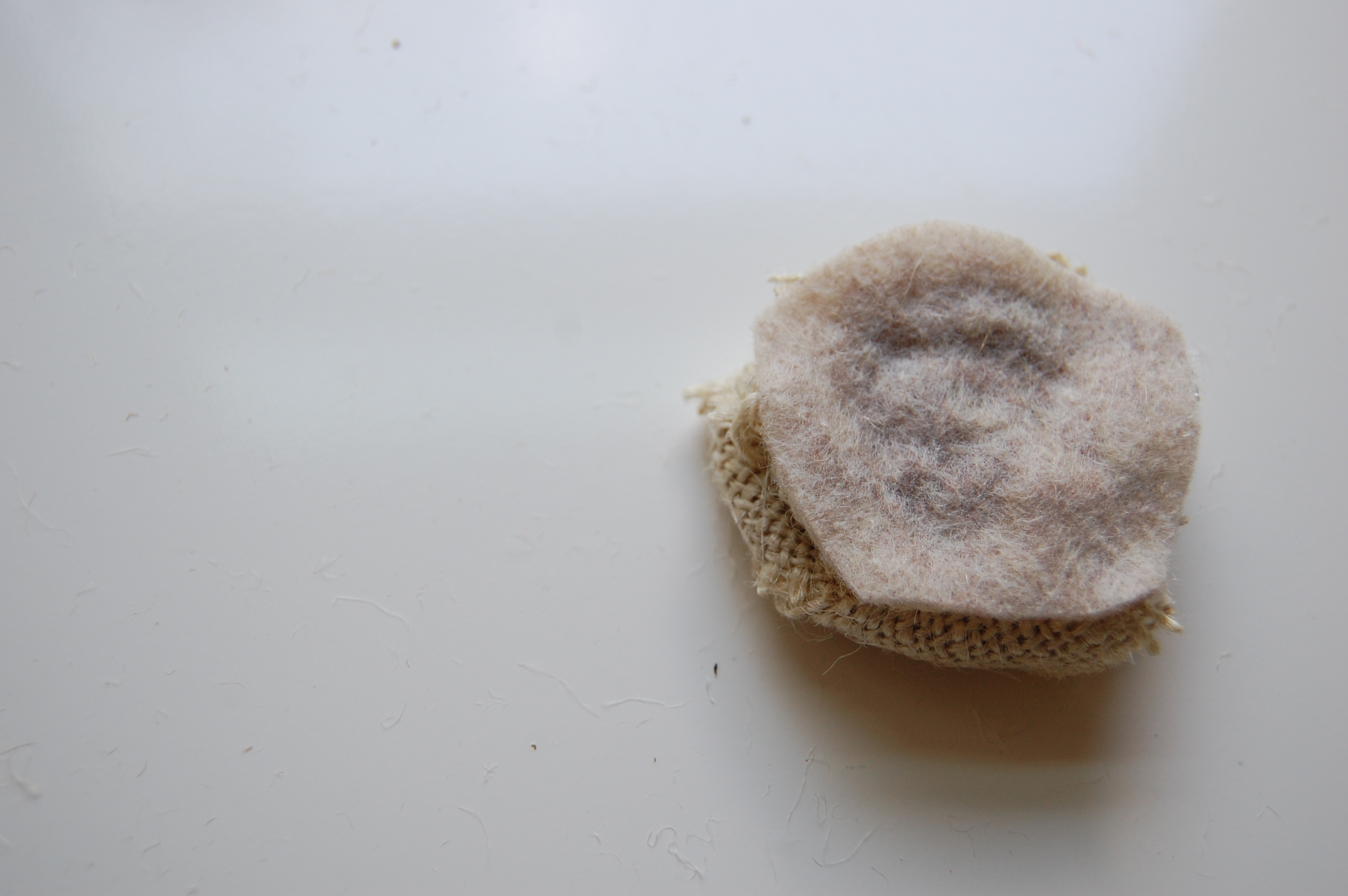 Here it is in all it's glory! How easy was that!!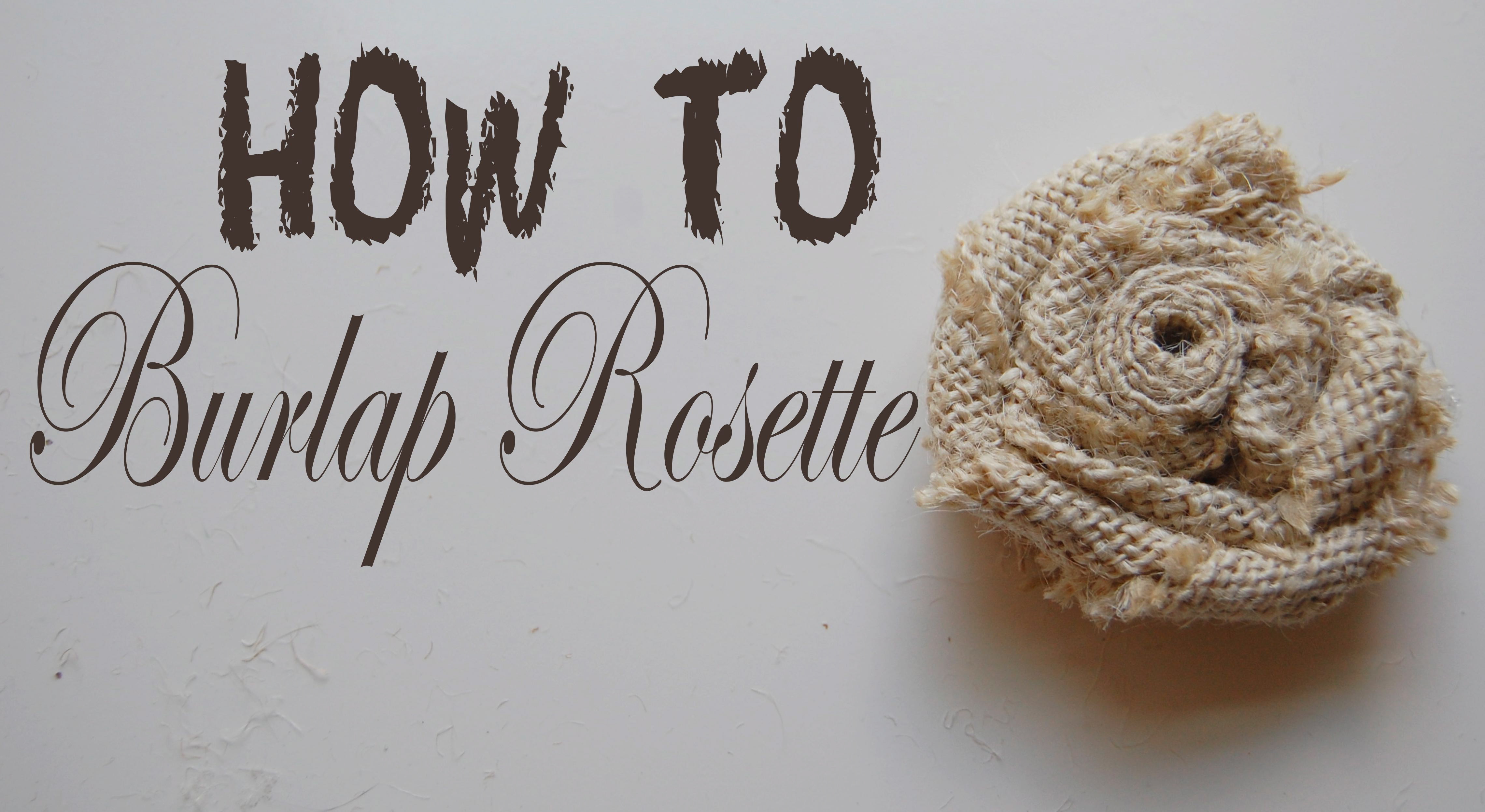 I made a bunch of rosettes and used some leftover acorns that I had and hot glued them to the vine wreath that I had. I also wrapped some jute around it to add a little bit more texture and interest.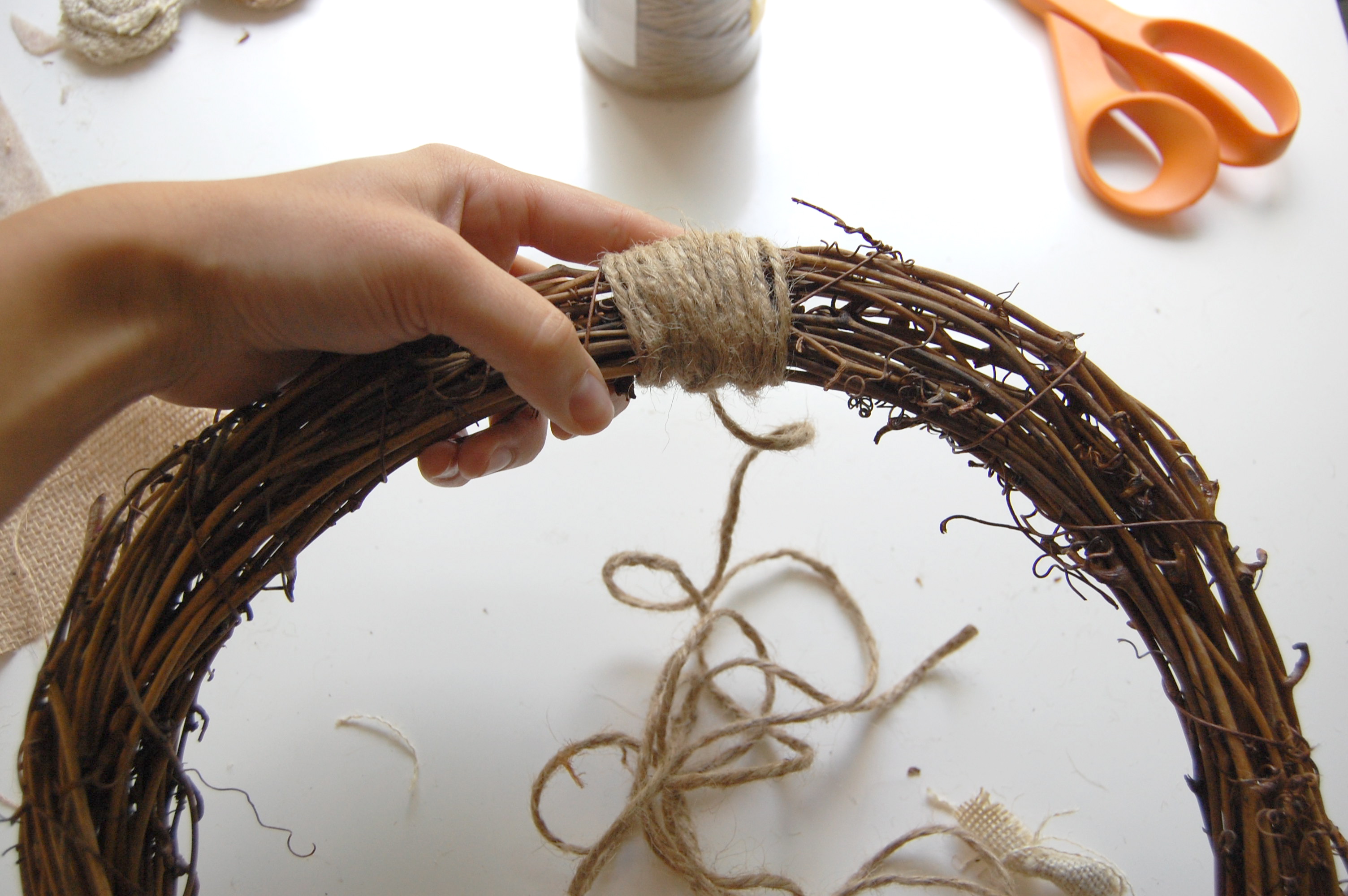 I honestly had no place to hang this and because it was a small wreath it looked awkward on my front door. Where it did work was on the inside of my front door in front of the mirror (what is it with me hanging wreaths on mirrors?) Why is there a mirror on the inside of my front door you ask? Well my door has one of those little rectangle windows and it grossed me out that someone could just look into my place whenever they felt like it so when I first moved in I had replaced the bathroom vanity and hung the mirror/door from it in front of the window. It kept the window closed and allows me to do one last check before I leave! Enough of that though…here are the rosettes on display!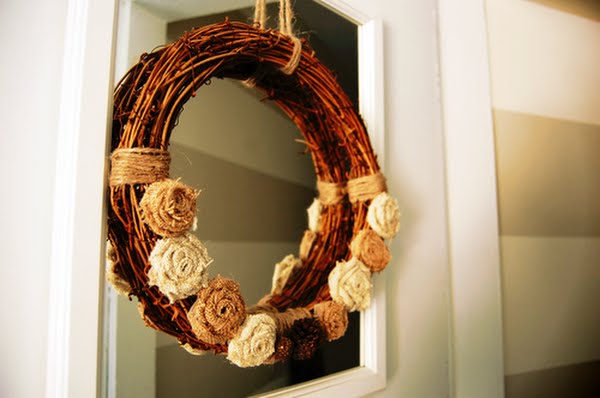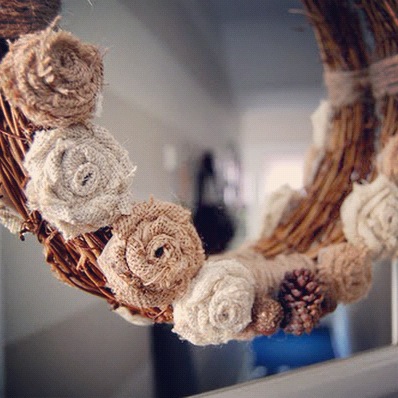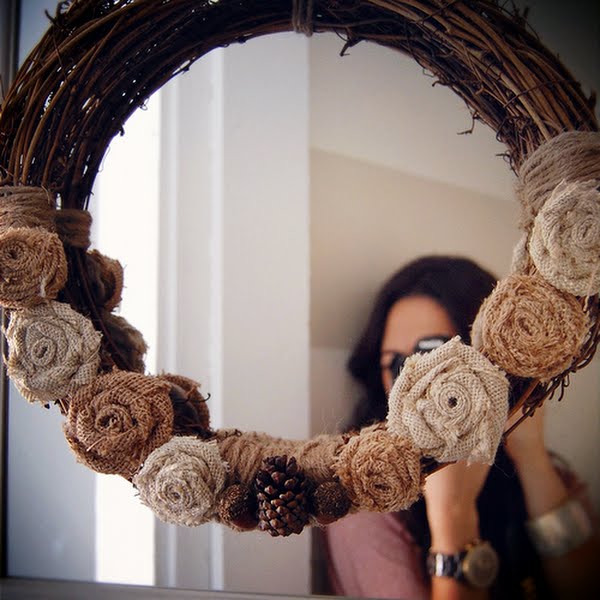 Peek-A-Boo
Have a fantastic weekend!!