When I was planning the decor for my cousin's beach theme surprise party I of course searched the web for inspiration.  I had come across this sign and knew I had to duplicate it.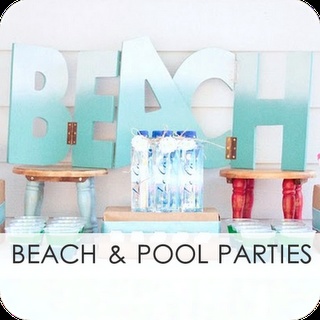 I hit up Michael's for my letters and if you've ever gone shopping for letters you can only imagine how I was rummaging through the pile looking for the oh so popular E. Thank God I found it or else this project would have been a huge fail! The letters I purchased were white so all I did was use a sand color and a blue color to achieve the look I was going for.  I painted the bottom blue and the top sand with a sponge paint brush and had them meet in the middle.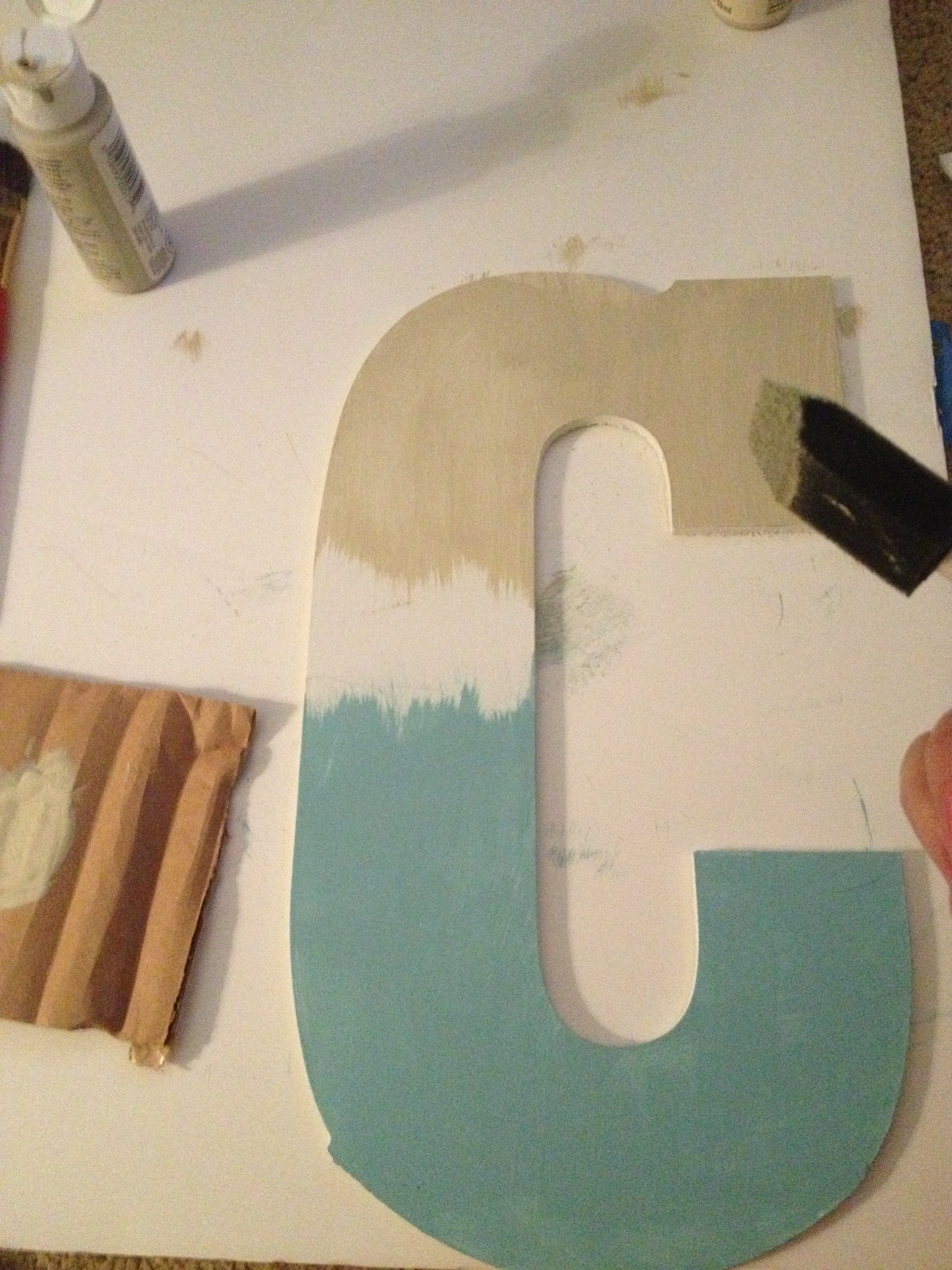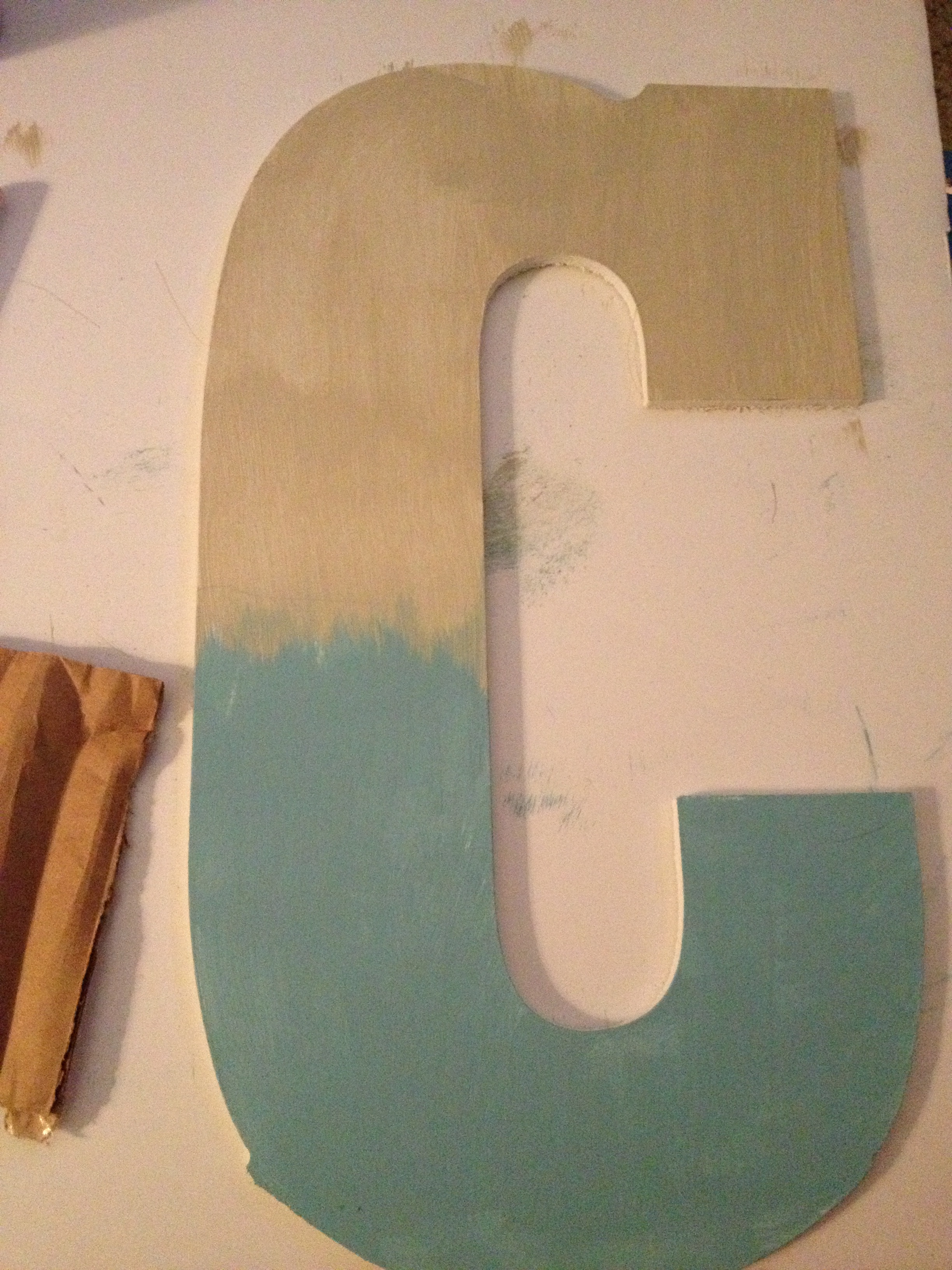 Once the colors met I took a dry brush and just went back and fourth to soften and blend them together.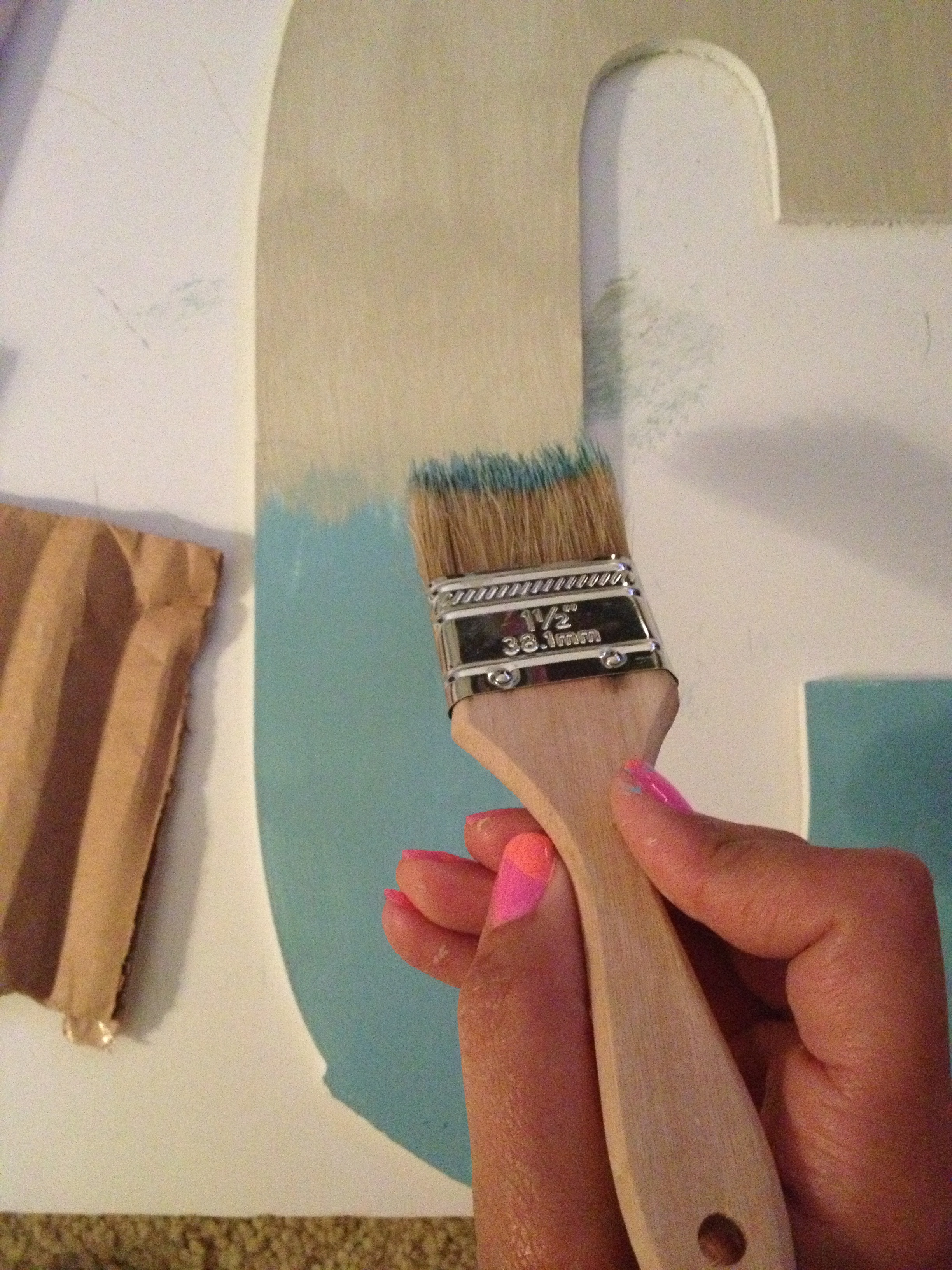 After one coat.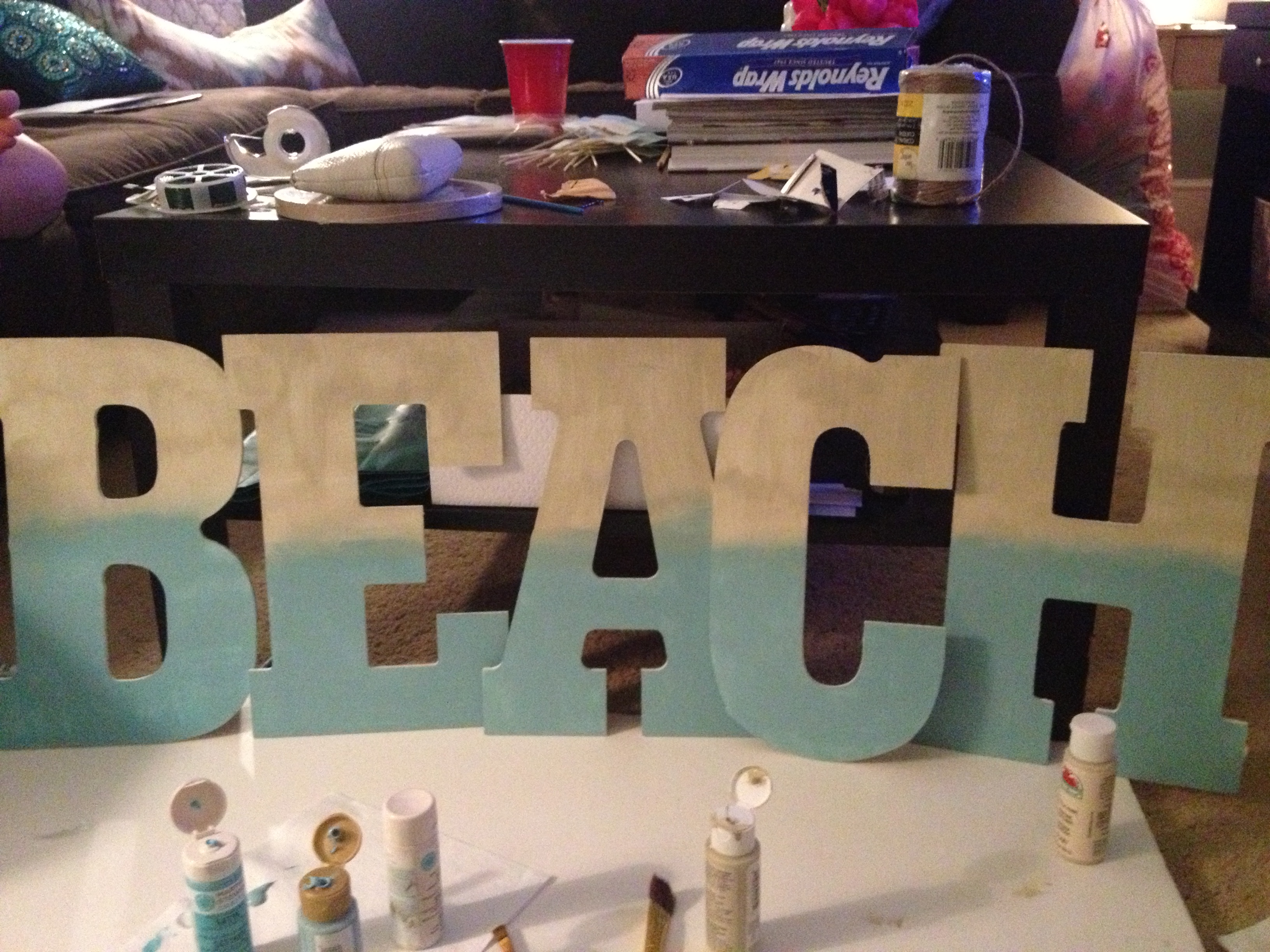 The day of the event I had to figure out how I would get the letters to stand so I made some makeshift stands out of cardboard and hot glue.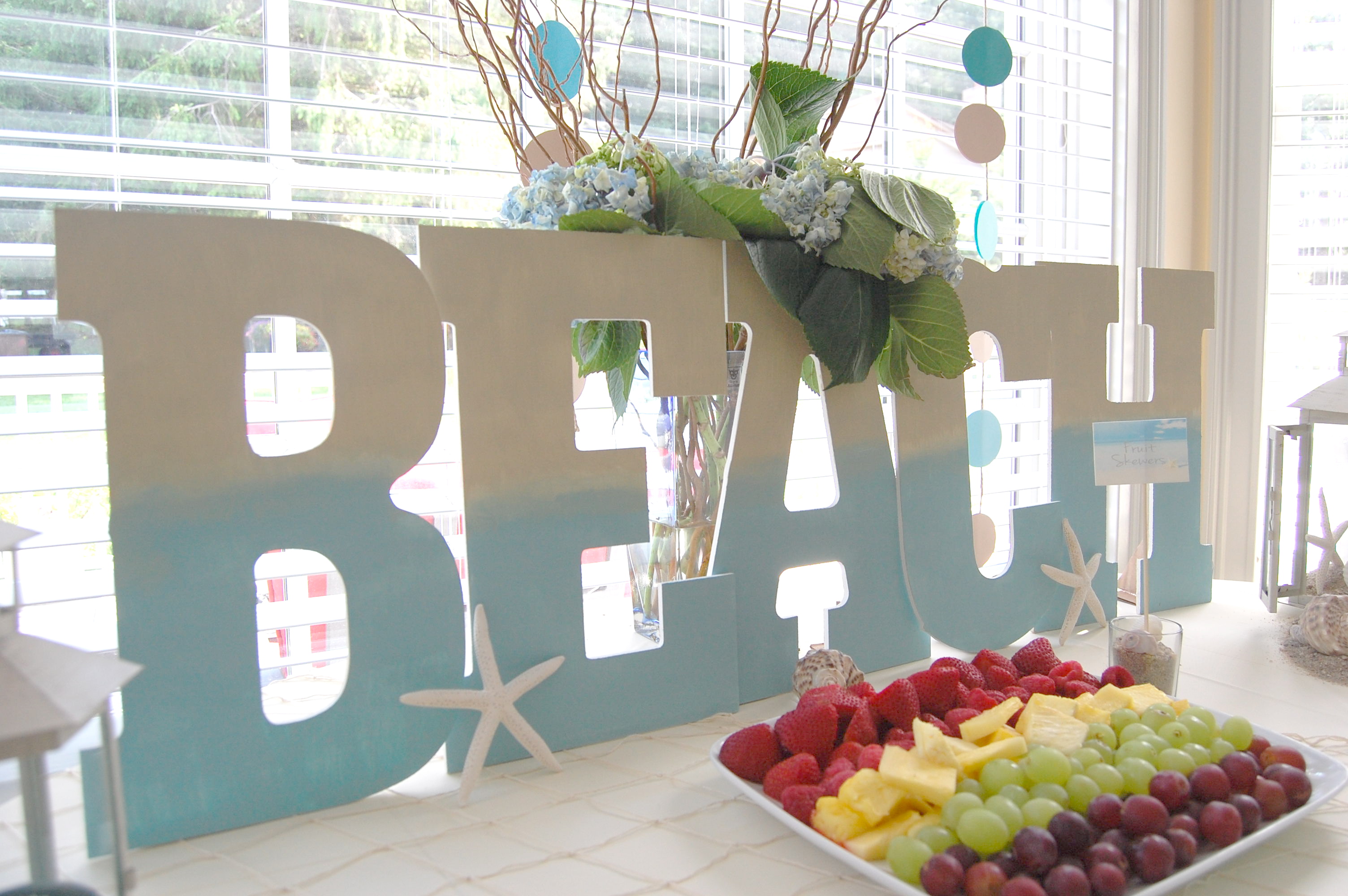 Thanks for stopping by!
Don't forget to subscribe in the sidebar!!