Ok guys, I've got the easiest craft for you today! So easy this just might be the quickest and shortest post I've ever written. When I was planning the Beach Party I wanted to use as much material that I had on hand as possible. The one thing I had a lot of were these wooden boxes that I had used for this bridal shower. I knew they would be perfect to hold the utensils but I wanted to add a little flair to them so I thought about writing a catchy little phrase. Since I can be a perfectionist I didn't want to free hand it so I simply printed out the phrase on paper to help me.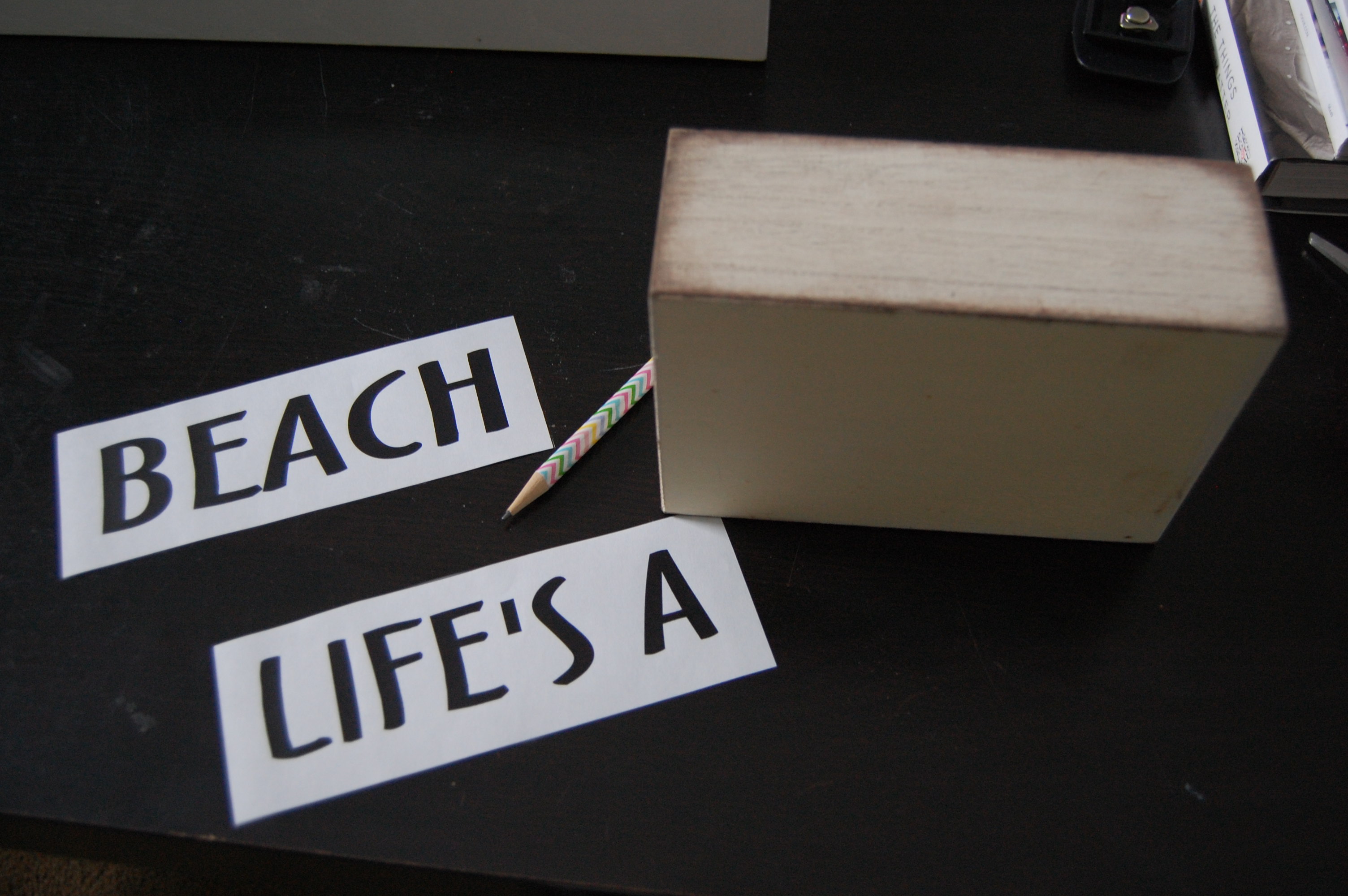 I placed the paper on the side of the box and then traced over the letters making sure to add a little pressure.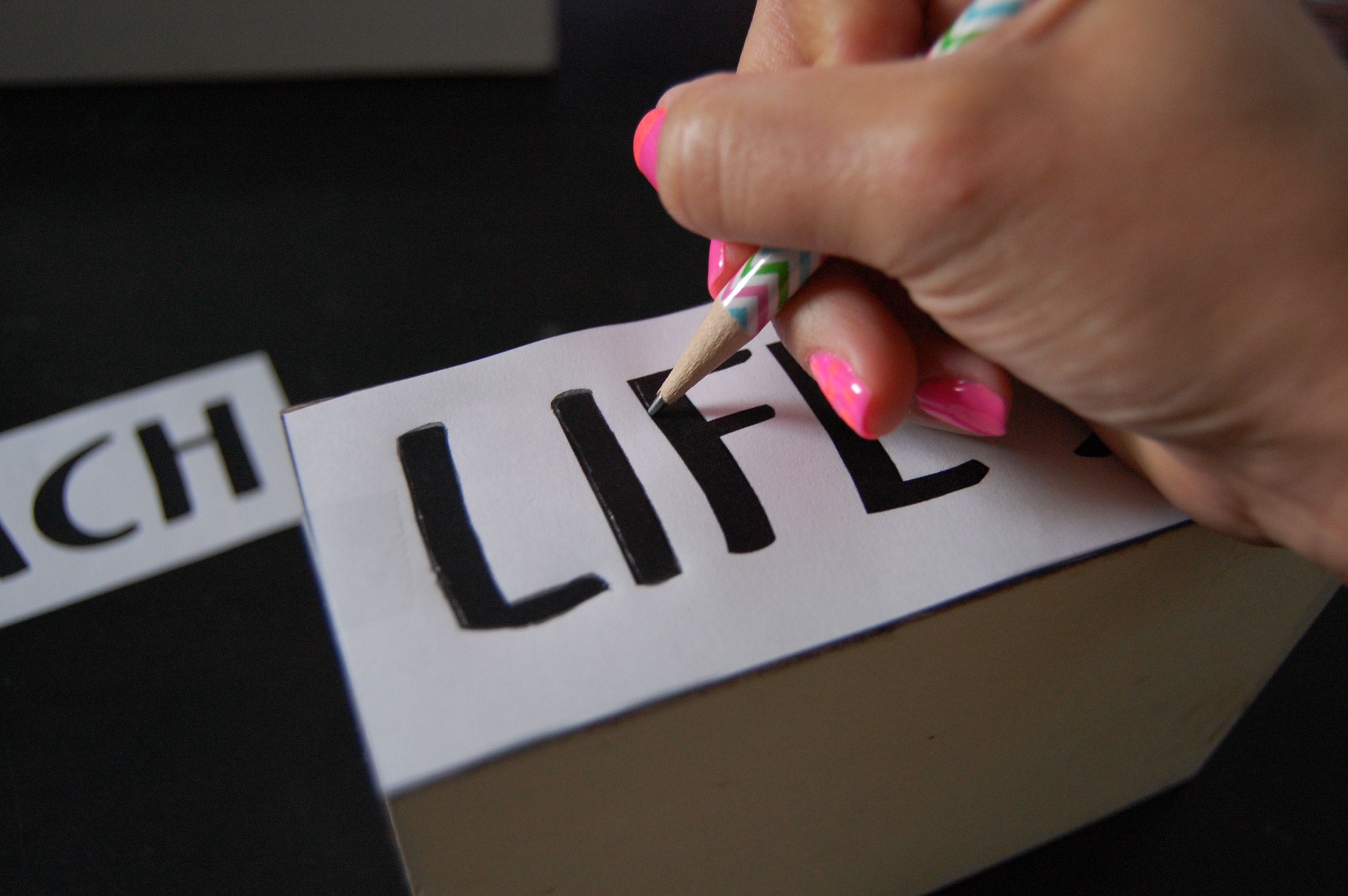 Once I lifted the paper I had my guide and I went in with a small paint brush to fill them in!
Thanks for stopping by!!