When it comes to food there really isn't anything that I won't eat but deep down I am a meat and potatoes kinda girl.  Awhile ago I had taken my first stab at pot roast and OMG it was so amazing! I had a craving for it this past weekend but I couldn't remember how I made it the first time. I have this tendency to look at different recipes and take different parts from each and create my own but I couldn't find the original recipes I had used…I mean how did I not pin it?? Luckily after some searching and pantry scrapping I figured it out and it may have been better than the first time! I made sure to write it all down this time and well hey I'm also blogging about it so now I'll never forget!
Ingredients
3 – 5 lb. beef chuck roast
3 Tbsp. olive oil
2 onions
big handful of baby carrots (about 16)

2 celery stalks

1 cup red wine 
8 oz. can tomato sauce
2 tablespoons red wine vinegar
2 tablespoons Worcestershire sauce
2 teaspoons sugar
1/2 tsp. salt
1/8 tsp. pepper
1. In a dutch oven, add the oil and get it very hot. Cut your 2 onions in half and brown them on both sides. Remove the onions and then brown the carrots and celery.  Once they have been removed sear the meat on all sides (Make sure you salt and pepper your meat generously before searing).  Remove.
2. Once everything has been removed from the pot it will be full of seared goodness! You'll want to add the rest of your ingredients now.  Red wine, tomato sauce, worcestershire sauce, red wine vinegar, sugar, salt, and pepper. Make sure you scrap the bottom of the pot while the juice is boiling.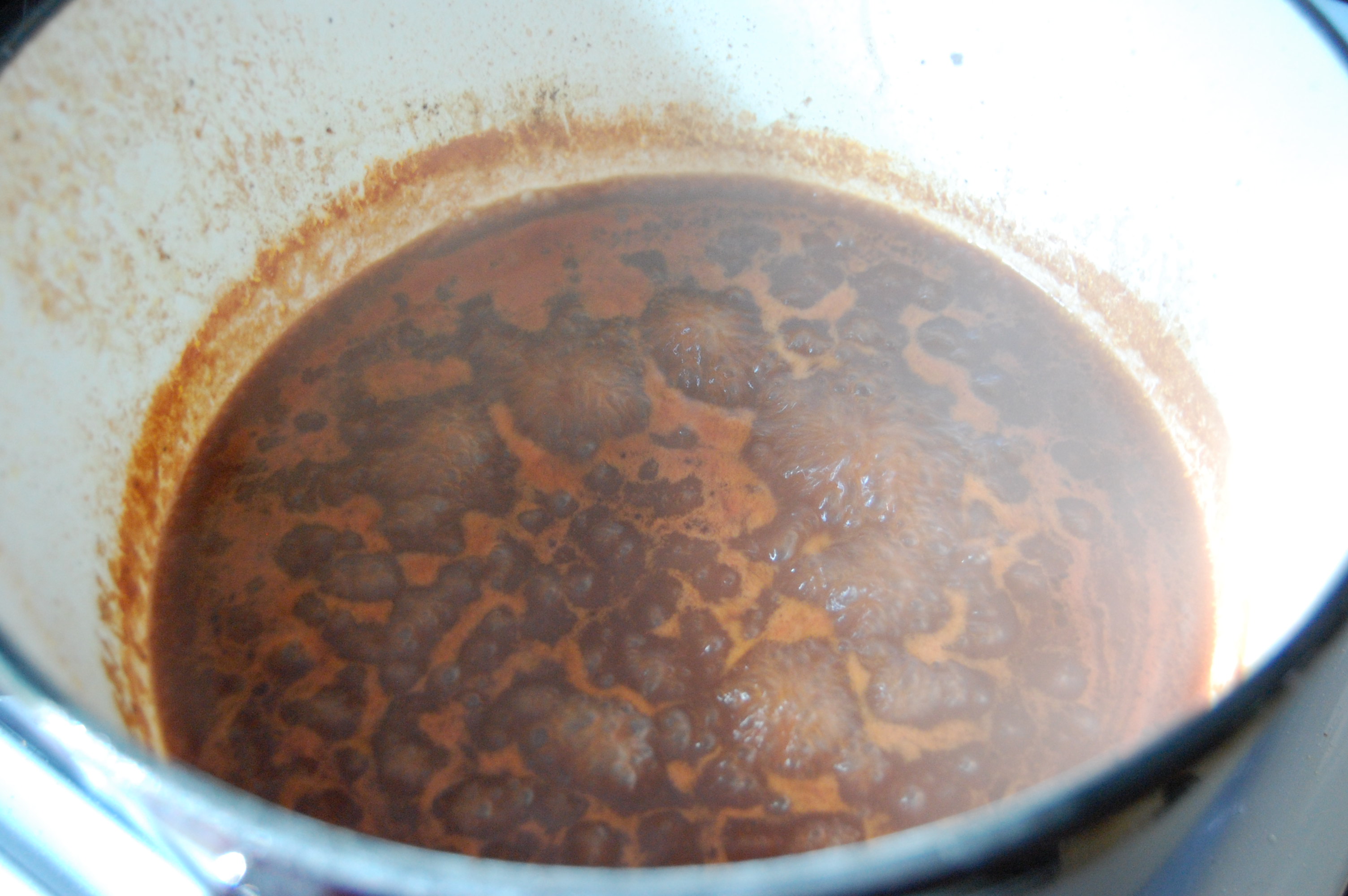 3. Add the meat and vegetables back into the pot (don't forget to cut up your onion). Pop on the lid and put it in the oven at 300 degrees.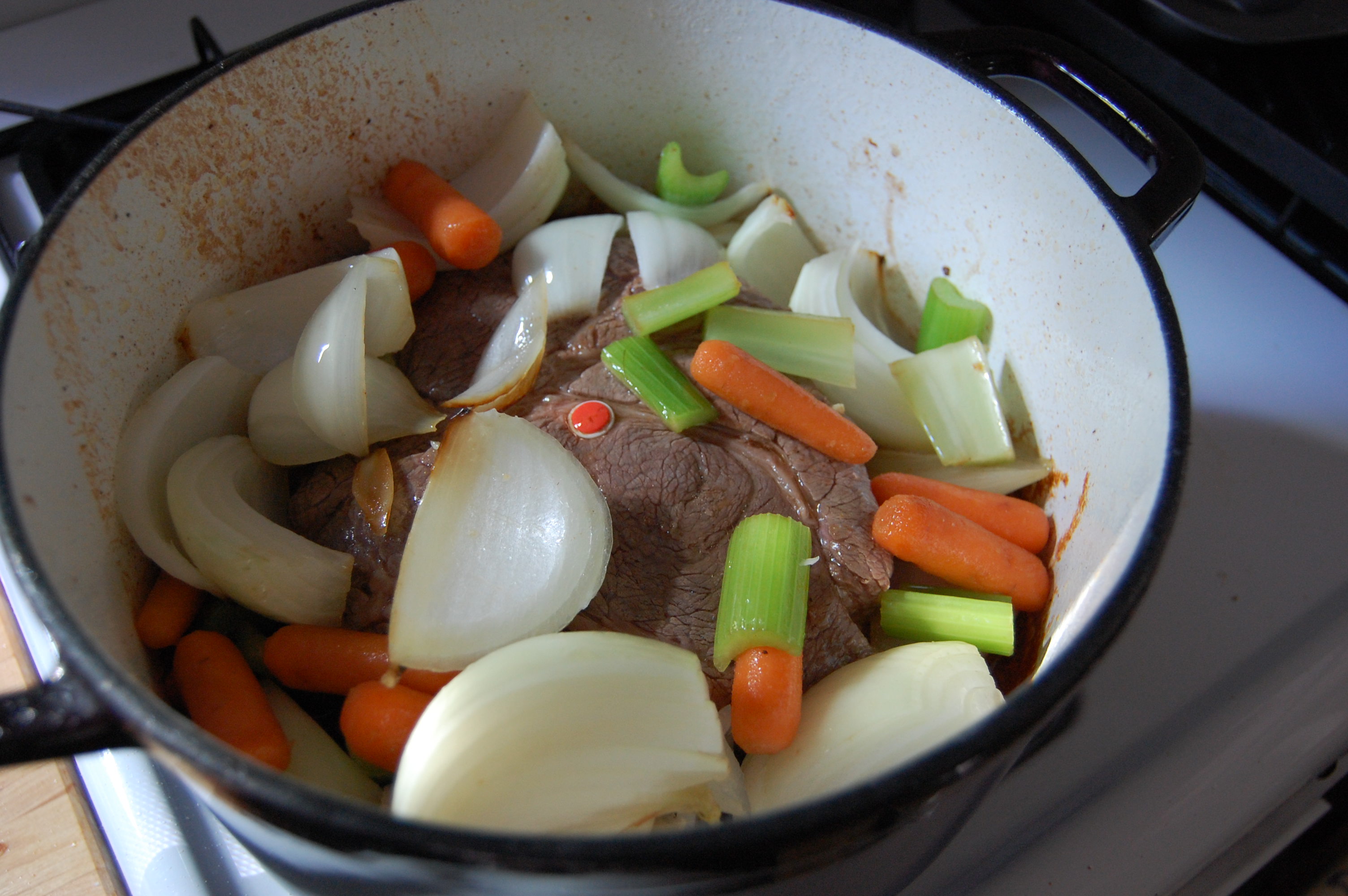 For a 3 lb. roast cook for about 3 hours.  For a 4-5 lb. roast cook for about 4 hours. Once it's in the oven don't mess with it, keep the lid tight and let that sucker cook away. It will be totally worth it in the end!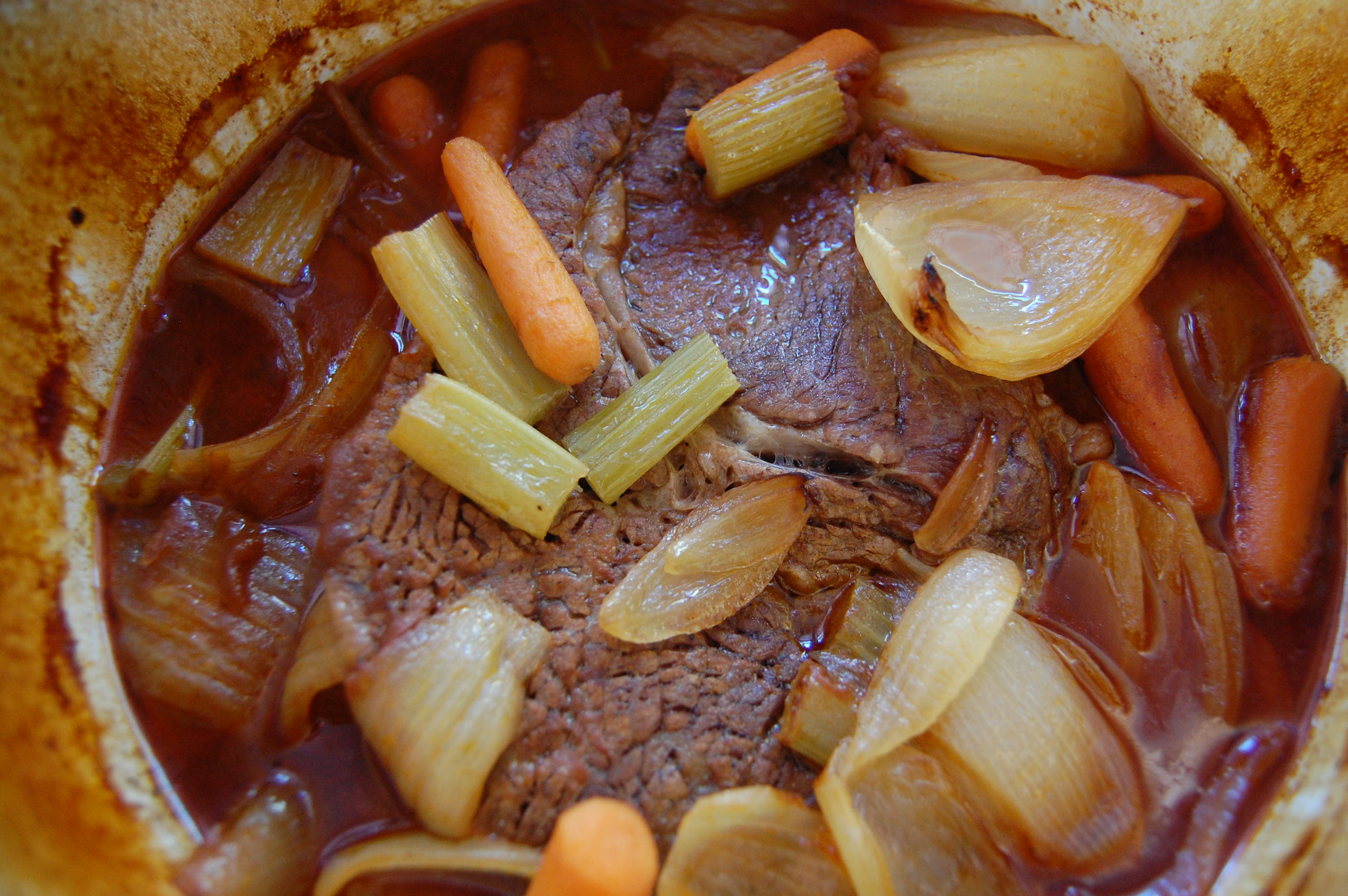 Make a batch of mashed potatoes or your favorite side and enjoy! The gravy is to die for! If you give it a try let me know what you think!!