One of my absolute favorite things about this time of year is my wardrobe. In the summer it's just all about keeping cool where as in the winter I live in big cozy sweaters but Fall is all about layering.  I am pretty obsessed with the trends for this Fall so I thought I would do a fun post on my favorites!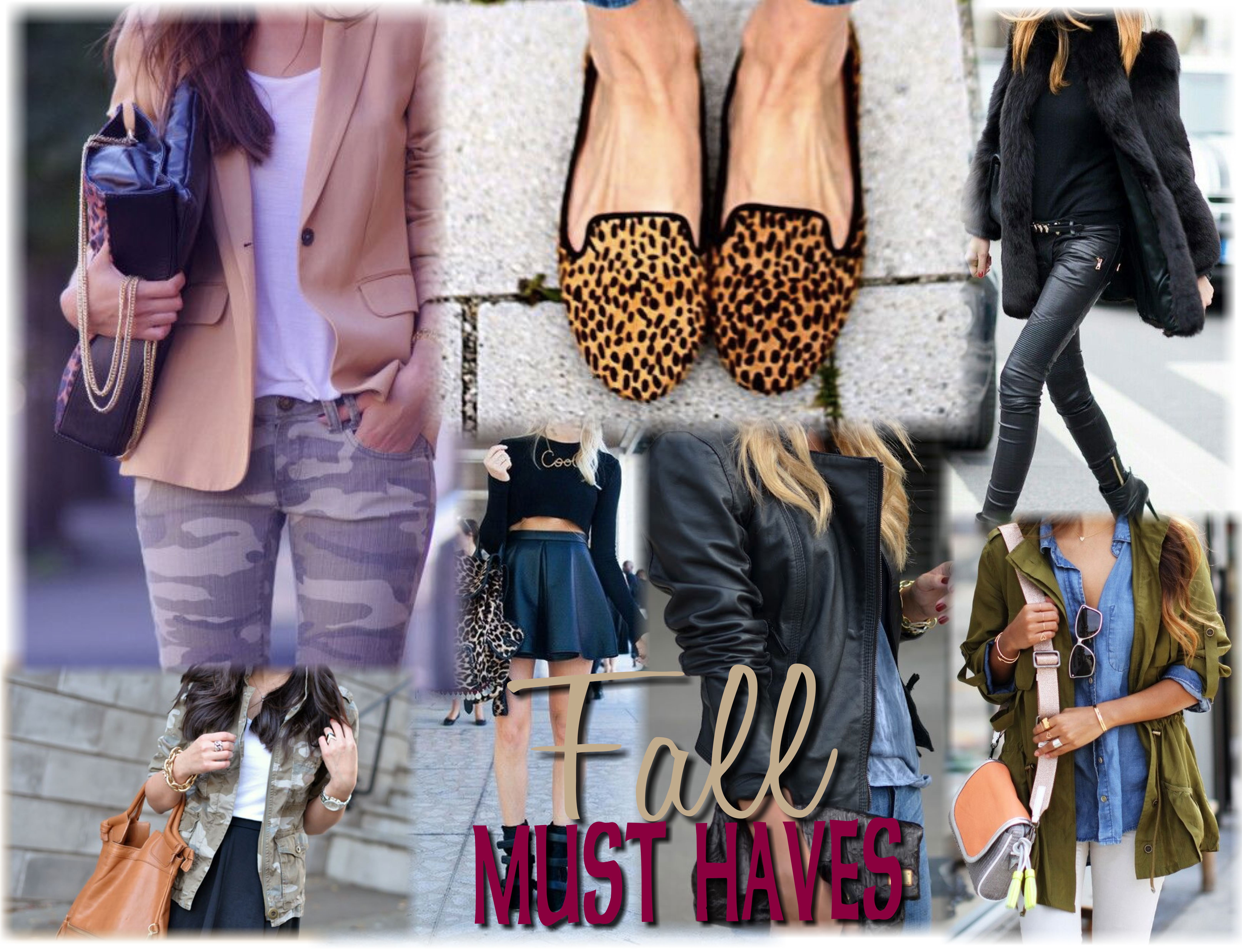 1. Chambray Shirt
This denim top is a classic piece of clothing.  It looks great buttoned up with a pair of skinnys, tied at the waist with a long skirt, or even left open with a striped shirt underneath.  This is definitely a staple in my closet!
2. Black Skinnys
Whether your rocking black jeans, leather pants, or leggings these pants look good on everyone and pair so well with everything! Check out J's Everyday Fashions photo on all the different ways to wear them!
3. Leopard Flats
I am obsessed with my leopard loafers! I could easily wear them with everything! This animal print has been around for quite awhile and while it used to make me think of the chicks from Jerseylicious and pure gaudiness, now I can't get enough! Isn't it funny how that happens? Moms was right! Don't knock it till you try it 😉 Here are some sites where you can grab a pair of your own! Here, Here, and Here
4. Leather Jacket
Not only are leather jackets on trend but they do a great job of keeping you warm on those chilly Fall days.  They are quite the chic replacement for those cardigans and can be paired with pants or even a cute floral dress. If you're looking for some transitional outerwear no need to look any further! Some of my favorites are this, this, and this.
5. Skater Skirt
This skirt got its name from its flattering fitted waist and flared out bottom just like a figure skaters uniform. It comes in so many colors, fabrics, and patterns. You can pair them with leggings and some great booties for a fun girls night out!
6. Camo
Whether it's camo pants, jacket, shirt, or even shoes I can't. get. enough. I love pairing this masculine print with something fun and flirty like a lace shirt or jeweled necklace like this one. Move over men, camouflage isn't just for hunters anymore!
Have you been rocking any of these trends?