I'm no stranger to blinging out my pumpkins and this season was no different! After buying a pumpkin for my classroom I decided I wanted to add a little something to it so on a whim I grabbed some brass fasteners and made this gem!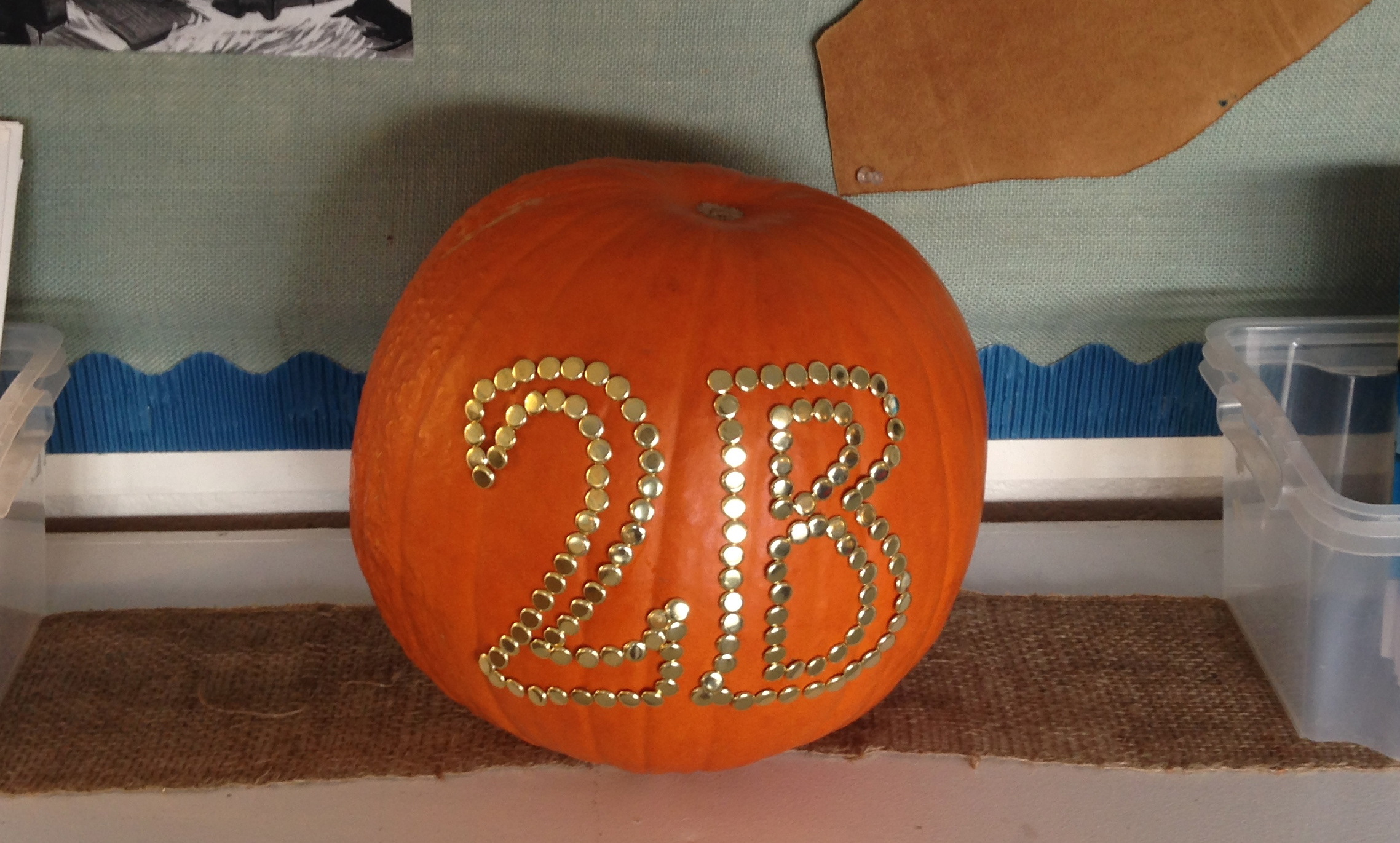 I had to actually flip the pumpkin over because when it was right side up it had a slant to it.  To get started I printed out my lettering and grabbed two boxes of brass fasteners.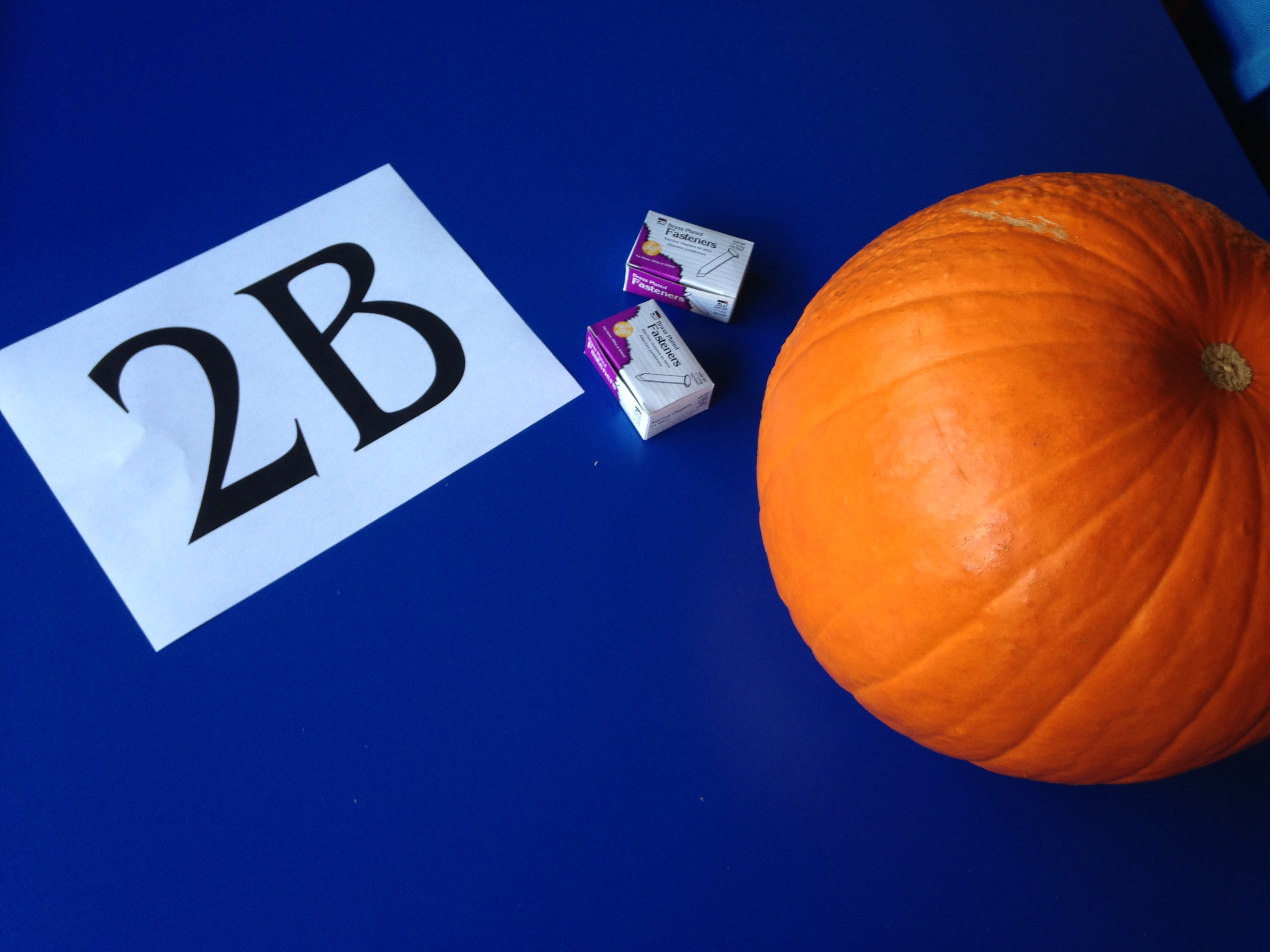 I cut the number/letter out and taped it to the pumpkin using double sided tape.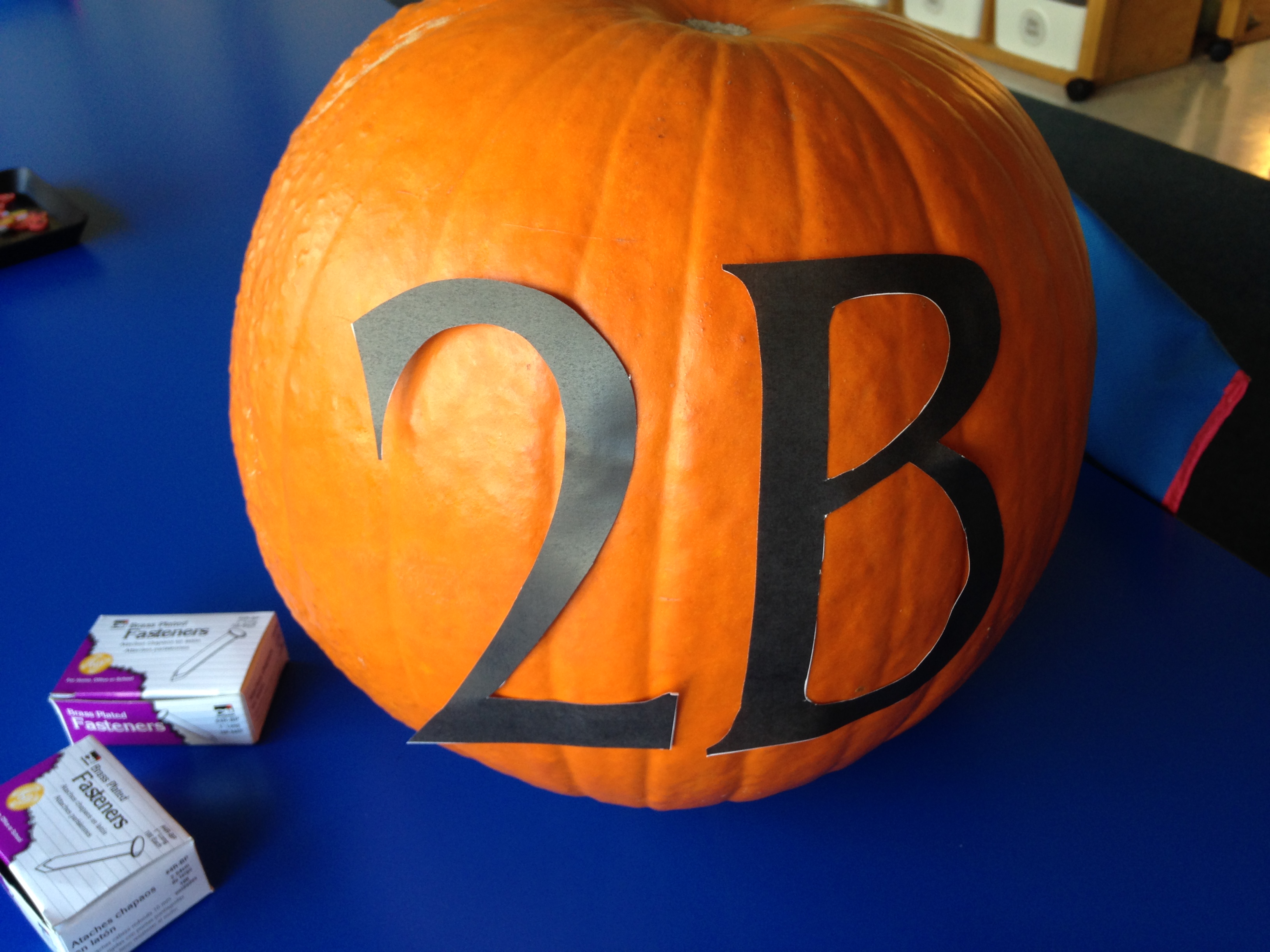 Using the cut-outs as a tracer I followed along popping the fasteners in.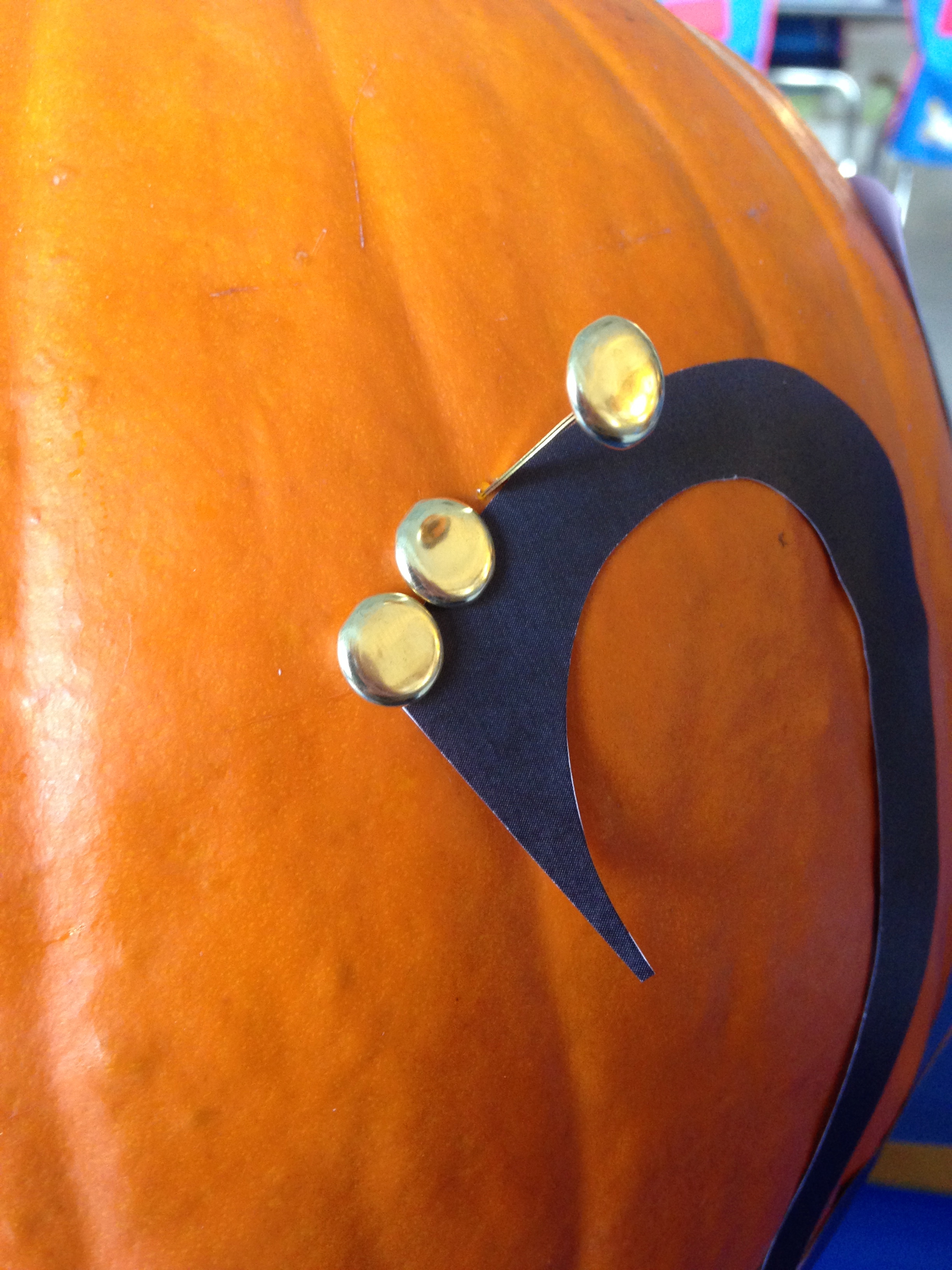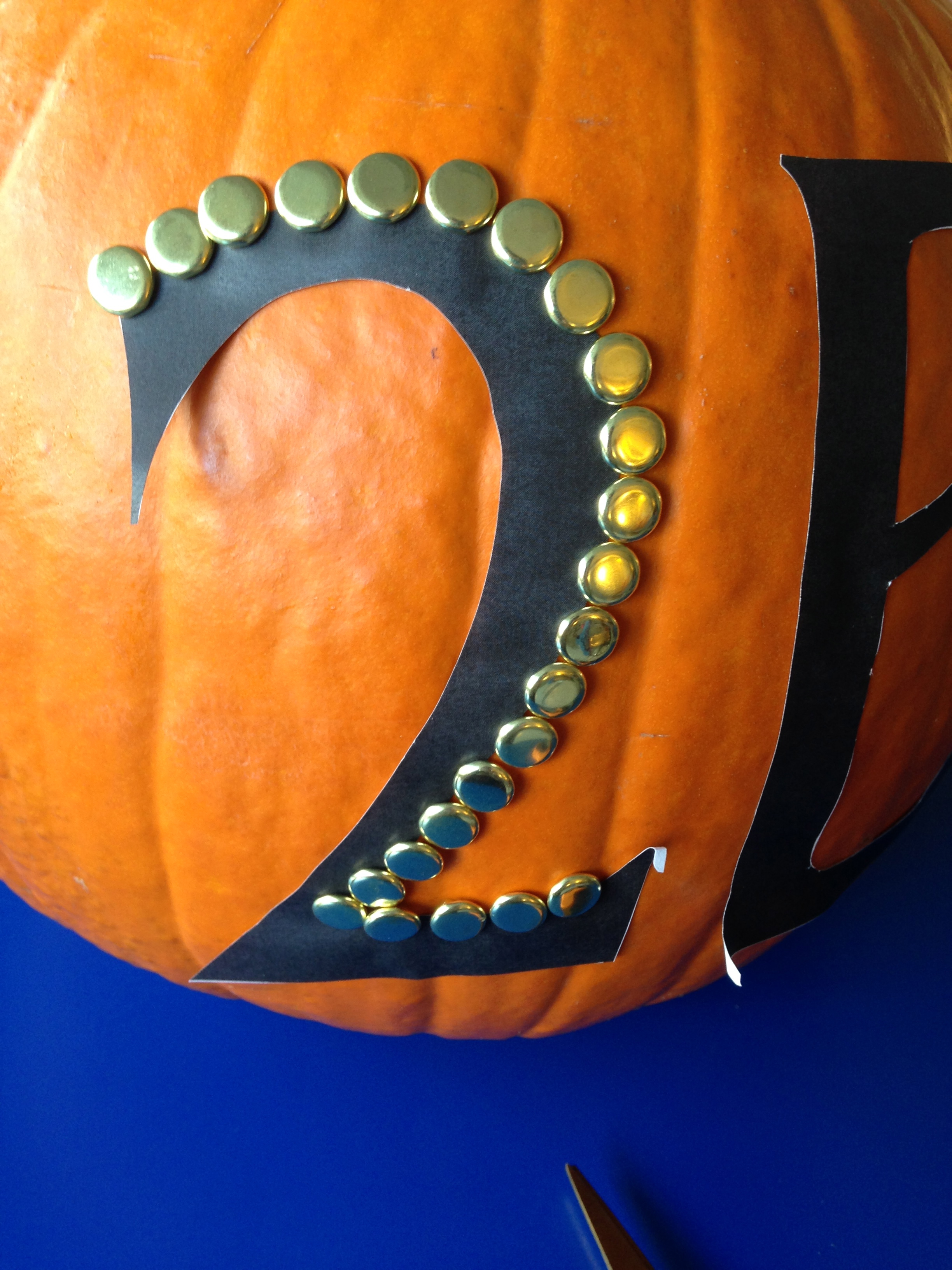 Once I was all done, I  pulled the cut outs out.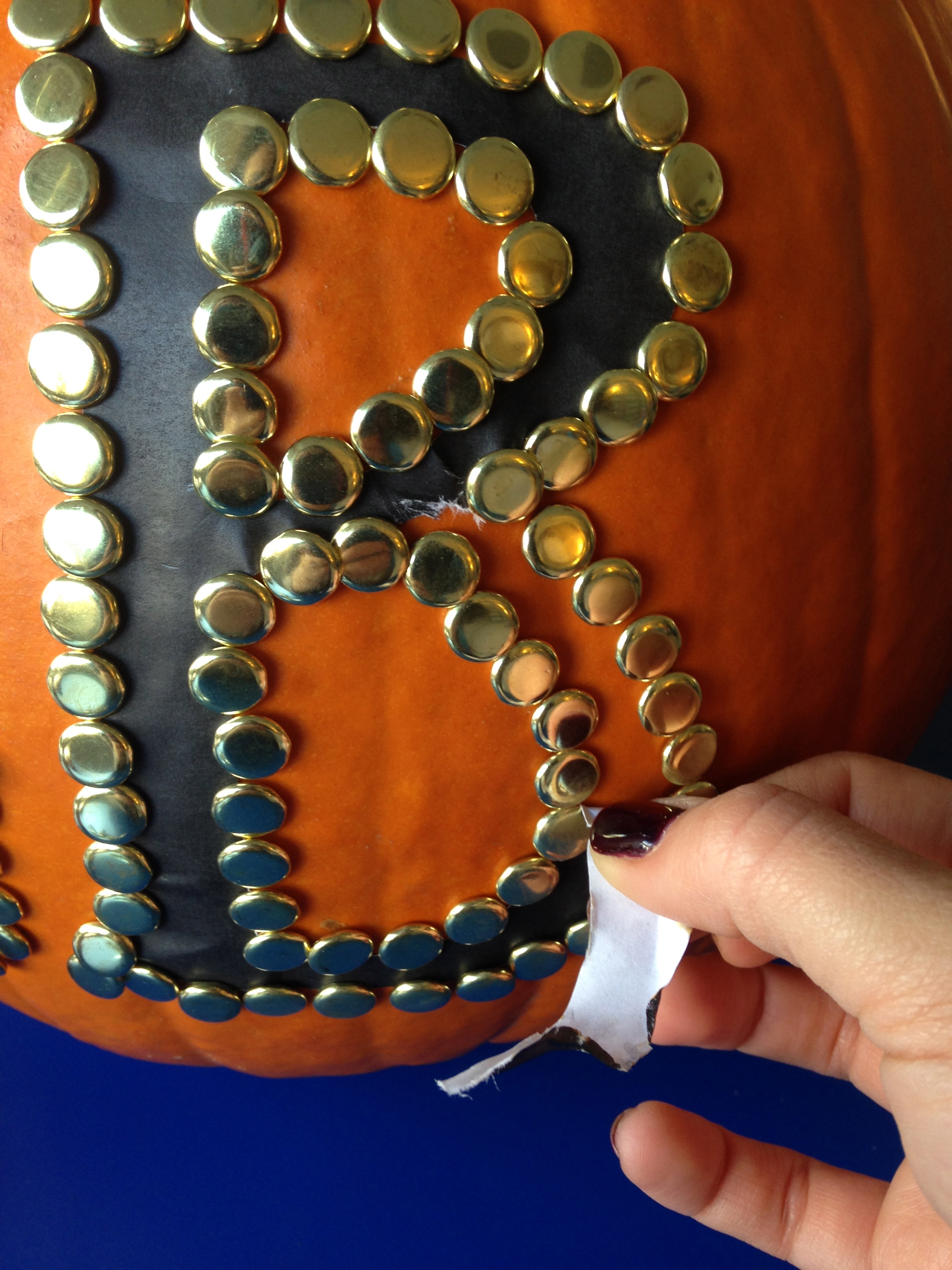 Viola!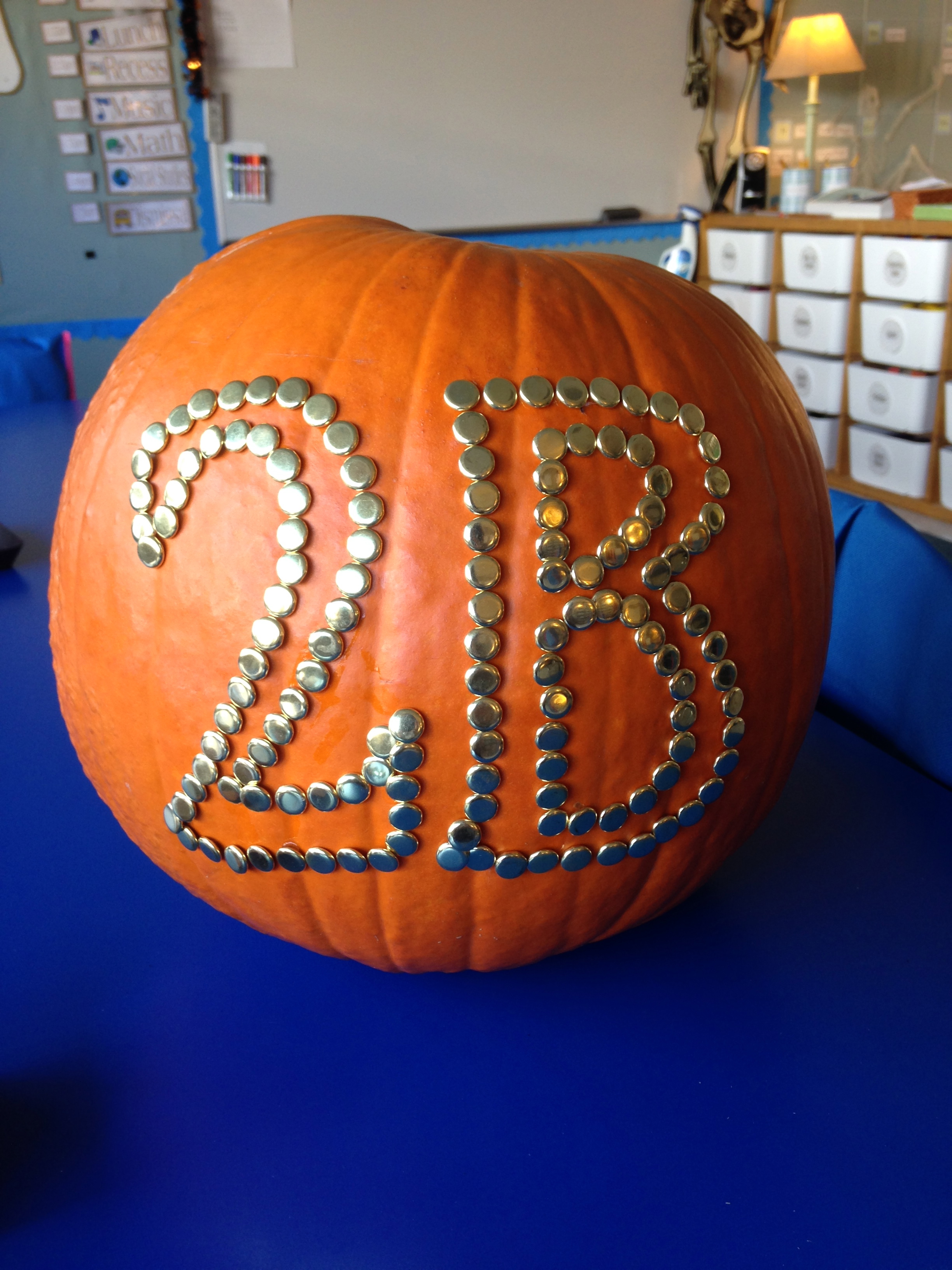 It took no time at all! You could totally put your house number on it and pop it outside your home!