I love a good breakfast. Well, lunch too. And dinner. Ok, I just love food. It's kinda ridiculous. But growing up my mom used to make crepes all the time and it wasn't until I had a hankering for them that I realized just how super easy they are to make! The best thing about crepes is you can have them in a sweet way or a savory way.  There is a great crepes place by me that makes some great dishes like southwestern crepes or crepes with grilled salmon but today we are gonna look at the sweet side.  You most likely have all of these ingredients in your pantry right now.  I can not be held accountable if you make a huge batch and eat it all!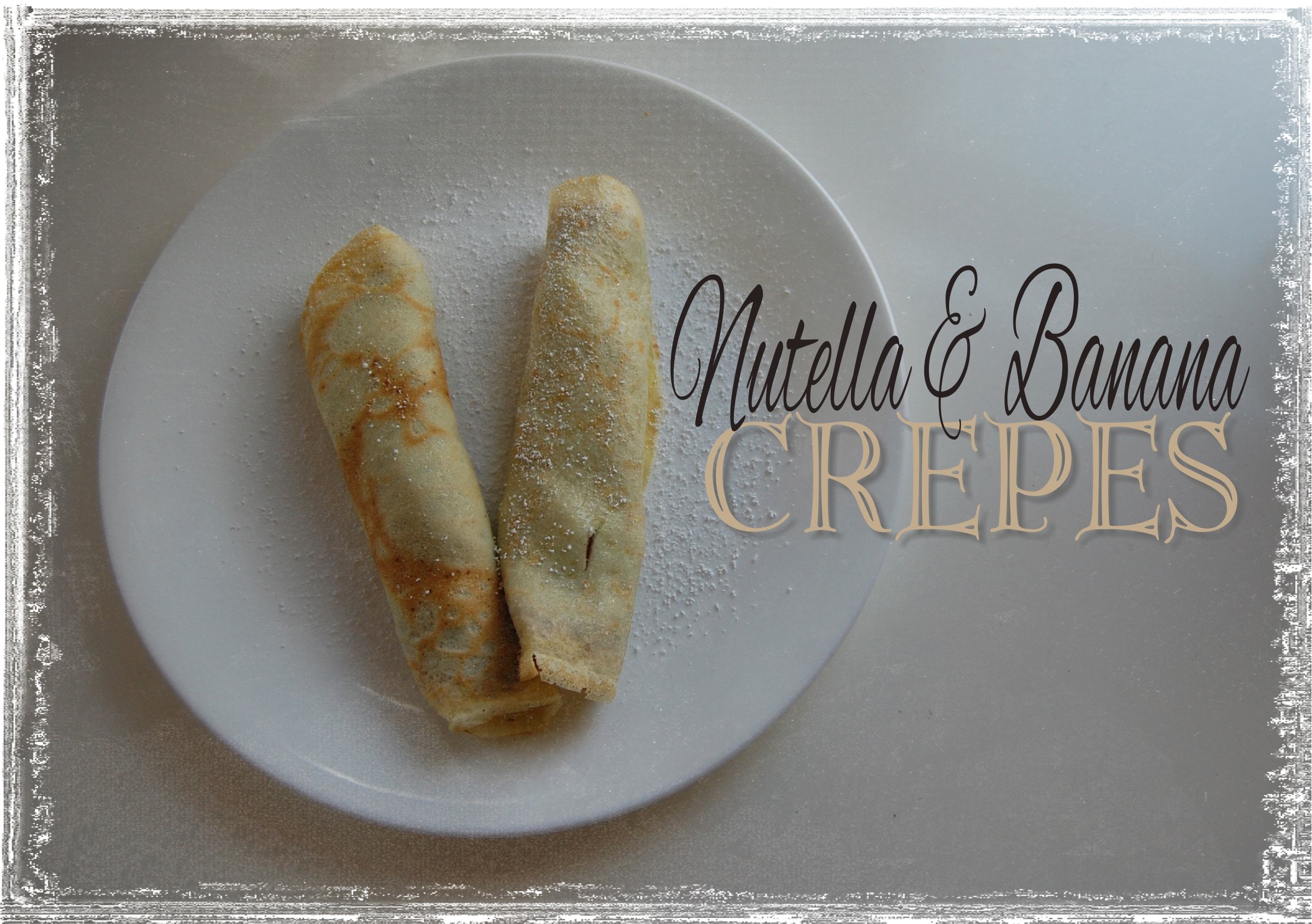 1 cup all-purpose flour
2 eggs
1/2 cup milk
1/2 – 3/4 cup water 
1/4 teaspoon salt
2 tablespoons butter, melted
In a large mixing bowl, whisk together the flour and the eggs. Gradually add in the milk and water, stirring to combine. Add the salt and butter; beat until smooth. The thinner the batter the thinner your crepes will be so adjust the amount of water based on that.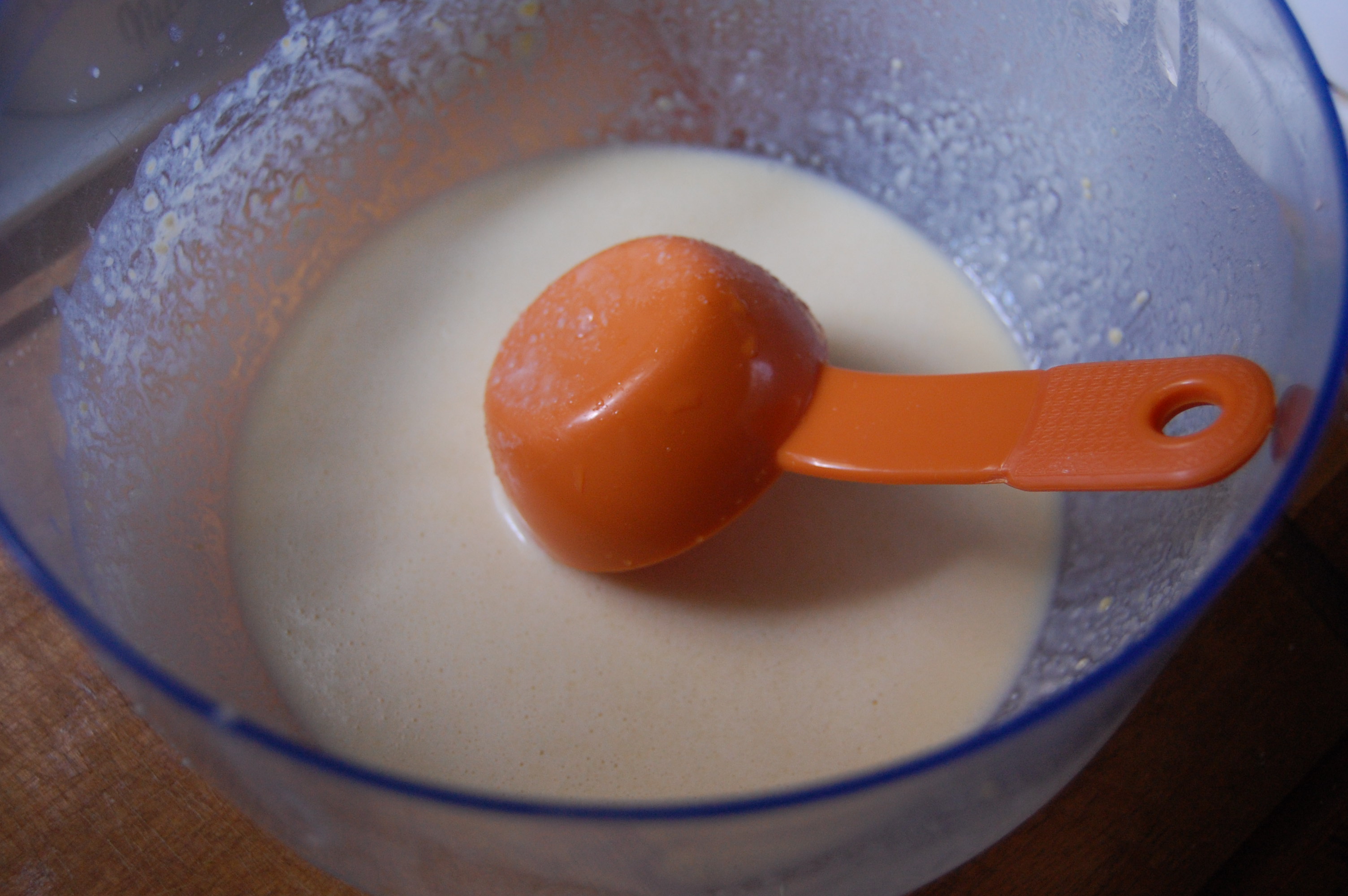 Heat a lightly oiled griddle or frying pan over medium high heat. Pour or scoop the batter onto the griddle, using approximately 1/4 cup for each crepe. Tilt the pan with a circular motion so that the batter coats the surface evenly.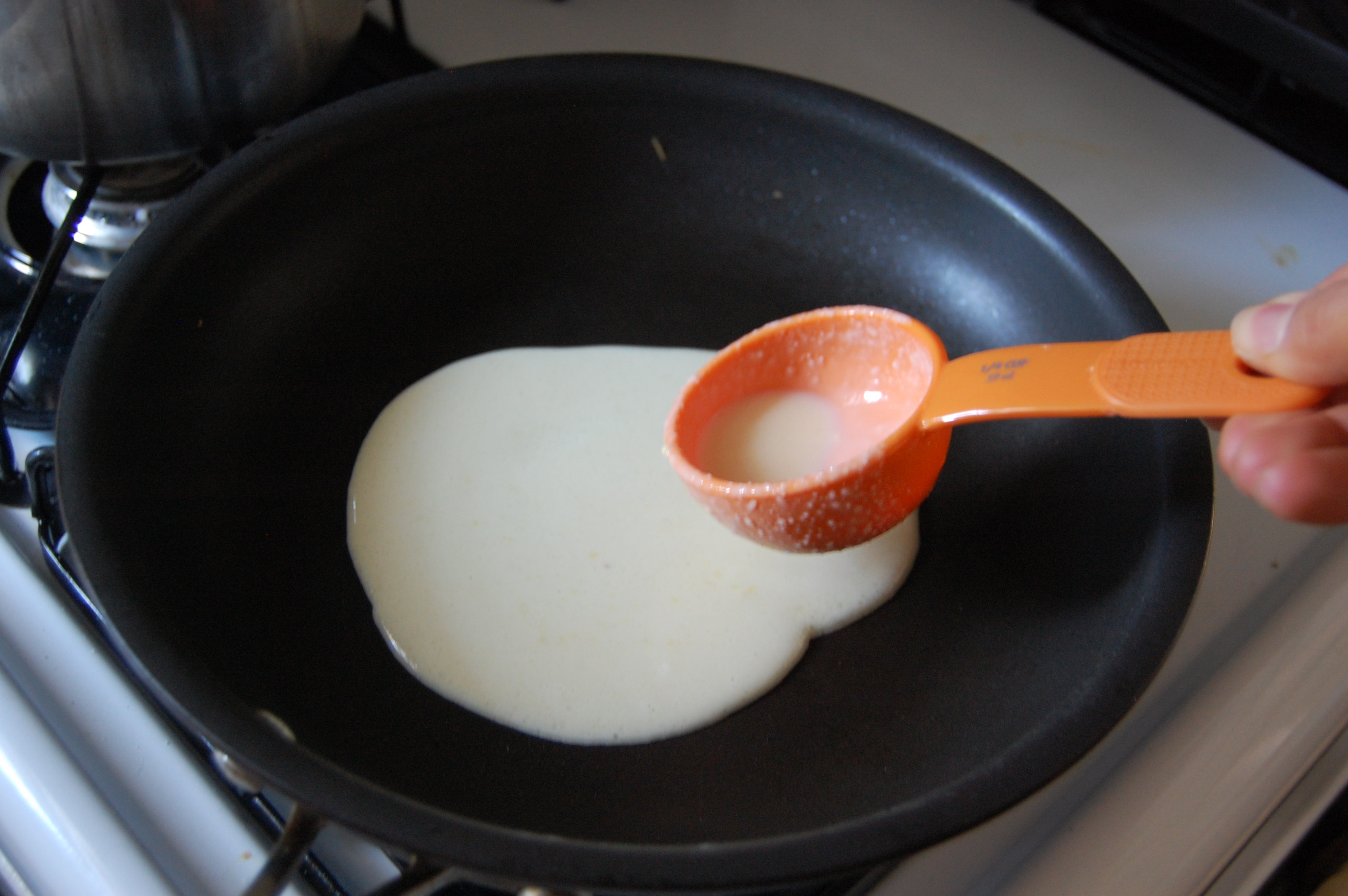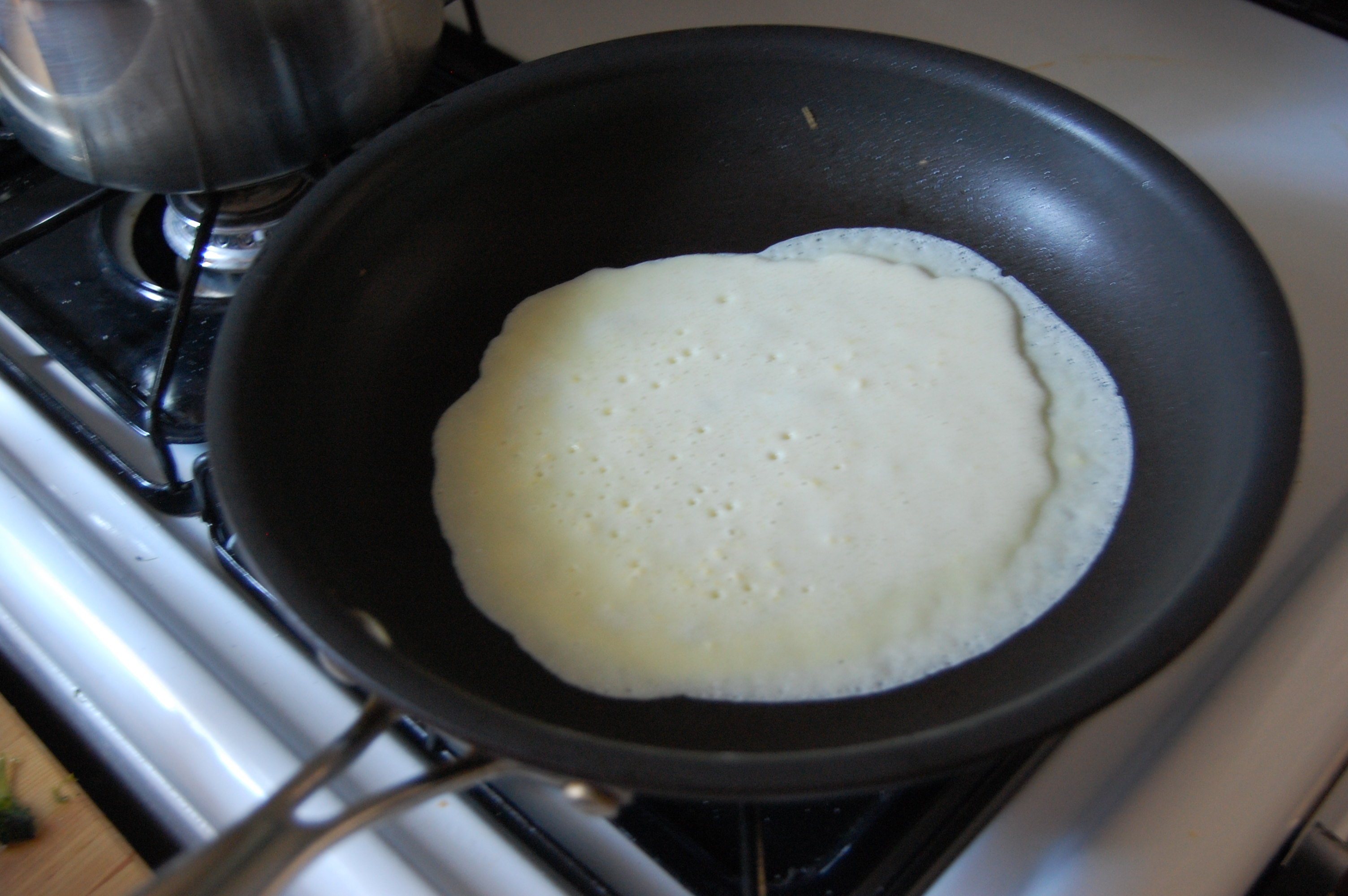 Cook the crepe for about 2 minutes, until the bottom is light brown. Loosen with a spatula, turn and cook the other side. You'll know when it's time to flip when the edges start to curl up.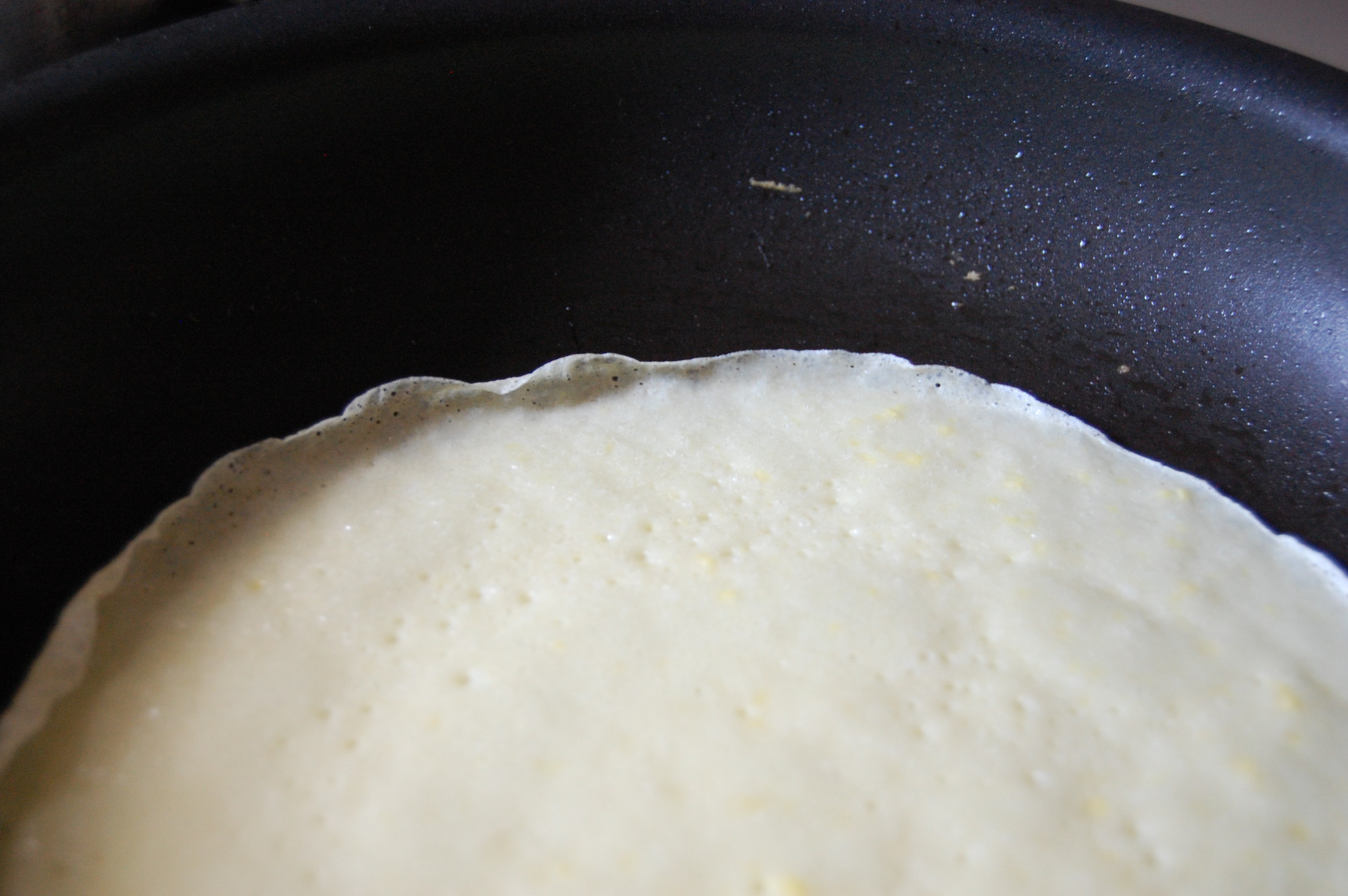 Cook for another minute or so on the other side and you're done. Now here comes the best part! While your crepe is still hot just smother it with nutella. Just typing that make me want a spoonful of it!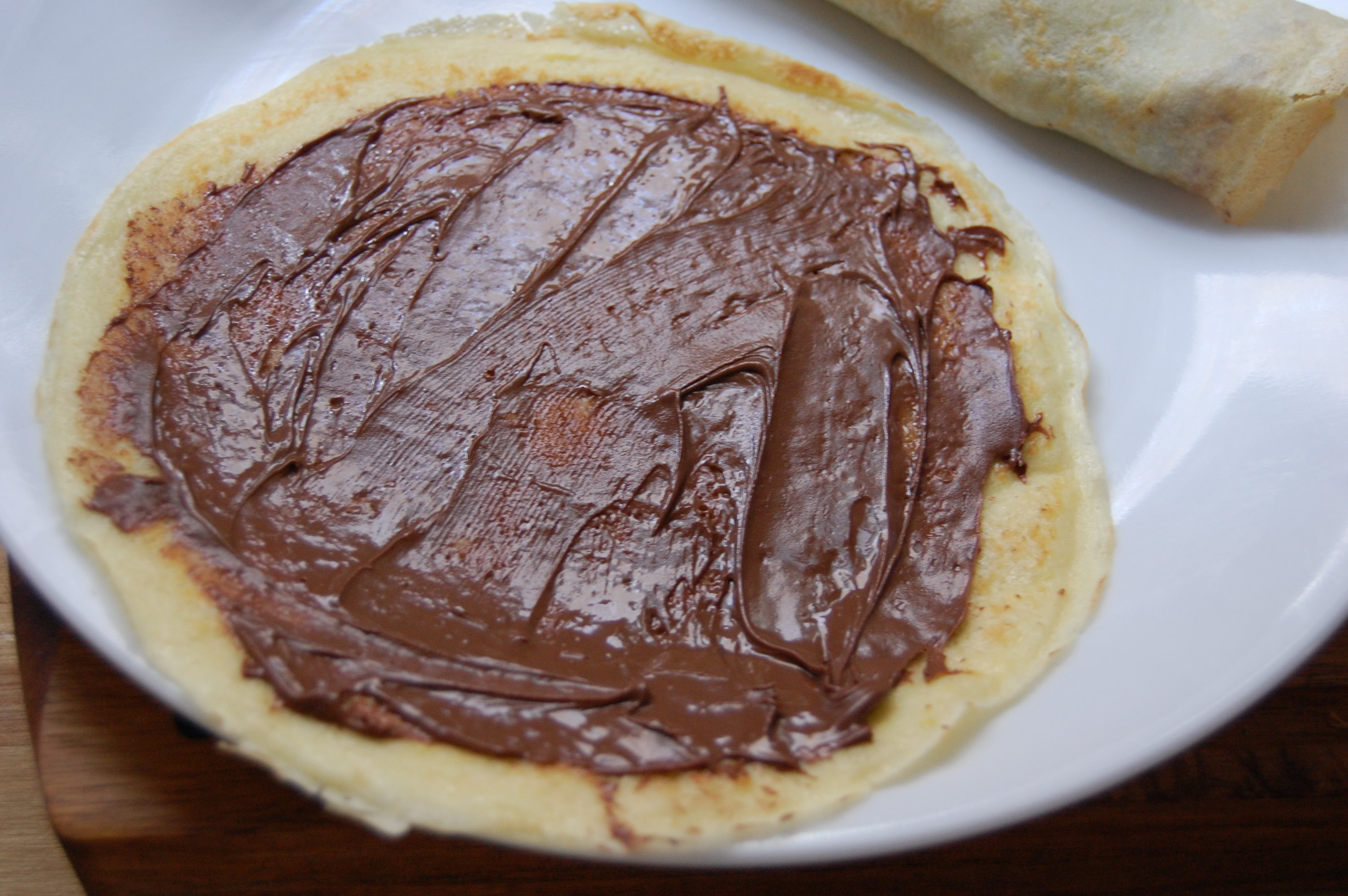 Place your sliced bananas on next and then roll it up!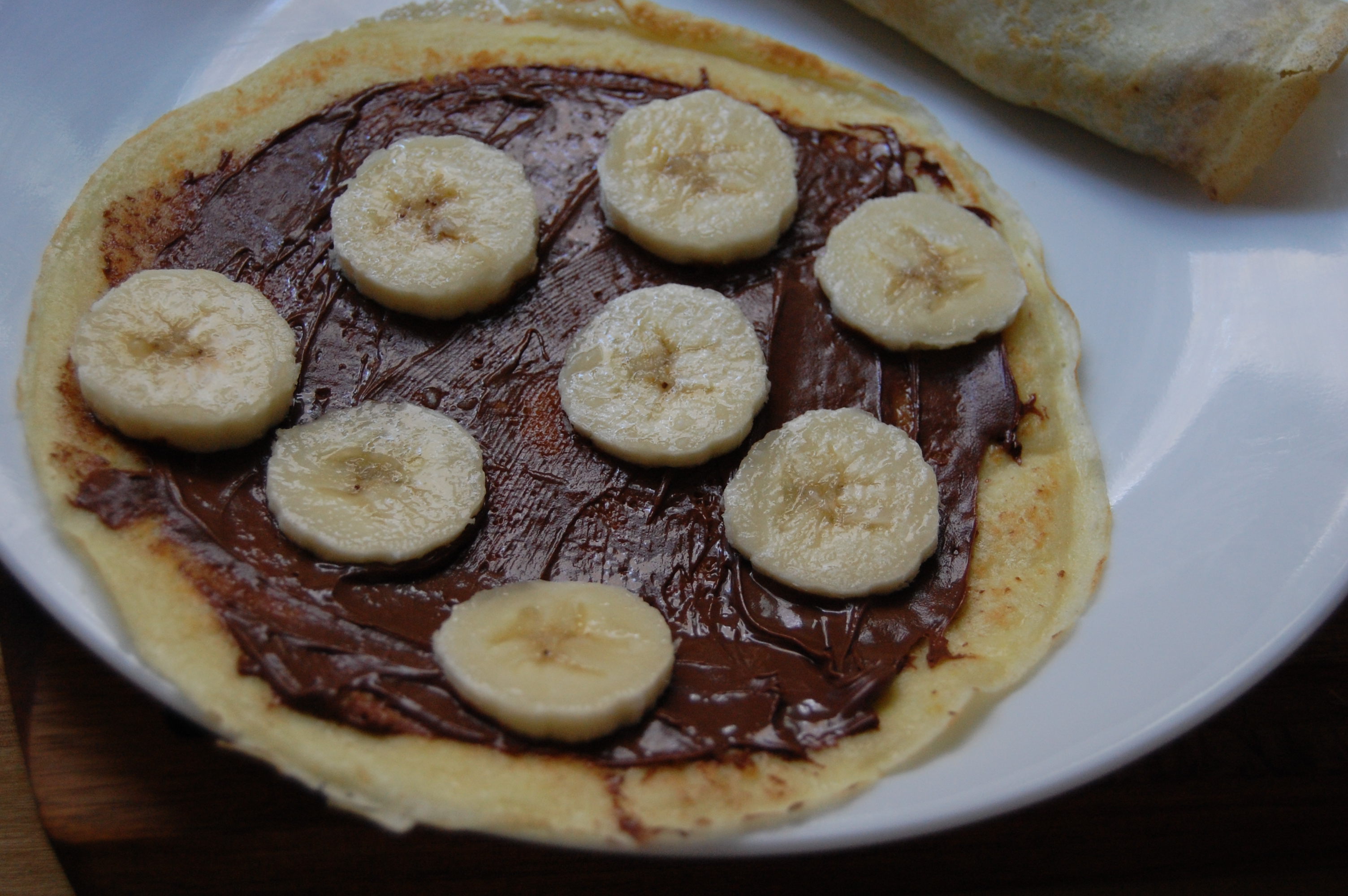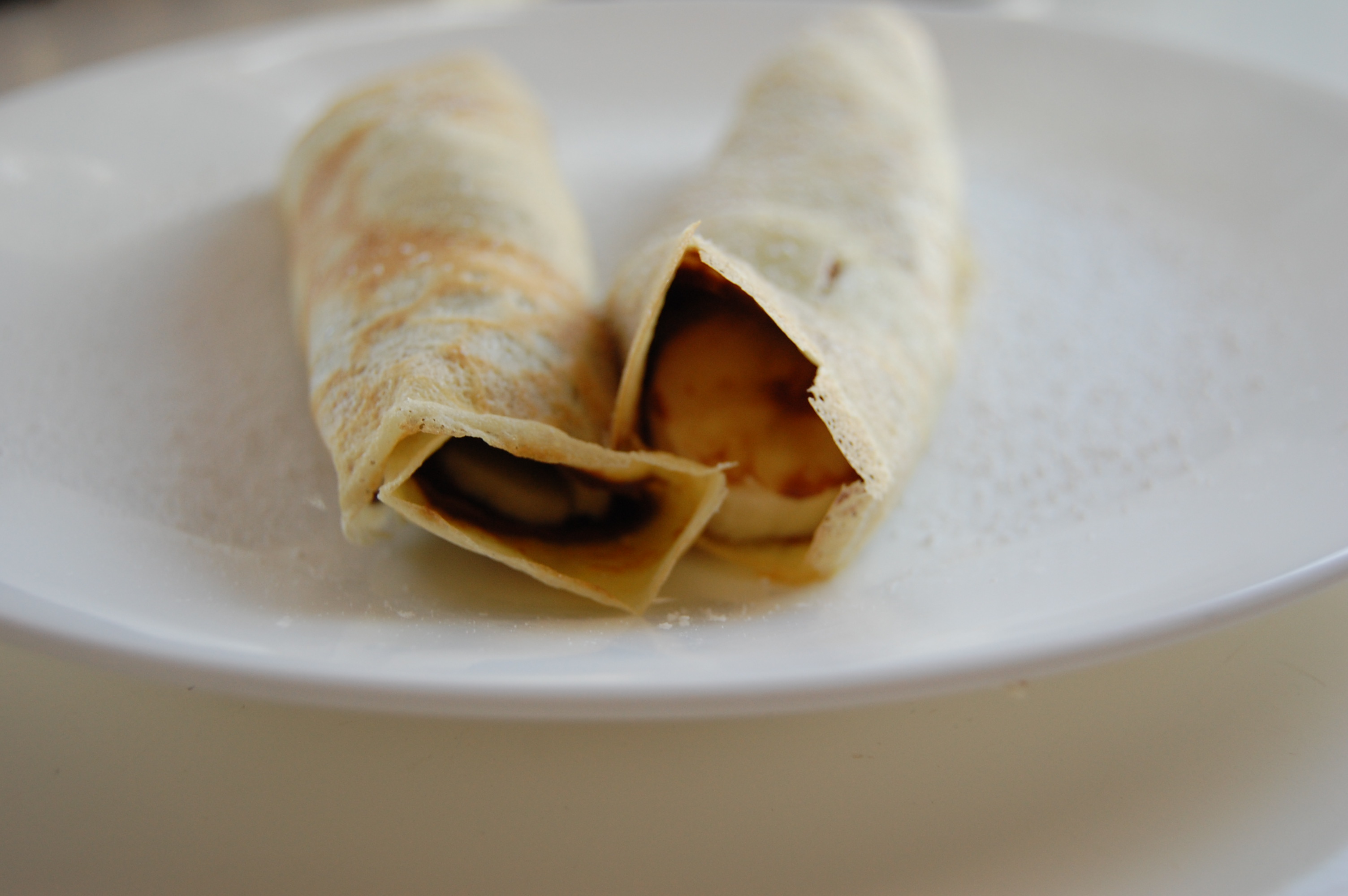 Feel free to sprinkle some confectioners sugar on them or dip them into more nutella, you know whatever floats your boat.
Enjoy!!