Every once in awhile we have to take some time to clean the thing that cleans things. For instance a vacuum cleaner needs to be emptied and a dishwasher may need some scrubbing. Another machine that can use some cleaning is a washing machine! When I moved in and started doing my laundry I noticed that the machine #1. smelled a little funky and #2. was dirty.  I couldn't fathom how a dirty washing machine was going to make my clothes clean so I went ahead and cleaned the thing that cleans things.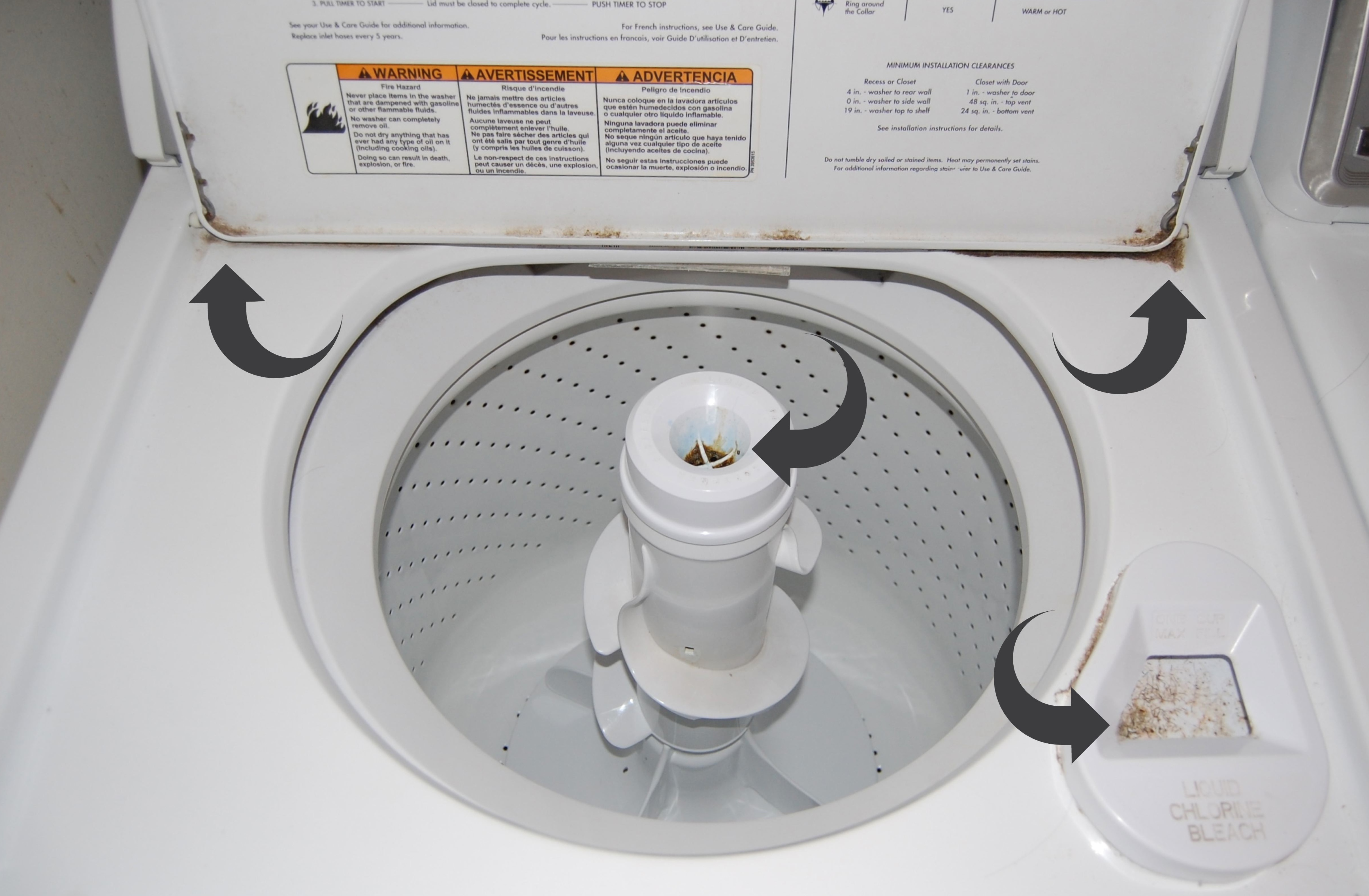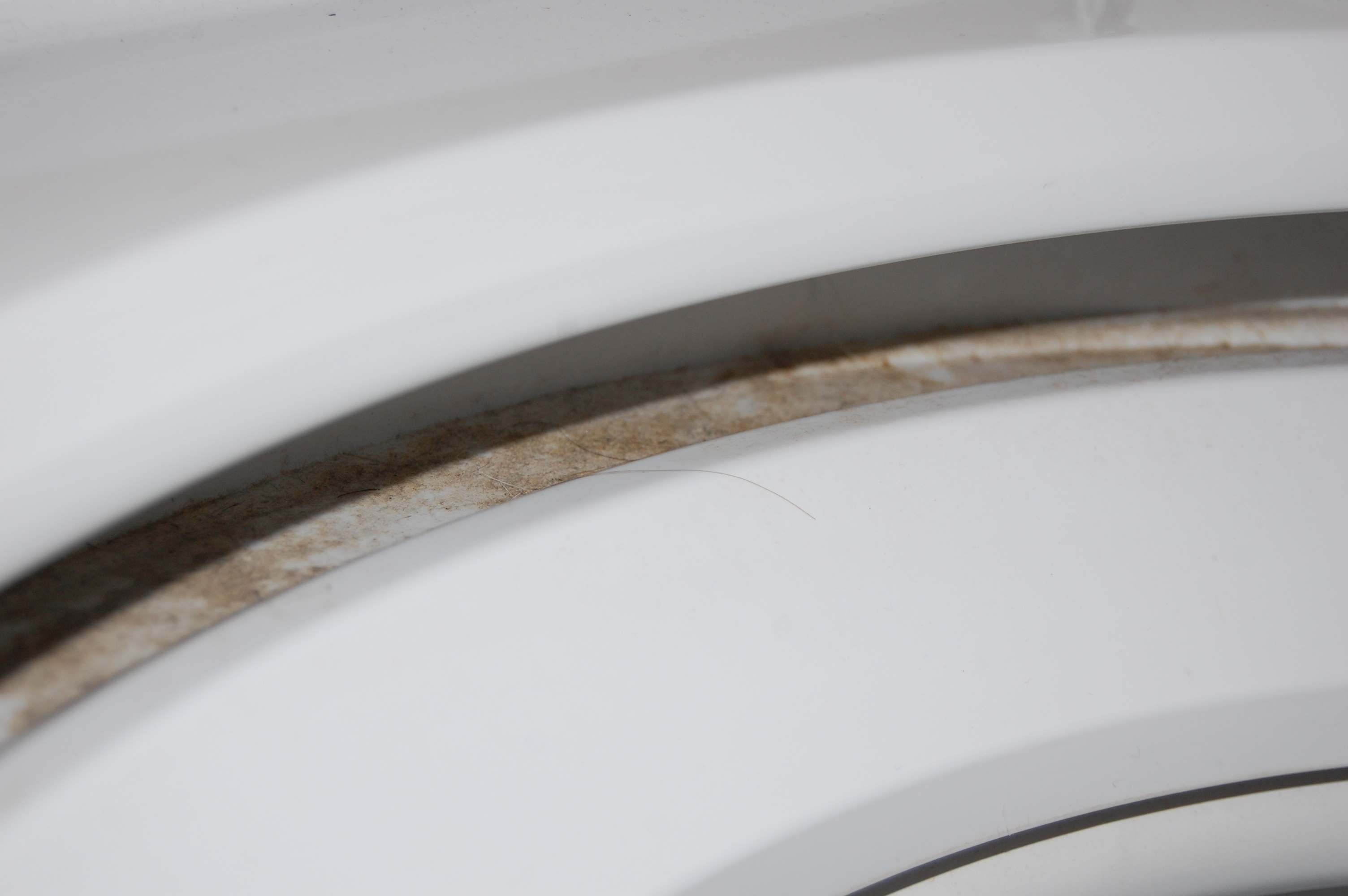 It's pretty easy for washing machines to get to this point if you don't maintain it so if you have this same problem then just follow these simple steps. All you need is Chlorine Bleach to help sanitize and White Vinegar to deodorize.
1. Fill the machine with hot water. Add 4 cups of chlorine bleach and let it agitate for 10 minutes. Then let the water sit for 1 hour.
2. After the hour, run the machine on the longest wash and spin cycle.
3. Once it is empty, fill the machine with hot water again. Add 4 cups of white vinegar. Agitate for 10 minutes then grab a rag or sponge and wipe down the machine. You can try to remove the middle piece and clean that out as well. Once you've cleaned every crevice allow the water to sit for an hour.
4. After the hour, run the longest wash and spin cycle.
That should help make it look and smell like new! It certainly did for me!
The machines not only smell much better but the clothes smell so good now! You know, like detergent!
Now once the machines were all cleaned I took a look around and realized they weren't the only thing within that space that needed some cleaning.  The machines sit in a closet and let's just say that the space has seen better days. I decided to give the entire closet a little facelift! I'll be sharing the transformation tomorrow so be sure to come back to check it out! For now I'll leave you with a before shot as I was beginning the process!