Hi guys! As promised, I'm back today to share the laundry room makeover!  I'm a little obsessed over how the space turned out! The washer and dryer sit in a closet behind two bi-fold doors.  I knew immediately that this space needed some freshening up so I got right to it! The before shot is pretty grainy (iphone) but there are plenty in process ones.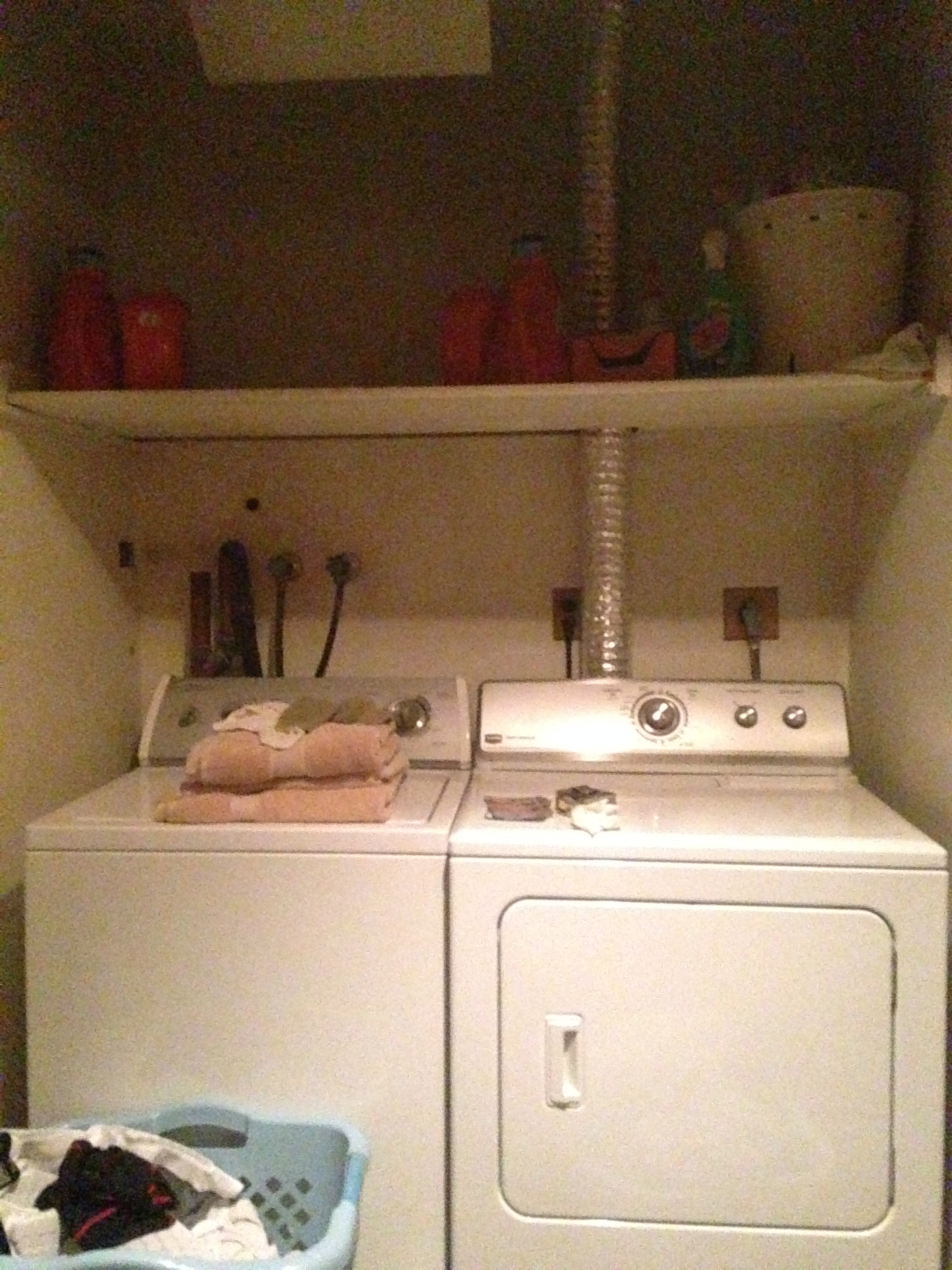 So as you can see there are pipes and wires that are exposed behind the machines and my immediate idea was to cover those.  There is also a shelf above the machines which I was hoping to paint but after taking a closer look they were pretty warped and gross so they needed to be replaced.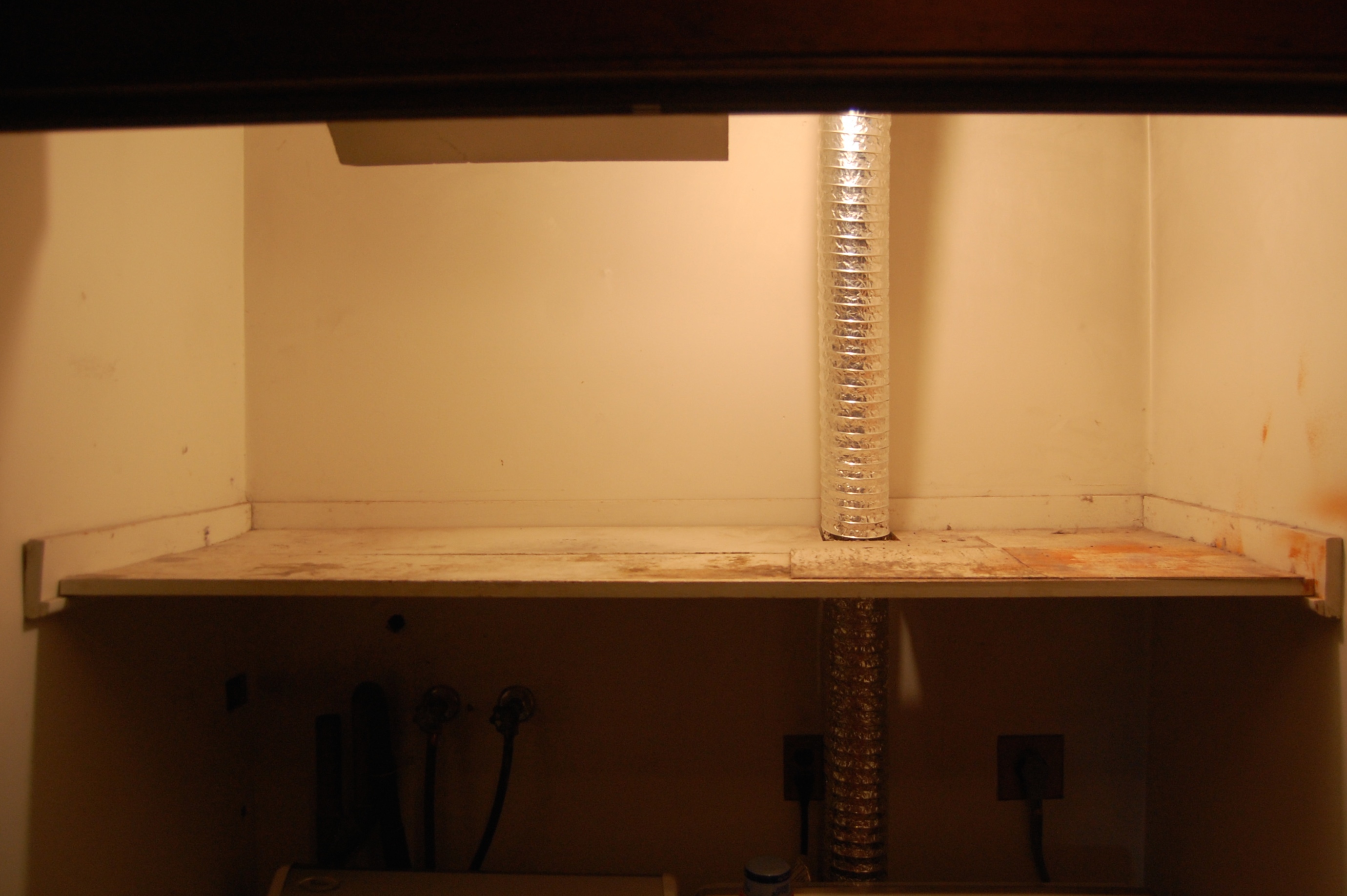 There is also a chute that drops clothes from upstairs (love that!) so a basket for underneath to catch the clothes was a must. I began by taking everything off and clearing the space to be painted. That meant wiping down and vacuuming.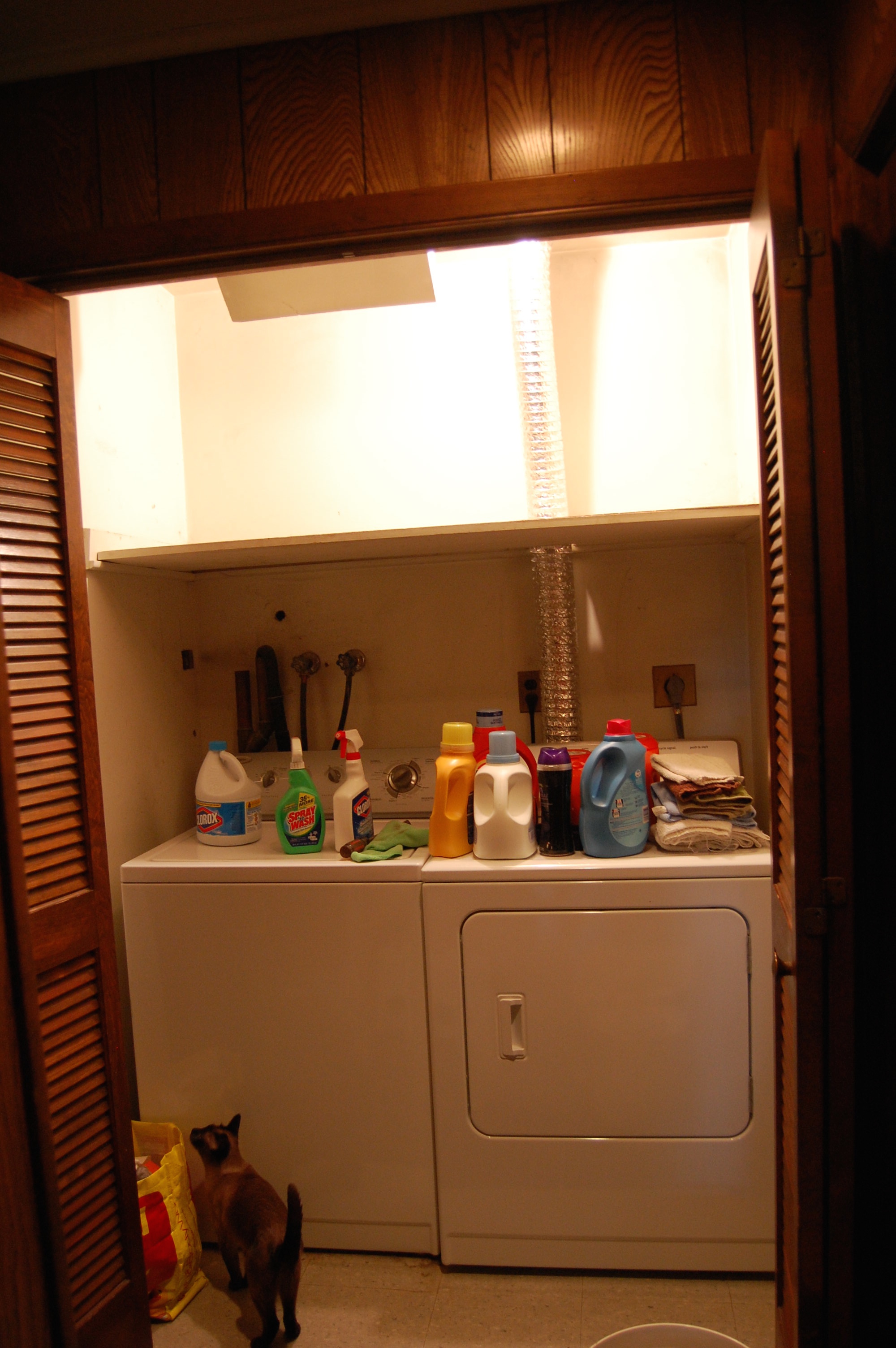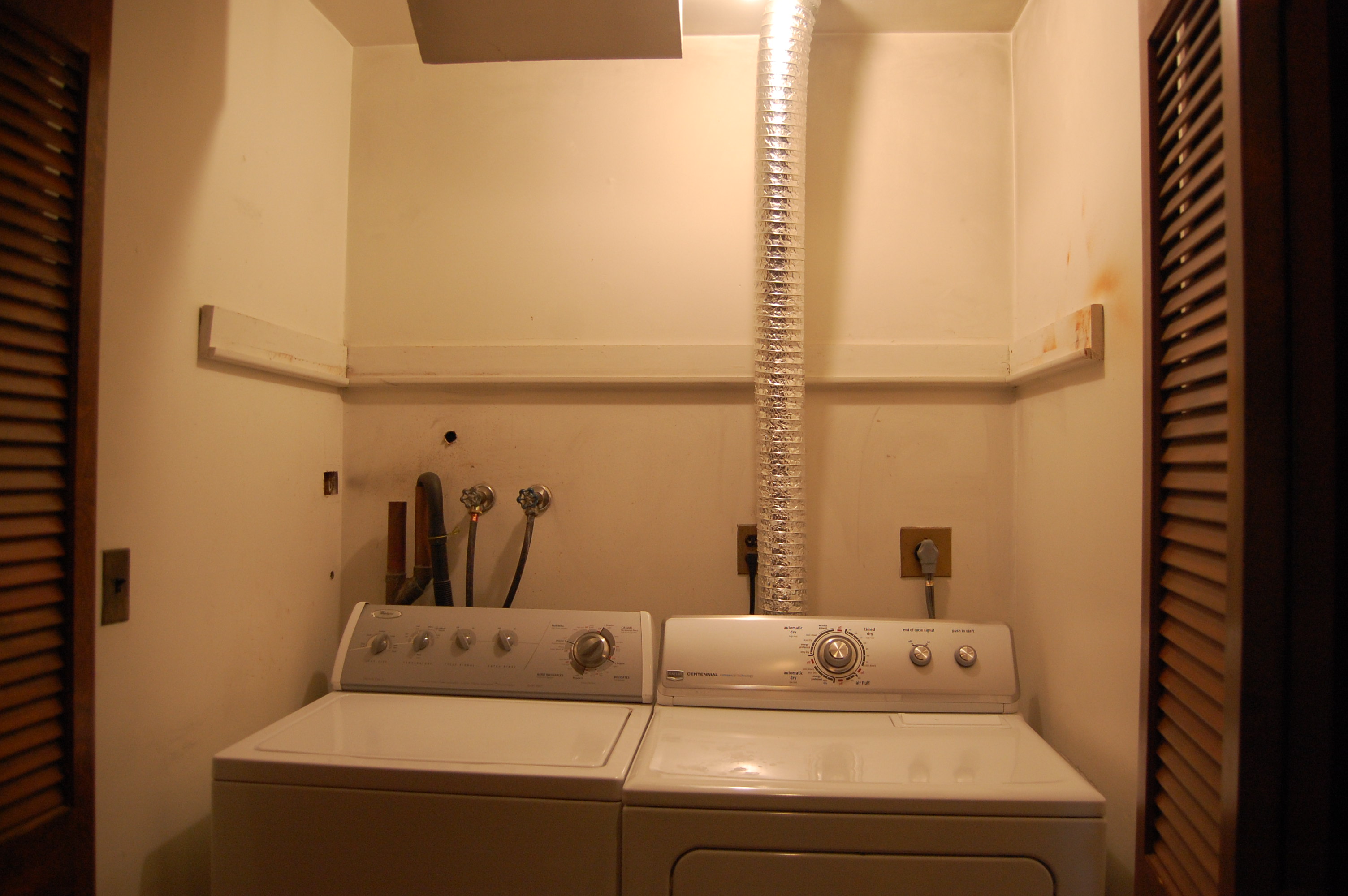 Next I got to painting.  I used Benjamin Moore's Snowfall White in matte. If you think the walls were already white, don't be fooled.  Here's a shot proving that wrong!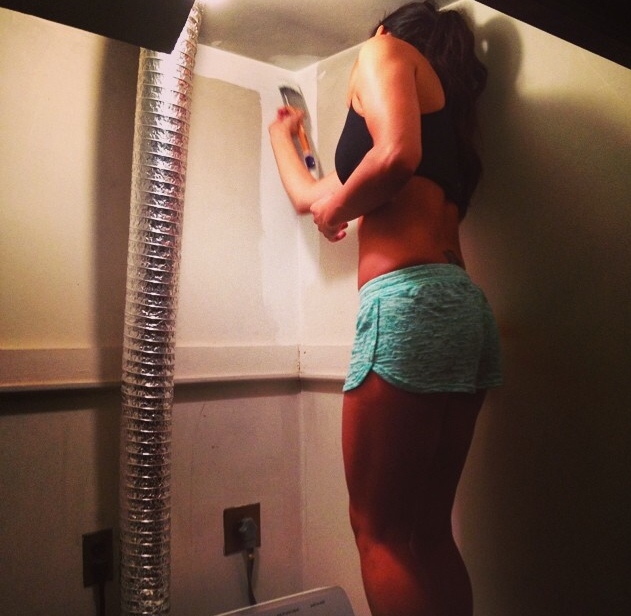 After painting the space I went out to Home Depot and bought some new pine to replace the old wood shelf. The shelf was 23 inches deep so it was recommended that I use two pieces which was fine with me since the existing shelf came in two pieces as well.  I used the old shelf to draw out where my cut had to be for the dryer vent and then I used a jigsaw to cut it out.  Once that was done I painted them nice and white using the same paint.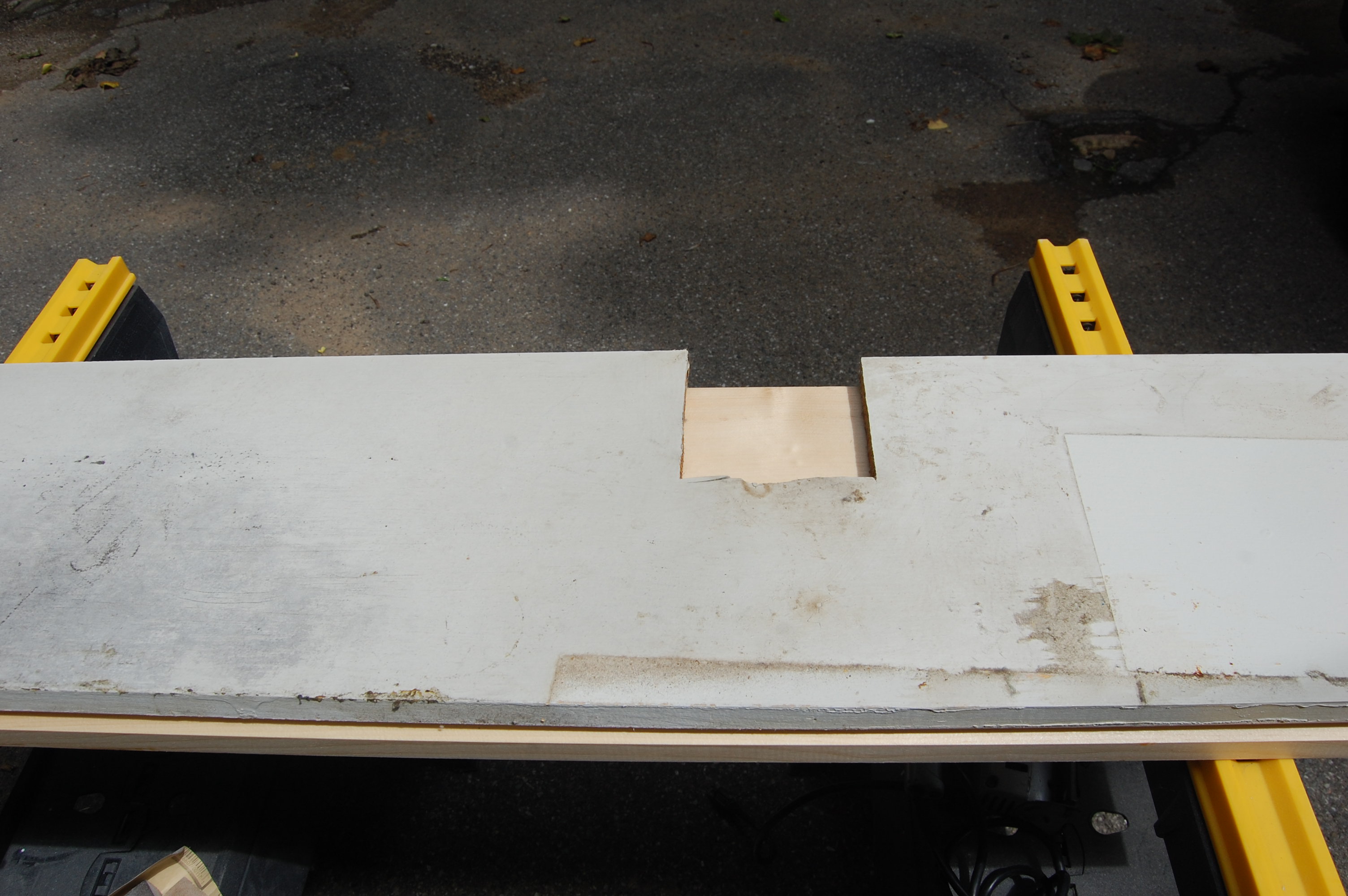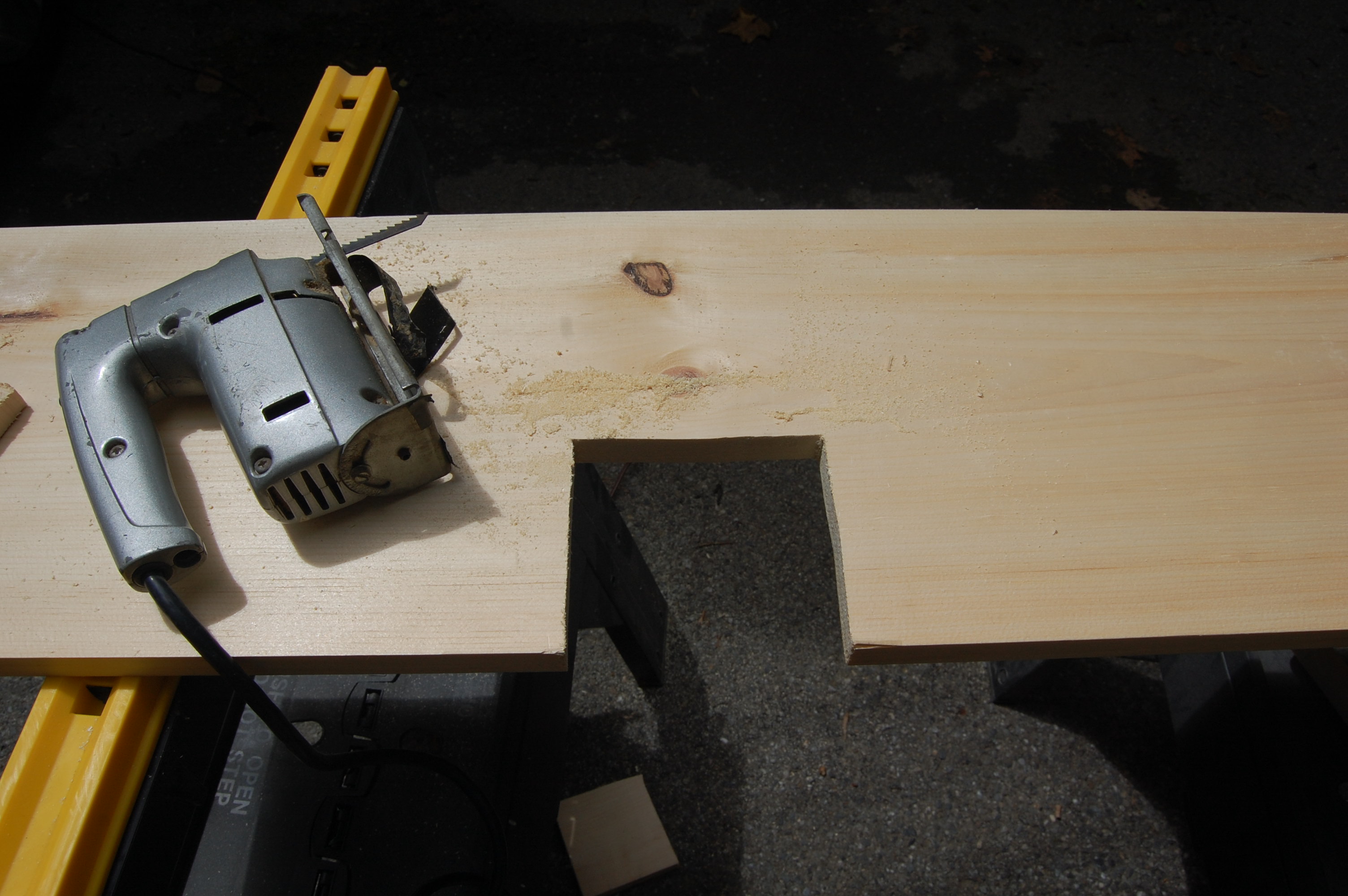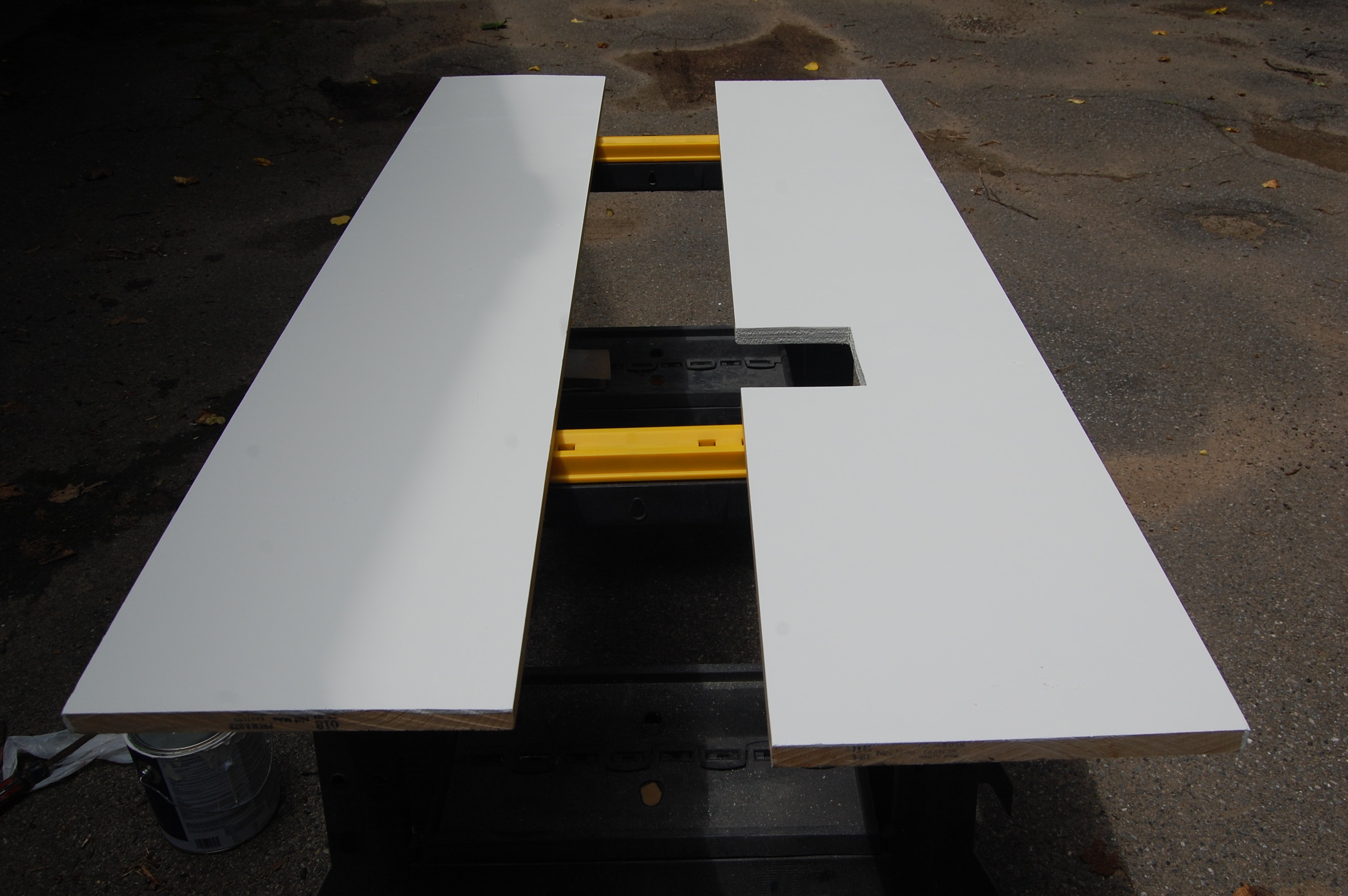 The part that I painted white is actually going to be the bottom of the shelf.  For the top I wanted to lay something down that would protect it and make it easy to clean if any detergent happens to spill so I bought shelf liners.  Since I would be pulling baskets on and off the shelf I needed the liner to stick so I used a little bit of spray adhesive to hold it in place.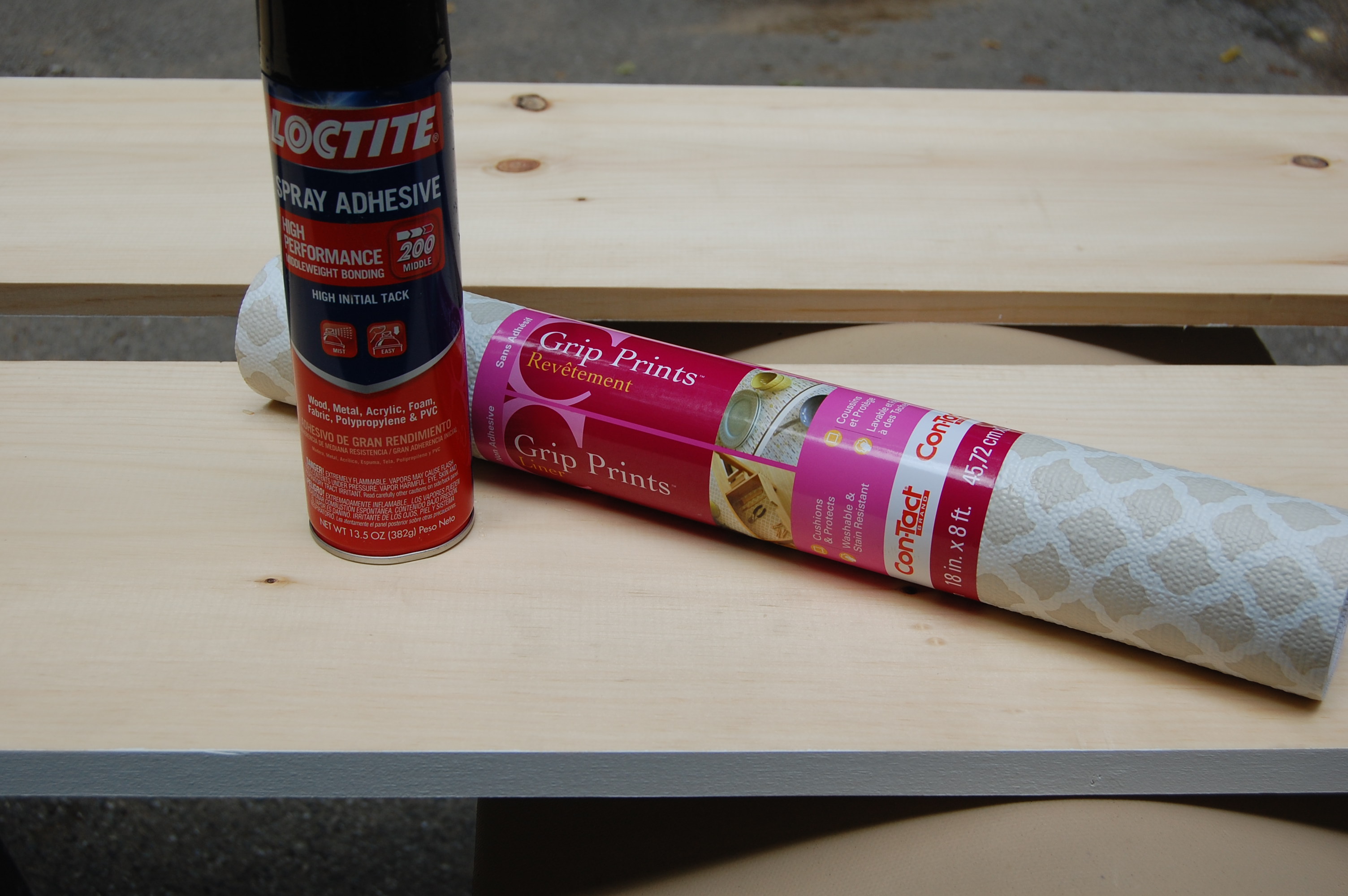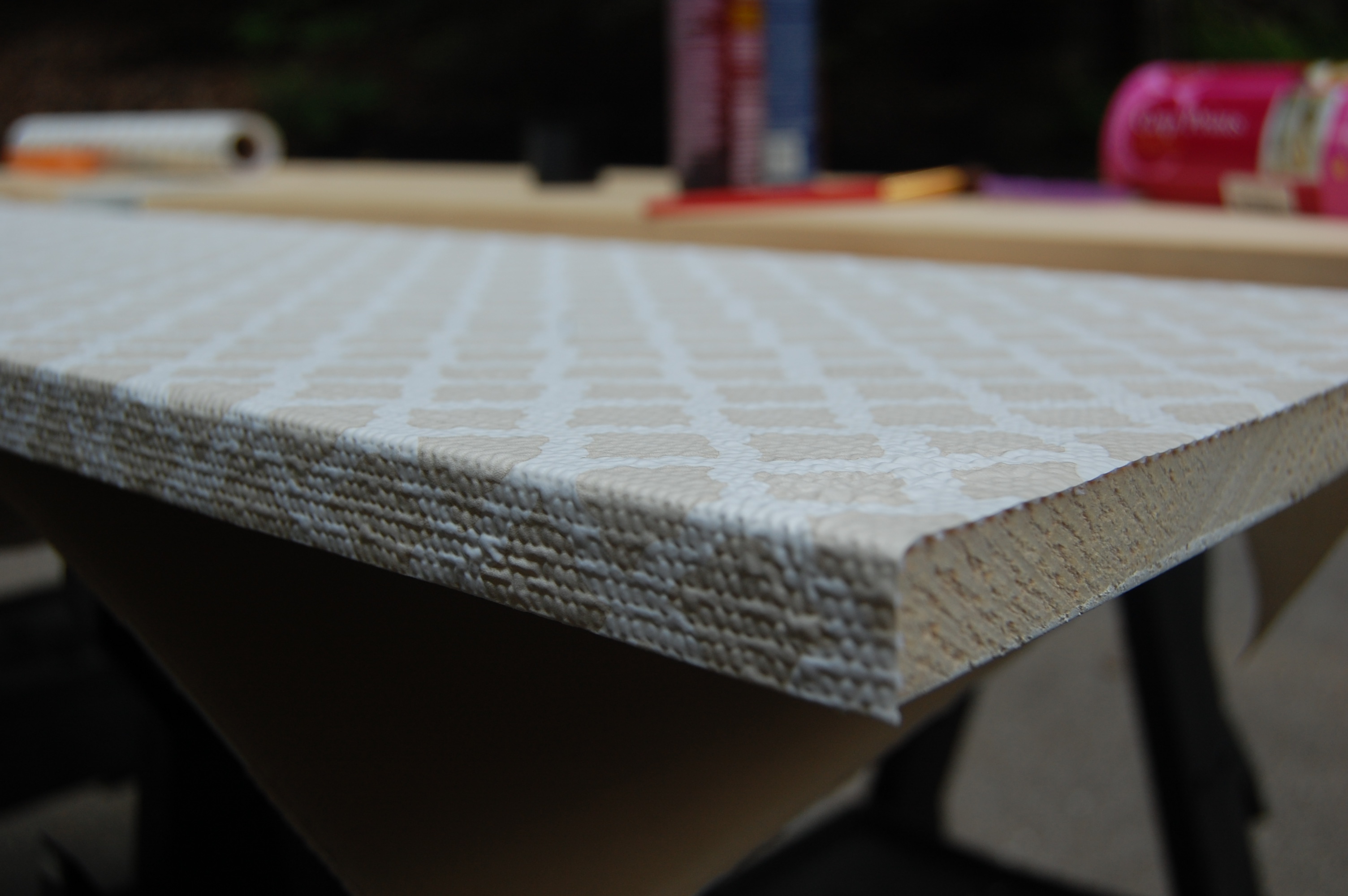 The next step was hiding the pipes.  The width of the space was about 64″ so I had the idea of putting up a tension rod and using a curtain. I happen to have a panel available that I planned on using so that I wouldn't have to buy a new panel but it only opened up 54″.  ARG! I realized at this point that the average curtain opens to 54″ so buying a different one wouldn't work but you know what opens even wider? Shower curtains! I ran out to Target and purchased a curtain and then using some heat and bond created a loop to run the rod through.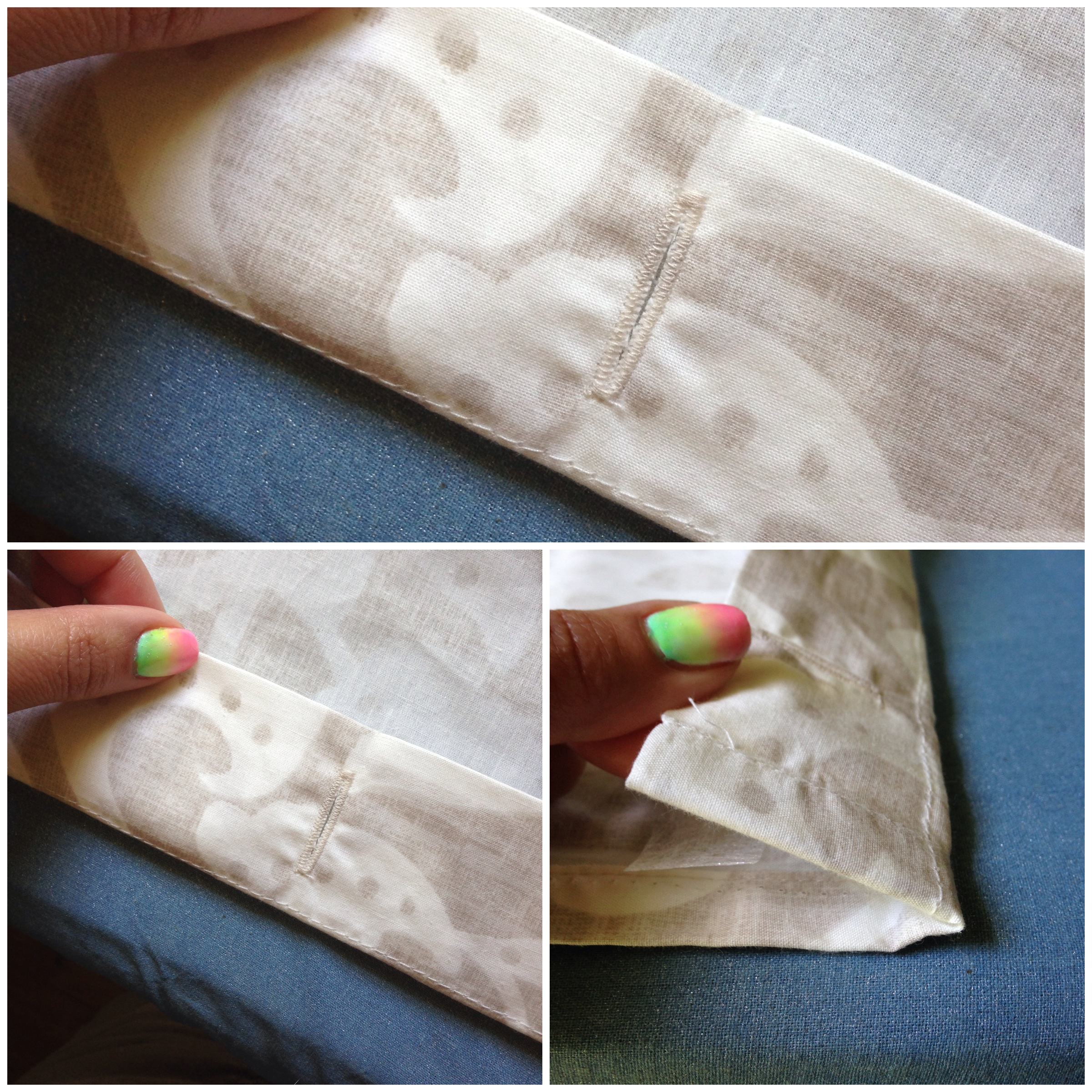 Once that was complete I hung it up and popped the shelves in.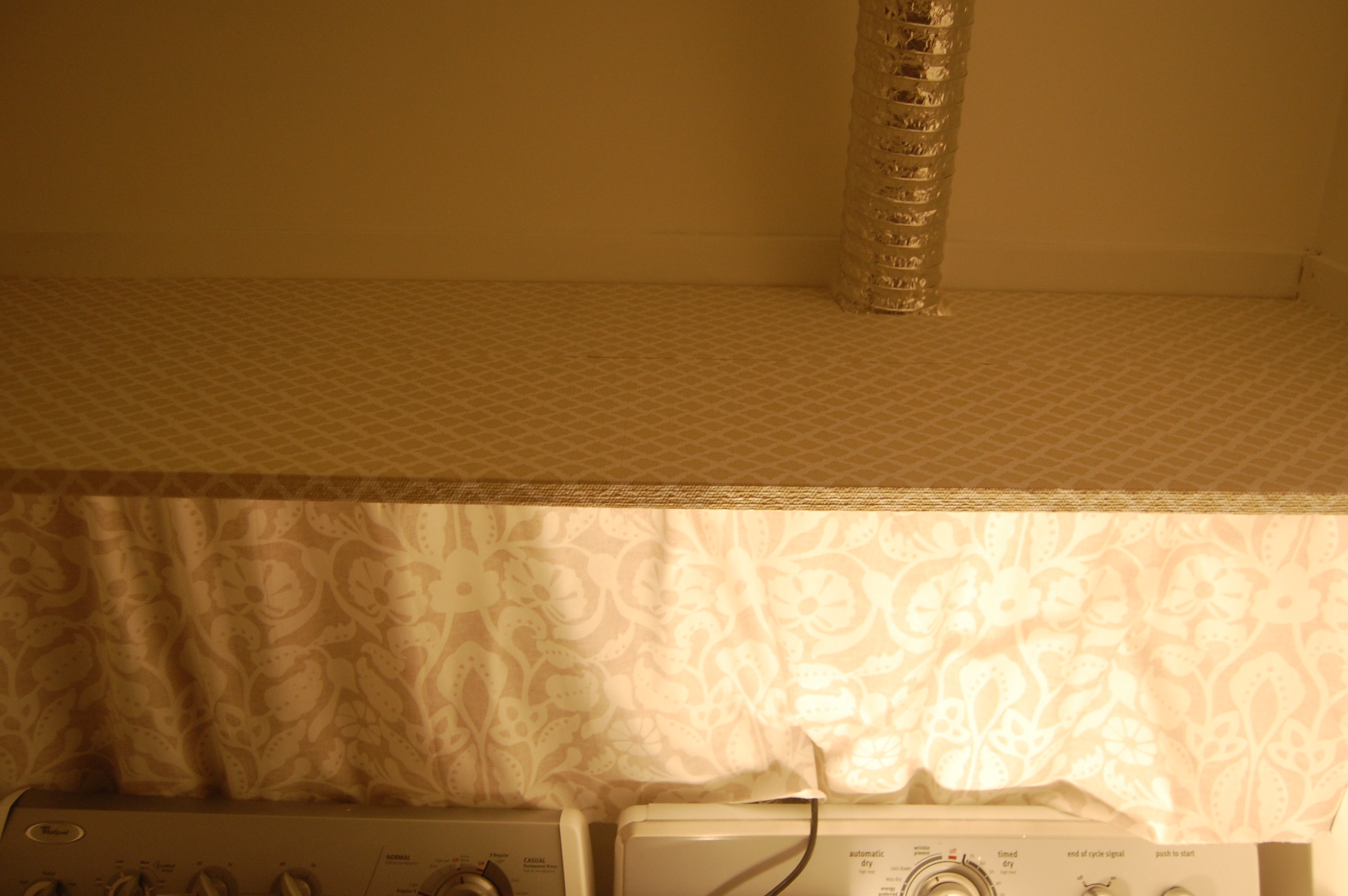 The last thing that needed to be done was replacing the light.  The one that was there was a simple light bulb.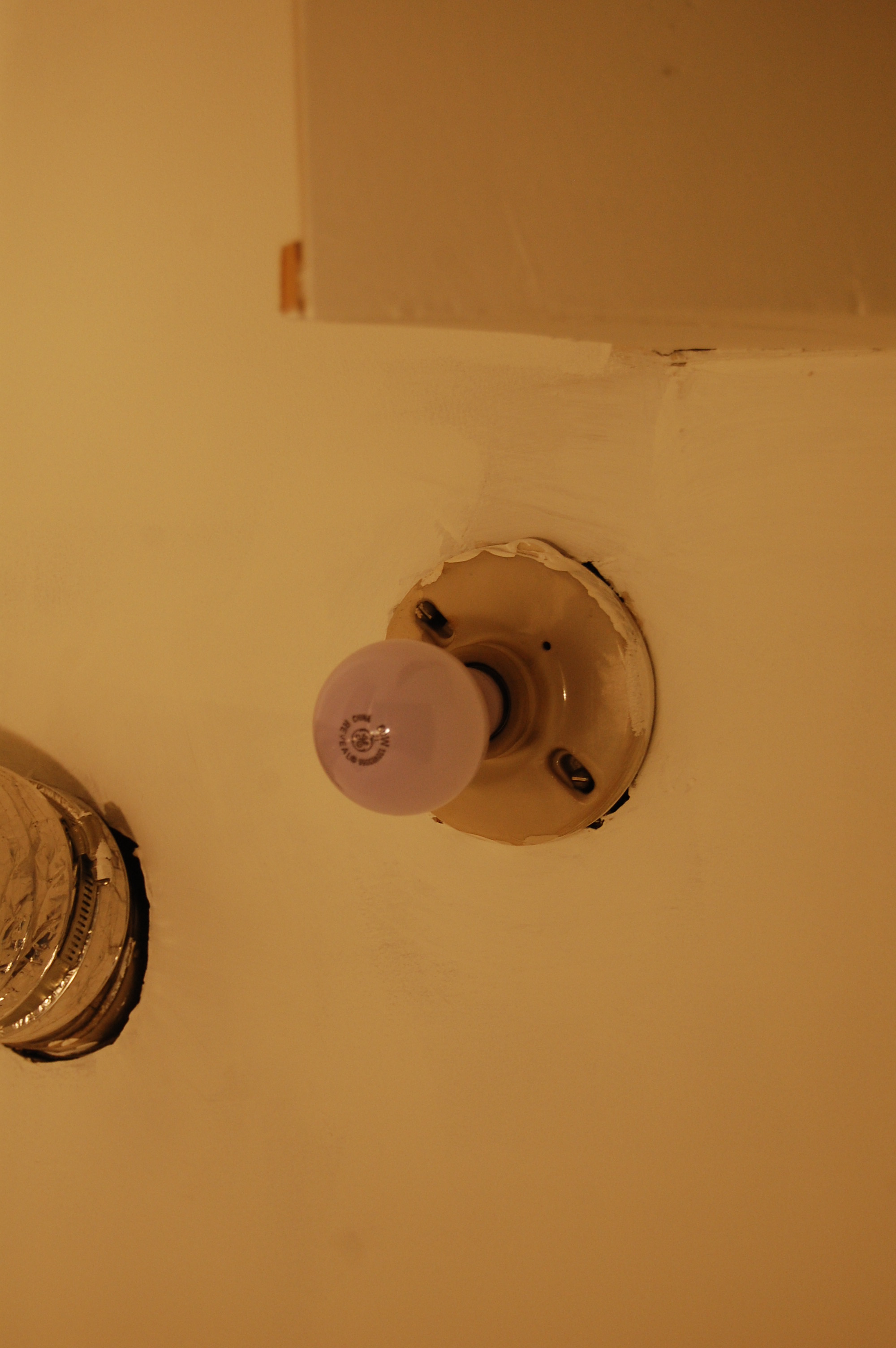 When I was in HD I grabbed a pendent kit and glass pendant.  I've replaced lights before and thought it would be a breeze this time, you know, white with white, black with black.  Well not so much.  When I opened the light up there were so many wires that we had a friend of ours come and hook it up.  I was not about to burn the house down!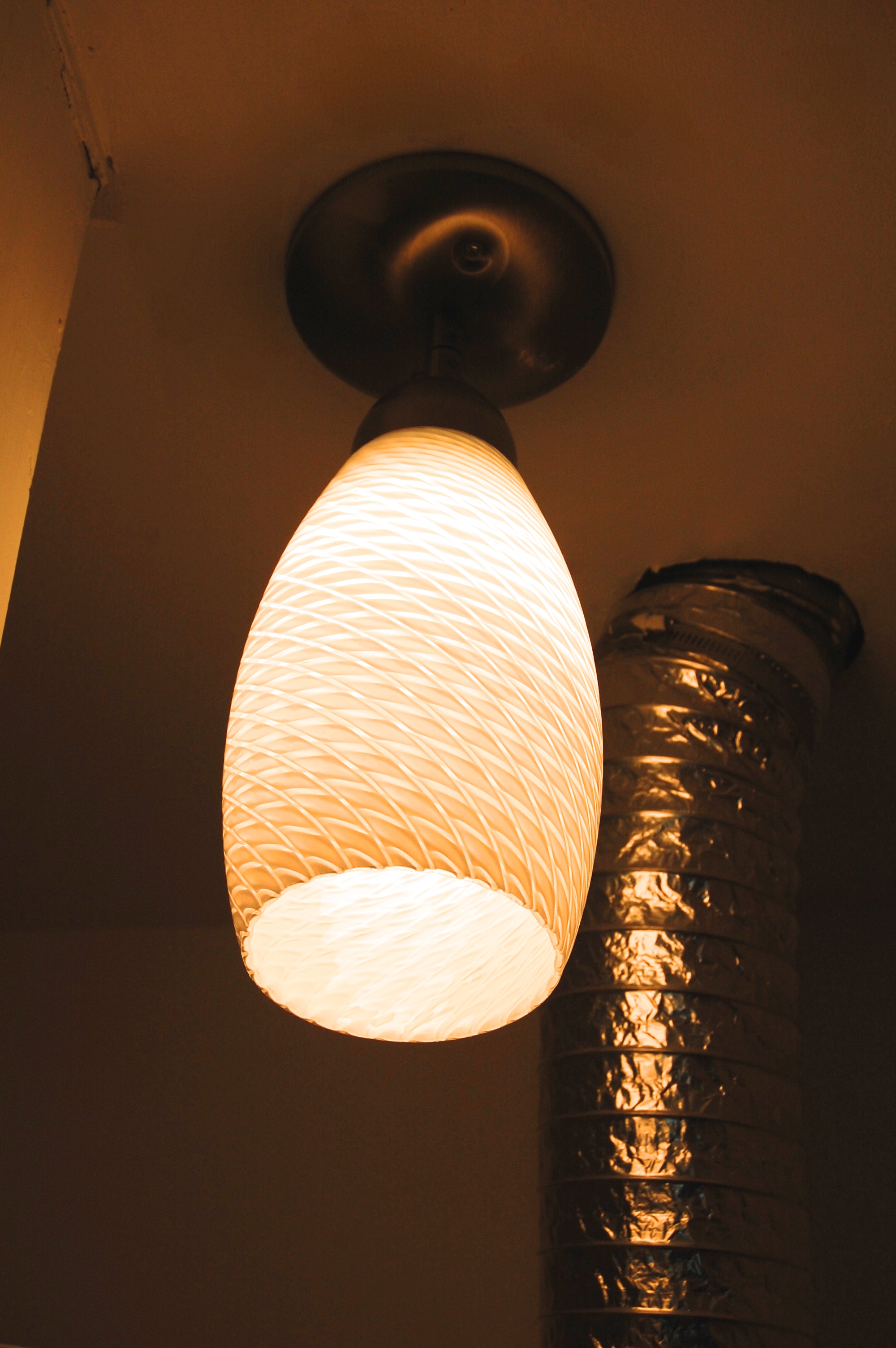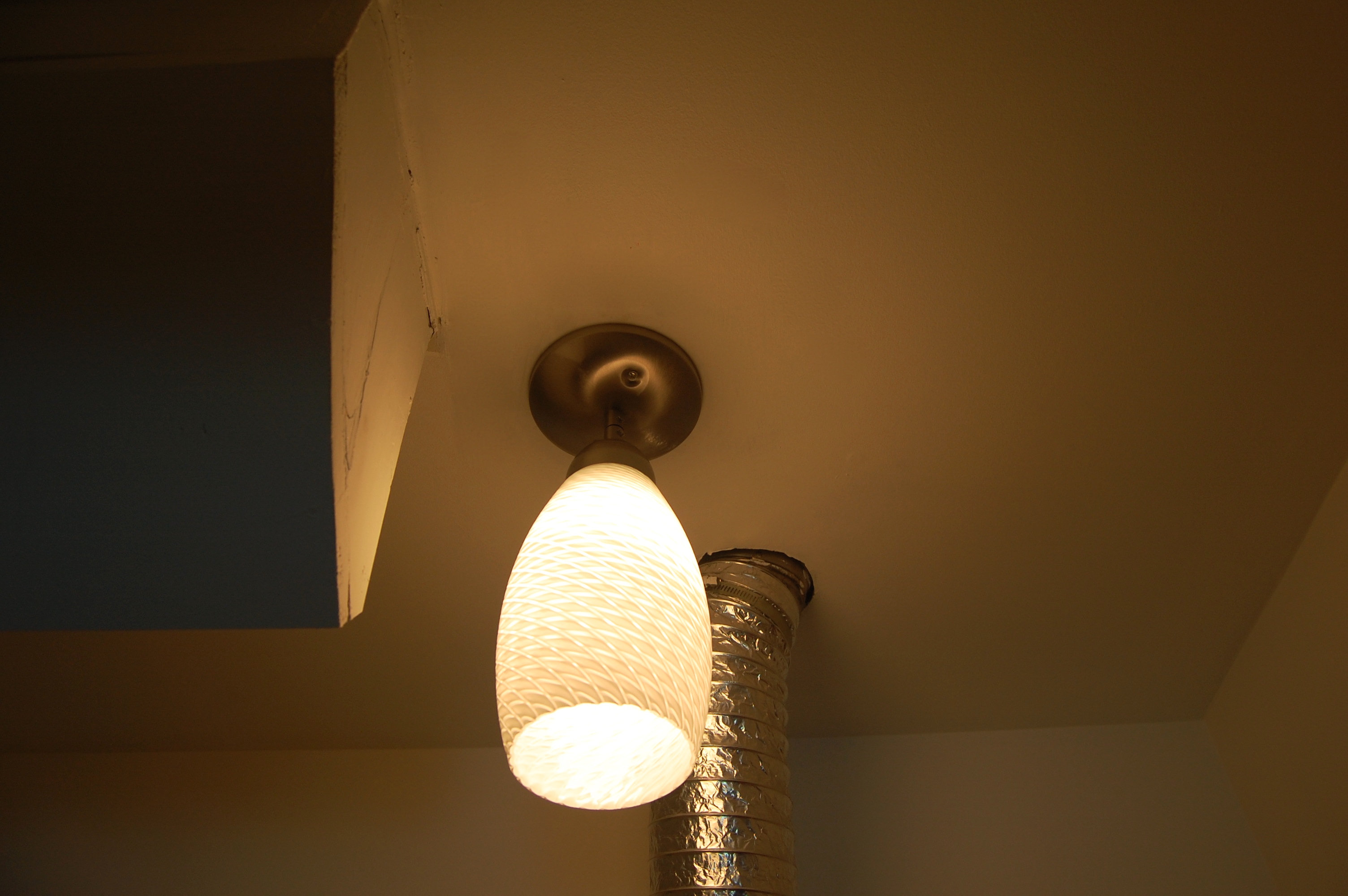 So much better! Ok now before we get to the final reveal let's take another look at that before shot shall we…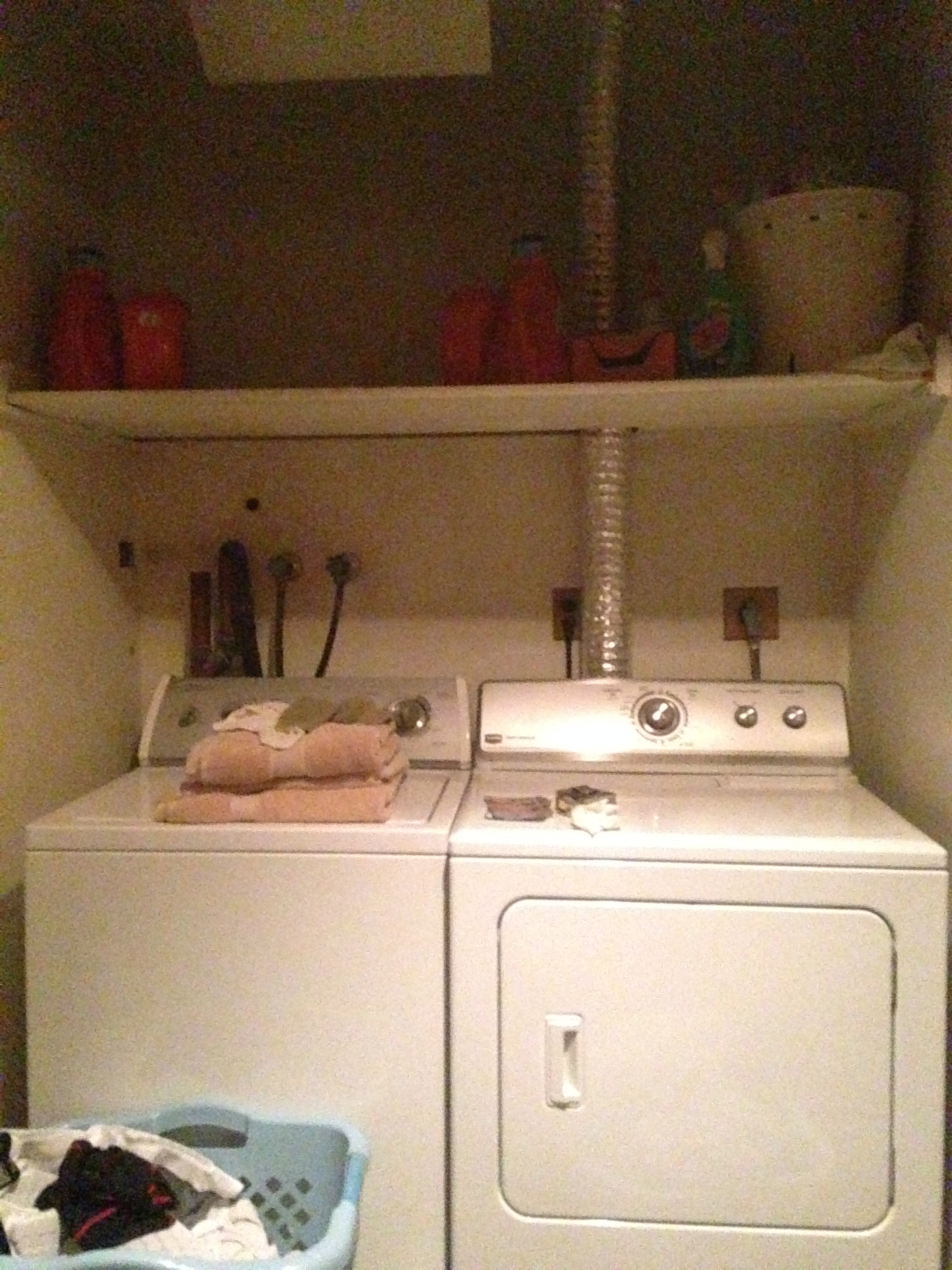 And now the after!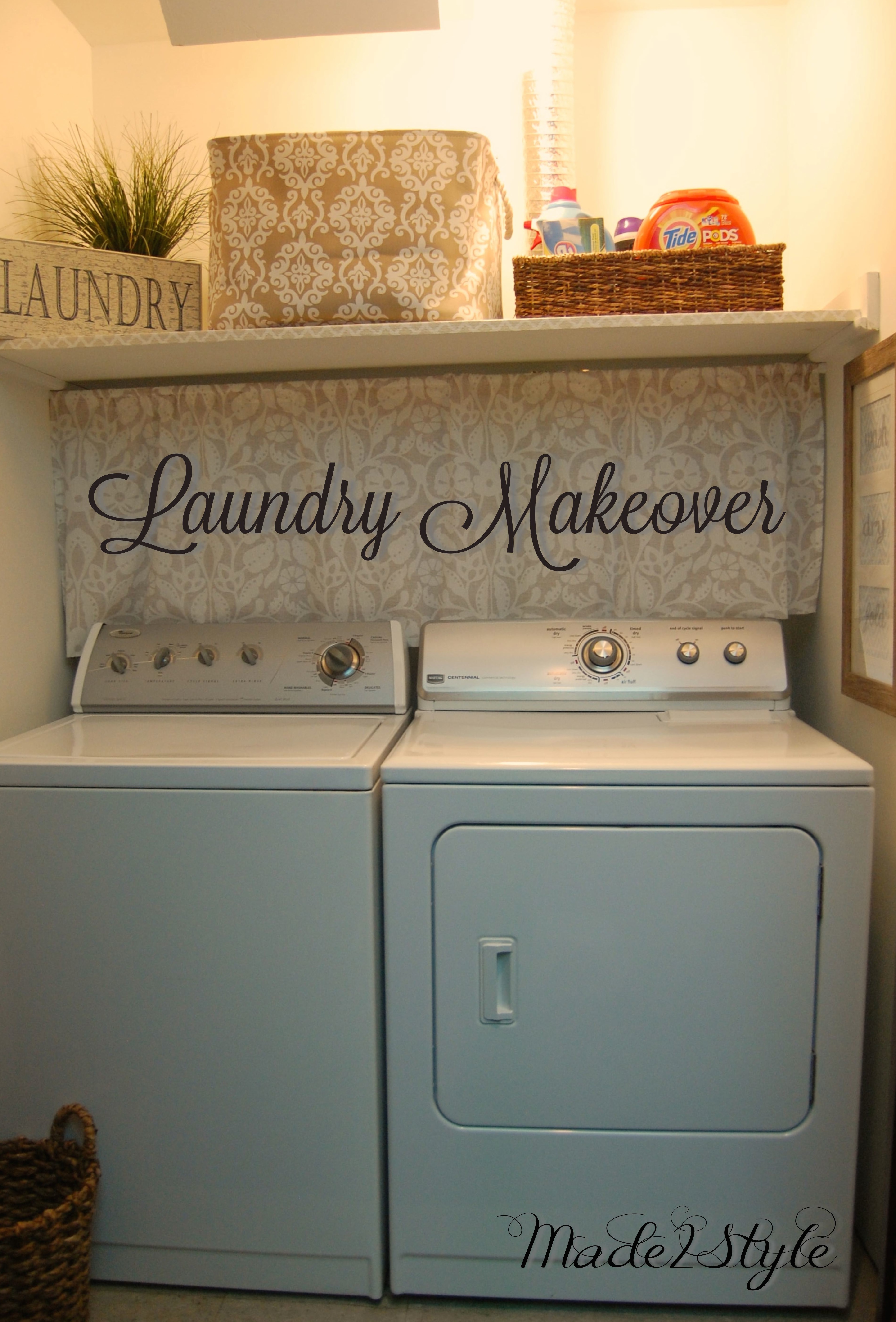 Whaaat! Pretty crazy right? It just goes to show what a big difference just a few updates can make to a space! 
As far as sources go the "Laundry" sign and dark basket holding the detergents are from Home Goods and the laundry basket is from T.J. Maxx. I purchased the frame on the wall from Michael's and made the "wash, dry, fold" signs on Print Shop.  The shelf liner is from Home Depot.
I have totally found myself looking for anything and everything to wash just to hang out in this spot! Do you guys have any spaces that can use a facelift?