Happy Monday everyone! Today marks one of the last Mondays before I head back to work and let me tell you I am not ready for summer to be over! I usually hit a point where I'm ready to get back to my normal routine but not this year. I want summer to go on forever! So while I sit here and cry about it I figured I'd share a super easy and functional project I did a little while ago. A few months ago I was at my cousins house and had my mind blown when I looked into her closet and saw her shoes hanging from the wall off of a curtain rod. I mean a screwed into the wall curtain rod that held shoes? Genius! Here's a photo of what it looked like just to give you a visual (this is a picture found online, not from her closet!)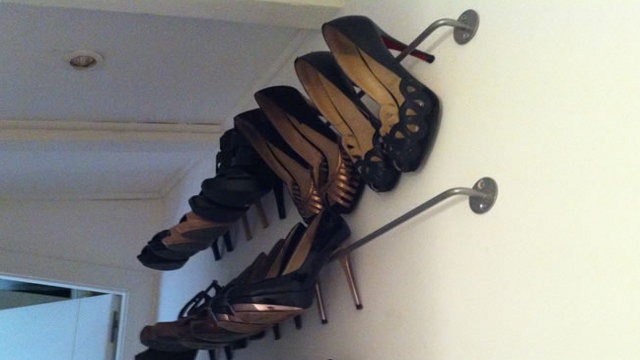 When I was working on putting one of my closets together I bought some shoe cubbies but found that I had some empty space that wasn't big enough to put another cubbie. I didn't want the space to go to waste so I took a cue from my cousin and rather than drilling curtain rods into the wall I went out and grabbed some tension rods. I had the thought of staggering them to hold my shoes. Here is the space I had…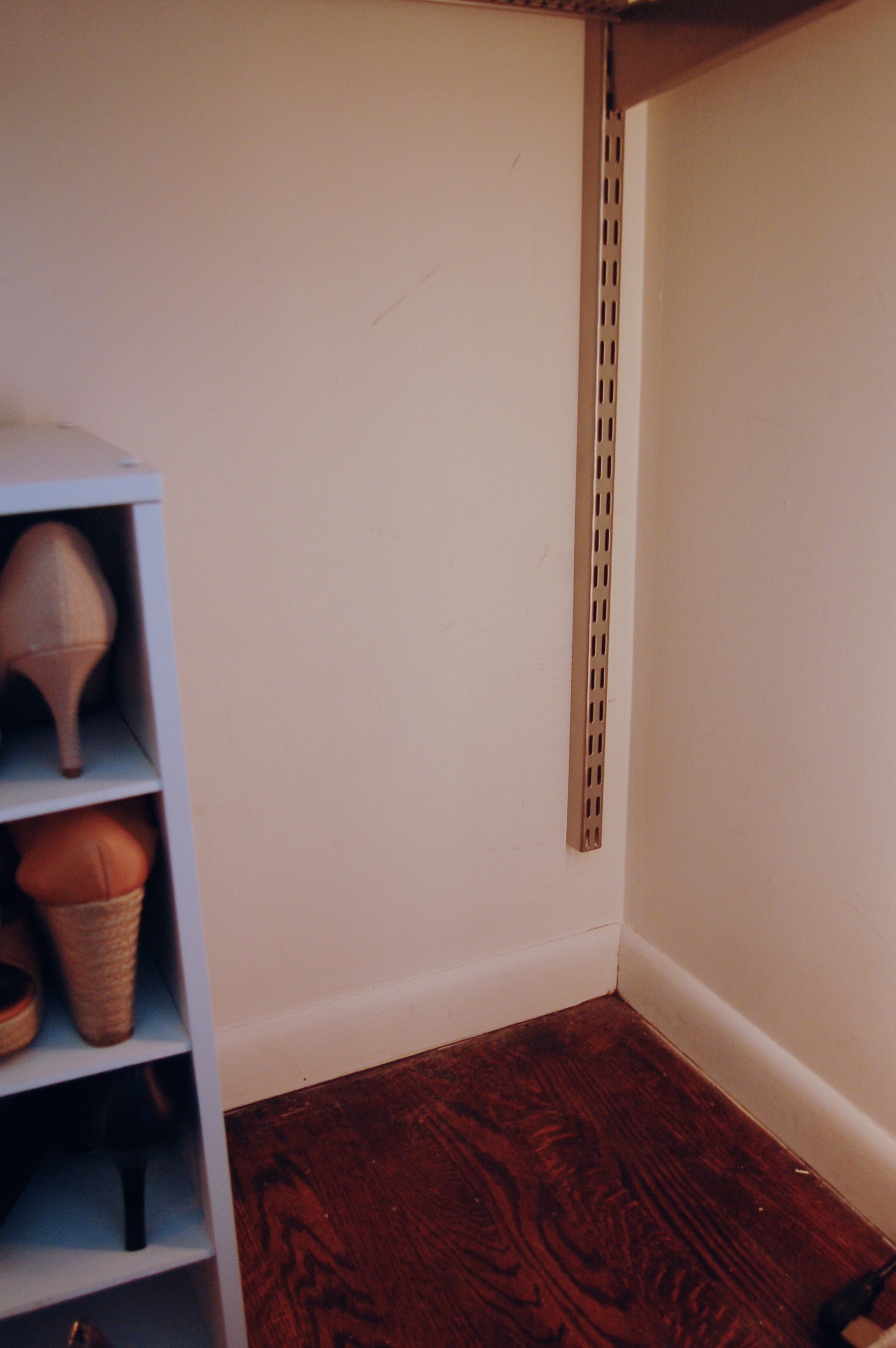 I bought 4 tension rods for the project.  I recommend measuring the width of the space you have when choosing tension rods since they come in a variety of sizes. I got mine at Target for about $4 each.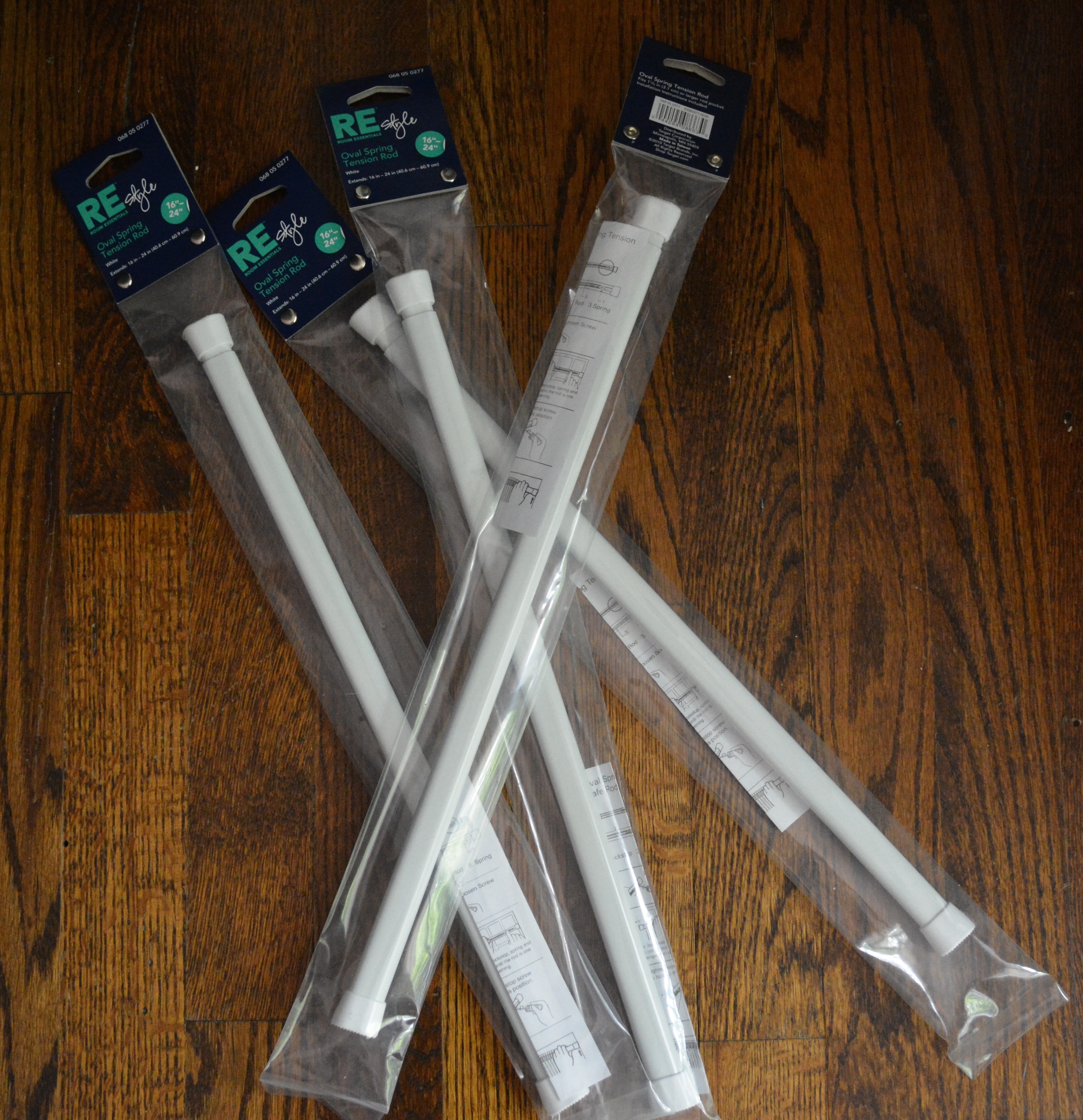 I started by placing the first rod as high as I could. I stuck it between the end of the shoe cubby and the wall.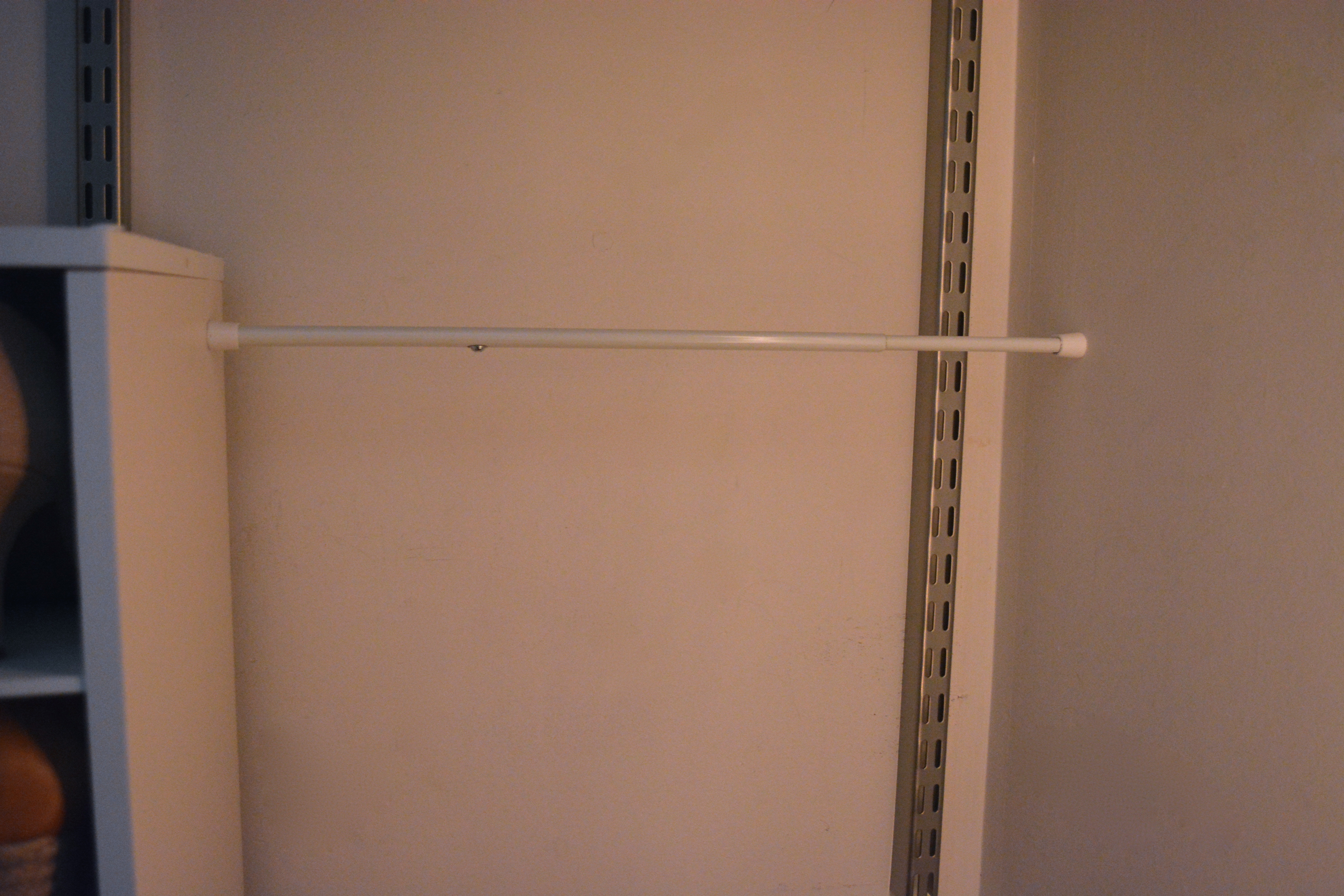 Next, I took one of my shoes and rested the heel on the rod and looked to see where the front of the shoe would sit. Once I did that I placed the other rod to hold the shoe up.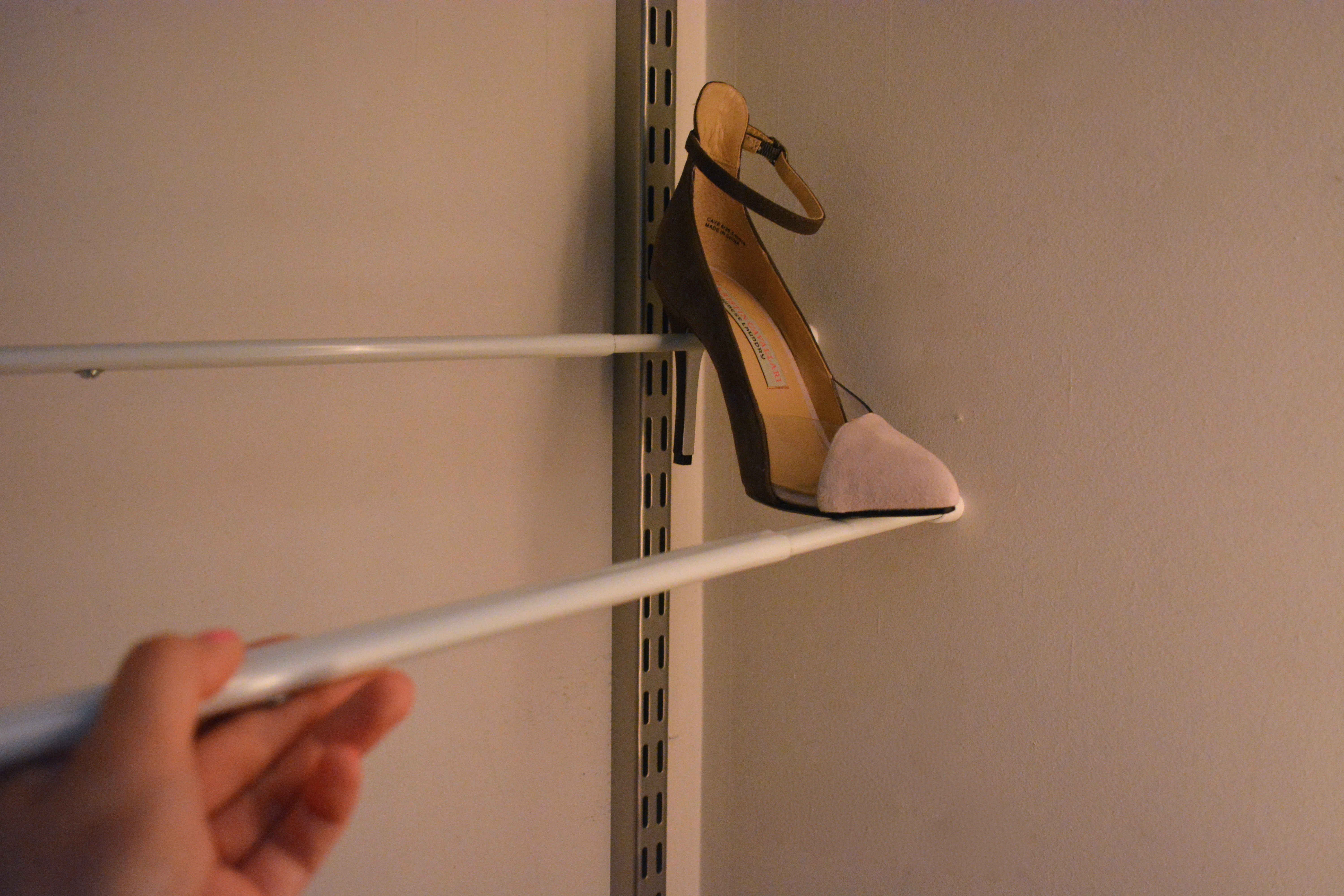 You could just put up the rods and have the heels hang like in that first picture (mimicking what my cousin also does) but the reason I chose to do it this way is because come Fall I may want to switch out these shoes and I own a lot of wedges that won't hang and will need the front support. 
Here is how they turned out after I added the second row and the shoes!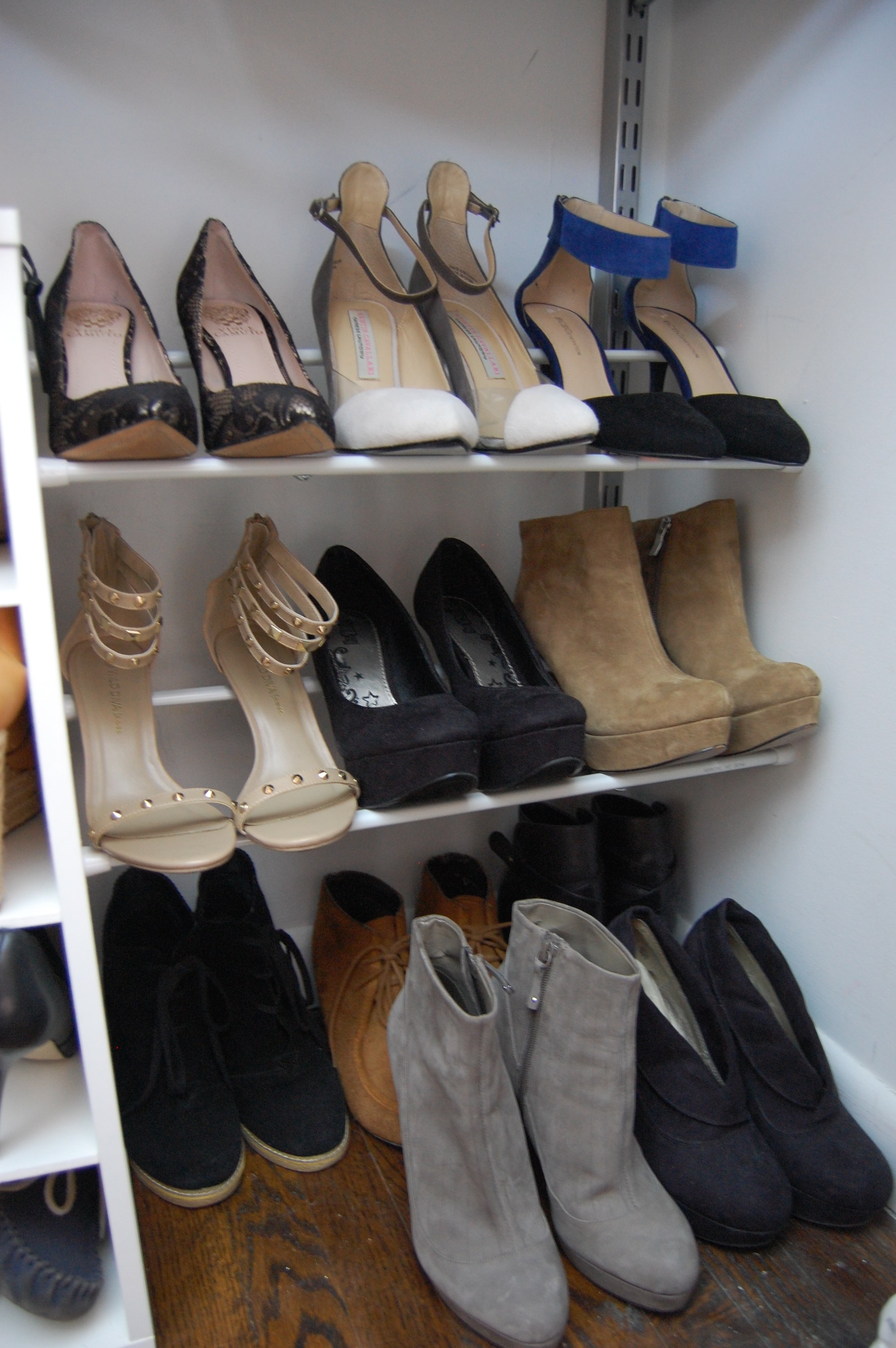 Here are the shoe cubbies (Container Store)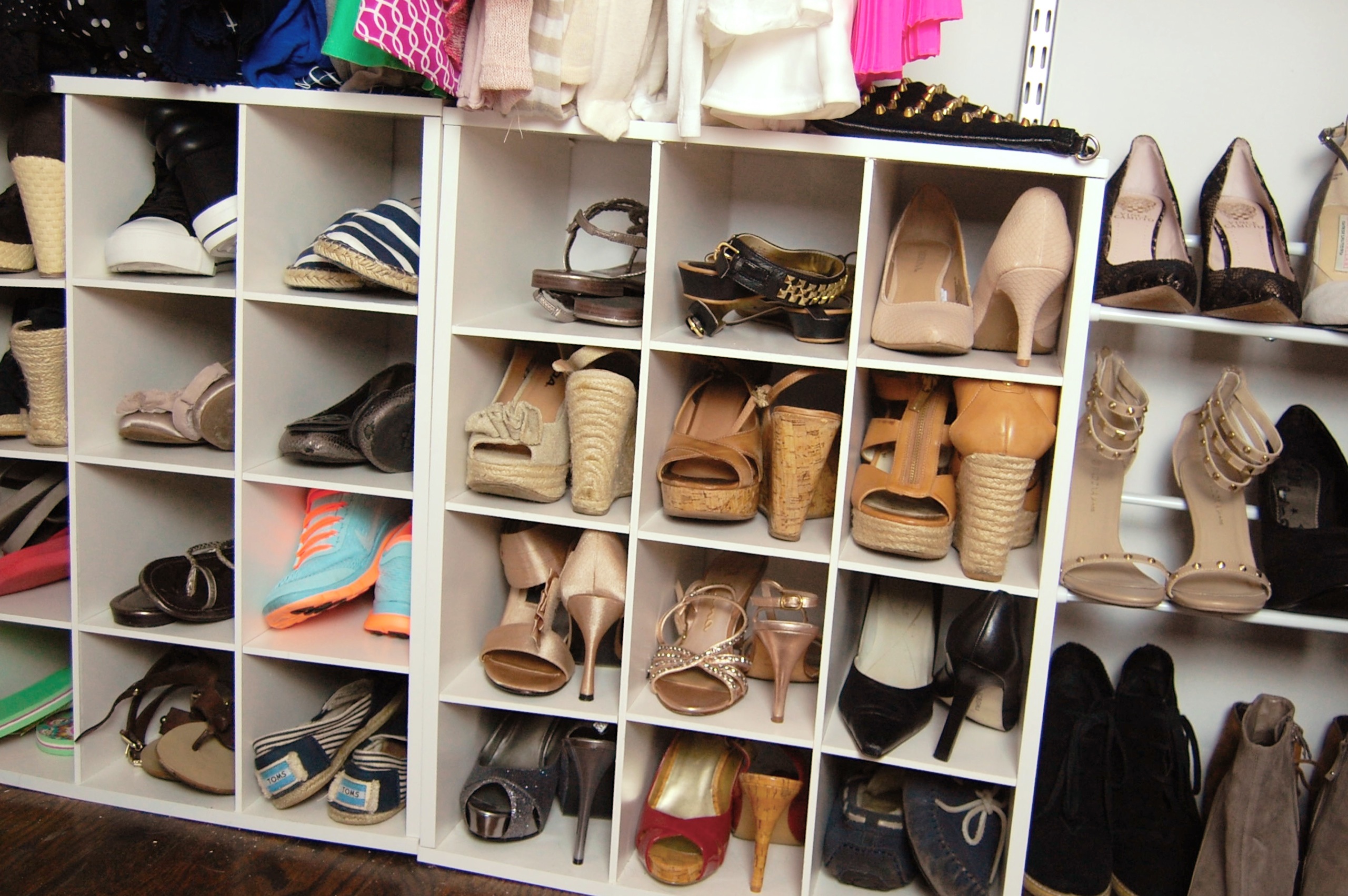 And the closet as a whole..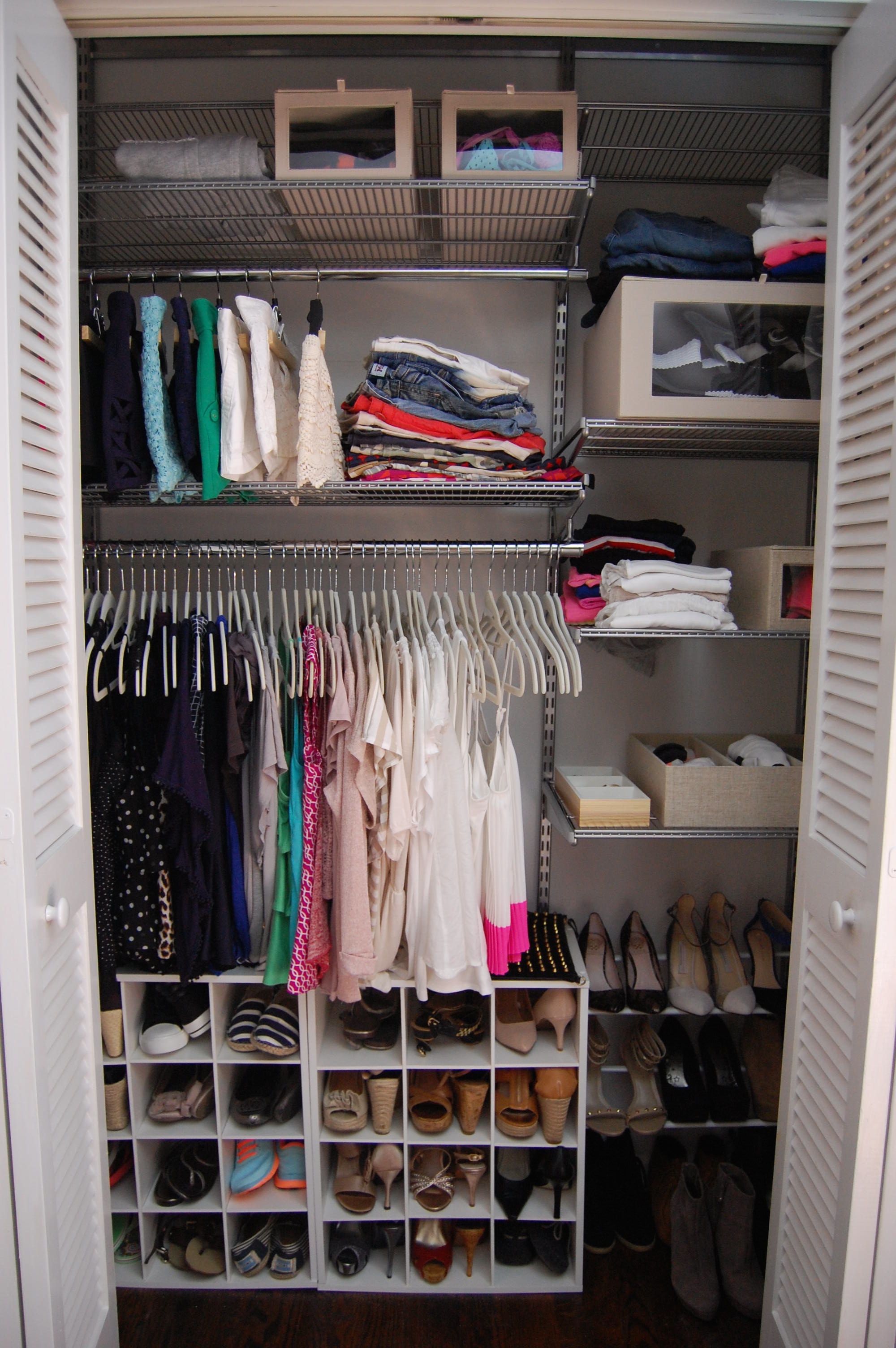 The shelves were already there.  I just moved them around to fit my needs and added the two hanging rods.  It still looks a little sparse but a majority of my clothes are still in boxes! I took out my summer essentials but before I know it Fall will be here and this whole closet will have to change again to fit those clothes! By the way those clear front containers are sold at Container Store but I found mine at Home Goods for much cheaper!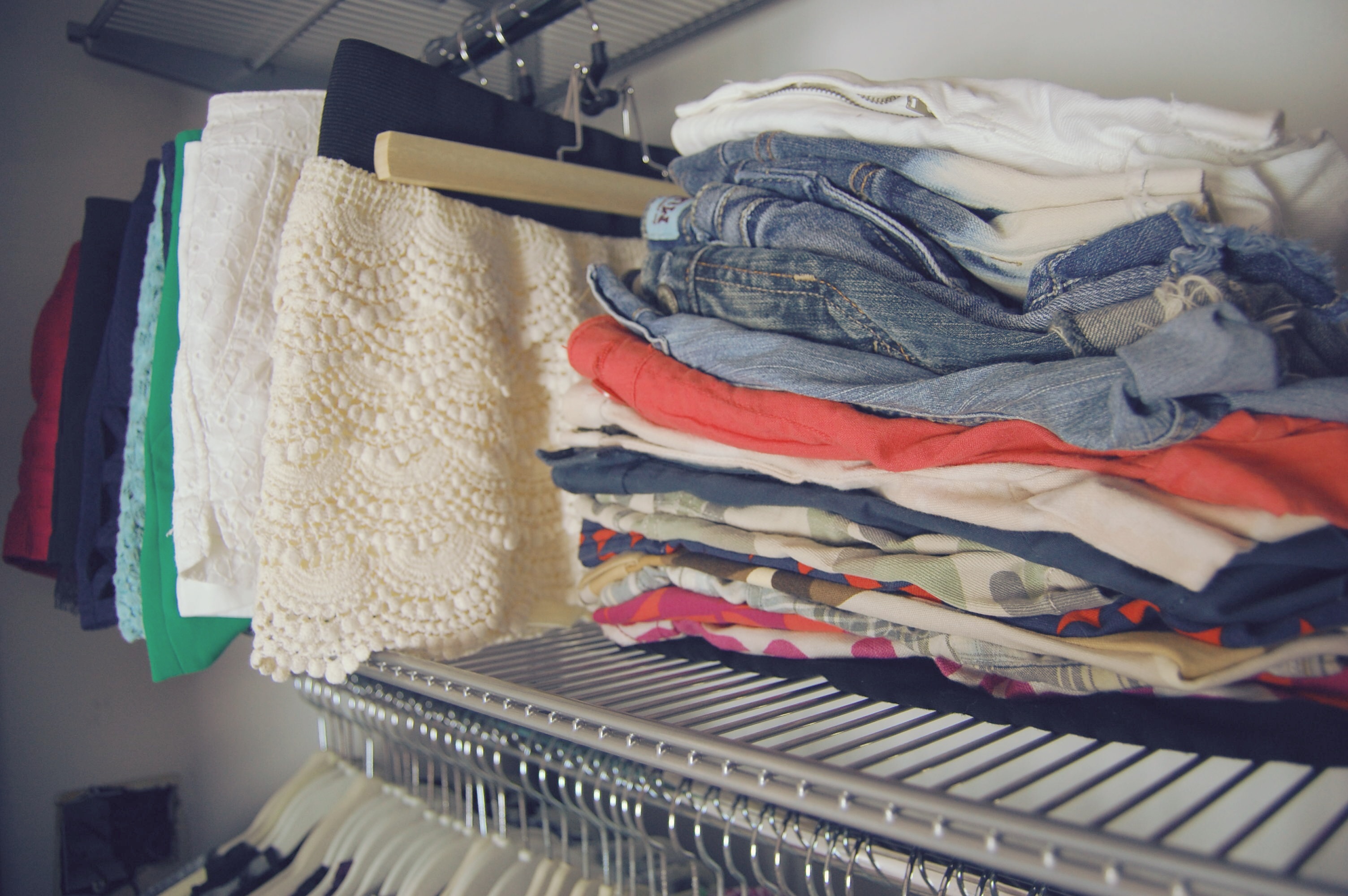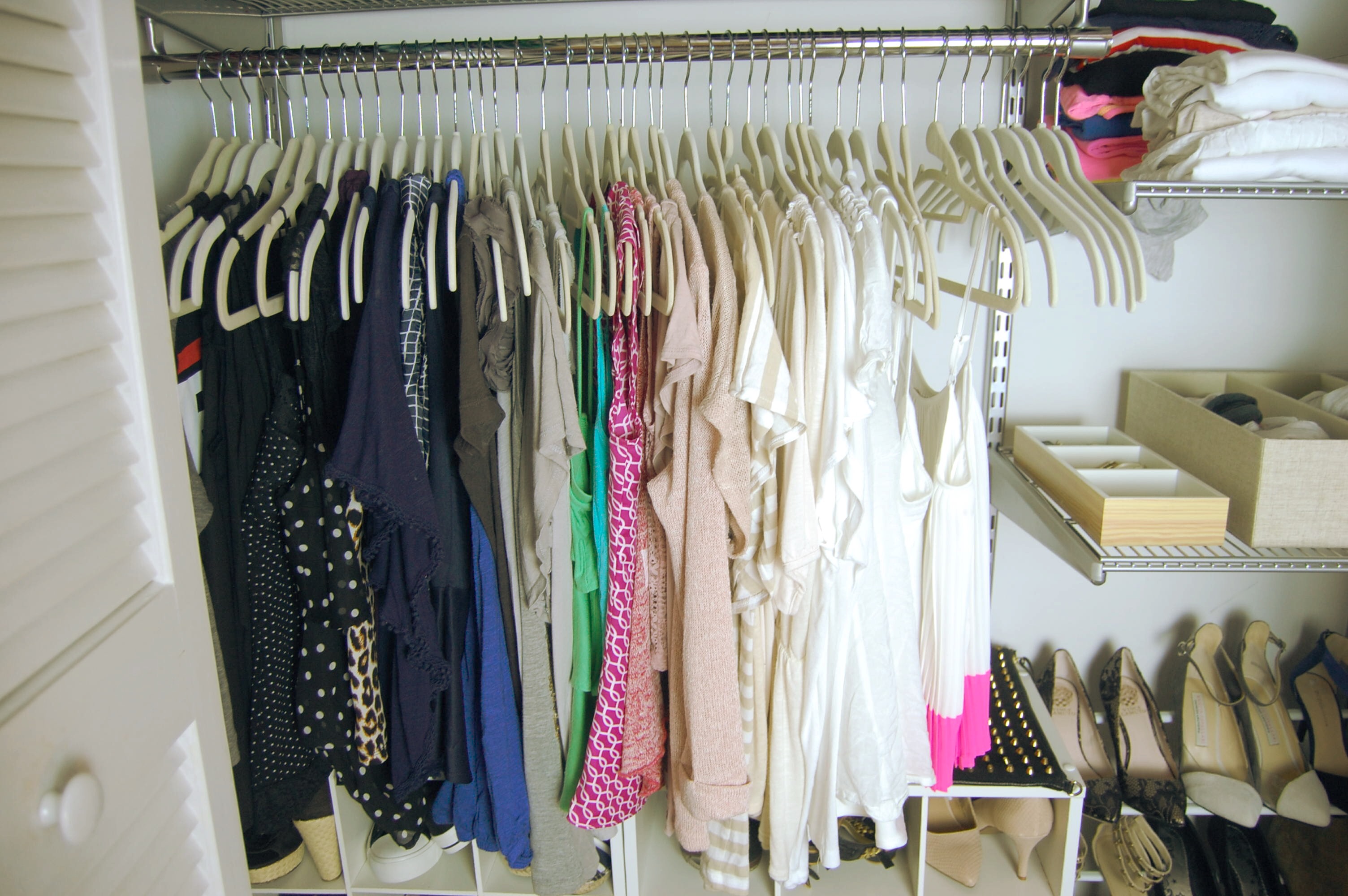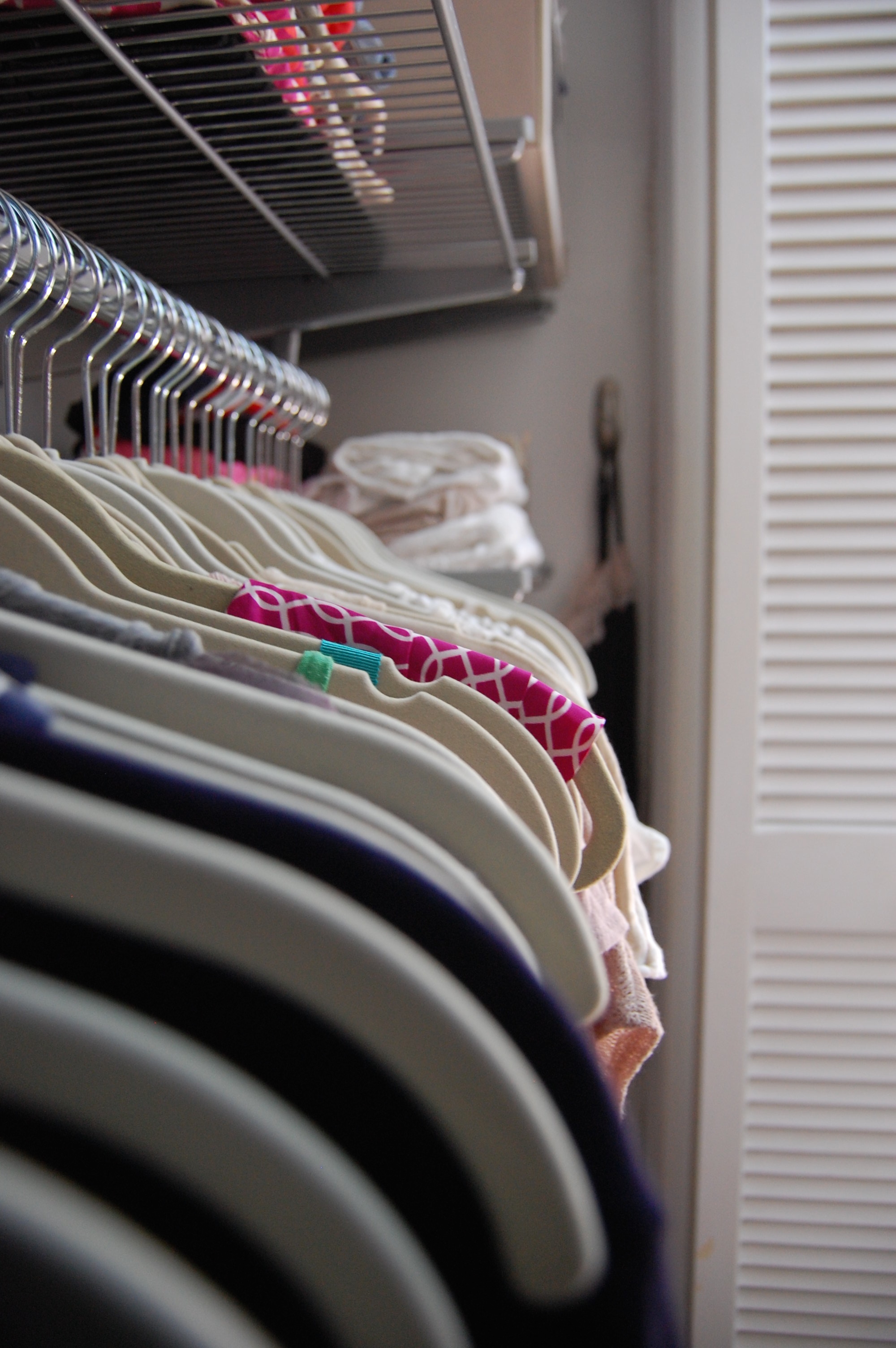 I also added a string of rope light inside all around the door to give the closet light at night. I attached it to a remote so I only have to push a button to turn it on!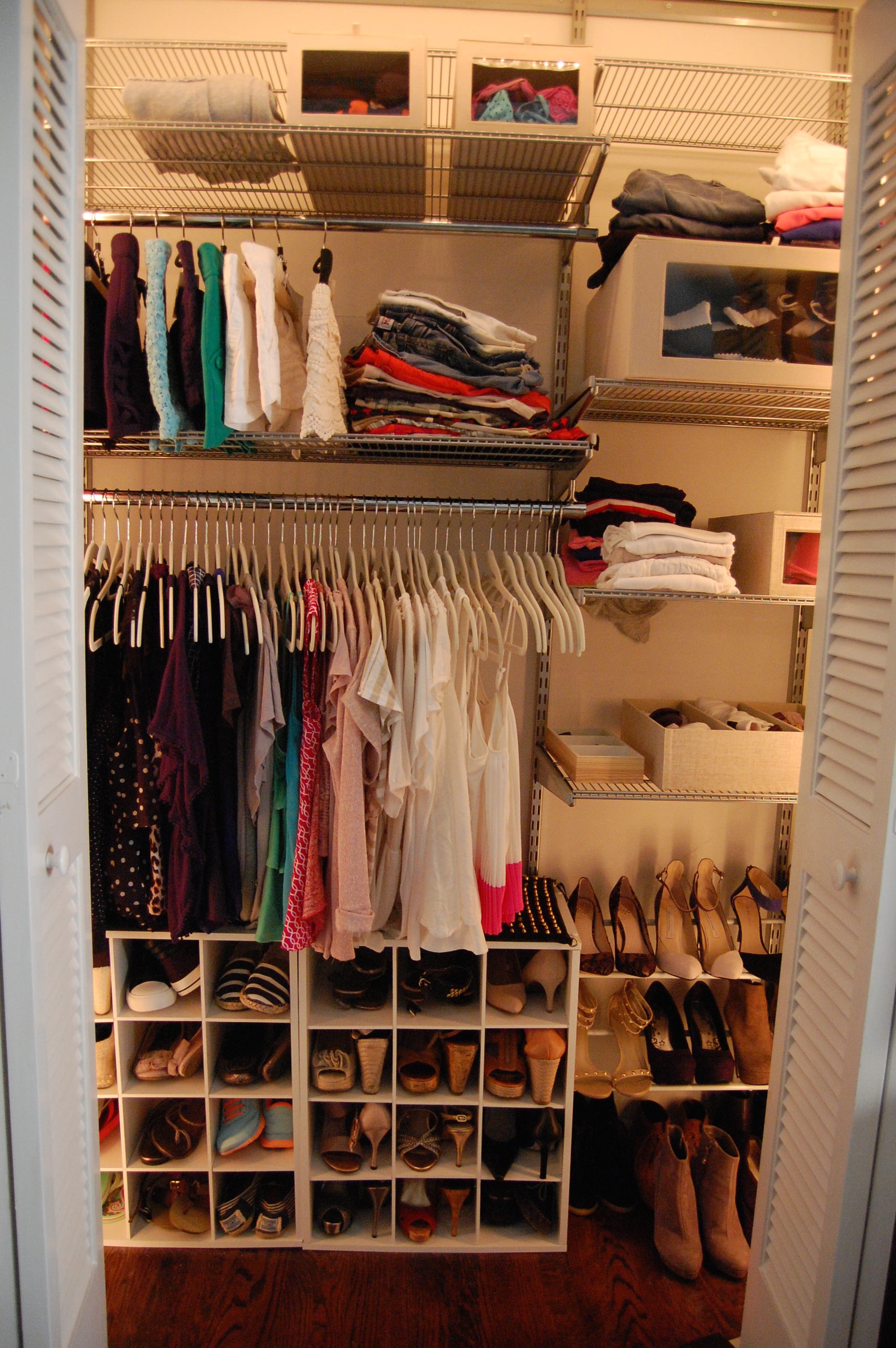 Anyone else have unused closet space that could house some shoes?